Daking Gear Kicks On eDrumSessions.com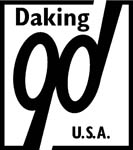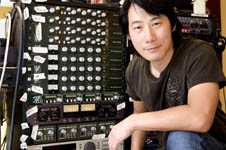 Producer, composer, engineer and bass player Thai Long Ly offers his musical clients custom-tailored packages that include everything from production to tracking to a finished master. He also provides a variety of post-production services. Now, Ly and e-commerce business partner Shay Godwin, a Los Angeles-based session drummer, have established eDrumSessions.com. This professional online service provides high-quality custom drum tracks to order and makes extensive use of microphone preamps and signal processing equipment from Geoffrey Daking & Co.

All of the drum sessions are tracked through Ly's collection of Daking equipment, which includes four Mic-Pre/EQs, five FET II Compressor/Limiters, four of the new Mic-Pre Ones, and a Mic-Pre IV. Ly, who has a large collection of recording equipment at his private Dragon's Lair facility in Los Angeles, says, "There are other high end preamps that I can reach for, but the Daking gear gets used before anything else."

As Ly does not have the luxury of a permanently set-up drum kit, the fact that the Daking equipment, almost immediately, provides a great result is a tremendous help. "Especially when we're on a time crunch and we have far too many clients to fit into one day. It's really nice to get the drum kit set up, throw the mics on 'em, open up the Daking preamps and hear just what I want to hear. This leaves more time to create and means less time searching for tones."

He continues, "They sound cohesive, the low-end is tight, and the clarity is fantastic. The way they speak and help everything sit in a track is really sweet and that becomes readily apparent when you start to mix all of the elements together. Its when you get towards the end of the tracking process and start to throw the faders up and everything just sonically sits where it belongs. It just makes the mixing process that much easier."

All of Ly's projects make use of the Daking gear. "I track with them - anything and everything," he says. "When I go to mix I'll break out of the box. I'll get out of Pro Tools and run stuff through the EQs and through the compressors. There's not a plug-in made that can touch 'em."

Ly also used Daking mic preamps, EQs and compressors on the upcoming debut album by new all-girl band, Anything But Monday, for Universal Records. "I've been working with them for the past year. I've been doing everything from editing to mixing to recording to doing some co-producing and I even played a little bass on some of the tracks. I also worked on their promotional videos and I'm producing all of their promotional radio drops. There must be close to 1,000 radio drops out there."

"I also did five tracks, along with my production partner Berne Penzias, for one of the 'American Idol' artists earlier this year," he adds. "The Daking products were used extensively on that. I recorded and mixed some material with the Ronald MacDonald House and used my Dakings on some commercial work for Murine. Berne and I also working with actress Mary Elizabeth Winstead (Make it Happen, Live Free or Die Hard, Grindhouse, Final Destination 3) on some new original material in which all of her vocals are recorded through the Daking gear as well as drums, bass and guitars."

Ly also plays in a band - alongside Godwin - with actor Thomas Ian Nicholas, well known for his role as 'Kevin' in the "American Pie" series of films."We're working on a new album that I'm producing, recording, mixing and playing bass on. I'll also be mixing Thomas' new acoustic solo album. The Daking gear is absolutely essential for everything I do."


Brad Lunde, president of Transamerica Audio Group (TAG), announces the company's new international distribution agreement with Geoffrey Daking, Inc. Co

The decision to expand their relationship internationally coincides with the introduction of Daking's Mic-Pre One, an elaborated single-channel version of the Daking Mic-Pre IV housed in a "DI-style" enclosure. Early reports suggest the renown of the Mic-Pre One may soon eclipse that of its progenitor. Other Daking products include the FET Compressor II, the Mic-Pre/EQ, and a host of modular components for customized console construction.

"There is a large and growing demand for the Daking products both domestically and internationally," said Lunde. "Since we now have the logistics in place to deliver the same level of service abroad as we do here in the US, it made sense to expand our role with Daking and deliver value overseas."

Geoffrey Daking & Co. is distributed TransAudio Group the premier US importer and distributor for high-end recording gear. Phone (702) 307-2700 or email Brad Lunde More info at www.transaudiogroup.com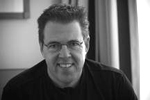 TransAudio Group, founded by industry veteran Brad Lunde, has quickly become the premier US importer/distributor and/or US sales and marketing representative for high-end audio. Success hinges on TransAudio providing dealers and end users with a higher standard of product expertise and support far beyond the norm. TAG product line includes Accusound, A-Designs (USA) AEA ribbon microphones (USA), ADT Toolkit, AEA, ATC Loudspeakers (UK), Brauner microphones(Germany), Drawmer (UK), Geoffrey Daking & Co. (USA), Enhanced Audio (Ireland), George Massenburg Labs (GML) (USA), Heil Sound (USA); Mercury Audio (USA) Mission Audio (UK) Phoenix Audio (UK), PAULY Superscreens(Germany), SABRA SOM(Brazil), Soundelux (USA), SoundField Microphones (UK), Z-Systems (USA), Sonodore Microphones (Holland), Tonelux,
True Systems and Weiss Engineering (Switzerland) and Z Systems (USA)
LasVegasProAudio.com, LasVegasProAudio.com, a division of TransAudio Group, is the launch pad for the brands of tomorrow. The goal of LasVegasProAudio.com is to provide unique equipment, useful information and long-term support to their clients.



Expresso Walk And Talk...


Music For Kids! So, what do you do after you've won a Grammy and worked at top recording studios in New York, Seattle, and Los Angeles? You jitterbug your way into a kid music site, naturally! Dan Gellert and his partner, Randall Green recently have launched http://www.jitterbug.tv to provide parents and kids a safe place to discover new music. Dan is enthusiastic about driving jitterbug forward. "Our preschool daughters love music. We soon discovered who was in control! So instead of subjecting ourselves to those awful tunes (you know, the ones that irritate and don't hold up to repeated listening!), we found there are lots of musicians making music for kids that parents could love too," says Gellert. The "Kindie" (kids and independent music) movement has been evolving for a few years now. Jitterbug hopes to provide a platform for musicians from around the world to distribute their craft and to provide parents and kids a safe place to discover new music without resorting to surfing the mass music and video sites. Finally, to the music - Here is Dan's favorite version, to date, of the classic Hush Little Baby by The Horse Flies. studioexpresso kid pick: Laurie Berkner's "We are the Dinasours."

Gibson Les Paul Studio in Alpine White got signed by many music greats and went on the eBay auction block --Billy Bob Thorton, producer and composer Ray Benson, the founder and leader of the Western Swing group Asleep at the Wheel and producer T Bone Burnett who was inducted to Mix Foundation TEC Awards Hall of Fame on October 3 in San Francisco. Congrats T-Bone!


EMI Restructuring Plans Elio Leoni-Sceti (left), chief executive of the company's recorded music division, will unveil the plans at a presentation to staff this month. The Italian Executive will announce that the business will be split into three distinct global units: new music, catalogue and music services, and with an increase in marketing resources, according to the Financial Times. The online music service EMI.com will launch this December. EMI has faced a revolt from major artists, with big hitters like Radiohead walking away since Terra Firma took over the company in August 2007, slashing jobs and the artist roster. Thom Yorke compared them to "a confused bull in a china shop". The label's winter release schedule is heavy on big, established acts like Tom Jones, Sarah Brightman and Coldplay. But Claire Enders of Enders Analysis believes that insufficient investment in new artists will remain their biggest challenge in the digital age: "The longest term problem is EMI's creative problem. If you do not provide attractive new music you cannot generate sufficient income out of digital downloads and ringtones. According to an LA Times article in October, the underdog of the four major labels suffered losses of $1.2 billion in the financial year ended March 31 (far deeper than the prior year's $455 million. Revenue declined to $2.3 billion from $2.8 billion).The report came from Maltby Capital, owned by funds managed by Guy Hands' private equity firm Terra Firma, which purchased EMI -- home of Katy Perry (above rights) and Coldplay -- last year. The loss stems from "poor" operational performance, according to the company, which cites in particular a high-spending culture (including high executive salaries), overly traditional artist relationships and poor reporting of data related to artist profitability. "An awful lot has happened since then," he says. "EMI is a company going through radical change," says EMI spokesman Neil Bennett. Earlier this month EMI Music appointed Ernesto Schmitt as president of its catalogue business, reporting to Elio Leoni-Sceti. Schmitt, 38, brings a strong track record in media, retail and technology convergence, including experience in the music business. EMI Music has one of the most extensive and historic catalogues of recordings from artists such as The Beatles, Pink Floyd, David Bowie, The Beach Boys, Queen, Frank Sinatra and Nat King Cole. Expect new releases from Brian Wilson, The Decemberists, Katy Perry, Beastie Boys, Ringo Starr and Alfa Mega in the next month or two.

Happy Birthday Mr Brubeck! On December 6, Dave Brubeck celebrates his 88th birthday. Brubeck will be inducted into The California Museum's California Hall of Fame on December 15. Sponsored this year by Chevron and created by Maria Shriver, now in its third year, the Hall of Fame will have 12 inductees. They are Brubeck, Jane Fonda, Theodor Geisel (Dr. Suess), Robert Graham, Quincy Jones, Jack LaLanne, Dorthea Lange, Julia Morgan, Jack Nicholson, Linus Pauling, Leland Stanford and Alice Waters. "I grew up on a California cattle ranch and my dream as a youth was to continue this rather isolated life," says Brubeck. "Had anyone predicted any one of these honors, I would not have believed it. How could I have even dreamed of such recognition? Such honors were the farthest from my mind when I eventually chose a career in jazz. Receiving these honors in my 'golden' years is an overwhelming and humbling experience." Brubeck also received an honorary doctorate of fine arts degree from the Eastman School of Music in Rochester, NY on October 18. As one of the world's most innovative jazz pianists – an artist and a creator in the truest sense of the words – was recently honored at Veritas's Annual Evening with Friends of Charlie Parker on October 7 in New York. On August 7, 2007, Telarc released Brubeck's solo piano recording Indian Summer which was awarded Album of the Year by Bloomberg Business News. The pianist-composer's eighteenth album with Telarc features a mix of timeless standards along with some of Brubeck's most contemporary (and complex) work. In many ways, these sixteen songs tell the story of his life. Over his long career, Brubeck has received numerous national and international awards, most notably the National Medal of the Arts presented by President Clinton, and the highest cultural award given by the Austrian government presented to him in Salzburg. His other international honors include a citation from the French government, the Bocconi Medal from Italy and a recent Lifetime Achievement Award from the London Symphony Orchestra. He has received a GRAMMY Lifetime Achievement Award and the Smithsonian Medal. In 2000, the National Endowment for the Arts declared Brubeck a Jazz Master, and in 2003, he was designated a "Living Legend" by the Library of Congress. In 2007, he was officially designated a Jazz Legend by the NEA at Kennedy Center ceremonies in Washington, DC In April 2008, Brubeck became the very first recipient of the US State Department's Benjamin Franklin Award for Public Diplomacy coming on the 50th Anniversary of his first State Department tour. In November 2008, he will be guest of honor at the Russian Embassy for an event sponsored by the Foundation for American-Russian Cultural Cooperation. Brubeck is a Duke Ellington Fellow at Yale University and holds honorary degrees from American, Canadian, English and German universities, including an Honorary Doctorate in Sacred Theology from Fribourg University, Switzerland, and the prestigious Laetare Award from Notre Dame. His alma mater, the University of the Pacific, presented him with the President's Medal and established in his honor the Brubeck Institute to preserve and perpetuate his musical legacy.


K-Bow is a Bluetooth-enabled sensor bow that detects and translates bow technique and movement into control signals capable of producing an unprecedented level of expression from synthesizers, audio processors, or any other computer-based art form. Musician/inventor Keith McMillen, creator of the world-standard Zeta violin and numerous other pioneering innovations, has been advancing the cause of string players in music technology for nearly 30 years. Laurie Anderson, Boyd Tinsley (Dave Matthews Band), Mark O'Connor, Jean Luc Ponty, and the Kronos Quartet are only a few of the renowned players who use McMillen's instruments. Bundled with K-Bow are K-Tone (an advanced signal processor), modulation routing, and an intuitive multitrack live recording looper. K-Bow's performance data can also be sent to other music software. K-Bow's internal electronics are powered by a lithium battery that works for a full day before requiring recharging through a standard USB connector. K-Bow will ship in Q1 of 2009 with complete systems priced at less than $4,000. K-Bow will be available directly from Keith McMillen Instruments, which can be found online at www.keithmcmillen.com.


CAT names Naked Eyes Pete Byrne is back in the studio, recording the new album "Piccadilly." The first single "Movies I Dream" is available as a download or as a CD at live shows. Running through November "Classic Artists Today" will be featuring Naked Eyes with an interview they did with Pete, a cut from "Fumbling With The Covers," and a "classic" Naked Eyes track. In addition, Naked Eyes will be featured for the entire month as their "Featured Artist of the Month." The growth of FM radio has opened up new possibilities. Progressive FM stations playing "deep cuts" was where it was at, going beyond the Top 40 rotation. "There's a generation that is being overlooked by todays' "popular" music…it's time we get back the tried and true formula," states founder, R.KWhite, a successful businessman having played active roles in major real estate and development deals


Films In Paso Robles In the heart of Central California's "Cowboy Wine Country," the inaugural Paso Robles Digital Film Festival (PRDFF.com) will take place Thursday, November 20 through Tuesday, November 25. On Saturday, November 22, Mr. Eastwood will present to Academy Award-winning film editor Joel Cox the PRDFF's "Paderewski Lifetime Achievement Award for Contribution to the World of Music and Movies." Cox has worked with Eastwood for thirty years on films including Bird, Million Dollar Baby, Mystic River, Changeling and Unforgiven, for which he won an Oscar.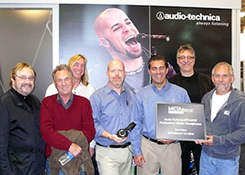 Got META? The Music Engineering and Technology Alliance has announced certification of the ATH-M50 Studio Monitor Headphones, designed and manufactured by Audio-Technica, a METAlliance Pro Partner. The alliance is working closely with manufacturers to evaluate, recognize, and certify products which meet the call for quality in the recording arts and science. The METAlliance is comprised of a group of globally-recognized, award-winning audio engineers and producers who have been deeply involved in establishing techniques and technical standards that are the foundation of modern music recording. The METAlliance Board of Directors is Chuck Ainlay, Ed Cherney, Frank Filipetti, George Massenburg, Phil Ramone, Elliot Scheiner and Al Schmitt
Leaving The Firm Senior executive Michael Papale has announced his intention to exit The Firm and open his own management consultancy. Papale's departure places him on the growing list of senior personnel at the company, such as Jeff Kwatinez. The disposition of Papale's roster, including Ice Cube is unclear, but according to Billboard, Papale intends to open his own management shop and will continue to collaborate with Kwatinetz's new firm as a non-exclusive consultant. Papale joined The Firm in July of 1999 after working with the company as a consultant. Before that, Papale spent a long tenure at Interscope Records, a label he helped to found in 1990.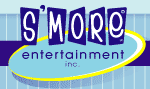 S'more Entertainment was formed by music and DVD industry vet Arny Schorr as purveyors of "pop culture." The Sherman Oaks, Calif.-based S'more has licensed more than 75 titles, including long form music titles, classic TV series, unique special interest programming and selected feature films for release on DVD and digital distribution. The company plans to focus on the acquisition of additional programming that will compliment its existing library of titles and is in the final stage of negotiations for a number of high profile programs. Ryko Distribution Signs Multi-Year Exclusive CD, DVD and Digital Distribution Agreement With S'more Entertainment in November. Under the agreement, effective immediately, Ryko will distribute S'more's DVD and digital catalog. Beginning January 2009, Ryko will be the exclusive distributor of S'more's new releases. "Arny has long been an important figure in the home entertainment industry and we're thrilled he will be bringing his passion and creativity to the Ryko family," said Jim Cuomo, President, Ryko Distribution. "S'more Entertainment's classic titles and programming are a natural complement to our growing independent group of titles." "Ryko Distribution is an industry leader in the creative sales and marketing of high quality and unique programming" said Arny Schorr, President, S'more Entertainment. "I'm especially excited by the incredible passion the Ryko staff has shown for the type of product S'more releases. I'm looking forward to working with everyone at Ryko and expanding our business to better encompass current and future home entertainment formats." As part of its lengthy slate of current feature films, new releases will include Alexander Fodor's "Hamlet," an updated retelling of the classic Shakespeare play, a deluxe box set of "The Shari Lewis Show," as part of S'more's ongoing relationship with the UCLA Film & Television Archive and a deluxe DVD box set "Cagney & Lacey: The Menopause Years" made up of the four feature length TV movies based on the long running series.


Catchy single = Best revenge. For Britney Spears comeback single: "Womanizer" appears on Britney Spears' upcoming album Circus, set for release on Jive records December 2. She not only jumps 95 places to land at number one with her brand new single, "Womanizer", but she breaks the record set last week by T.I for the biggest jump to number one in history. According to Billboard, T.I leaped from 80 to 1 on last week's chart with "Live Your Life", breaking the record he had set only a few weeks prior when he spring-boarded 71-1 with his track "Whatever You Like". But late October Spears breaks that record, soaring 96 – 1 to claim the second biggest track of her career. Plus "Womanizer" becomes the biggest one-week seller of all time in digital format. Personal trauma and public meltdown? How quickly we forget...Cheer for the Pops!


INVEST CONNECT DREAM...2008 Women's Conference orgainized by the first lady of California Maria Shriver held on Oct. 21 and 22 at the Long Beach Convention featured speakers actress Jennifer Lopez, Gloria Steinem, Bono, Christiane Amanpour, Gov. Arnold Schwarzenegger, Condoleezza Rice, Lance Armstrong and Warren Buffett.The sold out conference offered tix at $20 for its first ever preconference event dubbed "The Night at the Village." Shriver said she hopes to get as many as 10,000 people to attend which will also honor the work of local women at domestic violence shelters. "The point of life is to `be who you are,' to become your best self and pass it on," said Shriver. "What is the point of being here if you keep all of the lessons to yourself?"

Actress, singer, producer, entrepreneur, Jennifer Lopez who released her sixth studio album, "Brave," in October via her Nuyorican film has projects in post-production and development including "Ayuda" for Showtime; a sitcom based on the lives of Latina nannies in Los Angeles, "Como Ama Una Mujer;" a five-part miniseries for Univision based on Jennifer's album of the same title, "Amigas Sweet 15 Club," a television comedy that will follow five teens in Miami who run a Quinceanera (sweet 15) business, and LOVE AND OTHER IMPOSSIBLE PURSUITS; a comedy feature by Don Roos in which Lopez will star as woman struggling with a turbulent relationship with her stepson. Lopez also heads her own successful clothing lines - JLO by Jennifer Lopez, Sweetface and justsweet - and was awarded with the ACE icon award in 2006 for contribution to accessories and the fashion industry. She will be launching a new edition to her best-selling line of fragrances in 2008.

PMI Audio Group has announced its acquisition of the original Trident Audio Developments Company. The company has purchased all of the trademark rights, intellectual property rights, goodwill and assets of Trident Audio Developments from David Stocks, who acquired the company from Relyon after it was sold by Malcolm Toft. "We're delighted that Trident Audio Developments will be back in the market with its original designer, Malcolm Toft, and we look forward to many new, exciting products," states Alan Hyatt, President, PMI Audio Group. "There is only one original Trident Audio Development and for this reason, it was decided to purchase the company to provide the market with even more high-quality products." In 1972, under the direction of Malcolm Toft and Barry Porter, the company took its name from Trident Recording Studios in London. At that time Trident Studios was one of the most famous independent recording studios in the world. Because it was the first 8-track studio in Europe, it was chosen by The Beatles to record their top selling single "Hey Jude". For more information, contact PMI Audio Group, 1845 W. 169th St., Gardena, CA 90247, telephone (310) 323-9050, email sales@pmiaudio.com or visit the web site www.pmiaudio.com


So what do you do after you get $22 Million? Presiden and Founder of CD baby is now asking your help to find a name for his new web service where ........ What will Sivers do with his big pay day? He's put it into a Musician's Charitable Trust: "I didn't even want the money... It's all just going back to the musicians," he told Venture Voice. CD Baby sells CDs and downloads for almost a quarter million artists and to date has sold 4.5 million CD's paying out $83 million to them. So you're probably asky why would Dismaker pay $22 million for a company that size whose core business, CD sales, is on the decline? Musicians' TRUST and loyalty may just be one reason.


La, La.... Play any song or album once for free. Search or browse to find music you like.
Keep songs you like. Build an online collection and add web songs for only 10 cents (the first 50 are free!), or download the MP3 for 79 cents more. All MP3s are DRM-free, compatible with iTunes and Windows Media Player.
Bring all your music to the web. Use Lala's Music Mover app to quickly match the songs on your computer to our catalog. A free and easy way to play all your music online! Plus you have a Lala profile where other members can check out your music and learn more about you! Lala offers consumers the easiest, most affordable way to buy music on the Web. The First and only fully licensed service for free Web hosting of a personal music library is here! Yes, it's completely advertising-free and it can instantly match MP3s and iTunes FairPlay songs to the Web without uploading.
Drag and drop playlist creation, and instant, continuous music streaming from 6 million + song catalog from all four major labels and 170,000 independent labels. All music to my ears!


Jay-Z has announced that his first move under his Roc Nation venture with Live Nation will be his a new partnership with with multi-platinum Norwegian production duo, StarGate. The new partnership includes a record label, StarRoc label, and a publishing company, StarRoc Music Publishing, which will be based out of Jay-Z's Manhattan-based Roc The Mic studios. According to the principals, "the focus is to find new talent and develop artists through mutually beneficial global partnerships which include music distribution, publishing, touring and merchandising." Stargate work will be heard on upcoming albums from Lindsay Lohan, Beyonce, Monica, R. Kelly and Keyshia Cole. As for Jay-Z, his new album, "Blueprint 3," his 11th and final album for his current label Island/ Def Jam, who he stepped down as president of last December. The Men Of Stargate. At a time when the music industry is starved for hits, Stargate has had repeated success with a relatively simple approach: sugary, lilting R&B in the Michael Jackson vein leavened with the kind of melody-rich European pop that paints everything in bright primary colors. The dynamic duo, Erik Hermansen and Mikkel S. Eriksen are the Norwegian producers, Stargate who have quickly become two of the most in-demand figures in pop music. Stargate credits include Beyoncé's "Irreplaceable," Rihanna's "Unfaithful" and "So Sick" by NE-Yo (Shaffer Smith), and that's only for the last two years of working in US. Add to this Lionel Richie's comeback single, "I Call It Love," and "Beautiful Liar," the steamy track by Beyoncé and Shakira, which shot to the top of the iTunes best-seller list when released in March. This behind-the-scenes workaholics are able to devote themselves to writing and recording, and they churn out new songs with astonishing speed and regularity. "A lot of American producers have a great difficulty with pop," says Barry Weiss, president of Jive Records, who recently hired Mr. Hermansen and Mr. Eriksen to work with Usher & Chris Brown. "But these guys were raised on pop. They grew up on Abba. They grew up on Boney M. Those influences lend themselves to them making very melodic pop records, with great hooks and choruses" Arriving at noon at their studio on West 25th Street six days a week — "We get Sundays off," Mr. Eriksen said — the men of Stargate keep the music industry's equivalent of banker's hours. Working in a modest room so crowded with recording gear that they spend much of their time toiling inches apart, Mr. Hermansen and Mr. Eriksen say they usually finish up by midnight or 1 a.m. It all started with a chance meeting with NE-Yo in a hallway at Sony Music Studios on West 54th Street. "They told me they did R&B, and honestly I didn't believe them," NE-Yo says. on their first joint songwriting date they knocked out six songs, among them "So Sick," which was No. 1 for two weeks. Then came NE-Yo's next hit, "Sexy Love," then Rihanna, then Beyoncé. ... In the usual Stargate M.O. — common in pop and hip-hop production — the duocreates an instrumental backing track and then let a collaborator write the lyrics and vocal melody. On their first joint songwriting date they knocked out six songs, among them "So Sick," which was No. 1 for two weeks. Then came NE-Yo's next hit, "Sexy Love," then Rihanna, then Beyoncé. ... No Myspace pages for Stargate..they are simply too busy to have one!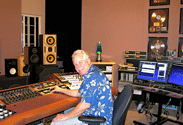 In 2006 Hollywood-based Future Disc mastering founder Steve Hall (Blondie, Pat Benatar, The Knack....) bought an alpaca farm in Oregon and moved his studio up where the air is fresh and the alpacas roam. This year two of his mastering projects have snagged a total of almost a dozen Grammy Awards (eleven to be accurate). Eight for SE Entertainment Records' artist Nikkole including Album of The Year (Creolepatra), Best New Artist and Best R&B Vocal Performance (I Really Need You). Anna Maria, another 2008 Steve Hall client, has copped three nominations: Best New Artist, Best Female R&B Vocal Performance (My Funny Valentine) and Best Jazz Vocal Album, Within The Fourteenth Hour.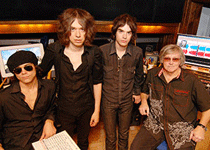 The St. Louis-based Living Things are well known for their aggressive music and politically-charged lyrics. The band's debut album, "Ahead of the Lions," was released by Jive Records October 2005. The first single, "Bom Bom Bom," was used in advertising for an iTunes compatible Cingular phone and released as a free download from the iTunes Music Stores, adding to the song's success. The album was preceded by three EPs, "Turn In Your Friends And Neighbors" (2003), "The Blackout Generation" (UK only, 2003) and "Resight Your Rights" (2004)."Habeas Corpus," which is the Latin legal term for a person's right to seek relief from unlawful detention, is slated for a February 2009, release on Jive Records. "Habeas Corpus," is mastered at Bernie Grundman Mastering with engineeer Brian "Big Bass" Gardner. The first single from their new album, "Let It Rain," goes to alternative radio on November 17.


Bands COME TOGETHER!


Artist/location: Kanye West-approved Chicago MC Kid Sister
Major Milestone: Collected a few fans when she did a set at last year's CMJ fest in New York. Her album Dream Date is out November 25th on Downtown Records
Live/CD/Web: check out the bouncy "Family Reunion" (featuring a sharp verse from David Banner) right here: "Family Reunion" She makes rap music and works at a children's clothing store slanging bibs and teething rings. Yes, her hype man J2K ... (more) of Flosstradamus is her real brother. Together they took the Chicago music scene by storm rocking parties and causing all around dancefloor mayhem, and have spent the last year rocking shows from the sweatiest, chic-est basement parties in Paris to the main stage of Coachella. Now that "Pro Nails" is hitting MTV and radio across the country

RIP
Levi Stubbs


Four Tops have inspired a generation of musicians, but the sound was motown...writers and producers with golden voices like that of Levi Stubbs, 72, who suffered a stroke in 2000 and had battled cancer since 1995, died at his home in Detroit.
He was a rarity at a label where the lead singers of such legendary groups as The Supremes, The Miracles and The Vandellas had their names in lights. Stubbs steadfastly refused to distinguish himself from his three friends — Renaldo "Obie" Benson, Lawrence Payton and Abdul "Duke" Fakir — that he began singing with in high school in 1954. The group remained intact until Payton died in 1997; Benson died in 2005.

Mitch Mitchell
July 9 1947 - Nov 12, 2008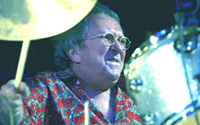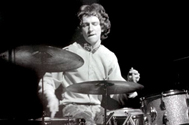 Mitch Mitchell, drummer for the legendary Jimi Hendrix Experience of the 1960s and the group's last surviving member dies at 61. Mitchell who had studied the examples of Max Roach and Elvin Jones, melded jazz and rock styles into what was to become known as "fusion".

Jimi Hendrix was discovered in a club in New York and was brought over to London by Chas Chandler, formerly of the Animals but now embarking on a career as a manager. Chandler hired Noel Redding to play bass, then telephoned Mitchell to offer him the role as drummer. "We met in this sleazy little club," Mitchell later recalled, "and [Jimi] was this guy in a Burberry raincoat. We did some Chuck Berry and took it from there." The Hendrix Experience later signed to Track Records, the label launched by The Who's managers Chris Stamp and Kit Lambert, and put out Purple Haze (which reached No 3 in May 1967 and became one of the anthems of the "love generation") before embarking on a tour of Britain. Their debut album, Are You Experienced?, reached No 2 — and would no doubt have attained the top spot had it not been in competition with the Beatles' Sgt Pepper. The band gave a memorable performance at the 1967 Monterey pop festival — at which Hendrix famously set fire to his guitar — and at the end of the year released the album Axis: Bold As Love. The double-album Electric Ladyland (which featured Crosstown Traffic and Voodoo Chile) came out in 1968 and went to the top of the American charts. By now the Jimi Hendrix Experience was among the world's most successful and flamboyant groups, and they dressed to concur: dandyish psychedelic shirts and jackets, voluminous flares and big hair (Mitchell, it was said, had to submit to a perm).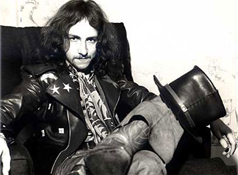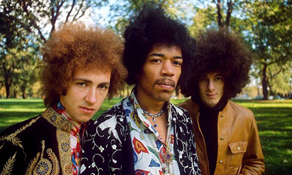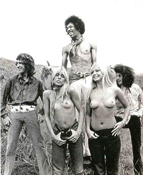 According to Eddie Kramer, in his book Hendrix: Setting the Record Straight, both Mitchell and Noel Redding were paid employees in the Jimi Hendrix Experience, and therefore had little share in the group's future revenues. In the 1970s, strapped for cash, Mitchell sold his small claim to future Hendrix record sales for an estimated $200,000; and in 1990 he sold at auction a Fender stratocaster given to him by Hendrix two weeks before his death; it fetched £180,000 at Sotheby's. Before his death Mitchell had just completed the Experience Hendrix Tour in the United States alongside artists such as the blues guitarist Buddy Guy and Robby Krieger from the Doors. He said recently: "I'm one of those really lucky people that still loves playing drums. If it gets to be work, I won't do it." The Englishman was found dead on Wednesday in his hotel room at Portland, Oregon, where the band had appeared last Friday. He is survived by his wife, Dee, and a daughter.
2Births!
Congrats to proud parents and grand parents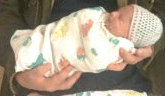 l-r: August Michael Fischer born October 21 at 6:11 PM in Minneapolis. He weighed 7 lbs 14 oz and was 23 inches long; and Ava Grace Wooler Born November 11, 2008.


"Life is like music; it must be composed by ear, feeling, and instinct, not by rule."
-Samuel Butler (English novelist, essayist and critic, 1835-1902)

"My choice early in life was either to be a piano player in a whorehouse or a politician. And to tell the truth, there's hardly any difference anymore."
--Harry Truman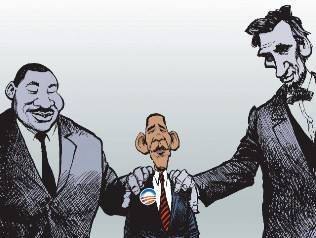 "I have a Dream" (speech delivered 28 August 1963, at the Lincoln Memorial, Washington DC)
-- Marthin Luther King, Jr.
We leave you with the song "At Last"
Performed by Ms Sharon Rose (Stevie Wonder, Barry White, Cher and Tom Jones) who toured in NY this past August - her current live show features songs by Burt Bacharach, Madonna, The Pointer Sisters, Sade, Eurhythmics, Al Green, Aretha Franklin and others. In addition to her career as a singer, Rose has been International Coordinator of Women in Film & Television International, a worldwide association with more than 10,000 members. An accomplished composer, she won the 2001 FIPA Award for her original score for the film "100 Days," about the genocide in Rwanda. She is also the managing director of Hear No Evil, one of Europe's leading recording studios and surround sound music post-production facilities, whose credits include numerous Oscar and Emmy Award winning films.


Until the new year...May all your dreams come true.
Happy Thanksgiving and Merry Christmas.

You are subscribed as %Email% Please click here -- http://www.studioexpresso.com/MailListForm.asp to unsubscribe or subscribe from any future mailings. We respect all requests. Thank you