Steve Deutsch


producer l composer l Pro Tool Engineer l A&R
History: Steve is a Los Angeles native who studied classical composition at UCLA in the mid-Seventies during which time he was an in-demand touring and session bass player. He ultimately chose to focus on the popular music world. As a member and songwriter for a handful of LA bands, Steve recorded his songs wherever he could, first on a TEAC 3340, then later at facilities like Hollywood's legendary Gold Star, Gordon Jenkins home studio in Trancas, and Santa Monica's Sounds Good.


Steve opened microPLANT in 1986, housed in LA's legendary Record Plant. The studio became one of the first boutique MIDI studios. Utilizing MOTU's Performer 1.0, a Sony JH24 and a live room, Steve began his career as an engineer/programmer. His affiliation with producer Don Was led to work on the following: WAS (NOT WAS) "Are You OK", ROLLING STONES "Rock and a Hard Place", BOB DYLAN "Under a Red Sky", OFRA HAZA "Kirya", CHEB KHALED "Khaled" and "N'ssi N'ssi", and IGGY POP "Living on the Edge of the Night". Other engineering credits during the 7 year life of microPLANT include: MICK JAGGER "Wandering Spirit", GUNS AND ROSES "Use Your Illusion", RATT "Detonator", THAT PETROL EMOTION "Chemicrazy", ALICE COOPER "Trash", and VAN DYKE PARKS "Tokyo Rose". During this period Steve also produced the following artists for WEA LATINA: ALEX MANSILLA & SU GRUPO, JULIAN, SUZY GONZALES, and EL COMANDANTE. In the 90s Steve began working with BURT BACHARACH as a programmer / engineer/ musician. This collaraboration on more than 70 of Burt's brilliant song demos and masters continues to-date.




In 1993 Steve opened MARS Recording in Santa Monica. Digidesign's SOUND DESIGNER metamorphosized into PRO TOOLS, and Steve honed his chops early on. Projects include: VAN DYKE PARKS "Orange Crate Art" (with Brian Wilson) and "Moonlighting- Live at the Ash Grove", EAZY E with ROGER TROUTMAN, SPIRIT "Cosmic Smile", FAREED HAQUE "Sacred Addiction", WAR "War", GOD LIVES UNDERWATER, and DIONNE WARWICK. Steve co-wrote and co-produced 2 songs for ROB and FAB's 2nd lp (on their first, they were known as MILLI VANILLI). He co-wrote "Desconocida", a #1 single in Spain by singer MARTA SANCHEZ. He also had success as a jingle writer, composing: "Help" (Beatles) for GTE, "Red Dress" for CAMPBELLS SOUP, and national spots for JUICY JUICE, NABISCO, COORS LIGHT, NINTENDO, and SHASTA.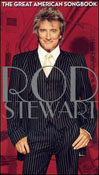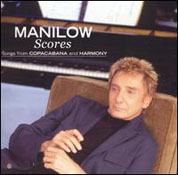 Steve moves MARS to Pacific Palisades, but at the same time, ventures beyond the 405 to work with old friend Ron Fair (now prez of A&M Records) as Pro Tools engineer on projects like: STING "After the Rain Has Fallen" (single), SAMANTHA MUMBA "The Boy", LEGALLY BLONDE Soundtrack with Joanna Pacitti, and LISA LOEB (Cake and Pie). Back at MARS, he has the pleasure of working with LINDA THOMPSON (and Richard, Teddy, and Danny-no relation) on her exquisite "Fashionably Late", Steve collaborated with artist DONALD RUBINSTEIN (composer of soundtracks for director George Romero's "Martin" and Knightrider") to produce and co-write "The Painted Stranger". Steve also completed production of the debut project by alt/country artist GRAHAM LINDSEY, entitled "Famous Anonymous Wilderness".

Current Credits: 

Steve's productions in the recent past years include: LA's RADIO FREE AMERICA, a new artist from Connecticut named MARK FERRARO, and Seattle's MOUNTAIN CON, who drop "Dusty Zeros Dirty Ones" in 2004. Other ProTools work includes: MYA "Mood Ring", "Gotta Serve Somebody- The Gospel Songs of Bob Dylan", MATT DUSK "Two Shots" and for producer PHIL RAMONE, Steve has had the pleasure of working on ROD STEWART "The Great American Songbook, Vol 1", CHICAGO "Christmas**What's It Gonna Be, Santa?", BARRY MANILOW "Scores" and RAY CHARLES "Genius Loves Company".

Earlier this year, Steve launched

SPACEBA Rrecordings label which has released albums by

Graham Lindsey and Blackcast

. "We're offering good quality productions and great musicinas like Graham," says Deutsch. Graham's album, Hell Under The Skullbones is already getting rave reviews in Europe, Uncut Magazine calls the ten song album produced by Steve Deutsch "fiery folk-blues-twang, augmented by notable cameos from Van Dyke Parks, pedal steel whiz Greg Leisz and ex-Captain Beefheart guitarist Moris Tepper." Also featured are Larry Taylor (Tom Waits), and Nick Vincent (Frank Black and the Catholics) among others. Hell Under The Skullbones hits the streets 8/15/06.

"Our recipe for development is to include one or two covers with new artists and get the supervisors interested. Graham did Dylan's The Girl. It's all about publicizing without giving away all your goods, we're adding live versions of the songs for the web site and changing things to keep fans attention," says Deutsch.
"I like having my label…rather than waiting 18-mos, we can do 2-3 EPs per year which keeps it fresh and digestible for our audiences," adds Deutsch.




Contact: Steve Deutsch Web Site




copyright 2004 studioexpresso