Lenise Bent
mixer l engineer l producer
POST-AUDIO MIXER/EDITOR l FOREIGN DUBBING SUPERVISOR/ ARCHIVIST l INSTRUCTOR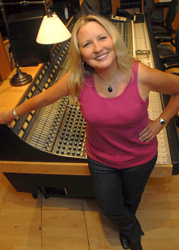 Watch Lenise Bent Interview from Village Studios Here!
Courtesy of Record Production, Babblefish and studioexpresso
History: Born in Los Angeles, Lenise started her career at the early age of 8 in the Screen Children's Guild, doing extra work in the TV and film industry. She already had her first tape recorder by then which she had begged for and received on her 8th birthday. Coming from a musical family, singing and performing were a part of everyday life, with Lenise studying piano and flute and making her first recording with the Compton Youth Symphony Orchestra at 9 years old. Throughout high school she split her time between seeing films and live music every chance she got and eventually went on to study film & TV and radio production at USC & Cal State Long Beach. As her passion for music began to dominate her life Lenise shifted her studies to audio engineering at SoundMasters Recording Institute, one of the only recording schools in existence at that time. Soon after graduation she started her recording career as an assistant engineer at The Village Recorders in Los Angeles, working on several albums including "Aja" by Steely Dan, "Breakfast in America" by Supertramp and "Tusk" by Fleetwood Mac. Later she became chief engineer for producer Mike Chapman recording the platinum selling record "AutoAmerican" for Blondie plus several of Chapman's other artists such as The Knack and Suzi Quatro, recording at a variety of studios which include The Record Plant, Air London and United Western, which later became Ocean Way, then Cello, and now EastWest Studios.

Eventually Lenise moved into post-production mixing, editing and supervising where she still works with all types of audio, from music to voice-over, ADR and foley. She has traveled all over the world for Dreamworks, supervising & producing vocals and dialogue for their foreign language versions of films including SHREK, SPIRIT & SHREK 2.

Lenise is a long-standing member of NARAS, AES, The Blues Foundation and the Producers and Engineers Wing of the Recording Academy and is on the board of directors of the Los Angeles chapter of Women in Music. She is also a production coordinator with Active Music, a non-profit organization that raises awareness and money for other non-profits through the music community.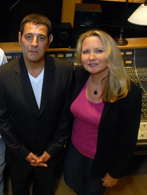 Robert Fleishchman's CD "Look at the Dream" mixed at Glenwood Place on the Neve 8068. l-r: Robert Fleischman, artist, singer/songwriter/producer (formerly with Journey; wrote several of their hits including "Wheel in the Sky"); Lenise Bent, mixer, production coordinator
Current Credits:
Lenise periodically teaches master classes at various recording schools including SAE-LA and Citrus College on "Studio Budgets, Protocols and Etiquette", "Location Sound, Foley and Hard Effects" and "History of Audio Recording" which she conducts at the Grammy Museum. She also consults with professional singer/songwriters helping them understand professional recording techniques, critical listening and how to best use their personal recording environments and gear.

Five years ago Lenise returned to her true love, music, and is recording, producing and consulting with up-and-coming independent artists as well as seasoned professionals. She believes "there are only two kinds of music…good and bad. I love working on all styles…as long as it's in the first group."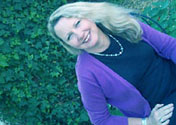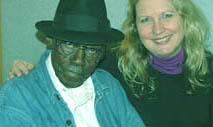 Lenise with legendary bluesman Pinetop Perkins
Contact: Lenise Bent
Soundflo Productions
e-mail: soundflo@aol.com


copyright 2004 studioexpresso


updated 2010