Joseph Magee
engineer l mixer l producer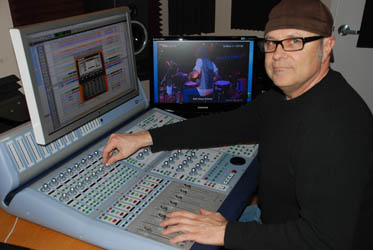 Watch the New Video Interview from O'Henry Studios Here
History:  "Give me great mics, preamps- new and old - Pro Tools, good acoustics but, most of all, real, live musicians, and I'll make great recordings: says Joseph Magee, who has numerous recording, mixing and producing credits for feature films and records. With over 60 feature films to his credit as a supervising music mixer, Magee has worked with numerous Hollywood legends as well as the new young stars on the horizon.
The fusion of great record producers, songs and feature films has created great opportunities for Magee to work with the best. Glyn Johns, Hugh Padgham and David Foster are just a few of the amazing talents he has been paired with for feature film song production. Recent projects have included film song mixes on tracks from Glen Ballard, John Shanks, John Fields, Matthew Gerrard and Adam Anders.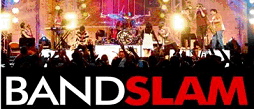 Artists who have enjoyed the quality of Magee's film mixes include Taylor Swift , Rascal Flatts, , John Hiatt, Celine Dion, Tina Turner and Le Ann Rimes. Music supervisors who rely on Magee's work in pre-record, production and post include Kathy Nelson, Buck Damon, Lisa Brown, Spring Aspers , Kaylin Frank, Julia Michels and Daniel Carlin. Studio music executives who "first call" Magee include Sony's Lia Vollack, Paramount's Denise Luiso, Disney's Mitchell Leib and Monica Zierhut.

Past credits include The Boston Pops, Ray Brown, Whitney Houston, The L.A. Philharmonic, Manhattan Transfer, Joe Williams and Stewart Copeland. Scores/soundtrack work for "Il Postino," "Sister Act 2: Back in the Habit," "Silent Fall," "Preacher's Wife," "Twister," "Two If By Sea", "Money Train," and "What's Love Got To Do With It". Feature film work includes "The Good Shepherd" with Robert De Niro directing, "Fantasia 2000," with James Levine (Chicago Symphony Orchestra), "Coyote Ugly," and "High Fidelity," with John Cussack. Magee worked on Sony Pictures' "Ali," with Michael Mann and Trevor Horn, and engineered and produced songs for "Sweet Home Alabama," starring Reese Witherspoon.
A past Grammy nominee, Magee received a 1999 Golden Reel Award for the Emmy-winning "The Temptations."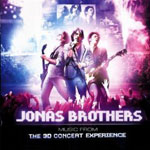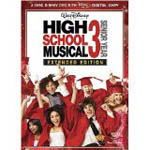 Also see:   IMDB/JosephMagee
<![if !supportEmptyParas]> <![endif]>
Current credits: Jonas Brothers 3D, Bandslam, Hannah Montana: The Movie/Miley Cyrus, High School Musical 3, Into The Wild and Spider-Man 3 .


Contact:  Joseph Magee