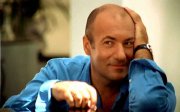 On July 29, Igor Yakovlevich Krutoy, a devoted fan and author of the FC Shakhtar (soccer team) anthem marked his 57th birthday. A Russian composer, performer, producer and musical promoter Krutoy was in the news this March, because the composer made a record purchase of a $48 million condo at the Plaza hotel -- the highest price ever paid for a single condo unit in New York. Krutoy who was awarded the Lenin Komsomol Prize in 1989, is head of ARS and owns 25% of Muz-TV (plays Russian pop music videos). Since 2002 ARS also organizes the New Wave (competition) for young performers of popular music with Raimonds Pauls and Alla Pugacheva. As a management agency ARS has signed artists such as Sopho Khalvashi. He and his wife also bought a little beach house ($12.85 million) in the Hamptons.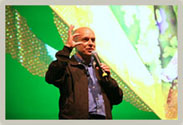 Eno's 77 Million Paintings at Moogfest Brian Eno's remarkable 77 Million Paintings work will be at Moogfest 2011--a 3-day, multi-venue event held in Asheville, NC October 28 - 30. Asheville is the place Bob Moog called home for the last 30 years of his life. The exhibition opens on October 28, the first day of Moogfest 2011. Eno's previous exhibitions included installations at the Venice Biennale, the Milan Triennale, and the Sydney Opera House. The exhibition will continue beyond the festival weekend until November 30, 2011. During Moogfest weekend the exhibition will only be open to Moogfest pass holders but will be open to the general public starting November 2, 2011. Eno talks about how generative art creates a different experience for each viewer.
Artist generally make and present definitive work. In this case, as much as Eno has chosen the input, the viewer sees the art in a unique combination of ways. Moogfest is the annual event that honors the remarkable vision of Robert Moog and his amazing musical inventions that changed the course of music. 77 Million Paintings will be at the YMI Cultural Center, a National Historic Landmark in the heart of downtown Asheville.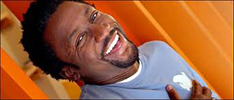 Ellen's Oh-So-Suave DJ Tony Okungbowa is best known as resident DJ of The Ellen DeGeneres Show, but he's also highly in-demand for trendy parties from coast to coast. London-born Okungbowa's acting roles include guest spots on The X-Files, NYPD Blue and Law & Order: Special Victims Unit. Okungbowa also DJ'd the 2004 Grammy Awards. DeGeneress sidekick "Deejay Tony," executive produced and acted in the film Restless City which had its debut at the Sundance Film Festival in 2011. His electric charisma and great taste in music developed a huge following, resulting in the release of his album, Hollywood Sessions Volume 1. The album is a compilation of some of Tony's favorite songs to fit different moods and occasions. The album was inspired by an overwhelming queue of requests from fans of The Ellen DeGeneres Show for songs that Tony recommends.
WARNER BROS Artist Lounge
Gary Clark Jr
Bright Lights
WB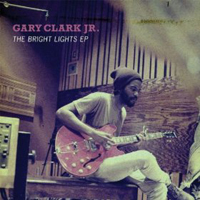 A credited blues producer once told me, blues artists need time to reach their peak. Somehow, life experiences are suppose to add to one's gritty, guttural howls. If this is true, then the 27-year old Gary Clark Jr must be hitting the stratosphere when he's middle aged. A multifaceted performer, Gary plays guitar, harmonica, bass and drums. He's what's known as a triple threat - singer, songwriter, and guitarist. The Austin native is now getting worldwide attention and support from his label, WB who has thankfully released a four-song EP, Bright Lights, produced by Rob Cavallo. I heard the opening track, "Bright Lights," a month ago and had no trouble recognizing it on KCRW last Sunday. Gary's laid back vocals and fluid playing (Rolling Stones calls it: nasty, fat-assed electric-guitar tone) is hard to forget. Above all, he's not rushing. There's an old soul in this young man. Old soul or a convincing actor (Clark starred alongside Danny Glover, Stacy Keach, and Charles Dutton in John Sayles' 2007 film, Honey dripper). Either way, you're going to remember this name like the lyrics say in the catchy opening song: Bright Lights: "You gonna know my name by the end of the night." "Don't Owe You A Thang" conjures up classic blues influences such as Robert Johnson. The traditional shuffle style is updated somehow. "Things Are Changin'" (Live) showcase Gary's R&B and soul roots and his solid acoustic set delivery. "When My Train Pulls In" (Live) the solo acoustic version, showcases Gary's fancy finger work. There's a plenty of psychedelic influences and comparisons to Jimi Hendrix. However, Gary is an original who has no trouble paying his dues.
He's been playing guitar since age seven. It helps to be mentored by some world class players including Jimmie Vaughan. He has won the Austin Music Award for Best Blues and Electric Guitarist on three separate occasions. The Crossroads Guitar Festival, the brainchild of Eric Clapton, showcased his talents. Rarely do up and coming artists get a spot on the CGF roster, but Clapton made an exception in 2010 when he asked Gary Clark Jr. to play. That speaks volumes. Meantime, fans in Brazil and New York are in for a treat this October, as Gary is on the road playing at select cities. A full-CD is expected in early 2012. We can't wait!

Red Hot Chili Peppers
I'm With You
WBReleased
August 30, 2011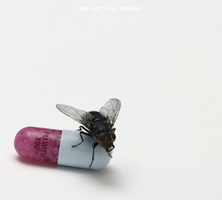 Chilis reborn? Perhaps. Matured, for sure. According to Flea, "life and death is a major theme of the album. British artist, Damien Hirst designed the album cover art. According to Anthony: "It's an image. It's art. Iconic. We didn't give it its meaning but it's clearly open to interpretation." Flea's 22-year-old daughter, Clara Balzary's photography is featured in the album artwork. Early promotion posters feature Mr Braninwash's work. I'm With You was produced by Rick Rubin, who has produced the band's previous five albums. Dana Nielsen is credited for programming, sequencing & editing. This is the band's first studio album to feature guitarist Josh Klinghoffer, following the departure of John Frusciante in 2009, and is their first since Stadium Arcadium. Flea says the three main things he was listening to during the creation of the album were: 1. Underground kind of avant-garde electronic music
2. The Rolling Stones 3. Johann Sebastian Bach. Chad says he was listening to his wife's heartbeat through her beautiful large breast. Smith added, "It was very inspiring to me."
You can count on solid delivery from the boys, as usual. Anthony's vocals are soulful and intimate; Chad's solid drumming and Flea steals the show not just on his bass but also playing the piano on "Even You Brutus?" and "Happiness loves company."
"The album's first single, "The Adventures of Rain Dance Maggie" was released to radio on July 15, 2011, three days earlier than expected due to the single leaking. The second single, "Monarchy of Roses" is expected to be released November 14, 2011.
The recording sessions took place from September 2010 to March 2011. According to Rubin, the band recorded enough material to release a second double album, following Stadium Arcadium (2006), but ultimately decided not to. Rubin notes, "It was painful not to share all of the material that we had, but we felt it would be too much. We really wanted it to be twelve songs but it ended up being fourteen." Regarding the band's decision to work with Rubin once again, Chad Smith stated, " He's been working with us for twenty years. We feel that he's the fifth Chili Pepper. He's someone that we love and trust." Album opener, "Monarchy of Roses", which is a darker song and a mixture of funk and pop was written and recorded under the working title, "Disco Sabbath". Other songs like "Did I Let You Know" focus on social commentary about the planet while "Police Station" is a slow, emotional piece of music that details the history of the L.A. police from the turn of the century, to their abuse of power, the LA race riots and views on the hip hop culture. "Dance, Dance, Dance" has been described as the most atmospheric song on the album.
The official tour kick off was in Colombia on September 11, 2011. Following the Latin American leg, the first European leg of the tour is expected to last until December. The 2011 Simon Cowell reality show, The X-Factor is currently using "Look Around" as a theme to their latest commericals. Multi-platinum Red Hot Chili Peppers' tenth studio album, I'm With You, on Warner Bros. Records was recorded at East West In Los Angeles and Shangri-la in Malibu, CA (same studios in which the band recorded Californication).
An extended Hiatus doesn't seem to phase a fan who writes: "I could simply not wait to wrap my ears around it."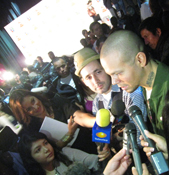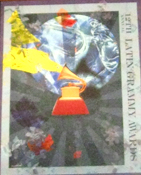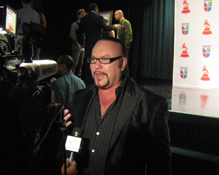 Nominations For the 12th Annual Latin GRAMMY® Awards And Official Poster Unveiled www.latingrammy.com were announced on September 14 at a press conference attended by studioexrpesso and other media - national and international - at the Avalon in Hollywood, Calif. Artists reading nominations included: Lena Burke and Jorge Villamizar of Latin pop trio Alex, Jorge Y Lena; urban/hip-hop duo Calle 13; Latin GRAMMY-winning producer Desmond Child; singer/songwriter Myriam Hernández; pop singer Merche; Norteño band Los Tucanes de Tijuana; Latin pop singer Reyli; and Ángel Mosqueda and Rodrigo Guardiola of alternative rock band Zoé. "It is always encouraging to see creative professionals acknowledging their peers and highlighting a varied and wide-ranging group of Latin music makers that reflects emerging talent as well as established artists. We're looking forward to presenting another great telecast," said Gabriel Abaroa Jr., President/CEO of The Latin Recording Academy.
Calle 13 leads with a record 10 noms. Producer/Engineer Rafa Arcaute garners six nods; franco De Vita receives five noms; and Marco Antonio Solis has four; Pablo Alboran, Desmond Child, Paquito D'Rivera, Sebastian Krys, Mana, Ricky Martin, Joan Sebastian, Shakira, and Zoe each garnered three nominations; Alex, Jorge Y Lena, Aureo Baqueiro; Ruben Blades; Gustavo Borner; Claudia Brant; David Cabrea; Doctor Krapula; Don Moar; paula Fernandes; Alejandra Guzman; Il Volo; La Vida Boheme; Los Tigres Del Norte; Pitbull; Sie7e; Caetano Veloso; and Sisin Y Yandel among those with two nods each.
Congrats to Nominees for our favorite categories:
Best Engineered Album: Gian Marco - Días Nuevos (Engineers: Rafo Arbulú, Carlos Castro, Humberto Gatica, Guillermo 'Memo' Gil, Allan Leschhorn, Cristian Robles, Andrés Saavedra and Rodolfo Vázquez; Mastering engineer: Bernie Grundman) Carlinhos Brown - Diminuto (Engineers: Valter Costa, Beto Neves, Flávio Sena, Alê Siqueira, Flávio Souza and William Jr; Mastering engineer: Carlos Freitas) Maná - Drama y Luz (Engineers: Benny Faccone and Thom Russo; Mastering engineer: Tom Baker) Edwin Bonilla - Homenaje a Los Rumberos (Engineers: Ricky Campanelli and Juan Cristóbal Losada; Mastering engineer: Juan Cristóbal Losada) Claudia Brant - Manuscrito (Engineers: Moogie Canazio and Brad Haenel; Mastering engineer: Ron Mc Master) Producer of the Year Rafael Arcaute and Calle 13; Aureo Baqueiro; Desmond Child"; Isidro Infante; Gustavo Santaolalla.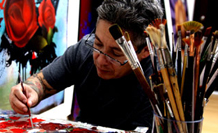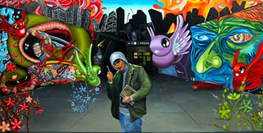 The commissioned artwork (above middle) for the 12th Annual Latin GRAMMY® Awards is by Miguel Paredes . It was unveiled during the press conference. "The combination of Paredes' trend-forward techniques and pop art style creates a visually stunning use of colors interwoven with a complexity of graphic imagery that culminates in a creative array centered against Latin music's most prestigious award," said Gabriel Abaroa Jr.,President/CEO of The Latin Recording Academy. Paredes is the owner of Miguel Paredes Fine Art Gallery in Miami and has received simultaneous proclamations from the city of Miami Beach and the Village of Pinecrest honoring his support of historic preservation, citywide devotion and positive community impact. The 12th Annual Latin GRAMMY Awards, set for Nov. 10 at the Mandalay Bay Events Center in Las Vegas, will be broadcast live on the Univision Network from 8 - 11 p.m. ET/PT (7 p.m. Central).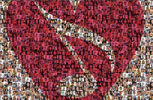 Be A Heart : Donate Today and Support MusiCares with Your Photo & Message The fundraising campaign is aimed at the public to create the world's largest photo mosaic comprised of 1 million photo tiles. According to president/CEO, Neil Portnow, Bon Jovi, Melissa Etheridge, Martina McBride, Rascal Flatts, Pete Stump, and Taylor Swift are among celebs who have already uploaded their photos. MusiCares continue to provide a safety net of critical assistance for music people in times of need. Established by The Recording Academy in 1989, MusiCares' services and resources cover a wide range of financial, medical and personal emergencies. Participants can visit www.beapartoftheheart.com and make a contribution of $1 or more to receive an online tile, upload a photo and include their stories and links to websites and social media platforms. When you donate and upload your photo to the MusiCares mosaic, you'll be giving to a good cause and you can share how music has given back to you. In related news and in celebration of MusiCares' 20th anniversary, artists including Doobie Brothers, Earth, Wind & Fire, "Glee" Live! In Concert!, Josh Groban, Ray LaMontagne, Tim McGraw, Rascal Flatts, Darius Rucker, Taylor Swift, and James Taylor are teaming up with Tickets-for-Charity while on tour to offer fans access to great concert seats to benefit MusiCares. Fans will have access to some of the best seats in the house, including sold-out dates nationwide, by purchasing tickets at www.ticketsforcharity.com/MusiCares20.
studioexpresso community participation is growing. So far: Rafa Sardina, Brent Fischer and Clare Fischer, and yours truly!
Please send us a note when you sign up so we can add your name to the guest list for our November reception (tbd).

Fourteen-time Grammy® winner Paul McCartney to be honored as 2012 Musicares® Person of the year. Annual Gala Benefiting the MusiCares Foundation and its health and human services programs for music people will be held Feb. 10, 2012, During GRAMMY® Week.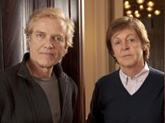 Ocean's ballet With Peter and Paul. Paul McCartney's first original orchestral score for dance, written for the New York City Ballet 2011/2012 season opened this month. Choreographed by company director Peter Martins for more than 40 dancers, it offers brilliantly colored costumes by McCartney's designer daughter, Stella. McCartney also devised the plot, which reads like a traditional fairy tale, a love story with a young prince and princess from opposing kingdoms of Earth and Ocean. Watch the epk here. The recording will be released by Hear Music/Telarc and is conducted by John Wilson, produced by John Fraser and performed by The London Classical Orchestra. An hour long score featuring four stunning movements - "Ocean's Kingdom," "Hall of Dance," "Imprisonment" and "Moonrise." Preview at Amazon here

George Harrison: Living in the Material World The GRAMMY Museum, in cooperation with Estate of George Harrison, will debut a major new exhibition, George Harrison: Living in the Material World opening on October 11, 2011.
The exhibition will open the week following the broadcast premiere of Martin Scorsese's documentary of the same name, showing on HBO in two parts on October 5 and 6, and will be the first major museum exhibition to explore the extraordinary life and career of 12-time GRAMMY Award® winner George Harrison. According to Scorsese, he was attracted to the project because " ...The more you're in the material world, the more there is a tendency for a search for serenity. "Watch trailer here.
Museum collection includes diverse artifacts, rare photographs and footage, guitars used by George, handwritten lyrics, and stage outfits. George Harrison: Living in the Material World will be on display in The GRAMMY Museum's Special Exhibits Gallery through February 12, 2012. Grammy Museum: 800 West Olympic Boulevard, Suite A245, Los Angeles, CA 90015


Rap manager James "Jimmy Henchman" Rosemond, the alleged orchestrator of 1994 Tupac Shooting, has been arrested and accused of being the leader of a "large-scale, bi-coastal narcotics trafficking organization that shipped cocaine" from Los Angeles to New York, according to a 21-page federal complaint. The Rosemond Organization, as his alleged network is called in the document, "distributed hundreds of kilograms of cocaine since 2008 and generated millions of dollars through its narcotics sales." According to Rosemond's lawyer, Jeffery Lichtman, Henchman and his defense team are ready. "This indictment was built on the backs of witnesses that have been threatened and bribed by federal prosecutors. And I plan to expose all of it. If the government wants a fight, they're going to get a fight," says Lichtman. Rosemond who is CEO of Czar Entertainment has ties to Interscope. Rosemond, is also credited with orchestrating some 20 million records sold over the last decade with Czar co-founder and record producer Bryce Wilson (of R&B duo Groove Theory). Czar who worked with various artist such as Timbaland, Aaliyah, and Tank also managed boxers such as Andre Berto (WBC title), Hector Camacho JR. According to Czar website, he's credited for transitioning Tyson from boxing into entertainment. "My motto is simple, we take raw talent and clean it up and introduce them to the world" says Rosemond. House cleaning and a boxing match to unfold.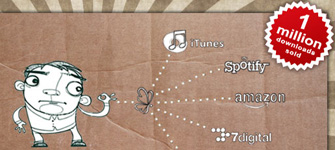 Win FREE Digital Distribution and Review!
A special non-exclusive offer from IMD (IMusicianDigital) for studioexpresso Artists and Producers
You must be on our mailing list to qualify…so, be sure to enter here http://www.studioexpresso.com/MailListForm.asp studioexpresso is pleased to introduce you and your artists to IMB, a distribution service with over 200 shops worldwide to include iTunes, Amazon, Napster, eMusic, Musicload, and hundreds more... (note: tunecore, cd baby and reverbnation offer around 40 shops). 10 winners selected each month: Enter June through September 2011. winners will receive a code from studioexpresso to enjoy FREE Distribution! Value: $39 ($29 distro + $10 barcodes). Additionally, winners work will be featured and reviewed in studioexpresso eZine with an over 20,000 industry readers – label, manager, music supervisors, press, etc.


artist expresso-- Ask Claris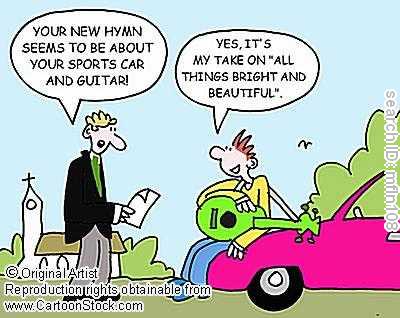 Now and then we'll feature a letter or feedback and or print your Wants/Needs. Our goal remains to empower and encourage you to connect. Send it here claris@studioexpresso.com
When possible, provide a link to your music or gear...When you're interested to have a producer or mixer involved, specify number of songs, budget and desired delivery date. Meantime, visit production talent at studioexpresso to find the right production partner for you.
WANTS/ NEEDS


Sound Studio Living Loft/Office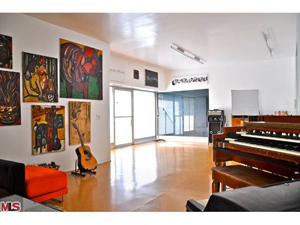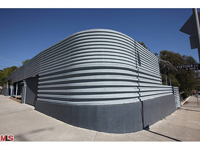 3600 FLETCHER DR, LOS ANGELES 90065
APX SF: 1,866/AS; APX LSZ: 7,623/AS; LP: $1,195,000 map

A sleek corrugated steel skin sheaths this architectural re-design by Tony Unruh, A.I.A. Inside, the single-level plan affords a flexible live-work design currently used as a musicians' recording studio that could also be used as offices or space for a myriad of creative pursuits. All systems have been upgraded to high standards of energy efficiency. 5 Kilowatt solar array produces a net surplus of electricity. Double garage with much secured off-street parking. Gardens. Building occupies its own city block.
Excellent commercial visibility. Stainless kitchen and 1.5 baths. 2 sleeping areas.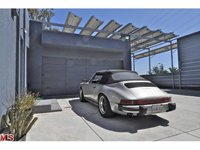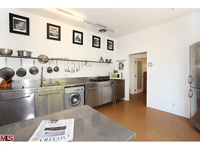 This property is listed with Richard Stanley of Coldwell Banker Los Feliz. To schedule an appointment to view, please contact Candace Kentopian at Coldwell Banker at 323.559.0856 or CandaceK@ColdwellBanker.com


RIP

Willie "Big Eyes" Smith
1936--September 16, 2011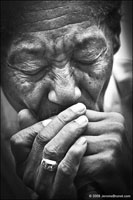 Willie "Big Eyes" Smith was a versatile Chicago bluesman playing alongside Pinetop Perkins, with whom he won his GRAMMY Award for Joined At The Hip at this year's 53rd Annual GRAMMY® Awards. Willie heard Muddy Waters and got hooked on the blues. One night in 1968 Willie decided to go out and listen to Muddy again. Rediscovering his desire to play, he asked to sit in with the band. The next day Muddy asked Willie to join his band. Willie played in Muddy's band till 1980 and appears on all of Muddy's Grammy-winning albums.

Armen Garabedian
Jan 22, 1949 - Aug 23, 2011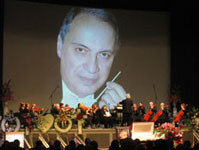 Violinist and Conductor, Armen Garabedian was the music director of New Valley Symphony orchestra in its 42nd Season.
A staple of the Los Angeles music scene, Armen was known and respected for his musicianship and passion. "Our paths crossed when Armen and brother Berj frequented studio sessions in Hollywood. Then again we met in symphony circles. Armen was humble, talented and always a gentleman. He gave generously to local youth causes and will be missed by his beloved wife, Svetlana, family and friends," says Claris Dodge of studioexpresso. One of Armen's memorable performances was Brahms concerto in 79 with conductor Sidney Rothstine, assistant to Robert LaMarchina (great musician and cellist).
A memorial service was held on Aug. 29, 7 PM at Liberty Hall, Forest Lawn, Hollywood Hills. NVS played for the celebration of his life. Watch this tribute to Armen.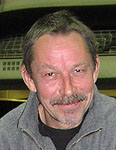 Moray McMillin
July 20, 1953 --September 22, 2011

A concert touring veteran (Black Sabbath, Saxon and a solo Ozzy Osbourneand) Moray McMillin was sound engineer on tour with Whitesnake, Black Sabbath, Ozzy Osbourne, Siouxsie and the Banshees, Public Image Ltd, and Suzanne Vega. Perhaps the biggest assignment on nine years of touring with Deep Purple was the 1999 Jon Lord-led gig that he engineered with the London Symphony Orchestra in the Royal Albert Hall, conducted by Paul Mann. He was very involved in Dios funeral arrangements, including a live concert by Queensrche in the cemetery in front of 1200 fans last year in Los Angeles. Moray is survived by his wife Antonella and two sons. In lieu of flowers, the family has asked that donations be sent to: The Hospice of Saint Francis Spring Garden Lane, Berkhamsted, Herts, HP4 3GW. http://www.stfrancis.org.uk . Funeral arrangements are as follows: Wednesday, September 28, 2:30 pm The Church of St. Nicholas Church Green Harpenden, Hertfordshire. AL5 2TP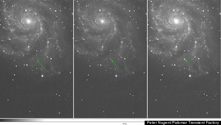 Peter Nugent Palomar Transient Factory
May all your music explode like this new supernova, scientist at the Lawrence Berkeley National Laboratory in California discovered last month and are calling it PTF 11kly. Now only if they could come up with a sexier name like Lucille! We'll enter your suggestions into a drawing and come up with an equally deserving prize.
Watch Peter Nugent giving directions on how to find this super bright Nova in the skies near the Big Dipper, a mere 21 million light-years away from Earth.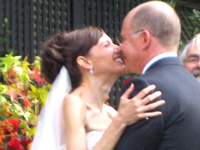 Closer to earth, these love birds are now Mr & Mrs.
Congratulations to Tina and Clark Germain who wed on September 10, 2011 in Napa Valley, California.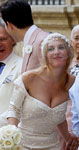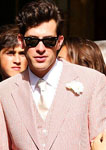 Congrats to music producer Mark Ronson and model-actress Josephine de la Baume who were married on September 5 in the South of France. Ronson, who is brother to DJ Samantha Ronson and designer Charlotte Ronson, began dating De la Baume in 2009

View History Of Music In A Visual Way!

You have to change.
-- George Harrison
Until next month...EXPRESS YOURSELF