> home page
> more producers/engineers
Scroll down to the end for Live or virtual Appearances

Brent Fischer
Arranger I Composer I MD I Producer I President of Clavo Records I Educator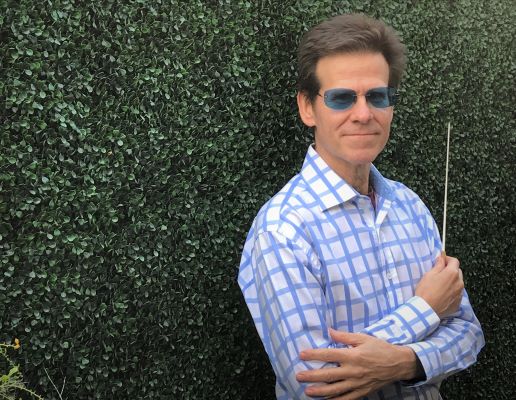 Grammy®-winning producer, composer, arranger Brent Fischer credits his legendary father,
Dr Clare Fischer, for creating a rich harmonic and orchestrational palette that has become the Fischer brand. A BMI artist, Brent Fischer's modern interpretation, for big band, of Mussogsky's classic, Pictures At an Exhibition has delighted audiences worldwide and creates a new big band aesthetic for orchestral music with stunning results. Recorded in 2021, the album featuring The Brent Fischer Orchestra (BFO), is available here. Enjoy below making of Pictures VPK.
Press Release here


A multi-instrumentalist (bass, vibes, keys, drums), Brent moves easily between Jazz, R&B, Pop or Symphonic works. His arranging credits appear on over 30 million albums to include: Usher, Michael Jackson, Raphael Saadiq, Prince, Al Jarreau, Toni Braxton, Dianne Reeves, Elvis Costello & The Roots, D'Angelo. "When artists give me a simple G Major Triad, I like to wrap it in a velvety timeless orchestral beauty," says Fischer.

In 2016 Brent arranged and orchestrated the Grammy® Record of The Year for D'Angelo's "Really Love" from his album "Black Messiah" where Brent is also listed as one of the producers.


Acclaimed Root's drummer and creative Ahmir "Questlove" Thompson enlisted the talents of Brent Fischer - a member of the original arranger team behind Prince - to arrange selected music titles into 35 orchestral shows presented by Live Nation Urban in 2018 dubbed: 4U: A Symphonic Celebration of Prince.
4U made history as "the first and only official Estate approved orchestral presentation of Prince's music." "In that respect, it feels completely apropos for the production to welcome Fischer's orchestral arranging talents and production experience," says Questlove.
Notably, Brent and his late father Dr. Clare Fischer collaborated directly with Prince throughout three decades. Among countless classic recordings, their distinct sonic fingerprint can be felt on Sign O' The Times, Graffiti Bridge, and Parade as well as on the big-screen in Under The Cherry Moon and Batman. Cited as one of the "GRAMMY® Seminal Moments" by show producer Ken Ehrlich, the father-and-son duo co-wrote the arrangement that powered the famous 2004 "Prince Medley" as the younger Fischer joined Beyoncé and Prince as an orchestra percussionist during the ceremony.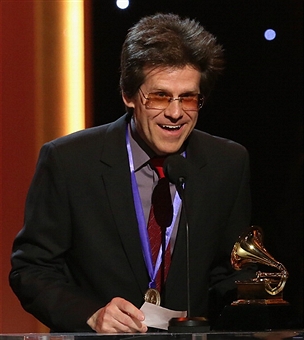 Brent Fischer has produced the last nine Clare Fischer albums, including: Pacific Jazz (2014) with Clare Fischer Big Band, and Latin Jazz Big Band '¡Intenso!' featuring: Sheila E. and Roberta Gambarini. Grammy®-winning '¡Ritmo!' (2012 Best Latin Jazz Album feat Poncho Sanchez and Alex Acuña), Grammy®-winning 'Music for Strings, Percussion and the Rest' (2013 Best Instrumental Composition) and Grammy®-nominated 2011 release 'Continuum.'
Brent arranged and penned Rainforest, inspired by nature and Latin rhythms on ¡Ritmo! "It blends our worldwide music influences with the highly idiomatic aspects of Latin rhythms and uses sonic colors to continue awareness of the rainforests that replenish our world in countless ways," says Brent, who plays electric basses, vibraphone, marimba, and keyboards on the CD.
2018 saw the release of Colours of Sound - A new collaboration between Melbourne-based pianist Simon Pilbrow and Brent Fischer.

Mr Fischer has a Degree In Symphonic Percussion from California State University, Northridge and offers clinics and/or master classes.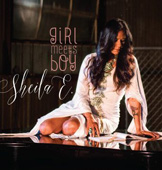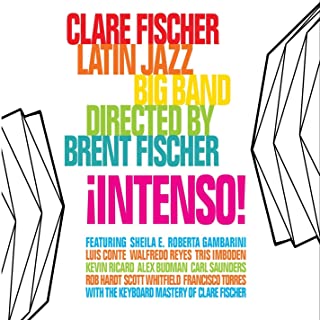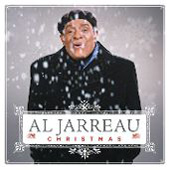 Brent directs the Clare Fischer ensembles that include: Big Band, Latin Jazz Group, Jazz Corps (a unique 30-piece ensemble), Organ Quintet, and Clarinet Choir.
Working professionally in the music industry since age 16, Brent Fischer has performed with groups from more than 20 different countries on 10 different instruments.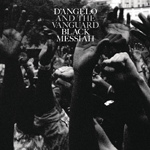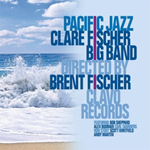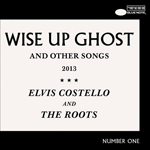 Brent Fischer was immersed in music since birth, taking up many instruments from age 5.
"In a sense, music is really my first language. That's why working behind the scenes with artists like Paul McCartney, Robert Palmer, Brandi, George Duke, Joao Gilberto And Carlos Santana has come so naturally to me," says Brent.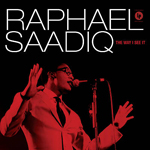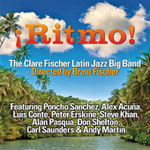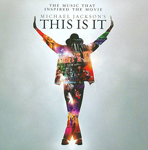 Below performing Morning by Clare Fischer with The Clare Fischer Big Band at Recife 2013


Brent Fischer's orchestral writing offers a timeless quality with lush and layered strings, and soaring brass and/or woodwinds. His 3-dimensional musical palette uses many colors of highly unusual or lesser known orchestral instruments effectively and effortlessly to create a distinct sound for his discerning clients. This coupled with an unconventional harmonic sense, inspired by his father, truly sets Brent Fischer's sound apart. "I work on each project with a deep respect for the artist's musical identity and budgetary requirements. At the end of the day, it all has to work and sound great," says Fischer.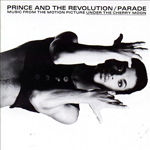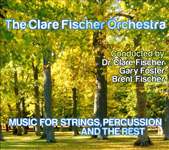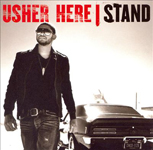 Brent Fischer + The Clare Fischer Latin Jazz Group were featured at the 2018 Latin Jazz series at LACMA (Los Angeles Contemporary Museum of Art), Santos Festival in Brazil, and numerous other live engagements. Dr Clare Fischer's legacy continues through Brent, who has shared music with his legendary father for decades and contributes to the West Coast Jazz sounds with all-original material carved by the likes of Cal Tjader and the elder Fischer.
Mr. Fischer offers clinics and/or master classes for Universities and Music Conservatories on subjects that include:
•Expanding your compositional/arranging techniques
•Clare Fischer's harmonic concepts for arrangers, composers and improvisers--an overview of this unique style including specific techniques with written and audio examples
•Latin jazz grooves workshop--open to all musicians for a deeper understanding of playing idiomatically in these styles
•Transcribing complex harmonies for study--techniques for developing absolute relative pitch (more practical than perfect pitch) and expanding harmonic vocabulary
•My Career with Clare Fischer--Insights into the music industry -- father and son working history with stellar artists from Dizzy Gillespie and Cal Tjader to Prince and Michael Jackson. Brent Fischer is passionate about artist career development and offers a vast experience managing his father's publishing and recorded music catalogue.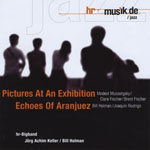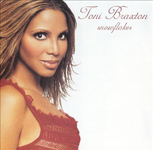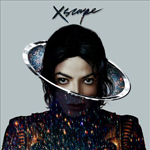 Brent Fischer's composing and arranging prowess appears on the latest Clare Fischer release from Clavo Records: Pacific Jazz. Listen to "Son of A Dad and Sad About Nothing Blues, two of many compositions penned by Brent.



Enjoy Brent Fischer's arrangement of the classic Pictures At an Exhibition by Modest Mussorgsky. Listen to The Clare Fischer Big Band perform the tenth movement live from the Typhoon in Santa Monica, California. Album recorded in 2021 is available here
Brent Fischer's arranging and orchestration work has touched the following high profile releases with popular artists to include: D'Angelo's Black Messiah --First single: Really Love, and Elvis Costello & The Roots --Five tracks: Cinco Minutos Con Vos - Costello duet with Marisoul, If I Could Believe, Refuse To Be Saved, Sugar Won't Work, and (She Might Be A) Grenade.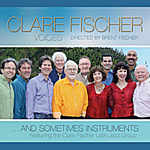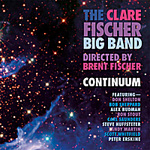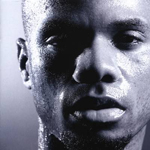 Being busy as a writer means only traveling occasionally with the bands. "We do what I call 'reverse touring'. Fans worldwide are notified that, if they want to see us in concert, they should make it the highlight of a vacation to Southern California - and they do come, from around the globe, especially for something as unparalleled as the clarinet choir" says Brent Fischer. studioexrpesso's October issue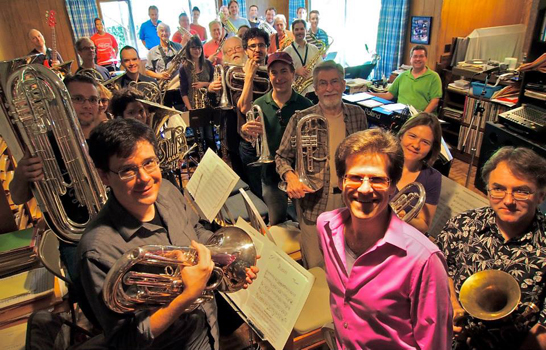 "I've been recording my Dad for a long time to make sure we'll have his keyboard parts on future releases. Technology makes it possible for us to play together on this and future albums, similar to Natalie Cole's Unforgettable," says Brent.

For his recordings Brent Fischer has assembled many Jazz legends, including ---Peter Erskine, Alex Acuna, Don Shelton, Bob Sheppard, Gary Foster, Andy Martin, Scott Whitfield, Ron Stout, Steve Huffsteter, Carl Saunders and Larry Koonse.

"What sets these projects apart is the writing. It blends skillful craftsmanship with musical credibility," says noted music journalist Don Heckman about Fischer recordings.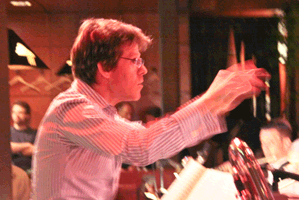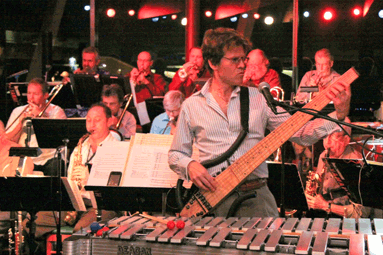 photo: Heather Lemmon

"Having absorbed my style over the decades, he (Brent) is uniquely qualified to direct these recordings, in some cases finishing works for me so that, at my
age, I can just listen and enjoy."
-- Clare Fischer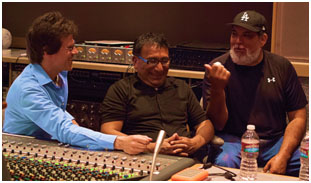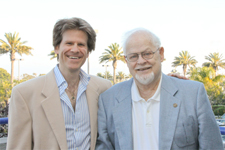 "Clare Fischer was a major influence on my harmonic concept … I wouldn't be me if it wasn't for Clare Fischer."
– Herbie Hancock
"In Brent Fischer's capable hands, it seems the music of Clare Fischer will live on for years to come, in a big-band paradigm or some other framework. And that's a good thing for musicians and listeners alike. Pacific Jazz exudes a charm that ensnares both heart and mind."
—Jack Bowers, All About Jazz

Luis Conte with Brent Fischer at the Riviera Jazz Fest 2013 Mexico


Contact: C Artist Management
Claris Dodge
818-427-1675
AllMusic Brent Fischer
Wikipedia Brent Fischer
LinkedIN BF
Facebook BF
studioexpresso Brent Fischer
Brent Fischer and Clare Fischer music Available at ClareFischer.com, CD Baby, Amazon, and iTunes

Saturday April 15, 2-3 PM
Brent Fischer @ NAMM , Anaheim Convention Center
Modern Composition Tools & Tips presented by studioexpresso

Saturday February 4, 1-2pm
Concert In The Garden with Brent Fischer Orchestra featuring Grammy Artists & Friends
2021 Brent Fischer Master Class Sample I NAMM Believe In Music
2018 QUESTLOVE ENLISTS ORIGINAL PRINCE ARRANGER BRENT FISCHER 4U: A SYMPHONIC CELEBRATION OF PRINCE OPENS IN 35 US Cities Presented by
Live Nation Urban

2014 Grammy Win for Music For Strings, Percussion And The Rest Featuring The Clare Fischer Orchestra Conducted by Dr Clare Fischer, Gary Foster and Brent Fischer
2014 New Elvis Costello & The Roots Album Features Brent Fischer Orchestra Arranged and Conducted by Brent Fischer EPK
Brent Fischer Orchestra was featured on Late Night with Jimmy Fallon Sept 19, 2013 with
Elvis Costello & The Roots (Brent conducting at 4:46)


2013 Grammy win for ¡RITMO! - Best Latin Jazz Album, produced and directed by Brent Fischer- EPK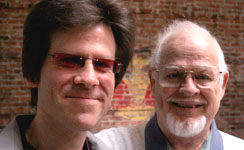 Listen to Red Bull Music Academy Radio Interview with Brent and legendary father, Dr Clare Fischer.
Past LIVE Appearances Include:
>> 2021 Believe In Music TV - Arranging Across Multiple Genres with Brent Fischer
January 22,23 - sign up here
>>Vibrato Celebrates 90 Years of Fischer West Coast Jazz!
>>Summer Jazz Series @ LACMA
A West Coast Jazz Salute to Cal Tjader + Clare Fischer
Brent Fischer, MD I Elect bass; featuring Joey De Leon, Percussion; Mark Gasbarro, Keyboards; Alex Budman, Woodwinds; Jimmy Branly, Drums
Watch it here
>>Colours Of Sound with the Brent Fischer Orchestra
new album release feat Australian native, jazz pianist Simon Pilbrow
at Vitello's Jazz & Supper Club
>> Brent Fischer + The Clare Fischer Latin Jazz Group
Carloson's Golf
73741 CA-111, Palm Desert, CA 9226
>> Guest speaker at NAMM TEC Tracks 2018: ALL ABOUT THAT BASS (details here)
Hilton, Anaheim, CA
>> Typhoon, Santa Monica Brent Fischer + Clare Fischer Big Band
>> Brent Fischer + The Clare Fischer Latin Jazz Group Salute to Fischer I Tjader Music
>> GRAMMY Museum's Clive Davis Theater Fischer & Prince Collaboration
>> Reciff, Mexico
>>2013 Recife, Brazil performing at the Moacir Santos Jazz Festival
>>2013 The Clare Fischer Latin Jazz Group at Jazz Fest Riviera Maya
<![if !supportEmptyParas]>
copyright 2010 studioexpresso