Dreaming Out Loud With White & Tonelux
OneRepublic's New Album, Dreaming Out Loud, Mixed by Ted White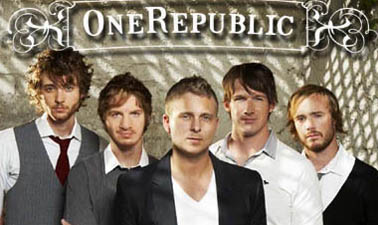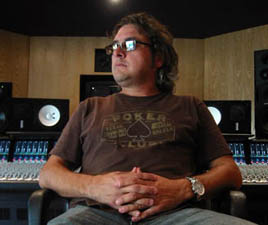 Independent sound engineer, Ted White (R) mixed various live performances of OneRepublic (L) in HD Video using a modular Tonelux console and a hybrid Pro Tools rig.

Right out of the gate, Colorado-based five-piece OneRepublic has scored a major hit with their Grammy-nominated debut single "Apologize" and are well-positioned to rise above the clatter of their pop rock contemporaries. In addition to performances on Dick Clark's New Year's Rockin' Eve, The Tonight Show with Jay Leno, The Today Show, and many others, the band recently played to a wall-to-wall crowd at the Anaheim House of Blues. Live Nation, Universal Music, and Interscope arranged to capture the performance in HD Video. They had originally planned to only follow through with post-production on the band's three biggest hits. However, when the organizers heard independent sound engineer Ted White's mixes, completed on a hybrid Pro Tools/Tonelux analog system, they asked him to mix the entire performance!

White is best known for his work in the LA indie blues and jazz scene, although he has recently branched out to bless Five For Fighting, Switchfoot, and others with open, warm mixes. His work with OneRepublic continues that trend. White does some sub-mixing and processing in Pro Tools HD at 96kHz and then outputs 32 channels to his modular Tonelux console through Aurora converters before mixing down to 5.1 or, in this case, stereo. Paul Wolff, legendary designer of API gear, designs all of the Tonelux circuitry.

"It seems that almost every project that a mix engineer is asked to work on these days is in a digital format," White commented. "We don't always have any control over that, and I think sound quality suffers for it. Tonelux is the first solution to come along that melds perfectly with the DAW environment to give a mix a high-end analog sound. And since it's totally modular, an engineer can build a console that perfectly fits his or her needs."

Although he recently added some EQ modules, and is free to add additional modules of all sorts in the future, White's Tonelux board at the time of the OneRepublic mixes consisted entirely of summing mixers. Specifically, he has
16 TR8 Bus Assign modules and 16 MX5.1 Mixer modules, which allow him to mix and pan in stereo or surround. "I've always been a fan of Paul Wolff's designs, and when I heard about the modular approach to Tonelux gear, I knew it was the solution I had been searching for," White said. "The Tonelux retains the warm bottom-end of all the best large-format analog consoles, but the top-end is noticeably more open. In addition, the stereo image has much more detail coming out of the Tonelux console than it has when I mix solely in Pro Tools.

"This gear does a great service to the engineer," he continued. "I'm able to work more efficiently and deliver a product that sounds much better than I could ever achieve if I stayed completely in the digital domain. Frankly, without that tone, I wouldn't have been able to take on a lot of the projects that I have recently completed."

White's OneRepublic mixes are currently available as MPEG 4 video on iTunes as bonus material for purchasing the entire album "Dreaming Out Loud."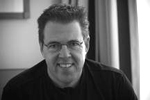 Meet The M-Clock Plus From Drawmer

TransAudio Group, a premier sales and marketing representative for high-end audio equipment based in Las Vegas, Nevada, has announced the introduction of the Drawmer M-Clock Plus, a high-stability AES Grade 1 master clock generator. M-Clock Plus supports clock rates from 44.1kHz to 192kHz and additionally incorporates dual sample rate converters, allowing material to be re-sampled and synchronized to the selected high-precision clock.

In addition to its precision internal word clocks, M-Clock Plus can synchronize to an external word clock input or retrieve the clock from an AES audio signal via an AES11 input. The unit offers ten word clock outputs, eight on the rear connector panel, plus two at the front for easy access when the unit is rack-mounted. The exact frequency of the selected internal or external clock is measured and displayed with an accuracy of 2ppm.

Access to the two sample rate converters is via selectable AES, S/PDIF or TOSLINK inputs, with simultaneous AES, S/PDIF and TOSLINK outputs, enabling a wide range of format conversion as well as sample rate conversion possibilities. Sample rate converter #1 has a selectable AES, S/PDIF or TOSLINK input on the front panel for easy access. The inclusion of automatic dither generation with user selectable 16- or 24-bit word length is especially valuable for 16-bit word lengths at low signal levels.

"The Drawmer M-Clock Plus is really a "complete" digital resource combining many things in one," said Brad Lunde, president of TransAudio Group. "A ten output precision clock to 192kHz with TWO sample rate converters for two simultaneous but different rates at once, dithering for lower word lengths, it can solve a wide range of digital problems in one unit."


For more info on Tonelux or Drawmer contact Brad Lunde at TransAudio Group (702) 307-2700

TransAudio Group, founded by industry veteran Brad Lunde, has quickly become the premier US importer/distributor and/or US sales and marketing representative for high-end audio. Success hinges on TransAudio providing dealers and end users with a higher standard of product expertise and support far beyond the norm. TAG product line includes Accusound, A-Designs (USA) AEA ribbon microphones (USA), ADT Toolkit, AEA, ATC Loudspeakers (UK), Brauner microphones(Germany), Drawmer (UK), Geoffrey Daking & Co. (USA), Enhanced Audio (Ireland), George Massenburg Labs (GML) (USA), Heil Sound (USA); Mercury Audio (USA) Mission Audio (UK) Phoenix Audio (UK), PAULY Superscreens(Germany), SABRA SOM(Brazil), Soundelux (USA), SoundField Microphones (UK), Z-Systems (USA), Sonodore Microphones (Holland), Tonelux,
True Systems and Weiss Engineering (Switzerland) and Z Systems (USA)
LasVegasProAudio.com, LasVegasProAudio.com, a division of TransAudio Group, is the launch pad for the brands of tomorrow. The goal of LasVegasProAudio.com is to provide unique equipment, useful information and long-term support to their clients.



Expresso Cat Walk And Talk...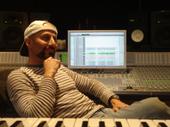 New VP A&R at Walt Disney - Brian Malouf has recently joined Disney. Congrats!
A first chair symphonic percussionist by the end of his university days, and later drumming for a noted L.A. based rock and roll band, Malouf became immersed in sound engineering in 1980. He became chief engineer of Can-Am Recorders in 1981 and in 1983 his career as a world class studio talent was jump-started when the legendary Michael Jackson, at the height of the Thriller phenomenon, tapped Brian to begin work on his next album, BAD. Brians album credits total 53 Gold, Platinum and multi -platinum albums and represent millions of dollars in sales for artists such as Madonna, Prince and Roxy Music. In July of 94 he became Vice President of A&R/Staff Producer for RCA records in New York where he continued to mix and produce several hit records and shaped careers of acts such as Everclear, The Verve Pipe, Eve 6, and Damone, to name a few. He became a Sr. Vice President at RCA in 1997 under Bob Jamieson, and served the company in that role until February 2004. In July 2004 he joined Columbia Records and also started his own independent record label, Bandha Records.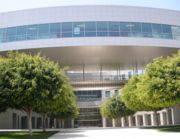 Fox Interactive Media headquarters, where MySpace is also housed may be dealing with even more music. On August 8, 2006, search engine Google signed a $900 million deal to provide a Google search facility and advertising on MySpace. According to NY Post, major labels are nearing a deal with MySpace with the plan to trade content rights in exchange for minority equity stakes in MySpace Music and the chance to capitalize in the advertising revenues that myspace hopes to generate from the service. MySpace attracts more than 15 million unique monthly visitors to its existing music portal, a sub-site within MySpace that specializes in new music promotion and tour date information, rather than commerce. In addition, MySpace claims more than 5 million individual artist pages attracting Web traffic not counted as part of its total music traffic tracked by comScore. Users could expect to buy digital downloads in the MP3 format, see and hear ad-supported streaming video, and buy such products as downloadable videos and ringtones. Jamba - a mobile entertainment service that News Corp. owns jointly with VeriSign - is expected to play a role in MySpace Music's cellphone commerce strategy, a source said. Universal is currently suing MySpace for copyright infringement associated with its viral video offering - one of the biggest hubs of user-generated video on the Web behind Google's YouTube. The two sides first need to settle that fight before a deal can be struck for the MySpace Music joint venture.

Guitar Center publishes New Center Channel Magazine with familiar contributors like Mel Lambert appearing in the premiere issue of October 2007 -- with articles that include 11--time Grammy winner mixer/engineer, Rafa Sardina from his studio After Hours (scroll down to page 12) and the legendary Ed Cherney including what you can find in his shopping cart for gear.

Howard Massy's Behind The Glass Ist Edition soon will be followed by the Second Edition with numerous studioexpresso prdoucers to include Rafa Sardina and Joe Chicarelli . The first issue includes many studioexrpesso giants to include: Al Schmitt, Elliot Scheiner, Eddie Krmer, and Ralph Sutton.


New Folk Announced by GcPro's Director, Rick Plushner who welcomes account managers: Pelar Gilyard based in Hollywood, servicing Southern California. Originally hailing from Chicago, Gilyard has come in contact with much of the Southern California music scene through his experience as a talented producer, engineer and DJ. Rich Avrach based in Hollywood is a keyboardist and guitarist since childhood, Rich has varied experience not only in performance, but also in audio engineering and professional audio retail. Mark Johnson based in Chicago ran his own live sound company which eventually expanded into areas of FOH engineering and consultation for systems installations, and Ryan Lessam based in Orlando

Warner Chapel Signs Oscar-Winning Duo Hansard and Irglova -- Under the worldwide publishing agreement, Warner/Chappell Music will administer singing/songwriting duo Glen Hansard and Marketa Irglova's catalog of work, including songs written by Hansard as a member of the band The Frames, music from Hansard's and Irglova's debut album, "The Swell Season" and songs from the "Once" soundtrack, as well as their future compositions. Glen Brunman, Executive Vice President and Head of Creative (US) for Warner/Chappell Music, said, "Glen's and Mar's songs have touched so many who have seen the film 'Once.' Now that they have joined the Warner/Chappell family, we are excited to help their songwriting partnership flourish. Hansard began busking on local Dublin streets at the age of 13 while, Irglova, a Czech singer, songwriter, musician and actress, began playing music at the age of seven. Hansard first came to widespread public attention as guitar player Outspan Foster in the Alan Parker film, "The Commitments." In 2006, Hansard and Irglova released "The Swell Season" to critical acclaim. Both singer/songwriters appeared on the "I'm Not There" soundtrack with their version of Bob Dylan's "You Ain't Goin' Nowhere," released on October 30, 2007. Both artists won the "Best Original Song" Oscar for "Falling Slowly" from the critically acclaimed independent Irish musical film, "Once," at the 80th Academy Awards, held in Los Angeles on February 24. Twenty-year-old Marketa Irglova began taking music lessons as a child on a piano her parents bought for her. When she was nine, her father bought her a guitar and she immediately began playing and learning songs by ear, cultivating her songwriting skills and developing a talent for playing multiple instruments.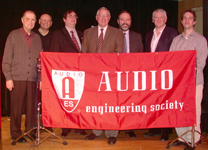 Audio Engineering Society 60 Years Young!
Pictured at the AES 60th Anniversary event are: left-to-right - Irv Joel and Harry Hirsch, of the Oral History Project; NY Section Committee member David Bialik, past President Floyd Toole, Executive Director Roger Furness, incoming President Jim Anderson, and NY Section Chair Noah Simon.

AES celebrated its Diamond Anniversary in the city of its birth, on March 11th. The small, dedicated group of professional engineers introduced in 1948 has grown to over 14,000 members and 169 sections in 48 countries worldwide. AES New York Section hosted a Standing-Room-Only celebratory gathering at NYC's New School for Social Research. The event was highlighted by a screening of excerpts from the forthcoming AES Oral History Project. Interviews from the OHP will be available on DVD, later this year. Following a welcome from NY Section Chair Noah Simon and remarks by AES Executive Director Roger Furness and incoming President Jim Anderson, revered audio guru (and former AES president) Floyd Toole discussed the trailblazing work of Harry F. Olson.

Santa Monica-based ArtistDirect Inc. an online music download and digital media site has shuffled its executives. The firm has appointed Dimitri Villard as the firm's interim CEO, replacing Jon Diamond who has become chairman of ArtistDirect. Villard is a film producer (In Love And War, directed by Richard Attenborough and starring Sandra Bullock and Chris O'Donnell on New Line; Timewalker, starring Ben Murphy on New World; Once Bitten, starring Jim Carrey and Lauren Hutton on Goldwyn, to name a few) and is a member of the Executive Committee of the Tech Coast Angels, the largest angel venture capital investment group in California, and is active in identifying, mentoring, and leading investments in a number of early stage high technology ventures. He is a graduate of Harvard University where he was an editor of The Harvard Lampoon, and has a Master of Science degree from China International Medical University.
The firm also said that Frederick W. Field, the firm's chairman, will remain a director. The move was made to "maximize the inherent value of its digital media entertainment assets." The move comes a month after the firm reported that it has hired investment banking firm Salem Partners LLC to shop the firm; ArtistDirect also owns anti-piracy firm MediaDefender, which it purchased in 2005 for $43M.

AOL recently announced that is buying social networker Bebo for $850 million in cash. Together with its AIM and ICQ personal communications network, the acquisition will give AOL a strong position in the fast growing world of social media with a network of approximately 80 million unique users. With a membership of 40 million worldwide, Bebo is one of the leading social networks in the UK, and is ranked number one in Ireland and New Zealand, and number three in the US Its users average 78 pages per usage day.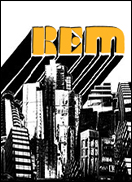 WMG's R.E.M. and iLike announced today that "Accelerate", the band's 14th studio album, will stream in its entirety exclusively on iLike and its syndicates beginning Monday, March 24th. The iLike "Worldwide Listening Party" will continue through March 26th prior to the album;s North American release on April 1st. R.E.M. will also record an exclusive video and discussing the album that will be available via iLike. This week's top artists among iLike users:Day 26, Duffy, Adele, Desire Before Death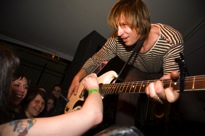 South By So What? The word on the street is that the Local Loop gang refers to the 3-day long artist showcase SXSW, South By So What?! This is because lot of unsigned artists feel left out and SXSW has become nothing more than a cash cow for its organisers. Then there are those who value the networking and 'Building relationship' opps at the show and see SXSW as one of the more prestigious music conferences/festivals in the country. Austin Nights are flooded on 6th Street by artists who share their grooves from around the world. For most it's the hope that music, no matter if sold through Wal Mart or out of the trunks of people's cars, lives. So, if you think SXSW is a destination for all artists you may be wrong. But if you consider it one of many pit stops that you come across to share creative ideas and garner more insight into the changing music industry, you're correct. Meantime, South by Southwest has nearly doubled in size, up to 12,500 people registered for this year's convention, from 7,000 registered attendees in 2001. The fundamental principles of the live medium after all is where members of the audience are moved to the point of telling their friends, who tell their friends, who tell their friends.... Viral marketing in that form was around long before social-networking pages began. Showcases like SXSW are harder to get in, but they're excellent way to connect to industry and spread the word about your music. Same way studioexpresso introduces new releases by artists via its ezine that reaches 20,000 readers worldwide. Yes, one could argue that it's golden opportunity time for new bands. There are many ways to tell the world about you, so, why complain?! Get on the train - South, North, East and West! There's more than one destination and bands who cover the most get heard! "I remember The Stones in the studio. They were working on Bridges on Babylon...first thing they did was to bring in the map of the world. It sat right there on the wall of what's now EastWest studio 1 on Sunset Blvd.in Hollywood. Goal: conquer the world and they did." says Claris Sayadian-Dodge of studioexpresso.

My Suicide
A film by David L. Miller Starring Newcomer Gabriel Sunday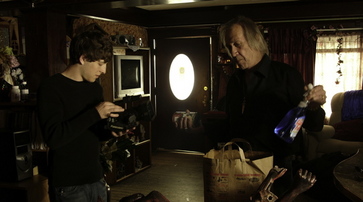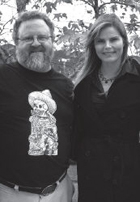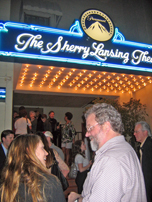 I was watching the Graduate with Dustin Hoffman in his first big screen role. You could feel the special quality that he brought to the film. Fast forward to Gabriel Sunday in My Suicide and remember this name. studioexpresso attended a screening at The Sherry Lansing Theater for My Suicide earlier in March and met the leading actor with cast and crew.
About The film: Yellow Submarine meets Pulp Fiction with teens acting brilliantly in the leading rolls may be one way of describing it. The dark comedy follows Archie (Gabriel Sunday), an unpopular junior in high school who announces in his video production class he will commit suicide on camera for his final class project. After a mandatory 72-hour mental evaluation, Archie returns to school to learn he's become popular. He's approached by Sierra (Brooke Nevin), the foxy school president and editor of the school newspaper who wants to do a story on him, but Archie soon learns Sierra also has an interest in suicide. Sunday's path to the picture was an unlikely one that started nearly 500 miles from Hollywood in Petaluma, Calif., where the 20year-old comic was discovered by the picture's co-writer, Eric Adams, during a comedy show. Exec producer, Larry Janss calls Sunday the "next Robin Williams," and it was the newcomer's comedic presence that inspired both Miller and Adams to finish the screenplay with Sunday in mind as the lead. The film is fully financed by few folks who qualify as the actors' grandparents. They signed up because they believe in the film's message. Other non-profits like The Boys and Girls Club, School of the Pacific Islands Foundation and Nick Traina Foundation have come onboard to help finance the film (all profits will go back into the organizations), and stars Mariel Hemingway, Nora Dunn, Tony Hale ("Arrested Development") Joe Mantegna, Harry Shearer and David Carradine. "Our production has been smiled upon by the casting gods, as we can boast a stellar cast, especially for the little indy we are," says Janss The writing is brilliant, the editing is edgy (what you would expect from an indie film). It takes a little too long to develop the main characters who first appear somewhat shallow living in an affluent white bread neighborhood and school. But, the turning point of the film eventually comes once you can sit through the main character's monologue of how he perceives life including every snazzy animation and special effect in the book. "Kill what you don't like," says the wise man, Vargas played by David Caradine (a poet the two main characters have become to admire). "The movie really came out of the hearts and minds of these youths," says Miller speaking of the kids who make up his non-profit organization Regenerate, which encourages youth to address social issues through media-making. Co-founding the youth group in 2002, Regenerate shorts have gained notoriety at numerous festivals, including Sundance. The suicidal character begins to awake when he engages in life and what he calls "the numbness" goes away. Powerful message. What's next? "Coloring and music," says the executive producer, Larry Janss who sports a cameo roll in the film as school janitor. "That's good acting, since I don't know how to take out my own garbage at home," Larry adds with a chuckle. Janss is quick to point out that although suicide remains a taboo subject in today's culture, everyone he's talked to about the film has known someone who's been affected by suicide. Folks at www.interscope.com are on board to distribute the music. Familiar names in music, Mark Mothersbaugh of Devo will pen the score with Kathy Nelson supervising. Produced by David Miller, Eric J. Adams and Todd Traina, the film was shot on DV by Lisa Wiegand and edited by Tony Randel. Executive producers are Larry Janss and Steven Jay Rubin. VisitMy Suicide for updates. Let's hope the film, likely be rated R, is embraced by cross section of audiences not just teens. The film could easily become The Breakfast club for generation Y. It could open doors not only to a creative young group of film makers but it could offer answers to teens who desperately need attention at whatever cost. So, if you're a teacher, parent, a teen, or friend of a teen, go see the film - it deserves your attention.

COME TOGETHER!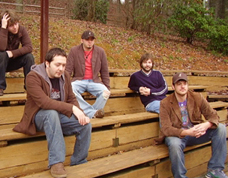 Band/location: Old School Abbey, Beckley, West Virginia.
Sound: "the way rock should—unpolished and bustling with energy…"
Who Meets Who: Ben Harper meets Dave Matthews and a whole host of acoustic solo rockers
Major Milestone: Selling over 3,500 copies of independently release album and a partnership with iTunes
Hear Us At: www.myspace.com/oldschoolabbey or EPK at (www.sonicbids.com/oldschoolabbey
Live Gigs
Farewell
Ola Brunkert


Police investigating the death of Ola Brunkert, 61, believe he may have fallen through a glass door in his kitchen wounding his neck on a shard of glass. Mr Brunkert, who was originally from Stockholm, was a session musician with pop sensation Abba in the 1970s and early 1980s. He retired to Majorca 20 years ago. He first played with Abba on the group's first single, People Need Love, and went on to tour with them in 1977, 1979 and 1980. According to Abba's official website, Brunkert and bass player Rutger Gunnarsson were the only musicians to appear on all the group's albums. Despite breaking up more than 25 years ago, the group best known for hits such as Waterloo and Take A Chance On Me, still sells between two and three million albums a year.
Ian Dury



If you like Blur, Art Brut, and/or Pulp, then please raise a glass for Ian Dury today, as it's the eighth anniversary of his death in 2000. Dury would have been 66 today, probably continuing to cement his iconic status among British punks. The man even scored a No. 1 hit in the U.K. with "Hit Me with Your Rhythm Stick." While early labelmate Elvis Costello soared to more global fame, it was the cheeky Dury whose charm endures. Just a year after his death, an all-star cast -- and by "stars," we mean the likes of Paul McCartney, Robbie Williams, Sinead O'Connor, and Billy Bragg -- recorded the tribute album, Brand New Boots & Panties, which featured reworked versions of Dury classics, many recorded with backing support from Ian's band, the Blockheads (who are still touring to this day). DFA signee Hercules & Love Affair's "HercHouse Mix" of former Ian Drury accomplice Chaz Jankel's "Get Myself Together" sits right on that cusp, between New York disco and Chicago house, at a time when dance music listeners' ears may be ready for another shift.
Listen to long-time keyboardist' Chaz Jankel powerpop remixes at MySpace.
Watch Chaz with Dury on YouTube Views: 34,361 Hit Me!

Hello The Solomon Twins!


Congrats Mathew and mom on your recent production!
"I like to see two stars on stage, I like to have Mick and Keith, John and Paul, Axl and Slash. A lot of my favorite rock bands have two stars in them-it's great to have at least two focal points. I like fresh chord progressions-I love it when I get surprised by a change, and I love innovative rhythm tracks. I look for a songwriter who writes melodies that you can remember-that combined with the lyrics become hooks"
--Brian Malouf, VP A&R Disney
"Everybody was all gritty and dirty, and it just didn't feel good anymore. In my personal opinion, that clean-cut-dapper thing that used to be in R&B isn't there anymore, and I'm going to try and bring it back."
--Ne-Yo (AD interview)


You are subscribed as %Email% Please click here -- http://www.studioexpresso.com/MailListForm.asp to unsubscribe or subscribe from any future mailings. We respect all requests. Thank you.