Soundelux & Mercury Present
AES Special Event at Hyde St, with Al, Joe, Mark and Barry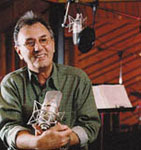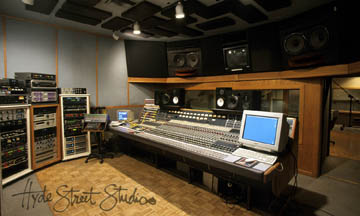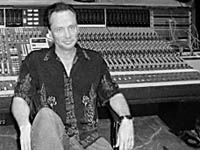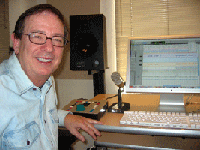 Soundelux Mercury will host a two night 'Special Event,' during the 121st AES Convention
Friday, October 6th and Saturday October 7th
Hyde Street Studios
245 Hyde St., San Francisco
6:00p.m. To 10:00pm .
Starting at 7:00p.m. each night there will be several simultaneous seminars taking place in the multi-room facility. On Friday, October 6th, at 7:00p.m. Grammy-Nominated producer/engineer Mark Needham (The Killers, Chris Isaak, Fleetwood Mac is scheduled to present a "Vocal Overdub and Mix Session" in Hyde Street's, Neve-equipped Studio A.
While in Studio D, on the 2nd floor, Matt Kelly (Tupac, Digital Underground) is on tap to engineer a "Hip-Hop Mix Session."
On Saturday, October 7th at 7:00p.m. Grammy award-winning engineers, Al Schmitt and Joe Chicarelli are scheduled reveal their secrets in the "Vocal Overdub and Mix Session" in Studio A. Vocals for both Studio A sessions are provided by Chris Karn of Deccatree. On the same night in Studio D, engineer/mixer Barry Rudolph (The Corrs, Lynyrd Skynyrd, Hall & Oates) will present an in-depth "Recording Drums Seminar." All sessions feature Soundelux full line of tube and FET professional studio microphones as well as Mercury's vintage-inspired line of studio microphone amplifiers, program equalizers and limiting amplifiers.
And if that's not enough, there will be a buffet served from 6:00p.m. To 7:00p.m. Each night with drinks and snacks available throughout the entire evening. And, possibly more important than the food and drink, $10,000.00 worth of Soundelux and Mercury gear will be raffled during the two-night event.
This particular weekend also marks Hyde Street's 25th Anniversary under present owner, Michael Ward, who has worked with such artists such as Green Day, Tupac Shakur, Chris Isaak, Willie Nelson, Cake and George Clinton in his multi-room facility. However, the building's recording history dates back to late 1960's with famed artists such as Santana, Credence Clearwater Revival, The Grateful Dead and Jefferson Airplane under the auspices of previous owner, Wally Heider, a true pioneer in the recording industry..
This is an AES two-nighter you won't want to miss! For more information, please stop by the Soundelux Booth #1319 at AES.
Soundelux Microphones are distributed by TransAudio Group, founded by industry veteran Brad Lunde at LVPA or Phone (702) 307-2700

Congrats to LVPA and Trans Audio Group for all four 2006 Tec Award Nominations for The A Designs Pacifica, ATC SCM110ASL, Heil PR20 and Soundelux E251C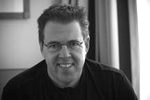 Las Vegas Pro Audio is the direct sales division of TransAudio Group. The goal of LasVegasProAudio.com is to provide a personal long-term relationship with top engineers delivering insightful and accurate advice, unique equipment and long term support.TransAudio has quickly become the premier US importer/distributor for high-end audio. visit the web sites at: www.lasvegasproaudio.com
TransAudio Group's product lines include A-Designs (USA) AEA ribbon microphones (USA), ADT Toolkit, AEA, ATC Loudspeakers (UK), Brauner microphones(Germany), Drawmer (UK), Geoffrey Daking & Co. (USA), Enhanced Audio (Ireland), George Massenburg Labs (GML) (USA), Heil Sound (USA); Mercury Audio (USA) Mission Audio (UK) Phoenix Audio (UK), PAULY Superscreens(Germany), SABRA SOM(Brazil), Soundelux (USA), SoundField Microphones (UK), Z-Systems (USA) and Weiss Engineering (Switzerland) and Z Systems (USA).


The Chop Shop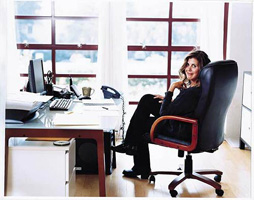 Music has been used in cinema and television since the medium of moving pictures began, and its combined effects on the viewer's reaction to a scene is a technique that folks like O.C. music supervisor Alexandra Patsavas have spent their lives learning. Alexandra grew up playing clarinet and piano and says she was always, "a big fan of music." During college, Alexandra worked for the concert board at the University of Illinois, putting together shows and promoting bands. Eventually starting her own business as a promoter, Alexandra moved to Los Angeles and says she worked "literally in the mail room," at a company called Triad.
"I bought a lot of acts from an agent at Triad named Marc Geiger," Patsavas recalled, "and I got to know the agents and the bands." Geiger, a key organizer of the original Lollapalooza tours, eventually offered her a job in the mailroom at Triad's offices in L.A. "I had no idea that working in the mailroom would mean I'd be driving all over this strange city delivering packages," she said, laughing.
After her next gig with the music rights organization BMI, where she began to learn how songs are licensed to television and film, she got the chance to work for legendary B-movie director Roger Corman: The first soundtrack she compiled was for the 1995 classic, "Caged Heat 3000," and it included the Melvins and Fu Manchu. Here she supervised over 50 B-movie classics ("Piranha 2," "Bucket of Blood," etc.) in a three-year span.

For the past decade , Alexandra has worked at her own company The Chop Shop, a collective think tank of music junkies who work closely with directors, producers and writers to find sounds that define shows and their dramatic moments. She has worked on Carnivale, Without a Trace, Roswell, Boston Public and, of course, The O.C. Basically, Alexandra has one of the best jobs in the film, television or music business. She (along with show creator Josh Schwartz) gets to decide which Death Cab for Cutie or Beck song should be played when someone gets his or her heart broken on the show.
After her stint at Concorde, Alexandra started her own company, Chop Shop Music Supervision, where she music supervised the TV shows "Roswell," "Carnivale," "Boston Public," and "Fastlane," and the films "Happy, Texas," "Wasted," and "Dancing at the Blue Iguana."

What sparked her initial inspiration for the blending of mediums were the films made by Chicago native John Hughes, whose contributions to the catalog of teen movies like Sixteen Candles and Say Anything influenced music and the pop culture (and more recently, films like Zach Braff's Garden State or Kevin Smith's Clerks). Later in life, Alexandra realized she could work in the music industry even if she wasn't actively playing music in a band or writing songs. She found her muse in combining music with visual moments in cinema. As a result, she continues to establish up-and-coming bands in the minds of viewers who otherwise might not have ever known of Sufjan Stevens or Icelandic band Flunk.
Alexandra and her staff at the Chop Shop – talented music coordinators Angela Correa and Kate McCombs – are currently working on the TV shows "Grey's Anatomy," "The OC," "Shark," "Without A Trace," "Rescue Me," "Supernatural," and "Numb3rs," and the films "John Tucker Must Die" (directed by Betty Thomas) and "The Invisible" (directed by David Goyer).
Alexandra produced the soundtracks for "Grey's Anatomy," "The OC," and "Roswell." The critically acclaimed "Music from the OC" soundtrack series (Mixes 1, 2, 3, 4 and 5) have sold over a million copies worldwide.
In the past year Alexandra has also been a judge for the New Pantheon awards, a guest commentator for National Public Radio's "All Things Considered," and a panelist for the MIDEM Festival in Cannes, France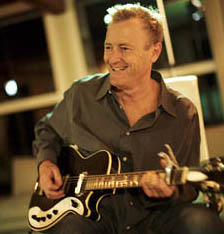 Don't let the name fool you. Dustpan - aka Zack Smith - is nowhere near the bottom of the bin when it comes to writing, engineering and producing some of the most memorable pop and commercial music of the last two decades. From his status today as audio innovator for Apple, Nike, Coke, and the Museum of Modern Art-enshrined "Cotton: The Fabric of Our Lives" theme, to his origins as a founder of 1980's icon Scandal, Smith has always known how to make a connection with music.
Long driven by an almost insatiable gear lust, Smith may have finally found the ideal analog complement to his digital audio workstation with an array of Geoff Daking's Mic Pre IVs, Mic Pre/EQs and FET II Compressors. "I believe in the repeatability and convenience of digital audio, but I also think that a hybrid of analog and digital is where it's at," says Smith. "If I could have only one analog signal path to go along with my DAW, I would definitely go with two channels of Daking Mic Pre/EQ and two FET II Compressors. That pairing offers so much flexibility: a great vocal path, a great stereo path for piano, drums, and an amazing stereo buss compressor/EQ for mixing!"
Smith, who feeds off the pressures of the commercial audio production environment to create new and interesting sounds, has installed an impressive 16 channels of Daking mic pres and four channels of stereo-linked FET II Compressors, forming the cornerstone of a console approach to recording at Dustpan. "One of my mentors, mixer/engineer Bill Wittman (Cyndi Lauper "Girls Just Want To Have Fun," Joan Osbourne "What If God Was One Of Us," Scandal "The Warrior") advised me that instead of the amalgam of boutique pres I was using, I might get better results employing just one type of preamp for everything," recalls Smith. "One of the preamps Bill suggested was the Daking.
"Having an array of the Mic Pre IVs and Mic Pre/EQs has been an eye-opener to me. They've changed the way I work and how things sound coming out of the studio. The preamps have a ton of gain and the sound has just the right blend of character and clarity. The word that comes to mind is 'musical.'
Daking's stuff feels intuitive and has personality, but not to the extent that it brands everything you record with it. You're really not limited in what you can do with these preamps as your front end."
In addition to using his four channels of Daking FET II Compressors on the main stereo buss or as returns from his DAW on drum busses or other stereo pairs for mixing, Smith finds them very useful on vocal recording sessions.
"The FET II is a compressor that really works and really holds up," Smith says. "One of my favorite techniques on the vocal path is to start with a Daking Mic Pre followed by a pair of FET II Compressors. I'll set up the first compressor at 10:1 with a really fast attack and release, and then chain it to a second FET II compressor set at 2:1 with a much slower attack and release. The sound that signal path produces is great for producing vocals and other things with a lot of big transients. The first stage controls the spikes and the second gives you the sweet sound of the compressor, without the limiting."
With its all-discrete transistor circuitry, class "A" amplifiers, and seven release time constants that recall some of the audio world's most beloved compressors, the Daking FET II has proven ideal for any application Smith can think of. "I don't find the limitations of some of my other gear with Geoff's compressors," comments Smith. "They seem really musical, and offer a lot more flexibility than a lot of other boutique stuff I have. I've tried a lot of other compressors, and in terms of sheer stereo bus compression, there's nothing like Daking."
With some of the most addictive new music for media emerging from Dustpan, a piece of Zack Smith's own inspiration comes directly from the Daking tools that he chooses to use. "I'm motivated by the gear - I actually look at a Daking mic pre or compressor the way I look at a guitar," he says. "They're a part of the palette. Whenever I put them in the signal path, they make a huge musical contribution."
Daking is distributed by TransAudio Group, founded by industry veteran Brad Lunde at LVPA or Phone (702) 307-2700
TransAudio Group Ships "Signature Series" Drawmer's S3s
stereo three-band optical ten-tube compressors

MSRP: $6,995

For pro mixers, this unit incorporates the latest in Ivor Drawmer's designs and it is intended to create a no-compromise circuit using high-grade components to bring the warmth of vintage quality mastering to your mix. The S3 forms the basis of a new "Signature Series" and offers previously unattainable control and tonality over each of the three bands, and gain control at each stage offers precise spectral balancing for intricate adjustments.
The signal path consists of high performance input/out transformers, passive components and ten tubes (eight ECC83 and two 12BH7) configured as a fully balanced Class A design. Because the LDRs (Light Dependent Resistors) in the opto-compressors are temperature sensitive, the S3 houses an 'electronic oven' which provides and sustains the optimum LDR operating temperature, thereby maintaining calibration accuracy and improving performance. A front panel LED indicates temperature status.
Large-scale VU meters can be switched to "Peak" mode for both gain and stereo balance to compensate for source material with a left/right imbalance or disproportionate processing.
"Ten Tubes! Who in the world would ever design a compressor with ten tubes! Well, Ivor Drawmer did. And he may well be one of the last of the great pro audio designers who has a vision for a superior mastering compressor and then actually develops and manufactures product to fulfill his dream. The S3 is not for everyone. It's for the purists who consistently want to create music with the depth and scope only analog can provide. It's expensive and it should be," says Brad Lunde, president TransAudio Group.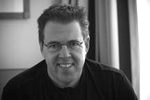 Las Vegas Pro Audio is the direct sales division of TransAudio Group. LasVegasProAudio.com offers a select group of imported lines, including ATC loudspeakers, Daking pro audio gear, and Brauner and SoundField microphones. LVPA is dedicated to providing their customers with a long-term partnership that delivers, not only direct pricing but timely, accurate product information and unparalleled personal customer service.. Visit the web sites at: www.lasvegasproaudio.com
Founded by industry veteran Brad Lunde, TransAudio Group has quickly become the premier US importer/distributor and/or US sales and marketing representative for high-end audio. Success hinges on TransAudio providing dealers and end users with a higher standard of product expertise and support far beyond the norm. TransAudio Group's product lines include A-Designs (USA) AEA ribbon microphones (USA), ADT Toolkit, AEA, ATC Loudspeakers (UK), Brauner microphones(Germany), Drawmer (UK), Geoffrey Daking & Co. (USA), Enhanced Audio (Ireland), George Massenburg Labs (GML) (USA), Heil Sound (USA); Mercury Audio (USA) Mission Audio (UK) Phoenix Audio (UK), PAULY Superscreens(Germany), SABRA SOM(Brazil), Soundelux (USA), SoundField Microphones (UK), Z-Systems (USA) and Weiss Engineering (Switzerland) and Z Systems (USA)




Hollywood Cat
write HC for news from your music and audio world...this month:
Capitol Signings
Interpol, Lily Allen, Decemberists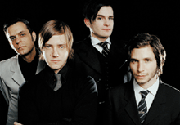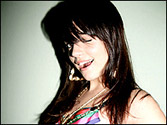 l-r: Interpol, Lily Allen, Decemberists
Capitol's Andy Slater has signed Indie NYC act Interpol who is now being managed by Dave Holmes (Coldplay). The news follows quickly on the heels of Capitol's signing of U.K. phenom Lily Allen, who scored a No. 1 single earlier this month with "Smile." The label also snapped up indie rock titan the Decemberists, whose label debut, "The Crane Wife," will arrive Oct. 3.
Interpol will hit the studio in the fall to begin recording its third album, which is tentatively due in mid-2007. The band was wooed by several labels for the past two years. Of course, they did just fine on their own. Take a look at their videos Goes to show you that creativity doesn't require mega bucks. We specially liked the editing technique used in Slow Hands. Plus this is an artist package that comes with an audience and even their own merchandising. We found Interpol hand signed autograph Spin Magazine listed on eBay for $44.99. Add to this, good songs, looks, PR, touring, and even a dash of mystery (the name and their choice of songs) and you're on the way to the top of the charts? Well, almost...with a bit'O luck. Good luck, Interpol! Good man, Andy can see the potential.
Regarding their album three. "We've been at it for six months - in case you heard we were on hiatus...Having yet to record, we can only say that release will come sometime next year. We can't offer much of a preview at present, but I can tell you we've got one gem in the works entitled "The Heinrich Maneuver."
Interpol found immediate success with indie Matador Records thanks to its 2002 debut, "Turn on the Bright Lights," which has sold 438,000 copies in the United States, according to Nielsen SoundScan. Its 2004 follow-up, "Antics," has shifted 435,000 units, and debuted at a career-best No. 16 on The Billboard 200. "Popular music in all its forms will continue to evolve, and the needle on top of the Capitol Records building will continue to draw in the signal of artists whose work will make the experiences of our lives and the complexities of our times more comprehensible to us,"
says Andrew Slater, Capitol Records, President and CEO
Pony Inks with Matador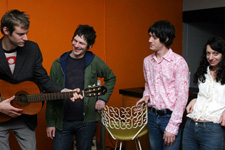 photo by Scott Mellgren

Ponys' uncanny meditation on the great guitar bands of New York, Boston, Los Angeles and Manchester circa 1976-1983 ultimately come through with a voice all their own. Toiling since the year 2000, the band's two album highly acclaimed albums for the terrific In The Red label, 2004's Jim Diamond-helmed 'Laced With Romance' and 2005's Steve Albini-assisted 'Celebration Castle' have been stereo fixtures for smart, savvy rock fans across the globe. The new material, the most ambitious work to date, and one they'll begin work on very soon....with subsequent worldwide release on Matador in 2007.


Who's Investing In Times & Forbes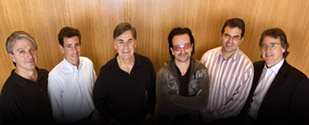 l-r: Elevation partners: Fred Anderson, Bret Pearlman, John Riccitiello, Bono, Marc Bodnick, Roger McNamee

U2's Bono, may have mastered the political game and persuaded the world's leaders to take on global poverty, but he's not done yet. He is now the managing director and cofounder of Elevation Partners, a $1.9 billion media and entertainment buyout firm. Most recently the private equity group bought major shares in Forbes Magazine and became the first outsider to invest in its business media properties. Bono set up Elevation Partners, named after a U2 song, last year with five former senior figures from the world of business, including Fred Anderson, the former chief financial officer of Apple Computers. Elevation portfolio includes BioWare/Pandemic Studios, a creative and management alliance between BioWare Corp. and Pandemic Studios, LLC, two leading independent video game developers. In 2005, Elevation announced it would invest over $300 million in the companies, creating one of the world's best-funded and largest independent game development houses.In May Leslie E. Bider, the former Chairman and CEO of Warner/Chappell Music, Inc has joined the firm as an Executive-in-Residence. Mr Bono, how about the Times? We hear that's on the market too!

More competition here...three billionaires, including Hollywood mogul David Geffen, have expressed interest in buying the Los Angeles Times, but have been rebuffed for the time being by its owner, Tribune Co., the paper reported.
Geffen, property developer Eli Broad and supermarket investor Ron Burkle each wrote to the board of directors of the Chicago-based firm, which is under pressure from shareholders to boost its flagging share price, the paper said in its Saturday edition.
Tribune's stock price is languishing at less than half its 1999 high of $60.88. The paper said some investors believe the company's parts are worth more than its current market capitalization of almost $9 billion. Tribune's other assets the Chicago Tribune newspaper, the Chicago Cubs baseball team and two-dozen television stations.
Tribune bought the Los Angeles Times' parent company, Times Mirror Co., in 2000. Under the deal, trusts held by descendants of the paper's founding Chandler family became Tribune's biggest individual shareholder, with about 15 percent of its stock. But the Chandlers' representatives have attacked Tribune management's plan to repurchase 25 percent of Tribune's stock. They say the company should instead spin off its TV stations or put itself up for auction.
The Bomb Shelter Studios, Musical Guest headquarters for Henry Rollins Show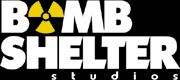 July 1st on IFC, "The Henry Rollins Show" welcomed very special guest Billy Bob Thornton who discussed the release of his new album "HOBO." Billy Bob also performed an amazing rendition of the title track on the episode and another song, "Game of Shadows," exclusively for IFC where Legendary songwriter Daniel Johnston, recently featured in the documentary, "The Devil and Daniel Johnston," joined for an exclusive musical performance of his new song, "Mask."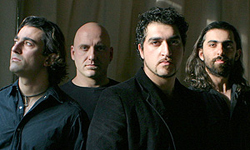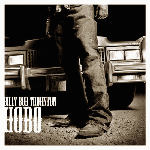 l-r: SMR; Billy Bob Thornton
Slow Motion Reign celebrated their CD release concert and video launch party in July and now they're asking their fans to help them be "Who's Next" by voting for SMR at YAHOO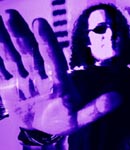 According to Jeff Leisawitz (above), Motorola got some custom music composed by electron love theory for their cellphone called KRZR. the site went live to 92 countries around the world in early august. The music is an ambient loop that features integrated sound effects triggered by the user's mouse movements. that's about it.
Island Def Jam has laid off several employees including sales people and A&R's. The label will also continue to slash underperforming acts from their roster.

iFanz.com have released a unique online MP3 player which allows musicians to globally stream their music AND protect their copyrights and download options. iPlayer also makes the code available to Fanz as a "musical banner ad" to display on fan sites and MySpace/FaceBook pages. In addition, the iPlayer allows its owner to track hits, plays and downloads on a global map utilizing an API with Google. Ruth McCartney, CEO of iFanz.com recalls, "growing up in Liverpool and witnessing my step-brother and his partner John Lennon lamenting "the suits" in the music business has given me a very protective view of the whole ownership, mechanicals and publishing situation. iFanz co-founder Martin Nethercutt, also a musician, worked with the software development team in Omaha to create the iPlayer® so that "independent content creators would have a rights friendly alternative player, a better quality audio stream, the option to link to a purchase site like iTunes® or CD Baby®, a viral marketing tool, and most importantly, have the trackability tools like Soundscan®, Arbitron® and Nielsen that the music industry has had for years."


Red Hot Chili Peppers surprised everyone but their fans by debuting at number one on the Billboard Top 200 for the first time ever with their latest album, "Stadium Arcadium." It no doubt also came as no surprise to the man who mixed half of the double album, Andrew Scheps (Johnny Cash, Alien Ant Farm, Pedestrian and Audioslave), who used an arsenal of API modules to bring out the best in the analog tape recordings.Scheps used API's classic 2520 op amp, in the 525 Compressor, 550A Discrete 3 Band EQ and 560 Graphic EQ modules all of the tracks that he mixed.
According to Reuters EMI is seeking private equity backing to mount a bid for Bertelsmann's music publishing holdings. This would allow EMI to retain the resources to bid separately for Warner Music.


NASCAR's Dale Scores At Star City Recording



The score for the upcoming documentary "Dale," about the life of legendary NASCAR driver Dale Earnhardt, was recently completed at StarCity Recording Company, a world-class recording studio in Bethlehem, PA. The film was written by NASCAR Images and is set to air next year on CMT. The score was performed by a 22-person orchestra, led by composers David Wolfert and John Loeffler. It was then mixed in 5.1 surround sound in StarCity's Studio A using the Solid State Logic XL 9000 K Series console. Scott Perry, chief mixing engineer with NASCAR Images, worked closely with Zak Rizvi, head engineer at StarCity, and found the studio musically inspirational and sonically capable. "StarCity is one of only a handful of facilities that can accommodate a full orchestra and the acoustics of its Live Room are pristine. Additionally, the studio had everything ready for us, ensured that we felt right at home and demonstrated a professional courtesy I have yet to see matched in this business," says Perry. During recording, Perry used a "Decca tree" - an apparatus developed by Decca engineers that mounts three large-diaphragm condenser microphones, in this instance tube, on a single device that is placed high above the orchestra - to capture the orchestra's performance as it appears acoustically in the room. Since the production was to be delivered as a 5.1 digital mix, an additional array of microphones were used to achieve the surround perspective of the orchestra. The score was performed once through, and then Perry and Rizvi double-tracked it on a separate set of tracks to effectively simulate a 40-plus piece orchestra.


Live in The House (Hit Factory) That Rock Built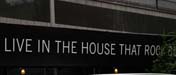 This week Hit Factory on 54th Street has a scaffolding outside with advertising: "Hit Factory Condos: Live in The House That Rock Built." Once home to seven world-class recording studios and five mastering suites will now house 27 units, from one-bedroom apartments to penthouse duplexes with private terraces. Prices range from $1.1 million to over $4 million...early 2007 opening. The Hit Factory closed in early 2005.
Intel To Sponsor 22ND Annual TEC Awards In San Francisco
The company has recently brought on board recording industry veteran and surround sound pioneer Rory Kaplan to provide guidance in bringing Intel's new technologies to the music and film industries. "Intel absolutely sees multi-track recording and high-definition audio as an expanding market with an insatiable appetite for computing power," said Diane Bryant, general manager of Server Platforms Group.

"Microprocessors are the lifeblood of our industry, and gaining the support of the world's leader in this field is an acknowledgment of the audio industry's importance to the growth of entertainment technology," says Hillel Resner, president of the Mix Foundation for Excellence in Audio.
The TEC Awards recognizes excellence in 23 categories of technical and creative achievement. Winners are selected by the subscribers of Mix magazine. Awards are presented at a black-tie ceremony attended by 700 producers, engineers, audio manufacturers and recording artists.
Funds derived from the TEC Awards are donated to organizations working for the prevention of noise-induced hearing loss in the music environment, and to scholarships for students of audio and other media communications arts. For more information, visit www.mixfoundation.org, or contact executive director Karen Dunn at (925) 939-6149, karen@tecawards.org.
Avatar Sounds From The Big Apple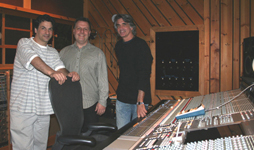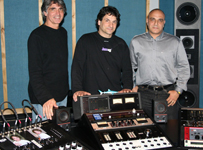 l-r: John Patitucci, Tino Passante (Avatar Studios GM), Joe Barbaria (engineer) in Studio B where the album was mixed; Joe Barbaria (engineer), John Patitucci, Fred Kevorkian (mastering engineer) in Fred's mastering room

Avatar was busy this month but made time for Vibe Magazine Front Cover photo shoot featuring Christina Aguilera. John Patitucci's new album, LINE BY LINE, will be released on October 3 by Concord Records. The album features Adam Rogers on guitar, Brian Blade on drums and Chris Potter on tenor saxophone. The CD also features some pieces with string quartet (Richard Rood, Liz Dutton on violins, Larry Dutton on viola and Sachi Patitucci on cello), and one with 6-string electric bass and string quintet (with Jeremy McCoy on double bass). The CD features acoustic and 6-string electric basses in a variety of musical settings. The album was engineered by Joe Barbaria and mastered by Fred Kevorkian. Other Studio A/Neve sessions included: Harry Connick, Jr. recorded with producer Tracey Freeman, engineer Vince Caro; Clay Aiken string session with engineer Tom Durack, producer Adam Anders; Roberta Flack with producer Jerry Barnes. STUDIO B- (SSL9000J) hosted David Bendeth mixes for Pillar; Kevin Killen mixes for Amos Lee (Barrie Maguire produced); Neil Dorfsman engineered a Metal Messiah session produced by Billy Stein in STUDIO C- (NEVE-VRP72)
Session-Proven Signal Benders
From engineering genius Roger Nichols to workstation Users





Nichols photo by: Deborah Gray Mitchell
Pro User Price: $249-299
With names like DYNAM-IZER, FREQUAL-IZER and UNIQUEL-IZER (trademarks of Roger Nichols Digital) you'd think you're buying the latest computer games! Instead these products may help keep you in the ProAudio game! Nichols needs no introduction, having worked with the crème de la crème of the world's most successful artists - and picking up seven Grammy(R) Awards in the process, he confides: "I want plug-ins that will bring sparkle and focus to my project, and now I can make them available to everyone else."

Nichols built his first audio software application in 1978: a drum replacement plug-in named Wendel that debuted on Steely Dan's "Gaucho" album. The second version was christened in 1981 on Donald Fagen's "Nightfly" album. "And Wendel is the only machine ever nominated for a Grammy," Nichols concludes.

After this initial offering of five DAW plug-ins Roger Nichols Digital will be innovating other tantalizing plug-ins for the world's most popular digital audio workstations; RND is an accredited Digidesign Plug-in and Apple Developer. In-development: versions of all plug-ins for Digidesign Pro Tools® TDM systems and also Apple Intel Duo Core Macs. For more info contact: 727.230-1603 | www.rogernicholsdigital.com


Wearing Strings & Serving Saprkling Santana


Now you can sip a glass of Santana at your next party and show off your music! That's right, Carlos and Les Paul are the latest artists to have their previously played guitar strings made into bracelets. Santana and Paul join Buddy Guy, Bob Weir, Phil Lesh, Warren Haynes, Ziggy Marley, Goo Goo Dolls, Adam Levine and more to lend their name and strings to raise money for charities of their choice with the Wear Your Music campaign. The guitar string bracelets, which are custom made to fit, are available at Relix.com/WearYourMusic.

Last year Santana entered into a joint venture with Mumm Napa in California to produce Santana DVX 1999, a 50:50 blend of Pinot Noir and Chardonnay. A bottle of Santana is around $55. "I've long enjoyed fine sparkling wine, and this was a chance to create a wine of great personal expression," says Santana. The wine explodes on the palate with flavors of white peach and pear all completing with a smooth and creamy finish dominated by biscuit and CARAMEL. Cheers!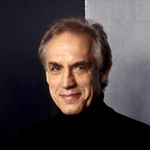 Studio Live is live concert series and brain-child of Grammy® Award-winning producer and Maple Jam President, Greg Ladanyi. Every show will be recorded live by Ladanyi from the Varsity Theater in Baton Rouge, Louisiana, using SPECTRAL's dual core PC computer, Nuendo, PreSonus DigiMax96k microphone preamplifiers, Shure Microphones, Groove Tubes GT40 tube Microphones and The Brick tube preamps. A compilation CD of the bands who participate throughout the year will be available at the end of the series will be distributed in the US by, ICON &Trans World Entertainment, with proceeds going to MusiCares helping thousands of musician across the country in need. "We, of course, would be thrilled to find the next great legend through the series."
Sponsors include: KNXX 104.9 "The X" PreSonus Audio, Shure Microphones, Groove Tubes, Guitar Center, Mercedes Benz of Baton Rouge, Tsunami Sushi, Wherehouse Music and FYE.COM.
Here's a preview of the bands on Tuesday August 29, 2006

Chris LeBlanc, is moving into the ranks of the southern-rock elite with a solid following at Universities and venues across the Southern US He has sold over 14,000 copies to date of his first two CD's ALL ON HIS OWN!! Chris' lyrics reflect his genuine "southern-boy" personality and passion for "REAL" rock-n-roll. .The Way High Men, If you stuck around the Caffe Cottage long enough, you might think the only bands coming out of Baton Rouge were of the artsy electric-indie rock ilk. The Way High Men -- also out of the capital -- buck this notion with their pawnshop pistol-packing, Southern-fried rock. With influences ranging from The Melvins and Motörhead to Hank III and Elvis and Chuck Berry, TWHM possess a raw rock feel with a fell-on-hard-times, bound-for-the-trailer-park mindset -- a less screeching Nashville Pussy or a store-bought Santeria, minus the poetic death trip lyrics. Sweet Root, With one boot planted firmly in the hallowed grounds of Americana and the other digging in strong to the new Texas music scene, Sweet Root straddles both genres for a perfect blend of country-fused rock that's caught the attention of fans and critics alike. Influenced by legends such as John Mellencamp, Alabama, Tom Petty and the great Johnny Cash, in just a short time this Louisiana-based group has cultivated a devoted following from Georgia through East Texas. Moses Mayfield is the brainchild of lead singer Matthew Mayfield. Formed in 2002, Mayfield wanted an outlet for his music and found it with a few friends from college. The band quickly became a Birmingham area favorite, selling out WorkPlay Theatre, as well as 4th and 23rd in nearby Tuscaloosa. In the fall of 2004, the band enlisted the help of Hunter Films to produce a full concert live DVD filmed at WorkPlay Theatre intended for regional and then nationwide distribution. That DVD brought them to Epic Records. Moses Mayfield played to over 2,000 people in Birmingham when at Sloss Furnace with The Fray and The Damnwells.The band has a slot at this summer's Lollapalooza. The band has just wrapped up production on their debut album and is subsequently going on tour this summer.
Homes For Sale with Studio Space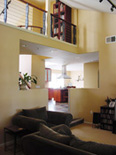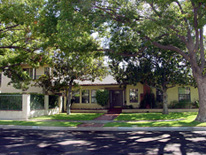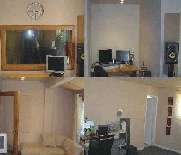 130 N. Ontario Rd Burbank. $889,000
Designer home with character and modern detail. 3 BR & 3BA, plus a studio area with own bathroom and kitchen. Studio is 500 sq. is ready to outfit and currently used as guest suite. Parking for 6 – 8 cars.
13454 Ostego St, Sherman Oaks. $765,000
Newly remodeled 3 bed & 2 bath home in Sherman Oaks plus outfitted Recording Studio. Studio ix 400 sq. ft. Corner property with easy access to Ventura and 101.
"There are currently many homes with studios on the market...mostly in the high end homes in the millions, but also some smaller ones in the valley. There's something for everyone. You could have one with a recording studio, and one with room for a recording studio for those who want to DIY," says Christine Lloyd-Maddocks at Paramount Properties. For more info contact her: Cell: 818 437 0369 www.christinelloyd.com and mention studioexpresso

Farewell Jeffrey Poe
12/23/56 - 8/5/06

Time is too slow for those who wait,
too swift for those who fear,
too long for those who grieve,
too short for those who rejoice,
but for those who love, time is eternity.

From a poem "For Katrina's Sun Dial" by Henry van Dyke
Jeffrey Clark POE (Carlos Santana, Madonna and Guns 'n' Roses), the Grammy Award-winning engineer we knew and worked with passed away from a stroke on August 5, 2006 at the age of 49. He is survived by Karna Hanson, daughters Kestrel Hanson and Mally Hanson Mancilla, grandson Rylan Mancilla, his mother Gloria POE Short, his sister Lisa POE Elliott and his brother Gregory POE

"It is a drag as Jeff was a really cool guy. Talented, and fun to spend time with. He is already missed by us all," says producer Matt Wallace. "He was one of the finest talents we had the pleasure of working with. We have never put out a record without him. He was much more than our artistic partner. Elan called him her 'muse'. He was and forever will be a member of our family," says Jan Carlo DeFan. POE was nicknamed 'The Pirate' by the DeFan family. "He was one of the greatest guys I knew," says Poncho Tomaselli, a musician friend. "Jeff loved his work. We feel shock and grief as friends of a special man who left us too soon. He's probably setting up studio up there somewhere and gathering few talented artists around him right now," says Claris Sayadian-Dodge.

Jeff Fogerty, Aurin Lahiri, Carolyn and Susan Lynch, Eric Friske and KC and Amie Porter are among friends who have contacted us and would like to send their heartfelt sympathy to Karna and the entire POE Family. He lives in our hearts and in the music he left behind.



"When the power of love becomes stronger than the love of power, we will have peace."
-- Jimi Hendrix