Bobby Brooks
producer l engineer l mixer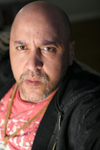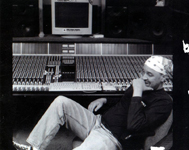 History: Bobby's signature R&B sound grabbed the attention of the music industry in the 80s when for a period of 36 weeks albums recorded or mixed by Brooks took the #1 through 5 positions on Billboard Magazine's R&B Charts. Suddenly, Brooks had became one of the world's most sought after engineers and mixers.







During this period, Brooks would team up with some of the brightest musical minds on the planet to include: Michael Jackson, Prince, Whitney Houston, Third World, Black Sabbath, Def Leppard, Tina Turner, Ice T & Body Count, P. O. D., Heavy D.,MC Lyte, Aaliyah, Brandy, Michelle N'degliocello, Common, Snoop Dogg, P. Diddy. Together they would help define the sound of popular music for an entire generation.





The product of an interracial couple (African American Father & Irish American Mother) Brooks grew up as a Military Brat in Minneapolis Min., Panama, Seattle WA., Midland Michigan and Chicago, IL. Learning to adjust to such a wide array of cultures, classes, religions would be the cornerstone on which he would later build his professional persona and unique ability to surf from one musical genres to another without missing a beat.





Bobby's passion for sound recording began at age 7, shortly after receiving his first tape recorder (a 3 inch Realistic reel to reel) as a gift from his father. By age 18, he moved to Chicago with his aunt Virgie, and soon after his aunt Robbie co-signed with him to purchase his first state of the art recorder (a Teac 2300). Eager to learn all he could about sound recording, He spent the next year or so experimenting with musicians in the neighborhood, learning how to interface deferent instruments with his new system. Bobby's raw talent, self-taught skills, and blind ambition, would land him his first legitimate job in the record business, with Chicago based Universal Recording. No doubt, Universal is the place Bobby Brooks would learn to make records. For the next 3 years Bobby literally lived in the studio, working tirelessly around the clock on projects such as Inez Andrews, Stan Kenton Orchestra, The Ohio Players, The Blues Brothers Movie, Peabo Bryson, Ramsey Lewis, Tyrone Davis, and over 2,000 jingles. This high-pressured non-stop work environment would prepare him for what was to come.



Expanding his professional boundaries, in the fall of 1979 Bobby moved to Hollywood Ca. and quickly landed a job at the legendary Motown Recording Studios. Brooks would spend the next 3 years making hit records with Legends such as The Four Tops, The Temptations, Diana Ross, and many others. But more importantly, Bobby would play a major role in shaping the sound of Motown's next generation of Superstars, by working hands on with artist such as, Rick James, Teena Marie, De Barge, The Dazz Band, etc., and in keeping with tradition, the new Motown sound would delivered one hit after another.
After a 7 year period of being one of Stevie Wonder's personal engineer's Bobby decided to become an independent contractor, allowing him the freedom to explore beyond the paradigm of Motown, into a whole new world of creative expressions.

(Complete discography available upon request)





Current Credits: Most recently Bobby's focus has shifted to education and artist development. When asked how he felt about the technical advances made in the field of audio recording over the pass 20 years, he replies… "I think the coolest thing is that rather than having to spend forever in the big overblown studios to get a good sound, I can now make it sound great on my lap top".


Contact: studioexpresso
visit Bobby Brooks Web Site

copyright 2006 studioexpresso