Jeffrey Weber

producer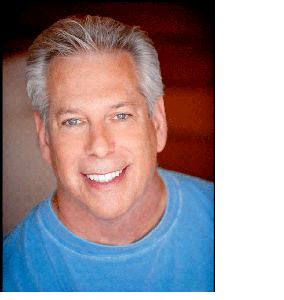 Jeffrey Weber has been a widely recognized music industry professional for over thirty-five years. He has produced over 185 CDs with releases on just about every major label as well as a host of independent labels. Along the way, his projects have yielded two Grammys, seven Grammy nominations, at least seventeen top ten albums, two number one albums and an assortment of other honors.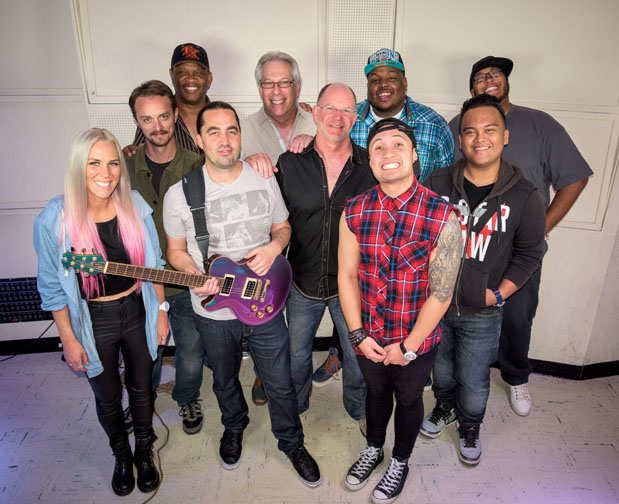 Weber with Jazz Hourigan (First row L to R) Jess Burton, Andre Frappier (Guitar), Clark Germain (Engineer), Troy Laureta (Keys, Arranger). (Back row L to R) Jeremy Miller (Asst. Engineer), Michael Clark (Score Supervisor, Assoc. Producer), Jeffrey Weber (Producer), Keith "Stix" McJimson (Drums), Timothy Bailey (Bass) at East West Studio 1.
Stark Raving Press, Weber's next gen novella length eBook publishing company launched in 2013. There are currently close to ninety authors on his roster including NY Times Bestselling authors, Pulitzer Prize winners and an assortment of other highly lauded authors. The company has national and international distribution and focuses on mysteries, crime fiction, action/adventure, thrillers, science fiction, fantasy, horror, women's literature, romance and non-fiction. Each of their titles is $2.99 or less.
His books, "We'll Get Back To You! Even Bigger Lies Of The Music Business" and "You've Got A Deal! The Biggest Lies of the Music Business" are both published by Headline Books.
During his thirty-five plus year career in the music industry, he has founded, ran or participated in various label capacities from A&R, Music Supervision for film and TV, Production, Interactive Programming, Marketing, Sales, International Relations, Business Affairs and Art Director for independent labels such as Penny's Gang, 44-4 Records, Discwasher Records, Prima Records, Beach Jazz, Agenda Records, Denon Records, Handshake Records, Audio Source Records, Voss Records, Video Arts, Clear Audio, Pony Canyon, P.C.H. Records, En Pointe Records, Cameron Records as well as his own labels, Weberworks and Stark Raving Records.
His productions have also appeared on every major label including MCA, Warner Bros., Atlantic, BMG, Columbia, A&M, Elektra as well as such labels as GRP, Hip-O, Sheffield, Concord, Bainbridge, Silver Eagle, Zebra, among countless others.
Among the many artists that have fallen under the banner of "Produced by..." include: Nancy Wilson, David Benoit, Steve Lukather, the Utah Symphony, Jackson Browne, Marcus Miller, Michael McDonald, Bill Champlin, Gerald Albright, Tom Scott, Chick Corea, Stanley Clark, Etta James, Linda Hopkins, Kenny Burrell, McCoy Tyner, Jackie McLean, Billy Sheehan (Mr. Big), Cozzy Powell, the Count Basie Orchestra, John Sebastian, Ronnie Dio, Ritchie Blackmore, Pat Boone, Buddy Miles, Billy Preston, MC Lyte, Kenny Rankin, Diane Reeves, Diane Schuur, Rita Coolidge, Luther Vandross, David Crosby, Simon Phillips, Jeff Porcaro, Patrice Rushen, Toni Tennille, among many others.
­Jeff has been a concert and event producer for over ten years with extensive experience in concert management and production, staging, lighting, and sound from the smallest of venues to large stadium shows. He has produced shows for the Atlantis Resort, NASCAR, the Breeder's Cup, Chicago White Sox, Cystic Fibrosis, Fallsview Casino and Resort, Ford, Harry Caray's, KTLA, Loehmann's Department Store, Lupus L.A., NAMM, National Cable and Telecommunications Association, Netflix, Orange County Flyers, Pebble Beach Pro-Am, AT&T, Dockers, Shore Club-South Beach, Taste Of Chicago, USAA, American Idol, The Tonight Show, among many others.
Jeff is in high demand as a consultant to the financial industry on a multitude of music industry related matters. To date, he has consulted with such companies as Canyon Capital Advisors, Samlyn Capital LLC, Fleishman-Hillard, Inc., Morgan Stanley, MSD Capital (UK) Limited, BlackRock, Fidelity Investments, Goldman Sachs, Putnam Investments, and Scopia Capital, LLC.




Recently, Weber finalized his, from the ground up, re-definition of the business model for a record label that he firmly believes will be the architecture for all labels in the future. Weber's model has embraced a complete slate of innovative concepts and procedures, ranging from the manner in which artist contracts are conceived and implemented to recording procedures, to innovations in sales, marketing and promotion. Designed to re-invent and re-energize the relationships between the artist and the label and the artist and the consumer, the model establishes format-breaking levels of transparency and unique partnerships in all label/artist/fan relationships.




His innovative concepts were the operational foundations for two independent labels distributed by Fontana (Universal). At the time, he was named President of both labels.
Jeff is well known for his involvement in high technology recording techniques, especially live two track recording, live multi-track and digital recording. Because of their sonic excellence, his recordings have been repeatedly selected by major hardware manufacturers to demonstrate their product lines.
Jeff is very active as a music supervisor for film, television and cable. He specializes in cost effective synchronization and master use license acquisition strategies as well as production based music options.
Jeff co-founded and programmed Studio M, a nationwide broadcast television network that utilized their growing 28,000 music video library to broadcast multiple genre based music video shows. It was on the air seven days a week, for five hours a day to an estimated audience of thirty million homes
.


In addition to music production, Jeff has spent over twenty years behind the microphone as a voice-over talent for commercials, cartoons, industrial films, infomercials, live web broadcasting, and television. He has done voice work for Interscope (Guns & Roses), Toyota, Nissan, Ford, VR Troopers, the Ventura County Star newspaper chain, Play It Again Sports, Sony, Boston Acoustics, Audio Source, the BBC, the Jazz Network, Dejaun Jewelers, the Los Angeles Zoo, CBS and Warner Bros., among countless others. He continues to be extremely active in this field.

Well versed in video production, Jeff has written, produced and directed over two-dozen music based concerts and videos. For one project, he produced a 12 camera, High Definition, robotic, five-channel surround sound DVD/CD for Band From TV, a rock and roll cover band comprised of famous television actors who travel the country raising money for their selected charities. He traveled with the band, producing all their live concerts for over five years.

He has been a music journalist with articles in major industry publications nationwide. He has received numerous awards as an art director and many of his album cover designs have been published in "Best of..." annual publications. As an educator, he has taught courses on the music industry at universities and law schools (he has a law degree as well) across the country.

Jeff is a former member of the Board of Governors of the National Academy of Recording Arts and Sciences (NARAS) as well as a former National Trustee and Chapter Vice President.

Jeff can be contacted at weberworks@earthlink.net.





<![if !supportEmptyParas]> <![endif]>



Contact:  

studioexpresso


Fn:       818 990 3031
Or e-mail directly: Jeff Weber 805-701-4890

copyright 2003 studioexpresso