Are You With Me? These PSAs currently play on Bon Jovis tour, and feature the rocker calling on Americans to take action and volunteer for something they believe in. US President's national recovery and renewal plan may be catching. It's no secret that getting involved in causes is empowering, but when you have the free world's leader spearheading the initiative, it has the potential to become a movement. According Nicky Goren, the acting CEO for the Corporation of National and Community Service, you can share your story by posting a video response or by visiting www.Serve.gov/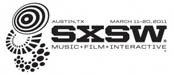 As Sundance Festival is wrapping up, SWSW Music, Film, Interactive is in gear in Austin, Texas-- March 11-20 -- New media presentations, music showcases (3/16-20)and film screenings provide buzz-generating exposure for creators and compelling entertainment for audiences. The Main Line Up? Rumor has it that New York rockers
The Strokes might be there. The band plans to release their new, as-yet-untitled album on March 22 and part of the Coachella line up.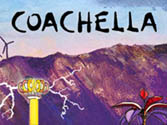 Coachella Music and Art Festival 2011 --April 15-17 at Indio, California is sold out just 7 days after the official lineup was announced. A record for the Southland music festival. Promoter Goldenvoice Headliners include Kings of Leon, Arcade Fire, Kanye West, The Strokes, The Black Keys, Lauryn Hill, Robyn and Cee Lo Green. The 3-day musicfest will also feature Erick Morillo, PJ Harvey, Jimmy Eat World, Mumford & sons, Empire of the Sun, and Erykah Badu. The promoters even managed to resurrect 80's British band Duran Duran to highlight its last day of events. Rye Rye alone is wroth braving the heat. The 19-year-old rapper from Baltimore is set to light the underground on fire with her about-to-drop debut album Go! Pop! Bang!, and her blend of street-savvy rhymes and international flavor (inspired in part by label boss M.I.A.) should make for an early party on Sunday afternoon.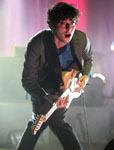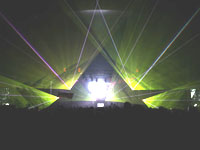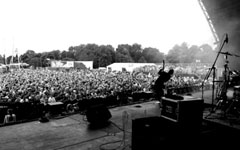 High Voltage UK July 23-24 2011 Jethro Tull, Judas Priest...get the picture high voltage bands?! Victoria Park is less than 30 minutes from any of London's main rail stations, so whichever part of the world you are coming from there is a quick and easy route to this lovely part of London.



Hot Zone Presenters at Winter NAMM l-r: Peter Schwartz, Maddie Madsen, Amin Bhatia, Michelle Moog-Koussa and Dave Gross; studioexpresso Rock Record & Roll with
l-r: Brad Lunde, Dean Serwin, Brian Malouf, Simon Phillips, Rafa Sardina, Brent Fischer and Claris Sayadian-Dodge
The Hot Zone at NAMM covered over 80 sessions in six rooms during the NAMM show. studioexpresso presented "ROCK, RECORD & ROLL," with a panel of audio professionals who discussed label-friendly production trends. Panelists included: Brent Fischer, Simon Phillips of Phantom Recordings, Brad Lunde founded TransAudio Group, Brian Malouf (Everclear, Michael Franti, and Dave Matthews Band) of Cookie Jar , Rafa Sardina (Stevie Wonder, Shakira, Dr. Dre, Luis Miguel, Beyonce) of Afterhours and attorny Dean Serwin. The session was moderated by Claris Sayadian-Dodge founded studioexpresso.com. Award-winning photographer, music journalist and author Mr. Bonzai moderated"MUSIC SMARTS" in the Hot Zone at Winter NAMM. Panelists included: Def Leppard guitar legend Phil Collen; producer CJ Vanston (Tina Turner, Prince, Christopher Guest films); pop singer/songwriter Kristina Helene; record label CEO Scott Austin; folk rocker Justine Bennett; and producer KamranV (Nine Inch Nails, Beck, Spaceland Recordings). Glow Marketing's owner Chandra Lynn lead a lively discussion on what it takes to succeed in today's "attention economy", and deliver effective marketing strategies from two of the industry's most brilliant minds, Richard McDonald, Senior Vice President, Marketing, Fender Brands and Timothy Self, SVP Sales & Marketing of Propellerhead Software. Organizer David Schwartz says the event drew a good crowd and the stronger next year.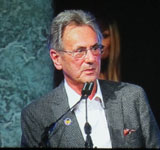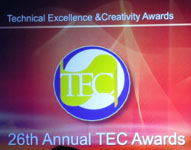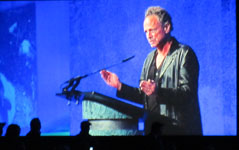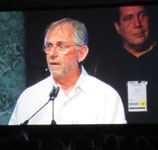 Tec Awards at NAMM 2011 honors Lindsey Buckingham of Fleetwood Mac
Buckingham Receives Les Paul Award This year, the 26th Annual TEC Awards gala was held Friday evening at the Hilton Anaheim as a special event of the 2011 NAMM show. In addition to 25 awards for Technical and Creative Achievement, the prestigious Les Paul Award was given to famed guitarist, composer and producer Lindsey Buckingham. Lindsey said sometimes large music projects are like big films. They take so much time and energy but often it's the smaller projects where the artist has more control that are most rewarding. He also talked about his career manifesting as sum of many decisions he made and he graciously accepted the award saying, when peers recognize you, you realize that you must have made the right decisions. The award is given annually to a musician or recording professional whose work has epitomized the marriage of music and technology. Renowned producer Ken Caillat and engineer Elliot Scheiner presented the award, which was introduced by TEC Hall of Fame engineer Al Schmitt. Also highlighting the evening were musical performances featuring Ambrosia's David Pack, guitar legend Larry Carlton, Dixie Dregs' Steve Morse, Night Ranger's Jeff Watson, Pablo Cruise's David Jenkins, keyboardist Jimmy Nichols, Public Enemy bandleader Brian Hardgroove, and other veteran vocalists and session musicians.View the complete list of 26th Annual TEC Awards winners. Buckingham later donated a Rick Turner Renaissance M1 Guitar for the Tec Award Acution. Donate to Tec Foundation here


Sims New Digital VP at AEG. Veteran digital media executive Todd Sims has joined AEG in the newly created capacity of Senior Vice President Digital, it was announced by Sean Dee, Chief Marketing Officer, AEG. Sims' initial focus will be to centralize and manage the digital assets across more than 50 of AEG's divisions and companies worldwide while developing a strategic digital plan for the organization. Sims, who will report directly to Dee, will align this new digital initiative with two other important and related AEG initiatives u2013 a new ticketing platform and the launch of a new television network. Additionally, he will work closely with the organization's music division to create new online and mobile consumer experiences around core AEG assets such as festivals, exhibitions, tours and special events.With over 15 years of experience building successful Internet companies, Sims began his career at Starwave, which was later sold to Disney, where he served as the executive producer for ESPN.com overseeing NFL.com, NBA.com and NASCAR Online businesses, products and relationships. "AEG has an incredible foundation u2013 amazing assets, large and passionate audiences and an existing relationship with some of the biggest brands in the world," said Sims. "I'm thrilled to be a part of the effort to make AEG a leader in this space," says Sims. $1billion downtown LA stadium Pitch. The Los Angeles City Council agreed last week to study a proposal by AEG Worldwide to build a privately financed NFL stadium in the city's downtown. The council moved to create a formal working group and start an independent financial study of the proposal from AEG Chairman Philip Anschutz, which calls for a $1 billion, 64,000-seat stadium with a retractable roof in the city, the Los Angeles Times reported. AEG President Tim Leiweke told council members the stadium, to be located next to the Los Angeles Convention Center, could be home to two NFL teams -- though the city now has none -- and would be expandable to 78,000 seats to host a Super Bowl or an NCAA Final Four. The company is asking the city for $350 million in bonding authority, which would be repaid with a seat tax, much as is the case with AEG's Staples Center. Leiweke wouldn't say which NFL teams he had been trying to lure, but the San Diego Chargers and Minnesota Vikings are thought to be the leading candidates to become tenants.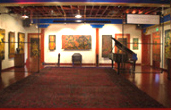 Acoustic Series In Thousnd Oaks at Four Friends Gallery
This month Four Friends Gallery Acoustic Series presented I See Hawks In L.A. where you can expect to enjoy music surrounded by art, fine photography, artifacts, paintings, lithographs, sculptures, and Tibetan doors. ISHILA first gathered on the front porch in Echo Park with beers, wrote their first batch of songs and then sought advice from local country rock guru David Jackson, bassist with John Denver, Dillard and Clark, and EmmyLou Harris. Jackson set up a few mics and recorded brothers Rob and Paul, adding his own melodic bass lines. This demo turned into featured songs on the Hawks eponymous debut, featuring legendary fiddler Brantley Kearns (Dwight Yoakam, Dave Alvin, Hazel Dickens). The CD established the Hawks signature sound: high lonesome three part harmonies, twang guitar and unadorned acoustic arrangements, with lyrics musing on mortality, whales, and the geography of pre-apocalyptic LA ISHILA who have been requested openers for Lucinda Williams and Dave Alvin received rave reviews, and made the F.A.R. Alternative Country Chart, and continues to get regular airplay. The songs are rife with mournful social commentary, environmental tragedy, wily humor, outsider guile, and political undercurrent.
Four Friends Gallery and Hall 1408 East Thousand Oaks Boulevard Thousand Oaks, CA 91362

If I had to sum up the buzz at Sundance this year in a single sentence, it would be this: Independent film is back. This year's tasty, vibrant selection of films makes it clear, I think, that festival director, John Cooper and programmer Trevor Groth have re-energized the festival, heightening its quality and organizing the movies with a tempting new shape and vision. They have made a difference in the way that a lot of people (including the highbrow snarkers who like to dismiss Sundance as a commodification of art) regard the possibilities of American independent film. Take Life In A Day --a product of the technological revolution that Koyaanisqatsi prophesized and celebrated years before it. It feels so much less technological and abstract. 80,000 video submissions from around the world via YouTube at Sundance -- all short films shot on July 24, 2010 and often produced on laptops. The video diaries provide a time capsule and offer a reality window into lives of ordinary citizens from Russia, Africa, Dubai, Europe.... Imagine editing 4,500 videos from a wide range of people in 192 countries: young filmmakers looking for a break, and individuals and families who simply had a story to tell. Life In a Day" was a project conceived by YouTube and carried out by Scott Free Productions, the movie and TV company run by acclaimed directors Ridley and Tony Scott. It was directed by Oscar winner Kevin Macdonald from a concept conceived by YouTube and film producer Liza Marshall. The idea was simple, yet in its execution very complex. The idea: ask YouTube users to videotape one full-day in their lives, July 24, 2010, and send in the video. The execution: from the footage, pull together a 90-minute movie which will be released by National Geographic in theaters on July 24 — exactly one year after the film's footage was shot. The message of the movie -- Near the end, a young woman sits in her car, in the middle of a rainstorm, and talks about how she wanted to film something great for the project, but alas, nothing great happened that day!. Her words become transcendent when you realize that she has just articulated the key to the movie and maybe even the secret of life: that every day just is. And that's enough.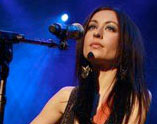 SESAC artist Mieka Pauley will have her innovative music in the upcoming Bruce Beresford-directed movie Peace, Love & Misunderstanding. The movie which stars Jane Fonda, Catherine Keener, Kyle MacLachlan and Jeffrey Dean Morgan, will include Pauley's "Devil's Got My Secret" in a pivotal four-minute scene

The Internet Rock Stars Among San Francisco Bay Area's trendsetters, Rdio is definitely rising fast since it launched in August, 2010. All in all, it looks like Rdio is going to make a serious play in online music. Last week Rdio, the online music-streaming service launched two years ago, announced it would be adding 1.75 million new tracks from independent bands courtesy of a deal it had struck with Merlin Network, a nonprofit organization that polices and negotiates for the rights of indie bands. As anyone who follows music knows, indie bands are no longer marginal players, and adding acts such as album-rock sensations Arcade Fire to its playlist gives Rdio a big boost. Rdio was envisioned and launched by Janus Friis and Niklas Zennstrom, who had founded Skype, formerly an EBay (EBAY) subsidiary. The duo hit a home run with Skype but have logged notable failures in peer-to-peer music service KaZaa (which was ultimately shut down after music labels accused it of fostering piracy) and Joost, an ill-fated online TV and video content startup that has lagged behind Google's (GOOG) YouTube, Netflix (NFLX) and big broadcaster-owned Hulu. Sponsored Links However, a confluence of trends should give Rdio a nifty lift. Wireless broadband has gotten much faster, enabling easier and higher-quality music streaming to handsets or vehicles (cars are the Holy Grail for online music ventures since so much music gets consumed on the road). Equally important, wireless broadband is scheduled to get much faster with the rollout of a next-generation of wireless technology called LTE (for Long-Term Evolution). Naturally, Rdio is positioned to benefit from paths already cleared by Apple's iTunes store and by Pandora. Collectively, this dominating duo has breathed life into the formerly moribund online music market, and both are turning into nice profit centers. All of these are merely precursors to success, of course. Zennstrom and Friis will get loads of free press and good will because -- let's face it -- they're Internet rock stars. That will help online radio become commonplace. Users pay about $10 per month and can access any of the hundreds of thousands of available songs at any time. The service is easy to use, and I really like it. I think it's going to be one of the next really big Internet business hits. And it emphasizes something I liked about Apple's Lala which shut down -- the ability to discover new music by following people who seem to have interesting taste or by following curated music collections. Tune in for a rocket ride up the charts with this startup.

Farewell "The Man With the Golden Ear"
Don Kirshner died in Boca Raton, Fla., on Monday. He was 76. The songwriter and rock producer experienced early success as a co-founder of Aldon Music, located in New York City's legendary Brill Building, where he published hits by songwriters including Carole King, Neil Sedaka, Howard Greenfield, Cynthia Weil and Barry Mann. Aldon Music was bought from Columbia Records for four and a half million dollars. Later in his career, Kirshner hosted the "Don Kirshner's Rock Concert" TV program, which gained notoriety for its live performances by such performers as the Allman Brothers, David Bowie and many other stars. In 1966, Kirshner helped the Monkees and their television show achieve national recognition with such hits as "I'm a Believer."
He is survived by his wife, Sheila; his children Ricky and Daryn; and five grandchildren




artist expresso-- Ask Claris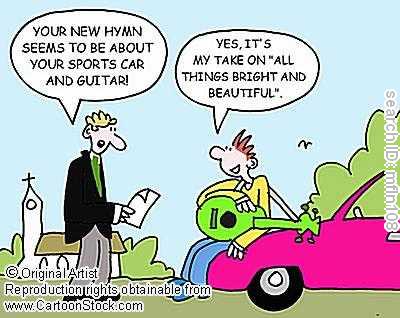 We hear from artists every day from all corners of the world -- France, Germany, Russian, Israel, Asia, Australia and Middle East asking how they can get heard or build their careers. We've decided to feature a letter or phone message each month and share our response with other new artists with similar needs or questions. Our goal remains to empower new artists and encourage them to find their voice and musical path. Most importantly, we're here to remind artists that it's a long journey, so enjoy the process. We encourage artists to provide a link to their music site when they contact us..this way, if a producer or manager is interested, they can be contacted directly.visit production talent at studioexpresso We can recommend someone who fits your requirements or you may send your top 3 choice(s). Thanks.

studioexpresso Pick -- PetroArt. Art is all around us and sometimes, like music it's free to look or hear. Here's work of a new artist (mathematician by day and musician by night) called Petro who posted his art on his facebook page to capture your imagination. Could be murals or album covers. What do you think? Send serious inquiries or comments here





Picture Perfect Sonic Boom --Did you know that rapid condensation of water vapor due to a sonic shock produced at sub-sonic speed creates a vapor cone (known as a Prandtl–Glauert singularity), which can be seen with the naked eye. watch it here!
EXPRESS YOURSELF!


l-r: Enjoy Sam Jones Photographs (scroll down and click on images) to Dylan song "Love Minus Zero"; Courtesy of Capitol Studios Archive.
Until next month...thanks for the read and for contributing!