TUBE-TECH GEAR CHOSEN FOR PRESTIGIOUS RECORDING ARTS STUDIO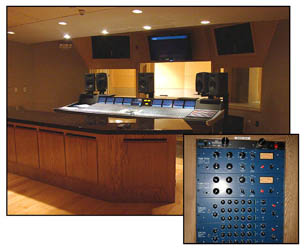 Southwestern College, located between San Diego and the international border with Mexico, recently unveiled a brand new recording arts studio as part of its commercial music program.
Costing $6.5 million, the two-building complex is one of the most technically-advanced media facilities in the nation's community college system, and features a cross-section of high-end recording equipment in the main studio, including a pair each of Tube-Tech's CL 1B opto compressors and SMC 2B stereo multi-band compressors. The facilities are designed to give students a real world education in analog and digital audio equipment, according to Arts & Communications professor James 'Jay' Henry, who has been a recording engineer and studio manager for 35 years, and took over the program about ten years ago. "The whole philosophy was to build a real recording studio that would actually draw professional engineers and producers to come and work on projects.
Students can observe, interact and learn but, more importantly, when they go into the real world, they're not going to be overawed by the equipment they see in a modern studio."

Henry, who was first introduced to TUBE-TECH by Stevie Wonder while working with him on a charity record project, continues, "TUBE-TECH's stereo multi-band compressor is my favorite box. I use those as program compressors, instead of the buss compressor on the SSL console, simply because it adds a different color. What I also really like about the TUBE-TECH is that it adds inherent warmth. We have an SSL Duality and it's fabulous to throw that across the stereo buss. It just warms things up."

Henry shares that he recently re-equalized and re-mastered a project for a country music client using the SMC 2B. "The client called me and said, 'The remix is amazing. The bass is amazing!' I said, wait a minute. You sent me a stereo mix. All I did was re-EQ and dynamically balance it. It's multi-band compression, thanks to my analog friends there in Denmark," he says.
TransAudio Group, based in Las Vegas, Nevada, recently acquired US and Canadian distribution for TUBE-TECH, a Denmark-based engineering and manufacturing firm with a twenty-four year-old history of building world-class tube compressors, equalizers, and mic pres of uncompromised fidelity and reliability. Phone (702) 307-2700 or email Brad Lunde More info at www.transaudiogroup.com

The new facility incorporates a video post-production room, two Digidesign Pro Tools HD suites and a main recording room - Studio A - which was designed by renowned acoustician Carl Yancher of Yancher Design, all tied together by an Espial Evo nine terabyte server. Tie lines to classrooms, animation facilities, and a computer lab housing forty Macintosh G5 machines support data networking as well as video broadcasts from the studio.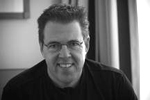 TransAudio Group, founded by industry veteran Brad Lunde, has quickly become the premier US importer/distributor and/or US sales and marketing representative for high-end audio. Success hinges on TransAudio providing dealers and end users with a higher standard of product expertise and support far beyond the norm. TAG product line includes A-Designs (USA),ATC Loudspeakers (UK), Bock Audio (USA), Geoffrey Daking & Co. (USA) Drawmer (UK), George Massenburg Labs (GML USA), SABRA SOM (Brazil), SoundField Microphones (UK), Tonelux, True Systems, Tube-Tech

LasVegasProAudio.com is a division of TransAudio Group, is the launch pad for the brands of tomorrow. The goal of LasVegasProAudio.com is to provide unique equipment, useful information and long-term support to their clients.
LVPA product line includes: Accusound Cable, Economy 50mm Shockmount,Enhanced Audio (Ireland), PAULY Superscreens (Germany)Sonodore Microphones (Holland)





Expresso Walk And Talk... .

CelebrityAccess EventWire is the ultimate resource for entertainment professionals and the largest provider of news and information to the live performance entertainment industry for over 10 years. EventWire provides profiles on over 35,000 celebrities including direct and detailed contact information and bios for celebrities and their managers and agents, promoters, venues, talent buyers and sellers. You can also get tour dates, box office scores, performance fee ranges, artist availability and so much more. EventWire gives you instant access to the vital, accurate and immediate information while keeping you up to date and on top of the fast changing entertainment industry. EventWire is not simply a database, it's the way to do business.
Enroll for a FREE Trial at www.celebrityacces.com click on Free Trial at the top And subscribe to Encore our FREE weekly newsletter reaching out to over 50,000 industry professionals www.celebrityaccess.com/encore.

To SXSW, or Not To SXSW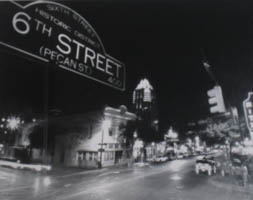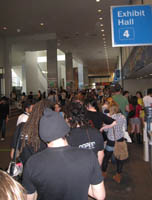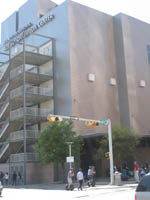 Dropping the roughly $700 (add travel expenses) on a badge is a tall order for many who want the SXSW experience.
For developing artists, the choice to play SXSW is still very optional. Good reasons are PR supported record release events or when you play multiple showcases over the course of the week. Best moments at SXSW, other than seeing Jane's Addiction from the front row: Networking. The opportunities to meet agents, labels, managers and sharing ideas are priceless. Discovering new music is always the best part. Most agree. There will never be a widget to replace a well put together team with experience and capital, but technology and the social networking culture is absolutely allowing for smart, savvy aspiring talent to get their art out to masses. Whether or not they are successful (which is also a sliding scale) is no longer up to gatekeepers rather, artists live or die by the ability of their music to attract, grow and monetize a fanbase.

studioexpresso SXSW Live Picks!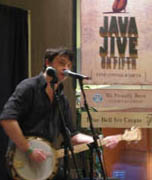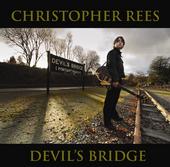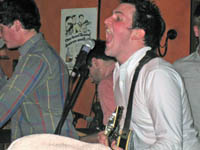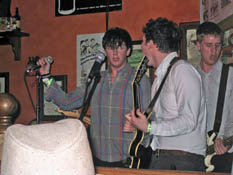 l-r: Christopher Rees, The Cheek
Sign of a great performer? When you see a fan (in this cae age 6, maybe 8) dancing, no going crazy, in front of the act!
I was drawn to Christopher Rees' rootsy rythms and storytelling at Java Jive room at the Hilton. He switched from acoustic guitar to banjo and harmonica and delivered the songs he had been writing like a true troubadour. I later learned that Rees has his own label, RedEye. He was shy to give an interview but made sure I was on his guest list. The Llanelli (South Wales) man sounded more like a young Johnny Cash. Rees said it's his third time at SXSW. Charmed.

The Cheek (formerly known as Cheeky Cheeky And The Nosebleeds) from UK – all under 21 with loads of charm, tight sound and good songs debuted their first set of American shows at SXSW. We happen to cross the Irish pub, Riley's in Austin and the band stopped us on our tracks with their raw energy and performance that you don't expect to hear from a small club band.
These guys have loads of charm as in early Beatles. They like fun and it shows. First of all, the lead singer prioritized their agenda by having a visit to the Governor's Mansion in Austin. "It's recognized as one of the finest examples of nineteenth century ante-bellum architecture," says Dobney. "Kites are great too," he continues: "but can be a terrible distraction, as we have found to our cost. We once flew Kites for four days, and Ali missed his wedding." The band recently shortened its name. "It takes about two seconds to say 'Cheeky Cheeky And The Nosebleeds', and we say our band name sometimes 20 times a day. That's like four-and-a-half minutes every week. More than four hours a year. "We're getting an extra three hours a year back just by becoming The Cheek." The band is currently holed up in the studio, recording with White Lies, Pulp and Suede producer Ed Buller. Dobney said they are trying to write "pop songs for the decade to come." Who do The Cheeks like? Wavves, Thee Oh Sees, Black Lips, MSTRKRFT. We like them.
studioexpresso SXSW CD Picks (actually they picked us, gratefully)!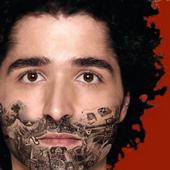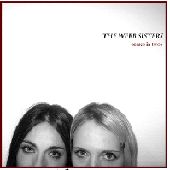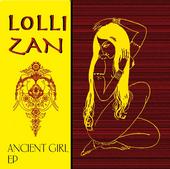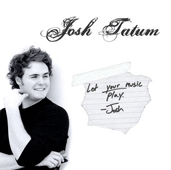 l-r: Kristoff Silva; The Webb Sisters, Lolli Zan, Josh Tatum
Brazil Calling. I shared an airport shuttle with Kristoff Silva and his band mate on the way to my hotel in University Village-- immediately recognized him from the CD I received when we said our good-byes (sans his artful beard on the CD cover)!
Silva plays acoustic guitar and sings on this CD that bears no title - a collection of 12 songs. Silva who also writes is quick to explain that his 5-piece band could not play with him in Austin because of the prohibiting travel expenses. So, we chatted about Brazil and modern architecture. Then exchanged cards and I got invited to their showcase on Friday (unfortunately my plans required that I return one day before). As I'm listening to Silva's CD, haunting sounds and melodies with pristine performance and arrangements dominate the landscape...in fact the language barrier disappears. I don't understand Portuguese, but can clearly hear the longing, loss, joy and love that's in Kristoff's music who happens to be a decent whistler too! Hints of classical, jazz and world sounds grow on you...he sounds different but enjoyable. We should add that Kristoff's official website and album graphics are superb and rival any major label effort. Synchronicty in action meeting him on the bus! Nimesh ('Nimo') Gandhi from New York via Mumbai was also in our shuttle to Austin. He shared his CD,Lolli Zan before reaching his destination. "Good Timing," Nimo says of his genre of music "our music is properly positioned to ride on the success of Oscar winning Slum Dog Millionaires soundtrack," he continues. Actually, we found Nimo's music more nostalgic of 80s British bands. I ran into manager/producer and legendary artist Peter Asher in front of Hilton while crossing the street. Two attractive young ladies accompanied him. When you get an incredible name like Asher attached to a developing artist, that begs the question. Who's the act? They were quick to give me their CD, The Webb Sisters Comes In Twos - a four song EP produced by Asher himself. Musicians on this CD read like who's who in session work: Leland Sklar, Russ Kunkel, Dean Parks, to name a few. Nice harmonies and arrangements. Production is spars but pristine to showcase the beautiful voices and writing that's mature and commercial. These ladies get around. Just one look at their touring schedule - Austin, Phoenix, San Diego - many other US cities in Canada and UK. The sun was blinding on 6th Street and so is the future of The Webb Sisters who tour with Leonard Cohen. I headed to Four Season's for the Grammy reception. Good to see Jeff Greenberg of Village Studios with fabu engineer/mixer Ed Cherney who has his private studio at the facility there and Maureen Droney of Engineer/producer wing. Met some new faces...crossed paths with James Wolff who told me about his electronic rock outfit Scary River from Baltimore. "We have a full length commercial release called 'Eye Sweat Lightning' distributed through Morphius Records, promoted by Good Cop PR, and Ariel Cyber Publicity (his card has everyone's emails in FINE print)," says Wolff who also manages a cabaret singer, Tom Moore. A recent graduate of Peabody Conservatory, Wolff has a degree in Composition. He studied with Grammy winner Nicholas Maw and works in a studio engineering and A&Rs at Phoenix Group (EMI Publishing) with Shawn Campbell who was recently nominated for a Grammy in best RB album of the year (Karina Passian). Ok. There's nice Grammy member for ya. I can't remember where I got Josh Tatum's CD. But, I immediately noticed that right on the cover it says he's playing SXSW on March 19, 8pm at Rusty Spurs (address and all) and below that, it says he's at the Viper Room on March 23. Kudos to Josh and/or his manager for having and sharing this timely information.
Good marketing and preparation, indeed! A Texan, Josh spent some time in Studio City, California and is a self-confessed fan of Eagles (though he sounds like Jason Mraz and could be John Mayer's brother).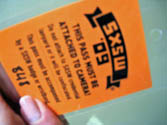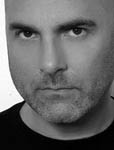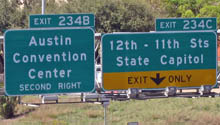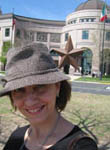 Photo SXSW badge, Gerry Stober, studioexpresso's Claris at Texas University, Austin, Famous IronWorks BBQ
Inspired Delivery: Quincy Jones keynote. He got everyone's attention from the get-go by striking a personal and political tone--a flyer sat on every seat inside the auditorium, promoting Jones's push for a "Secretary of the Arts" in President Barack Obama's Cabinet (I had gotten the email weeks before). "We' ve tried iTunes and iPods, but we're still getting iScrewed," said Jones, wearing sunglasses, white slacks, a brown plaid shirt, and a dark brown scarf.
"People either believe they deserve success in the music industry or they think they are "fooling everybody," sats Jones (Ray Charles, Michael Jackson, Count Basie) who advices to take the emphasis off the self. "You're a terminal for a higher power. You have to keep thinking like that," says the 76-year-young producer. Hear the entire speech here. Then he went on to introduce 14-year-old Philadelphia singer Bianca Ryan (winner of the premier season of America's Got Talent), who performed "God Bless The Child" accompanied by recent Cuban emigrant Alfredo Rodriguez, who followed with his own scorching Latin jazz solo on piano.
It was time for an espresso, so I walked over to Four Season's hotel lakeside (recommended by my Austin friend, Jay Aaron). Talk about sixth degree of separation. Who sits next to me, but singer/songwriter, Gerry Stober. We clicked from the start. We talked about Quincy's keynote that Thursday afternoon. When you talk to Gerry or listen to his music, you can tell he subscribes to the same high ethics that Jones referred. Just when you think his songs fit Christian artists like Amie Grant, he throws a hard rock curve at you. Gerry is versatile! Want to hear the crazy part? We started talking about this other cool music man back in Los Angeles and realized we both know and work with him -producer/mixer/engineer, Michael C Ross!
Michael and Jerry met when Stober read an article on studioexpresso and came across Ross' profile. It lead to a long working relationship. So, that's how good people connect -reading the paper, sitting next to each other, or visiting studioexpresso.com! Singer Billy Hufsey on Blaster Records joined in the conversation and immediately recognized Stober's name. "I've been singing one of your songs man," he says. Suddenly Jones' keynote took on a deeper meaning. Indeed, we may be guided by this higher power as we make choices, then rewarded when we respect and honor our commitments. All this philosophical talk was making me hungry. So, we headed out to catch some good Austin style BBQ at Ironworks - now on everyone's list of "To Do's" Most humbled to meet you Gerry. Sorry, the BBQ line was too long!

Icing On The Cake We shared a cab ride and hotel with Legendary mixer/engineer Bob Clearmountain of MixThis! and partner and Apogee cofounder/president Betty Bennett. Most enjoyable conversation to the convention center where Apogee had a nice booth. "Say hello to Lucas VanDerMee, my favorite tech and humanoid," I asked Betty. He takes such good care of our fabu producers who dig Apogee gear. And, thanks for picking up the taxi tab, Ms BB. Sweet!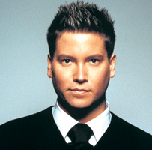 Universal Music Nashville Promotes Jason Owen to Senior VP of Artist Development and Marketing. The country music division of Universal Music Group (UMG), it was announced by Luke Lewis, Chairman of Universal Music Nashville, to whom he reports. In addition to directing all of the publicity, creative and video activities for MCA and Mercury Nashville, Owen will now also oversee the digital and marketing departments for both companies." His expertise, leadership qualities and outstanding people skills have made him an invaluable asset to our team and artists, and we are delighted to expand the playing field for him even further," says Lewis. Most recently, Owen served as Senior Vice President of Artist, Media Relations and Creative Services for MCA and Mercury Nashville, where he was instrumental in the break-through success of such chart-topping artists as Sugarland, Julianne Hough, Josh Turner and Jamey Johnson as well as handling all publicity/creative efforts for country superstars Shania Twain, George Strait, Lee Ann Womack and Reba McEntire, among many others. Prior to joining Universal, Owen enjoyed an extensive and successful career in television, serving as Director of Marketing and Talent Relations at Columbia TriStar Television. His background also includes stints with Spelling Entertainment and New Line Cinema/Fine Line Features.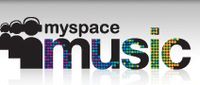 MySpace Music has made three additions to their senior executive team including SVP of Strategy and Global Marketing, a Chief Technology Officer, and a VP of Business and Legal Affairs. Jamie Kantrowitz was named SVP Strategy and Global Marketing. She will also oversee content partnerships and original programming, label relations, and marketing initiatives worldwide. She will be based in New York, where MySpace Music will add an office. Jamie had served as MySpace's SVP President, International Marketing and Content based in London. Alex Maghen will serve as Chief Technology Officer for MySpace Music. Previous positions include CTO at Yahoo! Music/Launch Media and at MTV Networks Online. Nancy Taylor joins MySpace Music as Lead Counsel, VP Business and Legal Affairs. Most recently she was SVP, Office of the Chairman and CEO of Warner/Chappell Music. "We are so excited to welcome these incredibly talented individuals to our growing MySpace Music team," said Courtney Holt, President of MySpace Music. Additionally, during the last few months the company has made product enhancements designed to improve the user experience on MySpace Music including a new music player, public playlisting, unlimited number of playlists, album pages, artist activity feeds, new music search functionality, artist authentication, and top search terms.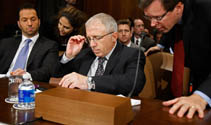 Scalper site TicketsNow Troubles Customer Is The Boss. Fans of Bruce Springsteen who signed on to Ticketmaster earlier this month to buy concert tickets were told that they had sold out within minutes, and were directed to TicketsNow, which had considerably more expensive tickets. The Wall Street Journal reported that a number of top artists, including Elton John, Neil Diamond, Britney Spears and Bon Jovi, have been colluding with Ticketmaster to sell blocks of premium tickets on one of Ticketmaster's online scalping sites, TicketExchange, for a significant markup. Pressed on whether Ticketmaster would sell TicketsNow, Azoff demurred at first, but finally said that for the right price, "I would certainly vote to do that." While the public relations black eye that TicketsNow gave Ticketmaster would not normally be considered by the Justice Department as it assesses whether the merger is legal under antitrust law, the issue loomed large in hearings held by lawmakers troubled by what they see are high and rising concert ticket prices. They also seem troubled that a merger of behemoths would give the new company excessive clout in the music industry. Azoff and Live Nation Inc. CEO Michael Rapino argued that the merger was needed because of economic woes in the music industry, partially caused by widespread piracy. They predicted that a merger could create jobs. Azoff, who came to Ticketmaster Entertainment Inc four months ago, had previously said he disagreed with the decision to buy TicketsNow.Ticketmaster posted a loss of $1.07 billion for the fourth quarter after writing down $1.1 billion for loss of goodwill. The company justified this accounting manoeuver on the basis of falling share prices. Ticketmaster has agreed to alter some of its business practices and pay $350,000 to cover the investigation. As part of the settlement, they will stop linking customers to Ticketmaster-owned scalper site TicketsNow for at least one year. After that, they'll need permission from the Attorney General for any links.Ticketmaster will also now sale tickets for general public on-sales only through their site, and that tickets will not be sold or offered on TicketsNow until the on-sale begins. As for the Springsteen show, Ticketmaster must run a lottery that for 2,000 tickets at face value to fans who purchased ducats to Springsteen's May 21 and 23 concerts in East Rutherford, N.J. All fees and service charges will be waived. They must also refund customers who purchased tickets through TicketsNow within the first five hours of the Springsteen on-sale. Fans who do not win the lottery will be given $100 Ticketmaster gift cards, and preferential buying on the next Springsteen show in New Jersey.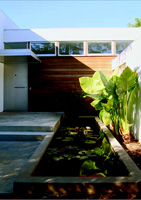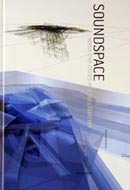 A Jolly Good Fellow Peter Grueneisen, studio bau:ton founder and principal at nonzero I architecture, was elevated by the American Institute of Architects to its prestigious College of Fellows in March.
He will be inducted at the 2009 National Convention, held this May in San Francisco, CA. The honor is awarded to architects who have made contributions of national significance to the profession of architecture, and is considered one of the highest honors bestowed to a select group of architects by a jury of their peers. From a national membership of more than 80,000 architects, fewer than 2,500 AIA members are distinguished with the honor of Fellowship. Also taken into consideration are an individual's contributions to the advancement of living standards through an improved society with significant public service. The new fellows are entitled to use the designation of "FAIA" following their names. Photo Above: John Ellis Peter Grueneisen's changes to a 1949 Richard Neutra house followed two basic principles: blending the additions into the original structure, and maintaining and reinforcing the open flow between inside and out. Also check Soundspace by Peter Grueneisenan, a book that offers an eclectic survey of issues central to building for contemporary media. Renowned guest authors from the fields of media and architecture have contributed ideas and projects, and a detailed overview of architectural acoustics serves as an integrated technical guide. practical applications are presented in a beautifully illustrated portfolio of distinguished projects by studio bau:ton, ranging from museums to recording studios and film production facilities. Congrats PG!


Spellbound Mansion Candy Spelling, the widow of Aaron Spelling and mother of Tori Spelling, has put her infamous mansion up for sale. With an asking price of $150 million, The Manor is the most expensive home for sale in the US. The home has a bowling alley, beauty salon, gift wrapping room, and a service wing with a kitchen, 5 bathrooms, 4 wet bars, 5 fireplaces, tennis court, fountains, a waterfall, a pool and spa, a reflection pool and a pool house with a kitchen, and 16 car ports.
The estate also boasts an 18th Century-style garden, a rooftop rose garden and a citrus orchard.
"I have a lot of wonderful, wonderful, wonderful feelings about this house and special things that I went through in building it, with a love that you can't even imagine, yet I feel like I'm moving on to a new chapter in my life," said Candy who purchased a 2 story penthouse condo in Century City for a record 47 million dollars in July 2008. Her new bedroom is reported to be 4000sf. The building is being built on the site of the old St. Regis Hotel on Avenue of the Stars next door to the Century Plaza Hotel. The mansion was the site of Bing Crosby's home, torn down to make room for the Spelling Mansion. Sally Forster Jones with Coldwell Banker (310)281-3999 is said to be the listing agent.


Artists COME TOGETHER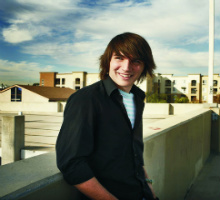 Band/location: TAYLOR WARREN, Orange County 17 years old
Who Meets Who: Alt rock
Milestone: Maple Jam Records, Secured TV music licenses, Won quarterfinals, moving to semi-finals for Battle of the Bands, Southern California, Video "Never Wanted" on YOUTUBE filmed by The Film Edge.com Director, Oscar Alvarez. Next Showcase April 7 @ The Knitting Factory - 8pm - Los Angeles
(RSVP to Maple Jam starr@maplejammusic.com


"We all need to move forward at an accelerated pace, create new, sustainable partnerships, empower new models,
help 3 guys in a loft in San Francisco or a flat in Shoreditch to succeed."
- Ted Cohen on staff changes at EMI and the need for change throughout the music industry on the MidemNet blog.

"My path to the music industry was an improbable one," said Jones, noting he grew up in Chicago in a neighborhood surrounded by old-style gangsters who carried Tommy guns. "Truth is," he said. "We wanted to be gangsters." But, Jones said, "Music would nourish my mind and soul, and it would save my life."
--Quincy Jones, keynote at SXSW
All You Need Is Love
-- The Beatles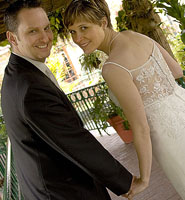 Congrats to proud parents, Mr & Mrs John Rodd - baby, Frida now four months old!
John has been busy building a studio designed by world-renowned studio designer, and acoustician Peter Grueneisen of nonzero l architecture. He just returned from San Francisco where he was the speaker at the Game Developers Conference and recorded, mixed, and mastered the score for composer Cliff Martinez (Traffic, Solaris) for the feature film Espion(s).
You are subscribed as %Email% Please click here -- http://www.studioexpresso.com/MailListForm.asp to unsubscribe or subscribe from any future mailings. We respect all requests. Thank you