John Rodd
recording engineer l scoring mixer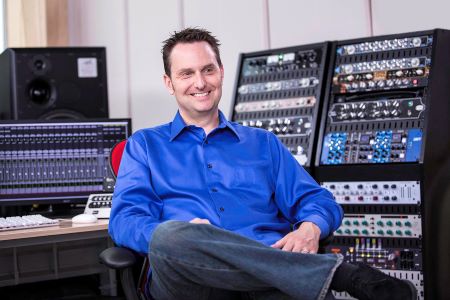 John Rodd

History: Over the last 17 years John's diverse career has encompassed countless albums and hundreds of film scores. He has worked with 'the best of the best' in rock, pop and jazz, with a particular emphasis on orchestral recording and music for film and television.



John has worked internationally in a wide array of recording environments from small studios to the largest scoring stages in the world, including seven years as orchestral scoring recordist at 20th Century Fox's legendary Newman Scoring Stage in Los Angeles. He has recorded everything from soloists, small ensembles, singers and rock bands to 100+ piece orchestras. In addition, John owns a private studio for recording, surround sound mixing, and mastering.





From a very young age John was exposed to a wide variety of the arts, from film, live theater, and fine arts to orchestral music, jazz and rock. John studied trumpet and saxophone in high school, and played keyboards and bass in various rock/pop bands.
He holds a Bachelors of Applied Arts degree with majors in photography and video. He has also worked as a crew member on TV series, feature films, interactive media design, and as a video editor.





In 1989 John began as an assistant engineer at Manta Sound. He was soon working with artists such as Celine Dion, Rush, Buddy Guy, Liza Minelli, and film composers such as John Debney, Howard Shore, Angelo Badalamenti, and Marvin Hamlish.
In 1995 John began 15 months at the prestigious Banff Center for the Arts, recording classical, jazz and film score projects. World famous Ocean Way Studios brought him to Los Angeles in 1996. Highlights of this time included working with The Rolling Stones, Porno for Pyros, Eric Clapton, The Red Hot Chili Peppers, Michael Jackson, Whitney Houston, Ry Cooder, Madonna, Boys 2 Men, and many orchestral overdub sessions.







Following the recommendations of John Kurlander and Ry Cooder to top executives at Fox in 1997, John was hired on staff at the Newman Scoring Stage, returning him to his roots of film scoring.

John travels when possible, including trips to Nepal, where he has hiked alone for 2 weeks in the Himalayas, and to the north of India where he was blessed by His Holiness, the Dalai Lama. Living in Los Angeles affords him the opportunity to landsail, carveboard, and sea kayak in his spare time.
Rodd who knows a thing or two about making great recordings of music for film and tv (Hollywood blockbusters to include: Seabiscuit, The Matrix (trilogy), Lemony Snicket and I, Robot) has been featured at West LA Music discussing microphones to mixing.
John mixed the large orchestral cues in 5.1 surround for John Frizzell's (Alien: Resurrection, Cradle 2 the Grave) original score for Buena Vista / Disney feature film "Primeval" directed by Michael Katleman. Other projects include 5.1 surround mixing of score for Sony Pictures sci-fi action film "Ultraviolet"; mixing the orchestral score for the video game "Onimusha 4 - Dawn of Dreams" for Sony PS2 (which won the M.P.S.E. Golden Reel award for best sound editing); mixing the 5.1 score for DreamWorks short animated film "The Penguin Christmas Caper" and many other feature film score projects. John was nominated for "Best Scoring Mixer" at the Film and TV Music Awards for 2007.Composer George Shaw was awarded a Gold Medal for Artistic Excellence for his score for the feature film J-OK'EL at the fourth annual Park City Film Music Festival which John recorded and mixed the orchestral score. Congratulations George and John!

"We opened the doors for the first sessions in the summer of 2009. The studio (and the espresso machine) has been a big hit with my clients, and I love having a large comfortable space with ultra-accurate acoustics and lots of natural light to work in," John says of his studio which he built from ground up with a help of a world class studio architect / acoustician

Current credits: Recording large brass & french horn sections for Chance Thomas's epic score for Avatar: The Game at The Newman Scoring Stage at 20th Century Fox

Recording sessions for many composers including Cliff Martinez, Richard Jacques, George Shaw, Dave Porter, John Adair, Paul Dinletir and Norihiko Hibino

Mixing live orchestra & choir for World of Warcraft's Cataclysm with composers Russell Brower, Derek Duke, Glenn Stafford, Neal Acree & David Arkenstone

Mixing the live orchestral concert Video Games Live for PBS in 5.1 and stereo. The CD won Best Soundtrack Album at the 2011 G.A.N.G. awards

Mixing many film scores - including scores for composers Cliff Martinez, Keith Power, Daniel Chan, Joel Goodman, Jeff Tymoschuk, Leah Curtis, and Toby Chu

Mixing and mastering the hybrid orchestral game score for Red Orchestra 2: Heroes of Stalingrad for composer Sam Hulick

Mixing The Lord of the Rings—War In The North film trailer for composer Kevin Teasley

Mixing and mastering numerous songs for legendary singer Lisbeth Scott, an orchestral film trailer CD for composer Toby Chu, and a classical orchestral CD for Iain Kelso

Mastering film score CDs for Tony Morales, Patrick Kirst, Gregory Tripi, Cliff Martinez, Brandon K. Verrett, and Aaron Roethe amongst others. John mixed and mastered Gordy Haab's awesome live orchestral score for STAR WARS: Kinect with the 89 piece London Symphony Orchestra and the London Voices choir recorded at Abbey Road Studios.
Current Credits: Rodd mixed the score for the newly released film, Walking With The Enemy.
In theaters now, the film stars Sir Ben Kingsley, Jonas Armstrong and Burn Gorman. "It's based on a true story of incredible heroism amid the atrocities committed against the Jews in Hungary during WWII," says Rodd about the film that was named best film at the Ft. Lauderdale International Film Festival. The score album is soon to be released -- also mastered by Rodd. Timothy Williams composed the score.


Full Film Credits available at: IMDB.com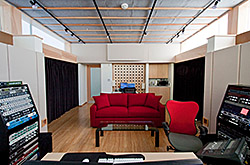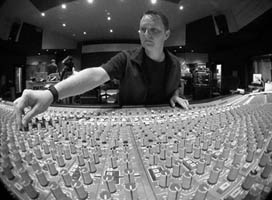 John Rodd Mixing at Fox Scoring Stage and Rodd's studio ClearStory Sound (left).

Contacts:  info@studioexpresso.com
web: www.johnrodd.com


copyright 2004 studioexpresso