studioexpresso, Trans Audio Group and TapeOp Present



>Come meet pro audio's best & brightest inventors!
>Get a sneak peak of the newest products to be shown at AES this fall.
>Attend "how-to" seminars by the manufacturers.
>Hear demonstrations from the folks behind the gear and mingle with like-minded audio professionals.


VIEW THE GEAR & MEET The inventors, users and more...

A DESIGNS
PETER MONTESSI -- L.A. studio musician and pro audio developer
ATC LOUDSPEAKERS
BEN LILLY Hi-end monitor manufacturer based in the U.K.
BOCK AUDIO
DAVID BOCK -- One of the brightest minds in handmade microphones of our day
DAKING
GEOFF DAKING - Blues Magoos drummer/engineer/pro audio designer
ENDLESS ANALOG
CHRIS ESTES -The new bridge between tape machines and DAWs
GML
GEORGE MASSENBURG Inventor/Producer (Lyle Lovett, Aaron Neville, Dixie Chicks)
TUBE-TECH
JESPER B. NIELSEN -Legendary all-tube recording equipment from Denmark

Of Top Secret Meets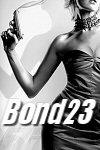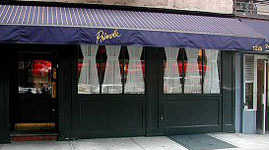 Daniel Craig (James Bond) and producer Barbara Broccoli have been spotted in the trendy eatery Primola in New York City's upper east side. Sources say Bond23 (the 23rd Bond film) is due for summer 2011 release from Sony. Producer Michael G. Wilson is taking a breather after work on "Quantum of Solace." Regular writers Neal Purvis and Robert Wade have been hired alongside Frost/Nixon scribe Peter Morgan to craft a suitably incendiary, continent-hopping action adventure. No director is attached. Used to be, they'd return for repeat business, but in the last two decades only Martin Campbell has sat in the Big Chair twice. John Glen holds the record, with five Bond films. Who will record the soundtrack? Uber-producer du jour, Mark Ronson - who was rumoured to be recording a track with Amy Winehouse for the spy franchise's last movie, 'Quantum of Solace' but aborted sessions as the troubled singer wasn't up to working - insists he has never been approached to pen the coveted song, but would love the chance to do so for the next film. Mark is working with Rumble Strips on their new album "Welcome to the Walk Alone." Mark himself will re-enter the studio to work on his third untitled album after winning the Best British Male Solo Artist Brit Award for his second album "Version." "Version," overall, spent 45 weeks in the UK Top 75, with 10 weeks in the top 10 and was certified double platinum in the UK for sales of over 600,000 copies. Allido Records label boss, amongst many other things, Mark walked away with three statues, including the coveted Producer Of the Year Award (nominees included super-producer Timbaland) at the 2008 Grammy Awards.

The Rumble Strips
Welcome to the Walk Alone
Allido Records
5-piece band takes their name from Rumble Strips, which are small, continuous lines of bumps along the edge of a road. We found out that bumpy road may just get you dancing in your car! They sound like U2 for the new generation. Though the lead's accemt may sound too British for American audiences, his charm may just win them over. After Charlie sang lead vocals on "Back to Black" for producer Mark Ronson at The Electric Proms in 2007 the band began working with him on their second record at London rehearsal space The Joint. Recorded off the back of their first US tour the band lay down the bulk of the tracks at Avatar Studios, New York, leaving vocals to be completed in London, England whilst orchestration was composed and over seen by Owen Pallett (Final Fantasy, Arcade Fire) and completed in Prague. The new album "Welcome to the Walk Alone" will be released in the UK July 2009 The first single is "Not the Only Person" produced by Ronson. Strips are touring in UK and Germany through October 09.

Jill Sobule
California Years
Pinko
Singer/songwriter Jill Sobule raised the money for her seventh full-length album through fan donations. That she managed to meet her projected target of $75,000 (recording, manufacturing, distribution, and promotion) in fewer than three months. A $10 contribution earned you a free digital download of the album; $50 got you an advanced copy and a 'Thank You' in the liner notes; $200 earned you free admission to all of Sobule's shows for the year; and $1,000 got you your own personal Sobule-penned "theme song." Three people who donated $5,000 got Sobule to come play at their house, which she loves to do ("They always have really good spreads"), and the one fan who donated $10,000 got to sing on the album (listen for her on "Mexican Pharmacy").
From mid-January to March 08 Sobule had reached her target through donations from more than 500 fans and even a few non-fans. "I got a message from this one guy saying, 'I don't really like your music, but I'm donating because I like this idea,'" Sobule recalls with a laugh.
"The album is really about searching and yearning for something," says Sobule Her songs are rooted to a simple and effective melody. California Years finds the Denver-born, transplanted New Yorker celebrating her adopted West Coast with typical wit, grace, irony, sweetness, and satire, simultaneously extolling the state's penchant for free-spirited idealism ("San Francisco," "Palm Springs") and ripping it a new one for its shallow, self-absorbed celebrity culture ("Nothing to Prove," "Spiderman"). In between, it's the usual semi-biographical cast of characters who inhabit every Sobule album: death ("Empty Glass"), amiable hedonists ("A Good Life"), first loves ("Wendell Lee"), and quirky adventurers ("Mexican Pharmacy"). To help her capture the intimate quality that her new songs clearly called for, Sobule turned to her friend Don Was, a legendary producer and musician who's worked with everyone from Bob Dylan and the Rolling Stones to Randy Newman and Brian Wilson. "We were on the same page in terms of letting the story and the lyrics dictate what we did sound-wise," she says. "I was shocked at first when Don put the vocals so upfront. The first time I heard the tracks back, I almost blushed because I felt very exposed, but he really wanted the lyric and the story to come out." The band, which included guitarist Mark Goldenberg, bassist Dave Carpenter, pedal-steel guitarist Greg Leisz, and legendary session drummer Jim Keltner, played nearly everything live, "like in the old days," Sobule says, lending the proceedings an organic, earthy vibe. In 2007, Sobule's song "San Francisco" became the first single to be released in conjunction with Don Was' Wasmopolitan Cavalcade of Recorded Music, part of the producer's new-music website mydamnchannel.com. She was also a frequent guest on National Public Radio's "The Bryant Park Project," entertaining visitors to NPR.org with such musical ditties as "Ode to Super Tuesday" and "Lucy at the Gym."
Gary Go
Decca/Universal

"Say I am wonderful," says the singer/songwriter, Gary Baker, better knows as Gary Go who has been under studioexpresso radar for some time (he says he digs our interviews)! We met rooftop the W hotel in San Diego while he and his guitarist played live for a promotion radio broadcast with Sophie 103.1 Following the success of his single, 'Wonderful', which debuted at No.25 in UK Singles Chart, he was personally invited to warm up for Take That on their record-breaking stadium shows. His self-titled debut album 'Gary Go' was released on May 25th 2009 in the UK. It entered the UK Albums Chart at No.22 the following Sunday. The lead single 'Open Arms', together with a video, was released in the UK on May 4th 2009. Expect uplifting choruses and classic hooks with geeky charm embraced by young audiences.
Following several showcases in London, he signed to Decca/Universal Records and supported Amy MacDonald, the Script, and the Feeling on their U.K. tours. Go is going places...like iTunes FREE Single of the Week.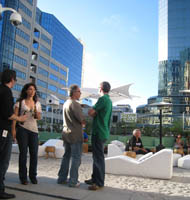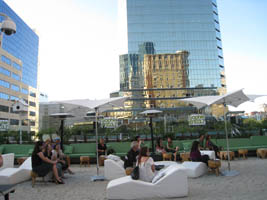 Avatar Sounds

Wilco with Feist recorded in Studio A at Avatar Studios for WXPN World Café. The session was produced by Wilco and engineered by Roy Hendrickson assisted by Rick Kwan & Aki Nishimura. Yeah Yeah Yeahs recorded in Studio C for iTunes Originals. The session was produced by Kelley Brogan with engineer Chris Coady assisted by Justin Gerrish. Angelique Kidjo mixed in Studio B. The session was produced by Angelique Kidjo & Jean Hebrail with engineer Russ Elevado assisted by Aki Nishimura. Spanish band Fito & Fitipaldis mixed in Studio G. The session was produced by Carlos Raya & Joe Blaney and engineered by Joe Blaney assisted by Rick Kwan.. Justyna Kelley recorded in Studio C with producers Kevin Killen & Guy Eckstine, engineer Kevin Killen assisted by Rick Kwan. Christian McBride mixed in Studio C. Christian McBride produced with engineer Anthony Ruotolo assisted by Justin Gerrish. Dave Holland mixed in Studio C. Dave Holland produced with engineer James Farber assisted by Justin Gerrish
Destination Studio Black Rock In Session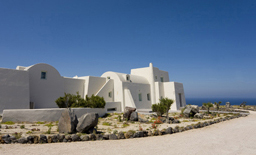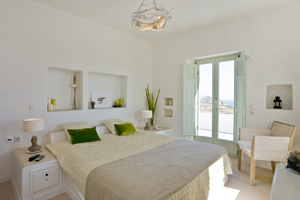 Studio owner and manager Kostas Kalimeris sent us these breath-taking new photos from this Greek Isles destination recording that offers lodging accommodations where Kevin Shirley produced Joe Bonamassa's new album (the entire album was recorder and mixed in Black Rock). Tracks for Lauren Harris Band were also recorded at Black Rock. more here...
A Royal Flush At Recording Industry
Charity Poker Tournament Hosted by Odds On Records
Hosted by noted engineer Dave Reitzas and joined by 120 of the industry's top producers, engineers, musicians and manufacturers, the July event marked the first-ever L.A. Recording Industry "No Limit Texas Hold 'Em" Charity Poker Tournament. All proceeds raised benefited Sound Art L.A., an organization that provides music education for children of all ages, giving them access to the tools of popular music and the guidance of professional musicians as instructors.
Joseph Magee Mixes New Tyler Perry Film
Features Music by Mary J. Blige and Gladys Knight


In "I Can Do Bad All By Myself," lead character Madea (Tyler Perry) catches sixteen-year-old Jennifer and her two younger brothers looting her home and decides to take matters into her own hands. She delivers the young delinquents to the only relative they have: their aunt April, played by Taraji P. Henson. A heavy-drinking nightclub singer who lives off of Raymond, her married boyfriend, April wants nothing to do with the kids. But her attitude begins to change when Sandino, a handsome Mexican immigrant looking for work, moves into April's basement room. The film features Mary J. Blige and Gladys Knight in supporting roles with stellar musical performances with supervising music mixer, Joseph Magee. "I Can Do Bad All By Myself" will be released by Lion's Gate Films on September 11. Tyler Perry's other films include "Madea Goes to Jail," "Meet the Browns," and "Diary of a Mad Black Woman."

Hitman & Hit Woman with LeMobil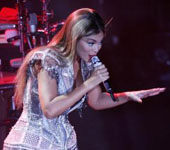 Le Mobile began with an afternoon set up, preparing 96 channels in time
for soundcheck. There was quite a distance between the remote studio and the stage (800 ft of cabling), making sure the crew got a work out! "One crew member carrying a pedometer, noted walking a whopping 5 miles during set up! Running cables was not easy labor in this case," says Guy.
"Both rehearsal and the final performance were equally stunning. Although
it is a challenge to impress the Le Mobile crew, Beyonce proved to be a true performer, leaving the audience, as well as the crew, in awe," add Guy.



LOS ANGELES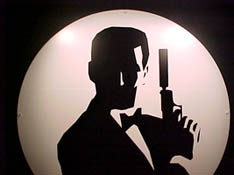 THE VILLAGE STUDIO D

Saturday, August 29
6:00-9:00 pm
INVITATION ONLY Reception
RSVP: claris@studioexpresso.com

SUNDAY, AUGUST 30, 2009
10:00am - 6:00pm
Details...Limited Space...ADMISSION IS FREE
RSVP required to todd@transaudiogroup.com



Produced & Organized by TransAudio Group of
Las Vegas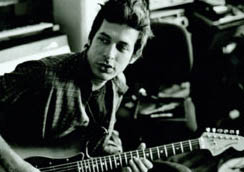 Producer Mark Ronson - will he provide music for Bond23?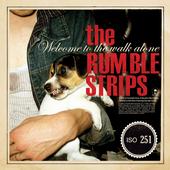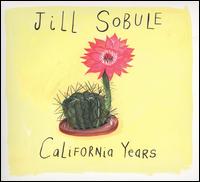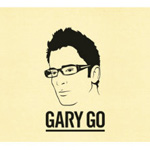 Gary who just got back from a tour with Lady Gaga, began writing songs at the age of eight and taught himself how to play several instruments. After leaving school, he began working at Dave Stewart's recording studio, but following some advice from Peter Gabriel at a job interview, decided to concentrate on his own music. Setting up his own indie label, Canvas Room, he recorded 'The So So' EP, which attracted the attention of a New Jersey producer who invited him to record material at his studio. Inspired by living in the same house where Frank Sinatra grew up, he recorded a second EP, entitled 'The Diary of Rodney Harvey', before moving back home.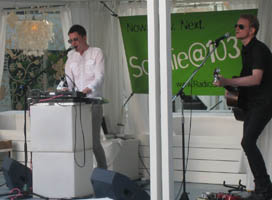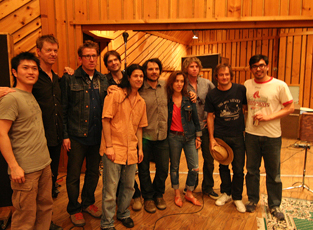 Wilco session recorded in Studio A at Avatar Studios
l-r: Aki Nishimura (assistant engineer), Nels Cline, Mikael Jorgensen, Glenn Kotche, Roy Hendrickson (engineer), Jeff Tweedy, Leslie Feist, Pat Sansone, John Stirratt and Rick Kwan (assistant engineer)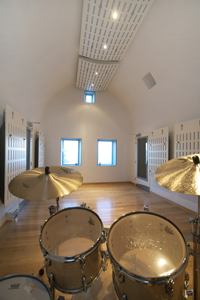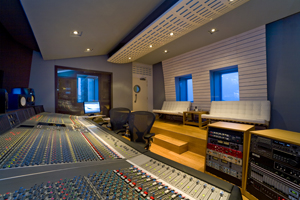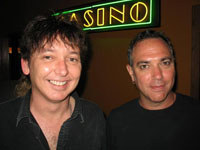 l-r: Bobby Ferrari, Head of Audio Production at Odds On Records & Studios and Recording Industry Poker Tournament (RIPT) event sponsor with Ben Grosse, renowned mixer and owner of The Mix Room in Burbank, California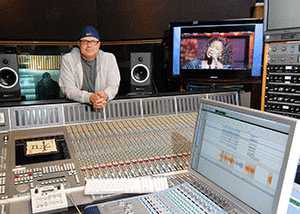 Supervising music mixer Joseph Magee with Mary J. Blige on the viewing monitor at Record One. Photo by David Goggin.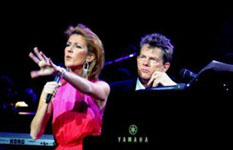 Guy Charbonneau of LeMobil has been nominated for a Technical Excellence and Creativity Award in the category of Outstanding Creative Achievement, Remote Production/Recording or Broadcast (Remote Engineer) for Hitman and responded laughing, "What is Hitman? I don't even remember..." considering all the various shows he has been involved in during the past few years. With a little research he realized, "Oh that was when we did David Foster in Las Vegas...cool."

Dave Reitzas also got noms in 2 categories for recording Hitman: David Foster and Friends
Congrats gentlemen!