David Reitzas

mixer l engineer l producer l drummer

History:  
Since launching his career as an assistant engineer on Guns N' Roses' 1987 classic Appetite For Destruction, four time Grammy Award winning engineer, mixer, producer and arranger David Reitzas has left his inimitable stamp on recording history, shaping the sounds of hundreds of superstar platinum selling artists whose songs and performances have defined a generation. All told, Reitzas has worked on songs or projects that have been nominated over the years in 52 Grammy categories. He earned his first Grammy as an engineer and mixer on Natalie Cole's historic 1991 album Unforgettable: With Love, then in 1998 joined Madonna onstage at the awards ceremony as the first engineer ever to receive an engineering Grammy in the pop album category for her groundbreaking Ray Of Light. In 2006, closing in on his 20th year as a recording engineer, Reitzas won his fourth Grammy for mixing the multi-platinum album "Mexico En La Piel " for international recording artist Luis Miguel. The year before, the same album won for Best Ranchero Album, earning Reitzas his first Latin Grammy.
David Reitzas is renowned for his infectious optimism, attention to every last detail and commitment to making each session run smoothly. Reitzas is also known as one of the industry's true pioneers in taking Pro Tools systems to artists' houses long before Pro Tools became portable, and was the first engineer to do a session in a guest room at the Beverly Hills Hotel for singer Michael Bolton.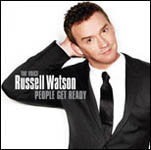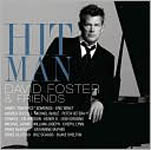 Reitzas sees the art of record making as a very collaborative process between the engineer, producer and artist. Developing an unspoken understanding with producers, he learns their little quirks and can intuitively run two steps ahead of them. "The key to my success has always been to make the artist and producer comfortable and give them an environment that allows them to bring out their best. I make sure everything technical is invisible so they can focus on the best aspects of the performance. It's crucial so that they can key in on what's working well rather than dwell on any technical issues.
Growing up in Fall River, Massachusetts, David Reitzas started his musical life as a drummer with big rock and roll ambitions. The studio environment fascinated him and he took an engineering class at Bristol Community College before studying music for a year at the University of Rhode Island, and ear training, harmony and percussion at Boston's famed Berklee School of Music. After moving to L.A. in 1984, when he wasn't spending his nights experimenting, composing and playing music in the schools labs at Institute of Audio Video Engineering, he was hanging around his apartment building filled with other students from the nearby Musicians Institute; his next-door neighbor and good friend was none other than future star singer-songwriter Jeff Buckley.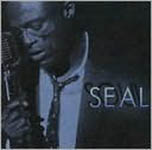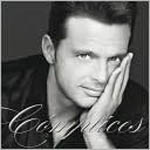 Dave started as a runner at Cherokee Studios and Sound City which eventually led to assisting at Rumbo Studios with producer Mike Clink on Guns N' Roses album Appetite for Destruction. Impressed with Reitzas' talent and ambition, Mike recommended the young engineer to multiple Grammy winning mega-producer David Foster (Whitney Houston, Natalie Cole and Celine Dion) who was looking for a young and hungry engineer ready to learn. Foster gave Reitzas the key to his Chartmaker Studios in Malibu and asked him to work with an artist that he had promised studio time to because Foster had to leave right away on a personal trip. "Wow, here I am, the first day meeting David Foster and he already has enough faith in me after only meeting with him for a half hour that he's just giving me the studio to start working!!" This led to an incredibly fruitful eight year working relationship, during which time Reitzas met many of the Artists that have added to his extensive discography including Madonna, Streisand, Whitney, and Celine.

After becoming a freelance engineer in 1995, Reitzas continued on projects with Foster when he experienced a chart renaissance working with some of the current decade's most acclaimed male vocalists, Michael Bublé, Josh Groban and Andrea Bocelli. Dave also spent many years working with mega producer Walter Afanasieff (Mariah Carey, Celine Dion, Michael Bolton, Kenny G).

Over the years, Reitzas has also collaborated on projects with producers Tommy LiPuma, Mutt Lange, Phil Ramone, Arif Mardin, William Orbit, Babyface, Jay Landers, Nick Patrick, and Andrew Lloyd-Webber, as well as composers Johnny Mandel, Jeremy Lubbock, Bill Ross, Marvin Hamlisch, Stephen Sondheim, David Campbell (Beck's father) and Warren Campbell. "I'm very fortunate to be associated with such talented and musical producers and artists who have had such an influence in contemporary Pop music." Foster always told me, 'your name is going on this record, so it has to be your best.
The next phase of Reitzas' career kicked in with Madonna on the Foster produced tracks "You'll See" and "One More Chance" from her Something To Remember collection.
Madonna also asked if Dave would do a remix of "Love Don't Live Here Anymore." He jumped on that chance and she was so thrilled with his work, she flew Reitzas to London to record and mix her Evita soundtrack and later made sure he was at the controls for her groundbreaking release, Ray of Light.

In between projects with the known artists, Dave likes to spend his time working with new and unsigned talent. "Many people think that I'm not available or affordable to work on anything but major label artists, but nothing could be further from the truth. I love to be busy and some of my most fun sessions are with new artists that don't have the pressures of a record company hovering over them. Because of the variety of technology and affordable mid-level studios, it's easier nowadays to make even small budget acts get a lot more for their money and I'm always willing to adjust my rate when I hear talent."
Current Credits: 
Most recent live performance work for Hit Man: David Foster & Friends, a concert honoring David Foster recorded in May 2008 at the Mandalay Bay in Las Vegas featuring Groban, Bublé, Bocelli, Streisand, Peter Cetera, Boz Skaggs, Brian McKnight, Kenny G, Charice, Babyface, Celine, Katharine McPhee, Renee Olstead, and several new Foster discoveries performing Foster written songs.
Reitzas' work from last year can also be heard on Seal's record "Soul", Luis Miguel's "Complices, and Russell Watson's "People Get Ready.
My philosophy is, 'If you can imagine it, I can do it!'
Contact: http://www.reitzas.com/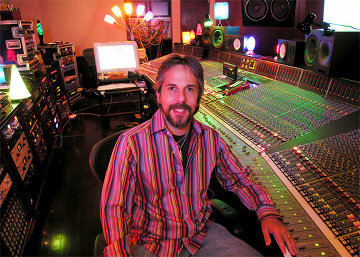 copyright 2009 studioexpresso