Expresso Cat Walk And Talk...
Mike Renault Joins Maple Jam Music Group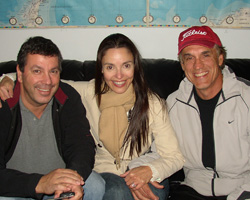 Artist Manager, Mike Renault, has joined the creative team of producer Greg Ladanyi and music executive, Starr Andreeff, to create the definitive multi-faceted venture, Maple Jam Music Group. The newly created Maple Jam Music Group (MJMG) will house artist management, digital delivery, a traditional record label, a recording/production studio, a publishing and licensing division, in-house publicity, a marketing team and a merchandising arm to promote its artists.
Renault brings over 25 years of experience in the music business to the newly formed MJMG. He has worked to elevate the exposure and appeal of such artists as Papa Roach, Megadeth, Static X, Squirrel Nut Zippers, and Primitive Radio Gods. MJMG?s current roster of notable artists include Type-O Negative, Hollywood Undead, Ligion, Everybody Else, Sound the Alarm, and Robin DiMaggio. Maple Jam is partnered with Icon MES reaching over 500 million consumers every week through the nationwide retailers like Wal-Mart, Target, Best Buy, Blockbuster, FYE and Borders Bookstore.
Ladanyi is best known for his engineering and production work with rock giants, such as Jackson Browne, including the albums Running On Empty, Hold Out, and Lawyers In Love, Don Henley's albums I Can't Stand Still and Building The Perfect Beast; Toto / Toto IV and Fleetwood Mac, Fleetwood Mac Greatest Hits an d Behind The Mask. Ladanyi's work contributed to 16 Grammy nominations for his artists and he has been directly nominated three times. Greg won a Grammy Award in 1982 for Best Engineered Recording with Toto's Toto IV and was nominated for Producer of the Year on Don Henley's smash hit Boys of Summer and Jaguares, Album of the Year for Bajo el Azul de Tu.
Andreeff brings 15-years of experience in the music business as an executive and manager to the artists of MJMG. As co-owner of Smash Music, Andreeff was responsible for the creation of numerous teen acts, including No Authority (Sony, Maverick).
Star City Takes On Hollywood
~Zak Rizvi and Brother Zahik Win Best Feature At FAIF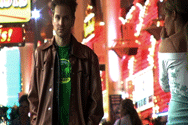 The River on Randolph Street depicts a weekend trip to Las Vegas that leads down a dark road of desperation, where a chance encounter with a stranger yields one last game–a game where the stakes are eternal. It is the second short to be released by the Rizvi brothers' Snowblink Productions. The film, produced by the Rizvi brothers along with partner Babak Naghi, marks the first time in the history of the FAIF festival that a short film has been granted the Best Feature Award.Zahik, who is a pilot for a major U.S. airline, wrote, directed and edited the film with no formal education or training, only years of hands-on experience. His brother Zak, who has over 20 years of professional production experience, was the only choice to handle the composition and post production on the project. Zak handled all aspects of the film's audio post production, creating and recording original music as well as sound effects and foley at StarCity Recording Company's Studio Z. As the original field sound was rendered unusable due to excessive ambient noise, it was completely reconstructed in the studio. The score, covering nearly all of the film's 18-minute running time, was created with a highly detailed "virtual" orchestra. The final stereo and 5.1 mixes were completed in StarCity's state-of-the-art Studio A.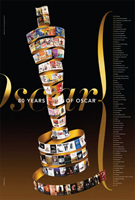 Oscar Green -- The 80th Academy Awards were presented at the Kodak Theater in
Hollywood and telecast on ABC. This year, Academy President Sid Ganis announced that ecologically intelligent practices have been incorporated into the planning and execution of the upcoming 80th Annual Academy Awards presentation on Sunday and related events. The energy-saving strategies are being carried out in collaboration with the Natural Resources Defense Council, a non-partisan environmental and advocacy organization. "Last year, in planning and producing the Oscar® show, we chose supplies, resources and services designed to reduce Oscar's ecological footprint," said Ganis. "This year, with the guidance and support of the NRDC, we've been able to do even more." A few highlights of the Academy's green program include:
With support from the Los Angeles Department of Water and Power, 100% of the energy used for the telecast, the red-carpet arrivals show and the Governors Ball will be supplied by renewable windpower. All of the generators used for the production, for press support and the red carpet arrivals area are powered by a fuel mix that includes biodiesel.
Among the vehicles made available by General Motors for use by production staff and presenters are zero-emission hydrogen-powered cars and hybrids. Food serviceware for all events associated with the Awards Presentation is either reusable or biodegradable/compostable. Academy Awards for outstanding film achievements of 2007 was presented on Sunday, February 24, 2008, at the Kodak Theatre at Hollywood & Highland Center, and televised live by the ABC Television Network at 5 p.m. PT. The Oscar presentation also will be televised live in more than 200 countries worldwide.
Oscar Winners and Noms For Best Song and Score

Once
"Falling Slowly" ********Oscar Winner
Music and Lyric by Glen Hansard and Marketa Irglova (first Academy Award nominations)!
Irish nominees Glen Hansard and Marketa Irglova will sing Falling Slowly live in Los Angeles on Sunday. The track, from the low budget romantic movie Once, has been nominated for the Best Original Song at the 80th Academy Awards. The eligibility of the song was probed by Oscar officials who were unclear as to whether it had been written specifically for the film, as the rules demand. But despite appearing on two albums in 2006, they ruled the song was written for Once four months before it publicly appeared. The Frames frontman Glen, and Marketa - a young Czech pianist and vocalist - co-wrote the track and star in the movie together. FILM SYNOPSIS --An Irish singer-songwriter performing on the streets of Dublin befriends a young Czech immigrant who is selling flowers to support her mother and child. The pair begin a musical collaboration with the hope of producing a marketable demo, working together easily as they skirt the more difficult issue of the unexpressed attraction that is growing between them.

Atonement
Dario Marianelli ********Oscar Winner (second Academy Award nomination for Dario Marianelli -previously nominated for: PRIDE & PREJUDICE 2005. He's working on The Soloist by Joe Wright currently in production about a schizophrenic, homeless musician from Skid Row, Los Angeles dreams of playing at Walt Disney Concert Hall.


Enchanted
"Happy Working Song," So Close," and "That's How You Know" from "Enchanted"
Music by Alan Menken (his 18th nom); Lyric by Stephen Schwartz

The Kite Runner
Alberto Iglesias (second Academy Award nomination for Iglesias -previously nominated for: THE CONSTANT GARDENER)

Michael Clayton
JamesNewton Howard (seventh Academy Award nomination)

August Rush
"Raise It Up"
Music and Lyric by Jamal Joseph, Charles Mack and Tevin Thomas (first Academy Award nominations). Performed by the Impact Repertory Theatre, one of the oldest black, not-for-profit theater companies based in Harlem, "Raise It Up" was written and produced by Columbia University film school professor and Impact co-founder Jamal Joseph, Tevin Thomas and R&B musician Charles Mack, who also sings with the choir.
FILM SYNOPSIS August Rush --Evan, a musically gifted eleven-year-old raised in a New York boys home, runs away to seek his birth parents and is soon living in an abandoned theater with a group of street urchins and their leader, the Fagin-like Wizard, who plans to exploit Evan's talent. Unbeknownst to Evan, his parents are nearby, both living in Manhattan and unable to forget the brief encounter years ago that led to the boy's birth.
Oscar Noms For Sound Mixing

The Bourne Ultimatum
Scott Millan, David Parker and Kirk Francis ********Oscar Winners
Ascend Sound Oscars Todd-AO re-recording mixers Scott Millan and David Parker won for Best Achievement in Sound Mixing, sharing the award with production mixer Kirk Francis. Supervising sound editors Per Hallberg and Karen Baker Landers from Soundelux won the Oscar for Best Achievement in Sound Editing for their contributions to The Bourne Ultimatum. "It is an honor richly deserved and we applaud your achievement," said Robert C. Rosenthal, COO of Ascent Media's Creative Sound Services Group. Jose Royo was recently named CEO of Ascent Media Group. He's been with the company for six years, having most recently held the position of CTO.

No Country for Old Men
Skip Lievsay, Craig Berkey, Greg Orloff and Peter Kurland

Ratatouille*
Randy Thom, Michael Semanick and Doc Kane

3:10 To Yuma*
Paul Massey, David Giammarco and Jim Stuebe

Transformers
Kevin O'Connell, Greg P. Russell and Peter J. Devlin

For Sony Corp.'s head of video businesses, Kiyoshi Nishitani, Blu-ray's victory over Toshiba Corp.'s HD DVD format is something he has been working at for more than two decades. Nishitani, a 35-year company veteran, helped develop Sony's Betamax video tape system but the technology lost out in the 1980s to the competing VHS format, supported by JVC and Panasonic maker Matsushita Electric Industrial Co. Ltd. BD or Bluray (optical) disc format was jointly developed by the Blu-ray Disc Association (BDA), a group of the world's leading consumer electronics, personal computer and media manufacturers (including Apple, Dell, Hitachi, HP, JVC, LG, Mitsubishi, Panasonic, Pioneer, Philips, Samsung, Sharp, Sony, TDK and Thomson). The format was developed to enable recording, rewriting and playback of high-definition video (HD), as well as storing large amounts of data. The format offers more than five times the storage capacity of traditional DVDs and can hold up to 25GB on a single-layer disc and 50GB on a dual-layer disc. This extra capacity combined with the use of advanced video and audio codecs will offer consumers an unprecedented HD experience. This time around, however, Nishitani, 57, and other company executives made certain Sony joined hands with Matsushita and many other global electronics makers. Nishitani, who counts watching movies as one of his favourite pastimes along with playing golf, has a wide collection of titles -- on Blu-ray discs, naturally.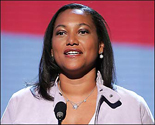 MTV president Christina Norman Stepping Down

The President of MTV Christina Norman will be leaving MTV at the end of the month. While an MTV spokesperson characterized Norman's leaving as "amicable," sources familiar with the senior-level-management structure at the company have said. MTV Music and Logo Group president Van Toffler will assume her duties until a replacement can be found.

Big Payday: Warner Music CEO, Edgar Bronfman Jr, received a compensation package in fiscal 2007 valued at $3.4 million. He also received a salary of $1 million along with $2,419,855 in dividends paid on restricted stock.

It's rumored Death Row Records wants to sell its music-related assets, including the rights to recordings from rappers Tupac Shakur, Dr. Dre and Snoop Dogg, for $25 million to Warner Music Group Corp., subject to higher bids at an auction.

Warner Woes and AOL Spin-Off Possibility Warner Music Group Corp. closed out 2007 with a best-selling holiday album by Josh Groban and a surge in digital music sales. Total revenue from digital music sales in the most recent quarter was $141 million, or 14 percent of total revenue. Management noted that mobile music sales were soft, in part due to a decline in sales of ringtones in the US, while demand for CDs continued to slide. Albums by Led Zeppelin, Groban, Michael Buble, Kobukuro and James Blunt were among the biggest sellers. Nevertheless, the company reported $16 million loss, or 11 cents per share, in the quarter ended Dec. 31 (after a profit of $18 million, or 12 cents per share, in the year-earlier period). The results sent shares of the New York-based music company tumbling $1.80, or 20.6 percent, to $6.94 on February 6. "The earnings aren't great, there's some garbage there to adjust for, but I don't think anyone is surprised that, oh, the music industry is kind of tough right now," says Chris White, an analyst with Wedbush Morgan Securities Inc. in Los Angeles.
Warner Music has sought to diversify its business in order to minimize its reliance on music sales by pursuing deals with artists and other companies that allow it to grab a cut of touring, merchandising, artist management and other areas. As part of that strategy, Warner acquired Bulldog in May but couldn't make it work. "While we were obviously disappointed with this acquisition, and have since exited the business, we continue to believe that taking prudent risks to expand and enlarge our revenue opportunities is a far better strategy than standing still," Warner Music Chairman and Chief Executive Edgar Bronfman Jr. said during a conference call with Wall Street analysts. Sales for Warner's music publishing segment rose to $144 million from $133 million. Warner noted that synchronization revenue, which comes from licensing recordings for use on movies and TV shows, was flat during the quarter due to the ongoing strike by Hollywood writers and its affect on production. Mechanical licensing revenue, part of which is derived from CD sales, fell 4.8 percent. Time Warner owns 84 percent of Time Warner Cable and may now have more options for spinning off the division tax free. However it's not clear that a complete spinoff will happen, particularly given a recent sell-off that has hurt the value of all cable stocks. New CEO Jeff Bewkes said the company was working to separate AOL's growing online advertising-based business from the dial-up access business, which is in rapid decline as people shift to high-speed Internet service from cable TV and phone companies.
That could make AOL more attractive to potential bidders. However, those prospects became murkier last week when Microsoft Corp. made an unsolicited bid for Yahoo Inc. That would not only eliminate two likely bidders for AOL, but create a major online advertising power. Google Inc. owns 5 percent of AOL and has a right to trigger an IPO of its stake in July. A spinoff or sale of AOL, should it occur, would mark a sea change from 2000, when Time Warner agreed to be purchased by the Internet company then known as America Online at the top of the dot-com bubble.



Grammy Winners, Parties and more...
studioexpresso Fly On The Wall Report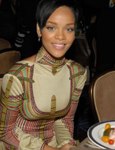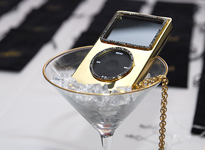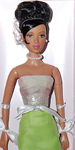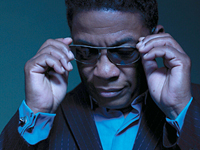 Rihanna, party swags, big winner, Hancock
The 50th year represents a considerable milestone for the Grammy Awards, which have survived derision from critics who continue to ridicule the program for favoring best-sellers over trail-blazing works by less mainstream artists. This year's nominations in the major categories reflected a tilt toward eclecticism — in particular Herbie Hancock's unexpected nominations and win for album of the year. Josh Groban, the pop-opera crooner whose Christmas CD, "Noel," was last year's top-selling album, sang a duet with Andrea Bocelli. Rihanna who had one of the year's biggest hit singles with "Umbrella," performed with the reunited 1980s funk act the Time with Jimmy Jam who's been working from Flyte Tyme West in Los Angeles located at Village Studios. Beyoncé performed with Tina Turner. Another radio mainstay, the Foo Fighters performed their recent hit song "The Pretender" in a segment with an orchestra featuring winners of a contest held on YouTube.
The Grammy organizers for the first time in years hired an advertising agency, TBWA/Chiat/Day, to develop a campaign for the 50th-anniversary ceremony. The academy has also rolled out an upmarket fashion line, with belts, jackets and other apparel, that will be sold at boutique retail stores. The clothing line and other recent promotions reflect "a watershed moment for us," said Evan Greene, chief marketing officer for the academy.
Special Tributes. The Grammy show televised live from the Staples Center on CBS opened with Alicia Keys duet with "virtual" Frank Sinatra. Alicia who did a really cool reggae performance at the VMA's sang next to a hologram of Sinatra. And who doesn't love Ol' Blue Eyes?! According to Al Schmitt who took the Sinatra big band to Capitol and flew in Keys vocals to create the duet with the late and great crooner. "We found the original masters and took spots where we would add Alicia's voice to make it sound like they're singing together," says multi-Grammy winner Schmitt.
Big winners at this year's Grammys included Amy Winehouse whose efforts to obtain a visa in order to attend the show had been rejected by the United States Embassy in London. Nevertheless, she won five awards, including Best New Artist, Record of the Year and Song of the Year. Mark Ronson took an award for Producer of the Year; Kanye West, who took home four rap awards; and Bruce Springsteen, with three. Joni Mitchell, beside being the subject of Hancock's winning album, also won a Grammy for Best Pop Instrumental performance for "One Week Last Summer" on her own Shine album.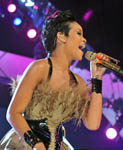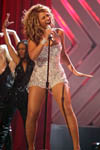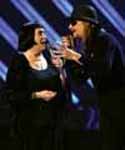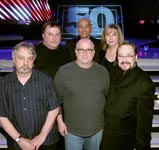 Artist photos: Wire Image Shown L-R: Music Mixers Eric Schilling and John Harris; Phil Ramone. Second Row L-R: John Cossette of Cossette Productions; Musical Director Rickey Minor; and Maureen Droney, Executive Director of the P&E Wing.
Among the performing highlights of the awards presentation was Rihanna's custom-made, rhinestone encrusted "BAD GAL"
mic featured prominently in her sizzling performance. Beneath the bling, the Sennheiser SKM 5200 microphone contains an MD 5235 dynamic capsule to cut through the mix with unrivaled musicality. An orchestral rendition of Gershwin's "Rhapsody in Blue" featuring the dueling pianos of Hancock and classical artist Lang Lang. Winehouse performed her hit "Rehab" live from London, and Tina Turner and Beyoncé (Sennheiser MD 5235 capsule on an SKM 5200) mixed it up on "Proud Mary" while the song's author, John Fogerty, beamed in the audience. Fogerty himself later performed with rock 'n' roll pioneers Jerry Lee Lewis and Little Richard. A Beatles medley featured songs used in the Las Vegas Cirque du Soleil production called Love and the film Across the Universe. Beatles drummer Ringo Starr and producer George Martin later accepted an award for Best Compilation Soundtrack Album. Foo Fighters frontman David Grohl, growling into his Sennheiser MD 431 II, electrifies a capacity crowd outside the Staples Center at the 50th Annual Grammy Awards Ceremony with the support of a full orchestra conducted by Led Zeppelin's John Paul Jones. Keely Smith and Kid Rock perform with the Audio-Technica Artist Elite 5000 Series wireless system using the AEW-T5400 microphone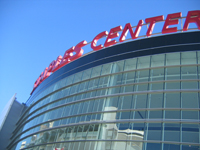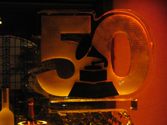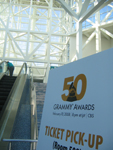 LA Conovention cetner; ice sculpture at Village studio Grammy party; Grammy Music Director, Ricky Minor
After all...It's A Party. At Friday's PEOPLE/Verizon Wireless kickoff party, Pink, dressed in a top hat while best new artist nominee Taylor Swift performed. MusiCares benefit honoring Aretha Franklin, the undisputed Queen of Soul, auctioned memorabilia including a pink Franklin-autographed Cadillac CTS for $51,500, raised $4.5 million, MusiCares' highest take ever. Representing Franklin's flirtation with classical and opera was Chinese piano virtuoso Lang Lang, 25, whom producer David Foster introduced with a caution: "Watch and be bewildered!" August Rush sensation Jamia Simone Nash sang Call Me, and Carmen Carter belted Think backed by saxist Dave Koz and the dancing Blues Brothers. The $1,250-a-plate crowd was treated to a steady serenade of Franklin classics, from John Legend's smooth Day Dreaming and Corinne Bailey Rae's gentle Ange l to ferocious renditions of Do Right Woman, Do Right Man by American Idol champ Fantasia and Rock Steady by Grammy best new artist nominee Ledisi. Appearing in a pre-taped video, former president Bill Clinton declared her "a national treasure." at the L.A. Convention Center. The doors to The Village were opened to close to 700 guests, consisting of GRAMMY-winning engineers and producers such as Chris Lord-Alge, John Alagia, Roy Thomas Baker, Ed Cherney, Jimmy Douglass, Geoff Emerick, Al Schmitt, Elliot Scheiner, and more, as well as leading artists including John Mayer, Liz Phair, Keb' Mo', Lucinda Williams, and Once star Glen Hansard. The Village's various studios were designated to represent the six key technical GRAMMY categories: Control Room A showcased the music of this year's nominees for Best Engineered Album Classical and Non-Classical while a flat-panel video monitor ran a slide show of album art from past winners. Along the same lines, Studio A showed nominees for Best Remixed Recording, Non-Classical. Studio B showcased Producer Of The Year, Classical and Non-Classical. Control Room D featured the music of this year's nominees for Best Surround Sound Album.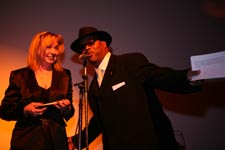 Aretha, Houston, Jimmy Jam with P&E director, Maureen Droney, Foo Fighters, Pink, Winehouse
Clive Davis' celeb-soaked, pre-Grammy Concert Party fueled speculation that diva Whitney Houston would be among the night's performers — but her only time in the spotlight came when the music mogul introduced her in the audience. Houston, who is working on her comeback album, didn't get on stage, but the event didn't lack for all-star performers — Alicia Keys, the Foo Fighters, Daughtry and Akon were among the Grammy-nominees who sang at the VIP event. Music-mogul Davis, chief executive of RCA Music Group, was introduced by Recording Academy President Neil Portnow at the Beverly Hilton event as "one of our most revered and iconic music men" and a "national treasure." It's the only way to explain Davis' ability to pack the ballroom with a hodgepodge of stars from across the cultural spectrum: Quincy Jones, Dita Von Teese, Larry King, Lindsay Lohan, Jackie Collins, Super Bowl champ Michael Strahan, Rihanna, and Buzz Aldrin among them. Andrea Bocelli, and Josh Groban performed a duet of Celine Dion's "The Prayer." "My teachers told me, 'Don't sing after dinner,' " Bocelli joked from behind the mike. "But tonight was a special occasion."

Warner Music Group's after-party drew revelers including Kid Rock and Cindy Crawford to former cathedral Vibiana in downtown Los Angeles. At the posh Sony BMG soiree at the Beverly Hills Hotel, floor-to-ceiling white drapes showcased photos from the Sony archives, from a wailing Janis Joplin to a guitar-playing John Mayer. "I feel like a plumber in a flower convention," Glen Hansard, Oscar winner alt-musical "Once," joked at the Sony bash. Attendees included Grammy winners Brad Paisley, Carrie Underwood and Chaka Khan.

Meantime at the Convention Center guests witnessed an amazing salute to Berry Gordy, founder of Motown. Los Angeles Convention Center was converted into a lush paradise of crystal chandeliers and sensuous red fabrics for the
2008 50th anniversary gala. Stevie Wonder — with Herbie Hancock and Ne-Yo, Smokey Robinson, Lionel Richie and the gifted "younger generation" star Jill Scott performed for an exclusive invited crowd of about 300 people, catered by Wolfgang Puck and organized by Gordy's life long protégé/famous movie and TV producer, Suzanne dePasse. Near 65 buffet stations featuring Italian food, Thai, Latin, you name it! There'll be a desert table with chocolate-themed Grammy dishes, and amazing pastries. Organizers say some 450 kitchen workers will be on hand, as well as 800 waiters. It took two months of menu testing and planning, and five days to prepare the food. "People won't be starving when they're finished with us!" chef extraordinaire Wolfgang Puck who shares this recipe he used for the bash -- for Mandarin Noodles with Sauteed Tenderloin and Vegetables (click on this link for the receipe) or And for more Grammys recipes, go to WolfgangPuckCatering.com

Smokey took the mike after Jill Scott serenaded Gordy with Billie Holiday's "Good Morning Heartache" and tore down the house with an impromptu "Tracks of My Tears" that was perfection itself. And then Stevie — genius, remarkable Stevie — thanked Berry for allowing him to buy his mother great things when she was alive. It would have been maudlin, except Stevie's phone started ringing during his speech. He answered it, and said, "Mom? Is this my mother calling from heaven?" He even cracked himself up! He told the guests when he was finally given the Icon award: much of his life has been about protecting that legacy. For example, even though he sold his music publishing giant Jobete to EMI several years ago, he retains all kinds of controls. Gordy is unprecedented in so many ways in the music business.
"What a life! What a wonderful life I've had," said the remarkably fit and young looking 78-year-old Gordy. He added: "I was a failure at everything I did until I was 29," and talked about how, seeing the cars on the line at Ford Motors, where he worked, he wondered if he could process music stars the same way, create them and build them. Fascinating.
Warner's Post Grammy Party Spotlights G (Green)
This marks the second consecutive year that WMG has celebrated this event with an environmentally conscious after-party.Lyor Cohen, Chairman and CEO of US Recorded Music, Warner Music Group, said, "On an evening when we have so many industry luminaries celebrating our artists' achievements over the past year, we felt it was equally important to turn the spotlight on the environment and remind others in the industry how they, too, can help promote a more environmentally friendly music business. I also want to thank the City of Los Angeles and all our sponsors who have helped underwrite the event and share our vision for environmental awareness."
In the program's first phase, WMG converted all CD/DVD products to use 30 percent post-consumer paper packaging; saving nearly 4.7 tons of wood per year. As part of the program's second phase, the company undertook a comprehensive review of its greenhouse gas emissions with the goal of developing a program to reduce or offset its "carbon footprint."
Cynthia Ruiz, City of Los Angeles Board of Public Works President, said, "The Department of Public Works is grateful to companies, like Warner Music Group, that do their part in helping the City of Los Angeles become a zero waste city. We hope that everyone -- businesses and residents -- will join in and help us to achieve this very important goal." California Gov. Arnold Schwarzenegger said, "California has consistently led the nation in environmental protection and we have learned that we can help our environment while at the same time protecting the economy and our lifestyles. I am very pleased that Warner Music Group, working with city, state and local leaders, has taken this issue to heart and is turning consumption into conservation on the important pop culture stage at this 'zero waste' event."
The Sweet Sound Of The Big Music Show On CBS
Giant Ears Behind The 50th Grammy Awards Broadcast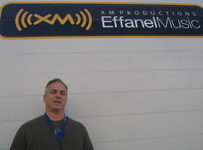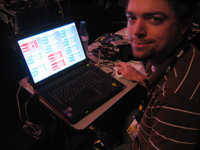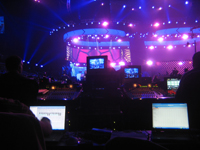 While the audience focuses their entire attention on stage and the performers, an incredible amount of work and preparation goes behind the Grammy Award Telecast that has the reputation of having the most complex audio production value in TV history. As usual, this year the show was produced by the executive team of John Cossette and Ken Ehrlich who sit below center stage, monitoring the entire production during the broadcast.
studioexpresso caught up with the choice group of audiophiles from the 130 + crew working on the show as the all-important sound checks got under way at the Staple Center the day before. "This year's show was bigger in size and scope than all previous Grammy shows," says Eric Schilling who along with John Harris is in charge of music mixing for every act on the show and sits in the XM/Effanel Productions Music Truck. "We work as tag team, each mixing 1/2 of the acts on the show," says Harris.

studioexpresso was told it takes approximately 7 days to load in and hang all the equipment before rehearsal can begin. This means several crews work multiple 24-hours shifts to accomplish the task in the first few days. 19 high-def cameras are used during the broadcast and we counted 19 video screens including the 7.5 ton LED wall coming out of the center of the stage extending up to the lighting grid. One can't help but notice the amount of gear in the hall -- 155 tons of 800-computer-controlled lights, 100,000 watts of sound delivered by numerous speakers and set pieces hang from the ceiling of Staples Center. "It takes 340 chain motors to hoist them up from more than 400 points on the ceiling. 13,000 amps power the light and sound systems alone," says Tom Holmes the production man who mixes all the elements, dialogue, music stems ATPB and Audience reaction and Sweetening and sits in the TV/Production truck. Tom is the last person in the chain before mix goes out to the masses for the LT/RT feed.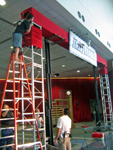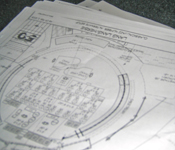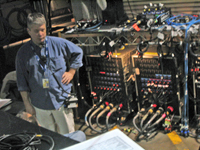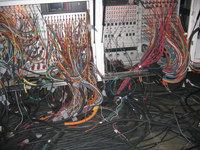 Rehearsals, sound check and camera blocking with the performers takes 4 days. The 3 1/2- hour program includes 35 songs performed on 19 different stage setups. More than 450 mics are used for all the different bands and hosts. There's a crew managing these mics (with spares, of course!) -- all organized neatly with artist names stored in foil containers sitting on a table near the stage. Microphones are placed all around the Staples Center to highlight and capture hot pockets of activity in the audience during performances/awards. We met up with Klaus Landsberg who says: "I"m the 'applause person' and need to capture the audience reaction to events throughout the show." Ron Reaves of ATK Audiotek handles music sound for the front-of-house in the Staples Center.
ORB is a dedicated "mirror image" broadcast truck parked at a nearby parking lot that allows the mixers a new level of rehearsal time so they are completely familiar with each artist's performance prior to airtime. The show has expanded to include a remote setup outside the Stapes Center to the Nokia Center.
Hank Neuberger is the advisor to the Recording Academy and sits in the music truck (SM/Effanel productions L7). The audio system in the house uses 94 speaker cabinets flown from the grid that include a cluster of 12 subs in the middle. "This also includes 9 delay clusters to ge the sound to arrive at the right time for everybody. The front rows of the audiences have 14 fill speakers to give them perfect sound," says Neuberger who also commented on the positive impact Digidesign ICON systems in the telecast: "In the past three years we've come to rely heavily on the power and flexibility of the dual ICON systems. Thanks to the tremendous workflow advantages made possible by these systems, we're literally able to capture more pre-mix time for our music mixers to create the very best balances. This allows performers and their producers more [collaboration time] with our music mixers to create a better sounding show overall. In the end, the results speak for themselves."
Other winning songs and albums recorded with Pro Tools spanned a broad range of categories, including Best Hard Rock Performance (the Foo Fighters' "The Pretender"), Best R&B Album (Chaka Khan's Funk This), Best Country Album (Vince Gill's These Days), Best Latin Pop Album (El Tren De Los Momentos by Alejandro Sanz), Best Folk Album (Levon Helm's Dirt Farmer), Best Reggae Album (Stephen Marley's Mind Control), and Best Surround Sound Album (The Beatles' Love).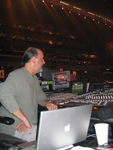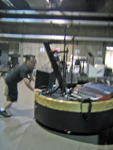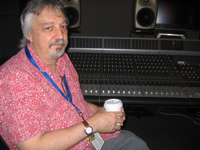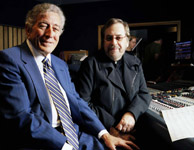 "The Grammys were the first high-profile award-show five years ago to be broadcast in HD/5.1 and, as "Music Biggest Night," has always set the benchmark by which all shows are judged," says the show's audio producer, Phil Ramone who sits with Tom Holmes, supervisor of the broadcast in the production truck. Ramone won his 14th Grammy for Tony Bennett's Duets: An American Classic. Congrats Mr Ramone, an American Classic himself! Ramone is the Chairman Emeritus of the Board of Trustees of the National Academy of Recording Arts and Sciences (NARAS), a Co-Chairman of the Producers and Engineers Wing, and is a former Trustee of the MusiCares Foundation, producing their annual pre-Grammy tribute (honorees include James Taylor, Brian Wilson, Sting, Bono, Paul Simon, Billy Joel, Elton John and Luciano Pavarotti).


For Sony Corp.'s head of video businesses, Kiyoshi Nishitani, Blu-ray's victory over Toshiba Corp.'s HD DVD format is something he has been working at for more than two decades. Nishitani, a 35-year company veteran, helped develop Sony's Betamax video tape system but the technology lost out in the 1980s to the competing VHS format, supported by JVC and Panasonic maker Matsushita Electric Industrial Co. Ltd. BD or Bluray (optical) disc format was jointly developed by the Blu-ray Disc Association (BDA), a group of the world's leading consumer electronics, personal computer and media manufacturers (including Apple, Dell, Hitachi, HP, JVC, LG, Mitsubishi, Panasonic, Pioneer, Philips, Samsung, Sharp, Sony, TDK and Thomson). The format was developed to enable recording, rewriting and playback of high-definition video (HD), as well as storing large amounts of data. The format offers more than five times the storage capacity of traditional DVDs and can hold up to 25GB on a single-layer disc and 50GB on a dual-layer disc. This extra capacity combined with the use of advanced video and audio codecs will offer consumers an unprecedented HD experience. This time around, however, Nishitani, 57, and other company executives made certain Sony joined hands with Matsushita and many other global electronics makers. Nishitani, who counts watching movies as one of his favourite pastimes along with playing golf, has a wide collection of titles -- on Blu-ray discs, naturally.

Multi Noms For Grundman Mastering Engineers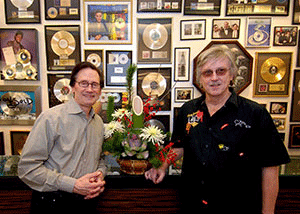 Pictured (L-R) are Bernie Grundman and Brian "Big Bass" Gardner. Photo by David Goggin.

Bernie Grundman Mastering, responsible for a consistently large percentage of chart recordings, was launched in 1984, following Grundman's 15-year tenure with A&M Studios. Bernie Grundman got nominations for his work on River: The Joni Letters, Herbie Hancock, Leonard Cohen, Norah Jones, Joni Mitchell, Corinne Bailey Rae, Luciana Souza & Tina Turner, featured artists. Herbie Hancock & Larry Klein share producer credits, Helik Hadarengineer/mixer, for Verve Records.
Brian Big Bass Gardner was nominated for mastering Echoes, Silence, Patience & Grace, Foo Fighters. Gil Norton produced the album with engineer/mixers Adrian Bushby & Rich Costey for Roswell/RCA Records.
Malibu Beach Inn
A world-class hotel destination From David Geffen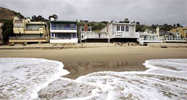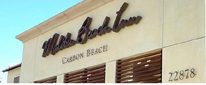 Artist Glenn Ness Images Represented by Sue Greenwood Fine Art in Laguna Beach.
Imagine. You've arrived at your own casually elegant contemporary beach home, with all the amenities of a world-class hotel nestled on the sands of famed "Billionaire's Beach," in the heart of Malibu. David Geffen's Malibu Beach Inn is the only luxury oceanfront hotel destination between Santa Monica and Santa Barbara. Here guests can experience tantalizing menu that meets world-class service and award-winning architecture and art.
Samuel Lara, executive chef at Malibu Beach Inn, Carbon Beach, creates contemporary dishes that combine Californian sensibilities with Asian influences, Latin touches and classic French technique. After five years at Chinois on Main, Lara left to work with Puck protégé Kazuto Matsusaka at Zenzero where he further perfected his Asian fusion techniques. He was part of the reopening team for the legendary Chasen's Restaurant and served as kitchen supervisor on the opening staff of the Five-Star/Five Diamond Raffles L'Ermitage, both in Beverly Hills. He has also worked at Shutters on the Beach in Santa Monica and the former Hotel Nikko in the mid-Wilshire area of Los Angeles. Lara was lead cook at The St. Regis Hotel & Spa Los Angeles in Century City.
The 44-seat Carbon Beach Club dining room features indoor and oceanfront terrace seating with a choice wine selection, "I've met each of the winemakers, tasted their wines, and learned about their production to put together a diverse list that displays the best of California's talented small producers," says Goldschneider. While at the Inn, enjoy original artwork by contemporary realist artist Glenn Ness, exclusively created for Malibu Beach Inn. Limited edition prints of Ness's realistic canvases (including series of pool paintings inspired by David Hockney's pool paintings) art on display throughout the property and in each of the 47 guest rooms and suites. For these paintings, Ness scouted his locations, photographed the scenes and rearranged its parts, adding and removing aspects to create the beauty of the final compositions

To create a hotel experience with unique residential appeal that embodies the romance, relaxation and seclusion of the Malibu lifestyle, architect Steve Pribyl and his firm gutted the building, taking it down to the studs in order to rebuild. The result is innovatively designed private and public spaces, luxurious fittings and fixtures, and interior elements that focus on residential comfort. "When guests drive up we say: Welcome Home." says Goldschneider.
The two newest beachfront hoteliers here made their fortunes separately, one in computers, the other promoting Cher and Joni Mitchell. Larry Ellison, the chief executive of the software giant Oracle and the world's 11th-richest man, according to Forbes magazine, bought the 21-room Casa Malibu Inn on Carbon Beach for $20 million. A few blocks away, David Geffen, a friend of Mr. Ellison's, with whom he owns a yacht, will reopen the Malibu Beach Inn
Friends of partners Mr. Geffen and software tycoon Ellison said that each man wanted to create a resort they might frequent themselves, in a seaside colony that was the birthplace of California surf culture and more recently has been a weekend retreat for Hollywood power brokers. Twenty-five miles from Beverly Hills, moguls stroll the white sand along Carbon Beach and sometimes gather at "Dealmakers' Rock," an outcropping where movie deals are said to have been made.

Paul Stubblebine Mastering and valve electronics experts Bottlehead Corp. have introduced The Tape Project, a new music-delivery format and 'record label.' The Tape Project is presenting a series of analogue releases on reel-to-reel tape to offer audiophiles 'an analogue listening experience that comes as close as possible to that of hearing the original master tape'. The 15ips half-track stereo, open reel recordings encompass a wide range of musical styles. The company is recommending tape machines and specifications for playback, as well as offering its own specially modified tape decks with custom valve components from Bottlehead.

Gift Of Music
The Guitar Center Music Foundation Raises Funds & Music Education Awareness




Musicians, music teachers and executives gathered at CityArt in Van Nuys to support the mission of The Guitar Center Music Foundation with a silent auction on February 23. The Gift of Music is a benefit for The Guitar Center Music Foundation in its efforts to improve the state of music education across the country. "I have invested myself at the state and national level. Our goal is to leverage our assets and resources to support other charities and advocacy's with successful models that are doing the work," says chairman of GCF, Larry E Thomas, Chairman and founder, The Guitar Center Music Foundation. In 2007 there was an important victory for music education; members of Congress unanimously passed House Concurrent Resolution 121, a bipartisan resolution stating that learning music in schools is important because it develops skills needed by the 21st century workforce, such as critical thinking, creative problem solving, effective communication and teamwork; keeps students engaged in school and makes them more likely to graduate; and helps students achieve in other academic subjects such as math, science and reading.

Cash Birthday Bash Hosted By Fender
February 22 - 24, 2008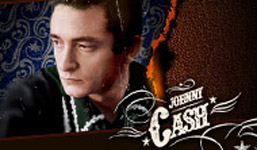 Hosted by Fender Museum in Corona, Calif and Shannon and Blake Miller of JohnnyCash.com offered appearances by Cash manager, Lou Robin and Cash family who were on hand to sign books during the 3 day celebration to benefit Kids Rock For Free. The event also included musical performance by Cash'd Out, presentation by Cash photographer Alan Messer.
Bill Miller has loaned a significant portion of his Johnny Cash collection to the museum featuring the last handwritten song Cash wrote, stage costumes, original artwork, gold records, the CMA Award won by Johnny Cash and June Carter as the Duo of the Year in 1969 and much more.
The non-profit Fender Center was founded in July 1997. Its Fender Museum of Music and the Arts opened in 1998 and began providing free piano, guitar and drum lessons to children age 7 to 17 in what would evolve into the Kids Rock Free program. Today, more than 600 children per week receive, free and low-cost Kids Rock Free educational opportunities, which also include bass, vocal performance and combo band classes. A 33,000-square-foot facility was opened in 2002 in Corona, housing classrooms, a 48-track digital recording studio, outdoor amphitheater, visual arts gallery and Fender Story exhibit, which presents the history of Fender and its impact on the entertainment world.
The live guitar auction and silent auction of memorabilia brought in more than $450,000-by far the most ever in the Center's eight-year history-and was one of many highlights of that evening's Fender 60th Anniversary Kids Rock Free® Benefit Gala, presented by the Fender Center in connection with Fender's yearlong Diamond Anniversary celebration. Stratocaster guitars signed by the Rolling Stones and the Eagles each fetched a stratospheric $100,000. An Eric Clapton-signed guitar brought in $47,000; one signed by Fender's founding marketing legend, Don Randall, commanded $27,500 and one signed by Bruce Springsteen brought in a totally boss $25,000.

"My choice is to depict the music as I see it or as I hear it. That's all I need to do. Do I have to prove something to somebody at this point in my career? [chuckles] I don't think so"
--Herbie Hancock
"If the lions don't write their own history, the hunters will."
--Berry Gordy
"It has never been clearer that digital opportunities are key to the music industry's future growth."
-- Michael Nash, Promoted to Warner Music Group Executive VP, Digital Strategy and Business Development (succeeding Alex Zubillaga) effective June 08
"Two weeks ago, celebs attended Ralph Lauren's fall 2008 fashion show in New York.The next day, so could you!"
---Claris Sayadian-Dodge Collection Highlights here

"10 years ago who could have guessed the new paradigm in music business-- ringtones sell for $2 and songs for $1."
--Glenn Ballard, producer (Wilson Phillips, Alanis Morissette, No Doubt)
"The music industry is going through a huge transition. There's a market for physical products including the CD. The future always depends on discovering great talent."
--- Jean-Bernard Levy Speaking at the Midem conference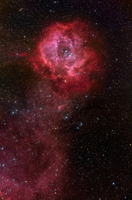 A galaxic rose for our Valentines...and



a total lunar eclipse --once in a red moon....it happened on Feb 20 2008
Took 50 minutes for the moon's ghostly-white color to turn to deep orangey-red.
AFP/Getty Images


You are subscribed as %Email% Please click here -- http://www.studioexpresso.com/MailListForm.asp to unsubscribe or subscribe from any future mailings. We respect all requests. Thank you.