Earful With Soundelux
ifet7 Fits Moby's Guitar-Man, Murphy's Style & Budget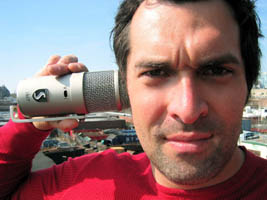 Daron Murphy (Moby's guitar player) gets an earful with the Soundelux ifet7
Playing guitar in Moby's band does have its rewards. For one thing, says Daron Murphy, who has been on tour for the better part of the last year helping the post-electronica superstar promote the album "Hotel," it allows him to spend time with his wife, Laura Dawn. Both are members of a humorous glam rock band, Rene Risque and the Art Lovers (renerisque.com) that attracted Moby's attention. Laura's vocals appear on "Hotel" and Moby invited her and Daron to tour with him.
Oddly enough, the connection has also helped Murphy develop a second career as a composer for advertising. "Moby really revolutionized the way alternative recording artists thought about the way their work is used," says Murphy. "His album "Play" sold about ten million copies. As some people know, he also licensed all of the tracks on the album for commercial usage, as well as most, if not all, of the tracks on "18" which sold around 3 million copies. And he made a ton of money. Suddenly, instead of deriding the idea of selling out, alternative musicians viewed spots not only as a way to generate income, but also as another way to break their music."
Murphy recently completed a spot for the successful Manhattan music house HUMAN. Wait, does that mean he shamefully played on his connection to Moby? "Absolutely," laughs Murphy. "But to be honest, I never claimed that I had any talent!"
While on tour in Santiago, Chile, Moby decided that he liked the way his band was treating some of his most popular material and immediately took them into a studio to track these songs for release on his next project, a greatest hits album. While in the studio Murphy was taken with the sound of the Neumann U87 that both Moby and Laura were recording with. He'd already decided to build his own project studio when he returned home to Brooklyn, and was on the look out for an all purpose microphone.
"I wanted to build my project studio up slowly, and my philosophy is that it's often a good idea to find a small company that makes equipment by hand and with love. I liked the U87 but it was out of my price range, and then I heard about the Soundelux ifet7. I checked it out and immediately purchased one from Vintage King Audio. It's great!
"I like the fact that the ifet7 has a switch that allows you to change modes. To tell you the truth, I'm not a real tech head. I come from more of an indie-rock background, so I'm not really sure about what the switch does. I do know that one setting is great on vocals and the other helps me get excellent guitar and drum tracks into Logic 7, my digital sequencer. A friend came over the other day and we recorded him playing upright bass and the ifet7 did a great job on him." Murphy also owns a Universal Audio LA2A compressor. "The chain works extremely well when I feed the ifet7 into the LA2A, and output the signal into my souped up Mac G5 through a MOTU Traveler interface. I use Logic 7, and I just pull up the ifet7 on a fader and the sound I'm looking for is there."
The ifet7 is designed to reproduce the performance of the 47fet and 87fet microphones with modern day improvements and features at the remarkably low price of $2,100 (MSRP). The ifet7 is a phantom powered FET condenser microphone with two sets of completely different sounding internal electronics. With the click of the "Vocal/Instrument" switch, engineers can go from the 47 (I mode) to the 87 (V mode) and back again. The ifet7 "I mode" incorporates the standard features of the vintage 47fet, retaining its essential hi-SPL input characteristics and unique instrument applications.
The ifet7 "V mode" captures the sound and features of the vintage 87fet, enabling it to perform vocal functions with a color favored by many.
Shamelessly plugging his bona fides, Murphy also says, "Make sure you point out that Moby will be singing into the ifet7 as well! I'm writing material for an album of my own, even though I don't have a label yet, and Moby (who lives in downtown Manhattan) has graciously agreed to appear on it.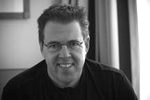 Soundelux Microphones are distributed by TransAudio Group, founded by industry veteran Brad Lunde. For more info on Soundelux, please email Brad Lunde at LVPA or Phone (702) 307-2700

Las Vegas Pro Audio is the direct sales division of TransAudio Group. The goal of LasVegasProAudio.com is to provide a personal long-term relationship with top engineers delivering insightful and accurate advice, unique equipment and long term support.TransAudio has quickly become the premier US importer/distributor for high-end audio. visit the web sites at: www.lasvegasproaudio.com
TransAudio Group's product lines include A-Designs (USA) AEA ribbon microphones (USA), ADT Toolkit, AEA, ATC Loudspeakers (UK), Brauner microphones(Germany), Drawmer (UK), Geoffrey Daking & Co. (USA), George Massenburg Labs (GML) (USA), Heil Sound (USA); Mercury Audio (USA) Mission Audio (UK) Phoenix Audio (UK), PAULY Superscreens(Germany), SABRA SOM(Brazil), Soundelux (USA), SoundField Microphones (UK), Z-Systems (USA) and Weiss Engineering (Switzerland) and Z Systems (USA).


Hollywood Cat Notes

The Hollywood Cat travelled from Venice beach to Mars...to catch happenings in April.....
write HC with your feedback and news
Artist Express...Giovanna Imbesi of TuttoMedia (Venice, Ca) writes and plays beautiful music. Last April her Composer Salon Series celebrated its Twentieth anniversary. "The salons aim to explore and celebrate LA's rich and unrivaled musical stylistic diversity," says Gio. Her private studio in Venice (available for lease occasionally) is the site of the meetings with artists: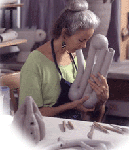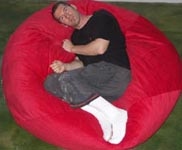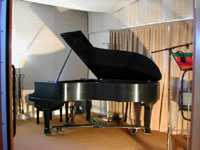 Rawcliffe (http://www.artawakening.com) who shows how a little clay and a lot of vision can completely redefine what a flute is (and they're gorgeous to look at, too!); Environmental sound artist, Peter Golub who proves that you can indeed have your cabaret AND your ballet AND your documentary AND your action flick AND your chamber music, and be damn good and successful! 2003 Bush Artist Fellowship winner, Philip Blackburn (http://www.philipblackburn.com) who will begin building a sound park in Belize, tells how (and why) he is melting the edges of architecture... huh? No worries. He explains. Finally, Eyesight Project (http://www.modusvivendimusic.com) stradles LA, Munich and Mexico City (geographically), as well as Jazz, HipHop, Electro, Samba, Mexican Banda and Dancehall and everything in between (stylistically), all in the name of having a good downtempo electro dub fun time...
Gio's private recording and production studio is located just blocks from the Pacific Ocean in Venice. The studio features a 2500 Sq. Ft. architectural loft with balconies and a roof deck just blocks from Main Street, lined with noted restaurants (Chaya Venice, Chinois, Joe's, Hal's, Wabi Sabi) and shops.
The state-of-the-art digital recording facility featuring ProTools 24 with a full array of TDM plug-ins, Avalon mic pres, a vintage 1927 Steinway "B" grand piano, Premiere drum kit, Roland JD800, Korg Triton, Roland VK77, Genelec monitors, JBL PA speakers and racks of sound modules. The recording booth accommodates a small string section, multiple voice talents and is suitable for ADR/animation voice recording. A variety of video lock-up options is available
To check out the next Salon, write to gio@tuttomedia.com or call 310-399-2800 or contact studioexpresso 818-990-3031 TuttoMedia • http://www.tuttomedia.com
Cosmic Collisions...The American Museum of Natural History presents Hayden Planetarium featuring Cosmic Collisions created with the major support and partnership of NASA. The show is narrated by Robert Redford with original music composed by Marcelo Zarvos.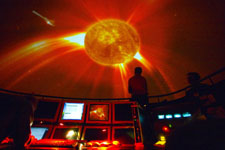 "The show just opened in March to great reviews. One of our building tenants & engineering community member, Lawrence Manchester, recorded the music in Prague and did mixes in his room at Avatar. His associate, Peter Hylenski, did the final mix at the planetarium, which involved 23 full range speakers, a sub channel (feeding 2 dual driver subs), seat shakers and floor shakers," says Avatar President Kirk Imamura.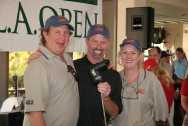 Play Golf... Each year, Sound & Music Industry Elite Tee Off for Hearing Conservation Charities at the Malibu Country Club. 11th Annual Mix LA Open is around the Corner again on June 12. Presented by the Mix Foundation for Excellence in Audio and Mix magazine, the tournament benefits the hearing conservation efforts of the House Ear Institute's Sound PartnersTM program, music education programs of L.A.'s Sound Art, and scholarships for students of the audio arts and sciences.

Following the tournament will be a silent auction where musical instruments, audio gear, art, sports memorabilia, wine/food baskets and audio industry mementos will go to the highest bidders. The day will conclude with a "19th Hole" barbecue dinner, live musical entertainment, and the presentation of awards. Remaining sponsorship slots can be checked online at http://www.mixfoundation.org/, or by contacting Karen Dunn at (925) 939-6149, or karenTEC@aol.com.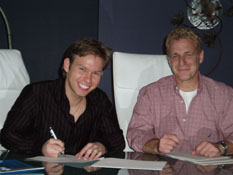 Nathan Lee Jackson (above), a young, aspiring country singer with a flair for songwriting, recently signed with StarCity Productions, led by music industry veteran Jeff Glixman and partner Jim Gentile. Jackson is currently working with Glixman on his first album for StarCity Productions at StarCity Recording Company, a state-of-the-art, world-class recording studio located in Bethlehem, PA.


Expanded Headquarters ...Cups 'N Strings Moves to New Headquarters and Forms
Strategic Alliance with DNS Digital Post. Launched in 2002, the studio has relocated nearby to a newly expanded facility designed to accommodate growth and diversification. The studio continues as a full service Santa Monica recording center -- featuring voiceovers, surround mixing, mastering, post-production, as well as restoration and archiving to a variety of analog and digital formats.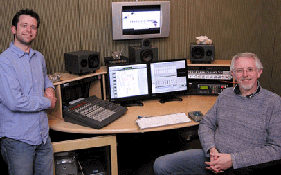 Pictured in Cups 'N Strings new control room are (L-R) Doug Nolan, DNS owner and Bruce Maddocks, Cups 'N Strings owner.
Photo by David Goggin
Adjacent within the new facility is DNS Digital Post, which has formed a strategic alliance with Cups 'N Strings. DNS offers both offline and online TV and film post-production, featuring the Avid Symphony with real-time color correction, plus Sapphire visual effects and Boris motion graphics. Three additional Avid bays are available for rental or with DNS staff editors.

"Basically, we can now offer true one-stop video and audio post," explained Bruce Maddocks, Cups 'N Strings founder and chief engineer. "DNS can prepare all video assets offline, assemble edit lists, pull the shots together and then Cups can add any voiceovers, other sound elements, and prepare the audio mix. Then DNS does the online work, color correction, audio layback, and final output."

Utilizing his 30-year experience as chief engineer at top studios nationwide, Maddocks' studio combines the best of cutting edge digital technology with vintage analog gear, providing a critical listening environment and the tools for today's high resolution production and post-production.
Cups 'N Strings new info: 3025 Olympic Blvd., Suite 400 Santa Monica, CA 90404
tel 310.453.1615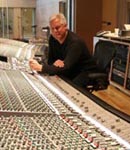 Left Above: Jaszcz is pictured at the SSL XL 9000 K Series console at Paragon Studios in Franklin, TN;
Right Above: Pictured at the customized Neotek Elan console in Cowboy Technical Services are Hatfield (left) and Arthur.
At this year's Grammy Awards, no fewer than four songs mixed by Nashville-based engineer John Jaszcz (above left). In addition, two Jaszcz-mixed records won Dove Awards at the 37th Gospel Music Awards on April 5.
Engineer/producer Tim Hatfield (above right) and artist Rob Arthur (Five For Fighting) recently worked on Arthur's upcoming release at Cowboy Technical Services in Brooklyn, NY. Performing on the session were bassist Will Lee (Late Show with David Letterman), Charlie Drayton (Keith Richards, Iggy Pop), Jack Petruzelli (Rufus Wainwright) and Gary Sieger (numerous Broadway credits). Arthur, who is playing keyboards on tour with Peter Frampton this summer, is a regular at Cowboy Technical Services, having performed on Hatfield-engineered sessions for Keri Noble and the Damnwells.


Axis Of Justice On KPFK 90.7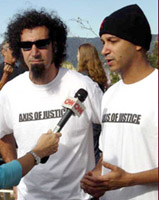 The Axis of Justice Radio Network is a monthly radio program that combines music, passion, politics and activism. System of a Down frontman Serj Tankian and Audioslave guitarist Tom Morello weave together 60 minutes of "rebel music," discussion and interviews about our world and the struggle for justice.
Each program features passionate dissident songs from artists like Public Enemy, Bob Marley, and the Clash, while Tom and Serj explain the political messages and motives behind the music, as well as their relationship to the political and social issues we face today. Shows also feature interviews with courageous activists fighting the power and making a difference
The Axis of Justice Radio Network can be heard at 7pm, the second and fourth Friday of each month on KPFK in Los Angeles, 90.7FM, 98.7FM in Santa Barbara. You can also listen online at www.kpfk.org. Old Axis radio shows are archived in mp3 format and available in podcast format as well.

Russ Recording on DVD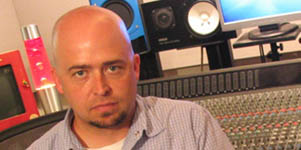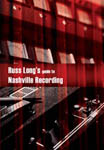 Aaspiring engineers, and up-and-coming producers can get an actual documentary of a recording session in 'Russ Long's Guide to Nashville Recording." Available from Las Vegas Pro Audio (www.lasvegasproaudio.com), the new DVD from one of Nashville's most versatile engineers puts viewers directly behind the console for an unparalleled educational experience.
Russ (Wilco to Alison Moorer and Dolly Parton, Long) meticulously documents the recording of two songs with five Nashville musicians. From tracking to the final mix, every microphone position, EQ and compression setting is noted. In addition, Long uses two completely different signal paths to accomplish the task, capturing Song #1 with his arsenal of world-class gear, and Song #2 solely with inexpensive dynamic microphones and a popular 16-channel mixer.

"The concept behind this DVD is to show that pro-level recording and mixing is not just about having the right gear. It's about key principles, like knowing how to place mics properly, and what a kick drum or bass should sound like by itself before it's in the mix. The approach we take is to make it a logical introduction to the new recordist who might not understand things like mic level, line level or phantom power. There are a lot of people who are at this stage, and we've been getting a great response from them."
"Russ Long's Guide to Nashville Recording" also includes a data disc with all the audio files Long creates in the DVD. Users can compare the two songs to judge the quality difference between the two signal paths, analyze Long's creative choices, take charge of the tracks to re-record or manipulate them, and even remix the songs. "This package combines the elements of a comprehensive pro audio instruction book with the visual and hands-on aspects that DVD and digital audio afford," Long comments. "It's laid out in chapter form, with easy access to the information they'll want to refer to often, such as guitar miking."
Long has selected leading pro audio supplier Las Vegas Pro Audio as a preferred vendor for online distribution of his debut instructional DVD.
"Las Vegas Pro Audio offers an extremely comprehensive line of pro audio equipment, and they're open to anyone in the industry - Grammy-winning experts to total beginners," says Long. "They sell great gear, they really care about their customers and they develop lasting relationships with them."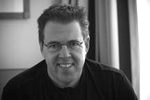 For more info on the DVD , please email Brad Lunde at LVPA or Phone (702) 307-2700

Las Vegas Pro Audio is the direct sales division of TransAudio Group. The goal of LasVegasProAudio.com is to provide a personal long-term relationship with top engineers delivering insightful and accurate advice, unique equipment and long term support.TransAudio Group, founded by industry veteran Brad Lunde, has quickly become the premier US importer/distributor for high-end audio. visit the web sites at: www.lasvegasproaudio.com
TransAudio Group's product lines include A-Designs (USA) AEA ribbon microphones (USA), ADT Toolkit, AEA, ATC Loudspeakers (UK), Brauner microphones(Germany), Drawmer (UK), Geoffrey Daking & Co. (USA), George Massenburg Labs (GML) (USA), Heil Sound (USA); Mercury Audio (USA) Mission Audio (UK) Phoenix Audio (UK), PAULY Superscreens(Germany), SABRA SOM(Brazil), Soundelux (USA), SoundField Microphones (UK), Z-Systems (USA) and Weiss Engineering (Switzerland) and Z Systems (USA).
Holophone Home!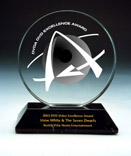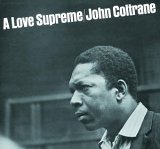 The Branford Marsalis DVD, "Coltrane's A Love Supreme Live in Amsterdam; Branford Marsalis" was captured with a Holophone Surround Microphone in Holland (nominated for two Awards at the Surround Music Awards in 2005). This month Holophone was at NAB booth #N3931 surrounding visitors with some of Canada's finest beer straight from the tap along with the taste of its new products such as the H4 SuperMINI, the world's first discrete 5.1-channel camera-mountable surround microphone, and the new H3-D, the most cost-effective solution for capturing surround sound on the planet. For more information on Holophone please visit www.holophone.com.
A portion of the purchase price from these microphones will be going to ONE, the world's leading organization in the fight against world poverty.

Films featuring Music Recorded at Avatar


This Year's TRIBECA FILM FESTIVAL (April 25-May 7) in New York City will host the world premier of three movies whose music was recorded or mixed at Avatar Studios by Avatar-based engineer, Lawrence Manchester. The Elephant King, starring Ellen Burstyn, music by Adam Balazs, www.adambalazs.com The Architect, starring Anthony LaPaglia & Isabella Rossellini, music by Marcelo Zarvos, www.zarvos.com Kettle of Fish, starring Matthew Modine & Gina Gershon, original songs by Ryan Shore, www.ryanshore.com
Who else is at Avatar? John Mayer was overdubbing in B with producer Steve Jordan while They Might Be Giants were recording with Dust Brothers producing in studio C (Kevorkian Mastering handled the work). In Sutdio G, Icarus Line was mixing for V2 Records with engineer Dave McNair, producer Mike Mussmano.


Land Plans Build!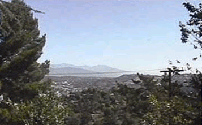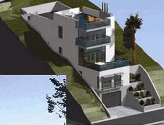 The property is projected to be worth nearly $1 Million when complete. Designed by Andrews + Chapman, house will feature open floor plan, 3 bed, 3 bath, floor to ceiling glass, 2 car garage & 3 level fireplace including rooftop deck. Bottom floor can easily be redrawn as a Studio. Total Rockstar pad. Listing with Caldwell Banker on 4/14 for $365k.
This property is offered by Mike Galaxy. Interested parties should contact 818-990-3031
Santa Fe Open Studio & Artwalk - May 6, 7


If you've paid attention to past studioexpresso newsletters, we included photographs from recent travels of designers Duke Sakiyabu and Isabel Ulrich. Now you can enjoy an exhibit of these photographs plus Duk's sculpture piece which will be making a rare appearance as well at the 17th annual Santa Fe Open Studio/Artwalk Weekend in Los Angeles on May 6 and 7. The first weekend in May has been designated as the permanent date for future Artwalks. Named for its' location on Santa Fe Avenue, the colony houses 57 studio residences. Once a year, over 40 residents of the colony open their private studios to the public. Also participating are some non-resident artists and sponsors providing art-related products.
If you enjoy painting, sketches, and sculpture, other guest architect/artists in Raul's studio (#14) will be freatured. The Open Studio on May 6 and 7 is always a fun, casual weekend so, we hope to see you there.



Bobby Borg is a composer, an artist, and a performer (Beggars Thieves, Warrant, Left For Dead). He has performed extensively throughout the United States, Japan and Europe with a variety of artists ranging from pop to R & B to rock and has over 25 years of experience in music. He is a graduate of Berklee College of Music in Boston with a BA in Professional Music, and the University of California in Los Angeles (UCLA) with a certificate in music business. Borg is the author of "The Musician's Handbook: A Practical Guide to Understanding the Music Business," published by Billboard booksoffers
Borg's Musician's Crash Course at UCLA
studioexpresso's Claris Sayadian-Dodge is one of the confirmed guest panelists
Tuesday June 20th
UCLA ROYCE HALL. RM 190: (DIFFERENT ROOM THAN LAST YEAR)
8:20 TO 9:40 pm
Class: Reg# R8476B dates: April 4-June 20, 12 mtgs.
310 825 9971 www.uclaextension.edu
4 units Approx $42 per class
:

Tickled With SSL900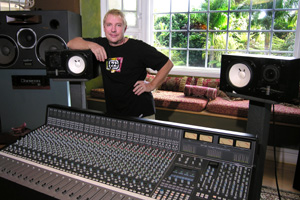 Prominent music producer and engineer/mixer David Tickle recently took delivery of a Solid State Logic AWS 900 Analogue Workstation System, winner of the 2005 TEC Award for console technology, for his private production studio in Hawaii.
"We're running Pro Tools|HD3 Accel here, but mixing-wise, the analog world is still the best," Tickle commented. "The bottom line is that my records sound significantly better if I can mix them in the analog domain. The AWS 900 interacts with Pro Tools perfectly, allows me to use my vintage gear, and my plug-in window allows me to access everything right here at the console. It's great to be making records without a mouse again."
The Studio At The Sunset Marquee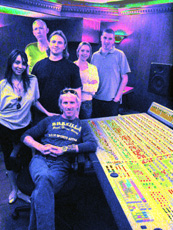 Next month studioexpresso visits Jed Leiber and his posse at the Sunset Marquee
Stay tuned!
A Letter From Down Under
Dear Studio Expresso staff,
Congratulations on a continuing(ly) fabulous industry E-zine. Living in Australia it is sometimes very difficult to keep plugged into the all important movements within the industry on a regular basis, and your fine offering is filling that need exceptionally well for me in that regard. I would be keen to see an update included in a near future issue, on the Cello Studios purchase and planned reopening. I have been closely following the complex from a historical perspective and am compiling a history as info comes to hand. Keep up the wonderful work, Kind regards from downunder
--Wayne Pickard. Hunter Valley, N.S.W.
Wayne, stay well and connected. Cello is now called East West, the new owner, a New Zeland company, plans to restore the building to its original glory. All of us at studioexpresso are pleased that the famed studio like in the film It's A Wonderful Life and its angel character, Clarence, will get a new set of wings! Who says, there are no happy endings!
Stay tuned and thanks for reading.
--studioexpresso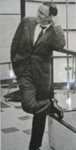 Sinatra Circa 1967 at studio 1, 6000 Sunset, home of East West Studios Today!