Also take a "fly on the wall" video tour with top studioexpresso producers from legendary, new world-class and cool find rooms (studioexpresso in alliance with Record Production and Babblefish is pleased to bring you these interviews)!
To watch the interviews, get your FREE Real One Player download here




Ken Allardyce - Sarm West, UK; Chris Fogel - Fig, Glendale, CA; Greg Ladanyi - Tidal Wave Sound, Studio City, CA
Joseph Magee - O'Henry Studios, Burbank, CA; Greg Penny - Sphere Studios, London; Elliot Scheiner - Presense studios, CT NEW!
Rafa Sardina - Abbey Road, UK -- watch more interviews from Al schmitt fromCapitol, Ralph Sutton and Lloyd Tolbert from Studio Atlantis, John Wooler, Lenise Bent and Andre Fsicher from the Village (posted under studio images).

Los Angeles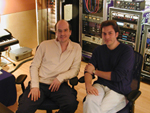 After Hours
Woodland Hills, CA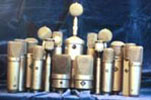 Bay 7 Recording
Valley Village, CA




Bomb Shelter
Los Angeles, CA



Castle Oaks
Calabasas, CA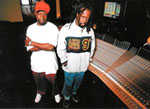 Chalice Studios
Los Angeles, CA


Dwarf Village
North Hollywood, CA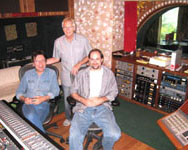 House Of Blues Studio
Encino, CA


NRG Recording
North Hollywood, CA


Paramount/Amerycan
Los Angeles, CA



Phantom Recordings
Sherman Oaks, CA





The Village Studios
Los Angeles, Calif
watch Interviews with:
Lenise Bent , Andre Fischer
John Wooler


WonderWorld Studio
Los Angeles, CA

Studio City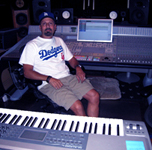 Cookie Jar Recording
Studio City , CA




Studio City Sound
Studio City, CA


WaterSound
Studio City, Calif
Mastering


Sony Internet Mastering (SIM)
New York, NY




Cups 'N Strings Mastering
Santa Monica, Calif


Paul Stubblebine Mastering
San Francisco, CA



Universal Mastering
North Hollywood, CA

Marsh Mastering
Hollywood, CA
Hollywood l West LA


Capitol Studios
Watch Al Schmitt from Capitol!
Hollywood, CA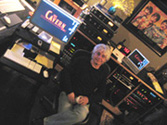 The Cavern
Hollywood, CA


Conway Recording
Hollywood, CA


East West
Hollywood, CA


Le Garage
West Los Angeles, CA


Linwood Studios
Hollywood, CA




Mothership
Hollywood, CA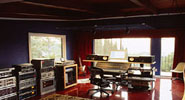 New King Sound
Hollywood, CA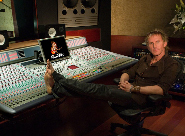 NightBird At Sunset
West Hollywood, CA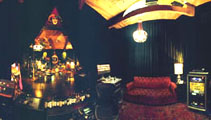 Phantom Vox
Hollywood, CA




Studio Atlantis
Hollywood, CA
closed

Orange County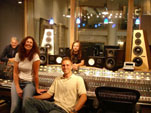 Sonikwire Studios
Irivine, CA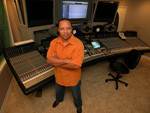 Diamond Sound Recording
Mission Viejo, CA



LeMobile
Carlsbad, CA



Rolling Thunder
San Diego, CA
Silverlake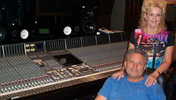 Soundcastle
Silverlake/Los Angeles, CA


Pasadena I Glendale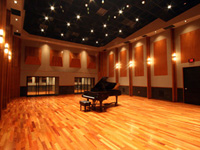 Silent Zoo Studios
Glendale, CA


Firehouse Recording
Pasadena, CA
Santa Monica
The Mix Lab
Santa Monica , CA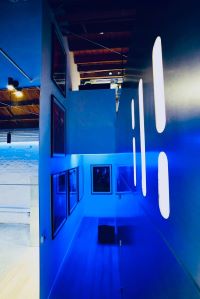 Media Ventures
Santa Monica , CA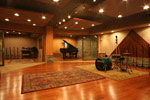 Threshold Sound & Vision
Santa Monica , CA

Burbank l North Hollywood




The Boom Boom Room
Burbank, CA


Glenwood Place
Burbank, CA


Mad Dog Studios
Burbank, CA



The Mix Room
Burbank, Calif




Ocean Studios
Burbank, CA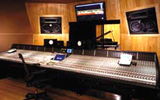 Pacifique
North Hollywood, Calif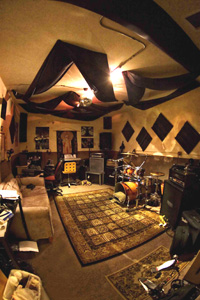 Thug Studios
North Hollywood, CA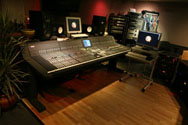 Wyman Records
Burbank, CA


Kong Foo (Royaltone) Studios
North Hollywood, CA
watch Interviews with:
Michael C Ross
Europe, Mexico, Jakarta
Austria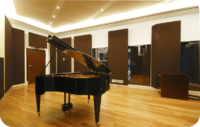 Prime Studio
Austria, Europe
Greece

Black Rock Studios
Santorini, Greece

Jakarta

Swara Padi Villa Studios
Bali, Jakarta
Mexico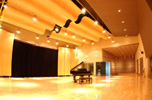 ElCielo
Mexico
NASHVILLE, TN
Sound Sage
New York




Avatar Studios
New York, NY
closed


Allaire Studios
Shokan, NY
closed 2008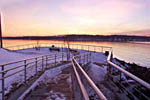 Pie Studios
Glen Cove, NY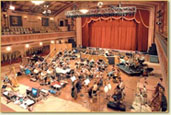 Manhattan Center Studios
New York, NY
Pennsylvania




Star City Recording
Bethlehem, PA

Malibu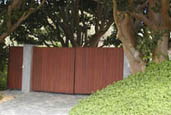 The Document Room
Malibu, CA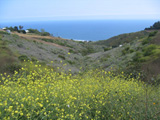 The Document Room
Malibu, CA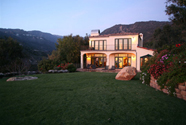 Studio At The Shore
Malibu, CA
Northern California


Annex Digital
San Francisco / Menlo Park, CA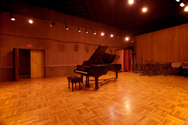 Fantasy Studios
San Francisco , CA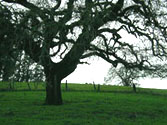 Prarie Sun Recording
Cotati, CA


Skywalker Sound
San Rafael, CA




Studio 880
Oakland,CA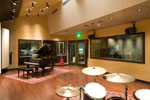 Studio Trilogy
San Francisco, CA


LAS VEGAS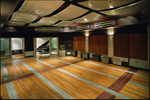 Odds On Records & Studios
Las Vegas, NV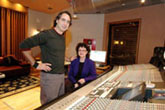 Studio At The Palms
Las Vegas, NV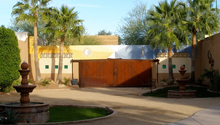 The Saltmine Studio Oasis
Mesa, Arizona