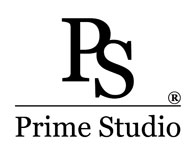 Prime Time Recording In Austria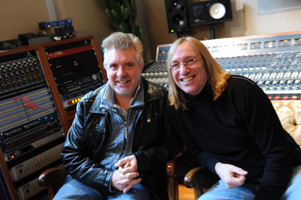 Mick Rogers with Chuck Ainlay
Surround yourself and your music in a beautiful studio situated in the middle of the Alps in Europe and let creativity flow!
Prime Studio may be a destination recording but it's certainly not a secret for many top recording artists and engineers like: Chuck Ainlay (Dire Straits, Mark Knopfler) who mixed the new Mick Rogers album at Prime Studio A. Who else has been at Prime? Gregg Bissonett, Shape Of Light (Prime Studio C). Naked Truth recorded their single, to name a few.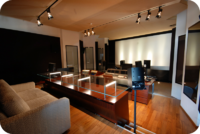 .
Control Room A

Some studio owners like Gerhard Buchbauer appreciate being in the service business. "Our main aim is to be prepared for every customers wish. We therefore have built the studio to the highest standard," says studio owner Buchbauer about the THX-Certified-Surround environment.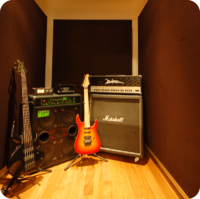 The facility offers three studios and plenty of gear and vibe for your creature comforts. Studio A consists of four separate recording rooms. Control Room A offers daylight, THX-Certified-Surround screening and is equipped with a 12m² screen, HD beamer and cinema seats.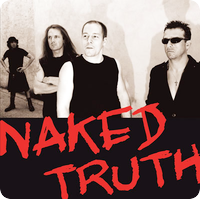 Control A has two cutting areas and a producer lounge. Four monitoring systems are built in, two surround systems for 7.1 (EAW) and 5.1 (Yamaha MSP7) combined with two stereo 2.1 systems (Yamaha MSP7 and NS10). Studio has 4m ceiling height and can be variably shaped for perfect flexibility by sliding the absorbers. Live-Recordings can be easily made combining the rooms of Studio A and Studio B. Or choose the Iso-Booth to separate louder instruments or use it as vox booth. Studio A is equipped with an A/V matrix for flexible intercom.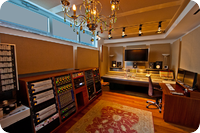 Control Room B
Equipped with a Full HD flat screen and three monitoring systems for 5.1 Surround (Yamaha MSP7) and Stereo (Yamaha NS10 & Avantone MixCubes) Control B is ideal for recording and post production. An extended Pro Tools HD system an AVID-Adrenaline and Mojo DX system is ready for use.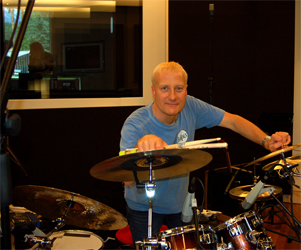 Gregg Bissonett at Prime Studio

Studio B has two rooms. Control Room B is a surround environment equipped with an AMS-Neve VRP48 and a classic Neve 8016 console. "To make you feel at home, we've added an open fire place which of course is calculated within the studio acoustic to fulfill the highest standard," says Gerhard.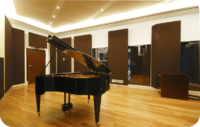 Studio A
Equipped with an AMS-Neve DFC console, Pro Tools HD3 system, classic ISA-110 pre-amps and a selection of analog and digital effects (ask and receive a complete list of Prime's plug-ins ), an AVID Media Composer / Mojo DX system, and many more.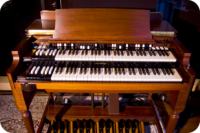 Studio B also features daylight atmosphere and is flexible acoustic is perfect for recording instruments and voice.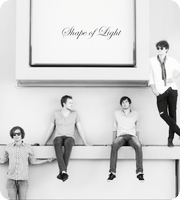 Prime Studios' Control C is ideal for your audio or post production project ensuring highest quality while being able to control your time and budget.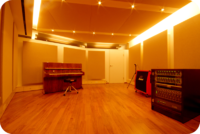 Studio B
The facility offers a nice selection outboard, microphones and music instruments to include Boesendorfer 170 Grand Piano, The Yamaha S4 has the musicality of a concert grand, The classic Hammond B-3 with Leslie, Gibson Les Paul Std. Vintage Sunburst and Supreme Ebony, Gibson Explorer Gothic, J-100 Natural, M III Cherry, U2 Ebony and Silver and many Custom Made Hemage and even a Mandoline and Bouzouki



For complete gear list click here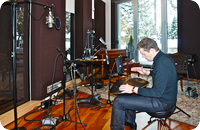 For bookings or a personal tour
contact: Gerhard Buchbauer

Prime Studio® GmbH -
Speckkarstraße 59A - 6068 Mils - Tirol - Austria
Phone: +43 5223 421 62 Fax.: +43 5223 421 6214 Mob.:
+43 664 261 6991
eMail: office@primestudio.at
web site: www.primestudio.at