Zap Mama Up Close & Personal
2010 NAACP Image Nominee Zap Mama Talks with studioexpresso
Abour Her Positive Music Spin
Interview by Claris Dodge


41st NAACP Image Awards air live Friday, February 26 on FOX.
This year, in the category of Outstanding World Music Album
Zap Mama's ReCreation is nominated. studioexpresso spotlighted this album in August 2007. Though producer, singer, songwriter and humanitarian Marie Daulne aka Zap Mama makes Brussels (Belgium) home, her music belongs to the world.
"My early childhood was filled with the music of my mother, the music of the Congo," she says. Her mission is loud and clear in her 2009 album released on Heads Up International, a division of Concord Music Group ReCreation (HUCD 3159): Positive Force of music inspired by nature and history aiming to crack the happiness code. Got your attention yet?! Rooted in a rich Brazilian vibe, ReCreation also boasts a guest list of
high-profile vocalists including Bilal, G. Love, actor Vincent Cassel and several others. You might say Marie Daulne thinks like an Olympic athlete. A sport injury changed life of a young runner who turned the downtime into a learning opportunity. "A new direction unfolded for me. Since I couldn't run, I decided to get my hands on any and every book on African and European art and history. I thought about what I would do
after I'm 30. I traveled back to my homeland and learned about the healing and connecting nature of music. Soon, voices were talking to me. Voices
from the earth... from mother or "mama." Fast forward 20-years and Daulne is celebrating a multicultural musical entity she has created, the Afropean vocalist and songwriter knows as Zap Mama.
"I couldn't play an instrument, so I had to learn how to make the music I was hearing in my head. I started with my vocals. Just singing in polyphony. It made me think of how the poor can accomplish happiness and togetherness with bare basics. So I learned to communicate my music and merged it with a philosophy of respecting nature, connecting
to people and finding happiness," Daulne says. "Take Villabe singing for instance --The African or Arabic world know the secret of simplicity.
I learned it from the Blue Men or nomads in Touareg (the Savanna desert near central and North Africa).
I learned from Animists and how they heal people….learned from their
oral tradition," she adds.

T Bone Burnett Wins Golden Globe, Meryl Streep's Admiration
Music For The Weary Kind (theme from Crazy Heart)


10-time Grammy Award winner producer T Bone Burnett (Joseph Henry Burnett) who is also nominated for a BAFTA Award walked with the Hollywood Foreign Press' prize in the Best Song category for his work with Austin's Ryan Bingham on the theme song
from Crazy Heart, "The Weary Kind."
And that probably would have been the highlight of Burnett's night, too, had Meryl Streep, upon winning her award as the Best Actress in a Musical or Comedy, not announced to the world that she wanted to change her "name to T Bone. T Bone Streep." Congratulations T-Bone!

Burnett is the Executive Producer of the forthcoming television series, Tough Trade, and is also creating original compositions and recordings for the series. He was nominated for an Academy Award in 2004, along with Elvis Costello in the category of Best Original Song for "The Scarlet Tide" from the film, Cold Mountain. For his work on that film, Burnett also earned the BAFTA's Anthony Asquith Award for Achievement in Film Music.

Australian artist Lucky Valentine is a kick. His music is techno pop arrangemenets of familiar tunes with a genre-bending twist and rap influences. At times, LV sounds more American or Brit that an Aussie export, but what we love the most is the freedom present in his musical landscape that wraps around witty, and at times, humerous lyrics that tell a story about youth, drugs, dreams, being broke, disfunctionality and love. Managed by SOS' Shannon O'Shea, Lucky Valentine just might get lucky!



Congrats to Chaz Jankel who received a BAFTA nomination for the score for the movie Sex and Drugs and Rock and Roll. The movie is a dramatic reenactment portrayal of Ian Dury's (Blockheads) life up until 1984 when we wrote a song called Spasticus Autisticus. BBC chose the song for the year of the disabled. "...A gross injustice occurred that year when the BBC banned this song which was really a war cry for the disabled.....the BBC thought it was Ian discrediting the disabled when in fact he was doing the opposite.........the movie focuses on Ian's fractured relationships and includes the time when we met and started writing together......both the actor who plays Ian, Andy Serkis (whose body movements were tracked for the cgi used to create gollam in lord of the rings and also for king kong) are nominated. "He is really awesome as Ian," says keyboardist/composer Jankel (one of the original Blockheads) who knew Ian in person and is awestruck by the authenticity of Mr Serkis' performance. Chaz says he feels extremely blessed to have been nominated as 40% of the score are blockhead songs and the rest is music he composed. He says the new production company added their touch. Jankel recently has completed his new album and one for R&B chanteuse, China Souls. He has also signed a publishing deal with BMG International for a co-write on the new Robbie Williams (huge in UK and Europe) CD. "So hopefully some interesting collabs will emerge from this album," says Chaz. S&D&R&R Playing at UK theatres from FRIDAY 26 JANUARY. Go see if you haven't already!

Music For "Dark Void"

Popular scoring composer Bear McCreary has mastered the new soundtrack album for the videogame "Dark Void" at Bernie Grundman Mastering with engineer Patricia Sullivan Fourstar and music co-producer Steve Kaplan. The composer explores new musical soundscapes with his score for the project developed by Airtight Games.

Sessions were completed in Sullivan's entirely remodeled new studio at Bernie Grundman Mastering. Speaker and room voicing were completed by BGM chief technician Beno May.

In McCreary's new "Dark Void" score, he further explores his distinctive and inventive mix of full orchestra, vocals, rock, world-beats and synth, creating a sonic experience that stimulates beyond the typical game score. McCreary explains, "The game's strong narrative structure is what made it such a joy to write music for. There's a good story that required multiple character themes and musical development along the lines of my work on "Terminator: The Sarah Connor Chronicles" and "Battlestar Galactica."

Dark Void's story centers around a cargo pilot named William Augustus Grey, who crashes in the Bermuda Triangle. From there, he is teleported to a parallel universe where he encounters other humans, called Survivors. Together, Will and the survivors must battle an alien race known as the Watchers to return to Earth.

McCreary is currently scoring "Caprica," the highly anticipated "Galactica" prequel and FOX's new comic-book action series "Human Target." He also scores NBC's medical drama "Trauma" and SyFy Channel's hit series "Eureka."



METAlliance Academy Presents "In Session with The Guys"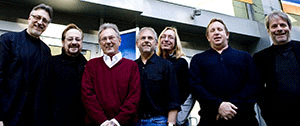 Listen up music lovers...this is a prime opportunity to get up close and personal with "The Guys," the seven pro audio masters in music -- Elliot Scheiner, Al Schmitt, Ed Cherney, Phil Ramone, George Massenberg, Chuck AInlay and Frank Filipetti.
Every attendee will participate in four sessions, each designed to provide different experiences in the recording process led by the founding members for a price tag of $2495.00

here's how to sign up: http://metalliance.com/academy/program.php
Producer Jeff Weber's (Nancy Wilson, Michael McDonald, Etta James), innovative concepts are now the operational foundations for two independent labels, Penny's Gang Records and 44-4 Records, distributed by Fontana (Universal) with more labels to come. Most recently, he was named President of both labels. He co-founded and programmed Studio M, a nationwide broadcast television network that utilized their growing 28,000 music video library to broadcast multiple genre based music video shows. It was on the air seven days a week, for five hours a day to an estimated audience of thirty million homes. Read more...
Studio Manager Shuffle

Firehouse Studios welcome new studio manager Jane Scobie while Candace Stewart returns to her new home at East West Studios, the historic studios on 6000 Sunset Blvd (previously Ocean Way).

TUBE-TECHSSA2B Summing Up New Marty Stuart Recording





To suggest that Marty Stuart's forthcoming album, Ghost Train, is a return to his roots, is nonsense, as he is one country singer/songwriter that has never strayed far from those roots. Even Stuart's string of commercial hits in the 1990s were less about calculating hooks than they were about the affections of a fickle public - affections that shifted for a time toward authentic country. Stuart cut his teeth backing the likes of Lester Flatt, Doc Watson, and Johnny Cash. Ghost Train is a return to his roots, not
in its content, but in its process.
Stuart and longtime engineer Mick Conley went into legendary RCA
Studio B, which is now literally a museum, to cut the tracks in the very first room that Stuart ever recorded in, back in the early 1970s, when he was playing with Lester Flatt. To highlight that beautiful recording in the mixdown process, Conley turned to a TUBE-TECH SSA2B summing amplifier as the final stage in an otherwise in-the-box Cubase 5 mix.

In the 1960s and 1970s, historic RCA Studio B turned out recordings for Roy Orbison, Dolly Parton, and Elvis Presley, along with hundreds of
other artists. Incidentally, it was also the same studio where Stuart's wife, Connie Smith, recorded her first tracks. RCA Studio B is now used by the Country Music Hall of Fame for tours and by lucky Belmont University students for analog recording classes. Conley had access to a wealth of Studio B's vintage analog gear, including a centerpiece API console, and produced a magical recording with it. "Going in there was a little bit nerve-wracking for me," admitted Conley. "I mean, I know the history of the place - many of the most famous albums in the world were made there.
So I had a reason to be nervous!"

Conley took the recording back to Paul Martin's Clubhouse at Inlight Studios, north of Nashville, where he and Stuart had taken over a control room that, until they arrived, had never been completed. As has been his recent M.O., Conley mixed mostly "in the box," but his recent Grammy-nominated recording for Kathy Mattea and the process used to create some of his other favorite contemporary recordings suggested that getting at least some of it "out of the box" was a good idea. With Mattea, he mixed everything through a Neve console. But the new little studio didn't come with a Neve.

"It's getting harder for a lot of studios to justify spending thousands of dollars on a good analog console," Conley said. "Even when I have
access to one, I only use a portion of its capabilities. But Marty and I
both like tubes and transformers. We need some iron in our diet, right?
So we asked the good folks at TransAudio Group [TUBE-TECH's U.S. distributor] to send us a demo TUBE-TECH SSA2B summing amp. I should have known it would be like bringing a puppy home for a 'demo.' There was no way we could send it back!"

He continued, "The first time Marty heard an A/B comparison between a fully-in-the-box mix and one that had gone through the TUBE-TECH, his one-word comment, full of depth and emotion, was simply, 'Wow!' The difference is obvious. Every piece of gear can go left and right, but with
the summing amp, I get front-to-back - true depth of field. I can place instruments in three-dimensional space. I can hear full reverb tails. The vocal sits there like magic, with everything else positioned around it.
Marty says that you 'can hear down in the mix,' which I think is a good description of what the SSA2B can do."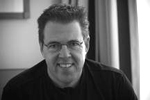 Participating manufacturers of highly respected gear included: L.A. studio musician and pro audio developer PETER MONTESSI of A DESIGNS ; UK's Hi-end monitor manufacturer BEN LILLY of ATC LOUDSPEAKERS ; One of the brightest minds in handmade microphones of our dayDAVID BOCK of BOCK AUDIO; Blues Magoos drummer/engineer/pro audio designer GEOFF DAKING of DAKING; Creator of The new bridge between tape machines and DAWs CHRIS ESTES of ENDLESS ANALOG; Inventor/Producer GEORGE MASSENBURG (Lyle Lovett, Aaron Neville, Dixie Chicks) of GML, Lehmann Audio, Soundfield and boss man at Legendary all-tube recording equipment from Denmark, JESPER B. NIELSEN of TUBE-TECH Well done, James!
Daulne approaches writing new material like she paints. "First I imagine the image and treat sounds like brush strokes…the perspective or the placement of instruments can change the view. I then add or take off musical elements, until I'm happy with the image. Daulne who is multi-linguist (French, Dutch Congolese and some Lingala or Portuguese) explores melodies on the keyboards first. She has gotten comfortable using ProTools. "I thank the guy who invented it…Sometimes ideas come to me on the road or when I'm out shopping. I used to record on my phone. Now, it's easier to capture it on my computer and I get a much better sound quality," she says.
Daulne also likes to conduct workshops for other artists on how to project stage energy combined with healing and oral tradition teachings. She believes that when it comes to fashion or style, understated elegance is ageless. "Arabic women like to cover themselves so you uncover the internal beauty first. Style is a personal choice. At the end of the day my music represents the real world and I'm always very clear on what I want," says Daulne who is proud of her NAACP nomination and representing her rich Afro European heritage.
Zap Mama music is beautiful, inside and out. She's a positive force in music today.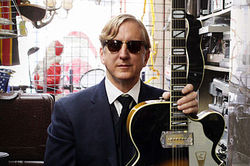 left: Presenters Cher and Christina Aguilera pose backstage in the press room at the 67th Annual Golden Globe Awards at the Beverly Hilton in Beverly Hills, CA Sunday, January 17, 2010, with T Bone Burnett and Ryan Bingham, after winning the category BEST ORIGINAL SONG – MOTION PICTURE for "The Weary Kind (Theme From Crazy Heart)" for "Crazy Heart", Music By: Ryan Bingham and T Bone Burnett and Lyrics By: Ryan Bingham and T Bone Burnett.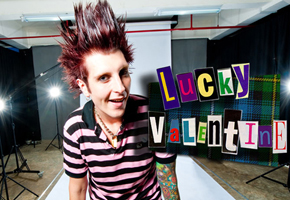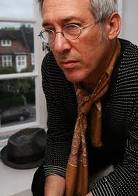 Chaz Jankel of Ian Dury/Blockheads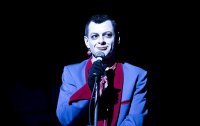 Serkis as Ian Dury in Sex and Drugs and Rock and Roll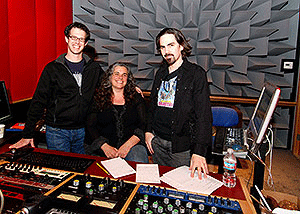 (L-R) at Bernie Grundman Mastering are co-producer Steve Kaplan, mastering engineer Patricia Sullivan FourStar, and composer Bear McCreary. Photo by David Goggin.
Released on January 19, "Dark Void" was developed by Airtight Games and published by Capcom for the Xbox 360, PlayStation 3 and Microsoft Windows.
It takes place on March 20 & 21 in Hollywood at the historic studios in the Capitol Records tower. "In Session with The Guys" attendees will participate and interact with the METAlliance founders in live recording and mixing sessions for the entire weekend. Amenities include catered lunches, a special dinner provided by renowned Marino Ristorante, and a special private party (for those who register by February 19). Space is limited.

Recording:
Phil Ramone and Al Schmitt in Studio A, Musicians TBA
Chuck Ainlay and Ed Cherney in Studio B, Musicians TBA

Mixing:
Elliot Scheiner in Studio C
"In the Box" home studio mixing with Frank Filipetti and George Massenburg in the Studio A lounge.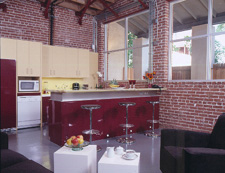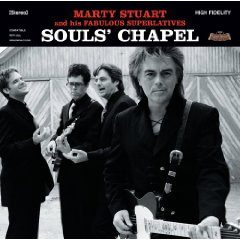 Stuart and Conley also produce a weekly half-hour show aptly titled "The Marty Stuart Show," on the RFD network. Their new TUBE-TECH SSA2B summing amp makes a big difference there as well. "TV is really very difficult,"
said Conley simply. "With the data compression and dynamics manipulation used in broadcast it is even more important to try to achieve as much separation as possible. With the new summing amp, the greater depth of field keeps things from wadding up in the center, the way they otherwise do. The end result is greater clarity."

With the great success of their new SSA2B and his long-time love of the classic TUBE-TECH CL1B compressor, Conley is excited to demo some other 'puppies'. Next on his list is the SMC2B multiband compressor. "I have an upcoming recording with Connie Smith," he said. "Like a lot of singers, she has a range in her voice that is quite resonant and static EQ isn't the best solution for it. But, I have a hunch that the SMC2B will control it and leave everything sounding nicer overall."

His parting words for the SSA2B summing amp? "Some might say that it looks kind of simple because it has no blinky-blinky-flashy this or that. But, that's the real beauty of its design. There are no buttons to push, and yet it has a more profound effect on the mix than a rack full of buttons."
For more information on TUBE-TECH contact Brad Lunde or Phone (702) 307-2700 or visit www.transaudiogroup.com


LasVegasProAudio.com, LasVegasProAudio.com, a division of TransAudio Group, is the launch pad for the brands of tomorrow. The goal of LasVegasProAudio.com is to provide unique equipment, useful information and long-term support to their clients.LVPA product line includes: Accusound Cable, Economy 50mm Shockmount,Enhanced Audio (Ireland), PAULY Superscreens (Germany)Sonodore Microphones (Holland)