Yahoo! Shouts For A-Desings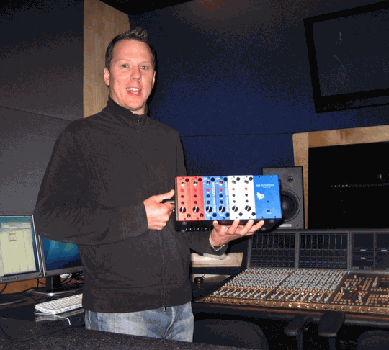 Yahoo! studios in Santa Monica recently completed a technical upgrade and redesign of the main audio production and post production studio that included the installation of one dozen A-Designs
Audio 500 Series-format microphone preamplifier modules. Purchased from GC Pro, with Account Manager Pepper Denny facilitating the sale, the complement comprises four P-1 modules plus two each of the EM-Red, EM-Blue, EM-Silver and EM-Gold modules.
Ian Dittbrenner, Director, Studio and Content Operations for Yahoo! Music, is thrilled with the performance of the modules. "I just used the P-1s on acoustic guitar for a performance in our studio and have never recorded a better guitar sound," he enthuses. The P-1 is based on the A-Designs Pacifica, a rack-mount mic preamp that recreates the performance of the classic Quad Eight analog console.
A-Designs Audio's EM Series modules – named for designer Jon Erikson and company founder Peter Montessi – feature custom-wound input and output transformers that produce tonal colorations that make each particularly suited to certain instruments, voices or microphone types. "The ability to mix and match offers almost limitless possibilities," comments Dittbrenner. "And the proof is when you mix. In the sea of 'sweet pres' the A-Designs modules are awesome new fish!"
Dittbrenner is generally to be found behind the mixing console in the Yahoo! Music facility recording, mixing and mastering 'live' in-studio performances by top artists, which have included Dixie Chicks and Coldplay. "If you want to hear what instruments are supposed to sound like, try putting bass through the EM-Silver, snare through the EM-Blue, toms through the EM-Red and backing vocals through the EM-Gold," he says.
It was while attending an annual audio conference that Dittbrenner first experienced the P-1 and EM Series modules. "I luckily stumbled into hearing them at TapeOpCon," he recounts. "I was never looking for any reason to swap out my previous pres but after hearing the subtle differences of each A-Designs pre on the convention floor I got really excited and knew that I would be able to hear the differences much better once they were in my studio. I really wanted to explore those differences, so I bought them."
The four P-1 modules at the Yahoo! Originals studio are installed in a 10-slot API™ 500VPR rack alongside the pair of EM-Gold modules in the studio's equipment credenza. The other six modules are housed in an API Lunchbox. A-Designs is a member of the VPR Alliance, which has set a program of standardization and consistency guidelines for manufacturers producing modules to fit into API Audio's 500 series rack format.
The most visited destination for music on the Internet, Yahoo! Music offers a broad range of original programming, such as Pepsi Smash and Who's Next, for which Dittbrenner also produces and post-produces numerous lifestyle pieces every month. In addition, twice a month he mixes and post-produces Nissan Live Sets, which is recorded live before an audience and is the most popular music program on the Internet. Featured artists have included Christina Aguilera, Tony Bennett and Kelly Clarkson.
For more info on A-Designs contact Brad Lunde at www.lasvegasproaudio.com or Phone (702) 307-2700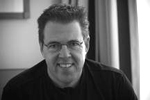 TransAudio Group, founded by industry veteran Brad Lunde, has quickly become the premier U.S. importer/distributor and/or U.S. sales and marketing representative for high-end audio. Success hinges on TransAudio providing dealers and end users with a higher standard of product expertise and support far beyond the norm. TAG product line includes Accusound, A-Designs (USA) AEA ribbon microphones (USA), ADT Toolkit, AEA, ATC Loudspeakers (UK), Brauner microphones(Germany), Drawmer (UK), Geoffrey Daking & Co. (USA), Enhanced Audio (Ireland), George Massenburg Labs (GML) (USA), Heil Sound (USA); Mercury Audio (USA) Mission Audio (UK) Phoenix Audio (UK), PAULY Superscreens(Germany), SABRA SOM(Brazil), Soundelux (USA), SoundField Microphones (UK), Z-Systems (USA) and Weiss Engineering (Switzerland) and Z Systems (USA)
LasVegasProAudio.com, a division of TransAudio Group, is the exclusive U.S. source for Accusound Cable, ATC studio monitors, Digital Audio Denmark AD/DA DXD/DSD converters, Daking electronics, Enhanced Audio mic mounts, Pauly Superscreen pop-filters, SoundField surround-sound microphone systems and software. The goal of LasVegasProAudio.com is to provide unique equipment, useful information and long term support.



Expresso Cat Walk And Talk...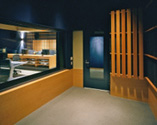 New Name, New Tec Award Nom-- studio bau:ton is now nonzero\architecture. Peter Grueneisen, co-founder and former studio bau:ton Principal of Architecture, has formed the new company to continue providing the services bau:ton clients have come to expect. And congrats to nonzero\architecture's Peter Grueneisen and Levels Audio (picutred above) owner Brian Riordan for being nominated in the Studio Design Project category for the 2007 'TEC Award for Outstanding Creative Achievement'. The nomination is for Levels Audio's new 13,000 square foot facility in Hollywood, California. The TEC Awards are organized by the Mix Foundation and winners are chosen by the readers of the industry-leading MIX Magazine, after being nominated by a panel of experts. After receiving regular nominations and a win with studio bau:ton over the last 17 years, nonzero\architecture continues the legacy with the current nomination for its first completed major project under the new company name. Voting is open at www.mixfoundation.org until midnight on August 31st. For more information on the project, see www.nonzeroarch.com
Music Supervisor Looking For Hip/cool Music For TV "The show Psychic Challenge will air on Lifetime and is about putting psychics through challenges to see how psychic they really are. All the music I'm placing has to be gratis. We turn the shows around so quickly that we don't have time to negotiate master and sync licenses. The artists will make $$ via their performing rights organizations royalties," says Vince Quintero, Music Supervisor/A&R for Bunim/Murray Productions Lyrics are cool and instrumentals with the lyrics will be 1000x better. Demographics are 18-26 year old and demos in any genre are being accepted.


Duet Album From Reba In September -- For her newest album, Reba joined forces with some of the biggest stars in music today for Reba Duets, which she co-produced with Tony Brown. The album hits stores on September 18th, 2007. You may have already heard the first single, "Because of You" with Kelly Clarkson. Other special appearances on Duets feature Kenny Chesney, Ronnie Dunn (of Brooks & Dunn), Vince Gill, Don Henley, Faith Hill, Carole King, Rascal Flatts, LeAnn Rimes, Justin Timberlake, and Trisha Yearwood.



The Golden Moments by Keith Hatschek (Backbeat Books) shares the secrets of 50 seasoned audio pros under one cover. From new trends in high-resolution digital audio and podcasts to setting up an effective home studio and getting the most from equipment, dedicated musicians won't want to be without their very own copy of The Golden Moment. The book also includes a foreword and in-depth interview with 17-time-Grammy-winning-engineer Al Schmitt and other heavy weights like Bruce Swedien, Richard Dodd, Ed Cherney, Chuck Ainlay, Jimmy Douglass, Mick Guzauski, and Elliot Scheiner.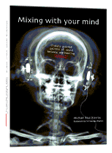 Stav's Mixing With Your Mind offers a foreword by Sir George Martin - "This book is a remarkable insight into the most important piece of equipment in the recording studio - the human brain." Mixer/engineer Ken Allardyce who keeps a copy in his studio also highly recommeds the book "It's brilliant for both layman and pro" says Ken Allardyce (Goo Goo Dolls, Green Day).

Wine Country's Answer to Sundance? On Saturday, September 15 at Paso Robles' Silver Horse Winery, few new artists get a chance to advance to the final concert competition and win cash & prizes at Winery Music Awards. Founded and produced by Kathy Kelly Productions, Inc., the competition was created out of the growing popularity of quality musical performances at many wineries throughout California. The showcases are open to original music artists from the US and Canada, independent and unsigned with major record labels. Producer, Jeff Weber (David Benoit, Chick Corea, Etta James) who has served as a judge, gives the Paso wines a thumbs up.


Tell your story to the world! YourTrumanShow will be following Keaton Simons into the studio, capturing behind the music footage and online diaries, for the making of his new album.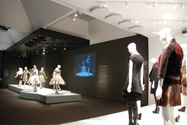 Rhythmic techno and heart-pumping drum-and-bass are not music genres typically associated with fine art exhibits; however, using the Audio Spotlight(R) directional sound system from Holosonic Research Labs, Inc, Boston's Museum of Fine Arts (MFA) was able to incorporate this "runway" music into its "Fashion Show: Paris Collections" exhibit without intruding on the peaceful museum ambiance. The show, which opened in November, highlighted 10 designers' collections -- designers with very different aesthetics and visions. The Audio Spotlight systems, located directly above each designer's "runway," deliver targeted sound to those viewing that particular collection, and no one else. The 1/2 inch thin, circular speaker discs create an ultrasonic signal that generates targeted sound only audible to those standing directly within the acoustic beam. The directional sound of the Audio Spotlight system enabled the MFA to include all 10 designers' collections, and play their individual soundtracks, in one gallery without crossover noise.

Festival Productions, Inc., George Wein's internationally celebrated music festival company, has joined with Shoreline Media, LLC to form The Festival Network, LLC (The Network), creating one of the world's premier entertainment and production companies. The recent transaction marks a new era for lifestyle marketing. Through The Network's consolidation of the destination festival market, music fans will enjoy more diverse live entertainment experiences and content. At the same time, corporate sponsors will gain access to highly coveted audiences through a single, unique and efficient marketing channel. eadquartered in Manhattan, with offices in Newport and Los Angeles, The Network will produce 18 music festivals (more than 105 days of music) in 2007, and will rapidly expand its offerings in 2008 and beyond. With live musical entertainment as its foundation, The Network will leverage its expertise and international relationships to produce festivals leading up to, and coinciding with, the 2008, 2010 and 2012 Olympic Games, as well as with other major sporting events. The Network's core team includes event production, music industry and marketing veterans Landon Mertz, Ian Zaider, Hudson Ansley, Thomas Rosen and Hank O'Neal. In addition to Wein (Chairman of Festival Productions) and Phillips (President), long-time associates Darlene Chan (Senior Vice President), Dan Melnick (Artistic Director), Bob Jones and Rick White (Producers), Charles Bourgeois (Public Relations Director), Scott Foster (Finances) and others will continue working on events around the world.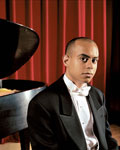 Imagination Meets Elegant Style and Exquisite Technique
Stewart Goodyear is an accomplished young pianist whose career is clearly on the rise. Highlights from his 05-06 season career include with the San Francisco Symphony under the baton of Michael Tilson Thomas and with the Toronto Symphony Orchestra and Music Director Peter Oundjian as well as his return to the Cincinnati Symphony Orchestra under Paavo Jarvi, and his Dallas Symphony Orchestra debut appearances.
Now you can hear Goodyear's breathtaking performance with The New West Symphony on:
Friday, September 14, 2007 8pm at Oxnard Performing Arts Center;
Saturday, September 15, 2007 8:00 pm at Countrywide Performing Arts Center at the Thousand Oaks Civic Arts Plaza and Sunday, September 16, 2007 4:00 pm Wadsworth Theatre, Brentwood . Program with maestro Boris Brott includes:
Copland's Fanfare for the Common Man and Gershwin's Concerto in F Major for Piano & Orchestra; An American in Paris and Rhapsody in Blue. Order Tix here or email studioexpresso for a VIP guest pass (limited number available on 1st come 1st serve basis).


Industry Standard For Video Advertising Emerges Google announced new plans to display advertising on popular video site YouTube by using an "overlay" ad unit, which appears as a strip on the bottom fifth of the viewing screen and begins to play 15 seconds into the start of a video. Initially, the ads will appear only on videos officially licensed to YouTube. Other sites, including VideoEgg, have been using the overlay format.

A New Beginning For The Robb Bros Owners of Cherokee Studios with a 35-year history in the entertainment industry will move their operation to Culver City. The three-room Cherokee Studios in Hollywood will close its doors on August 31. However, according to owner, Susan Donaldson, this marks a new beginning. "We're excited to move to beautiful Culver City near Sony Pix and will change the name of our business to Brothers Robbes Productions." Meantime, Cherokee was sold to a designer/developer who plans to errect four-story artist lofts with parking in place of the studios. The all-green project will begin in September while the brothers move to their new studio just in time to mix the soundtrack, Love N Dancing and have plans to continue with artist development. "We're moving our staff to the new location with us, " says Susan. The studio's phone number (323) 653-3412 remains the same.

According to sources the rumors of closing Virgin Megastores are false.

"I want my voice to sound like the Dalai Lama chanting from a mountaintop," Lennon told producer George Martin as the 19-year-old engineer, Geoff Emerick (left) sat on his first Beatles session. It would be his job to make Lennon's wish come true. Emerick will be interviewed by Howard Massey, co-author of Here, There and Everywhere: My Life Recording the Music of the Beatles, on September 15 at the Beacon Theatre after a performance by the Fab Faux, a Beatles tribute band comprised of top New York musicians including Will Lee (The Late Show with David Letterman), Jimmy Vivino (Late Night with Conan O'Brien), Frank Agnello, Jack Petruzelli and Rich Pagano.


Ken Ehrlich, who recently executive-produced the 49th Annual Grammy Awards, is one of the industry's most accomplished producers of specials, concerts and notable live events. He has produced 27 Grammy Award telecasts and created and produced the MTV Movie Awards, VH1 Honors and VH1's acclaimed Divas series. Ehrlich will return as executive producer of the 59TH Primetime Emmy Awards after previously announced producers Nigel Lythgoe and Ken Warwick have stepped down. The announcement was made jointly last week by Dick Askin, Chairman and CEO, Television Academy, and Peter Liguori, President of Entertainment, Fox Broadcasting Company. "We respect Nigel and Ken's decision and are fortunate that Ken Ehrlich has agreed to return to executive-produce his fourth Primetime Emmy telecast. He did a terrific job with the Emmys last year, and we are glad to have him back," said Askin. Said Lythgoe and Warwick: "After we wrapped the enormous effort of American Idol Gives Back, we looked at our upcoming slate of projects including the American Idol finale and the additional shows we will be involved in this summer, and realized that we could not devote the creative energy and time necessary to make the Emmys outstanding for the Television Academy and FOX." The Academy of Television Arts & Sciences' 59TH Primetime Emmy Awards will air live from the Shrine Auditorium in Los Angeles Sunday, Sept. 16 (8:00-11:00 PM ET live/PT tape-delayed) on FOX. In addition to numerous credits to include: Genius: A Night for Ray Charles, the Fifth Annual Latin Grammy Awards and the Blockbuster Awards, music specials for artists including Faith Hill, Celine Dion, Elton John, The Backstreet Boys, Shania Twain and Ricky Martin, as well as for *NSYNC, Aretha Franklin, Eric Clapton and Christina Aguilera, among others, Ehrlich has also been involved in the creation and production of the music-related series Motown Live, The Dennis Miller Show and the landmark series Fame and produced the series of specials Women Rock! Girls & Guitars as well as several episodes of Intimate Portraits profiling female musical artists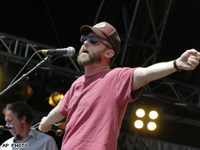 Greatest Hits Or Miss Most will agree that iTunes has made greatest-hits albums redundant. If you want an act's highlights, you can assemble them yourself. This dichotomy has, for some bands, made the decision to make a best-of album an increasingly difficult, sometimes contentious one. Some view greatest-hits albums as a blatant money grab that disrespects the integrity of the album. Pressure from labels can also come sooner than expected. The Sacramento, California, band Cake (its hits include "The Distance" and "Short Skirt, Long Jacket") was requested by its former label, Columbia Records to make a greatest-hits album. With only a handful of well-known albums to its name, the band judged a best-of disc to be premature. They refused, prompting a legal fight between Cake and Columbia. In the end, Cake left to form its own label, Upbeat Records, and will instead release "B-sides and Rarities" on October 2, with a live disc to follow this fall. "I have mixed feelings about greatest-hits albums," said Cake lead singer and guitarist John McCrea. "They're a force that can be used for good or evil." "For us at that point, we felt like it wasn't the appropriate moment -- that we hadn't existed long enough to warrant some sort of wistful retrospection. It kind of reeked of desperation." In recent years, a number of acts have released greatest-hits albums early in their careers, including Britney Spears, Hilary Duff and Sugar Ray. Though the advent of iTunes (not to mention illegal downloading and MySpace) has meant a band's most-popular songs can be instantly sampled or bought, greatest-hits discs remain lucrative to labels. In recent Nielsen SoundScan sales charts, at least half of the top 50 top-selling catalog albums typically are compilations. Labels often add rare unreleased material or unique packaging to these albums to entice die-hard fans. They are also viewed as a way to introduce audiences to an act with whom they may be unfamiliar. Still, there are several notable holdouts, including AC/DC, Radiohead, Phish and Metallica. Many artists feel greatest-hits discs corrupt the integrity of their prior albums. For the same reason, Radiohead and AC/DC have thus far resisted putting their music on iTunes, where albums are chopped into single tracks. It's a stance Chris Lombardi, founder of independent label Matador Records, often encounters.
"I've been trying to encourage some of our bands to do greatest-hits records, but I think artistically they have a real difficult time taking away the identity of the album as it stands alone," said Lombardi.
Many of the artists on Matador's roster haven't had hits in the conventional sense, but could benefit from having highlights assembled to make it easier for the more passive music fan. In 2003, Matador released "The Best of Guided by Voices: Human Amusements at Hourly Rates" -- a sensible collection for Guided by Voices, whose prodigious output included 16 full-length albums. "I felt the output was so huge for that band that to narrow it down would be helpful," said Lombardi. "Somebody might be intimidated by the size of the catalog."
Whether a label needs the consent of an act to issue a compilation varies from contract to contract. Catalog sales account for approximately 40-50 percent of a label's annual gross, so rereleasing and repackaging old material is far more than an afterthought. "If an artist has a say in these kind of things, you'd think that they'd want a greatest-hits record to be an intro to the band as a way to guide you into buying the rest of the records as opposed to being a substitute," said Steve Kandell, deputy editor of Spin magazine. Some greatest-hits records take on a life of their own -- like the Eagles' "Their Greatest Hits (1971-1975)," which is the best-selling album ever in the U.S. Similarly, Bob Marley's "Legend" was (and still is) a sensation. At one point, it spent 106 straight weeks atop the Nielsen SoundScan catalog chart. Other bands like U2 and Aerosmith have been criticized for their seemingly unceasing parade of greatest-hits albums. U2 followed 1998's "The Best of 1980-1990" and 2002's "The Best of 1990-2000" with 2006's "U218 Singles." Last year's "Devil's Got a New Disguise: The Very Best of Aerosmith" was the band's eighth compilation over the course of their 27-year career. "There's a reason why it doesn't seem very artistic: it's not. It's a commercial ploy," says McCrea. "That said, there are some terrific greatest-hits albums."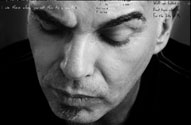 Billy Bop is on the road to support his new album Beautiful Door released on July 24 on New Door/Universal. According to John Prine, Thornton's music and songwriting is on a par iwth his directing, screenwriting, and acting. "It's all imaginative storytelling with a twist," adds Prine. As his own producer, Thornton puts the focus squarely on the songs, which seem the private writings of a man who lives an intensely insular life, not an internationally known actor/director.

Hearing Brands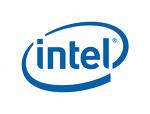 According to David Kiley in Businessweek, companies turn an ear toward improving the rings and pings in their product. The first sonic brand signatures date back to the 1950s. NBC has used its three-chime ID for decades. Intel's familiar sound logo gave an identity to a complex technology brand few consumers understood. And United Air Lines has found that its longtime use of a snippet of George Gershwin's Rhapsody in Blue translates into trust. Successful sound brands can take on a life of their own. McDonald's Corp.'s "I'm Lovin' It" sound bite has been adopted by consumers as a cell-phone rington and incorporated into a song by Taiwanese recording artist leehom Wang.
Next year's Ford Flex SUV will greet drivers with a symphonic door chime. "Customers are incredibly attuned to the sounds of quality, but we weren't, and I think it was costing us," says Derrick M Kuzak, Ford Motor Co's global chief for product development
So the Ford Taurus hitting the showrooms now has a new latch system that will make a vault-like sound when the door closes. The innovations on the Taurus and Flex will be rolled out across the rest of Ford's lineup over the next three years. At a time when most companies are focused on attracting consumer eyeballs, a few are targeting their eardrums. Unique sounds like smells trigger emotions - and tend to be far more memorable than traditional marketing messages. Tat has carmakers, cell-phone companies, and others hiring sound engineers to make their brands sing.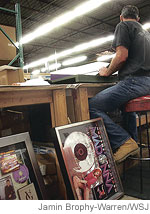 The Gold BustDejay and Ill-Eagle were two companies pumping out as many as one thousand plaques per gold or platinum record--the awards were doled out to radio stations, venues, and sound engineers, in addition to the artists and executives involved in the records' making. Profit margins were 40% for displays that ranged from $125 for a basic one to thousands of dollars for elaborate ones. Companies like Ill-Eagle design and assemble the framed awards, but don't produce the replica records themselves. Those are subcontracted out. (The records contain little or no platinum or gold; they are typically vinyl or plastic covered with a metallic-colored material. Small businesses like Mr. Sage's Ill-Eagle Enterprises and Jewel Box Platinum, a supplier of gold-record awards in Los Angeles, are some of the unsung victims of the massive downturn in record sales
Labels used to decide which records were worthy of gold status via various criteria. The RIAA formalized the process in 1958 with uniform criteria. Perry Como's "Catch a Falling Star" single was its first gold record. Platinum was added to the mix in 1976.

Today, labels rarely order more than 40 plaques--and since the number of certified albums has taken a nosedive, too, these companies are heading into side businesses like ready-to-hang art sold at Bed, Bath & Beyond, although why they haven't gotten into the framed album art business is a mystery to us. The award makers were protected from much competition by the RIAA-licensing process.

20th Century Fox Installs Brainstorm DCD-8 Word Clock Distripalyzers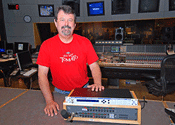 Denis St. Amand with the Brainstorm DCD-8 in the newly remodeled 20th Century Fox Newman Scoring Stage. Photo by David Goggin.

A leader in the world of blockbuster film music and audio post-production, 20th Century Fox recently installed Brainstorm DCD-8 Word Clock Distripalyzers with hi-resolution VSG-4 Video Sync Generators in its Newman Scoring Stage. The combination of the DCD-8 and the VSG-4 delivers a complete solution for all sync requirements in the scoring, recording and post-production environment We could not have done Pirates of the Caribbean without the DCD-8,? remarks Denis St. Amand, Assistant Chief Engineer of Fox Studios Operations
Goo Goo Doll John Rzeznik Taps Telefunken USA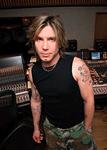 John Rzeznik of the Goo Goo Dolls.Photo by David Goggin.

Goo Goo Dolls co-founder John Rzeznik had a Telefunken Ela M 270 stereo tube microphone personally delivered to him backstage by company founder and CEO Toni Fishman. The Goo Goo Dolls are in the middle of a three-month world tour and performed near Telefunken | USA headquarters in South Windsor, CT. The Goo Goo Dolls, were formed in 1986, in Buffalo, New York, by guitarist/vocalist John Rzeznik and bassist/vocalist Robby Takac. In 1997, Rzeznik was approached to write a song for the City of Angels soundtrack, and the end product was Iris, which propelled the band to stardom, as it stayed on top of the Billboard Hot 100 Airplay charts for 18 weeks, and was nominated for three Grammys in 1998, including Record of the Year.

Drumm Off
Drummers can now sign up at their local Guitar Center store with any sales associate for Store-level competitions, at which drummers showcase their talent by performing a three-minute drum solo, begining on September 12. Judged on originality, skills/technique, style, stage presence and overall performance, winners of the store preliminaries will advance on to the store finals. Subsequent winners will then advance on to district finals, regional finals and finally the grand finals which will take place in December 2007. Drum-Off is open to contestants 16 years of age and older. This year's winner will receive a prize package valued at more than $45,000 including a Toyota FJ Cruiser, $10,000 cash, a feature in a Guitar Center ad campaign, a $2,500 Levi's shopping spree, a custom designed drum kit from DW, Pearl, Tama or Gretsch, a Roland TD20 electronic drum-set, a set of cymbals custom printed with the winner's signature, a one year drum/cymbal/stick/head endorsement deal, and a write up in Modern Drummer magazine. Additionally, store, district and regional winners will walk away with thousands of dollars in prizes from Drum-Off partners. An addition to this year's Drum-Off is a new interactive website that offers members the viral tools to upload tracks, edit profiles and share their passion. Users can also chat with other drum enthusiasts on the discussion boards dedicated to everything from talking shop to sharing techniques or viewing the exclusive video content with drummers such as Travis Barker, Adrian Young and Stephen Perkins.
Downtown LA Loft with studio
Offered by Christine Lloyd-Maddocks / Rodeo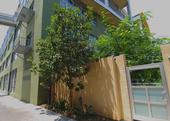 Stunning Corner loft. 2 level with hardwood floors, 20' ceilings, wall of windows. 1st Levl: spacious living areas, Gourmet kitchen with stainless/granite, 2nd Bed is custom RECORDING STUDIO, can be home theatre; full bath and storage. 2nd level: Lge Den/Sitting w/office area & private Master, walk in closet, full bath. Low HOA 2 secured car park, internet, cable, water. Across from Staples, Palm, S.bucks, Ralphs & soon LA LIVE. Over $100k in upgrades. See more details at myspace $999,000 or contact Christine Lloyd-Maddocks
(818) 437 0369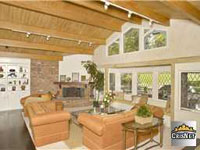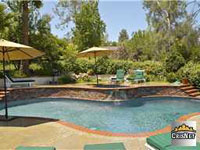 Extensively updated and remodeled ranch style home on a magnificent park-like lot with expansive lawns and trees. Featuring a separate newly built 1,200 sft guest house with state of the art music/recording studio!
This home is loaded with charm boasting hardwood floors, diamond pained windows, high beam ceilings, four fireplaces and more. Remodled kitchen opens to family room + bonus room with wet bar and entertainment system. Pool and Spa. For more info call Kay Fields at Prudential 818.419.1172

Quote Of The Month
"I am the biggest technophobe of all time. I don't have a mobile phone or an iPod or anything. I am such a Luddite when it comes to making music. All I can do is write at the piano."
-- Elton John
Rip
Merv Griffin
July 6, 1925--Aug 12, 2007



1963 AP photo
Merv Griffin...More than Talk, the big band-era crooner turned impresario who parlayed his "Jeopardy" and "Wheel of Fortune" game shows into a multimillion-dollar empire, died Sunday. He was 82.
Above all, he demonstrated that musicians can reinvent and be brilliant at business or anything they set out to do. From his beginning as a $100-a-week San Francisco radio singer, Griffin moved on as vocalist for Freddy Martin's band, sometime film actor in films and TV game and talk show host, and made Forbes' list of richest Americans several times. Griffin is survived by Tony and daughter-in-law Tricia Griffin, his grandchildren Farah and Donovan Mervyn, and his many friends and admirers. The funeral mass, by invitation only, will be at The Church of the Good Shepherd in Beverly Hills. My father was a visionary," said his son Tony
Sundance Classic Pick
I AM Cuba
1964
Mikheil Kalatozishvili, Director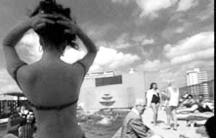 One of the most surprising cinematic rediscoveries of the 1990s was the revival of Russian filmmaker Mikhail Kalatozov's forgotten Cold War epic depicting, in intoxicating visual detail, the decadence and poverty of pre-Castro Cuba. Four didactic stories (co-written by poet Yevgeni Yevtushenko) are of secondary importance to the sensual and amazingly acrobatic black-and-white cinematography directed by Sergei Urusevsky, in which the handheld camera appears to fly over a Havana street and literally follow a bathing beauty into a hotel pool.