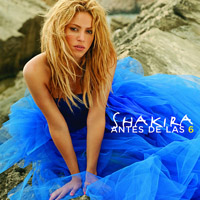 Shakira Appointed to Education Board by President Obama And 2011 Latin Recording Academy Person of The Year Celebrating Shakira's philanthropic, cultural, and music accomplishments, the star-studded tribute dinner and concert will be held on Nov. 9 at Mandalay Bay Convention Center in Las Vegas, as part of this year's Latin GRAMMY® week celebration. Performing artists include two-time Latin GRAMMY® winner Pepe Aguilar, Mexican pop singer Cristian Castro, Spanish pop singer Franco De Vita, Latin GRAMMY winner Alejandra Guzmán, Latin GRAMMY and GRAMMY® winner Natalia Jiménez, and Argentinean singer/songwriter Vicentico. 3950 Las Vegas Blvd. South Las Vegas, NV 89119. For tickets or tables to the 2011 Latin Recording Academy Person of the Year tribute to Shakira, please contact The Latin Recording Academy ticketing office at 310.314.8281 or ticketing@grammy.com.
Shakira has a new single, Rabiosa, from her Sale El Sol album. The English version of this deliciously upbeat track features a guest spot from Pitbull, while the Spanish version features El Cata. President Barack Obama appointed Shakira to his education advisory board in the hopes of assisting children in need throughout Latin America. It is hoped the singer will be able to use her extensive knowledge of aid work and working with children to help America's estimated 11 million Hispanic public school students in achieving academic success. Shakira, 34, has been working with kids in poverty since 1995 through her organization, Pies Descalsos (Barefoot Foundation), in her native Colombia, as well as Haiti and South Africa.Through her foundation, more than 6,000 students receive nutritious meals, education and psychological support services, ultimately benefiting 30,000 vulnerable children, their families and community members, The AP reported.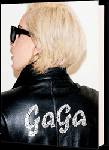 A new book (pre-order Lady Gaga X Terry Richardson at Amazon) from the Five-time Grammy® winner Lady Gaga is available this month. She teams up with renowned photographer Terry Richardson to release brilliantly intimate, random, behind-the-scenes moments - over 450 provocative color and black-and-white photographs — beginning with her tour at Lollapalooza in August 2010, to the February 2011 Grammy Awards, to the final shows of her Monster Ball tour.
Lady Gaga and Country artist Jason Aldean are the first performers announced for The GRAMMY®Nominations Concert Live. Two-time GRAMMY winner LL COOL J once again is set to host the one-hour special, which takes place live on Wednesday, Nov. 30, at the Nokia Theatre L.A. LIVE. The HDTV and 5.1 Surround Sound broadcast on the CBS Television Network (www.cbs.com) airs from 10 - 11 p.m. ET/PT. Tickets go on sale Oct. 28 and are available at www.nokiatheatrelalive.com and via Ticketmaster charge-by-phone lines at 800.745.3000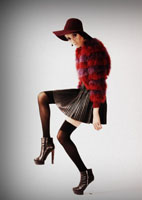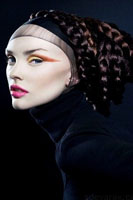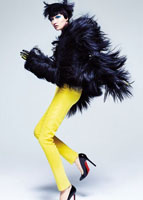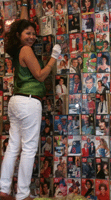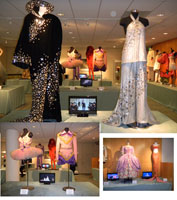 Solis in the middle Installing TV Guides & recent project: Debbie Reynolds Exhibit at the Paley Center, NY

Ever wonder what you're going to wear or look like for that all-important photo shoot for a magazine, TV show or video? Now you can call on Denise Solis for advice.
Solis is a veteran Los Angeles-based fashion stylist with expertise in producing and styling for commercials and print advertisements; celebrity sittings for photo shoots; magazine editorials; television shows, music and exercise videos. She has worked in the industry for 17 years, designing, coordinating and collaborating with leading photographers, art directors and magazine editors. In addition to red carpet functions she is a consultant and stylist to corporate professionals who require a world class image for executive, philanthropic and career advancement purposes. Solis' approach is to enhance the personality and style of her clients with warmth, efficiency and easy elegance. Solis was a fashion editor contributor to Colors of Fashion, a book published by the New York City Art Council and Kodak Film.
These days she's collaborating on Debbie Reynolds: The Exhibit: All New Collection of Hollywood Treasures
July-Dec 3, 2011 in Los Angeles. This exhibit includes items from Gone with the Wind, Show Boat, The Yearling, and Moulin Rouge, and garments worn by legendary stars including Marilyn Monroe, Frank Sinatra, and many more.
The debut of Debbie Reynolds: The Exhibit will usher in a new era of major exhibitions at the Paley Center that will continue throughout the coming years with additional exhibits from major studios planned for 2012 and beyond."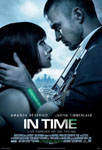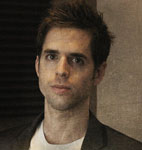 In Time For Timberlake Chris Haigh's composed track, Matrix of Power, was licensed for the Official theatrical trailer for the Action thriller IN TIME starring Justin Timberlake, Olivia Wilde and Amanda Seyfried, released by 20th CENTURY FOX in the cinemas worldwide on the 28th of October "In Time" presents a world where time has become the ultimate currency. You stop aging at 25, but there's a catch: you're genetically-engineered to live only one more year, unless you can buy your way out of it. The rich "earn" decades at a time (remaining at age 25), becoming essentially immortal, while the rest beg, borrow or steal enough hours to make it through the day. When a man from the wrong side of the tracks is falsely accused of murder, he is forced to go on the run with a beautiful hostage. Living minute to minute, the duo's love becomes a powerful tool in their war against the system.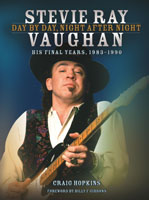 Craig Hopkins completes the story of the blues legend, Stevie Ray Vaughan with the second volume of his landmark biography. In a day-by-day format, Craig Hopkins presents an unprecedented celebration of the artist in Stevie Ray Vaughan - Day by Day, Night After Night: His Final Years, 1983-1990 (Backbeat Books, $32.00). Both volumes, which are available separately or in a deluxe boxed set ($75.00), are filled with first-hand testimonials from those who knew Vaughan best, including band members, family, friends, and associates; stories from the studio and the road; a lavish gallery of rare photographs; and detailed documentation of tour dates, recordings, broadcasts, publications, collector's items, and more. Stevie Ray Vaughan's grip on a place in music history is secure. His otherworldly talent and relentless drive took him from humble beginnings in Texas bars to world tours and superstar status. His bustling career and steady stream of inspiring music came to an abrupt end when he was killed in a helicopter crash at the age of 35.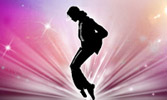 Jackson Soleil There are many tribute shows to Michael Jackson like The Spirit of Michael - Laser Spectacular that pays tribute to the pop legends' life and legacy. Now Cirque du Soleil's brings Michael Jackson THE IMMORTAL World Tour opening in Las Vegas on December 03, 2011. With the line up of music and dance talent, you know this is going to be a favorite in the tensil town. Aimed at lifelong fans as well as those experiencing Michael's creative genius for the first time, the show captures the essence, soul and inspiration of the King of Pop, celebrating a legacy that continues to transcend generations.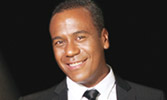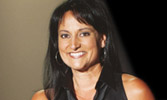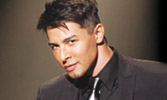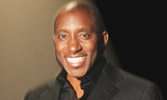 Jamie King, Chantal Tremblay, Kevin Antunes, Greg Phillinganes

Jamie King is the concert director of MJ THE IMMORTAL. In 2006, Variety named King one of the most influential "movers and shakers" in the music industry, branding him the "Jerry Bruckheimer of tent-pole concert tours". A multiple Emmy Award ® and MTV Video Music Award ® nominee, and greatly influenced by his early years working for both Prince and Michael Jackson.
He most recently directed her 2008 Sticky & Sweet world tour, as well as her 2006 record-breaking Confessions world tour and hit music video, Sorry. He most recently directed Rihanna's Last Girl On Earth world tour, Céline Dion's Taking Chances world tour, The Return of the Spice Girls reunion tour, Britney Spears' Circus tour and Avril Lavigne's Best Damn tour. He previously directed and choreographed world tours for Madonna (Re-Invention and Drowned World); Ricky Martin (Black & White and La Vida Loca); Pink (Try This); Christina Aguilera (Back to Basics and Stripped); and his first collaboration with Britney Spears (Oops I Did It Again). He has worked with an array of superstars including Mariah Carey, Shakira, George Michael, Elton John, Diana Ross, Jennifer Lopez and even Ellen DeGeneres. This is Jamie's first show with Cirque du Soleil.
Read More. Chantal Tremblay is the Director and Creator of the MJ THE IMMORTAL. She started out as a dancer on a Cirque project and then became choreographer Debra Brown's assistant on the creation of Mystère. Chantal has worked on many Cirque projects including the shows Alegría, La Nouba and Mystère for which she once was the Artistic Director. Later on her solid credentials helped her land the position of Director of Creation on both The Beatles LOVE and OVO. Kevin Antunes is a musical designer, musical director, keyboardist and digital audio programmer. MJ THE IMMORTAL MD Greg Phillinganes, a prolific keyboard artists, began his career in 1975 with Stevie Wonder as part of his band, Wonderlove. Phillinganes went on to record, perform, tour and or write with Grammy winning artists such as Eric Clapton, Ne-Yo, Herbie Hancock, George Harrison, and Ray Charles, to name few.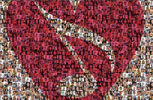 Be A Heart : Donate Today and Support MusiCares with Your Photo & Message The fundraising campaign is aimed at the public to create the world's largest photo mosaic comprised of 1 million photo tiles. According to president/CEO, Neil Portnow, Bon Jovi, Melissa Etheridge, Martina McBride, Rascal Flatts, Pete Stump, and Taylor Swift are among celebs who have already uploaded their photos. MusiCares continue to provide a safety net of critical assistance for music people in times of need. Established by The Recording Academy in 1989, MusiCares' services and resources cover a wide range of financial, medical and personal emergencies. Participants can visit www.beapartoftheheart.com and make a contribution of $1 or more to receive an online tile, upload a photo and include their stories and links to websites and social media platforms. When you donate and upload your photo to the MusiCares mosaic, you'll be giving to a good cause and you can share how music has given back to you. In related news and in celebration of MusiCares' 20th anniversary, artists including Doobie Brothers, Earth, Wind & Fire, "Glee" Live! In Concert!, Josh Groban, Ray LaMontagne, Tim McGraw, Rascal Flatts, Darius Rucker, Taylor Swift, and James Taylor are teaming up with Tickets-for-Charity while on tour to offer fans access to great concert seats to benefit MusiCares. Fans will have access to some of the best seats in the house, including sold-out dates nationwide, by purchasing tickets at www.ticketsforcharity.com/MusiCares20. Fourteen-time Grammy® winner Paul McCartney to be honored as 2012 Musicares® Person of the year. Annual Gala Benefiting the MusiCares Foundation and its health and human services programs for music people will be held Feb. 10, 2012, During GRAMMY® Week.

studioexpresso VIP mixer on Nov 10 will help raise awareness for this cause. eVites were sent with details. RSVPs required by Nov 1. Space is limited. Thank you to Rafa Sardina, Brent Fischer, Clare Fischer, and so many of you who have signed up!





artist expresso-- Ask Claris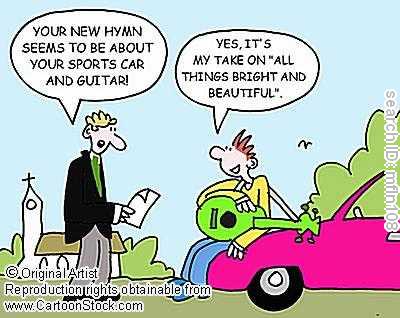 Now and then we'll feature a letter or feedback and or print your Wants/Needs. Our goal remains to empower and encourage you to connect. Send it here claris@studioexpresso.com
When possible, provide a link to your music or gear...When you're interested to have a producer or mixer involved, specify number of songs, budget and desired delivery date. Meantime, visit production talent at studioexpresso to find the right production partner for you.
WANTS/ NEEDS


Photos by Saundra Renard

"Blue Jay Way" is the name of a George Harrison song from The Beatles Magical Mystery Tour album. George wrote this song on August 1, 1967 in a house he rented in Los Angeles on a street named Blue Jay Way. He was waiting for Derek Taylor when he came up with the song, "There's a fog upon LA / And my friends have lost their way". The house is located high in the Hollywood Hills overlooking Sunset Boulevard, which affords panoramic views of Hollywood and much of the Los Angeles Basin. Below is the photo of the actual Hammond George played to write the song. The organ remains in the house to this day. It is no longer playable – the owner reports that the last time he plugged it in, it started smoking – but it is an interesting artifact nonetheless!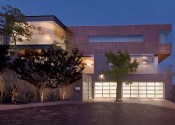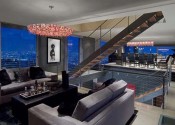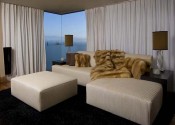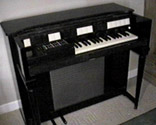 Covering 9,725 square feet, the property has 4 bedrooms and 6 bathrooms and, according to 1654bluejayway.com, it can be purchased for $ 11,595,000 Enjoy an amazing pool that has a window to the billiards room and a glass catwalk that serves as the ceiling for the wine cellar. Complete with gym, screening room and fully-equipped nightclub, this is a re-imagining of the home of the future that could be yours!

This property is listed with Keller Williams of West Hollywood. Please contact Candace Kentopian at Coldwell Banker for additional properties with studios 323.559.0856 or CandaceK@ColdwellBanker.com

RIP

February 24, 1955 -- Oct. 5, 2011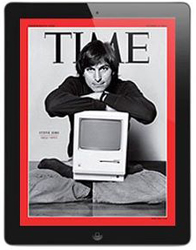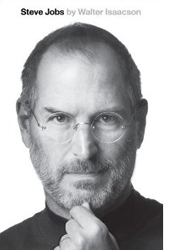 For millions who lined up at Apple stores around the world to switch to iPhone 4S this month, Steve Jobs' spirit is very much alive.
His friends and colleagues say Jobs had what's known as "reality distortion field." Clarity of his vision often made the impossible a reality. Thus was how Apple was born and reborn with its passionate founder. He took Apple to great heights before his untimely death on October 5th. Jobs who loved music, had soul of a great musician. His vision connected to masses and created a new culture; A new way of doing things. He changed how we listen to music and consume it. He inspired engineers, CEOs, new generations and old who use computers like empowering, fashionable tools --iMac, iphone, to ipod -- at work and at play.
Like Edison and Ford, he genuinely touched the soul of our time. An inspired life.
Simon & Schuster released his autobiography, Steve Jobs, on October 24, 2011. Based on more than forty interviews with Jobs conducted over two years—as well as interviews with more than a hundred family members, friends, adversaries, competitors, and colleagues—Walter Isaacson has written a riveting story of the roller-coaster life and searingly intense personality of a creative entrepreneur whose passion for perfection and ferocious drive revolutionized six industries: personal computers, animated movies, music, phones, tablet computing, and digital publishing. Jobs' 2005 Stanford Commencement address three things Jobs says have shaped his life:
1. Connecting the dots (faith, destiny, karma)
2. Love
3. Welcoming Change

"Remembering that you are going to die is the best way I know to avoid the trap of thinking you have something to lose. There is no reason not to follow you heart."
"Simple can be harder than complex. You have to work hard to get your thinking clean to make it simple."
--Steve Jobs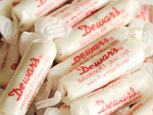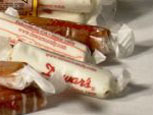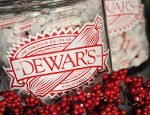 Halloween wouldn't be a holiday without candy! This month we were treated to Dewar's century old candy. Who would have guessed all that sweetness is in Bakersfield?!
James H. Dewar and brother George, opened their Chocolate Shop in 1909. Made daily from only the freshest ingredients at the Dewar's Family Candy and Ice Cream Parlor in the heart of California's San Joaquin Valley, this 5th generation candy manufacturer is known across the country for its ability to bring a smile to your face. Chewy Caramel and Taffy treats with real peanuts in the center. Yummy...I'm smiling! Best part, you can order online!

Speaking of sweets, congratulations to Mr & Mrs Bosworth on their Anniversary!
Until next month, we aim to treat, keep promises and...always EXPRESS what's on your mind.