Expresso Walk And Talk with...


Jobe On Sparrow Records, a division of EMI CMG Label Group, has entered into an exclusive, long-term recorded music, marketing and distribution agreement with Kari Jobe, one of the best-selling female artists in Christian music since her self-titled debut album released in 2009. Sparrow Records will represent the two-time Dove Award winning, Gateway Church (Southlake, TX) worship leader into worldwide markets. One of the most respected female worship leaders in the country, Jobe will return to the studio in May to record her sophomore album. Ed Cash, who produced the first album, rejoins Jobe for the new project slated to release late fall. "The last few years of my ministry has grown and reached farther than I ever dreamed! I'm so excited to see what the Lord has for me next, " says Jobe. Taking home two Doves from the ceremony, Jobe was later invited by Saddleback Church pastor and author Rick Warren to lead worship during Easter weekend services, which drew more than 45,000 to Angel Stadium in Anaheim, CA. Studying at Oral Roberts University, Christ For The Nations and Dallas Baptist University, where she finished her psychology and Pastoral Ministries degree, Jobe joined Gateway Church in Southlake, TX as worship pastor, a position she has now held for nearly seven years. "It's an honor for our team to get the opportunity to work with Kari," says Peter York, EMI CMG Label Group President.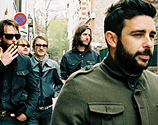 28th Annual ASCAP Pop Music Awards
takes place on April 27, 2011 at the Renaissance Hollywood Hotel in Los Angeles, CA.
Band of Horses will be presented with ASCAP's Vanguard Award, which recognizes the impact of musical genres that help shape the future of American music, and will perform at the awards ceremony.Past ASCAP Vanguard Award honorees include Beck, Beastie Boys, Nine Inch Nails, Arcade Fire, The All-American Rejects, The Killers, Jack Johnson, The Strokes, Modest Mouse, and Björk. Also confirmed to perform at the event are some of ASCAP's Pop Award-winning songwriters, including Pat Monahan, solo artist and lead singer of the Grammy Award-winning rock band Train, and Josh Kear, who co-wrote the Grammy Award-winning song "Need You Now" by Lady Antebellum. The evening will also include a special musical tribute to rock icon Rod Stewart, who will be honored with ASCAP's Founders Award.Rod Stewart at its 28th Annual Pop Music Awards, taking place April 27, 2011 at the Renaissance Hollywood Hotel in Los Angeles, CA. Stewart will be presented with the prestigious ASCAP Founders Award. The invitation-only gala will also honor the top songwriters and publishers of ASCAP's most performed pop songs of 2010. The ASCAP Founders Award is among the most prestigious honors that ASCAP gives to songwriters and composers who have made pioneering contributions to music by inspiring and influencing their fellow music creators. Each recipient is a musical innovator who possesses a unique style of creative genius that will enrich generations to come. Past recipients include Jackson Browne, Elvis Costello, Heart's Ann & Nancy Wilson, Billy Joel, Annie Lennox, Sir Paul McCartney, Joni Mitchell, Smokey Robinson, Patti Smith, Steely Dan, James Taylor, Tom Waits, Stevie Wonder and Neil Young. Commenting on the award to Stewart, ASCAP President and Chairman Paul Williams said: "Throughout his career, Rod has touched on many different genres of music, delivering his prolific songwriting talents, unique sound, and energetic performances to audiences around the world. He continues to be a major voice in music today, and we are very proud to honor him with ASCAP's Founders Award." In a career spanning five decades, with an estimated 250 million album and single sales, Rod Stewart is indisputably one of the most successful performers of all time. Stewart's soulful and unmistakable vocal style, his synthesis of Rock, Folk and R&B, and his warm and accessible songwriting all contributed to making him an international superstar. Successful stints with the Jeff Beck Group and Faces paved the way for his brilliant solo career that has been marked by such original hits as "Maggie May," "Mandolin Wind," "You Wear It Well," "Tonight's the Night (Gonna Be Alright)," "Young Turks," "You're in My Heart (The Final Acclaim)," "Do Ya Think I'm Sexy?" and "Passion." The invitation-only event salutes the songwriters and publishers of ASCAP's most performed pop songs of the previous year. Top awards will be presented to Songwriter of the Year, Song of the Year and Publisher of the Year.
SAVE THE DATE >>>16th Annual TEC L.A. Open -- Monday, June 27, at the Malibu Country Club
Join studioexpresso and the dynamic duo-Honorary Chair Al Schmitt and Master of Ceremonies Ed Cherney
.Presented by GC Pro, Harman and Sterling Audio, this "Best Ball" tournament is open to golfers of all levels. Along with the usual excitement and shenanigans, this year players have the opportunity to participate in a $1,000,000 shootout, as well as compete for some exciting Hole-in-One prizes, including $10,000 cash, airline tickets for two and a premium electronics golf package. There will also be prizes galore with Sterling Audio generously donating four Sterling ST55 Class-A FET Condenser Microphone (MSRP $499/ea) to the first place team.
Proceeds from the tournament support programs of the TEC Foundation that recognize and promote excellence in the audio arts and sciences. At press time sponsors include Neumann, PMI Audio, Record Plant, Sennheiser, Shure, studioexpresso and The Mastering Palace. For more information call Karen Dunn at (925) 708-0307 or email Karen@kmdpro.com.
Sposors are : GC Pro, Harman and Sterling Audio—Presenting Sponsors Iron Mountain Film & Sound—Ball Sponsor Mix/ProSound News/Pro Audio Review—Hole Sponsor Neumann—tequila cart. Hole Sponsors -- PMI Audio, Record Plant. Sennheiser—Towel Sponsor. The Mastering Palace—19th Hole Sponsor. Shure—Hat Sponsor and studioexpresso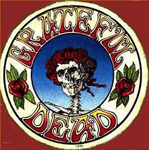 Attention Dead Heads! Something very exciting is happening at Prairie Sun Studios. Engineer Jeffrey Norman has taken up shop inside studio B to mix what is arguably the greatest tour The Dead ever played: Europe Live '72. Their first tour outside of North America, with shows in places like Holland, West Germany, and the UK, this legendary run catapulted the Dead into international stardom after their undeniable conquest of North America over the previous two years. Dead.net. The kind folks at Rhino Records have released a preview track of the material being mixed at Prairie Sun, now available as a free download - a great version of "Playin In The Band." The studio of choice for mixing the Grateful Dead's famed Europe '72 tour. The resulting box set will include all of the shows on a staggering 70 plus cd's. Yes, that's over 70 hours of music! The subtle differences in performance, and one-of-a-kind free form jams from show to show make this compilation something truly special. Imagine having the Grateful Dead jamming out inside your living room for three days straight. That's what Studio B's been sounding like recently and let me tell you - it sounds AWESOME
Call Prairie Sun and ask about their unbeatable, weekend-only "Dead Heads" special through June 14th in studio B
707-795-7011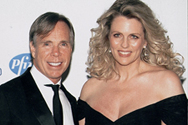 MS Survivor and advocate Nancy Davis will kick-off and celebrate May's Multiple Sclerosis Awareness Month with the 18th Annual Race to Erase MS event at the Hyatt Regency Century Plaza Hotel in Los Angeles on April 29, 2011. Each year since its inception the celebrity filled gala has raised millions for the Nancy Davis Foundation for Multiple Sclerosis and its Center without Walls program, a selected network of the nation's top seven research centers that operates with one mutual goal: to always communicate and never duplicate medical research. The star-studded evening will feature exciting live performances by Joan Jett and the Blackhearts, Clay Walker and other surprise performers. The evening will begin with a cocktail reception and silent auction with the live auction including roundtrip tickets on American Airlines, Royal Honeymoon at for 5 nights at Princeville, exotic trips to St. Regis Hotels worldwide, private luxury yacht for a week in the Bahamas, a 10-day Kenya Safari for two courtesy of Ker & Downey and a fabulous Bora Bora getaway, an Ultimate Hollywood Party for 50, shopping on Robertson with Paris and Nicky Hilton, as well as other amazing celebrity autographed memorabilia, vacation getaways and experiential packages. Once in the main ballroom, the event will open with an exciting celebrity fashion show featuring a sneak preview of Andrew Charles, the new fashion line by Andy Hilfiger. The line, inspired by music and built on rock 'n' roll, is set for launch in the Fall of 2011. Orange is the the vibrant color chosen to represent Multiple Sclerosis and hope. MS affects close to two million Americans primarily between the ages of 20 and 40, and three times as many women as men. The annual Race to Erase MS event has raised over $30 million for multiple sclerosis research to date. At the time Nancy was diagnosed is 1993, there were no drugs on the market to help stop the progression of this disease. Miraculously, there are now six with FDA approval with a seventh very near approval and others to be approved in the very near future
Slam Dunk Doodads ...Da-da-da-da-da-da! Charge! If you've ever been to a sporting event, you know that tune. The St. Petersburg Times says what you may not know is that a Florida man, Bobby Kent, holds a copyright to it and now, he's suing every pro sports team in the US—except for the LA Lakers. The Lakers escaped his ire because they were the only team to respond to a letter Kent sent out last year asking for compensation—the team wrote him a check for $3000. The DA-DA-DA-DA-DA-DA refrain is the last 26 notes of a piece called Stadium Doodads that Kent got a copyright for in 1980. Kent, 62, holds a copyright for the song, a 26-measure piece he dubbed Stadium Doodads in the late 1970s. The last part of the song is the popular rally cry. Kent says ASCAP paid him between $10,000 and $20,000 in the early 1980s when the San Diego Chargers band reported using the song at games. But after the Chargers did away with the band, Kemp's payments dwindled. His attorney says he was paid between $30 and $100 a year — even though stadiums and sports teams across the country were using his song more than ever. In the future, Kent wants the teams to pay him directly for using his song. The Lakers, one of the richest teams in the sports world, will get a discount for being honest!
Restructuring of Grammy Awards The announcement was made druing a press conference at The Academy's headquarters by President/CEO Neil Portnow, Academy Board Chair Emeritus and five-time GRAMMY winner Jimmy Jam, and Vice President of Awards Bill Freimuth. In summary, you can expect 78 categories (down from 109) recognized at the 54th Annual GRAMMY Awards. All Fields Remain Intact. Two rule changes have been established and four Fields have been renamed. It is now expected that each Category shall have at least 40 distinct artist entries, up from 25. If a Category receives between 25 – 39 entries, only three recordings would receive nominations that year. Should there be fewer than 25 entries in a Category, that Category would immediately go on hiatus for the current year — no award given — and entries would be screened into the next most logical Category. If a Category receives fewer than 25 entries for three consecutive years, the Category would be discontinued, and submissions would be entered in the next most appropriate Category. The second rule change is regarding voting. Previously, voting members were allowed to vote in up to nine genre Fields plus the General Field on the first ballot and eight genre Fields plus the General Field on the second ballot, including every category within each chosen Field. Now, on each ballot, voters may vote in up to 20 Categories in the genre Fields plus the four Categories of the General Field — which includes Record Of The Year, Album Of The Year, Song Of The Year, and Best New Artist. Additionally, there are name changes to four Fields: Musical Show is now Musical Theater; the Film/ Television/Other Visual Media Field is now called Music For Visual Media; the Gospel Field has been renamed the Gospel/Contemporary Christian Music Field; and the Dance Field has been renamed the Dance/Electronica Field. The Awards restructuring proposal was presented by The Recording Academy's Awards & Nominations (A&N) Committee — comprised of elected Academy leaders from across the country representing various genres of the music community — and was voted on and passed by The Academy's Board of Trustees — made up of musicians, producers, engineers, songwriters, and other music professionals. To view new catagories click here

Songwriter and Idol judge Kara DioGuardi is now publishing a tell-all-style book, one the reveals lurid details from her childhood and life in the industry. A Helluva High Note is timed just ahead of DioGuardi's new Bravo show 'Platinum Hit,' which debuts May 30th.


Bidding Wars at Warner. Warner Music Group Corp. is seeking to sell the entire company, rather than parts of the business, and could agree on a buyer within weeks, The Wall Street Journal reported last week. The Journal said bids were received for all of Warner Music and for one or the other of its major units -- its recorded-music business, which includes the Atlantic and Warner Bros. record labels, and the Warner/Chappell music-publishing division. The latest estimates peg Warner's debt at a blaring $1.9 billion, and its market capitalization at a scratchy $1.1 billion. Net losses since 2001 are estimated at $10.14 billion (based on publicly-available financial statements). So who's in the running for bidding the entire company? Los Angeles billionaire Ron Burkle's Yucaipa Cos., Access Industries, a holding company controlled by industrialist Len Blavatnik, and private-equity firm Platinum Equity.
Meantime, bidders for part of the company stand in a que: Live Nation Entertainment Inc., Japan's Sony Corp. and BMG Rights, a joint venture between buyout firm Kohlberg Kravis Roberts and German publisher Bertelsmann AG.
Warner Music, whose talent includes Metallica, Kid Rock and Green Day, is controlled by private-equity firms and chief executive, Edgar Bronfman Jr., who bought the company from Time Warner Inc. in 2004 for $2.6 billion. Warner Music's Stock dropped 72%. Shares of WMG closed at $7.46 on Thursday (markets were closed for Good Friday). That compares to a valuation of $24.46 for the week ending April 24th, 2006

Here's Three more Tools from Facebook For Your Fan Base Management (four tools in the last issue of studioexpresso) According to British anthropologist Robin Dunbar, human brain has 150 cognitive limit to the number of people you can be friends with. Remeber this when you add a new friend to your facebook page! Now if you're an artist, the game changes. You need an army of fans and it's a big world. Social networking allows the world to keep going in a massive conversation, but you might find that your band is having a bit of problem staying in touch with its fan base. So, here are seven customer service applications that allow you to quickly respond, stay in touch, and continue to enhance your brand's presence on Facebook. . Feel free to test drive them and see which one serves your fan base best.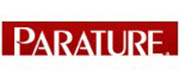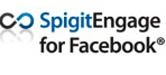 Tool #5 -Companies with branches and offices located around the country will really appreciate how Hearsay can develop an engaging localized presence on Facebook. The app can enable a presentative of a particular branch to handle local customer inquiries. The app can also help on a corporate level for larger fan management strategy across multiple locales.
Tool#6 --Parature for Facebook is a comprehensive software product that aims to protect and maintain the success of your company's presence on the site from one location. The product places a support tab directly on a company's Facebook page., enabling customers tooffer feedback and ask questions. Without leaving Parature, businesses have the ability to respond, search for specific topics, and also monitor all statements made on the page. This also allows for quick removal of inappropriate posts. One of the most interesting features, among many others, is the live chat available directly on the page. Connect with fans instantly, using the available chat feature found directly within the product, whenever a concern may arise.Parature has been a reputable name brand for customer relationship management solutions for the past decade. The company's product is accessible, and has a simple goal: Make your brand's presence on Facebook as strong as possible to improve and continue to build customer relationships.
Tool #7 --SpigitEngage is an innovative social network management product offering an original way to listen and interact with your customers. Currently, you can take a peek at this newly launched Facebook tool on the vendor's Facebook page, where the company's fans are discussing how businesses can better embrace social media.It's worth pointing out that the tools can create tags when fans submit ideas and questions, allowing employees to quickly find and respond to customers. A few other notable features include reputation scores for the most influential discussion participants, and also statistics highlighting the regions where campaigns are having the greatest success. However, I question the necessity of the point system from the perspective that it could potentially alienate fans, causing a bit of a skewed conversation, as loyal followers feel their input is less valued in comparison based on their lower reputation ranking. Other than that, the recently launched SpigitEngage For Facebook seems like a set of useful tools to help improve managing your brand's social networking presence.


artist expresso-- Ask Claris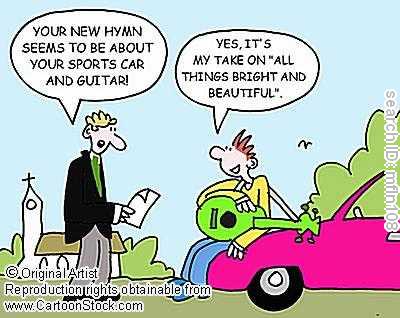 Artists write or call us every day from all corners of the world -- US, France, Germany, Russian, Israel, Asia, Australia and Middle East. Most are interested to get heard or build their careers. Now and then we'll feature a letter or feedback and share our picks. Our goal remains to empower new artists and encourage them to find their voice and musical path. Most importantly, we're here to remind the artists that it's a long journey, so enjoy the process and grow your fan base.
We encourage artists to provide a link to their music site when they contact us...if you're interested to have a producer or mixer involved, specify number of songs, budget and desired delivery date. Meantime, visit production talent at studioexpresso to find the right production partner for you.
Let us know if you would enjoy having us host pre-production sessions from host studios where industry can hear your music and offer suggestions and resources. Send an email with "I want to get heard" in the subject line to claris@studioexpresso.com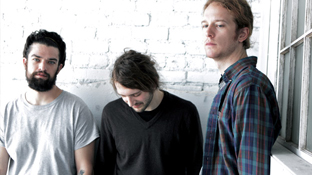 Meet a gang of Appalachian outcasts from the Middle-of-Nowhere, Pennsylvania. Something tells us The Click Clack Boom won't be unsigned for long. Technically, the garage-rock group was originally formed in Mifflintown, PA but now operate out of Brooklyn, NY—and anywhere the road takes them. studioexpresso caught up with lead singer, Nathaniel and band mates in their favorite mexican kitchen in LA to click, clack and what else? Boom! We dig the group's catchy fuzzed-out guitar riffs and solid vocal harmonies that are eh... so mainstream. The band gets around. This month, shop for your Easter bunny. Get your Click Clack Boom Rock The Rabbit Playboy shirt here at just $29.99. The rumor has it that their shows are exciting, and the best party in town attended by VIPs and trendsetters, as well as devoted fans (although they are frequently one and the same).
Their first big show opened the 2008 CMJ Music Marathon for The Hilfiger Sessions. They planned and executed a 2010 Gibson sponsored tour with The Donnas. The band was busy at SXSW this year including playing at Rachael Ray's Greenhouse on 04/21/201. Want to see the band live? Catch them next at Rathaus, Philadephia, PA Sat, 05/28/2011 - 10:00pm or at the Mercury Lounge Wed, 05/25/2011 - 7:00pm New York, New York
You get the picture. The Click Clack Boom are low-hanging fruit just waiting to be picked!
"Every 250,000 streams on YouTube is equivalent of one credit of ASCAP performing rights value and one credit is less than $8, it's about $7.60."
--David Renzer, Chairman/CEO UMG Publishing
At the Association of Independent Music Publishers (AIMP) in Los Angeles early 2011
The Average TuneCore Artist Makes $179 a Year (CD Baby artists $174/year)... $ 250 million / 2.33 years = $107.14 million overall gross earnings, per year, all accounts (per TuneCore report) or $107.14 million / 600,000 Tuncore accounts = $178.57 per artist, per year.
-- Digital Music News
RIP Roger Nichols

Gustavo Caballero/Getty Images
Producer, engineer, and digital pioneer Roger Nichols has passed at the age of 66. Roger Nichols won seven Grammys over a 40-year career during which he worked with Placido Domingo, Diana Ross, Rickie Lee Jones and John Denver. But he is most known for engineering all the Steely Dan albums. Nichols worked in close partnership with Donald Fagen and Walter Becker to achieve the most high-fidelity recordings possible, even developing a drum machine and sampler called the Wendel to use on Steely Dan's 1979 Gaucho album. "The main reason I had gotten involved in the music business and recording was that I hated clicks, pops and ticks on records. I wanted to be able to play 2-track stuff direct from the studio on my system at home and have it really hi-fi," Nichols said in a 1993 interview.

RIP Tal Halzberg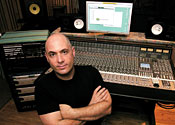 Tal Herzberg died April 7 of liver cancer. He was 41. A producer, musician and Grammy-nominated recording engineer (U2, Lady Gaga, the Black Eyed Peas and Britney Spears), Halzberg was best known for his decade-long professional association with Geffen chairman Ron Fair. An early adapter of Pro Tools digital recording platform, Herzberg came to Los Angeles 18 years ago from Tel Aviv, Israel. He enrolled in the Dick Grove School of Music in Studio City and played bass in Beth Hart's band. He worked with producers David Foster, Rob Cavallo, Antonina Armato and Tim James and was a frequently published author of technical articles on digital recording, record production and recording equipment. Herzberg is survived by his wife, Ofrah, and young daughters Shai and Danielle. He was buried April 13 in Israel, and a memorial service was held at Interscope Geffen A&M offices on April 14.


Witnesses for Humanity ...April 24, 1915 marks a dark chapter in human history- the first Genocide of the 20th century is remembered each year... Armenian Genocide Martyrs Monument Freeway Exit sign points to the Montebello Memorial in California where each year the site becomes a pilgrimage for thousands who visit and pay their respects. When President Obama was in LA this past week, musician Serj Tankian lead human rights activists near Sony Picture Studios and asked the president to keep his word to voters and join 40+ nations who have officially recognized the inhumane actions of the Ottoman Empire (current Turkey) in 1915 as a well-documented historical fact.
Currently, AFF (founded by Dr. J. Michael Hagopian) and Steven Spielberg's Shoha Foundation are working together to make approximately 400 testimonies of Armenian Genocide survivors and witnesses available to historians and researches for educational purposes through the Institute's Visual History Archive.

Eternal Life Celebration in Budapest, Hungary got 1.5 million views!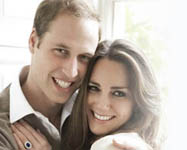 It's Music For Kate & William. Like a truly modern couple, Catherine Middleton and Prince William have picked the music and the photographer for their wedding ceremony at Westminster Abbey on April 29.
I was particularly tickled to hear that their music selection includes a mix of the classic, well-known pieces and brand-new, specially commissioned ones. The Queens' composer (of course she has one!) has been asked to create something with a Scottish feel, as a nod to where the royal romance began. Kate and William are tapping the Choir of Westminster Abbey, and a Fanfare Team from the Central Band of the Royal Air Force will be performing. Speaking of the Queen's reception, the Official Harpist to HRH The Prince of Wales will definitely be plucking up a tune. Meantime, George Michael is making his cover of Stevie Wonder's "You and I" available to download for free and hopes fans will make a donation to the Royal Wedding Charity Fund. www.royalweddingcharityfund.org Sorry, George, but maybe you should ask Mr Wonder to sing it! For more info visit the Official Royal Wedding 2011
"I think wedding music should reflect what matters to the couple and in William and Catherine's case Scotland is very much part of their love story," said Sir Peter Maxwell Davis, who lives on the tiny island of Sanday. Hugo Burnand is the official Royal photographer. Meanwhile, we're curious: If you had the task of programming such a princely playlist, what music would you select? We'll be happy to post it in the next issue.
We'd like to offer the Al Green "Love & Happiness" or A young Green performing the song at Soul Train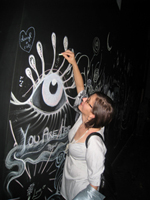 studioexpresso's Claris leaves a note on EastWest Studio wall circa 2009

EXPRESS YOURSELF. Until next month... let love and truth roll!