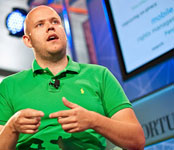 Spotting Music Spotify has been called a game changer for the music world. The music industry who has arrived late for dinner is hopeful. You open an account. You download a program. And you can listen to any one of 15 million tracks. Spotify Premium starts at $4.99/month or you get Unlimited for $9.99/month. Drag and drop to create your playlists, search and share. All sounds good. Still, are the kids buying it? They like and use the service, they say. "We use Spotify to find music. Then we go download it somewhere else for free."
Spotify offers FREE music only if you have an invitation from advertisers (partners include: Coca-Cola, Sprite, Chevrolet, Motorola, Reebok, Sonos and The Daily). Spotify's computer program lets people choose from any songs for free -- up to 10 hours worth of music per month -- with each track listenable up to five times. Users who want to listen more must buy songs individually or pay a monthly fee. Subscribers also can store their music on their devices and listen when they're offline. "What Spotify is saying is, ownership (of music) is great, but access is the future," says founder Daniel Ek. Worldwide revenue for the recording industry peaked in 1999 at $27 billion, according to the International Federation of the Phonographic Industry. By 2008 it had plummeted to $14 billion. According to IFPI, America's labels haven't seen more than 2 percent growth in digital revenue since 2008. So the labels jumped on board -Universal Music, EMI Group Ltd., Sony Music Entertainment, Warner Music Group and Merlin, which represents independent labels, each agreed to an experiment: They would give their entire catalogs to a Swedish startup run by Daniel Ek, who was then 25 years old and had no experience in the music industry. "The main reason people want to pay for Spotify is really portability. People are saying, 'I want to have my music with me.' The London-based company has 380 employees and recently opened a New York office. With 1.6 million paying subscribers. Ek has an ambitious goal: He wants to give people instant access to all the recorded music in the world -- not just popular tunes from Western countries. He also wants to reduce continually the time between click and sound. "It's refreshing to finally see emerging companies get a chance to change a broken playing field," says Irving Azoff, executive chairman of Beverly Hills, California-based Live Nation Entertainment Inc. (LYV) who also manages Christina Aguilera.
At Davos this year, British Prime Minister David Cameron, describing how big ideas flourish in free societies, offered two examples: Facebook and Spotify. Spotify plays music from a large catalog on demand; in this respect, it's no different from the Rhapsody music service or the relaunched Napster.. ITunes organizes what you already own and lets you buy more. Cloud services from Apple, Google Inc. (GOOG), and Amazon.com Inc. (AMZN) make it easier to take what you own with you. If Spotify gets what it wants, your records will no longer define you. Your playlists will. Think of your collection as your honeymoon playlists or your friend's wedding playlist. How to keep track of tracks? Ek wants every song to have a universal resource indicator, or URI, a way for any site or app to call up a unique item on the Internet. The URI becomes the new MP3. Or the URL. Still, will Mr Ek be able to change a culture of free music consumers? Read the entire story by Brendan Greeley in Bloomberg here
WARNER BROS Artist Lounge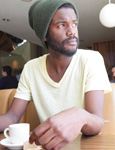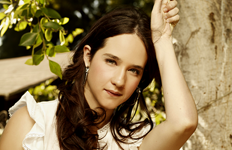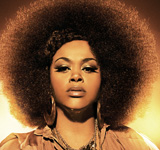 Gary Clark Jr, Ximena Sariñana, Jill Scott photo: Gomillion + Leopold

Gary Clark Jr
Hometown: Austin, TX
Touring East Coast and Canada summer 2011

The buzz is that Gary Clark Jr is the young gun of blues. 27-year old singer, songwriter, and guitarist whose tweets are all about the road gigs --earlier this year shows at SXSW and at the first annual Bonnaroo Buzz Tour followed by more dates in NY and Ontario. His style has at times been compared to Jimi Hendrix and Stevie Ray Vaughan. New EP, Bright Lights, is produced by Rob Cavallo (due out this summer). The Austin High graduate is getting plenty of attention from new management and label. Clark won the Austin Music Award for Best Blues and Electric Guitarist, on three different occasions.
Ximena Sariñana
Hometown: Guadalajara, Mexico
Must Hear at Lollapalooza 2011
The 25-year-old Ximena Sariñana's (hi-MEN-a sa-rin-YAH-na) English-language debut is proof that not all child actresses who segue into music turn out like Miley Cyrus or Selena Gomez. Working with producers Greg Kurstin (who's written for Lily Allen and plays with the Bird & the Bee) and TV on the Radio's Dave Sitek, her self-titled LP is smart, sophisticated, and surprising pop. Omar Rodríguez-Lopéz (Mars Volta and At the Drive-In), plays bass on the record
Jill Scott

After over 4 million records sold and numerous awards across music and film over the past decade, three-time Grammy Award winning singer/actress, New York Times Best-selling poet Jill Scott has a distribution deal with Warner Bros. Records. Jill's eagerly awaited fourth studio album, The Light Of The Sun Congrats entered #1 album debut on Billboard 200. Jill headlined at the Essence Music Festival alongside Kanye West and Mary J. Blige on July 4th. "I've always looked to empower my fans through my message of love, independence and strength," comments Jill.


APA Expansion The Agency For The Performing Arts has purchased a new building adjacent to their current Beverly Hills location in order to expand their available office space for the agency's 166 employees, including several new agents. The new building will provide enough space to house 15 additional offices for the agency. According to Variety, Sheva Cohen, David Meese, A.J Paul and John Seitzer have been been promoted from coordinator to agents at the firm's L.A. offices. Cohen was on Todd Eisner's desk and is now in the talent department. Paul was an assistant to Keith Naisbitt and will remain in the international concerts department as an agent. Meese is headed to the TV Lit department and Seitzer is now an agent in the alternative and international TV department.

16th Annual TEC LA Open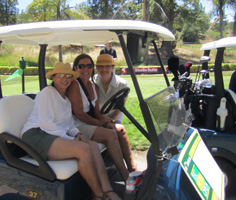 In the Golf mobile l-r: Rose Mann (Record Plant), Karen Dunn, studioexpresso's Claris Dodge

More than 100 audio professionals came out to play at the 16th Annual TEC LA Open Golf Tournament, held on June 27, at the completely revamped Malibu Golf Club, Presented by the TEC Foundation for Excellence in Audio and dynamic duo—Honorary Chair Al Schmitt and Master of Ceremonies Ed Cherney hosted the event. The winning team, with a score of 58, was Harman (Michael MacDonald, Paul Sandweiss, Paul Bauman and Richard Ruse). Along with their first place trophies, the team was also awarded four Sterling Audio ST55 large diaphragm condenser microphones, donated by Sterling Audio. Second place went to Warner Brothers (Kim Waugh, Bill Angarola, Jerry Ross and Walt Newman) with a score of 60. Third place went to Iron Mountain (Guy Abrahams, Herb Dow, Jeff Beaulieu and Bruce Golan) coming in at 62. Contest winners included Robert Scovill (Longest Drive), Robert Vosgien (Closest to the Pin), and Rick Mabery (Longest Putt). The day concluded with a dinner and awards presentation, along with a raffle and silent auction. The event was organized by KMD Productions. Proceeds from the tournament support programs of the TEC Foundation that recognize and promote excellence in the audio arts and sciences. Refreshments were served at hole 10 sponosred by Studio Suite and studioexpresso. If you were at the event, please visit our facebook page for more photos!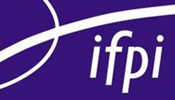 Chairman Domingo at IFPI Plácido Domingo has been named as chairman of IFPI, the organisation that represents the recording industry worldwide. Though while Fergal Sharkey is the full-time CEO of the cross-sector British music industry group, opera star Plácido Domingo will take the more hands-off role of Chairman at the record industry's global trade body, supporting existing CEO Frances Moore at The International Federation Of The Phonographic Industry. "I have always passionately believed in the importance of respecting talent and in the rights of all those who perform, create, produce and invest in music. Today, the world of music and in fact most of the arts is undergoing enormous changes and challenges. Technology, which on one hand allows artists to reach many more than ever before, has led to a debate about how to find a way to protect the intellectual property rights of artists, creators and all those living and working in the world of music. I look forward to being a part of those discussions," says Domingo.

MySpace Sold & Timberlake On Board for a mere $35 million to an advertising network called Specific Media this month. According to SM CEO, Tim Vanderhook, singer Justin Timberlake (nominated for three Emmies) will take an ownership stake in MySpace and play a role in its future. Look for more in few weeks to come. "There's a need for a place where fans can go to interact with their favorite entertainers, listen to music, watch videos, share and discover cool stuff and just connect. MySpace has the potential to be that place," Timberlake said in a statement. "Art is inspired by people and vice versa, so there's a natural social component to entertainment." Timberlake and Specific Media plan on focusing the site on entertainment, aiming to make it the place to go for original shows, videos and music. They also plan on launching "socially-activated advertising campaigns," according to the statement, which would let users share their favorite ads with friends. The troubled News Corp. bought the site for $580 million from its original owners in 2005 and was hoping to get $100 million for the dying social network MySpace's traffic has plummeted in recent years. It's said that News Corp. will still hold a 5% to 10% stake in the company.

Reid and Rhone at Sony Renowned record executive and Grammy Award-winning producer Antonio LA Reid has been named Chairman & CEO of Epic Records, it was announced today by Doug Morris, Chief Executive Officer, Sony Music Entertainment. In addition to leading Epic, Reid, as previously announced, will sit alongside Simon Cowell as a judge on THE X FACTOR, the highly anticipated singing competition television series debuting this fall on FOX. The Epic roster will feature select artists developed from THE X FACTOR franchise, as well as other new signings, including the pop duo Karmin. Reid most recently was Chairman of Island Def Jam Music Group, where he played a role in numerous hits from superstars including Mariah Carey, Justin Bieber, Kanye West, The Killers, Bon Jovi, Jennifer Lopez and Rihanna. Previously he served as president and CEO of Arista Records, and before that was Co-Founder and Co-President, LaFace Records, scoring critical and commercial successes with artists such as Avril Lavigne, Dido, P!nk, Usher, OutKast, and Sarah McLachlan among many others. In this role, Reid will report to Morris and oversee the day-to-day operations of the New York-based label. Former Universal Motown chief Sylvia Rhone is heading for Sony Music Entertainment. The NY Post reports that Rhone will work closely with newly-announced Sony CEO Antonio "LA" Reid
WMG CEO Lyor Cohen Incoming Warner Music Group owner Len Blavatnik is now naming Lyor Cohen chairman and CEO of WMG. Cohen was responsible for the restructuring of WMG's Recorded Music division in 2004 and for leading the company's transition from a physical to a digital music company. Between 2004 and 2008, under his leadership, WMG has consistently outperformed its music industry peers in Current and Overall Album share improvement and has had the No.1 label in the U.S. in three of the past four years. In 2007, WMG's Recorded Music business grew from the fourth- to the third-largest in the world and, in both fiscal 2007 and fiscal 2008, achieved its highest album share in a decade. Prior to joining WMG, Cohen was head of Island Def Jam, where he led the growth and cultivation of its world-class roster of artists and record labels, including Def Jam, Island Records, Roc-A-Fella, Lost Highway, The Inc, American, Def Soul, Def Soul Classics to Roadrunner records which produced the multi-platinum Nickelback. Known for developing and guiding the careers of many early pioneers of rap music, including LL Cool J, Public Enemy, Run DMC, Kurtis Blow and the Beastie Boys, Cohen is widely credited with expanding Island Def Jam beyond its hip-hop roots to include a wider range of musical genres. These top artists include Melissa Etheridge, Elvis Costello, Bon Jovi, Mariah Carey, Shania Twain, Ashanti, Everlast, Ryan Adams, Nickelback, Slipknot, Hoobastank, Sum 41 and Slayer. After becoming President of Def Jam records in 1988, a label founded by Russell Simmons and producer Rick Rubin, Cohen signed acts such as DJ Jazzy Jeff and the Fresh Prince, Eric B and Rakim, EPMD, Slick Rick and 3rd Bass to the label. Prior to Def Jam, Cohen led the day-to-day operations at Rush Management, one of the most innovative and powerful rap and hip-hop management companies, which he founded with partner Russell Simmons. Cohen joined Rush Entertainment as the road manager for Run DMC and eventually began managing all of the Rush acts on the first national rap tours, including the "Raising Hell" tour of 1986 featuring Run DMC and the Beastie Boys. Cohen and Simmons were also partners in clothing enterprise Phat Farm. Cohen first became involved in the music business nearly two decades ago as a rap pioneer and concert promoter in Los Angeles, where he was one of the first to book and promote such acts as Social Distortion, Fear, Fishbone, Circle Jerks, Red Hot Chili Peppers and Run DMC.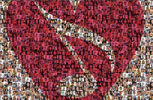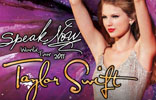 Be A Heart 4 MusiCares: Donate Today With Your Photo & Message
The fundraising campaign is aimed at the public to create the world's largest photo mosaic comprised of 1 million photo tiles. According to president/CEO, Neil Portnow, Bon Jovi, Melissa Etheridge, Martina McBride, Rascal Flatts, Pete Stump, and Taylor Swift are among celebs who have already uploaded their photos. MusiCares continue to provide a safety net of critical assistance for music people in times of need. Established by The Recording Academy in 1989, MusiCares' services and resources cover a wide range of financial, medical and personal emergencies. Participants can visit www.beapartoftheheart.com and make a contribution of $1 or more to receive an online tile, upload a photo and include their stories and links to websites and social media platforms. When you donate and upload your photo to the MusiCares mosaic, you'll be giving to a good cause and you can share how music has given back to you. In related news and in celebration of MusiCares' 20th anniversary, artists including Doobie Brothers, Earth, Wind & Fire, "Glee" Live! In Concert!, Josh Groban, Ray LaMontagne, Tim McGraw, Rascal Flatts, Darius Rucker, Taylor Swift, and James Taylor are teaming up with Tickets-for-Charity while on tour to offer fans access to great concert seats to benefit MusiCares. Fans will have access to some of the best seats in the house, including sold-out dates nationwide, by purchasing tickets at www.ticketsforcharity.com/MusiCares20.
stay tuned for the next studioexpresso MusiCares fund raiser coming to a studio near you!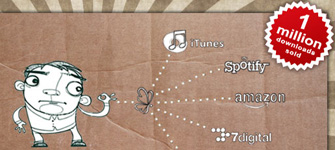 Win FREE Digital Distribution and Review!
A special non-exclusive offer from IMD (IMusicianDigital) for studioexpresso Artists and Producers
You must be on our mailing list to qualify…so, be sure to enter here http://www.studioexpresso.com/MailListForm.asp studioexpresso is pleased to introduce you and your artists to IMB, a distribution service with over 200 shops worldwide to include iTunes, Amazon, Napster, eMusic, Musicload, and hundreds more... (note: tunecore, cd baby and reverbnation offer around 40 shops). 10 winners selected each month: Enter June through September 2011. winners will receive a code from studioexpresso to enjoy FREE Distribution! Value: $39 ($29 distro + $10 barcodes). Additionally, winners work will be featured and reviewed in studioexpresso eZine with an over 20,000 industry readers – label, manager, music supervisors, press, etc.


artist expresso-- Ask Claris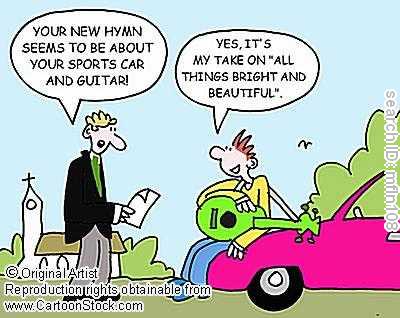 Now and then we'll feature a letter or feedback and or print your Wants/Needs. Our goal remains to empower and encourage you to connect. Send it here claris@studioexpresso.com
When possible, provide a link to your music or gear...When you're interested to have a producer or mixer involved, specify number of songs, budget and desired delivery date. Meantime, visit production talent at studioexpresso to find the right production partner for you.
WANTS/ NEEDS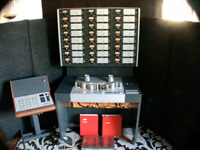 Own a historical Studer! Want a beautiful Studer A 80 24 Track that used to belong to Brian Wilson? The owner says he loves it but rarely uses it. We know this will find the right home. Please contact us for more details. 818-990-3031 or write to gregpenny@mac.com

Got Space? for a whole lotta studio gear? Mike Meltzer of TMOP is moving from his house in Van Nuys where the gear/ has been living for the past 15 years. Please feel free to contact Mike directly TMOP@Pacbell.net or call 818 988-8667

Own & Enjoy San Francisco Property With Tenants! This beautiful property is listed for less than $4 million. The current tenant has been running the facility as a popular studio for several years. Space is zoned SLI in the heart of SOMA. Fully furnished and built out as recording studio, gallery and living area with three rooms, lounge and office spaces in 8,600 square foot concrete building equipped with state-of-the art gear. Amenities include: BBQ with landscaping & fountains, Eat-in kitchen, Restroom - one with a shower, Wet bar and Freight entrance. As the new owner you will enjoy a built-in recording studio as tenant which helps you generates rent income from day one! Please contact Claris at 818-990-3031 for more information, including detailed brochure.


RIP

Amy Winehouse
September 14, 1983- July 23, 2011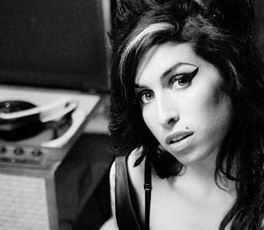 The singer's tragic death at the age of 27 puts her in a pantheon of famous musicians who have all died at the same age - Kurt Cobain, Jimi Hendrix, Janis Joplin and Jim Morrison. During her career, Winehouse won awards including five Grammy Awards, a
Q Music Award for Best Album for Back To Black and a World Music Award in 2008 for World's Best Selling Pop/Rock Female Artist. Watch Back to Black Amy's father, Mitch Winehouse, spoke at her funeral, telling congregates that his daughter had almost beaten her alcohol problems and had already beaten her drug addiction three years ago. In his eulogy at the Edgwarebury Cemetery in north London, he also revealed plans to set up a foundation in his daughter's name, which will help others battle drink and drug addictions.Winehouse's distinctive style made her a muse for fashion designers such as Karl Lagerfeld. Our prayers go out to Amy's family, friends and fans around the world.

Betty Ford, First Lady
April 8, 1918 – July 8, 2011

In 1975, she famously told CBS' 60 Minutes that if she were younger she'd probably try marijuana. Protesters picketed the White House and editorials criticized her for being too liberal, especially given the upcoming presidential election of 1976. Ford said her husband later quipped, "Well, honey, there goes about 20 million votes, but we'll make it." Above all, she was open about her alcohol addiction and she make it OK to discuss breast cancer warning signs and how to perform self-examinations. The former fashion model who studied modern dance with the legendary Martha Graham is known as the founder of the Betty Ford Centers. Elizabeth Ann Bloomer Warren Ford, better known as Betty Ford, was First Lady of the United States from 1974 to 1977 during the presidency of her husband Gerald Ford. TIME magazine called her the "Fighting First Lady" due to her outspoken support of the women's rights movement, as well as her controversial pro-choice stance. Watch LIFE remembering Betty Ford here
"I hate the whole idea that you do work because work is there. I've got to be really into something to do it, otherwise I would find myself in the position I was in five years ago where I worked for a studio and I felt 'this is a job.'
--Nigel Godrich (Radiohead, Paul McCartney)
Watch Radiohead perform "Staircase," from their upcoming 'From The Basement' session
"The big difference between me and you, aside from the fact you probably play Lacrosse, is that we see our community as two entirely different things. Where you see statistics and graph charts and a divide between music creator and consumer, I see a group of like minded people with jobs and bills and families. A group of people drawn together by music. Music written by and for people who had a hard time finding a place to belong. Whether it's Antioch Arrow or Lady Gaga, it must speak to that part of us. That part that longs to be a part of something bigger. And now that I have found that thing, I will fight tooth and nail, day by day to preserve those people and these feelings. Whether it's championing the radness of live music or the idea that music can be free and musicians still make money. I fight every day to keep that spirit alive."
--- http://iaminabetterplace.tumblr.com/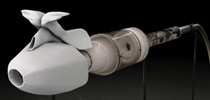 Talk to Me Lucy! Work of the 24-year-old synthetic biologist, Marguerite Humeau is a current exhibit at MOMA. She learned about the work of Japanese researcher Hideyuki Sawada: a creepy, dismembered mouth "singing" a Japanese lullaby. That mouth has been called the most mechanically accurate talking robot, with real moving lips, a windpipe that flexes and expands, and even lungs — a pressurized air tank. Humeau was inspired to do the same thing with animals. "I realized there was no area of science that specialized in extinct sound," she says.So, she built voice box of Lucy, a famous Australopithecus afarensis—an early hominid whose fossilized remains were discovered in Ethiopia in 1974.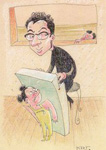 Happy Birthday Mitchell Froom!
He co-produced the new Randy Newman Album "Harps and Angels" and "A Few Words in Defense of Our Country," which was named the #2 song of 2007 by Rolling Stone.

Prayer For Japan Environmental disaster can hit anywhere in the world. How people react to it differs from culture to culture. Japanese have demonstrated incredible unity, order & dignity amidst disaster. A model human behavior. The recent devastation in Japan is mind boggling. As most are aware, the country experienced a record-breaking 9.0 earthquake off its North Eastern coastline, triggering a major tsunami measuring nearly 80 feet high and traveling up to 10 miles inland. On top of all this, nuclear power plants in the Fukushima prefecture have gone into full scale meltdown, creating fears of contamination. We realize how vulnerable we are as human beings. How fragile the systems are around us. It reminds me of a prayer: God grant me the serenity to accept the things I cannot change; courage to change the things I can and wisdom to know the difference.
Send your love and prayers to our friends in Japan. Sometimes all we can do is smile and let music speak and heal.
We want to leave you with a big smile..A two-year old Japanese girl holding on to his new friend, Teddy from US.



Until next month...EXPRESS YOURSELF