Drawmer S2 Signature Series Available Through TransAudio Group
TransAudio Group, the US Drawmer distributor announces the availability of the Drawmer S2 Signature Series dual-channel tube limiter. The S2 is one of the latest products to emerge from Ivor Drawmer's high-end designs and boasts an "all tube - no technical compromise" circuit composed of only the highest-grade components. In addition to a fully-balanced internal signal path, dual mono or stereo operation, class A design, all signal-path tubes, and isolation transformers on inputs and outputs, the S2 features a host of innovative signal processing capabilities that are not present in any other analog limiter in the world.

On the S2's gloss-black faceplate, users will find wonderfully functional and cleanly laid-out controls for threshold, ratio, attack, release, gain, and stereo link, along with an option for "program-adaptive" release. With this functionality alone, and its absolutely stunning signal path, the S2 would be a crown jewel in any studio's outboard rack. However, Ivor's insatiable drive to innovate has endowed the S2 with three additional features that take the musicality of its compression to another realm.

First, Drawmer's unique "V-Big" section addresses bass and minimizes undesirable "pumping" created in all compressors by big bass peaks. V-Big gives the user choices of how they want bass handled, with user-selected 75, 125, or 250Hz frequency and depth of roll off. Second, the Drawmer only "V-Air" section dynamically enhances high-frequency content to keep compressed audio from sounding dark, as is so common with other limiters.
Users control its center frequency and depth to obtain much more control of HF through the S2 than was possible ever before on a single-band device.
Finally, a "Wet/Dry" section enables users to do what they used to do on adjacent channels of a console, to add compressed (wet) and non-compressed
(dry) signals together to get exactly the right sound.

"Ivor Drawmer's Signature Series represents the best of the best in terms of ease of operation, extreme tube sonics and one of a kind feature set," said Brad Lunde, president of TransAudio Group. "He's operating without any constraints toward the goal of making the very best gear he possibly can.
The S2 is a fine addition to the growing series and is sure to stun the crowd who think they've heard everything that analog limiters have to offer."

MAP: US $5,395

Drawmer is distributed TransAudio Group the premier US importer and distributor for high-end recording gear. Phone (702) 307-2700 or email Brad Lunde More info at www.transaudiogroup.com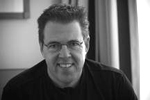 TransAudio Group, founded by industry veteran Brad Lunde, has quickly become the premier US importer/distributor and/or US sales and marketing representative for high-end audio. Success hinges on TransAudio providing dealers and end users with a higher standard of product expertise and support far beyond the norm. TAG product line includes A-Designs (USA),ATC Loudspeakers (UK), Bock Audio (USA), Geoffrey Daking & Co. (USA) Drawmer (UK), George Massenburg Labs (GML USA), SABRA SOM (Brazil), SoundField Microphones (UK), Tonelux, True Systems, Tube-Tech

LasVegasProAudio.com is a division of TransAudio Group, is the launch pad for the brands of tomorrow. The goal of LasVegasProAudio.com is to provide unique equipment, useful information and long-term support to their clients.
LVPA product line includes: Accusound Cable, Economy 50mm Shockmount,Enhanced Audio (Ireland), PAULY Superscreens (Germany)Sonodore Microphones (Holland)






Expresso Walk And Talk...Oscar Firsts & Wins The set was fabulous.
The bold new format that required shrouding the event in secrecy presented itself with flying colors... placing five former winners on stage to sing the actor nominees' praises and the "How to make a movie" theme proceeded from screenplay through technical categories . Oscar winning Director Danny Boyle - -Slumdog Millionaire-- complimented the producers of the show for their beautiful execution. They selected fellow Academy Awards first-timers Roger Goodman to direct, and David Rockwell as set designer for the Feb. 22 show. The producers of the show, Bill Condon and Laurence Mark (above), chose the theme of "Musicals are Back" featuring host/singer/dancer, Hugh Jackman. His presence dwindled as the night went on allowing the Oscars themselves to be the host. Another nice touch! If you compete with Clint, Meryl, Jack, and Brad for the spotlight, you will lose and Jackman never showed up to battle.

Oscar Doing Biz Strategically, ABC appeared to adjust its commercial pattern, seeking to battle potential tune-out with more frequent but shorter breaks. Last year ABC sold commercial time in the Academy Awards show for as much as $1.8 million for a 30-second ad. Now, with the recession in full swing on top of five consecutive years of declining Oscar ratings, ABC has had to lower its rates. Individual spots have been selling for $1.4 million to $1.7 million. In recent years, the Walt Disney Co.-owned television network could bank on about $15 million in profit from the one-night extravaganza. Sponsors included J.C. Penney, Hundai, Amex and Coke returned Heidi Klum to promote women's heart health and Diet Coke.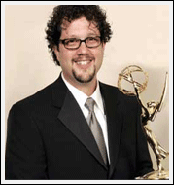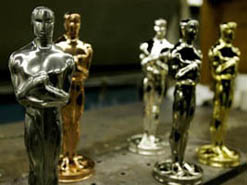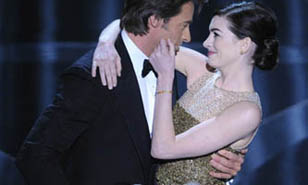 MaestrO The Emmy-winning "Lost" and "Speed Racer" composer and conductor was selected by Oscar producer Laurence Mark and executive producer Bill Condon, also newcomers to the ceremony. Michael Giacchino, who was nominated last year for an original score Oscar for "Ratatouille," conducted the live telecast for the first time. He managed to inject bit'o Hollywood nostalgia into the live ceremony when he lead the orchestra at the Kodak Theatre. Oscar Sans Star The late Heath Ledger won the Best Supporting Actor trophy for his take on the Joker in The Dark Knight, with Ledger's family accepting the award on his behalf. In the Best Actor category, Milk star and recent Rolling Stone cover boy Sean Penn overcame a late surge by The Wrestler's Mickey Rourke to win his second Oscar. Rounding out the acting categories was Penélope Cruz taking Best Supporting Actress for Vicky Christina Barcelona and Kate Winslet finally winning a Best Actress trophy for her role in The Reader. A good show and nearly all the awards went to deserving homes.


A Sound Triumph For India's Slumdog Millionaires "God is great!" exclaimed AR Rahman, the 43-year-old composer from Tamil Nadu who picked up two awards at 81st annual Academy Awards Sunday night. He said he was as excited and terrified before coming to the ceremonies as he was at his marriage! Rahman took home Oscars for the Best Original Score and for the Best song. Rahman shares the Oscar for the best original song with lyricist Gulzar for the song 'Jai Ho..' Bringing more glory to India, 38-year-old Resul Pookutty bagged an Oscar for Sound Mixing. The sound engineer was at a loss for words when his name was called out for winning the Oscar. On receiving the award he said it was not just an award that was handed to him but history that he held in his hands. He said he dedicated the award to his country. Pookutty has also won a BAFTA and a Cinema Audio Society (CAS) award for best sound mixing in 'Slumdog' The film also won best adapted screenplay, best cinematography, best editing awards, Best Director for and Best Picture. The only award it did not bag was for sound editing, which went to The Dark Knight. Indian drums resounded through the vast Kodak Theatre and dancers picked up on the beat as Rahman sang 'O Saya' and 'Jai Ho' - his two songs shortlisted for the best original song award notwithstanding the fact that the words were in Hindi. Rahman becomes the third Oscar winning Indian after costume designer Bhanu Athaiya for her work in Gandhi (1983) and director Satyajit Ray in 1992. India's Bollywood dancing has graced the international silver screen for decades. The last offering that mixed a dash of Hollywood was Gandhi. Once more, Slumdogs shows us the beauty of an exotic land dipped in brilliant colors, tastes, smells and sounds with a little bit of yes, Hollywood. For Rahman, it was a choice for love of music or perhaps destiny!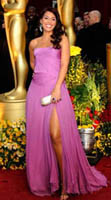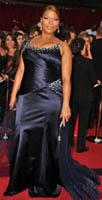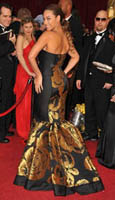 Oscar Keys & Queens Like Latifah, Keys has turned herself into a glam goddess over the past years, trading in the hip-hop style (corn rows and lots of leather) for classic elegance (silk and diamonds). the Academy loves Queen Latifah. The former Best Supporting Actress Nominee (for Chicago) hit the stage to sing "I'll Be Seeing You" for the In Memoriam number as a tribute to the Academy's recent dearly departed. Though Beyonce and Jackman were no Astaire & Rogers, the gown on Beyonce stole the show on the red carpet.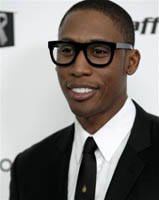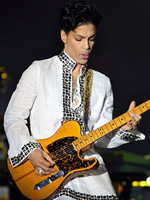 PElton John party guest, Kate Beckinsale; Saadiq; Prince performing at his Oscar party;

Party Fit For A Prince First post-Oscars stop was the Governors Ball at the Kodak Theatre where guests nibbled on lobster and shrimp and three-level dessert boxes topped with chocolate Oscars.
Click here for 2009 Oscar menu by Wolfgang Puck. Leeza Gibbons, Olivia Newton-John and David Foster hosted the high-profile awards viewing dinner party and after-party, a unique event that put the focus on advocacy, philanthropy and volunteerism. A Night to Make a Difference" event was webcast live over its content delivery network (CDN) last night from Mr. Chow in Beverly Hills. In the altruistic spirit of the event, Highwinds donated the use of its CDN technologies and delivery services for the event webcast. Grammy-nominated artist Raphael Saadiq performed at the 17th Annual Elton John AIDS Foundation (EJAF) Academy Awards(R) Viewing Party on Sunday, February 22, 2009, at the Pacific Design Center in Los Angeles. With a 3,500-dollar (£2,400) price tag per ticket, there was no sign of the current recession at Sir Elton John's post-Grammy fund raiser (celebrating 40 years of inspiration and ending his Red piano show in Las Vegas). "I think it (Saadiq's album) is one of the best albums of the year and certainly the best R&B album of the year. I'm absolutely thrilled and excited that he is performing at our Oscar party," said Elton who hired the New York City-based event design company Antony Todd Incorporated to transform the "Outdoor Plaza" of the Pacific Design Center into an elegant arena with a modern approach on the classic supper club, mixing traditional elements with modern and whimsical touches. The 4:00pm cocktail reception and a five-course dinner consisted of menu items such as aged 24-month Parmigiano Reggiano with pear compote and Entu jelly and Carnaroli risotto flavored with dry Marsala wine and crystallized flowers prepared by Chef Wayne of Los Angeles-based Crumble Catering. The black and white carpet event was co-hosted by Sir Elton John and David Furnish, and co-sponsored by Chopard, Jo & Raffy Manoukian, and Vh1. Event chairs: David and Victoria Beckham, Mary J. Blige, Joseph Blount and Craig Reynolds, Tom Calderone, Richard Cook, Elvis Costello and Diana Krall, Stephen Daldry, Ellen DeGeneres and Portia de Rossi, Caroline Gruosi-Scheufele, Diane Jenkins, Nicole Kidman, Ed Limato, Baz Luhrmann and Catherine Martin, Sharon and Ozzy Osbourne, Sharon Stone, Dame Elizabeth Taylor, Donatella Versace and John Walters. "People are going through tremendous hardship," John told his guests before the night's big auction for his Elton John AIDS Foundation. "In this time of hardship, we are going to raise as much money as we possibly can." That he did, with $4 million, according to the party's publicist. A stay in Normandy, France, was auctioned off for $80,000. John later joined musical guest Raphael Saadiq onstage, garnering cheers for a version of John's "Benny and the Jets." Around midnight (more like 1:30am) Prince took the stage at Hollywood club Avalon with guests like Taye Diggs, Alicia Keys, and Queen Latifah. LotusFlow3r.com, home for all things purple in the days to come including three albums, expected for 09 release. Beatles' cover "Come Together" in a jam with six-piece band -- bass, keys, drums, harmonica (Fred Yonnet), and two backup singers warmed everyone up. "Turn the lights down, please," Prince asked, after sending a shout-out to Penelope Cruz and Esmeralda Spalding, all of whom watching from a balcony where your intrepid reporter was not allowed to go. Imagine Prince as your house DJ - playing "Cream," "The Bird," "Jungle Love," "Honky Tonk Women"; "Wild Thing," which led to "Let's Go Crazy" and "7," the opening voiceover of which sent scads of party-goers onto the half-full dance floor to tear things up. Well, next year, get the royal highness on the Academy stage and he'll bring the house down like his own party.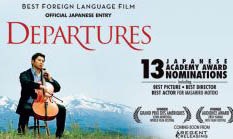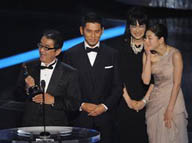 Yojiro Takita's film Departures took the Oscar in foreign film catagory. The film played the Montreal film festival rather than Toronto last fall, and had its US Premiere at the Hawaii Film Festival. Takita's film follows a young unemployed cellist who finds happiness as a mortician. Plus we liked the way Mr Takita says 'Sank you!' So, go watch the movies!

Ben Stiller shocked an Oscars audience by mocking JOAQUIN PHOENIX as he stepped onstage to present the Best Cinematography award. Joaquin Phoenix (seen on Letterman) says there's no hoax about it:
He really has given up acting to become a hip-hop musician. Phoenix has been spending his time laying down tracks for a rap album in the recording studio he built at his home, the two-time Academy Award nominee said Tuesday in an interview to promote what he claims is his final movie, "Two Lovers," romantic drama co-starring Gwyneth Paltrow and reuniting him with James Gray, his director on "The Yards" and "We Own the Night" The movie opened on Feb. 13.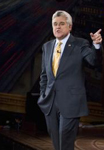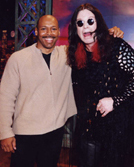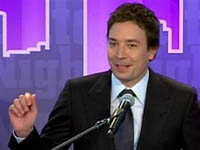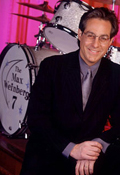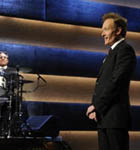 Funny Late Night Host & Band Moves It's tough to keep up with the changing late-night landscape. Jay Leno took over "Tonight" in 1993, following the retirement of host Johnny Carson, who set the standard for night-time talk shows. Leno -- whose new show reportedly will run in the 10-11 p.m. weeknight time lot -- is expected to sign a new deal with NBC providing a pay raise, Daily Variety reported. Citing insiders, Variety said Leno could earn $40 million to $50 million a year under a new deal. Kevin Eubanks who did a set at The Baked Potato on Feb 18th may move on. Conan O'Brien finished his 16-year "Late Night" run last Saturday morning with an intimate, heartfelt farewell. O'Brien, who'll move to LA and take over "The Tonight Show" on June 1, also promised that he won't "grow up" after the shift. Letterman will be O'Brien's primary competitor at "The Tonight Show." Back in 2004, NBC was worried about losing O'Brien to ABC, Fox or CBS. However. O'Brien won a narrow victory among viewers 18-49, and the two shows tied among viewers 25-54 — the demographics most prized by advertisers. But, at this point, yanking Jay Leno off "The Tonight Show" and putting O'Brien in his place looks like the equivalent of cutting a 20-game winner from a major-league baseball team and replacing him with a Triple-A player who's barely .500. When they're writing a history of NBC, this may well go down as one of the worst miscalculations ever. In recent weeks it was reported that Max Weinberg and the Max Weinberg 7 would not be Conan O'Brien's house band on the Tonight show because it had too many ties to the East coast and Bruce Springsteen. But, O'Brien, announced that those rumors were false. The Max Weinberg 7 will join Conan in June on the Tonight show. Jimmy Fallon will replace fellow "SNL" alum Conan O'Brien in March as the host of NBC's "Late Night" talk show, now to be known as "Late Night with Jimmy Fallon." The Roots are Fallon's house band. (Premieres March 2, 12:37 a.m., NBC.). Since forming in Philadelphia in the early 1990s, the Roots have been one of the best regarded bands in hip-hop and music. Seeing hip-hop regularly on a late show will be revolutionary in itself, but the Roots are more than a hip-hop band. Their debut "Do You Want More?!!!??!" had obvious jazz influence. The group may be best known for their Grammy-winning collaboration with Erykah Badu, "You Got Me"; Their hit off their 2002 disc "Phrenology," performed with Cody Chesnutt — "The Seed (2.0)" — is one of the best rock songs of the decade. They've toured with the Dave Matthews Band, joined "The Colbert Report" in Philadelphia and played backing band for the concert film "Dave Chappelle's Block Party." "We're going to cover every genre, though I doubt we'll do bluegrass," said ?uestlove. "This is a chance to really show people how diverse we are."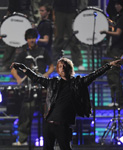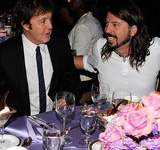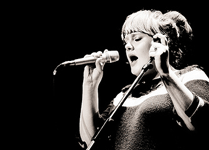 Highlights from the Grammy Show (aside from FPP -formulaic perfomrance pairings) the winners were:
1. Radiohead with USC marching band
2. Paul McCartney and Dave Growhl
3. Adele winning in both catagories, best female and best new artist.
Watch youtube clips Radiohead played 15 Steps with the USC marching band and Paul ripped up I Saw Her Standing There with Dave Grohl on drums. No worries, you can hear it Live at Liverpool. And, Sir, Paul, we like your t-shirt (Beatles with red noses). Yeah, and you still get the girls screaming! Though Grohl and McCartney sat side by side for the dinner and show, they do have a history going back a few years. Grohl first met McCartney in 2007 when the Foos recorded Wings' "Band On The Run" at London's Abbey Road studios and Macca simply popped by the session, according to bassist Nate Mendel. Then in June of last year, Grohl joined McCartney onstage at Anfield Stadium in Liverpool, playing drums on "I Saw Her Standing There" and "Back In The U.S.S.R." as well as handling guitar and backing vocals for "Band On The Run." And lest we forget, Grohl also played all the drums on Beatles songs used in the 1993 movie Backbeat. But with a resume that includes guest stints with everyone from Led Zeppelin's John Paul Jones and Jimmy Page to Tom Petty to Motorhead's Lemmy Kilmister, not to mention gigs with Queens of the Stone Age and Tenacious D, has Grohl reached his hero worship peak? Once you've bagged a Beatle, who's left?! Also great big congrats to our favorite New Artist winner, Adele. An unnamed producer has been chosen for the album which will be recorded in Malibu, California. Adele feels that recording away from home will limit distractions. As of 9 December, 2008 Adele has chosen three or four songs likely to go on the album. The album will be influenced by T-bone Burnett -produced albums such as the O Brother, Where Art Thou? Adele is scheduled to launch an 11 city United States tour that starts 9 March. Highlights include a 5 May birthday concert at New York's Roseland Ballroom and a 28 June Hollywood Bowl concert where she will co-headline with Etta James. On the day of the Grammy, she was really excited to meet Whitney, Justin, Miley, Snoop Dog and when asked where she's going to put her two Grammys - she responds. "On the toilet...in the cabinets, of course." Congrats Ms Adele.

'Pay What You Want' Model Works For Some. Speaking of Radiohead - their publisher, Warner-Chapell, has released figures on their most recent album, "In Rainbows" which shows that across all mediums, physical and download, the band sold three million albums. Considering their previous three albums sold in the low hundreds of thousands, that's not too bad for the "pay what you want" model!
Just one small detail. You have to have fans like Radiohead! The album has sold 1.75 million physical CDs to date The band have over 17 million plays on Last.fm, and have sold 1.2 million gig tickets. They also sold 100,000 box sets online, which retailed at £40 or so. Also, by releasing it themselves rather than going through a traditional record company, the band made a much bigger chunk of that cash than they would otherwise have had. The only downside to the experiment, in the eyes of the band, seemed to be that they spent far more time talking about the way the music was being sold than the music itself.
Not very Radiohead. But, not bad.

Warner's Solid Gain Warner Music Group Corp. Reports Solid Results for the 2009 Fiscal First Quarter Ended December 31, 2008 Digital Revenue in the Quarter Grew 20% Year Over Year to $171 Million; Cash Balance Grew to an impressive $549 Million, a more than three-fold increase from the December 31, 2007. "Though facing difficult economic conditions and tough prior-year comparisons, we executed on our strategy and remain confident in achieving our long-term goals," said Edgar Bronfman, Jr., Warner Music Group's Chairman and CEO. "We continue to develop new music business solutions and maintain our digital leadership position, while managing costs, gaining share and delivering strong returns on A&R investments." Major sellers in the quarter included the Twilight soundtrack and titles from Seal, Nickelback, Enya and Johnny Hallyday. On a constant-currency basis, the decline in mechanical revenue of 16.4% was offset by a 10.0% increase in synchronization revenue, a 4.3% rise in performance revenue and a strong 66.7% increase in digital revenue. Music Publishing operating income was $5 million, up 25.0% from $4 million in the prior-year quarter. Warner Music Group became the only stand-alone music company to be publicly traded in the United States in May 2005. With its broad roster of new stars and legendary artists, Warner Music Group is home to a collection of the best-known record labels in the music industry including Asylum, Atlantic, Bad Boy, Cordless, East West, Elektra, Nonesuch, Reprise, Rhino, Roadrunner, Rykodisc, Sire, Warner Bros. and Word.

Clay Aiken no longer with his record label -- RCA -- following in the tradition of other 'Idol' alums, including Blake Lewis, Katharine McPhee, Taylor Hicks and Ruben Studdard. Bloggers first noticed Aiken's information was missing from RCA's Web site. In January, Aiken ended his run as Sir Robin in "Monty Python's Spamalot" when the show closed its doors. He also surprised everyone late last year when he announced he was gay and became a father. "I cannot raise a child to lie or to hide things," the singer said at the time.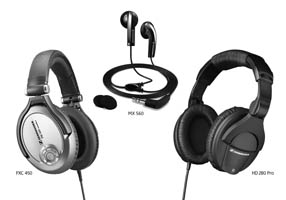 A "Consumers Digest Best Buy" rating is determined by Consumers Digest editors and is awarded to products that demonstrate exceptional value in the extremely competitive marketplace. Sennheiser Headphones are featured in the February 2009 edition of Consumers Digest and include the powerful, bass-driven MX 560 earbuds, the precise HD 280 Pro professional studio headphones, and the top-of-the-line PXC 450 noise canceling headphones. All of these "Consumers Digest Best Buys" are available at major US consumer electronics retail stores. Sennheiser MX 560 high-performance earbuds received a Best Buy among "economy" models in the "Canalphones/Earbuds" category. The MX 560 is praised as comfortable, "with surprising clarity, depth and detail for the dollar," according to Consumers Digest. Sennheiser's HD 280 Pro professional headphones received a Best Buy among "midrange" models in the "Full-Size Headphones" category. Not only does it sound "better than headphones that cost $100 more," according to Consumers Digest, but it delivers "deep bass, full midrange and lively highs."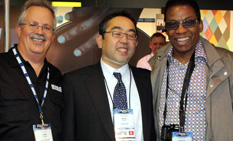 Korg presented its inaugural Lifetime Achievement Award to renowned keyboard artist/composer Keith Emerson (The Nice, Emerson, Lake & Palmer, solo artist) and multiple GRAMMY Award/OSCAR-winning jazz visionary Herbie Hancock (Miles Davis, The Headhunters, solo artist). Chosen for their excellence in music, innovation and dedication to the arts, Emerson and Hancock were presented with the awards during dedicated ceremonies at the 2009 Winter NAMM Show in California.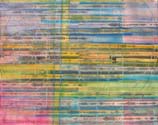 Visual Sound Syndrome (left: Beethoven's Nineth symphony - Molto Vivace) When Julian Asher listens to an orchestra, he doesn't just hear music; he also sees it. The sounds of a violin make him see a rich burgundy color, shiny and fluid like a red wine, while a cello's music flows like honey in a golden yellow hue. One suggestion is that synesthesia and autism in a single person may make him or her a savant, someone with a singular and extreme intellectual ability. Asher, a researcher in the department of genomic medicine at Imperial College London, has a rare condition called synesthesia, a neurological condition in which people experience a mixing of their senses. When he was a child, Asher would go to the symphony with his parents and assumed that the lights went down so that everyone could see the colors better. "I mean, why else would they do it?" he said. "My parents asked something, and I said, 'Oh, they turned the lights off so you could see the colors,' and they had no idea what I was talking about, and that's when I realized that they didn't see what I saw," he said. He never knew that his condition had a name until he happened to be researching the genetics of perfect pitch, which has been anecdotally linked with synesthesia. "Even to this day, I'll run into people who study neuroscience for a living, and they've never heard of it," he said. There are organizations that promote awareness, but still a lot of people don't know about it, he said. As many as 1 percent of people have the most recognizable form of synesthesia, studies say. Acclaimed Russian-American author Vladimir Nabokov, who wrote "Lolita," famously had the disorder, as did physicist Richard Feynman and composer Franz Liszt.

Bands COME TOGETHER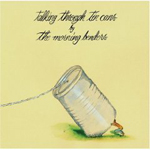 Band/location: The Morning Benders, Oakland/Berkley, CA
Who Meets Who: '60s pop heavyweights like the Beach Boys, the Beatles, and the Kinks
Milestone: +1 Records MySpace Amazon SXSW 2009

The Cleveland rapper got a major boost at SXSW, where he showed up higher-billed acts like Chromeo and Kid Sister "Im jus Cudi u know? IM wierd...i love cheeseburgers and beer...i only make music about realness....my lifes goal is to live on the moon...im not the president, so dont expect me to go there musically...but if u wanna hear suttin soooo awesomely dope, different, deep, passionate, fun, and abstract, then look no further fella ya found him. lol"--Kid Cudi
Dope or the president, you're not. Learn how to spell, man!


"How do the Best Engineered Album, and Producer of the Year Grammy awards get lumped into the pre-show with best polka album, to make room for Taylor Swift and Miley Cyrus to play BFF while the world watches on, wondering which one is dating which Jonas brother? Kudos to Rick Rubin (Metallica, Neil Diamond, Weezer) for his producer of the year award, and Vance Powell, Jack White and Joe Chiccarelli (U2, Frank Zappa, Elton John) for best engineered album. Oh and one more thing...how do the grammy's completely forget Leroi Moore from the Dave Matthews Band in their tribute to those who passed away this year? Ridiculous."
-- Luke Brawner (courtesy of Bob Lefsetz)


Backstage during the pretelecast awards ceremony, King, 83, who won his 15th Grammy, for best traditional blues album for "One Kind Favor" (Geffen), alluded to the recession. "I believe the blues, the way things are today, is more important now than it ever was. Unless you got a lot of money. I don't."
--BB King


"Napster and file-sharing were inevitable progressions in technology, the way that compact discs were a progression from cassette tapes. The biz used to get by knowing that one hit single could sell a million albums (or more) at $10 a pop. Now, a hit single will most likely only sell a million single song downloads (if that) at 99c a pop, which is obviously 1/10 the revenue. "
--Tony Fagenson of Eve6
"All my life I've had a choice of hate and love. I chose love, and I'm here. God bless."
--AR. Rahman, composer (Oscar awards acceptance speech)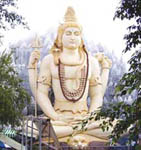 Devotees throng the temples offering jal (water) and bael (bilva) leaves to Lord Shiva on the occasion of his birth anniversary. There is a story related to Shivratri, about the union of Shiva and Shakti. Shiva is the silent witness, the chidakasha and Shakti is chitti or chidvilasa, the energy that plays and displays in the infinite space. Shiva is the formless Being; Shakti is the manifestation in the field. This is the recognition of the dual aspect of matter and energy. Happy Shivratri!
"And In The End, The Love You Take Is Equal To The Love You Make ..."
--John Lennon

You are subscribed as %Email% Please click here -- http://www.studioexpresso.com/MailListForm.asp to unsubscribe or subscribe from any future mailings. We respect all requests. Thank you