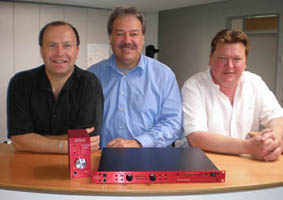 True Systems maker of high-end microphone preamplifiers, is pleased to announce that all TRUE Systems products, including the legendary Precision 8 and its celebrated variants, the TRUE P-Solo, TRUE P-Solo Ribbon, and the P-2 analog will be distributed in Germany, Austria, and most of the EU by Synthax Audio AG, one of the continent's most respected companies. Brad Lunde, president of the TransAudio Group and worldwide rep for TRUE Systems arranged the deal.

A rarity in the pro audio world, Synthax has been meeting the needs of the high-end European recording market for nearly twenty years. The company works with dealers of all sizes, from small boutiques to the biggest of the big. Synthax maintains a small, but uniquely experienced and deeply knowledgeable team of audio professionals who are choosy about which brands they represent. TRUE Systems mic pres complement the current roster, which includes RME interfaces, Mogami cables, PSI monitors, MXL microphones, and Tegeler Audio Manufaktur tube professional electronics.

"TRUE Systems makes products that are not very well known in the European market, but that deserve to be," said Helmut Oestreich, marketing and communication specialist at Synthax. "We have a proven track record in establishing such brands. In the near term, we will make waves in the recording market by demonstrating the noticeable improvement in fidelity that TRUE Systems mic pres deliver. In the long term, we will establish the brand as the perfect recording solution, and will work closely with their R&D to develop new and exciting products."

Said Tim Spencer, engineer and president for TRUE Systems, "We are delighted to be working with Synthax in Europe. They offer such a powerful and comprehensive solution for EU distribution! We were impressed by how thoroughly they evaluated our products and how they understood what makes us different."

"Synthax has a proven ability to establish, grow and support brands in the EU, no question," said Lunde. "I don't think there is anyone better at adding value through marketing, trade shows and ongoing product support to dealers in the EU. Their staff makes them an ideal trading partner for TRUE.
Tim and I are very impressed with their long-term focus and proven track record."

TRUE Systems, Tucson, Arizona designs, engineers and manufactures high-value, high-end professional audio products at reasonable prices for the domestic and international marketplace. Tim Spencer is the principal designer and engineering force behind the company. Tim has been with TRUE Systems since it's inception in 1997. The U.S. built line includes the SOLO series, the P2 Analog and Precision 8 multi-channel mic preamps.

TRUE Systems can be reached via e-mail at sales@true-systems.com or via phone at (520) 721-2735.
Brad Lunde can be reached at www.transaudiogroup.com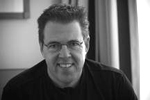 TransAudio Group, founded by industry veteran Brad Lunde, has quickly become the premier US importer/distributor and/or US sales and marketing representative for high-end audio. Success hinges on TransAudio providing dealers and end users with a higher standard of product expertise and support far beyond the norm. TAG product line includes Accusound, A-Designs (USA) AEA ribbon microphones (USA), ADT Toolkit, AEA, ATC Loudspeakers (UK), Brauner microphones(Germany), Drawmer (UK), Geoffrey Daking & Co. (USA), Enhanced Audio (Ireland), George Massenburg Labs (GML) (USA), Heil Sound (USA); Mercury Audio (USA) Mission Audio (UK) Phoenix Audio (UK), PAULY Superscreens(Germany), SABRA SOM(Brazil), Soundelux (USA), SoundField Microphones (UK), Z-Systems (USA), Sonodore Microphones (Holland), Tonelux,
True Systems and Weiss Engineering (Switzerland) and Z Systems (USA)
LasVegasProAudio.com, LasVegasProAudio.com, a division of TransAudio Group, is the launch pad for the brands of tomorrow. The goal of LasVegasProAudio.com is to provide unique equipment, useful information and long-term support to their clients.



Expresso Walk And Talk...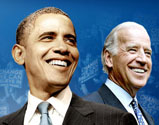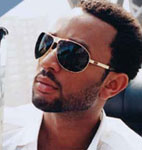 Bringing Change And Music The youthful charisma of Democratic nominee Senator Barack Obama is driving many artists to take part at the convention. The Black Eyed Peas will perform for the Creative Coalition and Fall Out Boy will play for Rock the Vote, according to The New York Times. The Rage Against the Machine antiwar rally will be one of the biggest musical events, and various outdoor shows will align rock and hip-hop acts with on-the-ground activists, the paper said."People feel comfortable expressing themselves in an artistic way at this convention more than they ever have," Impact Film Festival founder Kimball Stroud, who is screening documentaries at both conventions, told the Times. Other acts scheduled to play during the week include Daughtry frontman Chris Daughtry, Cold War Kids, Grammy-winning rapper Nelly, and John Legend, who will premiere his new call-to-action song, "If You're Out There." Springsteen and Jon Bon Jovi are expected to perform acoustic numbers at Invesco Field Thursday (8/28), when Obama is scheduled to give his acceptance speech.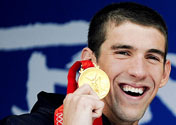 7Lives +1= Phelps Gold Eight gold medals in eight events - along with seven world records - in a single Olympics. Wow! Michael Phelps' medal haul brings to an incredible 14 the golds he has won over two Olympics. Plus two bronzes, if you're counting. "If he's handled properly over the next four years, he should generate in excess of $40 million," said Marc Ganis, president of Sportscorp Ltd., a Chicago-based sports business consulting firm of Michael Phelps, the 23-year-old swimming champ from Baltimore who had already made a splash before the Beijing Olympics, with $5 million in endorsements from advertising sponsors. Madison Avenue experts said Phelps - with his aw-shucks demeanor and humble roots - is an ideal icon who could easily sell products ranging from food - he eats 12,000 calories a day, mostly pasta and pizza when training - to cars, clothes and shaving cream. The golden boy has has plunked down $1.69 million for a condo on the waterfront in Baltimore, MD and a $1 million memoir is already being peddled to publishers, according to reports. Not bad for a "developmentally challenged" kid who was never expected to amount to much. Now, if he could only sing!

Senior VP of Global Consumer Marketing at Warner Music Group Dan Pelson has left to become CEO of uPlayMe which bills itself as "a new way to connect with people who share the same taste in music and video". WMG previously made an investment in uPlayMe, one of many sites fighting for attention in a crowded music discovery space. uPlayMe users download an application to play music and video. The application recognizes content from players like iTunes, Windows Media, Winamp and Real or browser-based sources via Internet Explorer and Firefox including YouTube, Hulu, Last.FM, Pandora, Metacafe, and CBS Streaming Radio. uPlayMe Connects people - there's no updating profiles and playlists. Allows people to discover new music and video from those with similar tastes. Push songs and video recommendations to a friend's desktops. Offers widget for social networks. "The music industry is entering a renaissance," said Pelson. "Music lovers are congregating online, musicians are communicating online, sales are rising online and technology is moving quickly to deliver better services to the listener. Plans to informs users about local concerts of the bands they are listening to and providing band trivia with small pop-ups are next!
Meantime, Warner Music Group's world-class catalogue of audio content will be made available on MusicMakesFriends' on-demand streaming platform in France, Germany, UK, Spain, Belgium, Ireland, Austria, Luxembourg and Switzerland. Under the terms of the deal, both companies will share in revenues generated by MusicMakesFriends' ad-supported and subscription services. Eric Daugan, Vice President, Digital Business said, "In partnering with a social networking site with music at its heart, we bolster our ability to directly connect with audiences who like to discover and share music. Bruno Chauvat, CEO of MusicMakesFriends said, "This agreement with Warner Music International confirms the interest in and relevance of our 'freemium' business model. This partnership is a successful new step in that direction, considering that we are the first streaming platform able to offer in nine European countries the catalogues of the four majors and more than 9,000 independent labels." The site offers both tracks and pictures for free while premium members have unlimited access to more than two million tracks for a monthly fee of 8.99 euros (US$13.19).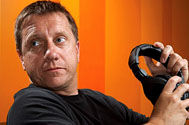 Apple vs Dell: A matter of Choice & Design Imagine if you could download a song from Amazon.com and send it to the mobile phone of a friend or the car stereo of someone who has satellite radio. Dell and its partners hope to persuade consumers to try new devices and services. "Apple wants to lock you in," says Robert Enderle, a consultant who has been briefed by Dell. "Dell wants to lock you in to choice." Dell plans to unveil a broad standard, more open than Apple's, that will give people greater choice in how they buy and consume music, movies, and podcasts in September. Central to Dell's plan is software acquired a year ago when it bought Zing, the company Tim Bucher (previously an engineer exec a Apple) founded after leaving Apple. The software handles behind-the-scenes translations so that content can be "zinged" between computers and other compatible devices. Dell hopes to announce the Zing software as a feature on small, cheap laptops expected in September and to have the software installed on all of its consumer PCs by the end of the year. Two portable media players are scheduled for early next year, according to sources. Earlier this year Dell went urban featuring adventurous Art Edition Inspiron 1525 laptop, offering works by Mike Ming. Choose from "Red Swirl," "Seaweed," and "Sunburst," to accompany the previously released "Bunch O Surfers" and "Sea Sky. Give your laptop a tatoo starting at $699! Brooklyn-based artist Mike Ming (born Michael Miyahira) brings fascination with popular culture and life experiences to the canvas. "I wanted to create a sense of energy, playfulness, sophistication and psychedelic momentum when I started this," said Ming.

RU A Mogger? The social networking site, MOG, where users can set up personal pages with their musical interests, announced last Tuesday that legendary superproducer Rick Rubin is joining MOG's board of directors. Rubin has put his stamp on excellent and high profile albums from all manner of artists over the past 23 years (including the upcoming Metallica record). CEO David Hyman estimates that 30 blogs would be available for the August, 12 MOG launch, and expects hundreds of bloggers to sign up for the service by the end of the year. In order to be considered, a blog must not include porn or gratuitous nudity to prevent advertiser freakouts, with 80-90 percent of the posts pertaining to music. Bloggers can set their own CPM (what they charge per thousand ad impressions), and need to place one to three MOG ads on each page. In addition, an embeddable widget can promote participating blogs to each others' readers. The DefJam co-founder will apparently be heavily involved in an unspecified project down the line, but already communicates with MOG daily about the site's design and other aspects. studioexpresso editor and yours truly has signed up under hiC5 -- so come join my blog!

Bye Bye Baby! CD Baby founder and Indie music guru Derek Sivers announced the sale of the company to fellow Indie music giant, Disc Makers. This is what's posted on Derek's site: There's a beautiful quote from Abraham Maslow: Life is an ongoing process of choosing between safety (out of fear and need for defense) and risk (for the sake of progress and growth). Make the growth choice a dozen times a day."I chose Disc Makers as the new owner because their president, Tony Van Veen, has been one of my favorite people for years, and I always felt they'd do a better job of running CD Baby than I could," says Derek who plans to stay involved in the independent music community by helping musicians outsource administrative work to temporary assistants (project name: MuckWork), offering career coaching at www.sivers.org and produce a crowdsourced documentary.
And what's the next big challenge after mastering the art of distribution. According Derek, it's marketing. "That's the advice I've been giving every college class I speak to: learn everything you can about marketing," say Derek. CD Baby has become a force of nature in the music business in the last ten years, distributing over $70 million to indie artists, mostly from CD sales. The CD Baby staff, location, name, and everything else stays the same. But according to Sivers, customers will notice more attention given to improvements that help sell music. To growth!
Univision Gets Hip Univision Communications plans to expand the delivery of mobile offerings to the local marketplace through Univision Radio. Univision has partnered with Hip Cricket for this local initiative. Univision Móvil, a Spanish-language wireless space that delivers national mobile services, will oversee the programs created through this partnership. HipCricket has deployed more than 16,000 mobile marketing campaigns to help partners make money with national brand leaders like Coca-Cola, AEG, Bose, Disney, Dunkin' Donuts, General Motors, Hershey's, Nokia and plenty of other household names.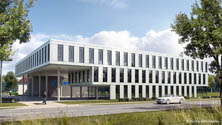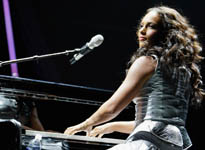 Sennheiser in Hanover; Prof. Dr. Jörg SennheiserSinger Annie Lennox performed during the 46664 ; concert in honor of former South African President Nelson Mandela's 90th birthday in Hyde Park, London. The three-hour gig supported Mandela's 46664 campaign against HIV/AIDS. PHOTO CREDIT: Shaun; Alicia Keys Curry/AFP/Getty Images Expansion for Sennheiser. A total sum of more than €20 million (approximately $32 million USD) is to be invested by 2011. This expansion represents a clear commitment by the internationally-active family company to its base in Wedemark, near Hanover. "The continuous increase in our activities, and the resulting growth in our workforce make it necessary for us to expand our company headquarters," explained Prof. Dr. Jörg Sennheiser, chairman of the supervisory board, at Sennheiser's annual press conference. A structural plan for the company site was developed in cooperation with Essen-based architect Jürgen Reichardt, and is to be implemented over the next few years. Construction will begin this November with the building of a new production and technology center at a cost of around €10 million (approximately $16 million USD). This will be followed, at a later date, by the construction of an international customer center. "The expansion of the corporate headquarters is a clear indication of the Sennheiser family's commitment to Wedemark as a manufacturing location," said Volker Bartels, speaker of the executive team and president, manufacturing and logistics, commenting on the construction project. The new technology and production center will provide around 5,000 square-meters (over 53,800 square-feet) of production area on two levels, which can be flexibly used according to requirements and order volumes.
With the sale of over 25 million albums, seven number-one hits, and eleven Grammys in less than a decade in the spotlight, R&B singer Alicia Keys is at the top of her game and shows no signs of slowing. This summer will find her headlining shows and playing festivals throughout the world in support of her third studio album, "As I Am," released in late 2007. To convey her nuanced, emotional voice, Keys sings into a top-of-the-line Sennheiser SKM 5200 wireless mic with a dynamic MD 5235 capsule.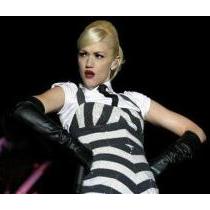 Stefani performs during a show at Simon Bolivar park in Bogota July 21, 2007 REUTERS/Carlos
Boy Zuma! California-born Gwen Stefani rose to fame with the band No Doubt in the 1990s, scoring hit songs such as "Just a Girl" and "Don't Speak." Her 2004 album "Love. Angel. Music. Baby." became a breakout solo hit. Stefani (38) and hubby Rossdale(40), who gained fame in the British rock band Bush, married in 2002 and are proud parents of a new baby boy named Zuma (she gave birth last Thursday at Cedars-Sinai Medical Center in Los Angeles; her second child with husband Rossdale). Stefani and 8.5 pounds baby are "happy and healthy" following the birth, publicist Dave Tomberlin says.

50 Candels for Modonna! On August 16th Madonna rang in her personal half-century mark at "a low key and private" (as in $200,000) bash for her close family and friends organized by her husband Guy Ritchie. She offered guests a 40-minute birthday speech and danced til 3 a.m. with daughter Lourdes serenading her on the piano. Illusionist David Blaine performed card tricks. Later, as the deejay blasted the singer's greatest hits, she hit the dancefloor with Lourdes and sons Rocco and David. And it's back to work soon...Her worldwide Sticky & Sweet tour kicks off in Great Britain's Cardiff - and I'll be catching the show when it comes to Los Angeles on November 6th (which is already completely sold out) So here's to the next fifty years of Madonna's blonde ambition!



50 Candels for Ellen! Comedian Ellen Degeneres mingled with 300 guests amid carnival-themed decor and activities at her 50th birthday party. Ellen celebrated by attending the filming of The Ellen Show on the same day thanks to Telepictures Productions who threw her a gala on the famous New York Street set on the Warner Brothers lot. Pink headlined the night's performances, and Samantha Ronson spun tunes on the dance floor. Decor included two 10-foot elephant topiaries and a three-story-tall Ferris wheel with a middle medallion announcing "Ellen's 50th." A carousel, house of mirrors, bumper cars, dunk tank, whack-a-mole game, and fireworks blazing from atop the New York street facades rounded out the playful offerings. Four chefs from Sushi Roku made sushi for the crowd. Pinkberry set up a storelike environment and served yogurt along with piña coladas made with Starr rum. Rum-tinged snow-cones were also available. Red-velvet cupcakes surrounded a five-foot-tall, four-tiered cake for the birthday girl, and on the way out, guests picked up Fry Girl donuts and Cappuccino Club coffees in Ellen thermoses.Hillary Harris of Warner Brothers Special Events produced the party, and Virginia Fout coordinated. Happy Circus, I mean, Happy Birthday Ms Ellen!


COME TOGETHER!

15-year-old singer-actress Demi Lovato could be the next teen queen following in the footsteps of Miley and the Jonas Brothers. she will soon be starring in a new Disney Channel Original Series called Welcome to Mollywood that begins production in September 2008 and she is currently on tour with the Jonas Brothers. "Our success is completely driven by the talent we partner with -- in front of and behind the camera," said Gary Marsh, president, Entertainment, Disney Channels Worldwide.

Band/location: Giulia y los Tellarini Indie band from Barcelona who wrote and recorded the bouncy, Spanish-sung title song, "Barcelona"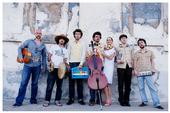 Who Meets Who: Eclectic mix of music reflects the story line's passionate yet lighthearted tone.
Major Milestone: Acting on a whim, the girlfriend of one of the band members sent a copy of the band's first album to Woody Allen at his hotel during the shooting of the film. "I must admit that the second I heard it," says Allen, "I knew it was perfect for my film." On August 12, Telarc released an exciting new project: the motion picture soundtrack from the Woody Allen film VICKY CRISTINA BARCELONA. The film debuts on August 15 at 850 theaters. It stars Javier Bardem, Patricia Clarkson, Penélope Cruz, Kevin Dunn, Rebecca Hall, Scarlett Johansson, and Chris Messina. VICKY CRISTINA BARCELONA was the official selection of the 2008 Cannes Film Festival.
RIP

Jerry Wexler
January 10, 1917 - Aug 15, 2008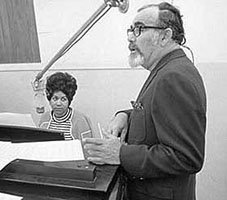 Because of him, we use the term "rhythm and blues" and we hail Ray Charles as "Genius" and Aretha Franklin as "Queen" says The Rolling Stone Magazine in a tribute. We came to know of a record label called Stax and a small town called Muscle Shoals, Alabama. We witnessed the rise of Led Zeppelin, and we care about a thing called soul.
Jerry Wexler (Aretha Franklin, Ray Charles, Bob Dylan and Willie Nelson), the legendary record man, music producer and ageless hipster, died at the age of 91. Wexler was one of the great music business pioneers of the 20th century: as co-head of Atlantic Records from 1953 to '75, he and his partner Ahmet Ertegun grew the small independent R&B label into the major record company that it is today.
Isaac Hayes
August 20, 1942 - August 10. 2008

Soul singer and arranger Isaac Hayes, 65, who won Grammy awards and an Oscar for the theme from the 1971 action film "Shaft," died..... Hayes was a longtime songwriter 9the composer of "Soul Man," "Hold On I'm Coming" ) and arranger for Stax Records in Memphis, playing in the studio's backup band and crafting tunes for artists such as Otis Redding and Sam and Dave in the 1960s. He was inducted into the Rock and Roll Hall of Fame in 2002. In a CNN interview at the time, Hayes credited his success to "adjusting and constantly evolving, expanding and trying to stay as young as I can." Hayes credited his role on "South Park" (he was the voice of the character Chef) with expanding his fan base, and said that he had almost passed on the job. 1992 visit to the royal family in Ghana was a life-changing experience for Hayes, he said. "I went back on speaking engagements and encouraged African-Americans to go to Africa [to] interact socially, culturally and/or economically," he said. According to sources Isaac Lee Hayes has over 300 original compositions listed with BMI, from the Sam & Dave songbook to Carla Thomas' "BABY (Baby)." He'll be remembered as a masterful musician with a great mind and a wicked sense of humor.

LeRoi Moore


LeRoi Moore, 46, saxophonist and founding member of the Dave Matthews Band, died Tuesday from complications stemming from injuries he sustained in an ATV accident, the band's publicist Ambrosia Healy said. Moore was taken to Hollywood Presbyterian Medical Center in Los Angeles, California, and had been rehabilitating at his L.A. home after the June 30 accident at his farm outside Charlottesville, Virginia. The Dave Matthews Band was formed in Charlottesville in 1991 by Matthews, Carter Beauford, Stefan Lessard, Boyd Tinsley and Moore, an established saxophonist in the local music scene. Moore, who liked to wear his trademark dark sunglasses at the bands' live concerts, had classical training but said jazz was his main musical influence. Their first album, "Remember Two Things," was released in 1993 and featured what would become the band's trademark mixture of jazz, rock and world-music stylings. The band's follow-up record, "Under the Table and Dreaming," has been certified quadruple-platinum, selling over 4 million copies. The group went ahead with a scheduled show Tuesday night at the Staples Center in Los Angeles. Jeff Coffin, saxophonist for Bela Fleck and the Flecktones, has been sitting in for Moore since Moore's accident. Lead singer Dave Matthews credited Moore with arranging many of his songs, which combine Cajun fiddle-playing, African-influenced rhythms and Matthews' playful but haunting voice.
Jerry Finn
March 31, 1969 - Aug 21, 2008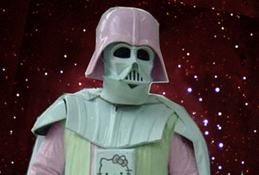 Some say that he reinvented the pop-punk music genre with his string of productions throughout the 90s.Lauded American producer and rock mixer Jerry Finn, 38, died 12 August, after his family decided to remove his life support post suffering a massive brain hemorrhage last month. Finn (Blink 182, Morrissey, Green Day, Rancid) got his start as an engineer in the early 1990s before shifting into production on such albums as Rancid's "...And Out Come the Wolves." Among his best-known production credits are Blink-182's "Enema of the State" and Morissey's "You Are the Quarry." Finn has also worked with Green Day, Bad Religion, Sparta, AFI and the Offspring, among many others.Finn's final credit will be on Morrissey's next solo album, Years Of Refusal, which is now to be released in Spring 2009.

"My heartfelt thoughts are with Jerry's family for their loss. In the late 90s, his name would be all over the studio scheduling book with bands like Rancid, Kara's Flowers, ...and I remember him as a gentleman who always took care of his boys (the band members) and the studio," says Claris Sayadian-Dodge of studioexpresso.
"His biggest talent as a producer was getting relatively childish and immature bands to grow the hell up. He was able to take albums called Dookie or Take Off Your Pants and Jacket, and help turn them into successful rock recordings. There's always debate over how much a record producer really contributes to the process, but I think it's safe to say that Jerry Finn will always be known as someone who helped playful musicians play better," says a fan, Matt Dentler on his blog.
Sometimes strange but always beautiful life...helps us keep things in perspective!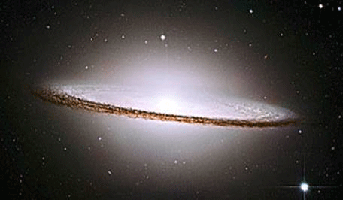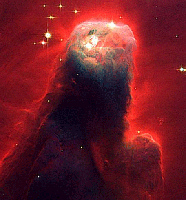 After correcting an initial problem with the lens, when the Hubble Space Telescope was first launched in 1990, the floating astro-observatory began to relay back to Earth, incredible snapshots of the 'final frontier' it was perusing. Recently, astronauts voted on the top photographs taken by Hubble, in its 16-year journey. Our pick is the two above.
The Sombrero Galaxy (left) is 28 million light years from Earth - was voted best picture taken by the Hubble telescope. The dimensions of the galaxy, officially called M104, are as spectacular as its appearance. It has 800 billion suns and is 50,000 light years across. The Cone Nebula (right) -the part pictured here is 2.5 light years in length (the equivalent of 23 million return trips to the Moon).
"If somebody asked me who I was," Wexler said, "an aspiring journalist, a stick ball player from Washington Heights, the son of a window cleaner? No, I was a record collector."
"No one really knew how to make a record when I started," Jerry Wexler has said. "You simply went into the studio, turned on the mike and said play!"
--Jerry Wexler
You are subscribed as %Email% Please click here -- http://www.studioexpresso.com/MailListForm.asp to unsubscribe or subscribe from any future mailings. We respect all requests. Thank you