Expresso Cat Walk And Talk...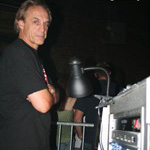 Advice From A Pro PreSonus.com has uploaded a video series featuring Grammy-winning producer, Greg Ladanyi providing advice on mixing, producing, recording vocals, and more. Greg has been recording, mixing, and producing the biggest names in music for the past twenty years including Jackson Browne, Don Henley, and Toto. Greg also founded the record label, Maple Jam Records.
Three American Boys In Billy Elliot The Musical is funny, heartwarming tale of a young boy with a dream, and a celebration of his triumph against the odds. Set against the historic British miners' strike of the 1980s, the story follows Billy's journey as a boy in a small mining town who, after stumbling across a ballet class while on his way to a boxing lesson, realizes that his future lay not in the boxing ring but on stage as a dancer. Billy Elliot the Musical has now played to over 2 million people worldwide. Three American boys, David Alvarez, Trent Kowalik and Kiril Kulish, will create the title role in the multi-award winning Billy Elliot the Musical, opening at Broadway's Imperial Theatre (240 W 45th St) in New York on Thursday, November 13, 2008. Featuring music by Elton John, book and lyrics by Lee Hall and directed by Stephen Daldry, Billy Elliot the Musical begins previews Wednesday, October 1st. The general public on-sale is Sunday, June 15th. For tickets and information visit www.billyelliotbroadway.com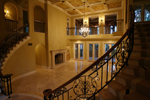 A Captive American Boy Lou Pearlman, who launched Backstreet Boys and 'N Sync, was sentenced to 25 years in prison on on May 21 for swindling investors and major U.S. banks out of more than $300 million. The 53-year-old impresario lived a jet-set life of mansions and luxury cars before the fraud scheme collapsed. In an audacious two-decade scam, Pearlman admitted in his plea agreement to enticing individuals and banks to invest millions of dollars in two companies which existed only on paper -- Transcontinental Airlines Travel Services Inc and Transcontinental Airlines Inc. He won investors' confidence with fake financial statements created by a fictitious accounting firm. When Pearlman comes out of prison, "he should be turned over to us," said investor James Taylor. Pearlman unsuccessfully sought a delay in his sentencing to allow time to launch his latest creation, European pop band US 5, in the United States and Asia. A real-estate investor agreed at an auction last month to buy Pearlman 's waterfront mansion in Windermere for $3.75 million and backed out. The 2.77-acre property on 12488 Park Avenue, Windermere, FL 34786 in the Chaine du Lac subdivision measures 16,000 square feet; has a large screened pool with a nearby wet bar and adjoining sauna, a theater, six bedrooms and 11 bathrooms in the house and guest house, and garage space for 10 cars. Like his initials, LP, Lou Pearlman is a thing of the past.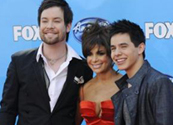 The New American Idol Cooks But Is It A Mom Show? According to Nielsen Media research, the median age of American Idol viewers is aging like a '70s act. With a record 97.5 million audience votes cast by phone and text, the split between the two American Idol contestants was 56 percent for David Cook and 44 percent for David Archuleta. The scruffy bearded, raspy-voiced 25-year-old from Blue Springs, Missouri, was crowned the latest American Idol with a margin of 12 million votes on May 21 at the year-old, 7,000-seat Nokia Theatre in downtown Los Angeles. Hosted by Ryan Seacrest the two hour live broadcast on Fox featured runners-up including Syesha Mercado, who dueted with Seal on his song "Waiting for You," and a solo on "Hallelujah" by dreadlocked Jason Castro. Special appearances by Donna Summers, Graham Nash, George Michael and Brian Adams followed. The line up of stars at the show looked more like the Grammys with a much bigger audience! Cook is not entirely new to the music scene. He formed a garage band, Axium, in 1999, and was its for six years. One of the band's songs was picked up by the AMC Theatres movie chain in the US and played on more than 20,000 screens during trailer previews. On his official bio on AmericanIdol.com, Cook said his toughest obstacle in life is "being confident enough in myself to chase this whole music thing. Meantime, ratings have slipped -- and some wonder if all that product placement is turning off younger viewers. Even with viewers aging, industry watchers say Fox gets $700,000 for a 30 second spot on Idol.


UMG Promotion Universal Music Group, the world's leading music company, has promoted Tom Bennett to Chief Executive Officer of Bravado, its global merchandising division. The appointment, effective immediately, was announced today by Lucian Grainge, Chairman & CEO of Universal Music Group International, to whom Bennett reports. Formerly, Mr. Bennett served as Bravado's North American CEO. He will continue to be based in New York.
In this expanded role, Mr. Bennett will oversee the development, marketing and manufacturing of licensed products through all channels of merchandise distribution in 77 countries. Universal Music Group announced earnings results for the first quarter of 2008. The company has grown revenues significantly in the first quarter of 2008 thanks to the integration of BMG Publishing and Sanctuary, as well as an increase in digital income. Revenue of the company grew 0.6% year-on-year (6.8% constant currency) to €1.03 billion (£0.82 billion). The company's adjusted earnings before interest and income taxes surged during the same period, up 94.7% (111.1% at constant currency) to €111 million (£88.4 million), despite the impact of restructuring costs.

Hopeless/Sub City Records was recently recognized by their peers for their industry achievement at the 50th Annual NARM Convention, as the 2008 Entertainment Software Supplier of the Year, Small Division. The award, which is voted for by trading partners in the industry, was presented at the convention in San Francisco on May 7th. "This NARM recognition is not just an honor for our label and artists but a tribute to all those who have supported us over the past 15 years," says company founder and President Louis Posen. Hopeless/Sub City Records was nominated alongside five other great companies, including ATO Records, Big Machine Records, Octone Records, Putumayo World Music and Universal Records South. National Association of Recording Merchandisers (NARM) is a not-for-profit trade association, established in 1958 that serves the music retailing community in the areas of networking, advocacy, information, education and promotion.
Attitudes And Behaviour Around Digital Music Research among 800 UK respondents revealed:
- The percentage of music fans regularly buying music downloads has gone down from 16% in 2006 to 14% by the end of 2007
- More than half of music fans' digital collections (51%) still come from their own CDs
- Music fans pay for an average of 3.32 single track music downloads each month
- As many music fans (28%) have paid to download music from a licensed service at least once as have tried downloading from a filesharing source BUT more will then continue to fileshare rather than pay for downloads on a regular basis (22% for file sharers compared with 14% for paying downloaders).
"Business models need to change radically if the music business is to stand any chance of halting the current decline in sales. It doesn't have to be all doom and gloom," says Paul Brindley, MD of Music Ally.
1. Music bundled with other products and entertainment packages: Music as service vs a product. ie: pre-loaded into devices, bundled with mobile tariffs, offered as part of TV/Entertainment/ISP packages.
2. Labels needs to experiment with new release schedules and formats: The old model of single and album releases has run its course. More innovative strategies adopted by Radiohead, Nine Inch Nails and Prince and experimenting with new and varied formats, new pricing models and release schedules, digital only releases and promotional partnerships with brands suggested.
3. Free doesn't mean no money: The music industry should embrace it. The culture of the net is free or at least feeling free. But money can still be made from other sources: everything from advertising supported services, to brands paying for an association with the artists to newspapers paying for giveaway CDs.
4. Change the charts: The Charts need to reflect other ways that people are consuming music.
5. Trust the DJ: The new layers of value will come from the social connections that come about through music as much as from the music itself.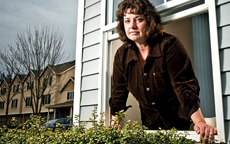 A Desperate Housewife Or A Desperate Music Industry? Jason Flom (Virgin Records America), Tom Whalley (Warner Bros Records), Bob Cavallo (Buena Vista Music) , Glen Barros (Concord Records), Mike Curb (Curb Records) and Tom Silverman (Tommy Boy Entertainment) are household record industry executive names who sit on the board of Recording Industry Association of America (RIAA). Since 2003 the RIAA has been using its Settlement Support Center (now dissolved) to crack down piracy by collecting settlements from everyday people -- parents, students, doctors, and general consumers of music. Their argument: Piracy is costing the US record industry at least $3.7 billion annually in sales.
But, wait! Of the 40,000 people the RIAA has targeted for legal action, at most 100 have decided to defend themselves in court, says Fred von Lohmann, a lawyer at the Electronic Frontier Foundation, a civil liberties group. Few want to pay the legal costs of fighting the music industry, so most settle ($4,000 to $5,000) cases quickly, even if they believe they're innocent. Case for extortion? In a recent Businessweek article, a single mom, Tanay Andersen thought so and she fought back.
Andersen was accused of piracy while looking after her eight-year-old daughter living on $1,400/month disability check in a suburban Portland, Ore. apartment. She's now represented by Lory R. Lybeck, a Seattle lawyer who will recieve an estimated $300,000 in fees by RIAA, per a recent court order won. The RIAA was eventually forced to drop the suit and she is now countersuing for $5 million. The RIAA's law firm, Holme Roberts & Owen, is representing the organization in court. "I dislike arrogant bullies," Lybeck says. Lybeck figures that with all the potential errors in IP addresses collected by MediaSentry (the investigative firm the record industry employs to track pirates), the RIAA has gone after thousands of innocent people. He thinks the addresses could be erroneous as often as 20% of the time, which would mean 8,000 people wrongly accused. He believes that many innocent people have been coerced into paying because they can't afford to fight the RIAA in court. (Although the SSC has stopped operating, an organization called Settlement Information Line Call Center now plays a similar role for the music industry). Lybeck says the record labels accused people of downloading songs worth hundreds of thousands of dollars in damages, but they set the settlement price at a few thousand. "Paying was cheaper than hiring a lawyer. To me, that says this isn't about lawsuits, it's about an extortion campaign," says Lybeck. What about The Settlement Support Center? Its name may suggest a neutral organization set up to resolve disputes with evenhanded objectivity. In fact, it was financed by the record industry and operated like a cross between a call center and a debt collection firm. The SSC made its collections by hiring people such as Mark Eilers, an ex-police officer who called Andersen repeatedly demanding pay. Eilers told Andersen she had shared 1,288 songs on May 20, 2004, at 4:24 a.m. under the screen name Gotenkito. She maintained they had the wrong person and offered to let them look at her computer. She says Eilers told her Verizon had already verified that the illegal activity had come from her home, specified by what's known as an IP (for Internet Protocol) address. When MediaSentry sees people swapping music on file-sharing services such as KaZaA, it records their IP addresses and user names. Then it goes to Verizon Communications or another Internet service provider to find out who was using that IP address at the time of the piracy. But errors can arise in a number of ways. One IP address may be assigned to a device such as a Wi-Fi router that can be used by several people at the same time to access the Net wirelessly. So if a visitor or a neighbor decides to steal music over the Wi-Fi network, the homeowner would still be fingered. In addition, some people have IP addresses that change every time they log onto the Net, so the IP address you use in the morning could be assigned to your neighbor that afternoon. Verizon and other Web service providers try to track who has which IP address at what time, but their records can be faulty. Then there's the practice of hacking into another person's computer to assume its Internet Protocol address when illegally downloading music. Andersen argues the RIAA, the industry's trade group, and its affiliates worked together on a broad campaign to intimidate people into making financial payoffs. Now she and her attorney, Lybeck filed their own suit against the RIAA, the SSC, MediaSentry, Warner Music Group, EMI Group, Sony BMG Music Entertainment, and Universal Music Group last year and updated it with an amended complaint this month. "The RIAA is fighting very hard to make sure that Andersen's case never reaches a jury," says Heidi Li Feldman, a professor at Georgetown University's law school. "The minute this reaches a jury, they will have to think about settling." Back in 2005, RIAA filed a complaint against David Greubel for alleged 600 music file sharing on the family computer. The RIAA demanded Greubel pay a $9,000 stipulated judgment as a penalty, though it said it will accept $4,500 should Greubel pay the amount within a specific period of time. The RIAA targeted nine specific songs, including "Sk8er Boi" by Arista artist Avril Lavigne, a Nettwerk management client. "Suing music fans is not the solution, it's the problem," stated Terry McBride, C.E.O of Nettwerk Music Group. studioexpresso agrees with Mr McBride. So much for customer service. If you can't have them, sue them. Sound like a desperate industry?!

Deals On The whole (360 degrees) As CD sales plunge, an array of players — including record labels, promoters, and advertisers — are racing to secure deals that cut them in on a larger share of an artist's overall revenue. Live Nation has already struck less comprehensive pacts with Madonna, U2 and more recently JayZ. But the arrangement would also position Live Nation to participate in a range of new deals with Jay-Z, one of music's most entrepreneurial stars, whose past ventures have included the Rocawear clothing line, which he sold last year for $204 million, and the chain of 40/40 nightclubs. Jay-Z, 38, whose real name is Shawn Carter, owes one more studio album to Def Jam (due for delivery later this year), where he was president for three years before stepping down in December after he and the label's corporate parent, Universal Music Group, could not agree on a more lucrative contract. His first undertaking with Live Nation is his current 28-date tour with Mary J. Blige, his biggest live outing in more than three years. After that, Live Nation envisions integrating the marketing of all Jay-Z's entertainment endeavors, including recordings, tours and endorsements. As part of the arrangement, Live Nation would finance the start-up of a venture that would be an umbrella for his outside projects, which are expected to include his own label, music publishing, and talent consulting and managing. Live Nation is expected to contribute $5 million a year in overhead for five years, with another $25 million available to finance Jay-Z's acquisitions or investments, according to people in the music industry briefed on the agreement. The venture, to be called Roc Nation, will split profits with Live Nation. The overall package for Jay-Z also includes an upfront payment of $25 million, a general advance of $25 million that includes fees for his current tour, and advance payment of $10 million an album for a minimum of three albums during the deal's 10-year term. "In a way I want to operate like an indie band," JayZ says. "Play the music on tour instead of relying on radio. Hopefully we'll get some hits out of there and radio will pick it up, but we won't make it with that in mind."
"He could be doing more tours and doing great...There could be endorsements and sponsorships. The whole is what's important," says Michael Cohl, Live Nation's chairman, who thinks an increase in record sales is not necessarily required to be profitable. Some executives at major record labels have privately portrayed Live Nation's artist deals as overly expensive retirement packages for stars past their prime. Others disagree. "I'd much rather be in the business of marketing a superstar who cost me a lot of money than taking the 1-in-10, demonstrably failing crapshoot" of signing unknown talents, said Jeffrey Light, a Los Angeles entertainment attorney, referring to the traditional record company model. Blige and Jay-Z have been close collaborators since 1996, when she appeared on his early hit "Can't Knock the Hustle." They're co-headlined the Heart of the City tour ending at the Hollywood Bowl in Los Angeles in April. So, studioexpresso wants to know...Do producers get similar deals? Let us know what you think?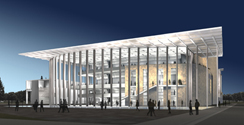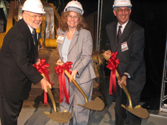 Artist rendering and architects at the historic groundbreaking ceremony at Northridge University, California Dreams Becoming Reality The $125-million Valley Performing Arts Center on the campus of California State University, Northridge is scheduled for completed in 2010. Robert Bucker is dean of the Mike Curb College of Arts, Media and Communication, which will be housed in the new facility. The center's centerpiece will be a 1,700-seat performance hall for theater, dance and music presentations --- including full-scale Broadway shows and operas, movie showings and public lectures. And with skyrocketing fuel prices, this should be good news for the art loving communities in the valley.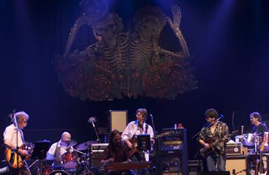 The Last Show - Warfield And The Dead The historic Warfield Theater in San Francisco closed down with a grand finale on Sunday at the end of a week-long celebration revolving around the band that made it historic in the first place: the Grateful Dead and family. The sold-out shows were simply advertised as an unusual five-night stand by Phil Lesh and Friends but ended up being a goodbye run to the venue that hosted 88 Jerry Garcia Band shows, 30 Phil Lesh and Friends shows, and 21 proper Grateful Dead shows. The theater's hallways and lobbies had permanent displays of Grateful Dead memorabilia as well as a giant framed picture of Bill Graham -- the venue's legendary original promoter -- and pictures or posters from all the many other artists who appeared there during its 29 years as the Warfield (including Bob Dylan, Neil Young, Phish and Ween). It was originally opened in 1922 by Marcus Loew as a silent film and vaudevillian revue house. Rip Warfield!
California Video
Daily through June 8, 2008 Getty Center Exhibitions The first comprehensive survey of California video art from 1968 to the present, this exhibition includes important examples of single-channel video, video sculpture, and video installation. Featuring the work of 58 artists, duos, and collectives, California Video locates a distinctively West Coast aesthetic within the broader history of video art while highlighting the Getty's major commitment to the preservation and exhibition of a young but vital artistic medium. This exhibition is co-organized by the Getty Research Institute and the J. Paul Getty Museum.
Artists To Watch....COME TOGETHER!


Julianne Hough's self-titled debut album hit the stores May 20th. 2-time Dancing With The Stars champion stopped by www.cmt.com's Top 20 Countdown. The show premieref May 16th Enter to win an acoustic guitar by Julianne here http://www.lulus.com/ . The lead single "That Song in My Head" is now playing on your local country station!
Check out her video at http://www.umgnashville.com/artist/media/mediaplayer.aspx?mid=1069&aid=208. Hough was on Good Morning America and The View on May 22 The record, produced by David Malloy, is also receiving praise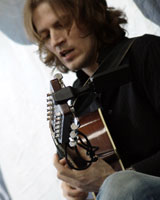 Joe Tayler singer/songwriter Toronto-born, New York City-based musician, a finalist in MUNY's 'Subway Idol.'
He performs throughout the United States at several colleges and universities, festivals, and night clubs. He has expanded into such major cities as Chicago, Washington D.C., Los Angeles, Las Vegas, San Francisco, Boston, Houston, and Philadelphia. Los Angeles producer Jeff Gross and engineer Matty Spindel first met with Joe in December of 2006 to work on a demo CD for their label, Red Road Music. "2 years later the project is now spreading wings. With the help of Bernstein (Sony Music) the songs are currently being pitched to movie and television networks. We produced Save Me, Here and Gone and Sweetest Tune with some more in the pipeline. It also looks like we got a placement on days of our lives in Early June," says Gross. Electronic Press Kit : www.sonicbids.com/joetaylor Websites : www.myspace.com/joetaylorsongs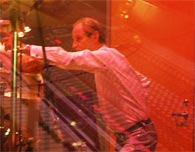 "I cannot stress enough how important this sort of hands-on real-world application is for all of these up-and-coming engineering talents. It is vital that they experience living with a project from start to finish, as well as how we can converge the best of digital and analog technologies. We all have a personal stake in the future of the industry, and I am proud to pass on my experience and guidance."
--Eddie Kramer (The Beatles, Jimi Hendrix, Led Zepplin)
May 8-10, 2008, SAE Institute, the world leader in pro audio and multimedia education, hosted an intensive three-day event with legendary producer/engineer Eddie Kramer at its Los Angeles campus
Last night (May 28) The Police came to the Hollywood Bowl with special guest, Elvis Costello & The Impostors -tix were going for $300+ ....then Costello at the El Rey theater hosted a free jam party at midnight joined by Jonathan Rice, Jonathan Wilson , and Pete Thomas, daughter Tennessee ...until next month!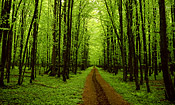 Green To Fancy Your Sweet Tooth
A California company, Amyris is breeding the oil bug and thinks it can turn sugar into gasoline! Its assembly line? Millions of genetically engineered bacteria (specialized E.coli) who will digest glucose found in plant matter such as sugarcane and excrete hydrocarbons as waste! Of course, we hope the good folks at Amyris have secure measures to protect accidental leak of bacteria (scary thought). Amyris and Crystalsev (Brazil's largest ethanol distributors and marketers) have joined to launch innovative renewable Diesel from sugarcane by 2010. Sweet!....until, next month, grin and be.


You are subscribed as %Email% Please click here -- http://www.studioexpresso.com/MailListForm.asp to unsubscribe or subscribe from any future mailings. We respect all requests. Thank you