True Systems

.......can be reached via e-mail at sales@true-systems.com or via phone (702) 307-2700 or email Brad Lunde at More info visit www.transaudiogroup.com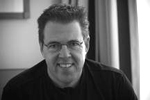 TransAudio Group, founded by industry veteran Brad Lunde, has quickly become the premier US importer/distributor and/or US sales and marketing representative for high-end audio. Success hinges on TransAudio providing dealers and end users with a higher standard of product expertise and support far beyond the norm. TAG product line includes Accusound, A-Designs (USA) AEA ribbon microphones (USA), ADT Toolkit, AEA, ATC Loudspeakers (UK), Brauner microphones(Germany), Drawmer (UK), Geoffrey Daking & Co. (USA), Enhanced Audio (Ireland), George Massenburg Labs (GML) (USA), Heil Sound (USA); Mercury Audio (USA) Mission Audio (UK) Phoenix Audio (UK), PAULY Superscreens(Germany), SABRA SOM(Brazil), Soundelux (USA), SoundField Microphones (UK), Z-Systems (USA), Sonodore Microphones (Holland), Tonelux,
True Systems and Weiss Engineering (Switzerland) and Z Systems (USA)
LasVegasProAudio.com, LasVegasProAudio.com, a division of TransAudio Group, is the launch pad for the brands of tomorrow. The goal of LasVegasProAudio.com is to provide unique equipment, useful information and long-term support to their clients.



Expresso Walk And Talk...


Skywalker Sound, Jeff Greenberg, CEO of Village Studios and

Live and work in this charming manor home with recording studio


COME TOGETHER!
Band/location:
Who Meets Who:
Major Milestone:
RIP
Lauded American producer and rock mixer Jerry Finn, 38, died 12 August, after his family decided to remove his life support post suffering a massive brain hemorrhage last month. Finn (Blink 182, Morrissey, Green Day, Rancid) got his start as an engineer in the early 1990s before shifting into production on such albums as Rancid's "...And Out Come the Wolves."
Among his best-known production credits are Blink-182's "Enema of the State" and Morissey's "You Are the Quarry."
Finn has also worked with Green Day, Bad Religion, Sparta, AFI and the Offspring, among many others.Finn's final credit will be on Morrissey's next solo album, Years Of Refusal, which is now to be released in Spring 2009.

"My heartfelt thoughts are with Jerry's family for their loss. In the late 90s, his name would be all over the studio scheduling book with bands like Rancid, Kara's Flowers, ...and I remember him as a gentleman who always took care of his boys (the band members) and the studio," says Claris Sayadian-Dodge of studioexpresso.
"His biggest talent as a producer was getting relatively childish and immature bands to grow the hell up. He was able to take albums called Dookie or Take Off Your Pants and Jacket, and help turn them into successful rock recordings. There's always debate over how much a record producer really contributes to the process, but I think it's safe to say that Jerry Finn will always be known as someone who helped playful musicians play better," says a fan, Matt Dentler on his blog.
Legendary US soul singer Isaac Hayes has died at his home in Memphis at the age of 65.

Hayes, who suffered a stroke in 2006, won an Oscar in 1971 for his hit song Theme from Shaft.
He was also the voice of the South Park character Chef.
You are subscribed as %Email% Please click here -- http://www.studioexpresso.com/MailListForm.asp to unsubscribe or subscribe from any future mailings. We respect all requests. Thank you