Heil Sound At The Rock And Roll Hall Of Fame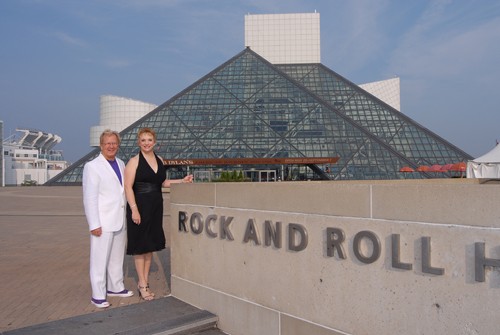 Recently Bob Heil was invited into the Rock and Roll Hall of Fame to put up a display of his historically significant gear, including the first modular console (the Mavis), his custom quadraphonic mixer (for the Quadraphenia tour) and the very first Heil Talk Box. "No manufacturer has ever been invited into the Rock Hall before," say Brad Lunde of Trans Audio Group.
The inventor was dressed in his usual --matching sneaker and jacket at the Heil booth at NAMM and talked enthusiastically to visitors about the Heil line of toys.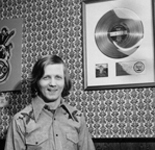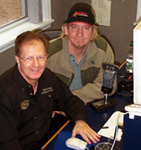 Bob's latest innovation came as a result of his lifelong friendship with Joe Walsh. Joe asked Bob to build some "bigger" microphones for him to use. Tired of the same old dynamic microphone designs, Bob drew from his passion for amateur radio and set out to make the clearest, best sounding dynamic mic possible. A new innovation was born. The PR 40, with its broad frequency response, is the ideal mic for bass drums and bass guitar.
It's True!
Trans Audio now distributing True Systems products. The U.S.-built line includes the SOLO series, the P2 Analog and Precision 8 multi-channel microphone preamplifiers.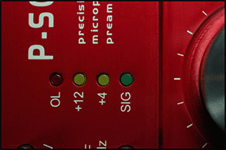 "It became clear to me that, Brad and his team's dedication, experience, and professionalism at Trans Audio is who we wanted to represent us. In addition, they deliver real end-user support and education, not just the traditional sales and marketing routine. With rapid technology shifts, and deep-discount Internet stores, these are critical components that can be "missing links" in our market today."stated Tim Spencer, president and chief engineer of TRUE systems. "They focus on quality, value and relationships," stated Tim Spencer, president and chief engineer of TRUE systems

For more info on Heil Sound and True Systems contact Brad Lunde at TransAudio Group (702) 307-2700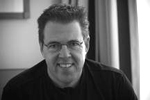 TransAudio Group, founded by industry veteran Brad Lunde, has quickly become the premier US importer/distributor and/or US sales and marketing representative for high-end audio. Success hinges on TransAudio providing dealers and end users with a higher standard of product expertise and support far beyond the norm. TAG product line includes Accusound, A-Designs (USA) AEA ribbon microphones (USA), ADT Toolkit, AEA, ATC Loudspeakers (UK), Brauner microphones(Germany), Drawmer (UK), Geoffrey Daking & Co. (USA), Enhanced Audio (Ireland), George Massenburg Labs (GML) (USA), Heil Sound (USA); Mercury Audio (USA) Mission Audio (UK) Phoenix Audio (UK), PAULY Superscreens(Germany), SABRA SOM(Brazil), Soundelux (USA), SoundField Microphones (UK), Z-Systems (USA), Sonodore Microphones (Holland), Tonelux,
True Systems and Weiss Engineering (Switzerland) and Z Systems (USA)
LasVegasProAudio.com, LasVegasProAudio.com, a division of TransAudio Group, is the launch pad for the brands of tomorrow. The goal of LasVegasProAudio.com is to provide unique equipment, useful information and long-term support to their clients.




Expresso Cat Walk And Talk...
Massive Restructuring at Interscope
Holiday Shakedown With Major Layoffs At Geffen




www.interscope.com (UMG) — home to Gwen Stefani, Fergie, Sheryl Crow, and U2 — headed by Jimmy Iovine laid off over 60 employees mid December in light of lackluster record releases, including will.i.am's unsuccessful Songs About Girls, and forthcoming albums from Eve and Nicole Scherzinger that failed to generate substantial buz.
Among those given their pink slips were publicists Jim Merlis and Jycorri Robinson. The mastermind behind recent successes like the Pussycat Dolls, Label chairman Ron Fair keeps his job. Elsewhere in the Universal Music Group, Island DefJam executive VP of promotion Greg Thompson left the company. The cuts are the latest in a string of major label layoffs, which included Island Def Jam and Sony BMG. Earlier Columbia Records, home to artists including Three 6 Mafia, Bow Wow, Omarion, John Legend, Mariah Carey, Wyclef Jean, Beyonce and Lil' Flip, underwent a round of layoffs. Several employees in promotional departments were let go, incuding publicists Maggie Wang and Tom Muzquiz. Prior to that, Sony BMG Music Entertainment, Columbia's parent company, dismissed several staffers, including CeCe McClendon, senior VP of urban and rhythmic promotion. It's just tumbleweeds [at the Santa Monica offices]," says an insider who works out of the Sony building. We hear RCA may also see some significant changes. At least J Records can rest easy: Clive and Co. have a platinum seller in Alicia Keys, with Whitney Houston on the way.


The two-time Dancing with the Stars champion 19-year old Julianne Hough has inked a deal with Universal Music Group's Mercury Nashville label headed by country music veteran Luke Lewis and home to Shania Twain and Sugarland. Hough and producer David Malloy will be recording her debut album next month in Nashville. The fifth-season finale of ABC's "Dancing with the Stars" drew 24.9 million viewers when it aired Nov. 27 and became the No. 2 rated non-sports program of the season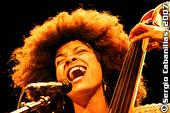 Heads Up International, one of the world's premier crossover jazz labels, announced the signing of an exclusive recording agreement with acoustic bassist, singer and composer Esperanza Spalding, whose international debut recording for the label will be released in late spring 2008. According to Ben Ratliff of The New York Times, "Her musicality is all integrated: The Esperanza Spalding experience is light, melodic, joyful, always sort of minimalist and airborne." She is the 2005 recipient of the prestigious Boston Jazz Society scholarship for outstanding musicianship. Spalding holds a B.M. from Berklee College of Music, where she also enjoys the status as the youngest faculty member ever in the history of the College. Spalding has worked with many notable artists, including pianist Michel Camilo, vibraphonist Dave Samuels, bassist Stanley Clarke, saxophonist Joe Lovano, violinist Regina Carter, guitarist Pat Metheny and singer Patti Austin.

John Ondrasik, the singer-songwriter who goes by the stage name Five For Fighting, called upon celeb pals including Billy Joel and Josh Groban to donate songs to an album dedicated to the US Armed Services. The result - "CD For The Troops," a free compilation of 13 songs produced especially, and exclusively, for active duty members and military veterans around the world. Those with valid military ID numbers can download the disc on the Army & Air Force Exchange Service Web site at www.aafes.com. Seriously though, US soldiers need more than 3 free downloads...too little too late, John!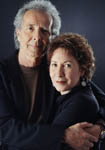 "In what UCLA is calling the largest single gift to music education in the western United States, the Herb Alpert Foundation has given the university a $30-million endowment pledge to establish the cross-disciplinary UCLA Herb Alpert School of Music, officials announced today. The endowment will bring the university's departments of ethnomusicology, music and musicology under a single umbrella for the study and performance of world, popular and classical music, jazz and other genres."
WGA Strikes Backed By Grammy Nominated Musicians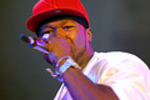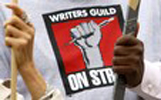 TV and film production losses could exceed $3 billion if the strike continues for another few months, Daily Variety reported.
The WGA have been on strike since November in a dispute over royalties for work distributed online or on DVD. Writers and producers resumed talks this week aimed at ending a nearly three month strike that has stopped most primetime television production. 50 Cent: The G-Unit head and Eminem protege has sold over 16 million albums and launched countless other successful franchises, but has yet to be honored by the Grammy community. Eminem, on the other hand, has won nine times.
Justin Timberlake, Beyonce, 50 Cent and Jon Bon Jovi are considering boycotting this year's Grammy Awards ceremony in support of the Hollywood writers strike. Prince, Alicia Keys, Fantasia, Nelly Furtado, Tim McGraw, Kelly Clarkson, the White Stripes, Fergie and Usher are also threatening to boycott the event, scheduled to take place in Los Angeles on Feb. 10, reports the New York Daily News. A source tells us, "The writers are especially interested in artists who might perform on the show. If they pull out, the show comes apart." But a spokesman for the WGA says, "As of now, the Guild has not taken a position on the Grammys." The strike also forced the Golden Globe film and TV awards to be scaled back to a news conference after actors said they would not cross the WGA picket line. Orgnaisers of the Oscars ceremony taking place on 24 February have insisted that the show will go ahead. Talk show host David Letterman's firm, United Artists and The Weinstein Company have already struck deals. Lionsgate and Marvel studios have signed interim deals with the striking Writers Guild of America (WGA).
Emerging Young Artists In The Spotlight With The New West Symphony
Anne, Andrew, Lindsay, Sean Featured Soloists in Jan and Feb 08 Concerts


Anne Akiko Meyers

A music fan of Anne Akiko Meyers writes: "Watching you perform is like witnessing the rebirth of classical music."
For most, classical music evokes yesterday's sound -- serious, somber and somewhat elitist. Take a look again.
The new face of classical music is vibrant and accessible! With the help of many good regional orchestras like the New West Symphony, this late resurgence of young classical talent offers hope to introduce the works of the classical masters to a new generation who can appreciate fresh interpretation of their contemporaries.

Meyers Plays Mendelssohn -- Jan 25, 26, 27 (Oxnard, Thousand Oaks and Santa Monica)
Anne Akiko Meyers, violin
The New York Times hailed Anne Akiko Meyers' artistry as "playing that flows from the heart" and music that was "unspooled with impressive refinement, emotional freedom and tonal depth." Ms. Meyers' dynamic and compelling music making has catapulted her to the top of her generation. At the age of 11, she was featured, twice, on "The Tonight Show" with Johnny Carson. At 23, she was awarded the prestigious Avery Fisher Career Grant, the only artist to be the sole recipient of this annual award. Today she performs around the globe as a featured soloist with the most recognized names in classical music. She recently recorded works by Debussy, Messiaen, Ravel, Satoh and Takemitsu for the AVIE label. bio here




l-r: Andrew Janss; Lindsay Deutsch, Sean Chen

Beethoven's "Triple Concerto" for Piano, Violin, Cello -- Feb 15, 16 (Oxnard and TO)
Andrew Janss, cello; Lindsay Deutsch, violin and Sean Chen, piano.

At 22, Lindsay Deutsch plays with a passion and energy that has thrilled audiences throughout the US and Canada. She currently studies with Robert Lipsett at the Colburn Conservatory and plays on a 1742 Sanctus Seraphin on generous loan from the Mandell Collection of Southern California. She made her debut at the Walt Disney Concert Hall in summer 2004 performing John Corigliano's "Red Violin Chaconne" with the California Philharmonicthe and played on the solo soundtrack in the movie "The Good Shepherd" starring Robert DeNiro and Angelina Jolie. bio here
Sean Chen, now 19, attends Juilliard School of Music and was the youngest of 16 US participants in the International Chopin Piano Competition. He has received a Chopin Foundation scholarship for four years and has been a guest of Christopher O'Riley's radio show, Sunday mornings on KDFC (102.1 FM) "From The Top" Mr Chen will be featured as soloist in the coming New West Symphony Masterpiece series next year. bio here.

At 23, cellist Andrew Janss is a member of the Escher String Quartet, a chamber ensemble he co-founded in 2005 with fellow students at the Manhattan School of Music. The quartet is managed by New York's Kirshbaum Demler and is gearing up for a summer tour, including stops at the La Jolla SummerFest and Ventura Music Festival (through May 13) and plays with the New West Symphony in Oxnard on Feb 15 and Thousand Oaks on Feb 16. The program: Concerto in C Major for Piano, Violin, Cello & Orchestra, Opus 56, "Triple Concerto" features Janss, Cello, Lindsay Deutsch, violin and Sean Chen, piano.
Boris Brott, director of the New West Symphony, worked with Janss when the young cellist soloed with the orchestra at age 16 as a Discovery Artist. Escher made its Washington, DC debut, representing the Manhattan School of Music for the Kennedy Center's Conservatory Project. The quartet joins an eclectic lineup of festival musicians from around the world including Grammy-winning jazz vocalist Diane Schurr, pianist Guiseppe Albanase, violinist Corey Cerovsek. They have been tapped by the Chamber Music Society of Lincoln Center for their Chamber Music Society. bio here


Meet The Artists -- Anne, Andrew, Lindsay, and Sean get up close and personal in an interview by the conductor Boris Brott which will be televised on TOTV -- visit the site here to hear past soloist interviewed and perform.
9 :30 am -Thursday, January 24, 2008 Scheer Forum Thousand Oaks Civic Arts Plaza (preceding NWS Concert)
11an Friday, January 25, 2008 Borders Books & Music Esplanade Plaza, Oxnard (101 Freeway to Vineyard Exit)
Experience These Artists Live in Concert
Friday, January 25, 2008 8:00 pm Oxnard Performing Arts Center
Saturday, January 26, 2008 8:00 PM Countrywide Performing Arts Center at the Thousand Oaks Civic Arts PlazaSunday, January 27, 2008 4:00 PM Barnum Hall, Santa Monica


Oxnard on Friday, February 15, 2008
Thousand Oaks at the Civic on Saturday, February 16, 2008

More information or tix available at www.newwestsymphony.org
Don't miss the pre-concert Informances by Charles Prior to each Masterpiece Series performance, ticket holders for that performance can enhance their musical experience by attending the lively and scintillating discussions about the evening's music and guest artists. Informants are led by inimitable music raconteur, Charles McDermott and are frequently joined by members of the orchestra. The FREE, thirty-minute discussions take place in the concert halls one hour prior to the performances
In its thirteenth season, the New West Symphony is the 8th largest symphony orchestra operation in California. New West is composed of 70 professional musicians from the greater Los Angeles area, including many who are active in the entertainment industry and perform as soloists. In addition to Santa Monica, New West performs in Thousand Oaks and Oxnard. More information or tix available at www.newwestsymphony.org

Guitar Center Gently Weeps


In Second Quarter 200 7Guitar Center, Inc reported an increase of 13.3% to $518.9 Million in consolidated Net Sales.
The company also announced the completion of of a $2.1 Billion Merger with Affiliates, Bain Capital. As a result of this transaction, Guitar Center's common stock ceased to trade on Nasdaq at market close on October 9, 2007, and will thereafter be delisted. According to company source, Mellon Investor Services, LLC, the paying agent appointed for the transaction, will send information to all Guitar Center stockholders, explaining how they can surrender their shares of Guitar Center common stock in exchange for $63.00 per share in cash, without interest." We understand this represents a 26% premium over the closing price of Guitar Center's shares on June 26, 2007 and believe this transaction delivers outstanding value for our stockholders, and is a strong validation of the Company's accomplishments over the years as well as our future growth prospects," says Marty Albertson, Chairman and Chief Executive Officer of Guitar Center.

The leading retailer of guitars, amplifiers, percussion instruments, keyboards and pro-audio and recording equipment in US, . sports 210 Guitar Center stores across the United States, 95 stores specializing in band instruments for sale and rental (serving teachers, band directors, college professors and students), and is the largest direct response retailer of musical instruments in the United States through their wholly owned subsidiary, Musician's Friend, Inc. (its catalogs and websites, including www.musiciansfriend.com, www.guitarcenter.com, www.wwbw.com and www.music123.com). It's noted on the corporate giant's web site: "Transaction could disrupt current plans and operations and cause potential difficulties in employee retention..." Sound like a code phrase for expect cuts? Most have already heard of changes at GC's pro audio division, GcPro with Tom Menrath leaving after setting up the department and being responsible for its growth since inception.


Kaman Corp. (NASDAQ: KAMN) closed the $120 million sale of its music division to electric guitar manufacturer Fender Musical Instruments Corp. Kaman, which distributes aerospace and industrial parts, agreed to sell Kaman Music Corp. in October. Kaman Music will now become a unit of Fender. The purchase price includes $117 million in cash and certain working capital and cash adjustments. Also, the final price "is subject to additional specified post closing purchase price adjustments," the company said in a statement. Shares of Kaman rose $1.04, or 2.8 percent, to $37.85 in morning trading
Guitar Hero Racks Up $1Billion In Sales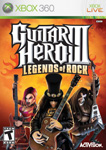 Santa Monica-based video game publisher Activision reported this week that its Guitar Hero franchise has racked up more than $1B in North American retail sales, over the last 26 months. Activision cited figures from NPD Group, and also said that Guitar Hero III: Legends of Rock, the latest in the franchise, was number one in both units and dollars for 2007. Guitar Hero(R) III: Legends of Rock(TM) was the #1 title in units and dollars for calendar year 2007, making it the #1 best-selling video game of all time in a single calendar year.
Founded in 1979, Activision is a developer, publisher, and distributor of computer games and maintains operations in the US, Canada, the United Kingdom, France, Germany, Ireland, Italy, Sweden, Spain, the Netherlands, Australia, Japan and South Korea. More information about Activision and its products can be found on the company's World Wide Web site, which is located at www.activision.com.
UMG Drinks For Trump, Newman and Nelson





Universal Music Group (UMG) leads the music industry in global sales with an estimated worldwide market share in 2005 of 25.6%. Its global operations encompass the development, marketing, sales and distribution of recorded music through a network of subsidiaries, joint ventures and licensees in 77 countries. UMG is the #1 company in countries which together represent more than 50% of the global music market sales, including the US and the U.K. UMG's business also includes music publishing. For information, please visit www.umusic.com.

Mid 2007 Drinks Americas Holdings Ltd., the company behind a Donald Trump vodka, Willie Nelson's "Old Whiskey River" bourbon and a line of Paul Newman-branded juice drinks, announced an agreement with Universal Music Group's (owned by French media conglomerate Vivendi) Interscope to Develop and Market Icon-Branded Alcoholic and Non-Alcoholic Beverages With Interscope Artists Worldwide. J. Patrick Kenny, President & Chief Executive Officer of Drinks Americas, stated earlier, "Our new partnership with Interscope Geffen A&M is very exciting and a major milestone for both companies and industries, as we leverage this marketing innovation with the multi-billion dollar music industry. It has already been an extraordinary experience working with Jimmy Iovine, Steve Berman, and David Cohen, the senior management team of Interscope.
Symphonic Adventures Rock!
1000s of Kids From LA and Ventura School Districts Got Educational DVDs and Interacted With The New West Symphony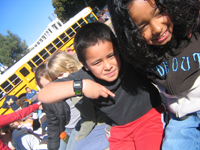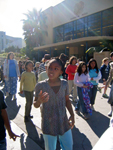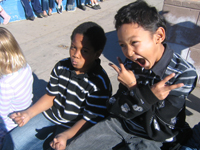 l-r: students enjoy New West Symphony's Symphonic Adventures at Barnum Hall in Santa Monica

Barnum Hall, the new home of the New West Symphony in Santa Monica was filled with buzzing energy and excitement in Jan when Maestro Boris Brott called several eager volunteers from the audience to interact with the orchestra. The program concluded with a rousing rendition of John Phillips Sousa's "Stars and Stripes Forever," conducted by one of the students.
Yes, and the boy got to keep the baton as a reward. One of the more delightful moments of the concert was when Brott and the orchestra members led the children through the four families of orchestral instruments: strings, woodwinds, brass and percussion. Brott told the children that several members of the orchestra had performed the music for many of their favorite movies, which was evident in the selections they chose to demonstrate their instruments. Theme music to "Star Wars" and "The Simpsons" were big hits. More information or tix available at www.newwestsymphony.org
Need A Grand?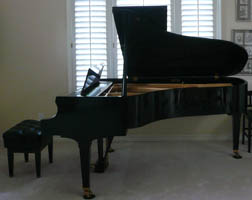 Available Baldwin SF-10; 7-foot grand piano w/ Renner action & Concert bench; Black high polish finish; 16 years old – excellent condition. Asking $25,000 ($60,000 new) Please contact: Howard McCullough (858) 521-0406 – Res
(858) 208-9515 – Cell or email howmcc@aol.com
NAMM News
Known around the world as "the O.C."—Anaheim has something for everyone. And as 106th NAMM Show got underway Jan 17-20, once again the trade association of the international music products industry, operated the industry's largest annual trade-only event in the world. This year's group of 1,559 exhibiting companies set an all-time record for the four-day gathering.

"The NAMM Show: Define Your Future" theme set the tone for the event, which showcased meetings, activities and thousands of new products, including pianos, music accessories, pro audio, lighting and computer-based music making equipment, string, percussion and band instruments displayed by manufacturers from around the globe.
As the industry's association, an important part of NAMM's mission is to create more active music makers through initiatives like the recently launched nationwide campaign called Wanna Play - www.wannaplaymusic.com. Also new this year -- you can keep up with new product launches, industry trends, celebrity sightings and other exciting happenings at the show. Visit the NAMM Show Channel at www.YouTube.com/theNAMMShowChannel
Quantum Leap For Composers From East West



Quantum Leap Goliath made its debut at NAMM by expanding upon its popular Quantum Leap Colossus collection. Ideal for composers and songwriters, Quantum Leap Goliath is a complete collection of quality instruments and sounds from the multi-award winning EASTWEST/QUANTUM LEAP production team, spanning various genres and musical styles all with the company's new PLAY sample engine. "Goliath was created to provide users with a comprehensive composing toolkit along with the added power and speed of the PLAY sample engine," says Quantum Leap Producer Nick Phoenix. "Colossus' versatility and ease of use has made it an industry favorite and winner of "Virtual Instrument of the Year." Goliath expands upon Colossus' reputation while incorporating the future of computer music creation by providing access to 64-bit support, enabling users to utilize all of the system RAM they have installed, and to load many more instruments than was previously possible."
Goliath comes equipped with EASTWEST's PLAY sample engine as a standard feature. In addition to purchasing the entire Goliath collection, current Colossus owners have the option to purchase an upgrade (customers will need to submit Colossus serial number at the time of purchase in order to receive the upgrade). This gives current users the access to the new content of Goliath along with the added power of PLAY at a discounted rate. The full version of Quantum Leap Goliath carries an MSRP of $495.00 and the upgrade an MSRP of $149.00.


METAlliance Announces Pro Partners at Winter NAMM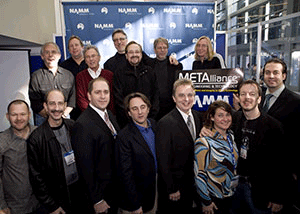 METAlliance founders at Winter NAMM 2008 (L-R rear): Elliot Scheiner, Ed Cherney, Al Schmitt, Frank Filipetti, George Massenburg, and Chuck Ainlay. In the foreground are inaugural Pro Partners (L-R) Bill Putnam, Jr., Universal Audio; Joel Silverman, Millennia Media; Jeff Phillips, Lexicon; Peter Chaikin, JBL Pro; Mike Edwards, Audio-Technica; EveAnna Manley, Manley Labs; John Jennings, Royer; Carl Jacobson, Cakewalk Photo by Leah Lee.

At NAMM this year, METAlliance announced the first group of Pro Partner manufacturers in a new program of professional audio and video companies working with the Alliance to recognize the call for quality in the recording arts. Pro Partners include Audio-Technica, Cakewalk, GML, JBL Pro, Lexicon, Manley Labs, Millennia Media, Royer Labs, Sanken Microphones, and Universal Audio. METAlliance Board of Directors include the seven founding members, Chuck Ainlay, Ed Cherney, Frank Filipetti, George Massenburg, Phil Ramone, Elliot Scheiner and Al Schmitt. These award-winning audio engineers and producers indeed have been deeply involved in establishing techniques and technical standards that are the foundation of modern music recording. "The METAlliance is all about recognizing the benefit of quality workmanship, not to mention quality listening. We qualify tools knowing that in our everyday work we're using what we're testing," says George Massenberg.
"We're honored JBL studio monitors have received the METAlliance certification and we're thrilled to become a METAlliance Pro Partner," says Peter Chaikin, JBL Director, Recording and Broadcast Marketing. Elliot Scheiner explained: "Somebody needs to step up to the plate and show people that you can make recordings that still have quality. We're a group they can trust who speak the truth." Jim Pace, METAlliance Dir. of Business Affairs, added: "It's not a question of bandwidth or delivery anymore. We speak to the consumers that realize it's worth it to get the full sonic experience at home or wherever they play music. It doesn't have to be 'almost good enough,' it can be a truly fulfilling experience." Pro Partner membership is limited to companies which have shown a capacity and proclivity to manufacture and distribute products that meet the organization's professional audio qualifications. For more info contact Jim Pace or visit METAlliance
Berkleemusic.com Turns 5 & Introduces Game Audio Course
Online School Now the World's Largest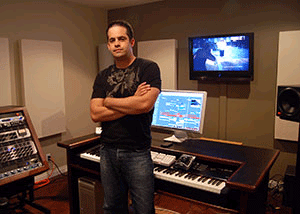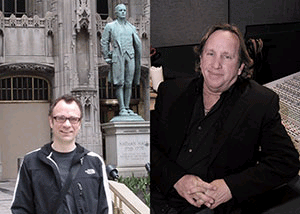 (L-R) Berkleemusic student Michael Nielsen at his game audio recording and production studio.Photo by David Goggin. Berkleemusic.com scholarship winner Philip Pendleton and award-winning producer/engineer Ed Cherney.

Berkleemusic, the continuing education division of Boston's renowned Berklee College of Music, celebrated at Winter NAMM its fifth anniversary of teaching music online, as well as its current rank as the world's largest online music school. "Since our inaugural announcement at NAMM in 2002 we have seen tremendous growth with the online school," said Dave Kusek, VP of Berklee Media. In five short years Berkleemusic has developed over 130 instructor-led online courses and programs, has taught 22,000 students in 70 countries.

Recently Berkleemusic introduced Game Audio, a new course designed to address the phenomenal job opportunities in today's $14 billion game industry. By the end of this course, students will be well prepared to create videogame soundtracks incorporating dialogue, sound design, and their own original music. According to Berkleemusic student and composer Michael Nielsen, it takes an open mind, a collaborative spirit, and audacity to succeed in the game audio business. Nielsen was asked to score Tom Clancy's Splinter Cell V: Conviction, the highly anticipated Xbox 360 game produced by award-winning game developer Ubisoft Montreal. "I always thought my first video game would be like Pac-man Jr. MIDI blips and beeps with a simple melody counterpoint thing," says the 33-year-old who took the online courses. "As it turned out, my first video game was one of the top franchises out there. "The flexibility and breadth of course offerings at Berkleemusic fit the bill perfectly. "It was a lot like getting a personal trainer.
Berklee College of Music, has announced the winners of the winter term Ed Cherney Celebrity Online Scholarship Program. Producer/engineer Ed Cherney (Rolling Stones, Bob Dylan, Eric Clapton) joins a growing list of celebrities who are helping to support Berkleemusic's promising online students to achieve their goals of a life in music. The scholarship program is designed to reward and assist outstanding students who demonstrate superior academic performance studying at Berkleemusic. The four winners of the Ed Cherney scholarship are William Martin of Quebec City, Canada ; Adeline Brewer of Fort Worth, TX; Carlos Rodriguez of Bogota, Columbia; and Philip Pendleton of Columbus, OH.






Indies In Maistream Ads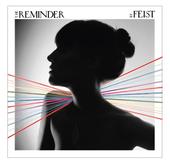 Feist Shilling for iPod, Wilco for VW, Stephin Merritt for Volvo -- it beats "like a Rock," but so much for street cred.
When platinum-selling acts appear in ads for Pepsi or Microsoft, they bring their image with them. But image costs: Microsoft reportedly gave the Rolling Stones $8 million US to use Start Me Up in a commercial launching its Windows 95 operating system. While indie rockers can't offer that kind of star power, they're cheaper and usually hipper.
There's an extremely good chance that those who don't recognize Jim Guthrie by name will have heard his song Hands in My Pocket. The tune appears in a TV commercial for the multinational financial institution Capital One. The clip shows men in business suits with their hands in the pockets of regular people. The suggestion: while most credit-card companies impose onerous fees on their customers, Capital One is more hands-off. Much of the song's appeal is due to the fact that it's not a traditional jingle. Instead of name-dropping the product (e.g. "Oh, I wish I was an Oscar Mayer wiener"), it's a catchy snippet of original music. Guthrie's song is the latest example of the continuing relationship between popular music and advertising. Frank Sinatra plugged Old Gold cigarettes on the radio in the '40s; Elvis Presley appeared in a commercial for Southern Maid Doughnuts in 1954; in 1964, the Rolling Stones rocked out for Rice Krispies. In Canada, album tracks by the Golden Dogs and the Deadly Snakes have recently appeared in commercials for Zellers and Toyota, respectively. In the United States, an album track by freak-folk star Devendra Banhart was used to shill for Belgian beer. Hands in My Pocket, however, is part of a growing trend of indie musicians writing songs for advertisers. The White Stripes, who have indie roots and now do arena tours, wrote a jingle for Coca Cola in Britain; Yo La Tengo and Cat Power have also recorded original music for ads.

The question for an indie musician isn't whether you sell your song, but rather to whom you sell it. Some object to licensing a song to a company that's linked with sweatshops or weapons manufacturing, or that's generally deemed uncool. Conversely, artists would be pleased to endorse a product they admire. Indie crooner Leslie Feist reportedly declined to license her song Mushaboom to McDonald's, but did allow LaCoste to use it to promote its new fragrance for men. In addition to Feist herself being named SPIN's Breakout Artist of the Year and New York Magazine's Art Rock Diva in their "Year in Culture" awards, like Guthrie, she's putting cash in her pocket. She sport 4 Grammy noms -- Best Female Pop Vocal for "1234" ; Best New Artist ; Best Pop Vocal Album for The Reminder and Best Short Form Music video for "1234." Feisty Ms Feist! (Contributed byKevin Chong -- also author of the book Neil Young Nation, published by Douglas & McIntyre)



Music At Sundance
Jan 17-27

Each year the Sundance Film Festival selects 200 films for exhibition from more than 8000 submissions. More than 50,000 people attend screenings in twelve theatres in Park City, Salt Lake City, Ogden, and Sundance, Utah. In addition to discovering filmmaking's newest talent through the Festiva20l's program of documentary, dramatic, and short film, Festivalgoers also get to experience live music shows. This year you can hear Butch Walker, Adam Levy and Tim Finn performing at the Music Cafe
Star Bar on 268 Main Street in January. New artists featured include: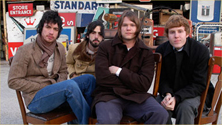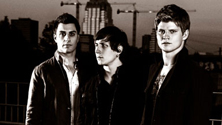 l-r: Gold Street, Haha Tonka, Meridian West


Gold Street -- http://goldstreetsnyc.com/sounds/ -- Fast garnering a place in NYC's musical landscape most certainly unoccupied by others, Gold Streets is fast-paced with occasional moments of dreaminess, familiar and new all at the same time.

Haha Tonka -- http://www.myspace.com/hahatonka -- The Springfield, Missouri natives dubbed their new album Buckle in the Bible Belt in homage to their hometown, so named for its position on the dividing line of the Ozark states. Their dark view of the realities of socio-economic hardship, backwoods prejudices and drug abuse is leavened by wry humor and a deep appreciation for regional storytelling traditions.

Meridian West -- http://www.myspace.com/meridianwest -- With Mark Gibson on vocals/guitars, Ryan Magnani on bass guitar, and David Kittredge on the drums have successfully combined the rawness and simplicity of the great rock bands from the 60's and 70's, with large atmospheric landscapes created by the artists of the 80's.

The Flight Of The Conchords
Premieres Sunday, Jan 17 10:30pm on HBO.com
Flight of the Conchords follows the trials and tribulations of a two man, digi-folk band from New Zealand as they try to make a name for themselves in their adopted home of New York City. The band is made up of Bret McKenzie on guitar and vocals, and Jemaine Clement on guitar and vocals. Bret and Jemaine have moved to New York in the hope of forging a successful music career. So far they've managed to find a manager (whose "other" job is at the New Zealand Consulate), one fan (a married obsessive) and one friend (who owns the local pawn shop) -- but not much else.

New Music Industry Opportunities

The Los Angeles Chapter of SCORE is sponsoring a workshop and panel presentation, "New Music Industry Opportunities," as part of its ongoing Business Success Forum Series. Chris Stone, David Goggin and Kamran V, highly successful leaders in the music recording industry, will discuss the history and current status of the industry and provide information on how to start and build a successful business in today's volatile music industry environment.

Saturday, January 26, 2008 -- 10AM - NOON
Glendale Library, 222 E. Harvard St., Glendale, CA? 91205
COST: $15.00 online from: www.scorela.org $20.00 at the door.or call (818) 552-3206
PARKING: Free with validation Parking lot is directly across street from Library


Lessons Learned In Rainbows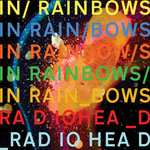 Radiohead, which offered its latest album as free downloads in October of last year, has seen 1.2 million downloads of "In Rainbows." The band gave up its music for free and asked for donations, whatever fans deemed reasonable, in return. What they got was an average of $8 per album sold, bringing estimates of profit to about $10 million. Not too shabby for one week.
"We plan to tour next year, starting in May through to probably the end of the year," says Bryce Edge of Courtyard Management, the firm that manages Radiohead whose contract with EMI/Capitol had expired after its last record, Hail to the Thief, was released in 2003; shortly before the band started writing new songs, singer Thom Yorke says, "I like the people at our record company, but the time is at hand when you have to ask why anyone needs one." EMI spokesman claims that the band had demanded £10 million (roughly $20 million) upfront and been offered £3 million by EMI and new chief Guy Hands. Plus the label would not give up control over the band's previous six albums, a major point of contention for the band. Looks like the band got what they asked for and more.

This year In Rainbows was finally released the "traditional" way by independent label TBD Records. Emulating the original gimmick of "pay-what-you-want", the CD release features a cardboard case with stickers so listeners can "make their own case." XL Recordings will distribute the physical edition of Radiohead's new album, "In Rainbows," outside the United States.

Roughly 12,000 albums are released in an average year. Industry figures indicate that overall sales of albums are down 14%: from last year at 337.3 million albums sold. Of that total, 300.6 million were CD's. The number of digitally downloaded tracks has risen 46% from the same period in 2006 to 612.2 million. Consumers believe sales are down because: A CD with 2 good songs and 12 pieces of crap does not constitute an album. Meantime, Best Buy, Wal-Mart, and Target plan to make significant cuts in the amount of floorspace they devote to CDs: Predictions of cuts that range from 20% to 40%, with Wal-Mart making the most aggressive pullbacks. Lesson learned. Majors are still relevant when it comes to effective distribution and marketing if your game is global sales. As for the imploding music universe, it's all relative and depends on who's the artist. The fact that Radiohead debuted In Rainbows online and Madonna defected from Warner Bros. to Live Nation are just two examples of how musicians are increasingly able to work outside of the traditional label relationship.
Radiohead's IN RAINBOWS debuted at #1 in North America. Released in the United States by fully independent tbd records/ATO Records Group (distributed through RED), IN RAINBOWS has morphed from the most talked-about record to the most purchased and marks Radiohead's first number one album in the US since Kid A. IN RAINBOWS is one of the most critically acclaimed albums of the year, eliciting rave reviews from outlets including The New York Times, New York magazine, MOJO, Filter, Time, NME, Rolling Stone, Newsweek, Entertainment Weekly, Spin, Harp and Q. Go figure. As long as we remember... as a general rule, as the cash comes in, creative control goes out.

Homes With Studios On The Market
Rental with studio in Silverlake 1419 N. Coronado Street, LA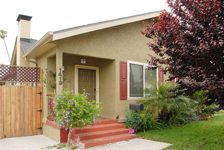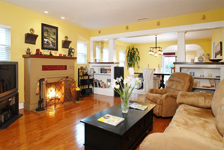 Perfect for a family or person(s) coming to LA for a short term project or for pilot season.
Available for rent as of January 1st, 2008. An unfurnished, 3 bedroom 1.75 bathroom house. Includes appliances. Utilities to be paid by renter. Private backyard and Studio in the back (ideal for artists, dancers, musicians, etc.) One car parking in driveway and others on the street. Great neighborhood and great neighbors.
Rent is $2750/month with a $4000 security deposit down. Terms are month to month or short term lease.
contact Scott Cort with Prudential (310) 612-2939 cell or Mathew 323.356.951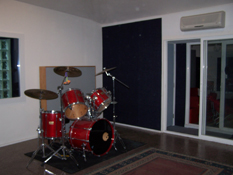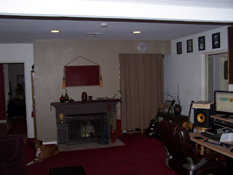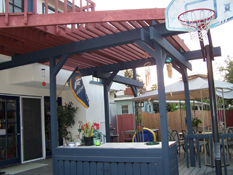 50's 2-story ranch (above), 3 bedroom + 3 bath home good neighborhood in Burbank with a separate sound-proofed recording studio. 2,250 sq.ft. backyard has deck and spa. Upstairs master suite with bathroom. The studio is a 2-car converted garage with an addition (about another 1-car). . A Large acoustically designed live room with good ceiling height. Nice-sized mix room that has acoustical treatments. Mix and live room each have their own central AC. Vocal booth and a small ISO/amp booth. Separate sub-panel. just reduced to $1,049,000
Rozz says: Serious inquires please. Showings for pre-approved buyers only.Office (818) 432-1554 or e
mail:RussellGallaher@aol.com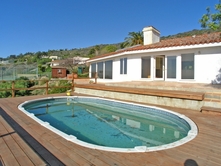 Malibu Estate & Recording Studio with Panoramic Ocean Views
20110 Rockport Way, Malibu, CA 90265
5 bedrooms, 4 bathrooms, 4000 sqft of living area, 2 Acres sqft lot size w/ separate recording studio or guest house
$16,000 per month long term lease or $22,000 per month short term rental.
Ocean front swimming pool and hot tub, large sunken living room, five bedrooms plus a bonus room, open formal dining room and a modern kitchen. A separate building houses a professional quality recording studio (also with ocean views) that could also be used as very comfortable guest quarters. Gated driveway and alarmed. Light, bright and peaceful. Perfect for entertaining. Contact: Ryan Flegal Direct: 310.890.8111 or Email: rflegal@kjmrealestate.com

According to Dave Spangler – LA's official "Rock and Roll Realtor" There's a vast range of listings to accommodate anyone's budget. write to spanglertoday@yahoo.com 818-402-1989 cell or visit homes with studios listed here
Farewells
Ike Wister Turner
Nov. 5, 1931 - December 12, 2007

Born in Clarksdale, Miss., Turner was an accomplished and flamboyant musician, equally adept on guitar and piano. One of the architects of rock 'n' roll in the 1950s, he is credited by rock historians with making the first true rock 'n' roll record, the 1951 classic "Rocket 88," noted for its pioneering use of distorted electric guitar. Turner was inducted into the Rock and Roll Hall of Fame in 1991. Turner met husky-voiced 18-year-old singer Anna Mae Bullock in 1959 and enlisted her as lead singer in his group, changing her name to Tina Turner in the process. An explosive stage act, Ike and Tina Turner produced a prolific string of hits that began with 1959's "A Fool In Love" and continued with "I Idolize You," (1960) "It's Gonna Work Out Fine" (1961), "River Deep-Mountain High," (1966), "I Want To Take You Higher," (1970), "Proud Mary" (1971) and "Nutbush City Limits" (1973). The Turner Family asks that in lieu of flowers that you donate to the music department of your local school in memory of Ike
Oscar Emmanuel Peterson
August 25 1925 - December 23 2007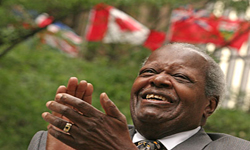 Oscar Peterson passed away at his home in suburban Toronto at the age of 82. Peterson had more than 200 recordings to his credit, along with eight GRAMMY® Awards, the Glenn Gould Prize in 1993, and, in June of 1999, he received the prestigious Japanese Praemium Imperiale Award. Despite having suffered a stroke, he continued to dazzle listeners around the world
One of the first black artists to achieve prominence in the white-dominated music industry of the 1950s, Peterson spent a great deal of his life acting as a spokesman for minority rights, drawing on his experiences growing up in the impoverished St. Antoine district of Montreal. Peterson played alongside Ella Fitzgerald, Dizzy Gillespie, Count Bassie, Duke Ellington and more during a career that spanned seven decades. His style, somewhere between swing and bop, was considered technically dazzling, keenly aware of the roots of jazz and fearless in its improvisational scope. In 2005 Canada Post marked his contribution to music with a 50-cent stamp. "A great Canadian, Mr. Peterson was a beloved and respected citizen of the world who remained proud of his heritage," said Josee Verner, the heritage minister. Diana Krall credits Peterson for prompting her to pursue a musical career after catching one of his concerts as a young girl. "Age doesn't seem to enter into my thought to that great an extent," he said in 2001. "I just figure that the love I have of the instrument and my group and the medium itself works as a sort of a rejuvenating factor for me." Peterson leaves behind his wife, Kelly, and their daughter Celine. To have been able to work with Oscar was a life long dream for us," says Bob Woods, Telarc's President.

A tribute to Marthin Luther King
From When Summer Comes
Music by Oscar Peterson; Lyrics by Elvis Costello; Originally Performed by Diana Krall

The land was white
While the winter moon as absent from the night
And the blackness only pierced by far off stars
But as every day still succeeds the darkest moments we have known
When seasons turn
Springtime colours will return
.........
As it arrives in every shade of hope
When Summer Comes
There will be a dream of peace
And a breath that I've held so long that I can barely release...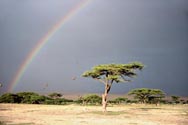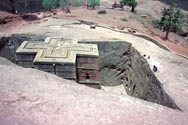 Magical places...St Georges Church, carved from bedrock, Lalibela, Ethiopian Highlands, Africa; St Gabriel-Rufael Church, carved from bedrock, Lalibela, Ethiopian Highlands, Africa; Lake, Langano, Ethiopia, Africa; Medhane Alem Church, Lalibela, Ethiopia, Africa

.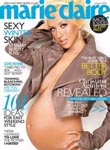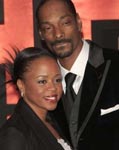 A birth And Wedding Vows Renewed On Jan 12 --Congrats to parents and happy couple...Christina Aguilera (she turned 27 this month) and Jordan Bratman on the arrival of their son, Max Liron (means 'my song' or 'my joy' in Hebrew). It's the first child for the four-time Grammy winning singer and her husband. She revealed to Marie Claire for the magazine's December cover story that the pregnancy was a surprise. Snoop Dogg and wife Shante Broadus who renewed their wedding vows to mark their 10th anniversary. The hip-hop star (real name Cordozar Calvin Broadus Jr.) surprised his longtime spouse.
Giovanna Imbesi sends us these photos from Abu Dabi -Play it again Gio!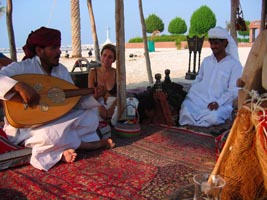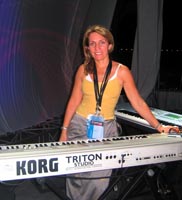 "I produced and played at the Opening Gala at the inaugural Middle East International Film Festival in Abu Dhabi, UAE-- we got to play compositions by Brian Keane/Omar Faruk Tekbelik, Donn Wilkerson and some of my own with Dimitris Mahlis on oud, Sussan Deyhim (originally from Tehran) on vocals and DJ Cheb I Sabbah from San Francisco. It was quite an extraordinary experience, especially working with timecode transmitted over water to a barge to sync the music to the programmed fireworks. Mike Jones of UK's Pains Fireworks programmed all the fireworks The end result was spectacular," says Gio.
Hear a sample of the music here. Mashala!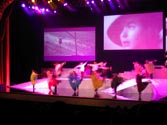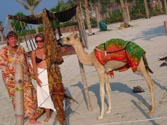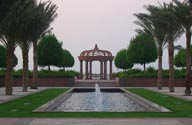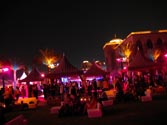 You are subscribed as %Email% Please click here -- http://www.studioexpresso.com/MailListForm.asp to unsubscribe or subscribe from any future mailings. We respect all requests. Thank you.