Ellen Starts New Label with Little Dude Chance Oklahoma music sensation Greyson Chance's second visit to "The Ellen DeGeneres Show" came with a special announcement: DeGeneres has started her own record label, eleveneleven, and has signed the 12-year-old Internet phenom as her first artist. Guy Oseary, Madonna's manager, and Troy Carter, Lady Gaga's manager, have signed on to co-manage Greyson, according to a news release. Chance was first discovered by 'American Idol' judge Ellen DeGeneres about two weeks ago and Greyson's May 13, 2010 performance of Lady GaGa's "Paparazzi' was an instant YouTube sensation with over 33 million views since his appearance. DeGeneres initially invited Greyson on her show after the YouTube video started racking up views. With a crowd from his Cheyenne Middle School watching via live feed, the Edmond youth sang and played piano on his original song "Broken Hearts" in the episode that aired today. After the performance, DeGeneres made her big announcement.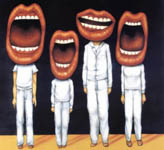 Byrne Seeking $1Million After using the song "Road to Nowhere" by the band Talking Heads in a campaign ad, Florida Governor Charlie Crist is being sued by lead singer David Byrne, who says he was "upset" by the spot and is seeking $1 million in damages. Apparently not a fan of the Senate candidate, Byrne explained the suit was "not about politics," adding "It's about copyright and about the fact that it does imply that I would have licensed it and endorsed him and whatever he stands for."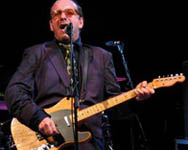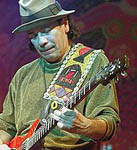 Costello Cancels Concerts In Israel. Elvis Costello joins other performers who have decided not to play in Israel, including Santana. In an announcement on his Web site explaining his decision, Costello writes:
"It is after considerable contemplation that I have lately arrived at the decision that I must withdraw from the two performances scheduled in Israel on the 30th of June and the 1st of July. One lives in hope that music is more than mere noise, filling up idle time, whether intending to elate or lament.Then there are occasions when merely having your name added to a concert schedule may be interpreted as a political act that resonates more than anything that might be sung and it may be assumed that one has no mind for the suffering of the innocent. I must believe that the audience for the coming concerts would have contained many people who question the policies of their government on settlement and deplore conditions that visit intimidation, humiliation or much worse on Palestinian civilians in the name of national security. I am also keenly aware of the sensitivity of these themes in the wake of so many despicable acts of violence perpetrated in the name of liberation."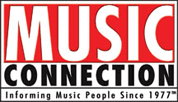 Dolan Exits Music Connection. After 33 years of nurturing Music Connection magazine and its websites to become the most beloved musicians trade resources in the industry, Michael Dolan has stepped down as president of the company and resigned his post as co-publisher/executive editor. The MC cofounder has sold his half of the company to business partner Eric Bettelli, who will assume the mantle of CEO effective immediately. "I've reached this decision with a genuine sense of peace and gratitude, and Eric and I remain best of friends-more like real brothers." Dolan says who is creating a new company, Probity Group www.probitypost.com, a "think tank" firm specializing in innovative solutions to impossible challenges.


Artist Manager Lawsuits Gn'R frontman Axl Rose sued Irving Azoff and Front Line Management, the company Azoff founded, for $5 million on Monday in Los Angeles . Front Line Management sued Rose in March for nearly $1.9 million in unpaid commission fees, claiming it had an oral agreement with Rose to receive 15%. Rose says in his lawsuit that Azoff lied about planning a Guns N' Roses tour with the band Van Halen and failed to promote the band's 2008 comeback album "Chinese Democracy." The lawsuit claims Azoff wanted to sabotage Rose and have a 2009 and 2010 tour fail so Rose would have no option but to reunite and tour with former bandmates. Irving Azoff , personal manager (Journey, Jewel, The Eagles, Seal, Christina Aguilera, Neil Diamond), is chairman and founder of Azoff Music Management Group, Inc. In late 2008, he became Chairman and CEO of Ticketmaster Entertainment.


No Summer Tours For Aguilera & Limp Bizkit. Limp Bizkit cancellation appeared via Fred Durst's official Twitter account on May 18. Christina Aguilera and Limp Bizkit each announced Monday (May 24) that they were canceling their respective summer tours. Limp Bizkit canceled its summer comeback tour. Frontman Fred Durst tweeted, "Limp is not an amphitheatre band." He added that the group will likely return this fall at larger venues. The band, its original lineup together for the first time in nine years, will release its new album, Gold Cobra this summer.The cancellation of the Limp Bizkit tour was not a surprise in many circles as it has been rumored of late that ticket sales for the tour were poor. Aguilera blamed the cancellation on a conflict with work she is doing on a new film and limited rehearsal time. "The singer felt she needed more time to rehearse the show and with less than a month between the album release and tour date this wasn't possible," a statement released by her spokeswoman said Aguilera's new album, Bionic, hits stores June 8. The tour is expected to be rescheduled to begin sometime in 2011 with an announcement coming later this year.


Fortune's Fool: Edgar Bronfman, Jr., Warner Music, and an Industry in Crisis is released by Simon & Schuster.WMG CEO will be getting the dreaded tell all book treatment this summer when Fortune's Fool: Edgar Bronfman, Jr., Warner Music, and an Industry in Crisis is released by Simon & Schuster. Authored by Fred Goodman, best known for the unflattering music business exposé The Mansion on the Hill: Dylan, Young, Geffen, Springsteen, and the Head-on Collision of Rock and Commerce, Fortune's Fool explores the demise of major label system and Bronfman's pivital role both at Universal and Warner Music.

Getty Images Recession Claims Jay-Z's Bling It's nothing that a graduate of the school of hard knocks shouldn't be able to handle, but Jay-Z has seen several of his major investments flounder during the recession, even as much of his $1 billion empire stays strong. The rapper lost $50 million on hotel developments in Manhattan, the Las Vegas branch of his 40/40 Club was closed in late 2008 and a Chicago franchise was aborted, and he walked away from a $2 million investment to develop the Aqueduct Racetrack in New York. The award-winning Broadway musical Fela! has yet to turn a profit, and the New Jersey Nets, which he has a 1.5 percent stake in, have performed poorly. However, Jay-Z's business remains strong in core music and apparel retail sales, which will likely bring in 10 figures this year. His Rocawear brand is a big seller this spring, in part because the rapper insisted on smaller logos and less baggy pants. Experts say the hip-hop mogul is talented enough to market anything but a breakfast cereal.


New Idol DeWyze As the ninth season winner of American Idol, it was Lee DeWyze's big night (notice the Coca Cola cups in fron of the judges!!) —but Simon Cowell was all anyone wanted to talk about at the Skybar's finale afterparty. Including Simon, of course. DeWyze was one of two finalists on the show and was the only male contestant in Season 9 to never land in the bottom three. The judges praised Lee for shedding his shy persona throughout the season and showing, with confidence, that he was "in it to win it." On May 14, 2010, DeWyze performed at the Arlington Park Race Track in Arlington Heights, Illinois with more than 41,000 people attending as part of his American Idol Homecoming day. On May 26, DeWyze was crowned the winner of American Idol Season 9 defeating season runner-up, Crystal Bowersox.[11] As a result of winning the season, DeWyze also won a recording contract. According to the iTunes Store, his debut album is expected to be released on October 26, 2010, containing twelve tracks. Lee has Cat Stevens lyrics tattooed on his arm and also considers Eric Clapton, Ben Harper, and Simon & Garfunkel to be strong influences. In addition to playing the guitar and singing, Lee DeWyze plays drums.
740 Sound Design Opens in Los Angeles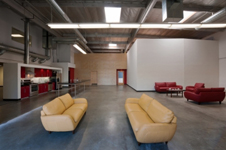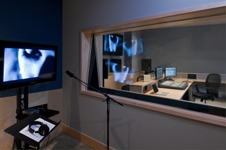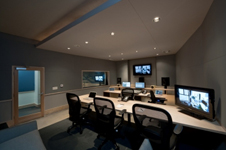 Nonzero architecture completed design for the new home for 740 Sound Design. Founded in 2001 by executive producer Scott Ganary and Academy Award-winning sound designer Dane Davis, 740 provides feature-film-quality sound design for commercials. "Ten times larger than the company's previous space, the facility includes two mixing stages, two Voice Over/Foley rooms and multiple sound design rooms. The modern and streamlined mixing suites take up 2,000 square feet of the 9,000 square foot facility, leaving room to build additional studios in the future," says Peter Grueneisen, FAIA. Veteran sound mixer and producer Scott Ganary has worked extensively on cinema, television and commercial projects for over 20 years. With 740, whose name derives from the speed of sound, he has produced more than 1,300 commercials, winning three CLIO Awards, and an array of others.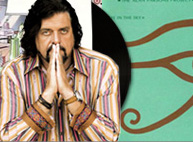 Art and Science of Sound Recording, according to Alan Parsons. The ground-breaking instructional series covering all aspects of sound recording, has now released a third series of new programs, available for streaming and digital download at www.artandscienceofsound.com. Acclaimed Video Series Continues on Compressors, Reverbs, Consoles, Recording, Mixing and More. Featured guests span the entire realm of music recording, from producers like Jack Joseph Puig (John Mayer, Green Day, Fergie), John Fields (The Jonas Brothers, Miley Cyrus), to Elliot Scheiner (The Eagles, Steely Dan), Niko Bolas (Neil Young, Keith Richards, Puff Daddy) and Jack Douglas (John Lennon, Aerosmith, Slash). New visitors can go to www.artandscienceofsound.com to download the first 18 sections, take the recording quiz to win free downloads, and learn about premium membership packages with exclusive bonus materials and pre-order discounts. Current ASSR members who have pre-ordered the DVD series will be able to log into their account and have access to the new sections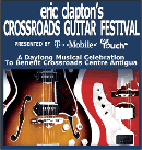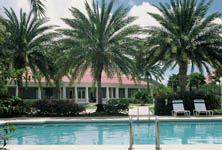 Eric Clapton and friends e Crossroads Guitar Festival on June 26, 2010 in Chicago Grand Prize winner is Sara Antill of Brooklyn of NY. Proceeds of the concert helps support treatment for those needing financial assistance. Founded by Mr. Clapton in 1997, Crossroads Centre was created to provide quality, affordable treatment for alcohol and other drug dependencies. This 32-bed facility, located on the island of Antigua, has become recognized as an international Centre of Excellence for addiction treatment. http://www.crossroadsantigua.org/

2010 Summer Festival Scene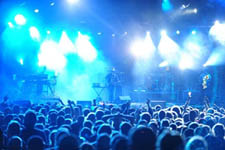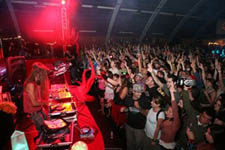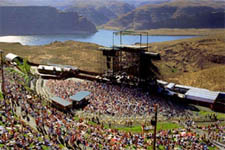 Harmony Festival
6/11/2010 - 6/13/2010
Santa Rosa, California, USA
Summerfest
6/24/2010 - 7/4/2010
Milwaukee, Wisconsin, USA
Stars & Stripes Festival
7/2/2010 - 7/5/2010
Mount Clemens, Michigan, USA

Rock Fest
7/15/2010 - 7/18/2010
Cadott, Wisconsin, USA
Lollapalooza
August 6-8
Grant Park, Chicago



artist expresso-- Ask Claris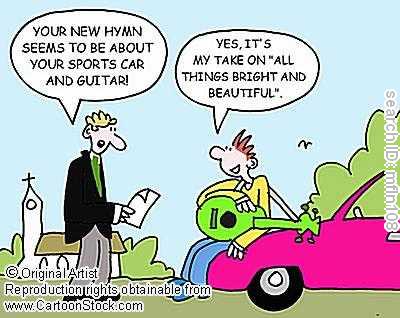 We hear from artists every day from all corners of the world -- France, Germany, Russian, Israel, Asia, Australia and Middle East asking how they can get heard or build their careers. We've decided to feature a letter or phone message each month and share our response with other new artists with similar needs or questions. Our goal remains to empower new artists and encourage them to find their voice and musical path. Most importantly, we're here to remind artists that it's a long journey, so enjoy the process. We encourage artists to provide a link to their music site when they cotact us..this way, if a producer or manager is interested, they can be contacted directly.
Artist: hi my name is octavia smith im from waco texas IM 13 yrs old and i sing and dance and play the clarinet iam trying to get my talent out to the world i went to baylor university and performed contest and have won first place and then went to san marques Texas and won allstate which is first place please message back thank you verry much for your time octavias17@yahoo.com
C: Congrats on all your wins - great start! Let us know when there's a youtube posting of your music Cheers! When you need artist management, try to find a good fit. Here's a list of management companies (big and small) for your consideration.
You deserve a solid introduction. Provide it like a "Tip sheet" -- include history, links, timeline of accomplishements in bullet points on one-page. Short is sweet!

Artist: ok thanks for listening and ive also made some of my own music but havent been recorded yet but i will let you know when i have some videos thanxx.



RIP
Remembering special folks this Memorial Weekend - they'll be missed in our music and audio communities.
Sending our sincere condolences, thoughts and prayers to their family and friends.


Bill Dooley
1954-2010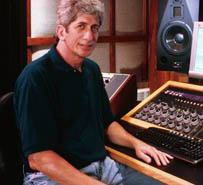 Veteran audio and mastering engineer William Joseph "Bill" Dooley, Jr. passed away unexpectedly on Friday, March 19, 2010 in Southern California. He was involved in the production of professional audio for over 30 years and instrumental in the construction of studios as well as responsible for the recording of many live performances.
Dooley was offered a position at Atlantic Recording Studios in NYC where he apprenticed as a disk mastering engineer after graduating from Berklee College of Music. There he became the Chief Recording Engineerunder under the tutelage of the legendary George Piros and Dennis King (the legendary Tom Dowd had been the only previous person to hold that title).
Short resume includes: 1976-1977 Chief Engineer Sear Sound NYC 1977-1986 Chief Recording Engineer Atlantic Recording Studios NYC relocation to Los Angeles 1986-1988 Staff Engineer A&M Recording Sudios 1987-1991 Director Of Recording G/M Record Plant Recording 1991-1998 Director of Recording Brooklyn Recording Studio 1998-2002 Director of Recording Extasy Recording Studio 2002-2003 Chief Technical Engineer The Village Recorder 2003- present Chief Mastering Engineer Paramount Recording 2006-2007 Instructor Sound Master Recrording Engineer School Aug 2007- 2010 Interscope Recording Studios Technical Manager . Funeral services were held on March 24, 2010, at 1:00 p.m. (Pacific), at the Mission Hills Catholic Mortuary, 11160 Stranwood Avenue, Mission Hills, CA 91345.
"My career has taken some twists and turns but as long as I'm involved in audio I'm a pretty happy guy," said Dooley on his MySpace page.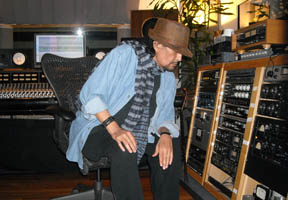 Don Smith -- According to a blog by Rail Rogut, Smith passed away on or near the 26th, over 300 people attended and some great stories were shared, including a video appearance from Keith Richards. Friends say he burned sage and kept a large bowie knife on top of the console at Capitol to ward off evil spirits, or so he would say (ghost of Frank in the echo chamber) He was always full of funny stories and had a real passion for music and classic gear. Don Simith at AllMusic was an accomplished engineer who has recorded numerous artists to include Tom Petty & the Heartbreakers, U2, Iggy Pop, The Rolling Stones, Keith Richards and more. If you listen to some of the records he mixed, The Eurythmics "Would I Lie To You", Tom Petty's "I Won't Back Down", Cracker's "Low", you can hear how Don made it rock.
Music technology stalwart WALTER SEAR has died in New York, aged 80. The analogue guru, composer and tuba designer advised Robert Moog during the design of the Moog synthesiser, which revolutionised popular music in the 1960s. Sear went on to set up the all-analogue Sear Sound studio in Manhattan, New York, where Norah Jones, U2, Steely Dan, Sonic Youth and Lou Reed have recorded.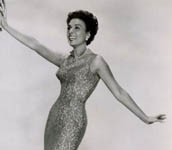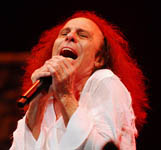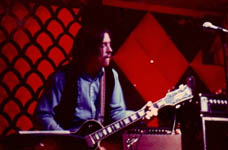 Activist, singer/actress Leena Horn (June 30, 1917 – May 9, 2010) , Metal Legend Ronnie James Dio (July 10, 1942 --May 15, 2010) and Lawrence "Larry" David Warrilow (June 24, 1945 - May 18, 2010)
Happy Birthday Brad Buxer!


"One lives in hope that music is more than mere noise, filling up idle time, whether intending to elate or lament."
-- Elvis Cotello
"Although things have changed in our biz, it's those things that haven't changed that are still the most important; talent, connections, commitment, persistence, honesty to your Self and practice, practice, practice till your fingers are on fire!"
-- Eric Dolan (Music Connection X CO-publisher/President)