Expresso Walk And Talk with...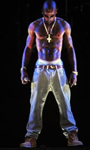 Strictly for Coachella Baby! Tupac rapped and danced onstage in a hologram-like image at the 2012 Coachella Valley Music and Arts Festival with Dre and Dogg (sports near 8million Tweets). Zillion Tweets and over 34 million Google hits on Tupac/Dre/Dogg searches followed the unveiling of the reincarnated slain West Coast superstar Tupac Shakur. Though the buzz of the stunt continues, questions are raised about rights of the late artist. Which dead celeb to reincarnated next - Elvis Presley? Jimi Hendrix? Kurt Cobain? The estate planners and attorneys are busy looking into legalese and how best to protect the artist. "It was strictly for Coachella. Get it right. I want to get rid of all the rumors out there. This was not done for a tour," Dre said in the short video, which you can watch here. "If a tour happens, we'll see. This was done strictly for Coachella 2012. Just for you." Dre gave plugs to creators: AV Concepts projected the image and Digital Domain put the image together. The Tupac hologram was several months in the planning and took nearly four months to create in a studio and though Nick Smith, president of AV Concepts was not able to reveal the exact price tag for the illusion, he said a comparable one could cost anywhere from $100,000 to more than $400,000 to pull off. Watch how the technology works here explained by Smith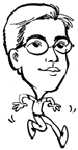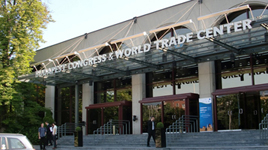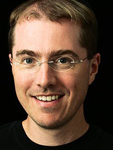 We Are Not Evil
John Buckman who has been profiled by Inc. Magazine, The Economist, Forbes, and other major publications for his innovative approach to online music distribution was keynote at 132nd AES convention in Budapest this month. Topic: Small And Beautiful: Models for Successful Independent Music Businesses He is also the founder and CEO of BookMooch, an innovative community for sharing over 1 million books each year in 91 countries via the Internet. He will present the Keynote address at the 132nd AES Convention in Budapest on April 26. Buckman has signed more than 250 recording artists across multiple genres including Classical, Electronica, World, Alt Rock, Jazz and Hard Rock. He is about to launch iLicenseMusic.com. In addition to such other internet music companies as MoodMixes.com (background music for restaurants) and ToneGnome.com (audio engineering services over the Internet,) he has also had a successful career as an audio engineer. His egalitarian business practices are distinguished by non-exclusive agreements with musicians. His pioneering Fair Trade Music Philosophy is based on equally shared profits with his artists, and allowing them to retain full rights to their own music. He founded the online record label Magnatune in 2003 as a reaction to his experiences with the music industry. Magnatune strives to be fair both to recording artists and consumers alike and is considered a solid example of a successful "sharing economy" based business model. "When my wife was signed to an Indie record label, we were really excited. In the end, she sold close to 1000 CDs, lost all rights to her music for 8 years (even though the CD had been out of print for several years), and earned a little over $100 in royalties (no one is really sure), some of which was paid to her as CD copies of her own CD which she then gave away for promotion. The record label that signed her wasn't evil: they were one of the good guys, and gave her a 70/30 split of the profits (of which there were few). The label got screwed at every turn: distributors refused to carry their CDs unless they spent thousands on useless print ads, or they didn't pay for the CD's sold, etc. In general, all forces colluded to prevent this small, progressive label from succeeding," says Buckman.
132nd AES convention -April 26-29 at the Novotel Budapest Congress & World Trade Center in Budapest, Hungary.

Marschall Awarded Márton Marschall has been named the recipient of this year's Award for his paper "Robustness Of A Mixed-Order Ambisonics Microphone Array For Sound Field Reproduction," (co-authored with Sylvain Favrot and Jörg Buchholz) at the 132nd AES Convention in Budapest on April 26. The Award was presented on Thursday, April 26 at the Opening Ceremonies at the Novotel Budapest Congress & World Trade Center. Mr. Marschall will present his paper at 10AM on Saturday, April 28. A native of Budapest, Márton Marschall, received a diploma in electrical engineering from the Budapest University of Technology and Economics in 2006, and his MSc degree in engineering acoustics from the Technical University of Denmark in 2008. He then joined the Centre for Applied Hearing Research at the Technical University of Denmark, where he is currently a PhD student under the guidance of Professor Torsten Dau. As part of his PhD project, he is working on recreating realistic acoustic scenes for hearing research and for the evaluation of communication devices, such as hearing instruments and mobile phones. His research interests include virtual acoustics, spatial hearing and models of auditory signal processing and perception. The Award also makes Mr. Marschall's manuscript eligible for publication consideration in the Journal of the Audio Engineering Society.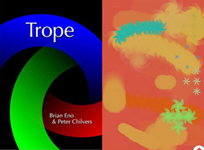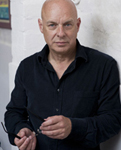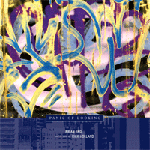 Brian Eno © Rolex/Hugo Glendinning 2011 (R), EP Panic Of Looking
Air, Trope, and Bloom...Three Apps From Eno. Ambient music pioneer Brian Eno and Peter Chilvers developed three iPhone Apps. Trope uses more drones and pads than Bloom, however, so the music you'll get it quite different and, as the developers say, darker than Bloom. You tap your finger in different areas of the screen to create sounds that then loop and change over time. The visuals have also gotten a big bump up, offering much more variation in patterns and colors than Bloom. According to an AT&T brochure, Bloom is embraced by Clair. Age 3. "She likes it because it's simple and easy," says Clair's mom, Mary. "There's an immediate reaction." Why Mom likes it: "It makes a asound when she taps the little bubbles, and she can save the recordings," Mary says. "In the end, she's kind of made something of her own." Both apps are $3.99 from AT&T or the App Store. Air lets users create a complex, gradually shifting composition using vocal and piano samples. There are three different listen modes - each one its own arrangement - and four different conduct modes you can use to make music by tapping different parts of the screen. If you can get together with some friends who also have iPhones, Air can spread a composition over multiple sets of speakers. Eno is saying that this is how he always wanted Music for Airports to be. That piece was designed as a continually looping sound installation for use in actual airports, so a version that's infinitely variable and always changing would perfectly suit the intent of the original project. It's also starting out at a lower price point than Bloom did, costing only 2 bucks. Not too bad for infinite music! Listen to Bloom here Listen to Trope here Panic Of Looking is the latest EP from Eno, a collaboration between Brian Eno and British poet Rick Holland in 2011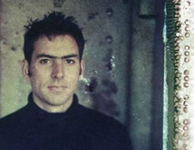 CREDIT IS DUE! This campaign is to get iTunes, Pandora, similar music services to finally start crediting Performers, Producers Songwriters, and Engineers 'Like' this page to show public support for this long overdue issue! Spearheaded by producer, mixer and engineer Count aka Mikael Eldridge (DJ Shadow, Radiohead, The Rolling Stones, No Doubt) to get credits for Performers, Engineers, Songwriters and Producers listed on all songs in ALL music services. Users should be able to easily see who created and performed this music while listening so they can discover other music these artists have helped create. The lack of credits also affects ability of music creators to get work. That's the basis for a metadata movement where artists' digital works - just like physical formats - properly credit performers. Originally from Austin, Texas, Count Eldridge band is called inumusic. He worked through the 90's in San Francisco at various record labels [Polygram, Verve, PopMafia, and Ubiquity] and worked as an engineer, mixer, and producer at the SF's noteworthy recording studio, Toast.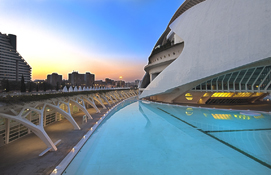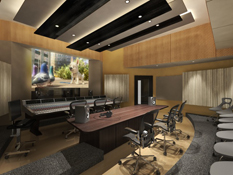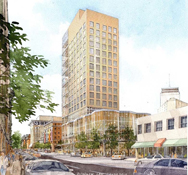 Berklee College of Music in Valencia Spain and Boston, USA

Berklee Music from Boston to Valencia. Walters-Storyk Design Group reports the international expansion of the Berklee College of Music by recently completing construction on a spectacular new campus in Valencia Spain, and is currently in construction on a 16-story, $100 million complex at 160 Massachusetts Avenue in Boston (the first ground-up domestic building in Berklee's 66-year history).
"It's located in the Palau de les Arts and will we will host three, and eventually six, graduate music programs. I'm responsible for the writing programs, including film scoring, which is the first to launch," says Andy Hill (formerly of Disney), Graduate Program Director. Celebrated Spanish architect, Santiago Calatrava's ultramodern Valencia Campus features a sprawling 18,000 sq. ft. East Technical Wing features a 1360 sq. ft. recording studio which includes an 850 sq. ft. live room; four project/production studios ranging in size from 135 to 200 sq. feet; and multiple classroom/tech support environments. Designed by William Rawn Associates (Boston), Berklee's new 155,000 square-foot 160 Massachusetts Ave. tower will house eight WSDG recording studios, including a live room scaled to host a 60-piece orchestra. Scheduled for completion for the fall 2013 semester, the complex encompasses technical suites, classrooms, a film dubbing theater and, a unique, three-story 4000 square foot, 400-seat, dual purpose, auditorium/dining hall with a dramatic two-story glass wall facing Massachusetts Avenue. Romina Larregina is serving as WSDG PM on both projects. "We have a long-standing relationship with WSDG, and with architect/acoustician John Storyk who designed Electric Lady Studios for Jimi Hendrix among many world-class studios all over the world," says Berklee president Roger H. Brown.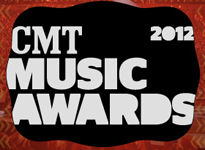 CMT Is Back. Carrie Underwood has received five nominations for her album Blown Away, including 'Female Artist of the Year' and 'Video of The Year' for 'Good Girl'. Miranda Lambert has earned four nods for 'Video of the Year' and 'Female Video of the Year' for 'Over You' as well her group Pistol Annies being recognized in the 'Group Video' and 'USA Weekend Breakthrough Video' categories. Blake Shelton, Taylor Swift, Thompson Square and Lady Antebellum all received three nominations. The 11th annual CMT Music Awards air live from Nashville on June 6 on CMT. The ceremony will also stream live on CMT's official website. Fans are invited to vote for this year's winners on CMT.com. Enter to win a trip to Nashville and to attend 2012 CMT Music Awards here

Sony Green Lights EMI Purchase. An unexpectedly early antitrust approval to one-half of a deal to split the independent British music group EMI came this month. EMI is being sold by Citigroup, the US bank which acquired the heavily indebted company at the start of 2011. Sony/ATV, a joint venture between Sony and the Michael Jackson estate, and several investment funds including UAE-based Mubadala Development jointly offered $2.7 billion in November for EMI Music's publishing businesses. Sony will put about $325m of equity into a new venture backed by less than $100m from David Geffen, the DreamWorks investor whose Geffen Records released John Lennon's final album. Other backers include Mubadala, an Abu Dhabi fund; GSO, Blackstone's leveraged loan business; and the Swiss bank UBS. EMI's publishing arm manages the rights to songs of popular artists such as Amy Winehouse and Rihanna. Universal Music Group has a pending deal to buy the rest of EMI, which is home to Coldplay and Katy Perry. To get approval for the deal from the EC, the Sony-led investor group promised to sell the publishing rights to several music catalogues as well as the works of 12 artists, including Ozzy Osbourne, Robbie Williams, and Ben Harper. The combination of Universal and EMI would create the top recorded music company by far, with about a 40 per cent market share in the US. The combined publishing assets of Sony/ATV and EMI would also be No 1 in the world. Helen Smith, of Impala, the trade association for independent music labels, said the decision was "bad news for Europe's publishers and writers, as well as for collecting societies and any label or online service which needs to be able to rely on fair terms to use music". Martin Mills, chairman of Adele's record label, Beggars Group, claims that a Universal takeover would stifle the emergence of artists who are similar to Elvis Presley and Oasis, who started as "left-field, edgy" musicians before their popularity reshaped the "mainstream". Previously, Mills called the acquisition "breath-taking arrogance" in a January press release from independent rights group Impala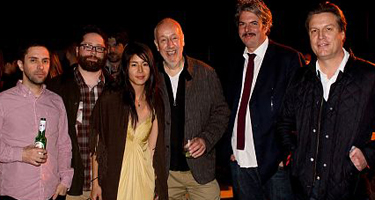 l-r: Matt Harmon, President, Adam Carroll, VP of Finance, Miwa Okumura, Beggars' Sr. VP West Coast Operations and Licensing, Martin Mills, Chairman – Beggars Group, Impala (UK), Chris Lombardi, Matador founder, Adam Farrell to VP of Marketing at The Beggars Group USA and for the Group
Beggars Expand In LA. The news of the new offices in LA came before the Coachella festival started. Beggars Group Chairman Martin Mills stated: "It's a natural step in the continuing growth of our business in the USA to open a west coast office – whereas the heart of our American operation is in New York, there's a lot going on musically in California right now, and it makes sense to be present to connect with music people there." The Los Angeles office is being headed up by Miwa Okumura, Beggars' Sr. VP West Coast Operations and Licensing. "With XL's London office as the model," says Okumura, "I have found the right space where our artists, staff, and visitors will feel comfortable and inspired
Musician Institute Conversation Series Welcomes Maroon 5 Guitarist James Valentine May 03, 2012m 6–7:00 PM Location: MI-190. Since their debut album Songs About Jane, the GRAMMY Award-winning band has enjoyed steadily increasing success; their new album Overexposed is set for release this June. Attendance is limited to MI students and qualified alumni (RSVP to alumni@mi.edu), but the event will be streamed live for the public on MI's Facebook page.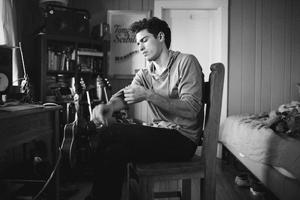 Marc Scibilia is published by Sony ATV and recently had his song, "How Bad We Need Each Other," featured on Fox's TV show, Bones. The song shot to number two on iTunes Singer/Songwriter chart and stayed in the top ten for a week. His EP will come out on June 5th on Hickory Records/Sony ATV. He is also the BMI pick of the month and performed last night at Arlene's Grocery.

Seven young organists competed on Friday, April 27. 2012 Rodgers North American Classical Organ Competition concludes with Level 2 performances at Kutztown University in Kutztown, Pennsylvania.
Prizes ranging from $1,000 to $3,000 as well as additional performance opportunities throughout the United States. Level 1 of the competition, intended for younger players, was held on March 13 in St. Louis, Missouri. First place went to Jennifer Shin, a 15-year-old organist from Newport Beach, Calif., who won a $1,000 prize and an invitation to perform as a guest artist in Kutztown. Miss Shin started playing piano at the age of five. She has studied in South Korea and the United States, and is currently a student of Dr. Jung-A Lee, with whom she began studying organ in 2009. The top three performers and Ms. Shin will play a concert at 7:30 PM in the Georgian Room, followed by the awards ceremony. Rodgers established the competition in 2011 to identify and encourage the next generation of emerging organists. It is open to organists who are 35 and younger. The competition is adjudicated by Dr. Ina Slater Grapenthin, chair; Dr. Robert Tall of Rodgers Organ Showroom, LA; and Mr. Dan Miller. All performances are on a Rodgers Masterpiece Signature 356 organ. Meet Dr Tall
Saturday, May 19 Music Minus One Performing with the digital orchestra 10:00am to Noon
Rodgers Organ Showroom, LA, Church Keyboard Center 2295 East Foothill Blvd Pasadena, CA 91107
Learn how to set up the organ to perform with digital orchestra and then hear the complete result. Dr. Tall will demonstrate his newly prepared orchestral repertoire for which music scores and the accompanying MIDI sequence and audio files are available.
RSVP: (909) 599-7899


Real Estate Expresso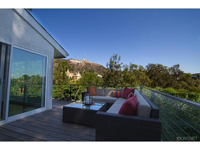 Home with studio- Bedrooms 3 Bathrooms 2.5 Square Feet 3,071
Modern living with Pilchner Schoustal professionally designed recording studio with both exterior and in-home entrances. Views of the Hollywood sign. Custom remodeled home with an open floor plan, wood floors, custom designed dog yard and wiring for a Smart Home system. In kitchen, enjoy stainless Viking & Sub Zero appliances and granite counter tops. Built in Miele washer & dryer. Two car parking garage. List Price: $ 1,495,000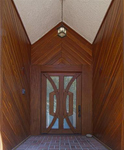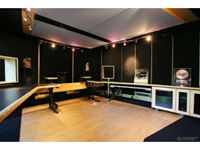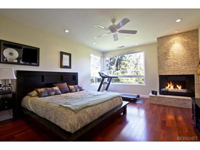 Home doubles as Zen sanctuary Bedrooms 6 Bathrooms 7 Square Feet 6,000
Off Beachwood Canyon, stunning views of the Lake Hollywood on 2+ acres, this Japanese estate features private gardens, water ponds and streams. This world of serenity, charm & beauty will inspire your creativity and serve as a haven for entertaining or as a secluded refuge. Fine imported Japanese materials accent throughout. Amenities include a Tatami room, outdoor movie theater, amphitheatre and guest quarters. Two car parking garage and off street parking; Guest & Maids Quarters List Price: $6,729,000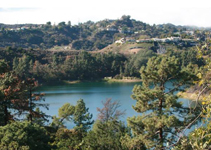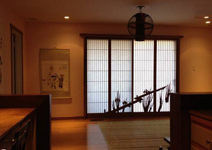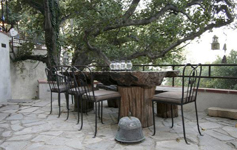 Contact: Candace K with Coldwell Banker, Tel: 323.559.0856, Email: CandaceKentopian@yahoo.com

RIP

Levon Helm
May 26, 1940 - April 19, 2012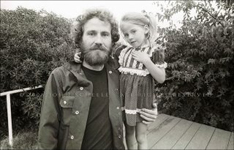 With daughter Amy
"In the same way that his great friend and sometimes-boss Bob Dylan connected the dots between Jimmy Reed, Arthur Rimbaud and Muhammad Ali, so Levon drew the second line that had Howlin' Wolf, Sister Rosetta Tharpe, Marvin Gaye and Hank Williams all dancing out in front of the same New Orleans funeral parade. (They all walked liked Bo Diddley and didn't need no crutch.) He brought soul and an open heart to the darkest corners of rock music -- in a troubled era he helped shape and define -- and a rural humility to the grandest stages."
--Joe Henry, Musician, songwriter and producer
Levon's friends & fans were invited to pay their final respects on Thursday, April 26, 2012 between the hours of 10 a.m. and 3 p.m. at his home/studio in Woodstock. Personal vehicles will not be permitted at the studio, however. Parking will be available at 3 locations in Woodstock: The Woodstock Playhouse 103 Mill Hill Road, Woodstock, Cucina Woodstock, 109 Mill Hill Road and Andy Lee Field, Rock City Road, Woodstock. Levon Helm Studios is nestled on twenty acres, housing a magnificent timber-framed barn/studio. Using no nails, only wooden pegs and locally quarried bluestone, the building has optimal sound quality. It is a dream retreat with a large bass-filled lake beneath Overlook mountain. Over the years, countless musicians and artists have visited the studio to enjoy the creative atmosphere and hospitality that it offers. The one-of-a-kind studio has been the catalyst to many great recordings and albums
--April 19, 2012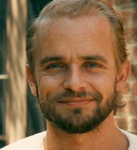 Greg Ham (Men At Work) was found dead in his Melbourne home at age 58. His saxophone and flute punctuated smash hits including Down Under and Who Can It Be Now? A Celebration for the life of Greg will be held at the Fitzroy Town Hall, 201 Napier St, Fitzroy on Wednesday May 2 at 12.00 p.m. Following the Service the cortege will proceed to the Melbourne General Cemetery for a private burial. In lieu of flowers, donations may be made to a charity of Greg's choice. Envelopes will be available at the Service
"We played in a band and conquered the world together. I love him very much. He's a beautiful man. ... He's here forever."
-- Colin Hay, Men At Work
"For me the real country writers are Leonard Cohen and Dylan, or Sly Stone and Stevie Wonder, or Charles Aznavour and Jacques Brel. To quote Merle Haggard, I wear my own kinda hat."
--Marvin Etzioni


Braden King's multi-layered film HERE starring Ben Foster and Lubna Azabal (Gariné Torossian) opens in Los Angeles on April 27 and in San Francisco on May 11. You may know King (Dutch Harbor) for his music videos: Sonic Youth, Will Oldham, Sparklehorse and the Dirty Three. Here is a philosophical road film, a love story and a meditation on technology's effects on contemporary society. HERE was one of fifteen projects selected from around the world for the 2008 Cannes Film Festival Atelier. HERE screenplay and Director King were named the US winners of the Sundance / NHK International Filmmakers Award. The work is also partnered with a separate event, entitled HERE [ THE STORY SLEEPS ], a multi-screen 'live installation' showcasing visuals from the film, location shots, Gadarine's Polaroids, and digital imagery, accompanied by live music from composer Michael Krassner and the Boxhead Ensemble (who also wrote the score). To date, the event has had performances at the MoMA, Mass MoCA, and Sundance. "I don't think things get any more present tense than road trips like that. So the roots of this project really go back to those days between spaces on the interstates, with some piece of music that I loved on the radio, the window halfway down, and that perfect blissful feeling of being right here, right now," says King. Check updated and schedule here
"We found HERE remarkable for its cinematographic qualities and the journey-like encounter of two individuals that questions not only their personal backgrounds and identities but also geographical, political and cultural borders."
--Berlin Film Festival Special Jury Prize: C.I.C.A.E. Art Cinema Award (2011)

Remembered for 75 Years. Grandson of a Genocide survivor, Serge Tankian (ranked 26th in the Hit Parader's Top 100 Metal vocalists of all time) of System Of A Down wrote "Boom" for Peace (7,745,277 views on YouTube).
April 24th marks the 75th anniversary of Armenian Genocide. A breakthrough. More than 13,000 people, mostly Turks, have signed an online petition initiated by a group of Turkish intellectuals, who issued an apology on the Internet for the massacres of Armenians by the Ottoman army. The text reads: "My conscience does not accept the insensitivity showed to and the denial of the Great Catastrophe that the Ottoman Armenians were subjected to in 1915. I reject this injustice and for my share, I empathize with the feelings and pain of my Armenian brothers and sisters. I apologize to them."


Prehisto-rock 'n' roll! Archeologists have found part of a 2,300-year-old lyre-the oldest instrument ever discovered in western Europe-inside a Scottish cave. Older lyres dating back 5,000 years have been found in modern-day Iraq, but until now there was no physical evidence of western Europeans playing complex music in the third millennium BC. It also marks Skye-a Scottish island where the lyre was found-as a cultural gathering place.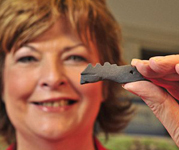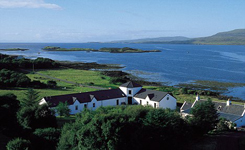 Until next month...EXPRESS YOURSELF
studioexpresso -- where you can find trusted names in music to work with
COME TOGETHER!

Your feedback is valued and welcomed - feel free to contact us via e-mail or phone
Thank you!