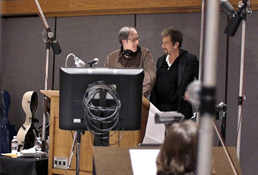 Composer Jeff Beal has been working on a slew of new projects lately including the upcoming Al Pacino project, Wilde Salome. Beal scored the music for the high profile release which will be directed by the Academy Award-winning actor. The movie, which stars Pacino as well as Jessica Chastain and Kevin Anderson, is based on Oscar Wilde's most controversial works and centers around a scintillating tale of lust, greed and one woman's scorn. The movie is scheduled to premiere at the Venice Film Festival in August. Beal also worked on the upcoming horse racing series on HBO entitled Luck which is directed by Michael Mann and stars Dustin Hoffman and Nick Nolte. An air date has not been announced for the series


Swizz Beats New Lotus VP Meet the newly named Vice President of Creative Design of Global Marketing for Lotus. "He's a risk taker with considerable credentials, including music producer, rapper, designer and painter," the British car manufacturer stated. "He's the perfect man to add to the Lotus lineup." Lotus explains the rationale behind the decision with 3 simple statements:
1. Like Group Lotus , he means business: He's a risk taker with considerable credentials
2. Like our cars, he's multi award winning: This year he shared a Grammy Award with Jay-Z.
3. Like Group Lotus he keeps good company: Regularly works with the likes of Bono, Kanye West, Beyoncé and Alicia Keys.
I think few of ours producers at studioexpresso would dig the new Lotus, no?! Anyhow, here's what a work day looks like for the new VP. Watch it here


Google's Magnifier A New Music Blog from Google...Free downloads, videos, images, interviews, songs of the day, exclusive live sets and recommendations, with content updated on a daily basis. "Sometimes it will be new artists we think deserve more attention," described Google head of Music Programming Tim Quirk. "And sometimes there will be video interviews and live performances. You can add any or all of the songs to your Music Beta library instantly," Quirk says. Currently Google remains without major label licenses on its cloud, which prevents quick, iCloud-style scan-n-matching of user collections. Instead, Music Beta users are forced to go through a laborious, often multi-day uploading process. On Magnifier, that is not an issue. Meantime, the US Government has just fined Google $500 million for knowingly advertising Canadian pharmaceuticals to American users.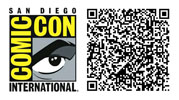 QR Code Craze At Comic-Con San Diego was the site for more than 125,000 fanboys and geek girls and pop culture enthusiasts to indulge in everything genre and sci-fi related. The big technology craze at the show was scanning the QR code with smartphones. Enter to win, sell tickets or want to watch the new WB trailer? Scan it to pull it up on your phone. One booth was even having a scavenger hunt throughout the convention center via QR codes, where one scan would direct you to the next, and the first to the end won a box set of comics and prizes. As far as technology goes, this year the new belle of the ball is QR Codes.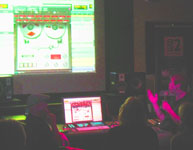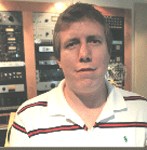 Producer Darrel Thorp (Radiohead, Beck, Charlotte Gainsbourg) and Universal Audio's Jason Toney showcased UA analog hardware and UAD-2 Powered Plug Ins at RSPE on August 18th. Darrell shared tips and tricks and attendees heard UA analog hardware and UAD-2 Powered Plug-Ins in action, including the latest plug ins like the Studer A800 Tape Machine and Lexicon 224 Digital Reverb.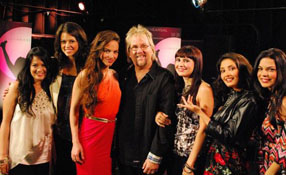 Packed with Girls David Pack (Ambrosia) is pictured with several of the 25 global female semi-finalists of the Avon Voices talent search. The ladies flew to Burbank from around the world to sing for a live audience backed by David's supergroup. Go to www.avonvoices.com to vote and make a difference in empowering women. Earlier famed DJ Rick Dees tapped David as his music director for the launch of his new L.A. radio Morning Show on the new Movin 93.9 fm. It debuts with guest stars Jack Nicholson, Janet Jackson, and Justin Timberlake surprise song for Rick, and several of David's themes including a new "Rick Dees Mornin Show Theme Song."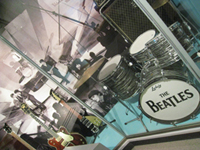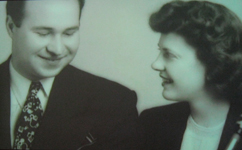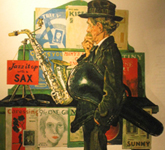 Say MoMM! The Museum of Making Music at NAMM headquarters in Carlsbad, California unveiled its new design at a reopening celebration on Aug. 20, 2011. The museum honored Ruth Charles for her gift to the museum (watch a short video interview with Ruth about her humble beginnings that's now part of the oral music history at NAMM). Ruth and her late husband Dick opened a music store in Glendale, California, called Charles Music. They enjoyed a long life together as music makers and teachers and retailers of musical products. The couple pioneered many products in the southern California area including those of Yamaha and Roland (Mr. Kakehashi, the founder of Roland, is a cherished friend). In 2011 Mrs. Charles became the first music retail gallery sponsor of the Museum of Making Music in Carlsbad, California. "Since opening in 2000, the Museum has exposed visitors to the history of music through educational programs, exhibitions and our live performance series. This renovation allows us to further expand the popular interactive portion of our Museum's vision, giving visitors a chance to pick up instruments and explore their own musicality during their visit," says Carolyn Grant, executive director at the Museum of Making Music. Four of the Museum's galleries, which showcase more than a century of musical innovations, are enhanced to highlight a "breakthrough" from each era. The Museum's fifth gallery is fully renovated, offering nearly 1,100 square feet of updated stories of instrument innovation and usage as well as newly developed, state-of-the-art interactive displays. The renovation which cost about $620,000 includes a complete rehaul of the museum's fifth 1,100-square-foot gallery. Visitors are invited to sample music from around the world and play a variety of instruments independently or with their friends and family. Interactive instruments have been provided by Taylor Guitars, Korg, Kurzeil, Moog, The Martin Guitar Company, Deering Banjos, Roland, and many more. The project, designed by Academy Studios of Novato, Calif., will also include the creation of a new space to showcase temporary exhibits, which the Museum self-curates. "This important renovation project will further the Museum's mission to get people excited about the rich history of musical instruments and encourage family and friends to explore music making," said Dean Weldon, president and CEO of Academy Studios.The museum is located at 5790 Armada Drive near Legoland. Admission prices for the Museum of Making Music are $8 for adults, $5 for kids, seniors, active military and students. The museum is open every day except Monday, 10 a.m. to 5 p.m.



Black Friday is an Opera in Two Acts. Some have called it a rock opera. But, according to the composer, Sam Ottinger, Black Friday is outwardly intense, dark and meant to grab hold of unsuspecting audience members and give them chills. Sam who composed libretto/score for Black Friday and conducted the nine piece ensemble/cast of fourteen for four sold out shows before an audience of 250, drew his inspiration from Ingmar Bergman's The Seventh Seal and Wagner's "Artwork of the Future" -- a new vision for musical drama in which music, poetry and painting would be combined to create a Gesamtkunstwerk (complete work of art). Ottinger who's fluent in German, composed the music for Black Friday amidst his interest in the operatic form and a growing interest in the Broadway musical. "It was composed as an answer to the fairytale endings of popular works in order to revitalize the power of tragedy in theater. However, it was also composed as an answer to the ever-growing American obsession with consumer culture (Black Friday refers to the day following Thanksgiving Day in the United States, traditionally the beginning of the Christmas shopping season)," says Ottinger who saw his first opera, Simon Boccanegra by Giuseppe Verdi, in the fall of 2004 at the Vienna Staatsoper. "Like most of the cultural epiphanies in my life I was introduced to the world of opera unexpectedly by my host-mother Jenny, who like most Austrians, felt it her duty to enrich my life with Austrian culture whenever possible," says Ottinger. The music of the opera incorporate improvisatory elements of rock, jazz and experimental music. This Wesleyan graduate believes that some sort of orchestration is necessary in order for Black Friday to truly be considered an opera. " What's next for Sam? He is moving to LA this month and looking for a job. "I'm good with people. So, anything in a studio, club or theater where there's music would be welcome," says Sam.
Look for more chilling music from this young composer who was rushing to see the Tim Burton exhibit at LACMA after his espresso with studioexrpesso. You can find Sam on Facebook.


DJ SPOOKY - TERRA NOVA: SINFONIA ANTARCTICA -- A Mediation About Landscape. Antarctica has no government and belongs to no country. It's the new destination for Paul aka DJ Spooky who spins music Beirut to NY to Seoul, Hong Kong, Berlin, Frankfurt, Beijing and more.."I'll be having launch events to celebrate the new publication," he says. ICE is a graphic art project that explores the cultural response to climate change through art. "I took a studio to Antarctica and went to several of the main ice fields to make what I like to call "acoustic portraits" of the different kind of ice in Antarctica." says Paul AKA DJ Spooky. More than 170 million years ago, Antarctica was part of the supercontinent Gondwanaland. Over time Godwin broke apart and Antarctica as we know it today was formed around 25 million years ago. Using digital media, video, and high tech recording equipment, DJ Spooky paints an acoustic portrait of this rapidly transforming environment. Watch it here


Cost of Protecting Your IP Just how much would Protect IP Act cost the taxpayers? Try $47 million through 2016, according to the nonpartisan Congressional Budget Office. That doesn't even include costs by nonfederal groups like ISPs. In order to enforce the legislation, the Department of Justice says it will need an additional 22 special agents and 26 support staff. "Once fully phased in, CBO estimates the costs of the additional employees under the bill would reach about $10 million annually, including salaries, benefits, training, equipment, and support costs," says the CBO. By its very nature, leading search engine Google will be affected by the new legislation. Recently executive chairman Eric Schmidt spoke out against PROTECT IP-style censorship during the company's Big Tent conference in London, saying that the company would fight demands to carry out web blocking. Law enforcement costs money? ....Gee! we should do away with it!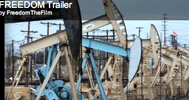 FREEDOM is the jolting new documentary that takes a hard look at America's perilous and unsustainable addiction to foreign oil and focuses on a surprising solution to America's oil dependence, is from the filmmakers of the award winning Sundance documentary "Fuel" and will debut simultaneously in theaters and on DVD. The husband and wife Freedom filmmaking team of Josh and Rebecca Tickell will immediately embark on a three month, 30+ city North American Clean Energy Tour in a fully customized Freedom Bus, a "green" constructed, highly energy efficient vehicle. Freedom features an eclectic array of personalities, including former Speaker of the House Newt Gingrich, former NATO commander Wesley Clark, singer/songwriter Jason Mraz, international author Deepak Chopra and such "green" actors as Ed Begley, Jr., Amy Smart and Michelle Rodriguez.. Book for screenings

Gold CDs Anyone? Gold has been going through the roof. Why not 24-karat gold CDs?! Legacy remasterings is a Camarillo, CA-based Audio Fidelity company, and the latest releases are James Taylor's Sweet Baby James (1970) and Heart's Greatest Hits (1998) is you guessed it, Gold. These are numbered, limited edition releases that will be available starting this month. Mobile Fidelity Sound Lab "Original Master Recording (TM)" has been doing the Gold CDs for well over a decade (http://www.mofi.com) Like the Audio Fidelity business above, Mobile Fidelity's business has always been remastered reissues of classic albums. The claim is that the gold won't oxidize so the disc will last forever. Mr Taylor is giving guitar lessons, if you want to sign up on his site. For Taylor fans, Concord/Hear Music has just released James Taylor and Carole King's Live at the Troubadour CD & DVD set. Recorded at the November 2007 reunion at West Holllywood's Troubadour Club by JT's original producer Peter Asher, the show recreated their 1970 set.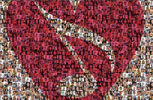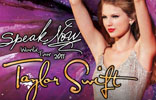 Be A Heart 4 MusiCares: Donate Today With Your Photo & Message
The fundraising campaign is aimed at the public to create the world's largest photo mosaic comprised of 1 million photo tiles. According to president/CEO, Neil Portnow, Bon Jovi, Melissa Etheridge, Martina McBride, Rascal Flatts, Pete Stump, and Taylor Swift are among celebs who have already uploaded their photos. MusiCares continue to provide a safety net of critical assistance for music people in times of need. Established by The Recording Academy in 1989, MusiCares' services and resources cover a wide range of financial, medical and personal emergencies. Participants can visit www.beapartoftheheart.com and make a contribution of $1 or more to receive an online tile, upload a photo and include their stories and links to websites and social media platforms. When you donate and upload your photo to the MusiCares mosaic, you'll be giving to a good cause and you can share how music has given back to you. In related news and in celebration of MusiCares' 20th anniversary, artists including Doobie Brothers, Earth, Wind & Fire, "Glee" Live! In Concert!, Josh Groban, Ray LaMontagne, Tim McGraw, Rascal Flatts, Darius Rucker, Taylor Swift, and James Taylor are teaming up with Tickets-for-Charity while on tour to offer fans access to great concert seats to benefit MusiCares. Fans will have access to some of the best seats in the house, including sold-out dates nationwide, by purchasing tickets at www.ticketsforcharity.com/MusiCares20.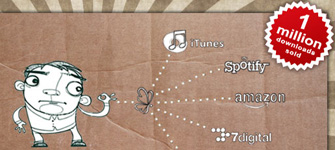 Win FREE Digital Distribution and Review!
A special non-exclusive offer from IMD (IMusicianDigital) for studioexpresso Artists and Producers
You must be on our mailing list to qualify…so, be sure to enter here http://www.studioexpresso.com/MailListForm.asp studioexpresso is pleased to introduce you and your artists to IMB, a distribution service with over 200 shops worldwide to include iTunes, Amazon, Napster, eMusic, Musicload, and hundreds more... (note: tunecore, cd baby and reverbnation offer around 40 shops). 10 winners selected each month: Enter June through September 2011. winners will receive a code from studioexpresso to enjoy FREE Distribution! Value: $39 ($29 distro + $10 barcodes). Additionally, winners work will be featured and reviewed in studioexpresso eZine with an over 20,000 industry readers – label, manager, music supervisors, press, etc.


artist expresso-- Ask Claris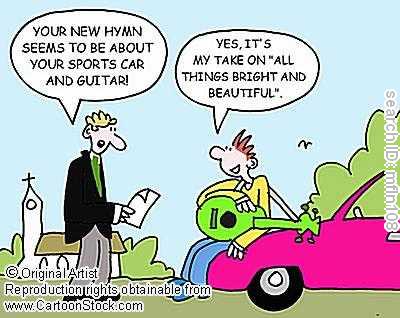 Now and then we'll feature a letter or feedback and or print your Wants/Needs. Our goal remains to empower and encourage you to connect. Send it here claris@studioexpresso.com
When possible, provide a link to your music or gear...When you're interested to have a producer or mixer involved, specify number of songs, budget and desired delivery date. Meantime, visit production talent at studioexpresso to find the right production partner for you.
Bob Lefsetz is the author of "The Lefsetz Letter." Famous for being beholden to no one and speaking the truth, Bob's insights are fueled by his stint as an entertainment business attorney, majordomo of Sanctuary Music's American division and consultancies to major labels. On the topic of why you still need recordings, we're quoting him with permission. We hope it's useful to artists of all size and genre.




1. Recordings
You need 'em once you've got traction. Quality is key. And quality must improve as your career grows. New fans at the advent will overlook your failings. But once you gain a name your music must be more polished and be able to close those who barely care, who are only doing a drive-by. If your music isn't good enough at any point in the ascent, stop playing live and go back to practicing and writing.

2. You want an album for the gig.
Ironically, albums are most important when you're starting out. Maybe it's just an EP, four songs, but people want something they can bite into, can familiarize themselves with. Sure, start with one track, but then you've got nothing to sell at the gig. A great MP3 posted online, for free, so it can be traded, can rocket you into the stratosphere almost immediately, if it's that good. But that's a huge if. If your music is truly that great, and most isn't, make that your calling card, maybe you don't even have to play live at first, like Toronto's Weeknd. But most people don't emerge fully-formed, you've got to build more slowly, more gradually. Chances are you don't even know where you're going at first, you've got to find your way.

3. Once you've gained huge success, release a steady stream of music.
The music stokes the fire of the enterprise. It's the kindling, not the log. You're nothing without the music, which is why you should constantly satiate fans with new stuff. That keeps your touring numbers up, that allows you to sell merch. Taking a year or two off to record an album causes you to lose momentum. Sure, it might deliver a payday, but that paradigm is fading with the death of physical product and the replacement of MP3s with streaming.
A letter to Elliot Scheiner
I really hope you get this little note of gratitude from Australia. Thank you so much for all the fabulous recordings and the blood sweat and tears that you obviously put into your projects. I just wish everyone cared as much as you. I am a big fan of "surround " and I just despair at the lack of enthusiasm for it. What we get (MP3 crap ) sounds like it was recorded on a lawn mower. I read some time ago that you have re-mastered all of the "Steely Dan" discs?... got very excited and, eventually, disappointed by the labels disinterest. You were also responsible for one of my all time favorite discs, "The Hunter" ( Jennifer Warnes.) Just took delivery of the new "gold" version, although I suppose if it was recorded digitally, there won't be an improvement. But I just had to have it anyway! ( What a surround disc that would make.) I wish you continued success and I look forward to your future projects.

Many thanks Elliot,
Warren Davies


Meet Rizen Appling. Charming and hard working musician we ran into at a Coffee Bean near Hollywood and Highland. First you notice a well-dressed man with a confident air. Rizen must have been Tweeting his fans. Sipping his latte, with a healthy supply of CDs on his side. We noticed and commented on the slick artwork on the CD covers (each CD sported a different color jacket). "Thank you. My girlfriend is a graphic artist," he says as he hands me a copy along with his business card. The card looks sharp and has all the pertinent info - phone: 818-297-2933 web site: www.rizenrecrods.com. Yup, he's got his own label too!
Rizen we like your style, man. And as for your music, keep doing it. God bless you too.
WANTS/ NEEDS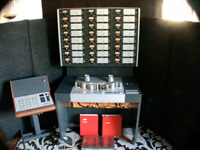 Own a historical Studer! Want a beautiful Studer A 80 24 Track that used to belong to Brian Wilson? The owner says he loves it but rarely uses it. We know this will find the right home. Please contact us for more details. 818-990-3031 or write to gregpenny@mac.com

Got Space? for a whole lotta studio gear? Mike Meltzer of TMOP is moving from his house in Van Nuys where the gear/ has been living for the past 15 years. Please feel free to contact Mike directly TMOP@Pacbell.net or call 818 988-8667
RIP

Jerry Leiber
April 25, 1933 - August 22, 2011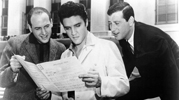 Jerry Leiber died on Monday in Los Angeles. He was 78. The lyricist, with his partner, Mike Stoller, wrote some of the most enduring classics in the history of rock 'n' roll, including "Hound Dog," (originally written for blues singer Big Mama Thornton, the song became an enormous hit for Elvis Presley in 1956) "Yakety Yak," "Stand By Me" and "On Broadway."
Leiber was a student at Fairfax High in Los Angeles while Mr. Stoller, a fellow rhythm-and-blues fanatic, was a freshman at Los Angeles City College. He contributed catchy, street-savvy lyrics to Mr. Stoller, a pianist, composing infectious, bluesy tunes.
Mr. Leiber is survived by three sons, Jed, Oliver and Jake, and two grandchildren. Atlantic's Ertegan called them the first independant record producers. We salute their American spirit and artistry. Watch the Jerry Leiber and Mike Stoller documentary here More on Leiber and Stoller


Forbes Women Of Power (Top twelve in Entertainment/media)



Angela Merkel, 57 German Chancelor #1 Salary '09 $303,800














Sheryl Sandberg 41, #5 COO Facebook
Lady Gaga 25, #11 Entertainer Earnings $90 M
Jill Abramson 57, #12 Executive Editor, NY Times
Oprah Winfrey 57, #14 Media Personality
Beyoncé Knowles 29, #18 Earnings $35 M
Anne Sweeney 53, #25 Co-Chair of Disney Media Networks; President, Disney-ABC Television Group
Amy Pascal 53 #28 Co-Chair, Sony Pictures
Angelina Jolie 36, #29 Earnings 2010 $30 M
Arianna Huffington 61, #31, Editor-In-Chief, Huffington Post
Carol Bartz 62, #37 CEO, Yahoo!
Christiane Amanpour 53, #44 News Achor, This Week
Diane Sawyer 65, #47 News Anchor, World News
Claris Dodge 52 #..., Editor-In-Chief, studioexpresso (didn't make the list this year,lol!)

Dreams Come True. Mooka says he's grateful this month. Not only he married the woman of his dreams, the Grateful Dead project got mixed and mastered at his studio at Prairie Sun. "As a college student I saw the lineup of that version of the Dead at the University of Iowa in 1972. I actually wore out the vinyl in my dorm room tripping to the guitar part of the song "I Know You Rider". I had dreams then that I would someday have a chance to work with Jerry Garcia!! In a roundabout way it came true. When I started my studio in a slum- lord house in Cotati near Sonoma State, I was putting my first advert together for BAM magazine and came up with the phrase "Turn Your Dreams Into Reality". It was a hit and 30 years plus later, I can only pray we have in fact turned some dreams into reality and maybe touched a couple of our own on the way. What is there to be grateful for? In August I am getting married and am so excited I can't even express it," says Mark "Mooka" Rennick of Prairie Sun.
Mooka is no stranger to making dreams come true. "Mooka gave me my first chance to learn about studios by hiring me fresh off college. I know he's still doing it today for a lot of people. That's why he's loved by so many-- past and present clients, employees and fellow musicians. Mooka's got big soul. Go check out his studio. It's where dreams come true, really!" says studioexpresso's Claris Dodge who managed Prairie Sun in the 80s. Congratulations again to Pamela and Mooka! Here's a tribute to the happy couple.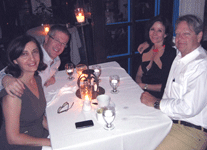 With Pamela and Mark Rennick in LA
"Common sense and a sense of humor are the same thing, moving at different speeds. A sense of humor is just common sense, dancing."
--William James
"Humor is perhaps a sense of intellectual perspective: an awareness that some things are really important, others not; and that the two kinds are most oddly jumbled in everyday affairs."
--Christopher Morley
"I have always said if there ever came a day when I could no longer meet my duties and expectations as Apple's C.E.O., I would be the first to let you know. Unfortunately, that day has come."
--Steve Jobs I Apple
Copenhagen Phil flash mobs at Copenhagen Central Station on May 2nd 2011 playing Ravel's Bolero. Conductor is Jesper Nordin




Give More Than You Take and Enjoy what's Important in your Life. Until next month...EXPRESS YOURSELF