Soundfield The Pipes
SPS422B microphone captures the Drums and Bagpipes of "The Worlds"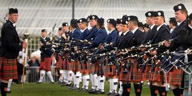 As has been tradition since 1930, August saw the World Pipe Band Championships (known amongst pipers as 'The Worlds') taking place in Glasgow, Scotland. Featuring their traditional line-up of bagpipes with rhythmic accompaniment provided by bass, tenor and snare drums, the competing pipe bands traveled from all over the world to take part.
The BBC formerly recorded only the vision for the event, the sound being recorded separately by another company for later release on CD. However, this year the BBC team were entrusted to record the sound and the vision. Both were used for the televised highlights of the Worlds, broadcast a few weeks after the event. The audio was transmitted on Radio Scotland's weekly Pipeline program and will be released on CD in the near future.
The BBC Scotland sound engineer responsible for capturing the sound of the massed pipe bands elected to use a single SoundField SPS422B microphone for the job. Traditional pipe bands play in a circle, and the engineer was concerned that once the mic was erected in the center above the bands, it would be impossible to make any necessary adjustments without getting in the way of the TV cameras.
The SPS422B allows the virtual orientation of the microphone to be changed without physically moving the mic, by adjusting controls on the associated SoundField decoder unit (for more details on how this works, see the SoundField microphone technology sheet accompanying this release). The BBC engineer was therefore able to fine-tune the sound and even change the pickup pattern of the microphone without going near the pipers.
The proprietary four-channel SoundField B-Format signal output by the SPS422B was recorded by the BBC Scotland team, as well as being simultaneously decoded to stereo for audio and video transmission. Talks are currently underway about releasing a DVD of the 2006 competition, and the stored B-Format signal from the event can be decoded to 5.1 Surround Sound for inclusion on this disc if required.
BBC Scotland is in the process of moving into new headquarters at Pacific Quay in Glasgow, which will be fully capable of High Definition broadcasting. The BBC Scotland sound engineer from the World Pipe Band Championships is currently evaluating both SoundField's small portable ST350 mic and also the company's top-of-the-range microphone, the new digital DSF-2, for possible use at BBC Scotland High Definition Outside Broadcast events.

For more info on SoundField Microphones (UK) contact Brad Lunde at LVPA or Phone (702) 307-2700
TransAudio Group, Inc. - 7320 Smoke Ranch Rd Suite G Las Vegas, Nevada 89128 -
Tel: 702-365-5155 Fax: 702-365-5145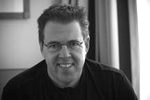 TransAudio Group's product lines include A-Designs (USA) AEA ribbon microphones (USA), ADT Toolkit, AEA, ATC Loudspeakers (UK), Brauner microphones(Germany), Drawmer (UK), Geoffrey Daking & Co. (USA), Enhanced Audio (Ireland), George Massenburg Labs (GML) (USA), Heil Sound (USA); Mercury Audio (USA) Mission Audio (UK) Phoenix Audio (UK), PAULY Superscreens(Germany), SABRA SOM(Brazil), Soundelux (USA), SoundField Microphones (UK), Z-Systems (USA) and Weiss Engineering (Switzerland) and Z Systems (USA).

Las Vegas Pro Audio is the direct sales division of TransAudio Group. The goal of LasVegasProAudio.com is to provide a personal long-term relationship with top engineers delivering insightful and accurate advice, unique equipment and long term support.TransAudio has quickly become the premier US importer/distributor for high-end audio. visit the web sites at: www.lasvegasproaudio.com



Pop Art Meets The Classical Masters
Van Hamersveld Paints The New West Symphony Red On Limited Edition Posters


Van Hamersveld is best known for his Day-Glo poster style on the 1964 film, Endless Summer and rock legend, Jimmy Hendrix drawings. Along with Griffin and Mouse, he created the psychedelic genre displayed on the New West Symphony's collector series posters he was recently commissioned to produce. "John's bright colors and bold lines give a modern twist to the images of the classical masters. The look precisely matches the lively performances New West musicians and Maestro Boris Brott give at each concert," said Nelson Dodge, executive director of the New West Symphony.

John is said to be the inspiration for what later became the Rolling Stones' "tongue logo". Hamersveld, originally started the skull tongue drawing for the Grateful Dead's manager, Rock Skully. Little did he know it was going to be wanted for a ton of album covers and advertisements. His Native American image was originally featured on a gig poster for Jefferson Airplane in 60's and Hamersveld gave a large original print to Andy Warhol, which is still part of the Warhol Foundation Archive. His work is featured in the Museum of Modern Art in New York City and numerous galleries around the world.

The iconic pop artist, Van Hamersveld will be at the Countrywide Performing Arts Center, Thousand Oaks Civic Arts Plaza to sign posters on Saturday January 20, 2007 at 7:30 PM Pre concert dinners begin at 7. To reserve contact symphony's office: All concert goers are invited to meet and greet Van Hamersveld, NWS conductor, Boris Brott, guest pianist Christopher O'Riley and New West principal players. Program includes: Smetana, Borodin, Brahms

Saturday, January 20, 2007 - Countrywide Performing Arts Center/Thousand Oaks Civic Arts Plaza
Friday, January 19, 2007 -- Oxnard Performing Arts Center
Thursday, January 18, 2007 -- Wadsworth Theatre, Brentwood


The posters are available for purchase at each concert and on New West's web site: www.newwestsymphony.org $40 unsigned and $60 signed by Van Hamersveld






Studio Sound Enhancers Used By The Pros
Sardina and Nelson Hear The Difference With M600's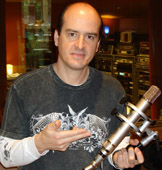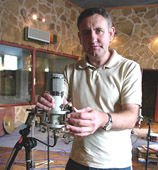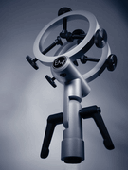 Producer/Engineer Rafa Sardina (Stevie Wonder, Dr Dre, Macy Gray, Sheryl Crow) and Producer/Engineer Ken Nelson (Coldplay, Badly Drawn Boy and Kings of Convenience) use the M600
It fits most mics and makes them sound better? Sweet! The M600 uses six screw-down clamps to hold the body of a mic solidly within the center of two low-resonance aluminum rings. Yes, you need a serious mic stand to hold it up; but, once tightened, the heaviest of mics will stay in place. "The M600 is accomplishing two things. First, it prevents the mic from vibrating infrasonically due to extreme changes in air pressure preventing smearing (modulation)...Second, it prevents the mic from resonating at frequencies within the range of the sound it's capturing, thereby reducing mud. So there is some real science behind it, but your first reaction after seeing the $275 retail (visit LVPA site for special offer) might be that science doesn't come cheap. Well, think of the M600 as something that can upgrade the sound of every single mic in your cabinet, and then it becomes a great deal," says Tape Op's Andy Hong.

"I finally got to try out the M600's and we were all very impressed especially using my new Microtech Gefell UM75 mics as a stereo pair. We did a comparison with the shockmounts provided with the UM75's and the M600's provided a more stable and solid image. They enhance the low mid frequencies to the great benefit of the source. By enhance I don't mean make louder, I mean make more present. I believe this is the beauty of the M600's they make my recordings sound more present, more transparent. In short, I am very pleased," says Producer/Engineer Ken Nelson (Coldplay, Badly Drawn Boy and Kings of Convenience) records using the Enhanced Audio M600. "I have just tracked drums with Vinnie Colaiuta using two Enhanced Audio M600's with AKG C12's on the overheads. I purposely removed the M600's for one of the songs and I can really hear the difference. I have used repeatedly now and they do work," says 10-time Grammy Award winning producer/mixer/engineer, Rafa Sardina (Stevie Wonder, DR Dre, Macy Gray, Sheryl Crow).


www.lasvegasproaudio.com is a division of TransAudio Group and offers a select group of imported lines, including ATC loudspeakers, Daking pro audio gear, and Brauner and SoundField microphones. LVPA is dedicated to providing their customers with a long-term partnership that delivers, not only direct pricing but timely, accurate product information and unparalleled personal customer service.. Visit the web sites at: www.lasvegasproaudio.com Phone (702) 307-2700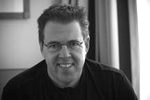 Founded by industry veteran Brad Lunde, TransAudio Group has quickly become the premier US importer/distributor and/or US sales and marketing representative for high-end audio. Success hinges on TransAudio providing dealers and end users with a higher standard of product expertise and support far beyond the norm. TransAudio Group's product lines include A-Designs (USA) AEA ribbon microphones (USA), ADT Toolkit, AEA, ATC Loudspeakers (UK), Brauner microphones(Germany), Drawmer (UK), Geoffrey Daking & Co. (USA), Enhanced Audio (Ireland), George Massenburg Labs (GML) (USA), Heil Sound (USA); Mercury Audio (USA) Mission Audio (UK) Phoenix Audio (UK), PAULY Superscreens(Germany), SABRA SOM(Brazil), Soundelux (USA), SoundField Microphones (UK), Z-Systems (USA) and Weiss Engineering (Switzerland) and Z Systems (USA)


The Hollywood Kitty Zunes In...

The Snowflake Gala The 2006 Audrey Hepburn Humanitarian Award will be presented at UNICEFS's annual Snowflake Gala in New York City on Nov 28th. Hosted by Bryant Gumbel, this year's honoree is Amy Robbins recognized for his leadership on behalf of children worldwide. Established in 2004, past recipients include Sir Roger Moore, Pamela Fiori and special award recipients Bob Geldof, Bono and One org. Give the gift of 2006 UNICEF Crystal Snowflake Ornament-- Baccarat Limited Edition --available here


Top Spot The Rolling Stones' A Bigger Bang tour is now the top-grossing tour in history. U2's brief stint holding the title of top-grossing tour ever is over for now. Since the fall of 2005, the Stones have grossed a staggering $437 million and drawn 3.5 million people to 110 shows and it's only Rock'N Roll!

Grammy Wins Congrats to all Latin Grammy winners including Shakira and the Puerto Rican rap duo Calle 13, the big winners at the 7th Annual Latin Grammy Awards, which celebrated for the first time in New York. Shakira introduced her friend and musical partner Alejandro Sanz, who performed the power ballad "A La Primera Persona" before both joined for a spicy version of their hit "La Tortura," which featured Shakira now sporting a bare midriff, tight pants and boots, the better to show her moves. She won Album Of The Year, Song Of The Year, Record Of The Year and Best Female Pop Vocal Album and also managed to make a political comment.

Post-Pumpkins Billy Corgan who has released all of his post-Pumpkins work on Reprise is expected to release as-yet-untitled album produced by Roy Thomas Baker and Terry Date, in late spring, with a tour to follow. No label affiliation has yet been announced.

2006 American Music Awards The Black Eyed Peas took home three awards at the 2006 American Music Awards (Nov. 21), held at Los Angeles' Shrine Auditorium and broadcast live on ABC. The Peas, which accepted the awards via satellite from Costa Rica, were named favorite group in the soul/R&B and rap/hip-hop categories, and picked up honors for favorite album ("Monkey Business") in the rap/hip-hop genre. Red Hot Chili Peppers, Rascal Flatts, Mary J. Blige and Kelly Clarkson were double-winners at 34th annual ceremony, which was hosted by late-night talk show host Jimmy Kimmel. This year's three-hour ceremony boasted live performances from Beyonce, Lionel Richie, Jay-Z, Fall Out Boy, Gwen Stefani, Barry Manilow, Foxx, Pussycat Dolls, Josh Groban, Snow Patrol, Dixie Chicks, John Mayer, Underwood, Blige, Nelly Furtado, Rascal Flatts, Tenacious D, and a duet from Snoop Dogg and Akon.



An American Classic Directed by Rob Marshall, The NBC-TV special, "Tony Bennett: An American Classic," celebrates the 60-year musical career of the legendary performer, who turned 80 in August. Aired on NBC on November 21 it coincided with the release of Bennett's latest album, "Duets: An American Classic" which features many guest vocalists. The TV special was filmed in HD and mixed in 5.1 by Dae Bennett, who recorded the album tracks at Capitol Studios in Los Angeles, London's Abbey Road and Bennett Studios in Englewood, New Jersey earlier this year.The Neumann microphones used in the late November special lend period authenticity. They also capture the live vocals of Bennett and a host of singing stars, including Elton John, Stevie Wonder, Christina Aguilera, Diana Krall, Michael Bublé and Barbra Streisand, in a rare TV guest appearance. The Neumann U 47, KMS 85, KMS 105, and Bennett's preferred live performance mic, a Sennheiser SKM 5000 wireless handheld with a Neumann KK 105 capsule, all make appearances during the one-hour special. Tom Young, Bennett's live sound engineer for many years, was in charge of production audio and also worked as an audio supervisor on the shoot, which took place in the L.A. Theater in downtown Los Angeles.
On November 13, the Texas chapter of the Recording Academy, honored Texas Music Legends, Yolanda Adams, Swishahouse, ZZ Top, and South By Southwest Co-Founders at the Austin Convention Center Ballroom. Performers included singer/songwriter Billy Bob Thornton, Crystal, Coota Bang, E-Class, Alejandro Escovedo, Archie Lee, Lil Keke, Mary Mary, Yung Redd, the Robert Fortune Band, and Paul Wall. Nine-time GRAMMY-winner and leader of Asleep At The Wheel Ray Benson hosted the event. The Texas Chapter salute for outstanding individuals and institutions contributions was a gala benefit for the Chapter's music advocacy, education and professional development programs.


Musicians United for Safe Energy, or MUSE, was an activist group founded in 1979 by Jackson Browne, Graham Nash, Bonnie Raitt, and John Hall of Orleans. The group advocated against the use of nuclear energy, forming shortly after the Three Mile Island nuclear accident in March 1979. MUSE organized a series of five No Nukes concerts held at Madison Square Garden in New York in September 1979. They also staged a large rally in downtown Battery Park. Other musicians performing at the concerts included Crosby, Stills, and Nash, Bruce Springsteen and the E Street Band, James Taylor, Carly Simon, The Doobie Brothers, Jesse Colin Young, Gil Scott-Heron, Tom Petty, and others. An album and a film, both titled No Nukes, were released to document the performances. In the 2006 midterm elections, John Hall was elected to the United States House of Representatives from New York's 19th congressional district, on a platform that included intensive investment in alternative energy.

Textango It ! An LA based company allows artists to sell music by premium text messaging. Textango found that about 89% of teenagers in the US do not have credit cards, a requirement when buying music off of digital download services. They also found that only 1% of phones can handle full Mp3 tracks, let alone albums. Textango's solution? Let the biggest music buying demographic in the world bill the music to their cell phones, and get the music on their computers. Textango has already entered into an agreement with Victory records, and is said to announce other major label agreements soon. Unsigned artists can go to www.textango.com and sign up for an account.

Are You A Zune—EE?! From Apple rival Microsft in-time for holiday shoppers, comes Zune at the same price as the standard full-size iPod ($249) and same storage capacity.
Zune isn't nearly as pretty as iPod (industrial looking and available in black, white or a Soviet-brown). It's a little bigger, but the screen is three inches diagonally, compared to the current iPod's 2.5 inches—a big plus when video plays, the orientation changes so you can turn the unit sideways, to take advantage of the rectangular shape. The jukebox software isn't nearly as convivial as iTunes. And the store isn't as well stocked as the iTunes store, and lacks videos, TV shows and podcasts (you can load your own videos and podcasts onto Zune). Strangely, Microsoft has begun offering such content to Xbox Live users, who use basically the same platform as Zune—EES. Unlike iTunes, Zune offers users the chance to subscribe to an "all you can eat" subscription service for $15 a month. The biggest advance in the Zune is wireless connectivity—built in Wi-Fi. In future versions of the Zune this could be exploited for all sorts of interesting uses, from downloading songs direct from the Web, to scenarios where a concert artist beams a song to every Zune-equipped audience member. But for now, the Wi-Fi has a single use: you can send a song, podcast or photo from your Zune to anyone else's within a 30-foot range.

007 -- Casino Royale The latest Bond flick 'Casino Royale,' is all about going back to the roots of the 007 story and creating a darker, more faithful interpretation of Ian Fleming's books. The new Bond, Daniels Craig portrays a man haunted by his past and the questionable role he plays as a secret agent On Her Majesty's Secret Service. 'Casino Royale' keeps the conventional Bond trademarks including the advanced weaponry and gadgets, the gorgeous Aston Martin and, of course, Bond babes. Chris Cornell, the singer/songwriter behind Soundgarden, Audioslave and Temple of the Dog, has written, in collaboration with Bond composer David Arnold, and will perform the main title song entitled "You Know My Name," for the new James Bond adventure Casino Royale. "Their attitude was that they wanted somebody who vocally would be unapologetically masculine. David Arnold's quote was that they didn't want the 'bird with the broken wing' type of singing," says Cornell. According to the songwriter, the music was partially inspired by the story, as acted by Craig, and partially from personal feelings and experience. For Casino Royale, Cornell wrote and performs the theme song, "You Know My Name," which will be featured on the new Audioslave album planned for a 2007 release by Suretone Records, a record label founded by Jordan Schur, former president of Geffen Records and founder of Flip Records. The label is currently in a joint venture with Interscope, one of the labels for Cornell's band, Audioslave. Another song which will make an appearance is an acoustic rendition of "Disappearing Act" a song which appears on the movie Bug. Cornell's film music credits include Mission: Impossible II - "Mission 2000" and Collateral in 2004. He joins such distinguished performers as Madonna, Sheryl Crow, Paul McCartney & Wings, Carly Simon, Shirley Bassey, Tom Jones, Tina Turner, Gladys Knight, Sheena Easton, Duran Duran and Garbage who have performed title songs for previous James Bond adventures, though he will be among the select few who have both written and performed an "007" title song (others include McCartney & Wings, Crow and Madonna).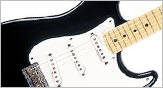 BLACKIE® One of the world's most influential electric guitars, the Fender Stratocaster® guitar once owned by Eric Clapton and affectionately known as BLACKIE®, has been recreated by Fender's renowned Custom Shop and was made available to the general public on November 24th in the U.S. exclusively from Guitar Center. At an MSRP of $24,000, 185 of the instruments are being offered with a portion of the proceeds benefiting the Crossroads Centre, Antigua. The original BLACKIE® - which has not been seen in public since it was sold to Guitar Center for $959,500 at a 2004 Christie's auction - will be on display at the Hollywood store through April 2007 while the recreated BLACKIE® guitars are currently on display at 46 select GC locations including Austin, Atlanta, Boston, Chicago, Dallas, Las Vegas, Los Angeles, Nashville, New York City, Richmond, San Francisco and Seattle. For other locations please visit www.guitarcenter.com/clapton
For Sale Looking for a quality pre-existing studio in a prime Manhattan location? City Sound Productions designed by Manzella will be relocating in 2007 and the existing studio facility is now available for sale including the facility's top-of-the-line acoustic construction and built-in furniture, combined with the rights to the existing commercial lease plus an extension. The sale price starts at $50,000 with a turnkey recording package (high end new and vintage studio equipment) available at $150,000. Gear includes Otari MTR90 II 24-track 2-inch recorder, Soundtracs Studio Megas analog console, outboard by Urei, Summit, Tubetech, TC Electronics, Lexicon, mic preamps, microphones, synthesizers and instrument amplifiers.
For more info visit: http://www.citysound.com/sale.html or call 212-477-3250

Andre Fisher has accepted a new role as Dean of All Music Industries at the McNally Smith College of Music. "Mr. Fisher has a substantial background in the music industry and joins us from the University of Southern California," says Jack McNally, President of McNally Smith College of Music in Saint Paul, Minnesota. For more info. 1-800-594-9500 651-291-0177 www.mcnallysmith.edu

EXEC Shuffle Sony BMG Masterworks Gilbert Hetherwick, president of Sony BMG Masterworks -- the classical division of Sony BMG Music Entertainment-- has exited the company along with three divisional VPs. Masterworks artists include cellist Yo-Yo Ma, violinist Joshua Bell and composer John Williams. The label will now be jointly run by senior VP marketing Alex Miller and senior VP A&R David Lai. According to Susan Schiffer, a spokeswoman for Sony BMG Masterworks. is now part of Sony BMG Music Entertainment Commercial Music Group. "This will make the label leaner, more responsive and more effective in adapting to the new realities of reaching the classical music consumer. As a result of this change, there will be more resources in digital sales promotion and A & R. Masterworks is totally committed to being a leader in classical and Broadway music as well as soundtracks," she added. The Commercial Music Group also includes Legacy Recordings, the Strategic Marketing Group and the Custom Marketing Group The reorganization followed Tower Records' liquidation by weeks. Tower, which operated sizable classical departments, was the largest specialized retailer in the genre, which accounts for a sliver of the total music market.

Ringside With Telefunkens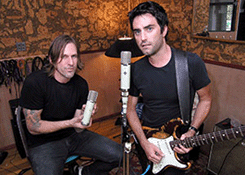 L-R: Ringside drummer Norm Block with a rare vintage Telefunken Ela M 250E and singer/songwriter Scott Thomas with the newly manufactured Telefunken | USA Ela M 251 at At Harvest Sound Studios. Photo by David Goggin.

Ringside, whose self-titled debut on Geffen Records yielded the hit single "Tired of Being Sorry," and the track "Struggle," which has become a widely heard jingle for Pontiac, is now in the studio working on their sophomore effort. The band is using two Telefunken microphones, one a rare 1950s vintage 250E two-pattern version, and the other a new Telefunken | USA 251E three-pattern model manufactured to original specs. "It's perfect for my voice and I'm using it for my guitar, too. It's my main mic in the studio now and I really don't need much more," says lead singer Scott Thomas, whose distinctive gritty singing style is well-suited to the newly manufactured tube microphone. Ringside drummer Norm Block recently discovered a vintage Telefunken 250E on eBay, and has contracted Telefunken | USA to refurbish the mic and fabricate a vintage style power supply and cabling.
Espresso With Your Dragnet?
MBC Media Cafe Brings TV & Radio History into the Digital Age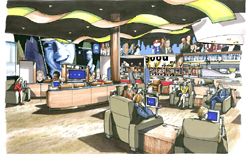 The Museum of Broadcast Communications (MBC) in Chicago unveiled plans for enhanced public access to its collection of over 85,000 hours of historic radio and television programming. As the centerpiece of the new 70,000-square-foot, hands-on museum being built in downtown Chicago, the MBC Media Café will open in 2007 and provide resource for both the casual visitor and serious researchers. "With Touch-screen technology in a visitor-friendly café setting where guests will engage the collection at their fingertips while they enjoy a cup of gourmet coffee and a snack," said Bruce DuMont, Founder-President and CEO of America's newest broadcast museum.
The MBC Media Café collection (Comedy, Drama, Music-Variety, Games-Reality, Children, Talk, News and Sports) will also connect to the museum's extensive holdings of documentaries and commercials with offerings constantly updated as new digital content is added to the collection. Located on the same floor as the Media Café, the A.C. Nielsen, Jr. Research Center will provide access to material still residing in non-digital formats.
The $32-million project has the support of The Walt Disney Company, NBC/Universal, Viacom's TV Land, CBS 2 Chicago as well as The Oprah Winfrey Foundation, Lee Phillip Bell, Paul and Angel Harvey, Jerry Springer, the State of Illinois and all major Illinois foundations. The MBC is part of a national archival effort to preserve radio and television history and additional support is sought from all those who contribute to, enjoy, study and care about radio and television.

Earlier this year, veteran television producer-director Al Schwartz donated his collection of American Music Awards (created by Dick Clark in 1973) shows to MBC."We are pleased to accept this remarkable collection of music television to our collection," said Bruce DuMont, MBC Founder and President. Hosts for the annual show have included Elton John, Whitney Houston, Aretha Franklin, Glen Campbell, Sean "P" Diddy and Natalie Cole.
The new MBC at State Street and Kinzie in downtown Chicago will be located right next door to the famed House of Blues.
Recording An Upright Bass
With TV/film music composer David Schwartz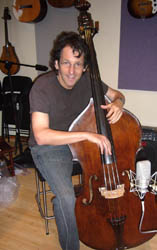 TV/film music composer David Schwartz withNeumann TLM 49 on his upright bass.

Noted LA TV/film music composer David Schwartz whose original and quirky music style is very much in demand, began writing for television in 1990 and has cores and songs for a wide variety of series, including "Northern Exposure," "Arrested Development," "Deadwood," "Wolf Lake," "Leap of Faith," "The Two Of Us" and "Magic in the Water." The Neumann TLM 49 has additionally streamlined his usual recording workflow. "I normally go in and record my parts after the other players leave. Before the 49, I would have three mics up and I'd be EQ'ing and compressing them. But with this mic, I just put it in front of the bass in the classic miking position - by the f-hole - which I never was able to use before. It's great that way - not only is it a great sounding mic, but it's easy to set up. And now, when I'm writing, a lot of the time I keep it set up and I go in there and instead of doing it in MIDI first, I just record it, so I only have to do it once." The TLM 49 is available at Coast Recording in Hollywood


The Avatar Mastering & Recording Brews

Fred Kevorkian (above) moved to a new mastering facility designed and built by Avatar Studios (located on its 3rd floor) in 2005 where he continues to provide mastering services with credits to include: albums by Willie Nelson, Ryan Adams, The White Stripes, Dave Matthews Band, Phish, Trey Anastasio, Iggy Pop, The Walkmen, moe and Jesse Malin as well as Sonny Rollins, Cassandra Wilson, Dave Holland, Clark Terry, Danilo Perez and many others.

More recently Kevorkian mastered a double CD album, Tribute to "Sandinista!", a 37-song tribute to The Clash by different bands produced by Jimmy Guterman to be released by 00:02:59 Records. Fred also mastered albums by Addison Groove Project, The Alternate Routes, The Hint, and Keith Marks.
On the studio side, Avatar was busy hosting a slew of top artists to include:
In Studio G- (SSL4000G+) Rich Costey mixed a track for U2 with Green Day produced by Rick Rubin.
Costey also mixing albums by Blonde Redhead and The View. Michel Camilo Trio recording in 5.1 Surround, DSD format for Telarc with Michel Camilo producing in Studio A (NEVE 8068). Other sessions in A include: Bei-Xu recording with Producer Norihide Shiota; Composer/producer Alex Wurman recording the score for the film "The Baker". Chris Shaw produced, recorded and mixed with Willy Mason on the SSL 9000J in B where producer/artist, Roberta Flack was busy recording with Avatar's Roy Hendrickson. In Studio C (NEVE-VRP72), Columbia Records' Tina Sugandh was recording with producer Angelo Montrone, Michael O'Reilly engineered. Kurt Elling recording with producer Joe Chicarelli, engineered by Dave O'Donnell. Studio E (Pro Tools Suite) hosted Thwak! Music Tony Verderosa mixing spots for V8 and The Metropolitan Opera Guild editing and mixing music and dialog with Avatar's Anthony Ruotolo, and producer/ engineer Dick Baxter. Word Records' Nicole C. Mullen working out parts with arranger David Hentschel, and producer Tony McAnany. Swedish band KANE writing with producer Gregg Wattenberg, Ross Petersen operating Pro Tools.
Call Kirk Imamura for more info on Avatar Studios or Kevorkian Mastering: Tel: 212.765.7500
Screamers Spell Out The "G" Word
Documentary Follows Rock band System Of A Down in Europe/US Tour And Explores The Subject of "Genocide"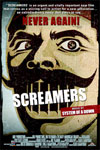 Release Date: December 8, 2006
Running Time: 91 Minutes
Directed by: Carla Garapedian
The Tabu: Grammy-winning rock band System of a Down's world tour is the starting point for documentary filmmaker Carla Garapedian's look at international efforts to formally recognize 20th century's first genocide. Through the band's personal campaign to stop present and future genocides, Pulitzer prize-winner author and historian Samantha Power, survivors and whistleblowers, take the viewer to a reality journey documenting historical events and contrasting views on the Armenian genocide by the Turks. The doc explains the unfortunate vicious cycle that has lead to the Jewish Holocaust, Rwanda, Bosnia, the Iraqi Kurds and Darfur genocides today. "History does and will repeat itself, unless we stop that cycle." says Tankian. Garabedian soon realized that her film was turning into something "bigger". "You see, Turkey has been desperate to join the European Union and participate in Europe's economic boom, but leaders of Britain, France and Germany were demanding that it first admit to the mass killings of 1.5 million Armenians between 1915-23," says the director. It's said that the event lead Adolf Hitler to conceive the idea for the Holocaust. Asked by his underlings in 1939 how he planned to kill six million Jews without getting caught, Hitler replied, "Who remembers the Armenians?"
The Film Maker: The LA Times Calendar section probably best descripes her work to-date -- "Documenting Truth in Dangerous Places." Award-winning film maker, humanitarian activist Ms Garapedian ("Lifting the Veil," "Dying for the President" "My Friend the Mercenary", "Children of the Secret State") is a past BBC director and anchor and an NBC Nightly News correspondent who started shooting Screamers in Los Angeles last year.
Personal History Screamers features SOD lead singer Serge Tankian who confronts the humanitarian issue from the perspective of his own family's history. Serge visits his 90+ year-old grandfather, one of the few remaining eyewitnesses of genocide, in a nursing home. Together, they're putting together the puzzle...so many family member lives were lost during the mass killings. Tankian Sr. recounts horrific details. One can hear the voice of loss and anger in SOD's sold-out performances. The subject has also found its way into songs like "P.L.U.C.K. (Politically Lying, Unholy, Cowardly Killers)," from the band's self-titled 1998 debut, which states "A whole race of Genocide/Taken away all of our pride/A whole race of genocide/Taken away, watch them all fall down."
"When we first started playing the club circuit as a band (SOD), I had a couple of major label people approach me, and said, you guys are really great -- really great, creative, innovative. But, if you keep screaming and growling the way you do, you probably won't get signed by a major label.
I said, thank you for the advice, and kept doing what we do. I mean, I sing, scream whatever. To me you can't put a limitation on expression," says Tankian.
A Human Rights Cause System of a Down has campaigned tirelessly to raise awareness of the historical tragedy and to raise money for political organizations like Amnesty International, Center for the Prevention of Genocide and Axis of Justice -- which Tankian co-founded with Audioslave's Tom Morello. Sod's "Souls" benefit concerts since 2000 are attended by thousands. System of a Down's latest album, Hypnotize, the companion album to their top-selling Mezmerize, debuted at Number One last November. The Los Angeles quartet headlined at Ozzfest alongside Ozzy Osbourne and Disturbed this summer.
A Michael Moore Moment Serge approaches Speaker of the House Dennis Hastert in the Capitol's rotunda and asks about the letter he sent him. Tankian and SOD drummer John Dolmayan met with members of Congress last April to lobby for legislation recognizing the genocide. The bill has been blocked by Hastert, who, according to Vanity Fair, has received $500,000 in campaign contributions from the Turkish government to block the vote.
Like Lennon who rallied for peace, Tankian says as long as we put profits ahead of people, we will allow this violation to human rights.The film shows how successive Presidents and corporate interests have conspired to turn a blind eye to genocide. "We say never again, but we don't mean it," says Garapedian.
The Music Jeff Atmajian (Batman, The Passion of the Christ, Collateral, King Kong) is credited for orchestarting and composing the score for Screamers.The members of System of a Down, all of whom are grandchildren of genocide survivors, also contributed 7 songs to the film.
The film will premiere at the AFI Film Festival, prior to its theatrical release in Los Angeles on December 8th. Beginning January 12, 2007, "Screamers" will be hit theaters in New York City, Detroit, Washington D.C., San Francisco, Fresno and Boston.
In a world where the Dixie Chicks are castigated for their "controversial" comments, it's good to see that some bands are still willing to take a stand for self-expression. This is not a film for the faint hearted, but you leave the theater thinking it's about time for a change. The film shows how we can all make a difference by telling a friend, learning more about the subject and be a screamer!
You may rsvp to an advance screening in Hollywood here -- Wed., Dec. 6 7:30 p.m. Hollywood


Fairwell To Blues & Jazz Legends Lockwood Jr & O'Day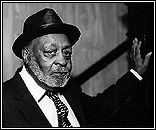 Robert Lockwood Jr. A pioneering Mississippi Delta blues guitarist and singer, Lockwood Jr. died of respiratory failure on November 21, 2006, at University Hospitals Case Medical Center in Cleveland, Ohio. He was 91. The legendary bluesman was born in Turkey Scratch, Arkansas. At 11, he started guitar lessons with Robert Johnson, who briefly moved in with Lockwood's mother. In 1960, he moved to Cleveland. Lockwood was an uncommonly inspired artist whose playing came from the heart. His GRAMMY® nominated solo recording, Delta Crossroads (Telarc 2000 release) features a set of Robert Johnson classics, along with new and old songs of his own, and several associated with other great Delta players.
Anita O'Day Jezebel of Jazz...The wild chick who could sing...her sassy renditions of "Honeysuckle Rose," "Sweet Georgia Brown" and other song standards made her one of the most respected jazz vocalists of the 1940s and '50s. She died at 87 in her sleep at a convalescent hospital in Los Angeles on Nov 23. "When I'm singing, I'm happy. I'm doing what I can do and this is my contribution to life," she said in a June 1999 interview with The AP. O'Day who had no children ir immediate family, received a lifetime achievement award from the National Endowment for the Arts in 1997.

The Love Team
With A Little Help from Martin & Martin


This year, ring in the New Year surrounded by love. Born from a personal friendship and mutual admiration between the late George Harrison and Cirque founder Guy Laliberté, LOVE brings the magic of Cirque du Soleil together with the spirit and passion behind the most beloved rock group of all time to create a vivid, intimate and powerful entertainment experience.
LOVE evokes the exuberant and irreverent spirit of The Beatles, as interpreted through the youthful, urban energy of a cast of 60 international artists. Using the master tapes at Abbey Road studios, Sir George Martin and Giles Martin have created a unique soundscape of The Beatles music for LOVE. The custom-built theatre at The Mirage features 360° seating, panoramic video projections and surround sound which will envelop the audience, who will experience The Beatles music like never before...using the master tapes at Abbey Road Studios, the Martins have spent the last two years constructing the music for LOVE by combining every facet of The Beatles recordings. "This album puts the Beatles back together again, because suddenly there's John and George with me and Ringo," said Paul McCartney. "It's kind of magical." We tend to agree.

Safe & Happy New Year!
next studioexpresso ezine is delivered in January 2007!
'I have this sort of semi-serious joke now that I only want to sign acts that don't want to be with a major label."
--Warner Bros.' Watts-Russell