Consider Yourself Part Of The Family!
Lorna Luft with New West Symphony Pops --Two Nights Only!
Thursday, September 16, 2010 7:30 PM at Alex Theatre, Glendale
Sunday, September 19, 2010 4:00 pmKavli Theatre, Thousand Oaks Civic Arts Tix here Watch Judy Garland and her children-Consider yourself circa 1963 with Lorna Luft, Joe and Liza!



Novitech DJ Stars, Novitas, Lempo, Deepchild... Novitech Recordings Label Launched Party was held on July 9 at The Clevelander in Miami Beach.Titles like Dirty Amsterdam and Beet will now be distributed by a new digital-only label, the brainchild of two emerging like-minded DJ/producers who also happen to share the same name: American Mike McGuiness a.k.a. Novitas and his British counterpart, Mike McGuinness a.k.a. Lempo. Together their collective sound runs the gamut from dark, big-room techno to progressive house. Los Angeles-based producer Steve Duda (Nine Inch Nails, Rob Zombie, and A Perfect Circle) is best known in the international EDM scene as half of electro house duo BSOD with the world-famous Deadmau5, as well as one-fouth of WTF, a similar project again with Deadmau5, as well as Tommy Lee and DJ Aero. Berlin-based producer Deepchild, a.k.a. Rick Bull, has been making waves in the international circuit since the early '00s, releasing his singular dirty, deep tech cuts on esteemed labels like Trapez and Freerange.





Scottish Talent Wanted.
Leith, the advertising agency behind the famous Irn-Bru advertisements, is launching a record label to attract unsigned Scottish talent.The firm, which also creates adverts for Tennent's brewery and the Scottish government, will use Leith Records to find undiscovered music to be used in its commercials. It will also offer its expertise for bands to create music videos and digital and poster advertising and to launch events. Jim Wolff, a digital planner at Leith, is behind the initiative, which started as a forum for bands to pitch their talent to the agency. The music will be distributed through Ten Tracks, a Scottish music website where listeners can pay to download songs selected by Leith, and also on Leith's own site, leithrecords.com. Bands already signed to the label include the up-and-coming Edinburgh musicians Epic26, and Over the Wall. The group, which last year reported a 15% rise in operating income to £27.5m, is set to announce its full-year results next month. "We are still very much an advertising and marketing agency, but this is something which will be very useful for us and also give the bands a chance to get more exposure," said Wolff.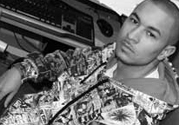 Warner/Chappell Music announced that it has signed a worldwide co-publishing agreement with up-and-coming Hip-Hop and R&B producer from Toronto, Ontario, Tyler Williams, professionally known as "T-Minus," for all of his current and future works. Only 21-years-old, T-Minus' recent rise to industry notoriety was launched by Ludacris' chart-topping single, "How Low," which T-Minus produced. "How Low," which now stands as Ludacris' biggest hit in more than five years, has sold more than one million digital downloads in the U.S., achieved top 10 status on Billboard's Hot 100 chart, No. 2 on Billboard's Hot R&B/Hip-Hop Songs chart, and topped Billboard's Rap Songs chart.

Warner/Chappell Music announced that it has signed a worldwide CO-publishing agreement with Sam Farrar, former bassist of the alternative rock band, Phantom Planet, and co-writer of Maroon 5's current hit song, "Misery." As part of the agreement, Warner/Chappell will co-publish all of his future works and foster songwriting collaborations with leading artists across a number of genres. Farrar was one of the lead songwriters of Phantom Planet, a band that was best known for the hit "California," which was the long time theme to the hit TV show The O.C. Since the breakup of the band, Farrar has focused on producing and writing for and with other recording artists, using his Cahuenga Pass studio in Los Angeles as home base

Warner/Chappell Music announced the appointment of Ron Broitman to Senior Vice President, Head of Synchronization. Broitman will oversee all of Warner/Chappell's synchronization efforts in the United States. Based in Los Angeles, Broitman will report to Scott Francis, President, Warner/Chappell Music and Chairman and CEO, Warner/Chappell Music US In his new role, Broitman will oversee Warner/Chappell's Film and TV, Commercial, Video and Video Game Creative, Quoting and Clearance, and Licensing areas


Justin Juice Ads Celebs, cute kids and humor are the ultimate arsenal for advertisers. Sony VAIO employed all three. Watch this one with Justin Timberlake and the football star Peyton Manning and Nigel Barker, photographer/judge on the reality TV series "America's Next Top Model" The message may be the features, ease of use and above all the entertainment value. Facts that you get your media sorted out alphabetically, by title, with a thumbnail. Details you remember, just like a hook in a song! Sony VAIO campaign by the Los Angeles based agency named 180, hired Justin Timberlake to deliver the message Meet the Sony Media giant! Most of you have already seen the "Wackemo" adds with the cutest little girl that makes Justin look lame. Sony wants to deliver an entertainment laptop with blue ray, HD, and on top of it: Easy enough for a little girl to use! Got to admit, the ads are entertaining. Sony may have gotten back their mojo with the sense of humor that people came to know and love with early PlayStation advertising.

Got Neve 8078? Console for sale; In excellent working condition. Originally purchased from the legendary Townhouse Studios in England, where it was moved to Memphis and helped in the development of studio D. Used by many artists then including Staples singers, Isaac Hayes, Boz Skaggs, etc. Last housed in Studio B at Sound City (has only been in 3 studios since it was built.) 40 input 32 monitor with GML automation, MAC Front end added in 1997.
Delivery INCLUDED for those located in the LA Area. $250,000 OBO Contact: Dave Rosen 818-567-6190 x130

Studio Manager Shuffle: Ron Rutledge formerly of Henson Recording, is now at Skip Saylor. The Northridge, CA studio which Skip built on ranch style property to serve the needs of his personal producing projects and also that of clients he works with who seek to have a facility that can accommodate album projects from start to finish, is getting rave reviews from all who have been in to use the facility. you may contact Ron at ronrutledge@me.com
Thom Brown formerly of Enterprise Studios is now partner in "A Brown Soun", the manufature of Hempcone speakers.
Email Thom Brown






Emmy Party Time! Television Academy chairman John Shaffner, Primetime Emmys host Jimmy Fallon, exec producer Don Mischer, roll out the Primetime Emmys Red Carpet. As Emmy nominees gear up for Aug 29, this Sunday's 62nd annual ceremony, a quick look at where past winners keep their coveted hardware: Four-time winner Helen Mirren ("Prime Suspect" in 1995 and 2006; "The Passion of Ayn Rand" in 1999 and "Elizabeth I" in 2005): "I've got one in England and I've got one here (in the United States), in my office in New York," she added. "But the one in England - I think it's in my living room. I can't remember." HOPE Humanitarian Award will go to George Clooney.
Selction of p arties scheduled. Hope you've got an invite!
BAFTA/LA TV Tea Party
When: Saturday, Aug. 28, 2:30 p.m.
Where: Hyatt Regency Century Plaza
NBC Universal's Emmy Party
When: Saturday, Aug. 28, 8:30 p.m.-midnight
Where: Spago
First Annual Reality Cares Achievement Awards
When: Saturday, Aug. 28, 7 p.m.-10 p.m.
Where: Penthouse Rooftop, Luxe Hotel Rodeo Drive
62nd Annual Governors Ball
When: Sunday, Aug. 29
Where: L.A. Convention Center, West Hall
The granddaddy of all the Emmy parties — 3,600 guests are expected at what is recognized as the largest annual formal dinner in the United States — takes place in the LA Convention Center with food from Patina Catering, wine from Beaulieu Vineyard and spirits from Grey Goose Vodka. Patina will create confections using ingredients from official dessert sponsor Duncan Hines
Comedy Central Emmy Party
When: Sunday, Aug. 29
Where: The Colony, Hollywood
Comedy Central talent and the comedy community will come together to celebrate Emmy night at a new venue, the Colony, which features a Hampton-inspired outdoor lounge space and new takes on traditional summer cocktails. Guests will also be treated to an array of classic comfort food and a tasting menu filled with some of Katsuya's best bites.
Entertainment Tonight Emmy Party at Vibiana
When: Sunday, Aug. 29, 8 p.m.
Where: Vibiana, downtown Los Angeles
Grammy winner Cyndi Lauper will perform at the ET party, taking place for the second year at Vibiana
2010 Twentieth Television/Fox/FX Emmy Awards Party
When: Sunday, Aug. 29, 8 p.m.
Where: Cicada, downtown Los Angeles
"Gold Rush Glamour" is the theme of this year's bash and it's carried out in everything from a golden (not red) carpet to a chandelier spilling to the ground with thousands of crystals. More here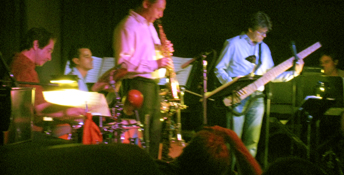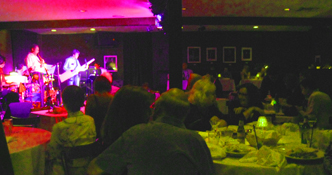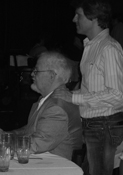 Live Jazz with Brent Fischer and Friends Brent, son of scorer, Clare Fischer, performed with his LATIN JAZZ QUINTET at Vittelo's in Los Angeles to a captivated supper club audience. Fans traveled from different parts of the world to hear the ensemble featuring clarinetist showcasing the dexerity of a Benny Goodman, Artie Shaw. Brent Fischer does arranging and composing, plays electric bass, calls the charts and cued the soloists. He does it in his father's tradition while Pop sits in the front row and listens! Sweet. Clare is known as a gifted painter of notes and an ever-rare orchestrator of colors. Clare's mantra throughout his career has now been passed on to his son, Brent Fischer who has been giving suggestions to his dad since he was a teenager long before he became adept musician (he graduated from California State College as a composition major, bassist and percussionist). When Clare began receiving orchestral string projects from the likes of the JACKSON FIVE, CHAKA KHAN, AND LATER PRINCE, it was Brent who transcribed the cassettes submitted from the star Pop and R&B performers who wanted string arrangements or even a symphony behind their tunes. Also Brent being some 40 years younger than Clare, knew about his clients' music. If these artists gave them a simple G MAJOR TRIAD, it was up to the Fischers to take that simple chord, or simple chords of these little ditties and create orchestral beauty behind these rather simple tunes. It must have worked because the Fischer arrangements made the performers hits; some became rich, made the Fishers a lot of money, won a few grammies for everyone. Did you know? It was Johannes Brahms who brought the clarinet into classical music's Romantic Movement. So does that make the elder Fischer the Brahms of bebop? Just asking. The band features seasoned players hand picked by Brent Fischer and makes select appearances ( Vibrato, Jazz Bakery in Culver City) in Southern Cali. Look for them!
Evancho Fever On August 10, on America's Got Talent, the 10 year old singing sensation Jackie Evancho performed O Mio Babbino Caro by Giacomo Puccini. The song is also on her debut album featuring covers of songs such as Martina McBride's Concrete Angel, Josh Groban's To Where You Are, and a cover of Amazing Grace among others. Several opera covers also appear on the album. She received a standing ovation after her performance, and was awarded a trip to Universal Studios in Florida for receiving the most fan votes from the submissions to the show from YouTube. She has performed onstage with producer David Foster, was an invited performer on the PBS Special "Celebrate America" with conductor/composer Tim Janis, sang the National Anthem at an event honoring aviation pioneer General Chuck Yeager, and has performed many times at the invitation of Pennsylvania Senator Jane Orie. Jackie also performs at numerous events and charity functions in and around her hometown. Jackie Evancho sings in the "classical crossover" style of singers such as Hayley Westenra and Sarah Brightman. She studies singing with a voice coach, and also plays the violin and piano. On December 2, 2010, she is scheduled to sing at Carnegie Hall in New York City and will be the youngest female vocal soloist ever to have performed there. Watch this young talent on youtube


artist expresso-- Ask Claris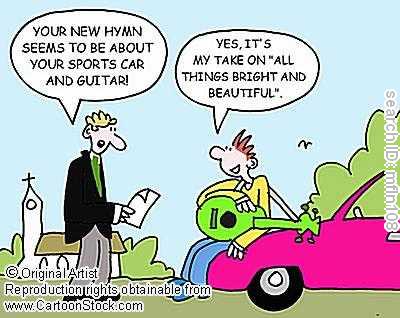 We hear from artists every day from all corners of the world -- France, Germany, Russian, Israel, Asia, Australia and Middle East asking how they can get heard or build their careers. We've decided to feature a letter or phone message each month and share our response with other new artists with similar needs or questions. Our goal remains to empower new artists and encourage them to find their voice and musical path. Most importantly, we're here to remind artists that it's a long journey, so enjoy the process. We encourage artists to provide a link to their music site when they contact us..this way, if a producer or manager is interested, they can be contacted directly.
Artist: You guys have a great site, how can we go about getting my profile up there as well?
C: Thanks for your interest and kind words. Kindly provide your discography or link to AllMusic with 1/2 dozen major credits. The yearly membership FEE offers the following promotional benefits: Producer profile listing in studioexpresso website, and news inclusion (when provided) in monthly ezine that gets broadcasted to a growing community of choice music makers and supporters. Cheers! For more info call 818-990-3031


RIP
Allyn Ferguson

Emmy-Winning Composer Ferguson co-wrote theme songs for such iconic programs as Charlie's Angels and Barney Miller and wrote scores for more than 60 television movies. The former Television Academy music peer group governor was 85.



Lenny Kravitz Crashes VOP Choir in New Orleans for "Fly Away"
Mike on guitar, right
Say you're relaxing on a balcony in New Orleans when you hear someone singing one of your songs. What do you do? Well, Lenny Kravitz joined in! The choir is The Voice of Praise Choir from First Baptist Church in Lewisville. This feed got on CNN. Set up or it really happened? The camera was running from the start! Who is questioning? It's a good story. After watching and dancing to the music for a few minutes, Kravitz joins in, first playing drums -- and jamming with Mike Smeaton, the choir's guitar player -- and then singing. Mike, the kid, plays pretty decently himself. The Voice of Praise choir is now back in North Texas -- and already looking forward to its next celebrity encounter. Give Praise!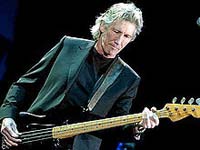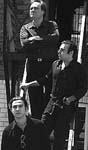 Leave Those Kids Alone Roger Waters, the former Pink Floyd frontman and writer of the band's anthem, "Another Brick in the Wall (Part II)", is permitting two exiled Iranian brothers full use of the song to protest the current Iranian regime. The brothers and their band, Blurred Vision, remade the song with a few changes to reflect the Islamic Republic's crackdown on dissent. Their version of the original, which was released in 1979, the same year the Islamic Revolution overtook Iran, replaces the chorus with "Mullahs, leave those kids alone. Hey Ayatollah, leave those kids alone!" The new version is a huge underground hit, but now with Waters' blessing, it's available on iTunes (half of proceeds go to Amnesty International). "These kids want exactly what we have in the West: freedom of expression, the freedom to hold hands with your girlfriend in the street," said one of the brothers. 350,000+ views on youtube Watch the video here
Who says Rock n'Roll can't save the world?!
Stay inspired and cool. Until next month! -- Claris