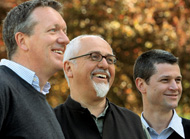 The Filter cofounder Hopkins, Gabriel, CEO Roberts Tech Entrepreneur Peter Gabriel The 60-year-old rocker, who is starting to look like a hipper version of a wizard from a Harry Potter movie with his close-cropped hair and goatee, is the front man for The Filter, a six-year old privately held company in Bath, England, that provides recommendation technology for such clients as Sony Music (SNE), Nokia (NOK), and thePlatform, a Comcast (CMCSA)-owned operation that serves video to the cable giant's online properties. Gabriel isn't involved in the day-to-day operations of The Filter, which has 15 employees and says it expects revenues of nearly $4 million this year. But he is a lead investor along with Eden Ventures, a British venture capital firm. His representative on The Filter's board is his business manager, Mike Large. Gabriel attends board meetings and strategy sessions; Filter CEO David Maher Roberts, a former jazz drummer, calls him the company's resident "visionary." (Business Wee Article here)



New Releases and Interview with T Bone Burnett who will discuss his work as a film composer, music supervisor and producer with critic Elvis Mitchell on Saturday, April 24 at the San Francisco Film Festival. More recently he completed produciton work for Jakob Dylan's new album Women & Country, which entered the Billboard Top 200 at #12 upon its release on April 6. The album marks the first time Jakob and T Bone have worked together on a record since Bringing Down The Horse, which spawned the rock classics, "One Headlight", "Sixth Avenue Heartache" and "Three Marlenas" and sold more than 6 million copies. This new album has already garnered great reviews, and you can catch Jakob in concert on his current U.S. Tour. Willie Nelson's new album, titled simply, Country Music, is out this week and receiving some of the best reviews of Nelson's storied career. The Associated Press says the album "showcases Nelson at his best," Country Music was recorded in Nashville, TN and produced by T Bone Burnett.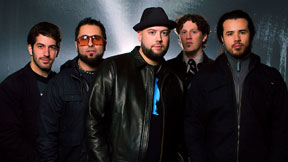 Hypnogaja, Hip Hip Tweet! Hollywood Music In Media's "Best Alternative Award " winner, Hypnogaja, has over one million followers on twitter!!! Yep, the band that played their new single, "Welcome to the Future" live on the awards stage last year, are now one of the top ranked Twitter accounts (1,167,280 to be exact) and turning that networking muscle into marketing dollars. The band funded their recent SXSW trip and successful showcase by generating just four specific tweets for in-stream advertising companies. Additionally, they've licensed "Things Will Never Be The Same" to the Tapulous iPhone/iPod Touch game, Tap Tap Revenge 3 and fans of the game are now new fans of the band. The music video "The March" from the 2009 release "Truth Decay" LP has over two million views. Song placements include CW's America's Next Top Model, HBO's Sex And The City and Warner Bros.' FlatOut: Ultimate Carnage. The new Hypnogaja EP - Dark Star - comes out this Summer. It concludes the concept arc that began with the Truth Decay album and contains several new versions and remixes of the song "Dark Star" as well as unreleased bonus tracks and other remixes. One of the versions of "Dark Star" is a remix that features SLIMKID3 from The Pharcyde. The music video features members of the dance crew Kaba Modern (from MTV's Randy Jackson Presents America's Best Dance Crew) including choreograpgher Yuri Tag. A digital 45 (double sided single) Welcome To The Future / On The Radio, was recently released and featured in the New & Noteworthy Rock section of Apple's iTunes store.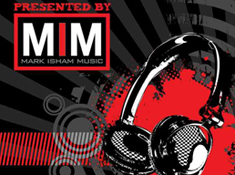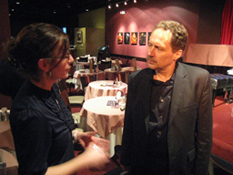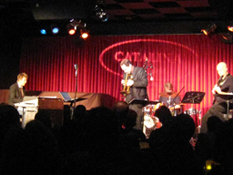 Mark Isham with Claris Dodge of studioexpresso at Catalina Bar & Grill
Mark Isham is not only recognized as a premier film composer (THE BLACK DAHLIA, CRASH, THE COOLER, A RIVER RUNS THROUGH IT, NELL) but also a pioneer in electronic music, as well as a preeminent trumpet player. Mark has received Academy, Grammy, Emmy, Clio Awards and Golden Globe nominations, and most recently received the ASCAP Henry Mancini award for Lifetime Achievement. studioexpresso caught up with Mark Isham at Catalina Bar & Grill earlier this year. Part of the audience, sitting in the front row was non other than Chris Botti. Mark and band Houston Street (with Jeff Babko, Tom Brechtlein, and Doug Lunn) played various jazz grooves with Mark improvising with the sampled sounds of the band palying live. Catch this vibrant and engaging band (select shows at the Baked Potato) in LA when you can. Set includes Radiohead and Ornette Coleman. ReMix Contest Now this is your chance to get "between the notes" with one LA's top composer/musicians. Send an email to remix@isham.com, and you'll receive and email back with a download link to "stems" of the Mark Isham/Holly Palmer collaboration "Every Kind Of Woman", complete with separate vocal, drum, and instrument tracks! Get remixing! The winning remix will be posted on Isham.com and announced in an email blast! You'll also receive a soundtrack signed by Mark! Ready, set, GO!!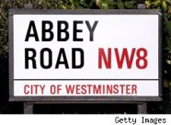 EMI On the Verge Of Bankrupcy Earlier this year EMI put its iconic Abbey Road studios up for sale after reporting a pretax loss of STG1.7 billion ($A2.8 billion) for the year to March 31, 2009. However, it shelved those plans after a public outcry led to the site being put on a protected list by English Heritage and said it would instead seek an investor to help rejuvenate the loss-making studios. Adding to the company's woes, Pink Floyd successfully sued the company for selling individual tracks digitally and chief executive Elio Leoni-Sceti quit the group last month after just 18 months in the job. Charles Allen, the former chief executive of broadcaster ITV PLC, who was EMI's non-executive chairman, filled the vacancy by taking over as executive chairman. The legendary recording industry titan responsible for releasing albums by the likes of the Beatles, Pink Floyd and Coldplay is facing possible bankruptcy. The storied label is in danger of defaulting on its debt and being taken over by Citigroup (C), its largest creditor.Feverish talks to license its catalog or raise more money fell through, Reuters reported in April, largely because of the complexity of the financing deal. Wall Street Journal article estimates that EMI's deal to license its artists to rival labels could earn them $150 million a year. The question is, is that enough to get Citigroup off of their backs? Struggling music group EMI faces being taken over by its bankers after failing to clinch a deal to sell the North American distribution rights for its artists to Universal Music Group or Sony Music. A source close to both sets of talks, who requested anonymity because the discussions were private, said hey fell apart after a failure to agree on price. EMI declined to comment. The collapse of talks leaves EMI battling to raise STG120 million ($A200 million) by mid-June to meet its commitments on loans from US bank Citigroup. Another source familiar with discussions said owners Terra Firma Capital Partners will talk to investors about raising the necessary funding.If funds can't be raised from investors and the loan goes into default, Citigroup could seize EMI and cause it to be sold or broken up. EMI has been struggling to stay afloat since it was bought by private equity firm Terra Firma for STG4.2 billion on the eve of the credit crunch in 2007, saddling the company with debt. Several big-name acts, including Radiohead and the Rolling Stones, quit the label amid the cutbacks and restructuring that followed. Terra Firma, led by British financier Guy Hands, still owes about STG3 billion ($A5 billion) to Citigroup because of the deal and relations between the two have soured. EMI has fared worse than the three other major labels - Universal, Sony BMG and Warner Music Group - amid the decline of CD sales and the rise of digital music downloading. Like the other major labels, EMI has been walloped by a worldwide decline in record sales. In 2009, it had 9.2% of the American recorded-music market, which was up from its 9% market share in 2008 but down from its 2006 share of 10.2%. On the bright side, EMI currently distributes one of the year's biggest-selling albums, Lady Antebellum's Need You Now. It has sold 1.5 million copies and is the only album released in 2010 to break the million-sold mark. In related news, former EMI A&R Executive Chris Anokute joins Motown in Los Angeles in May.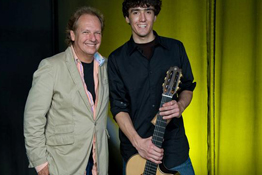 Ritenour Yamaha Contest Winner Sixteen-year old guitarist Shon Boublil of Montreal, Canada, was named the grand prize winner of Lee Ritenour's Yamaha Six String Theory Guitar Competition at the final competition held recently at the Broad Stage in Santa Monica, CA. Thirteen aspiring guitarists from all over the world were selected to compete in the finals which awarded six top prizes, including the grand prize--a full scholarship to Boston's renowned Berklee School of Music, a guest star performance on the all-star guitar CD SIX STRING THEORY being released on Concord Records, a Yamaha guitar endorsement and more. Scheduled for release June 2010, the SIX STRING THEORY CD features along with Ritenour: B. B. King, George Benson, Steve Lukather, John Scofield, Pat Martino, Mike Stern, Neal Schon, Slash, Vince Gill, Keb MO, Taj Mahal, Joe Bonamassa, Jonny Lang, Andy McKee, Guthrie Govan, Joe Robinson and Kazumi Watanable. Sponsors for the LEE RITENOUR YAMAHA SIX STRING THEORY GUITAR COMPETITION include: Yamaha Corporation, Monster Cable, Concord Records, Berklee School of Music, The Broad Stage, D'Addario Strings, Jazziz Magazine, Music Connection Magazine.



Bonnie Raitt and Graham Nash Get Political
Experb Taken from an open letter they wrote to get Congressman/musician John Hall re-elected.
"As a songwriter, touring and recording guitarist, John knows how hard it can be for musicians, self-employed people, independent contractors or small business operators to find health insurance they can afford. He also has friends and family members who have been denied health insurance because of pre-existing conditions, and fought to see that practice banned under the new legislation.Since we organized Musicians United for Safe Energy in 1979 together, John has eloquently spoken and worked for renewable energy and environmental protection. He sits on the House Select Committee on Energy Independence and Global Warming, and the Subcommittee on Water Resources and the Environment. His voice on behalf of clean water, endangered species, and climate awareness is invaluable in Washington.He also knows the importance of protecting intellectual property, be it music, movies, games or software. These creations are a source of positive balance of trade for our country, and we cannot allow them to be further infringed upon. John is also a strong advocate for music education in our schools, and for robust funding for the arts. Studies have shown that students have higher self-esteem, a lower dropout rate and higher SAT scores if they learn a musical instrument at a young age.Let's keep a musician in Congress, one who has put his own musical career aside to work on so many issues we care about. Please make as generous a donation as you can to www.johnhallforcongress.com"

The 15th Annual TEC LA Open, sponsored by Guitar Center Professional, is set for Monday, May 17, at the Malibu Country Club. This tournament, hosted by 20-time Grammy Award-winning engineer/producer Al Schmitt is celebrating its 15th year. Proceeds of the tournament support the House Ear Institute's hearing health outreach services for audio professionals and the TEC Foundation's TECnology Hall of Fame, recognizing the most historically significant audio innovations and inventors, held annually at the AES Convention. Please call Karen Dunn at (925) 708-0307 if you have any questions. You can also check out the Web site at www.tecfoundation.com for more information.


artist expresso-- Ask Claris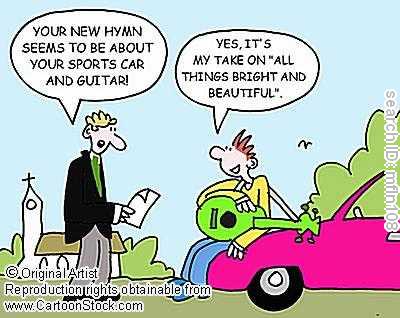 We hear from artists every day from all corners of the world -- France, Germany, Russian, Israel, Asia, Australia and Middle East asking how they can get heard or build their careers. We've decided to feature a letter or phone message each month and share our response with other new artists with similar needs or questions. Our goal remains to empower new artists and encourage them to find their voice and musical path. Most importantly, we're here to remind artists that it's a long journey, so enjoy the process. We encourage artists to provide a link to their music site when they cotact us..this way, if a producer or manager is interested, they can be contacted directly.
Artist: My name is Davo Davicci and Im a Berklee College Music Songwriter/Composer. I'm currently seeking representation. Recently, I've sold my jingles to clients from KJH930 AM Radio Los Angeles and writing songs for "Carlos Pena," the winner of Latin American Idol 2007. Some samples of my work can be seen at www.myspace.com/davodavicci. I've worked in all facets of music, from mixing to composition to arranging. I would enjoy talking with you and thank you for your time and consideration.
wmunoz@berklee.net http://www.myspace.com/davodavicci
C: Thanks for your interest in C Artist management and sharing the link to your music. Nice introduction!
Glad to hear you're taking the first important steps of getting educated and getting hands on experience. Enjoy the journey and don't rush it!



RIP Malcolm McLaren
1946-2010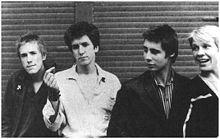 l-r: McLaren and The original lineup of the Sex Pistols, early 1976. Left to right: Johnny Rotten, Steve Jones, Glen Matlock and Paul Cook.
Malcolm McLaren, the impresario and promoter who once claimed to have invented punk rock died at age 64. His companion of many years, Young Kim, said he died of mesothelioma at a hospital in Switzerland. A former art student, McLaren found an outlet for his ideas about fashion, music and social provocation. In the 1970s he returned to his native London from New York, (where he had briefly managed the New York Dolls) and with his business partner and girlfriend at the time, Vivienne Westwood, they renamed their clothing shop SEX (now called World's End). In a 1997 article for The New Yorker, Mr. McLaren recalled, "We set out to make an environment where we could truthfully run wild." On most days the shop did not open until the evening and closed within a few hours. The goal, Mr. McLaren wrote, "was to sell nothing at all." Mr. McLaren set about putting together his own rock act of untested British youth, which became the Sex Pistols. Mr. McLaren briefly managed Adam and the Ants and then, with several ex-Ants, created Bow Wow Wow around a teenage Burmese singer, Annabella Lwin. The group recorded the hits "Go Wild in the Country" and "I Want Candy." "I'm much more of a magician than a musician," he told The Globe and Mail of Toronto in 1985. "I steal other people's songs and try to make them better." As a solo artist, Mr. McLaren released genre-defying albums like "Duck Rock" in 1983 and "Waltz Darling" in 1989, and remained a perennial presence in the worlds of art and fashion. He is survived by his son with Ms. Westwood, Joseph Corré, a founder of the lingerie company Agent Provocateur; a brother, Stuart Edwards; and a grandchild. Mr. McLaren spent much of the last 30 years trying to explain punk. "I never thought the Sex Pistols would be any good," he told The Times of London last year. "But it didn't matter if they were bad."
There's a lot of people w/ knives and forks, & nothin' on their plates, just lookin' for somethin' to cut up.
-Bob Dylan
Distance lends enchantment to the view"
--Mark Twain


You may have noticed the stark black and white billboards in various intersections in the city of Angeles planted by RoarUSA
Roar's Founder and CEO Deepak Vasandani says, "Since our inception in 1994, the vision has been to build a lifestyle brand based on strength and success of our customers." Roar is currently carried in Canada, Macys, Dillards, Buckle, Metropark, select specialty boutiques, and online at www.ROARCLOTHING.com
On April 24 (1915) RoarUSA joins communities (half million Armenians live in the US) who observe and commemorate the first Genocide of the 20th Century. Politics aside, learn about history and give a Roar for human rights.




More info on the 1915 Genocide visit. http://armenianfilm.org/