Expresso Walk And Talk with...

Happy birthday Twitter! On its sixth birthday, the site now boasts more than 140 million active users, Twitter announced on its blog Wednesday. Users now send 340 million tweets a day, which is more than 1 billion every three days. Six years ago, on March 21, 2006, Twitter founder Jack Dorsey posted the very first public tweet on the micro-blogging platform.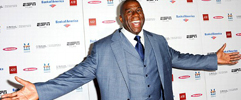 Dodgers Got Magic! A group led by Lakers great Magic Johnson has been selected as the next owners of the Dodgers. The bulk of the funding to buy the Dodgers came from Guggenheim Partners, a Chicago-based financial services firm with Mark Walter, the firm's chief executive. Johnson would own a small stake in the Dodgers, as would Peter Guber, a veteran Hollywood executive and co-owner of the Golden State Warriors. Johnson and Guber are partners in the Dayton Dragons, a minor league baseball team that has sold out 844 consecutive games, an ongoing record in U.S. professional sports. Johnson brought five championships to Los Angeles, marrying sports and entertainment as leader of the "Showtime" Lakers in the 1980s. The three-time NBA most valuable player was inducted into the Hall of Fame in 2002, by which time he had launched a business empire that has included movie theaters, banks, restaurants and film production. The Dodgers announced the winning bid was for $2 billion, a record price for a sports franchise if the sale is approved. In addition, owner Frank McCourt and "certain affiliates of the purchasers" would buy the land surrounding Dodger Stadium for $150 million. Go Dodgers!

Whalley Back to Capitol? Former Warner Bros. Records chairman/CEO Tom Whalley has a solid history with Capitol: He went there in the 1980s after leaving his first A&R gig (at Warner), signed Crowded House and left late in the decade to join Interscope. He was lined up to run an imprint at Universal that would have consisted of a small, A&R-based staff that would then upstream its releases through Universal Republic. Early in the fall, Whalley began meeting with Universal executives about his impending label - so far hush, hush. We hear that Whalley is on the UMG payroll, standing by until Universal takes over EMI, at which point he'll take over Capitol. Meantime, European Union antitrust regulators have opened an in-depth investigation of Universal's £1.2bn bid to buy EMI's recorded music unit, saying the proposed deal could reduce competition. EMI owner Citigroup took control of the record label, whose artists have included the Beatles, Queen and Coldplay, after its previous owner Guy Hands' buyout shop Terra Firma defaulted on loans owed to the investment bank.


The Playboy Jazz Festival offered its 2012 lineup at a February 16 press conference with a mix of new and returning talent. Much of the press event was handled by comedian and jazz buff Bill Cosby, who will return with his own band to emcee the two-day festival scheduled for Father's Day weekend June 16-17, 2012. Headliners scheduled for this year include 2011 Grammy winners Christian McBride Big Band and Terri Lyne Carrington's Mosaic Project, along with Ramsey Lewis, The Cookers, Sheila E., Boney James and numerous others.

photo: Mr. BonzaiThe Great British Recording Studios Was your game in the UK studios in the roaring 1960s or 1970s? Were you a producer, engineer, maintenance or assistant engineer, tape op or teaboy? Here's your opportunity to share your memories or photographs for possible inclusion in a new book by vet music journalist, Howard Massey. Simply write to: Howard Massey at gbrs@aprs.co.uk or snail mail c/o the APRS, PO Box 22, Totnes, Devon TQ9 7YZ, UK
Howard Massey is best known as the author of the two Behind The Glass collections of interviews with the world's leading engineers and producers. He also co-authored Beatles engineer Geoff Emerick's 2006 memoir Here, There and Everywhere, and has written hundreds of articles for audio magazines. He started his career as a musician and engineer/producer in England, working at Trident, SARM, Pathway and other facilities with artists such as Elvis Costello, The Fixx, Madness, Thomas Dolby and Spandau Ballet. Each chapter of the book will focus on a well-known English studio (including Abbey Road, Olympic, Trident, IBC, Decca, Pye, and more than a dozen others) and will provide comprehensive descriptions of physical facilities and layout, along with equipment and configuration, as well as discussions about the main recording techniques and technical innovations developed at each studio. Equally important will be the people side: listings of key personnel, dozens of photographs, and anecdotal "stories from the studio" that reveal the inner workings behind many of the world's best-loved and most enduring recordings. The Great British Recording Studios will be published by the Hal Leonard Corporation in both hardcover and paperback (as well as eBook format) and will be distributed worldwide.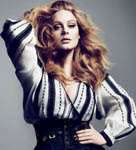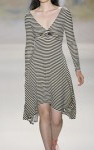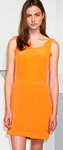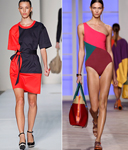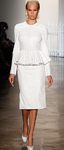 Spring 2012 Trends: If music trends follow fashion, it's cheerful color-blocking, super bold and retro meets futuristic patterns --Oranges, pastels, metalic, white and airy spells the look. Italy offers Dolce & Gabbana and Roccobarocco Runway Show - Milan Fashion Week Spring 2012 Watch runway highlights from Tracy Reese SPRING 2012 Collection at Mercedes-Benz Fashion Week in New York. Alicia Keys, Diddy & Paul McCartney were front row at Paris Fashion Week. Watch Lanvin, Dior, Chanel , Burberry runwyas. So, whose music is ruling the runways? Adele (Cover of Vogue), Lady Gaga, Rihanna, Nicki Minaj, Katy Perry, Madonna to Janis Joplin -- the mood is soulful, Latin and sexy!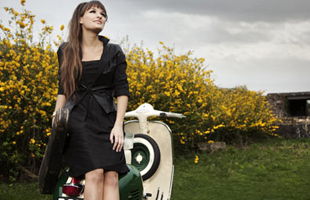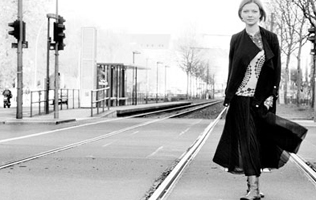 |
Nicola Benedetti poses for her latest album cover: 'The photos were all taken in cold England.' Photograph: Simon Fowler/ Decca Alina Ibragimova: drawn to the avant garde. Photograph: Sussie Ahlburg
The New Faces of Classical. The face of classical music once belonged to an old man, usually an octogenarian conductor: craggy Klemperer, Karajan with his bristling white quiff. Now, as orchestras and recording companies adjust to new demographic realities, the face of the art more often belongs to a young woman whose body is part of the pitch. "I used to be shy," Nicola Benedetti admits, "but the violin gave me a voice." She uses her verbal energy to campaign for music education in schools: she is "Big Sister" to Big Noise, Scotland's equivalent to Venezuela's El Sistema, which weans teenagers from their electronics and organises them into orchestras. Alina Ibragimova specialises in chamber music, and has recorded obscure composers such as Nikolay Roslavets and Karl Amadeus Hartmann – one persecuted by doctrinaire Bolsheviks, the other internally exiled during the Third Reich. Her affinities are avant-garde: She has played in a cocoon-like installation of spiralled ribbons by Zaha Hadid, and in an ancient Manchester library transformed into an alchemical den by the Brothers Quay. Alina will step-in to replace the indisposed soloist with the London Symphony Orchestra, conducted by Rafael Frühbeck de Burgos, at the Barbican Centre London on Sunday 25 March, performing the Mendelssohn E minor violin concerto.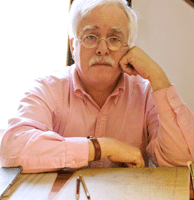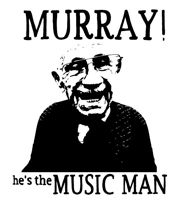 "Music Man Murray" with Van Dyke Parks A Film by Richard Parks. Meet 90-Year-Old record collector Murray Gershenz and his son, Irv. Their collection is housed in a wholesale store in Los Angeles with nearly half million records. Beethoven and Chopin sit a few aisles over from Stan Kenton and Buddy Rich. Every Beatles album ever released-with at least 20 copies of "Sgt. Pepper's Lonely Hearts Club Band"-line a shelf. Prices range from $3 to $2,000. Filmmaker, Richard Parks met Murray as a teen-aged patron of his shop. "Years later, when I read Murray was abandoning the place, I knew I was well-poised to make a film about it," Parks explains. Richard's father, Van Dyke Parks, contributed to the short film's, Music Man Murray's score. Van Dyke Parks is best known and loved for his session work with the Byrds and the Grateful Dead in the 1960s to arranging albums for Joanna Newsom, Rufus Wainwright, Inara George more recently. Parks came to Hollywood as a child actor, but switched to music, where he wound up at Warner Brothers as an arranger, composer, lyricist, and idea man. Indeed, no one knows more about reinvention than Parks who recently headlined a show in Santa Barbara Independent Film Festival on January 31 at Soho Restaurant & Music Club, following a screening of the doc film, 'Music Man Murray'. His records span the gamut from Americana, bluegrass, and ragtime to progressive art rock and film scoring too! He also played at Largo late last year for a benefit concert for Japan's music student programs hit hard by the Tsunami (along with Sam Phillips and Eric Gorfain from The Section string quartet). To commemorate four decades of work as an arranger, Parks has released a CD compilation of such work, aptly titled "Van Dyke Parks Arrangements Volume 1," on his own record label, Bananastan. In addition, he's started releasing a limited-edition series of 45 singles, featuring full-color sleeve art from the likes of Art Spiegelman, Ed Ruscha and Charles Ray. "A solo album didn't occur to me. I didn't need to be recognized. I wanted simply to be in the studio," he says in an interview with LA Times. His latest arranging credits is with electronic musician Skrillex recording 40 musicians at Capitol studio. Parks also recently opened for Fleet Foxes. "Parks and I have been friends and collaborators for many years. He asked me to come aboard to help record, mix, and master his collection of singles, that will ultimately be released as an album to be known as Songs Cycled. For now, the songs are being released as 7" 45 rpm stereo disks with artists of great stature providing the cover art," says Ira Ingber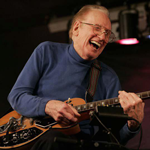 Les Paul Collectors! Mark your calendars - May 29-June 8, 2012. Memorabilia, instruments and personal effects that belonged to Paul's estate will be auctioned on June 8-9, on what would have been the rock-n-roll icon's 97th birthday. Paul died in 2009 at the age of 94. According to Celebrity auctioneer Darren Julien, the vintage collection includes a 1968 Prototype Gibson Les Paul Custom Recording Model, with an estimate of between $60,000-$80,000, and a 1951 Fender Nocaster serial number 1751 with an estimate of between $40,000-$60,000 that was personally gifted to Paul by Leo Fender. Other items include a early 1970s 16-track recording machine, a longtime tour rig and a grand piano used by Paul in his recording studio in his house in New Jersey. The auction will be held in Beverly Hills and will be preceded by a 10-day free public exhibition. The auction benefits the Les Paul Foundation. Julien's Auctions 9665 Wilshire Boulevard, Suite 150 Beverly Hills, California 90210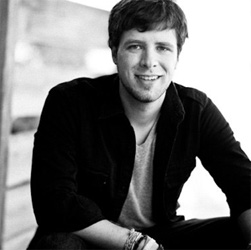 Tim Helperin via SXSW
Tim's Mottos: Your first risk leads to many other risks. Figure out the "why" before the "what". To be creative, stay true to yourself. Be patient and unsatisfied. Never discount any possibility. Good advice from a young man! Singer/songwriter Tim Halperin is a native of Omaha, Nebraska where his love of music began with piano lessons at age six. Tim's fan base rapidly grew with the debut of his first music video for the hit song "She Runs". With a budget of $500 and a cast of volunteers, the video went viral with over 100,000 views and drew the attention of Jimmy Kimmel for its creative continuous set format. In 2010 he wrote a song for a TCU mentor and breast cancer survivor Susan G. Komen for the Cure program. Tim's "We Fight Back" song has been showcase at halftime football game tributes to breast cancer survivors as seen at www.youtube.com/frogsforthecure. Tim was the first ever competitor to perform an original song on Idol to qualify for the Top 24. He's recognized as one of the Top 12 Males in this year's American Idol competition (season 10). Tim served as mentor and original songwriter for dj Kraddick's Summer Rock Camp and performed in Disney World at Thanksgiving for the Kidd's Kids Charitable Foundation. His original song "All You Got" benefits the Kidd's Kids Foundation. In September, 2011, Tim released his "Rise and Fall" full length CD which immediately rose to #1 on the singer/songwriter iTunes charts where it stayed for four days. Two weeks later, the CD hit #14 on the Billboard heatseekers charts. His single "The Last Song" is being spun at top 40 radio stations across the country. Tim has opened for Lee Ann Womack, The Fray, and Jason Derulo and has been a headliner at the San Antonio, New Orleans and Dallas House of Blues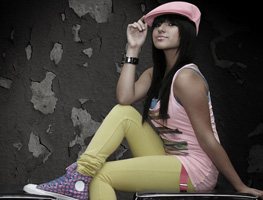 Rapper and singer-songwriter Becky G (Gomez) is the newest Dr. Luke's (credits producing and/or co-writing hit songs for Katy Perry, Taio Cruz, Flo Rida, Britney Spears, Kelly Clarkson) Sony/RCA signing. Check out her video for the track Novacane that lead her to buzz. G has the moves, the voice and the strategy to cross over. Her Heart's in Music. She's wants to "Sing with Brandy....trying to win a Grammy!" Hear her rap over "Otis" Sources say that Sony is paying $60 million dollars to Dr. Luke to start a new label, Kemosabe Records, and produce music exclusively for the company
Real Estate Expresso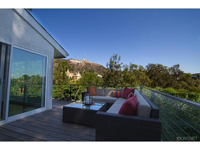 Home with studio- Bedrooms 3 Bathrooms 2.5 Square Feet 3,071
Modern living with Pilchner Schoustal professionally designed recording studio with both exterior and in-home entrances. Views of the Hollywood sign. Custom remodeled home with an open floor plan, wood floors, custom designed dog yard and wiring for a Smart Home system. In kitchen, enjoy stainless Viking & Sub Zero appliances and granite counter tops. Built in Miele washer & dryer. Two car parking garage. List Price: $ 1,495,000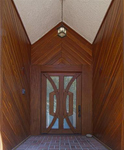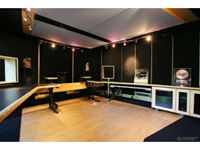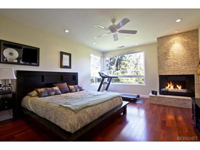 Home doubles as Zen sanctuary Bedrooms 6 Bathrooms 7 Square Feet 6,000
Off Beachwood Canyon, stunning views of the Lake Hollywood on 2+ acres, this Japanese estate features private gardens, water ponds and streams. This world of serenity, charm & beauty will inspire your creativity and serve as a haven for entertaining or as a secluded refuge. Fine imported Japanese materials accent throughout. Amenities include a Tatami room, outdoor movie theater, amphitheatre and guest quarters. Two car parking garage and off street parking; Guest & Maids Quarters List Price: $6,729,000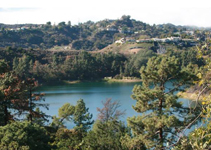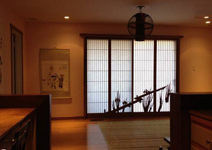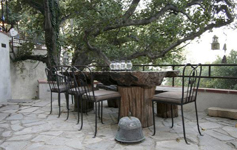 Contact: Candace K with Coldwell Banker, Tel: 323.559.0856, Email: CandaceKentopian@yahoo.com

RIP




December 19, 1925 – March 6, 2012
Composer/songwriter Robert Sherman wrote "It's A Small World " and wrote for: Charlotte's Web, Chitty Chitty Bang Bang, Mary Poppins, and Winnie The Pooh. He was 86.

November 15, 1937- March 8, 2012
Trammps frontman, soul singer Jimmy Ellis (Disco Inferno in '77 Saturday Night Fever) continued to tour until 2010. He belted out the refrain "Burn, baby burn!"
November 29, 1947 – March 3, 2012
Rock guitarist Ronnie Montrose helped launch the career of Sammy Hagar. He was 64.
Music Capsule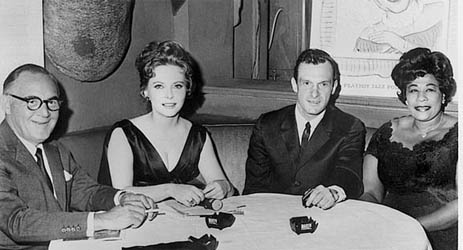 Benny Goodman, Joyce Davidson, Hugh Hefner and Ella Fitzgerald, New York, 1962
Funny Signs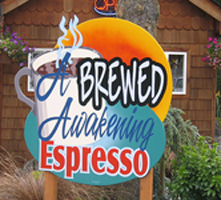 Send us a funny sign from your hood...and we'll post it here!

Until next month...EXPRESS YOURSELF
studioexpresso -- where you can find trusted names in music to work with
COME TOGETHER!

Your feedback is valued and welcomed - feel free to contact us via e-mail or phone
Thank you!