TUBE-TECH GEAR CHOSEN FOR PRESTIGIOUS RECORDING ARTS STUDIO






Expresso Walk And Talk... .


The Santa Fe Mix You may not live in this area, but you can hear it online as well at www.KBAC.com. (Click on the little "Listen Live" icon toward the upper left part of their opening screen, and wade through the little commercial...then you should get the broadcast stream.) It's Monday evening, from 10:00-midnight in Santa Fe, so if you are in California it will start at 9:00. "We'll be playing lot of good live music performed in the studio by fine local music artists, with interviews and some other fun stuff. There is a lot of great musical talent in this area, and we are excited about building a showcase for them," says David Schwartz, co-host and producer of a new weekly radio show that premiers this Monday June 1


New Music Spins. The day after Snow Patrol's "Chasing Cars" played on Grey's Anatomy, it became the most downloaded song on iTunes, and the show's soundtrack was later nominated for a Grammy. After that, Atlantic Records gave Alexandra Patsavas of Chopshop Records her own label. Most recently, she selected the soundtrack for the movie Twilight, which has brought in $380 million at the box office to date.


MySpace's New No. 1 Friend Former Facebook exec Owen Van Natta becomes CEO of MySpace In April 2009. Owen Van Natta was the CEO of Project Playlist. He served the Chief Revenue Officer at Facebook until he left in February 2008. Prior to Facebook, Owen was Vice President of Worldwide Business and Corporate Development at Amazon. He was part of the executive team of A9.com, the Amazon search company, and he was responsible for business development and sponsored-link advertising. Owen holds a bachelor's degree from the University of California at Santa Cruz.



The vision of the A R Rahman Foundation is to strive towards making poverty history. As a first step towards achieving this vision, the foundation will set up educational institutions and provide world class, state-of-the-art infrastructure and education to underprivileged children who do not have the means to access & fund their education. This will equip them with knowledge and skill sets to pursue specialized higher studies that will provide them career opportunities to build a secure future for themselves and their families. You might know A.R. Rahman as the Oscar-winning composer behind Slumdog Millionaire's "Jai Ho," which has been downloaded more than 100,000 times on iTunes and was re-recorded as a hit collaboration with the Pussycat Dolls. But Rahman has been writing Bollywood hits since 1992. His soundtracks have reshaped Indian pop, adding influences from jazz, reggae, and Western classical music, and have sold more than 100 million copies. Rahman also created the musical Bombay Dreams and has been testing new forms of music distribution; through a tie-up with Nokia, he recently released an album just for the company's music-phone users in India. Rahman released a coloring book for children featuring stories based on human values of love & peace. A new story to be released every month. Each coloring book is priced at INR 99/- only and proceeds from sales will go towards the A R Rahman Foundation.

In music, all roads lead to -- and from -- Jimmy Iovine, Chairman, Interscope Geffen A&M Records. The resurrection of the New Kids on the Block. The exclusive Best Buy deal for Guns N' Roses. MySpace's music venture. Dr. Dre's high-tech headphones. Iovine had a hand in all these projects -- and he's still thinking big, bold, and increasingly multimedia. "We just built a television studio across the street from Interscope," he says. "It's a performance-nightclub facility where we'll create new content every day," Iovine says.
Follow The Ninth Hole
TEC L.A. Open's 9th hole co-spnosored by studioexpresso and Studios Suite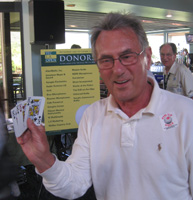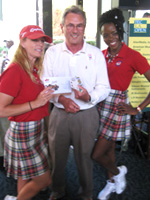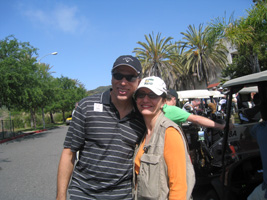 l-r: All Kings, Al Schmitt the winner of 19 Grammys (r), as well as the Academy's Lifetime Achievement Award; studioexpresso's Claris with engineer/mixer, David Rideau

The Mix Foundation for Excellence in Audio and Honorary Chairman Al Schmitt joined close ot 100 players from audio royalty at the 9th hole co-sponsored by studioexpresso and Studio Suite on May 11. "Joel (Stoner of Studio Suite) and I were happy to respond to organizer, Karen Dunn's invitation this year. It felt good to support the 14th Annual TEC LA Open (formerly Mix). We had a blast. I think everyone enjoyed the beautiful day at Malibu Country Club and had a good time especially at the 9th hole where variety of beverages including espresso got served," says studioexpresso's Claris Sayadian-Dodge.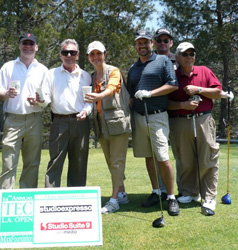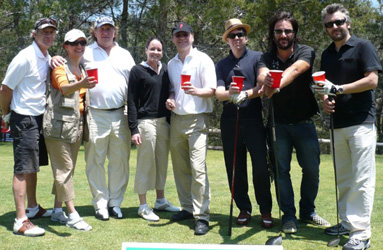 l-r: Studio Suite's Joel Stoner, Tournee Chairman and legendary mixer/engineer, Al Schmitt, studioexpresso's Claris Sayadian-dodge, Capitol Studios.....; Ed Cherney, Trish Silverman and Stoner of Studio Suite,....Gavin Lurssen
"Best Ball" tournament winners and loosers were all smiles. First place went to Natural Soundfields Limited (Eric Tomooka, Ken Dahlinger, Mike Cruz and Richard Gordon) with a score of 57; second to Ed Cherney Team (Cherney, Scott Thurston, Frank Pirruccello and Jerry Kanter) with a score of 61; third to The Village (Charlie Bidwell, Ken Cross, Rudy Tomjunovich and Kyle Smith), also with a score of 61 but which lost on a card-off versus the second-place team with a birdie on hole 5. The Long Drive went to Cyle Wehbu; Closest to Pin to Alex Brown; Longest Putt to Rudy Tomjonovich; and Putting Contest to Jason Toney.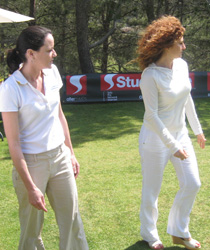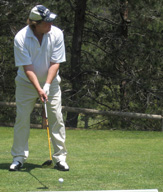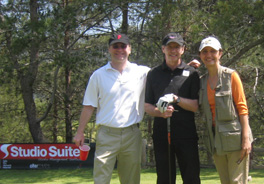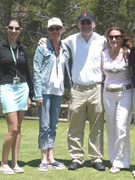 Trish Silverman & Kolet Minassian; Ed Cherney at the 9th Hole sponsored by studioexpresso and studio suite; Le Mobile's Guy Charbeneau with Joel and Claris; Studio Suite's Stoner flanked by Studio angels and managers of Record Plant, Sound City and Capitol Studios'
Attendees included music producers, engineers and other professionals from leading production facilities, manufacturers and distributors. "We are grateful to the many companies who are sponsoring the event in this time of economic uncertainty," said tournament director Karen Dunn of KMD Productions. Proceeds from the tournament support Mix Foundation's educational programs, including the TEC Awards and TECnology Hall of Fame.

From The Stage To The Streets and Back
The Soloist Raises Awareness For The Homeless and Mental Illness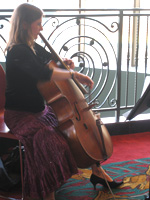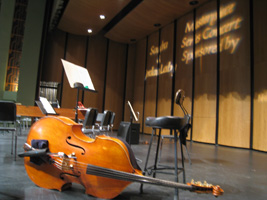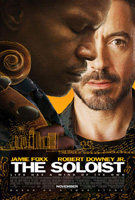 l-r: New West Symphony's Wendy Velasco; The Soloiost

The Soloist is based on a true story about LA Times Columnist Steve Lopez (played by Robert Downey, Jr) who meets the mysterious figure Nathaniel Ayers (Jamie Foxx), a former music prodigy living on Los Angeles' skid row.
Lopez embarks on a quixotic mission to get Ayers who is obsessed with Beethoven, Mozart, Stevie Wonder and Neil Diamond, off the streets and back to the world of music. But even as he fights to save Ayers' life, he begins to see that it is Ayers – with his unsinkable passion, his freedom-loving obstinacy and his valiant attempts at connection and love – who is profoundly changing Lopez.

The Soloist producer Gary Foster was guest of The New West Symphony at a recent film screening at Muvico theater at The Oaks. Foster spoke about the film and expressed the rewarding experience despite the lack of the box office success.
Edie Markman who plays violin with the LA Phil spoke about the 14-hour shoot that produced the magical scene with Ayers attending a concert of the LA Phil. New West Symphony benefit organized a food drive with Manna, a local Conejo Valley food bank. New West Symphony Assistant principal cellist, Wendy Velasco played at the pre-screening reception (Ben Hong, LA Phil's assistant principal cellist taught Jamie Foxx the cello in preparation for his role as Ayers).
Maestro Brott presented Foster a with New West Symphony comissioned collectible posters of Beethoven and Mozart by artist/designer, John Vanhamersveld.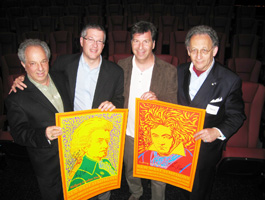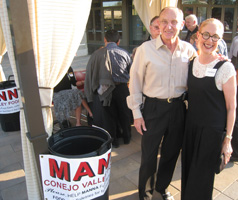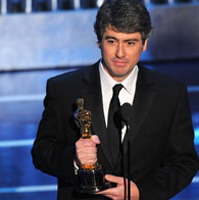 l-r: New West Symphony President, Len Linton, Executive Director, Nelson Dodge; Soloist producer, Gary Foster and NWS music director, Boris Brott; Symphony guests and patrons offer donations to Manna; composer Dario Marianelli

The Soloist is directed by the young, gifted and British Joe Wright (Atonement, Pride and Prejudice). The score is written by Dario Marianelli. Though the subject matter is heavy, the filming and story telling is poetically light hearted. We give it a studioexpresso thumbs up! This may not be your box office smash hit but look for it at the Oscars! The Song When Robert Downey Jr.'s character is in his house; dancing and drinking wine at night towards the beginning of the movie? Mr. Bojangles by Neil Diamond. Decca Release the CD with Los Angeles Philharmonic Orchestra performances on 4/21/2009. Watch the trailer here

MetAlliance Certifies More Products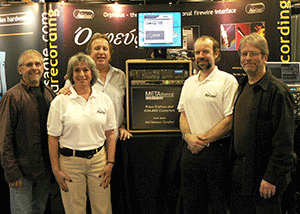 L-R: Elliot Scheiner; Janice Norton, Prism US Operations Mgr.; Ed Cherney; Frank Oglethorpe, Prism US Sales and Technical Specialist, and George Massenburg.

Prism Sound, manufacturer of premium-quality interfaces and converters for the recording and broadcast markets, has been granted Music Engineering & Technology Alliance certification for two of its products, the ADA-8XR multi-channel AD/DA converter and the Orpheus multi-channel FireWire computer interface. Established in 2005 by renowned music producers and recording engineers Chuck Ainlay, Ed Cherney, Frank Filipetti, George Massenburg, Phil Ramone, Elliot Scheiner, and Al Schmitt, the METAlliance is a collaborative community that allows producers, engineers and audio technology manufacturers to work together to ensure the highest standards of audio production. At Capitol Studios in Los Angeles, Al Schmitt has been using Prism Sound's ADA-8XR converters to record Willy Nelson, Barbra Streisand and Diana Krall. "In my opinion," he commented


The E.N.D.
New Black Eyed Peas album Mastered at Bernie Grundman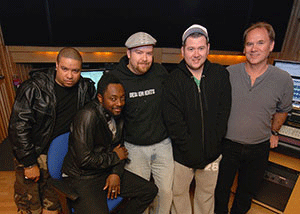 L-R: During mastering sessions at Bernie Grundman Mastering are Dante Santiago, A&R creative executive producer; will.i.am, artist/executive producer; Dylan "3D" Dresdow, mixer; Padraic "Padlock"Kerin, recording engineer; Chris Bellman, mastering engineer. Photo by David Goggin.
Renowned rapper/producer will.i.am booked Bernie Grundman Mastering for sessions with mastering engineer Chris Bellman to finalize the new Black Eyed Peas album for manufacturing and distribution. The Interscope album, The E.N.D. (Energy Never Dies), is set for June 9 release on the Interscope label. Will.i.am rose to fame as frontman and founder of the hit rap group The Black Eyed Peas, with pop singer Fergie, and rappers Taboo and apl.de.ap. After the 2008 US presidential election, will.i.am released "It's a New Day." The video depicts historical events that led to the election of the first African-American President of the United States and features celebrities such as Fergie, Olivia Wilde, Kanye West, Harold Perrineau, Kevin Bacon and his wife Kyra Sedgwick. It first debuted on The Oprah Winfrey Show, and appears on the 2009 compilation album, Change is Now: Renewing America's Promise. In honor of the inauguration of Barack Obama as President of the United States, will.i.am collaborated with producer David Foster on the patriotic song "America's Song", with contributing vocals from Seal, Bono, Mary J. Blige, and Faith Hill. In the just-released film X-Men Origins: Wolverine, will.i.am plays Wraith, a teleporter who befriends Wolverine (Hugh Jackman) during a mutant military mission to Africa.? Years later, Wolverine tracks down his pal at a nondescript boxing gym in Las Vegas and the two take off on a fact-finding adventure. "Boom Boom Pow," the first single from the new Black Eyed Peas album, is now available.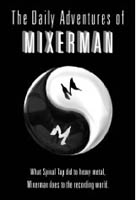 Mixerman. The Book. "We're going to smoke fatties and make a record," says Willy in the book.
The mystery writer's blog may have been more interesting than the book, but the fans have compared him to Spinal Tap.
Like most narratives, Mixerman's diary has many anti-heroes for whom the readers can have nothing but contempt.
A recording engineer working with a famous producer on the debut album of an unknown band with a giant recording budget. Did you say big? Those were the days! While describing brilliantly the hate and hilarity that big budgets, big egos and bigger expectations bring to 'artistic' endeavors, Mixerman's diary soon became both a fast growing Internet sensation with a huge following as well as a sword of Damocles he had sharpened himself. Is it true that he weighs in excess of 450 pounds and still manages to perform daily Pilates with the grace of Baryshnikov at the Venice Beach Gold's Gym? His publisher says he can be reached through his website mixerman.net where he also hosts a regular and popular podcast on recording. Your guess as to his true identity is as good as ours, but if you figure it out, please let the publisher know. Hal Leonard would like to send him a big check!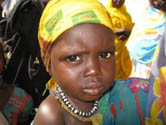 Fast For Life "Can it be possible that right now, two and a half million people are waking up in refugee camps having been driven from their homes by violent means? Under the same sun, could it be true that almost half a million people have died of starvation, violence, and disease over the past six years in Darfur? And if this is true, why has the media remained almost completely silent on the issue? Why has our government maintained it's current stance of inaction?," asks recording artist Jon Foreman joined the DARFUR FAST FOR LIFE today, following activist-actress Mia Farrow and Virgin Group Founder and Chairman Sir Richard Branson. A longtime activist and front man for multi-platinum selling rock band Switchfoot, Foreman undertook a water-only fast, in order to raise awareness of the humanitarian crisis. Hear and watch Sir Richard Branson and others in sharing their experiences during the fast through video and blog posts at www.fastdarfur.org. To purification of body, mind, and soul!
Artist Come Together!
Chilla in Isla Vista, California with Blue Turtle Seduction
May 2009 or Woodstock 1969? Peace, Love and Harmony is alive on the campus of UC Santa Barbara where Blue Turtle Seduction entertained fans who made the lazy Sunday afternoon come to life on the dance floor.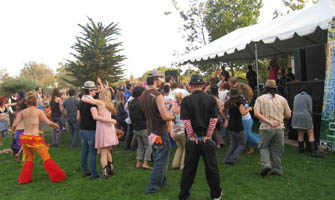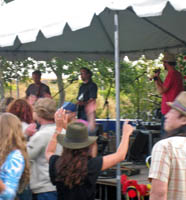 Artist/location: South Lake Tahoe, CA band, The Blue Turtle Seduction is: Adam Navone -drums
Christian Zupancic -fiddle, mandolin, vocals; Glenn Stewart -harmonica, vocals; Jay Seals -guitar, vocals; Stephen Seals -bass

Who Meets Who: jam-newgrass?, how about gypsy rock?, no its Duran Duran meets String Cheese Incident, meets the Clash ... no its not, its Blind Melon meets the Samples... forget it, just come to the show!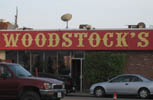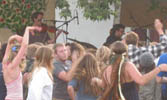 Milestone: new album, 13 Floors, available at iTunes, Amazon, eMusic, Rhapsody. Also on Pandora (A New kind of Radio -- stations that play only music you like)

"A poem is a naked person... Some people say that I am a poet."
--Bob Dylan (67-year-old Dylan is on top of his game on his 33rd studio album, Together Through Life, released this month).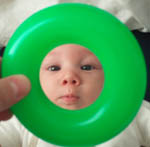 Thank you Vessy Mink for submitting The Earth Loves Me
Happy Father's day to all you Dads -- June 21!
You are subscribed as %Email% Please click here -- http://www.studioexpresso.com/MailListForm.asp to unsubscribe or subscribe from any future mailings. We respect all requests. Thank you