Expresso Walk And Talk... .

26th Annual ASCAP Pop Music Awards
Winners Celebrated at the Renaissance Hollywood Hotel in Hollywood on April 22nd





Songwriter of the Year: Stargate's Mikkel Eriksen & Tor Hermansen
Song of the Year: "Bleeding Love," written by Jesse McCartney and Ryan Tedder
Publisher of the Year (tie): EMI Music Publishing and Sony/ATV Music Publishing
Special awards were presented to Ann & Nancy Wilson of Heart who were honored with the ASCAP Founders Award; Wyclef Jean who received the ASCAP Creative Voice Award; and Santigold who received ASCAP's Vanguard Award. Awards were also presented to the songwriters and publishers of ASCAP's most performed pop songs of 2008.
The Top 5 most performed songs of 2008 (in alpha order) were:
"Apologize," written by Ryan Tedder
"Bleeding Love," written by Jesse McCartney and Ryan Tedder
"Love Song," written by Sara Bareilles
"Low," written by Flo-Rida
"No One," written by Kerry "Krucial" Brothers, DJ Dirty Harry and Alicia Keys

ASCAP Publisher of the Year honors went to both EMI Music Publishing and Sony/ATV Music Publishing , who tied with 20 award-winning songs each. ASCAP CEO John A. LoFrumento and Chairman of Paramount Allegra Music and ASCAP Board Member Irwin Z. Robinson presented the awards to Roger Faxon, Chairman and CEO of EMI Music Publishing and Martin Bandier, Chairman and CEO of Sony/ATV Music Publishing and their creative teams. Jerry Cantrell of the influential band Alice in Chains and ASCAP President and Chairman Paul Williams presented Ann and Nancy Wilson of Heart with ASCAP's Founders Award (Past recipients include Jackson Browne, Elvis Costello, Melissa Etheridge, Annie Lennox, Joni Mitchell, Steely Dan, James Taylor, Tom Waits and Neil Young, to name a few). ASCAP Senior Vice President Domestic Membership Randall Grimmett presented Wyclef Jean with ASCAP's Creative Voice Award (Past recipients of ASCAP's Creative Voice Award are Metallica and Green Day, who received this honor in 2004 and 2006, respectively). The awards celebration featured several performances throughout the evening, including those by special honorees Ann & Nancy Wilson and Wyclef Jean. New ASCAP member Natasha Bedingfield performed two songs, including "Pocketful of Sunshine" which earned her co-writer John Shanks a Pop Award. Jesse McCartney sang his hit "Leavin'," which was penned by Corron Cole, Terius "The Dream" Nash and Christopher "Tricky" Stewart . OneRepublic performed their Pop Award-winning hits "Apologize" and "Stop and Stare;" and Jason Reeves and Mikal Blue were on stage to sing their award-winner, "Realize" (a hit for Colbie Caillat) with songwriter and American Idol judge Kara DioGuardi, who signed Reeves to Warner Bros. Records. Many of the evening's winning songwriters were on hand to collect their awards, including multiple winners Lukasz "Dr. Luke" Gottwald who received four awards; Terius "The Dream" Nash, Christopher "Tricky" Stewart and Ryan Tedder who collected three awards each; Kerry "Krucial" Brothers, Stacy "Fergie" Ferguson, Andre Merritt, Jason Reeves, and Brian Kennedy Seals who won two awards each; and Jimmy Jam who won for "Bust It Baby (Part 2);" Quincy Jones for "Good Life;" Kardinal Offishall for "Dangerous;" Johntá Austin for "With You;" and Webbie for "Independent." list of winners here.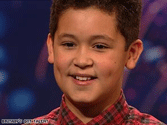 Move over Susan Boyle! A week after the Scottish woman became a global sensation following a barnstorming audition on "Britain's Got Talent," a 12-year-old Welsh boy, Shaheen Jafargholi, with a Motown voice has been hailed for his "life-changing" performance on the TV show after earning a standing ovation from Simon Cowell. The little dude with big voice and dimples! Gentlemen and ladies at labels -- line up with your offers! He'll be choosing carefully after receiving the TV talent show's £100,000 ($146,000) prize. 4,461,365 views on YouTube.
Friends of Music In Santa Monica Celebrate with Honoree Eugene Levy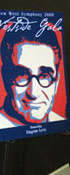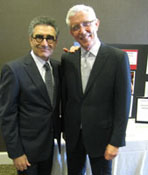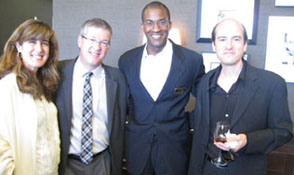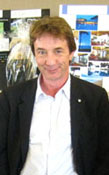 New West Symphony Gala at Sheraton Delfina honoring Eugene Levy on April 26 with Fritz Coleman, Emcee and guests Tamara Sardina, Nelson Dodge (NWS), Ramsey Jay Jr. (NEW board), Rafa Sardina, Martin Short, and studioexpresso's Claris Sayadian-Dodge with Pianist Arnaldo Cohen
On Sunday, April 26, 2009, Emmy® and Grammy® Award Winner, Eugene Levy (Jim's Dad in American Pie, Best In Show, A Mighty Wind and Waiting for Guffman which he co-wrote) received the 2009 New West Symphony Bravo Award.
He was specifically recognized for his dedication to the arts, music, and support of New West Symphony and its efforts to enhance the Greater Los Angeles community through music and education at The New West Symphony's Westside Gala.
The Master of Ceremonies for the luncheon, Fritz Coleman, KNBC-TV, Channel 4, "Weathercaster", guided attendees through a fun-filled afternoon of Music, Live Auction, and Special Surprises. Founding Music Director of the New West Symphony, Boris Brott, presented the 2009 Bravo Award to Mr. Levy at Barnum Hall in Santa Monica, CA. Eugene who was elequent and gracious in his remarks about the important role of music in people's life, was accompanied by his good friends, Martin and Nancy Short and Catherine O'Hara. Gala guests included: Rafa Sardina and his wife Tamar.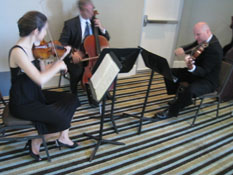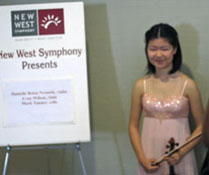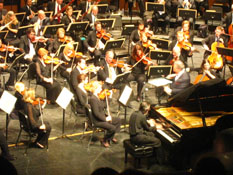 New West Symphony's Danielle Bellen-Nesmith, Assistant Concertmaster, Mark Tanner, Principal Cello and Evan Wilson, Viola; New West Symphony with Arnaldo Coehn, Piano

The luncheon musical guest included New West Symphony musicians, Mayumi Kanagawa. At 14 Kanagawa, began playing the violin when she was four years old and was a student in the Juilliard School's Pre-College Division for three years. Currently studying with Robert Lipsett, at the Colburn School, Mayumi won first place in the Connecticut International String Competition in 2006 and recently performed with the New West Symphony during Symphonic Adventure Series. Guests also enjoyed music by New West Symphony musicians: Danielle Belen-Nesmith, violin, Mark Tanner , cello and Evan N. Wilson, viola. The well attended luncheon was followed by the orchestra performing at the recently renovated (8 million dollars later) Barnum Hall (Santa Monica High School). The concert program included: Bartók's Concerto for Orchestra, Kodály's Dances of Galánt, and Liszt's Concerto No.1 in E-flat Major for Piano & Orchestra S.124 with renown pianist, Arnaldo Cohen. 2009/2010 Masterpiece Series Season For the best available seats call 1-866-776-8400 or visit www.NewWestSymphony.org New West Symphony is a non-profit 501(C)(3) organization (Tax ID 77-0406042)

Taking Woodstock Eugene Levy is starring in the next Ang Lee directed comedy based on the memoir "Taking Woodstock: A True Story of a Riot, Concert, and a Life," by Elliot Tiber and Tom Monte. Max Yasgur was an American farmer, best known as the owner of the dairy farm in Bethel, New York at which the Woodstock Music and Art Fair was held between August 15 and August 18, 1969. Watch the trailer here
Joni Mitchell's song 'Woodstock' (also covered by Eva Cassidy, Crosby, Stills, Nash & Young and Richie Havens) includes a reference to 'Yasgur's Farm':

I'm going on down to Yasgur's farm
I'm going to join in a rock 'n' roll band
I'm going to get back to the land
And get my soul free...

Back To Bacharach
New Show Opens at The Music Box in Hollywood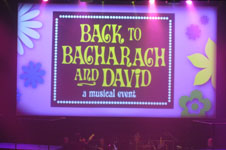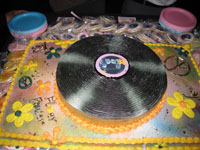 Don't go in expecting to hear Warwick's vintage version of "Do You Know the Way to San Jose" or Karen Carpenter's patented "Close to You." The production — created by Steve Gunderson, who did the musical and vocal arrangements as well as the orchestrations, and actress Kathy Najimy, who also directed — is made to sound light hearted. Smart. Bacharach classics are jewels, with no room to improve. Led by musical director Ben Toth and genially choreographed by Javier Velasco, the show is tong in cheek cabaret. A talented foursome approaches the music in a whimsical vein, with doze of reverence for the composer. Diana DeGarmo, a runner-up on the third season of "American Idol," maintains a loopy go-go air as she sings her heart out. Tressa Thomas seems content to snatch spotlighted moments without milking anything. Tom Lowe, another "American Idol" alum, and Susan Mosher, who was part of the show's original off-Broadway company, are content to hit all the right notes while playing the cut-ups. the producers say Bacharach gave his green light few months back. He must have approved the larger than life images projected onto a hanging screen not so much to illustrate lyrics as establish the right ambience — a close-up of a flower, a civil rights rally and (for "Raindrops Keep Falling on My Head") a poetic drizzle. Issues of gay and lesbian equality and other progressive causes.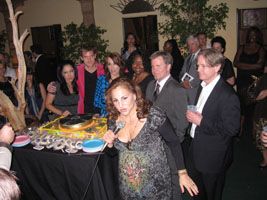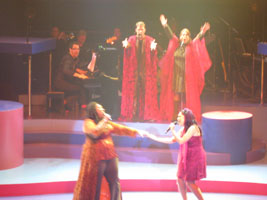 Back to Bacharach and David," The Music Box @ Fonda, 6126 Hollywood Blvd., L.A. 8 p.m. Wednesdays through Fridays, 5 and 9 p.m. Saturdays, 3 p.m. Sundays. (Call for exceptions.) Ends May 17. Tickets: $25-$100. (800) 514-3849 or www.etix.com. Running time 1 hour, 10 minutes.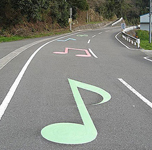 The Singing Road A Musical road is a road, or part of a road, which when driven over causes a tactile vibration and audible rumbling transmitted through the wheels into the car body in the form of a musical tune. Musical roads are known to exist in four countries: Denmark, Japan, South Korea, and the United States of America. To name that tune, drive on this scenic road. in Gunma, Japan which consist of 2,559 grooves cut into a 175 meter stretch of existing roadway and when driven over at 50 km/h, produce the tune of "Memories of Summer".

Peermusic has announced the appointment of Mary Megan Peer as Vice President of Business Development. Ms. Peer, who will report to CFO Bill Gorjance, joins peermusic from Investment Banking where she executed transactions for clients in the media and entertainment sector at S.G. Cowen and Jeffries & Company. Most recently, she was Vice President in the New York-based media and telecom group of Piper Jaffray.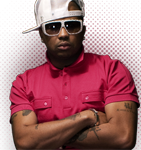 The Dream Love Vs Money is in the stores now. With over a decade of hit-making experience and a certified smash in Rihanna's 1 single, "Umbrella; Terius "The-Dream" Nash is stepping out. "Music is uninspiring right now" says the confident Atlanta native. "The bar needs to be raised," he adds. We couldn't agree more.

Simplify, Manage, Organize. The updated Studio Suite 9 management software from Alter Media is now released. According to president, Joel Stoner, the fairly-priced, user-friendly and user-customizable package fits today's economy. "It's more attractive than ever and gives studios a highly-evolved, "ready-to-go" solution for organization and management,"says Joel. Those who manage business in video/film production, TV, game development, rentals, music publishing, DVD, mastering, radio, graphics, music recording, duplication, web development, etc. will yield maximum return on investment (ROI) through increased productivity with Studio Suite 9. For more details about AlterMedia, Inc. or Studio Suite 9, please visit http://www.studiosuite.com or contact Trish Silverman, Director of Sales, at 800.450.5740 (outside of the US and Canada: + 1.818.752.3900).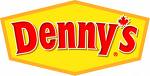 Denny's Allnighter Featuring Your Band
Denny's is embracing its history as an after-party haven for young, hungry drunks (and, the company is quick to point out, sober people too). For years, countless 20-somethings across the country, after a night of carousing, have suddenly craved a Grand Slam — pancakes, eggs, bacon, sausage, the works — to soak up the alcoholic suds in their stomachs. It's 3 a.m., the bars are closed ... let's go to Denny's. (Not that I, for one, know any of this from personal experience.) "When all of us were 18 to 24, we'd give up a lot of things when we didn't have money, but partying wasn't one of them," says Marchioli. "When it comes to disposable income, [young adults] might have less, but let me tell you, their priorities haven't changed." To tap into this base — which the company says it has lost over the past decade — Denny's has created something called the Allnighter program. From 10 p.m. to 5 a.m., the chain has started playing alternative-rock music. It has sponsored more than 30 emerging bands — they get free meals while on tour — and organized late-night meet and greets, and occasional jam sessions, with the musicians in the restaurants. The servers wear casual black T shirts instead of buttoned-up uniforms. Denny's has also just introduced four new late-night menu items, each priced between $3 and $4. These include the "Pancake Puppy 12-pack," a dozen bite-size hotcakes rolled in cinnamon and sugar, and "Kickin' Flavor Wraps," two tortillas served with chicken strips. The company is marketing its new late-night program directly to young people, using Facebook, Twitter and other social-media channels to spread the word. Denny's is well aware that it needs to get younger. After all, the company is over half a century old, and famous for attracting the senior set for 10 a.m. powwows over coffee. Saturday Night Live recently skewered the chain's reputation with this doozy from "Weekend Update" comedian Seth Meyers: "The director of Iowa's Department of Aging said he will not use the abbreviation DOA, since it is also code for 'Dead on Arrival.' Some are suggesting that the Department of Aging go back to its original name, Denny's." Who wants coffee now?' " says Polydoroff. " 'I know where you're at; I've got what you need.' " For more info: info@dennysallnighter.com
Los Angeles-based ARTISTdirect, which operates an online consumer music portal, along with operating MediaDefender, a business which helps prevent media piracy of content from motion picture studios, record labels, and others, said last week that it has acquired MediaSentry, a unit of SafeNet. According to ARTISTdirect, it paid $936K for the business, made up of $136,000 in cash plus $800,000 in a 1-year note. MediaSentry tracks and measures digital media, including locating unauthorized digital content on peer-to-peer and user generated content sites.

Street Distribution
Hollywood Blvd Connects Artists Directly To Fans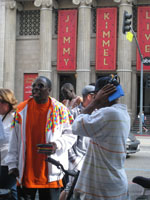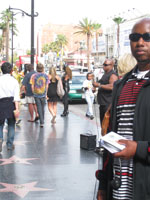 So where do you go when you come to Los Angeles? Hollywood Blvd, of course! We found a unique distribution system on the street complete with "starbuck like" listen then buy underground kyosks. There's an eager audience on every corner who will listen to just about anything offered while shopping for memorabilia from tensil town or catching the Jimmy Kimmel show.
And we noticed money exchanged. One way to grow your music fan base!
Artists COME TOGETHER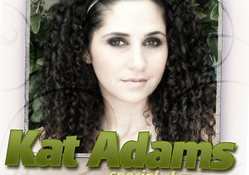 Special guest appearance by Jeffrey Osborne and his short set of hits followed the once 12-year-old finalist of Star Search 90 - Junior Vocalist, Kat Adams. All grown up, Kat sang her heart out with a stellar band to include drummer Curt Bisquera and guitarist/prodcuer Josh Sklair (Etta James) at the Conga room on April 21. The debut Diva who will be releasing an album of originals (penned by her) plus covers, was not far behind Osborne who truly wooed his audience singing "Whoo, whoo, whoo." They equally commanded the love and adoration of a nearly packed house. BOCA's prefix dinner for the evening, on the other hand (I ordered the Cuban dish with black beans), was pricy and not as remarkable.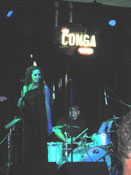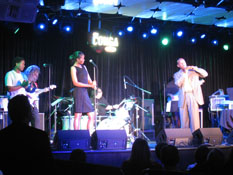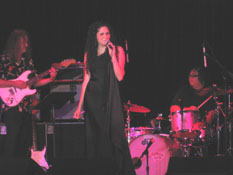 Artist/location: Kat Adams, Los Angeles
Who Meets Who: Diana DeGarmo meets Celine Dionne
Milestone: Star Search 90 Finalist, new album produced by Josh Sklair, Debut show with Jeffrey Osborne and stellar band.
King Krystian's Protest
The Pianist's Vocal Performance At Disney Hall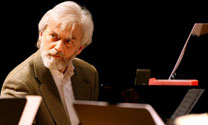 Photograph: Grzegorz Michalowski/EPA/Corbis

The performer sat silently at the piano for a moment, almost began to play, but then turned to the audience. In a quiet but angry voice that did not project well, he indicated that he could no longer play in a country whose military wants to control the whole world. Polish pianist Krystian Zimerman, widely admired for his virtuosic performances, created a furor at Disney Hall on Sunday night when he stopped his recital to announce that this would be his last American appearance -- in protest of the nation's military policies overseas. "Get your hands off my country," he said. Then he turned to the piano and played Szymanowski's "Variations on a Polish Folk Theme" with such passion and intensity that the stunned audience gave him multiple ovations. Earlier, about 30 or 40 people in the audience had walked out after Zimerman's declaration, some shouting obscenities. "Yes," the pianist, known in Poland as "King Krystian the Glorious," answered, "some people, when they hear the word military, start marching."Zimerman then said that America has far finer exports than its military -- and he thanked those who supported democracy. He left the stage without further comment and was unavailable for press the week following.
Zimerman has had problems in the United States in recent years. He travels with his own Steinway piano, which he has altered himself. But shortly after 9/11, the instrument was confiscated at JFK Airport when he landed in New York to give a recital at Carnegie Hall. Thinking the glue smelled funny, the TSA decided to take no chances and destroyed the instrument. Since then he has shipped his pianos in parts, which he reassembles by hand after he lands. He also drives the truck himself when he carries his instrument from city to city over land, as he did after playing a recital in Berkeley on Friday.

On board USS Stockdale 280 sailors moved into their new home, aboard Scotsdale. Christened after Admiral James Bond Stockdale, the new U.S. Navy warship is an engineering marvel. It's much like the one that rescued the U.S.-flagged freighter and its captain taken hostage by pirates off the Somali coast earlier this month.
The commissioning ceremony at Port Hueneme (home of the "SeaBees", the wartime engineering and building force) took place on April 18 with keynote speaker Ross Perot, marching bands and celebration. Ship's Motto: Return With Honor.
Wishing Captain and crew Peace!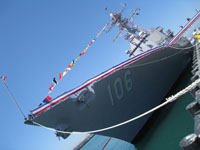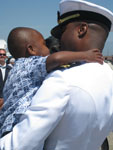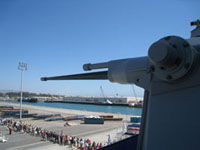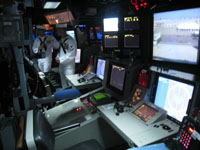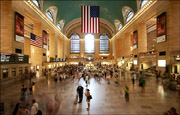 Watch an ordinary day at New York's
Central Station Come to Life with The Sound of Music
2,899,682 views on YouTube


Watch David Byrne: Playing The Building
Turning Battery Maritime Building into a huge musical instrument. Rumor has it that the city has funded it's creation.

"A House Is Not A Homepage."
--Burt Bacharach

You are subscribed as %Email% Please click here -- http://www.studioexpresso.com/MailListForm.asp to unsubscribe or subscribe from any future mailings. We respect all requests. Thank you