According to Nielsen's figures, the opening ceremonies of the Vancouver Olympics drew an average 32.6 millions from 7pm to 11pm. Ceremony mastermind David Atkins spent somewhere between $30 million and $40 million on the production, roughly a tenth of Beijing's budget. He wanted it to feel intimate and personal as the story of Canada unfolded before our eyes.
More than 100 projectors were used to create the ceremony's "landscape of dreams" theme. Canadians Nelly Furtado, Bryan Adams, Sarah McLachlan, KD Lang were among performers. A minute of silence was observed to honor the late Georgia luger Nodar Kumaritashvili. Canadian soprano Measha Brueggergosman sings while the Olympic flag is raised. k.d. lang took center stage and sang Leonard Cohen's "Hallelujah." Everyone in the audience had been given a miniature flashlight to wave. The power and beauty of Joni Mitchell music accompanying the acrobat flying over golden fields, was one of the most moving moments. Honest moments like Wayne Gretzky not able to hide the worry on his face during the mechanical malfunction. You can tell they don't worry about security as much in Canada, as dozens of citizens are ran alongside the Gretzkymobile just like a scene out of "Rocky." Meanwhile, the people in the arena paid $1,000 a seat. Proof that solid entertainment has good value.
>>>>>>>>>Promoter Live Nation and their partners the Lee Development Group have set an aggressive timetable for the construction of the Fillmore music club in Silver Spring with a projected September 2011 opening date. Live Nation's stock is up 7.4% in the last five trading days, and rose 3.2% on Wednesday. With new business models, like annual subscription series - Premiere Marquee Club (PMC) of The Greek Theatre and Gibson Amphitheatre, Live Nation is working on growing their share with membership offer. Once you are a member, you will be treated to advanced access to shows* at both venues all year long. Membership Levels: Platinum member - 8 or more shows; Gold member - 5 to 7 shows; Silver member - 3 or 4 shows. Platinum Members will also enjoy three months of access (June through August) to The Foundation Room at House of Blues Sunset Strip for the member and one guest. The Foundation Room is a private, members-only dining room and lounge for individuals who enjoy the five-star treatment. Gourmet chefs, elegant surroundings, top-notch service and Hollywood VIPs are the norm here. Access is subject to room capacity on an individual date basis and reservations are appreciated. Seat location is determined by membership level. The more shows you have in your series, the better your seats become!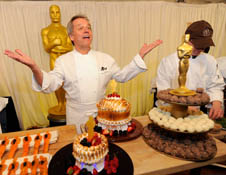 OSCAR In The House The Academy Awards are an annual rite of passage, a social and economic boost in an industry in which the two are intertwined," said Women in Film president Joan Hyler, an organizer of the group's House of Blues Oscar Night Mardi Gras, at which director Taylor Hackford and Oscar nominee Helen Mirren ("The Madness of King George") will serve as king and queen. In terms of prestige, there are two parties to beat: Vanity Fair's (held this year at the Sunset Tower Hotel), hosted by editor Graydon Carter and producer Steve Tisch ("Forrest Gump") and the 18th annual Elton John AIDS Foundation fund-raiser, which netted $200,000 for the charity last year, is held at the Pacific Design center is home to Sir Elton John's annual Gala. It starts first as a viewing party, then gets busy after the Oscars. Every big-name star is expected to stop by, like David and Victoria Beckham, Nicole Kidman and Ellen. The party doubles as a fundraiser, collecting more than $25 million. The headline performer will be Grace Jones. As Director of the Elton John AIDS Foundation Scott Campbell says the benefit party is important because it is one of the top donators to HIV/AIDS projects around the world. The organization has raised over $175 million since they were founded 18 years ago -- this year they expect to raise between $3.5-5 million. "Our theme and focus always remains the same, which is to do the best we can to raise as much money [as possible] to support the issue of HIV and help us to expand our ability to support projects around the world," Campbell said. 1500 guests attend the Governor's Ball including Oscar winners, presenters and other Hollywood elite where Puck has the menu including the gold Oscar chocolates.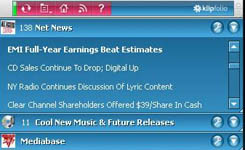 A few days ago AllAccess went live with AllAccess Desktop, a desktop alert application to notify its members of updates to music charts. AllAccess Desktop was built using KlipFolio and the KlipFolio Bunder.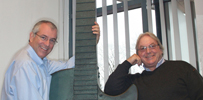 Focusrite Audio Engineering Ltd., the U.K. manufacturer of Focusrite and Novation brands is pleased to announce the formation of Focusrite Novation Inc., which establishes a dedicated American presence for the UK company. Industry leader Phil Wagner, who held a similar position as President of Solid State Logic, Inc., will head the new company. Phil Dudderidge, Focusrite Managing Director states, "We want to increase the recognition of and support for the Focusrite and Novation brands in the vital U.S. market. Creating Focusrite Novation Inc. enables us to enhance our presence with increased levels of dealer support and various forthcoming marketing initiatives. We are extremely pleased to have Phil Wagner come on board as President of our wholly owned subsidiary."Focusrite Novation Inc. will concentrate on growing Focusrite and Novation's expanding product slate with the addition of sales management, marketing and field training staff. The new US operation will be located in Los Angeles, California. Phil Wagner comments, "Establishing an American corporate presence for Focusrite and Novation is an exciting opportunity. Focusrite Novation Inc. will continue to work in partnership with its US distributor, American Music and Sound Inc., specifically their newly established 'Music Creation Division'. This newly created division concentrates on Focusrite, Novation and four other premium brands that will be managed regionally by a new team of sales managers. AM&S President Lynn Martin opines, "We are pleased to see Focusrite & Novation applying additional sales and marketing resources directed specifically to the US market. They are leveraging the strength of the Music Creation Division team and our distribution and service capabilities. "We will continue to handle the physical distribution of the Focusrite and Novation products from our warehouse in the Memphis, Tennessee area."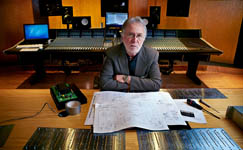 Congrats to Chris Jenkins, SSL design guru and director of commercial applications, has won the Music Producers Guild Unsung Hero Award. The award ceremony took place at Cafe de Paris, London, on February 11, 2010. The Unsung Hero Award puts the spotlight on those individuals who have quietly yet dramatically contributed to the music industry at large. SSL recently moved to a new west coast office location on 3700 Wilshire Blvd., Suite 720 in Los Angeles, CA. The new building offers expanded demonstration facilities to further showcase the successful 'C' series digital consoles and full line of industry leading analogue products including the flagship Duality SE, AWS 900+ SE, Matrix and the new X-Patch.

The 15th Annual TEC LA Open, sponsored by Guitar Center Professional, is set for Monday, May 17, at the Malibu Country Club. This tournament, hosted by 20-time Grammy Award-winning engineer/producer Al Schmitt is celebrating its 15th year. Proceeds of the tournament support the House Ear Institute's hearing health outreach services for audio professionals and the TEC Foundation's TECnology Hall of Fame, recognizing the most historically significant audio innovations and inventors, held annually at the AES Convention. Please call Karen Dunn at (925) 708-0307 if you have any questions. You can also check out the Web site at www.tecfoundation.com for more information.

Mirimichi "Place of Happy Retreat" For Justin. For father-son bonding, you couldn't pick a sweeter venue than Augusta National where Timberlake eagled the famed 13th hole, holing-out a 9-iron from 135 yards. Once merely thought of as a lightweight boy band crooner, Timberlake has emerged as one of the 21st century's most protean pop culture figures. But for all of his high-profile success as a singer, actor, producer,"Saturday Night Live" funnyman and serial dater of starlets, Timberlake's real passion is golf. His single-digit handicap is only one manifestation. Timberlake is simultaneously making golf both cool and eco-friendly. Through regular appearances at the AT&T Pebble Beach National Pro-Am and Bob Hope Desert Classic, Timberlake has injected a much needed youthful vitality into two of the PGA Tour's oldest tournaments, and his cutting-edge on-course fashion has forever shattered the image of golf as a haven for bad plaid. Through his pro-am cameos Timberlake quickly became an indispensable asset to the Tour, and in 2008 he was awarded his very own tournament, the Justin Timberlake Shriners Hospitals for Children Open. Timberlake's latest golf-related labor of love is Mirimichi Lakes, the course he owns near his hometown of Memphis. The same piece of earth used to be Big Creek Golf Course, a public track where Timberlake learned the game. In 2007, Big Creek was going to be plowed-up and turned into a housing development, so Timberlake swooped in and bought the place for $800,000. Some $15 million in improvements later, the course was rechristened—Mirimichi honors Timberlake's Native American roots and means "place of happy retreat." Timberlake not only built a world-class public course but also a model of ecological responsibility. Captured rainwater is used for irrigation, and native grasses planted just off the fairway cut down on the course's overall thirst. The 43,000- square-foot clubhouse—home to Justin Timberlake Enterprises—is largely solarpowered. For all these efforts, Mirimichi was the first golf course in the U.S. to receive Audubon Classic Sanctuary certification from Audubon International. "The golf swing is very, very rhythmic. There's a certain tempo to it, just like in music. It just made sense to me," says Justin.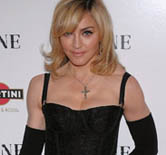 Express Yourself! We're living in a material world, so why not wear clothes by the Material Girl? Madonna's collaborating with Ed Hardy on a fashion line - The Cut, according to the Mirror. Known for its tattoo prints, the label is owned by Christian Audigier. According to Women's Wear Daily, the apparel, intimates (of course!) and footwear collection would be sold exclusively at Macy's stores, and label names under consideration are reportedly, the obvious "Material Girl" for the clothes, and the apropos "Truth or Dare" for her lingerie and undergarments line. We'd like to toss "Blonde Ambition" and "Express Yourself" into the ring and make it available at studioexpresso, of course!

Taylor Swift, 20 and the Zac Brown Band won their first Grammy Awards on Sunday (Jan. 31) in Los Angeles, recognized in two of the night's highest-profile categories. Swift's Fearless claimed the evening's final honor -- album of the year. She also collected three country trophies -- best female country vocal performance and best country song for "White Horse," as well as best country album for Fearless. She performed a duet with one of her personal idols, Fleetwood Mac's Stevie Nicks. Meanwhile, the Zac Brown band won best new artist among all genres. Our favorite catagory: Best new artist, Zac Brown Band The band was later joined by Leon Russell on a medley of songs, including "America the Beautiful" and "Chicken Fried." They were introduced by actor Chris O'Donnell, who also acknowledged famed Nashville studio musician Harold Bradley, recipient of a Trustees Award from the Recording Academy, given to outstanding non-performing individuals in the music business. Beyonce, 28, went into the show with more nominations than anybody else, with 10 to her name, and she also walked away with the most gold, winning six Grammys. After sweeping the R&B categories, she proceeded to win song of the year for Singles Ladies (Put A Ring On It). She also won best female pop vocal performance for the song Halo. Lady Gaga, 23, who won two awards, sweeping the dance categories, she had the coveted privilege of kicking off the show, which she did in larger-than-life style, dueting face to face with pop icon Sir Elton John on a medley that included her hit, Poker Face, and his, Your Song Alt-rock band Kings of Leon beat out all three of them, as well as hip-hop/dance group Black Eyed Peas, taking home a record of the year trophy for their hit Use Somebody. On the Canadian front, veterans Leonard Cohen and Neil Young both collected prestigious Grammy honours. Young received the MusicCares Person of the Year award for his charity work, as well as taking home an award for best boxed set.Leonard Cohen received a lifetime achievement award. The Montreal bard's moment was overshadowed however, by another lifetime achievement recipient, Michael Jackson, whose untimely death shocked the pop world last year. Jackson was the subject of an elaborate tribute which included a 3D mini movie that had been designed for his This Is It tour, which he was set to embark on before he died. Other major Grammy winners included Green Day, whose 21st Century Breakdown edged out AC/DC and U2 for best rock album, and Black Eyed Peas, who won three awards, best pop vocal among them. R&B star Maxwell scooped two trophies for best R&B album and best male R&B vocal Nominees and winners here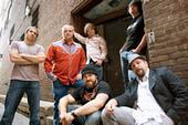 Zac Brown Band or ZBB is an American country music band based in Atlanta, Georgia. The lineup consists of Zac Brown, (lead vocals, guitar), Jimmy De Martini (fiddle, vocals), John Driskell Hopkins (bass guitar, vocals), Coy Bowles (guitar, organ), Chris Fryar (drums) and Clay Cook (guitar, organ, mandolin, steel guitar, vocals). The band has toured throughout the United States, including a slot on the 2009 and 2010 Bonnaroo Music Festival. It has also recorded four studio albums, and charted four singles on the Billboard country charts in the Number Ones "Chicken Fried" and "Toes", the #2 "Whatever It Is" and the Top 20 "Highway 20 Ride." The Zac Brown Band then signed to Live Nation Records in 2008. Their first single, "Chicken Fried", was originally recorded in 2003 and included on the Home Grown album, but later re-recorded and released to country radio in 2008. In October 2008, Atlantic Records took over distribution of "Chicken Fried". The band's album, The Foundation, was released under Atlantic Records' newly re-established country division in association with Home Grown/Big Picture label on November 18, 2008. Zac Brown Band received four nominations for the 2009 CMA Awards including New Artist of the Year, as well as Song of the Year, Single of the Year, and Music Video of the Year for their Number One single, "Chicken Fried". They also received three Grammy nominations for Best Country Album, Best Country Performance By a Duo or Group With Vocals and Best New Artist. On January 31, 2010, the band won the award for Best New Artist. Zac Brown Band becoming the third country artist to won the Best New Artist, after LeAnn Rimes in 1998 and Carrie Underwood in 2007. The group is currently playing most songs of their yet-to-be-released follow-up album on tour. Although, most of the material is already recorded, no release date has been set.


artist expresso-- Ask Claris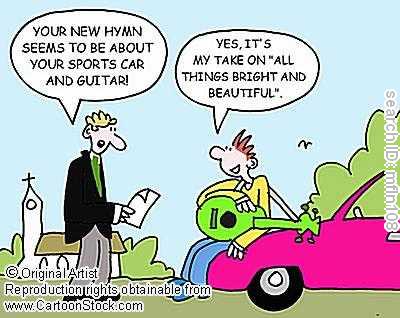 We hear from artists every day from all corners of the world -- France, Germany, Russian, Israel, Asia, Australia and Middle East asking how they can get heard or build their careers. We've decided to feature a letter or phone message each month and share our response with other new artists with similar needs or questions. Our goal remains to empower new artists and encourage them to find their voice and musical path. Most importantly, we're here to remind artists that it's a long journey, so enjoy the process. We encourage artists to provide a link to their music site when they cotact us..this way, if a producer or manager is interested, they can be contacted directly.
Artist: Warm greetings; I got your email address from Music Connection. I am the CEO and President of Preaksman Productions, LLC; a full service music production with professional recording studio quality (material). Preaksman Productions is an active member of The Recording Academy/Grammy, Association of Independent Music Publishers (AIMP), is an affiliate of Broadcast Music, Inc. (BMI) and all our beats are federally copy written. We specialize in Hip Hop, R&B and Pop/Rock. We currently have hundreds of original beats available for sale or lease and custom making is offered to artists who bring their lyrics. Me personally, I've been creating music for 14 years and I've been a producer since 06'. I've created a thousand plus beats. We are looking for beat maker/producer representation. Can your agency assist my company in this area? -- Genuinely, artist
C: Thanks for your interest in C Artist management. Kindly share your most recent discography. Best, C Artists
Artist: On www.Preaksman.com there's a beat listing and artists under the title collaborative projects. Is there anything in particular your company is looking for at this time?
C: We're not looking for beats at this time
Artist: Alright; when I have a more dense song listing I'll give you a shout. You're looking for songs right?
C: Representation is not about needing songs…it's handling requests and growing one's exisiting business.


"Music sells everything from burgers, cars, clothes to perfume...everything but music itself!"
--Claris Dodge, studioexpresso