Expresso Walk And Talk with...
You've heard the success stories. singer/songwriter Amanda Palmer's goal on Kickstarter was to raise $100,000. She exceeded her goal by raising $743,440 + with 15,160 Backers. Eengineer John Congleton (Modest Mouse, Xiu Xiu), helped her make "her" best fucking album to date!" what do you get for $300? Original artwork created for the record, plus an intimate acoustic performance by Ms P & The Grand Theft Orchestra. this bundle includes "beverages/surprise gifts/whatever special san francisco-based shit we can dream up at the event!" For $10k Ms P will draw you and invite you to have dinner with AFP. "I've never tried this before, but i'm hella excited to do it. if you're not the party type and just want to do something quiet & one-on-one, i'd like to paint/render you on big canvas format over the course of an afternoon/evening. we'll get together in a space that makes sense & i'll draw you from life, naked or clothed. if you're too ego-paranoid to sit, we can get together and fingerpaint while listening to very loud cathartic music, and perhaps engage in some primal screaming." Sorry foks, the $5k slot is sold out! You get the pix. And if that's not ambitious enough, recently, $3.5 million was raised for development of a game through crowd funding and over$8 million collected for development of a watch. Is this for real? Here's an opportunity to check it out. Someone from our own community is giving Kickstarter a try. Producer Greg Penny (Elton John, KD Lang) is using Kickstarter to raise 390,000 USD to launch 3 five-minute pilots for an animation show that's . Click here to join Greg's backers who want to see his idea turned to reality.
The way that Kickstarter works is that a backer will receive goodies depending on the amount donated and Greg has prepared some goodies including a trip to Tokyo! It's easy to pledge via your Amazon account and you instantly become part of Greg's team and receive a sweet reward!
When this project is a success, many more producer and artists will jump on board to fund their record or project. If Greg can pull this off, the rewards are many. If you dont like moe anime (I personally do) and would like to see more of a variety of genres being made then maybe this crowd funding model will help you change things.
I'm personally very excited to see somebody making the leap to take on such a feat and fully support what Greg is doing and wish him the best of luck.
Starting a project is free. Kickstarter will apply a 5% fee to the funds raised and Amazon will apply credit card processing fees of roughly 3-5%, once a project is successfully funded. No charges, in the event funding isn't successful.

Silver Lake investment firm acquired a 31 percent stake in William Morries Endeavor earlier in May. Egon Durban, a Silver Lake managing partner, will join WME Entertainment's executive committee and help create a technology advisory counsel in the agency. Silver Lake has made its name with high-profile technology deals. Its most prominent — and perhaps most lucrative — investment was its purchase of a controlling stake in Skype for $1.9 billion in 2009, only to sell the Internet video service to Microsoft last year for $8.5 billion. WME's clients produce some of the highest quality and most valued content available across both traditional and new media," says Mr. Durban who was introduced to WME Entertainment's co-chief executives, Ari Emanuel and Patrick Whitesell three years ago. The man introducing the two companies was none other than the venture capitalist Marc Andreessen (owns over 10,000 music albums), whose investments include Facebook, Groupon and Zynga. "Partnering with Silver Lake aligns WME with the global leader in technology investing, and ensures that all of our clients across film, TV, music, literature and other genres can capitalize on the dramatic new opportunities emerging from the digital media revolution," Mr. Whitesell and Mr. Emanuel said in a statement.
Patrick Whitesell's clients include Ben Affleck, Jessica Alba, Christian Bale, Matt Damon, Jennifer Garner, Jake Gyllenhaal, Hugh Jackman, John Krasinski, Jude Law, Joaquin Phoenix, Denzel Washington and Eddie Vedder of Pearl Jam, among others.
Egon Durban
Marc Andreessen
Real Estate Expresso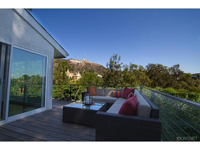 Home with studio- Bedrooms 3 Bathrooms 2.5 Square Feet 3,071
Modern living with Pilchner Schoustal professionally designed recording studio with both exterior and in-home entrances. Views of the Hollywood sign. Custom remodeled home with an open floor plan, wood floors, custom designed dog yard and wiring for a Smart Home system. In kitchen, enjoy stainless Viking & Sub Zero appliances and granite counter tops. Built in Miele washer & dryer. Two car parking garage. List Price: $ 1,495,000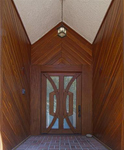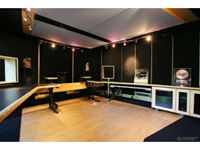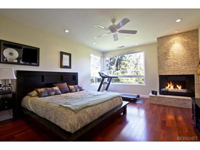 Home doubles as Zen sanctuary Bedrooms 6 Bathrooms 7 Square Feet 6,000
Off Beachwood Canyon, stunning views of the Lake Hollywood on 2+ acres, this Japanese estate features private gardens, water ponds and streams. This world of serenity, charm & beauty will inspire your creativity and serve as a haven for entertaining or as a secluded refuge. Fine imported Japanese materials accent throughout. Amenities include a Tatami room, outdoor movie theater, amphitheatre and guest quarters. Two car parking garage and off street parking; Guest & Maids Quarters List Price: $6,729,000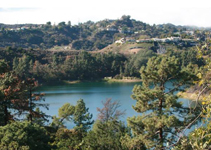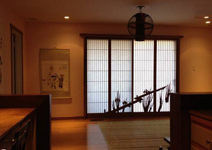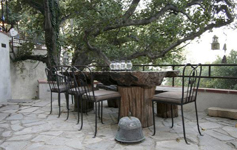 Contact: Candace K with Coldwell Banker, Tel: 323.559.0856, Email: CandaceKentopian@yahoo.com

Session 2Go
studioexpresso is offering a new service to artists who may not be ready or don't need to have master recording, but want a trusted industry to review your songs, or help strategize a production plan that meets your needs.
Select producers offer pre-production services to go --S2G via phone conference or email.
Fees begin at $150/hr (minimum 2 hour session) and S2G can be scheduled once payment is received. We can provide a secure paypal link, once we hear your interest info @studioexpresso.com
Otherwise, songs are reviewed only for production purposes
This means you provide song titles, production schedule and budget before we can recommend someone suitable and available to work with you.
RIP

Adam Yauch
8.5.64-5.4.12
http://beastieboys.com/


Until next month...EXPRESS YOURSELF
studioexpresso -- where you can find trusted names in music to work with
COME TOGETHER!

Your feedback is valued and welcomed - feel free to contact us via e-mail or phone
Thank you!