Daking At Dugout
FET Compressors For Guitarist and Producer Doug Hamblin's Private Studio in Los Angeles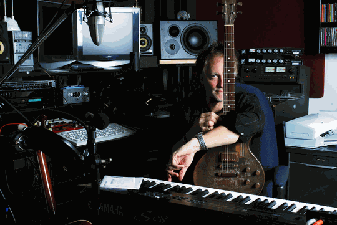 Doug Hamblin, an award-winning blues guitarist and producer who has toured as a headliner and on bills with blues giants such as Albert King, John Lee Hooker, Koko Taylor and Dr. John, has installed a pair of Daking FET Compressor/Limiters at his private studio facility - The Dugout - in Los Angeles. Hamblin, who has led his own band and also performed, written and/or toured with Southside Johnny Lyon, Stephen Stills, Johnny Rivers, Bruce Willis and Ivan Neville, is utilizing the two Daking FET Compressors in the mixdown signal path from his digital audio workstation.
"I'm using them to go from my digital multi-track to my mix bus, mixing down to tape," explains Hamblin. "I am always trying to get the mixes to be more punchy and warm, and less of that digital thing. It seems to me that with these Daking boxes and going to half-track tape it pulls everything together just right."
Hamblin, who began busking as a teenager in the streets of San Francisco, continues, "As a musician/producer, as opposed to an engineer/producer, I guess I'm partial to the vintage gear and analog stuff. I've tried to marry that to digital technology and use what's good about both. I have this theory that the more knobs an amp has, the worse it sounds. I like gear that's straight up, and does the job, and has some character to it. That's how I ended up with the Daking compressors."
Hamblin happened upon the Daking FET Compressor/Limiters while researching the optimal units to install in his mix chain, as he recalls. "I had an idea of what I was looking for in my sound chain and I was reading an interview with Chris Lord-Alge where he mentioned these Daking units. He was raving about them. I thought, they sounded pretty good, so I gave them a shot. And, you know, I'm glad I did. They sound fantastic!"
The Daking FET Compressors are getting a good workout at The Dugout, where Hamblin is typically found busy juggling several client projects along with his own solo recordings. "I'm currently co-producing an album of roots music with Johnny Rivers. I've worked with Johnny on the road, writing, in the studio, for years and years. We started out just sort of kicking ideas around, almost demo style, but the vocals and guitar sounds we were getting were just so good, we had to finish them. We called Jim Keltner in on drums, and two tracks finally ended up on the 2-CD Secret Agent Man Anthology, released last fall on the Shout Factory label. "I was at Capitol when JR was doing the remastering - from the original vault tapes - of "Secret Agent Man," "Poor Side of Town," and the others. It was encouraging to hear how my tracks stacked up alongside them!" Other musicians featured on the Rivers project include Chris Hillman, Herb Pederson and Bob Glaub. "Tweaking the room and the mics is an ongoing process, and I'm feeling really good about the way it's sounding," says Hamblin. "I think the Daking compressors have definitely taken the quality of the mixes up a level."
Hamblin has also been working on some jingles with Bobby Hart, formerly of Boyce & Hart, the songwriters, performers and producers behind the early Monkees albums and TV series soundtrack. For the past 15 years Hamblin has also played with Bruce Willis' band, The Accelerators, touring with him worldwide, and now and then supplying guitar for Willis projects such as "The Whole Nine Yards," and the animated "Bruno The Kid" series for Film Roman. "I've also cut some back porch style blues tracks with just myself on Dobro and Bruce on harmonica, that is so cool. It shocks people, when I tell 'em who it is. Who knows, maybe someday he'll decide to release it!"
"I'm really impressed with Geoff's product, and with Geoff," comments Hamblin. "I think that the customer support is excellent and he is very personable. Maybe its because he's a musician himself, so he 'gets it'. It's not like some of these companies where you can't get hold of anybody on the phone."
Hamblin first recorded in 1977 with the late Bay Area blues man Stu Blank, and the new wave band, Jo Allen and The Shapes. After a stint in New Orleans, he became a fixture in the Bay Area blues circuit and, in 1988, he teamed with vocalist Jan Fanucci and released a critically-acclaimed debut album of blues originals that reached Billboard Magazine's Top Ten Radio charts, receiving a BAMMY nomination for Blues Artist of the Year in the process. Doug relocated to L.A. in the early 90s. In 1998, he served as music director at the 4th Annual Blues Foundation Lifetime Achievement Awards, backing R&B legends Ruth Brown, Bobby 'Blue' Bland and Ray Charles. Hamblin's original score for POV documentary, "Tobacco Blues," received a 2002 New York Times Critic's Pick.
For more info on Daking contact Brad Lunde at www.lasvegasproaudio.com or Phone (702) 307-2700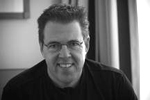 LasVegasProAudio.com, a division of TransAudio Group, is the exclusive U.S. source for Accusound Cable, ATC studio monitors, Digital Audio Denmark AD/DA DXD/DSD converters, Daking electronics, Enhanced Audio mic mounts, Pauly Superscreen pop-filters, SoundField surround-sound microphone systems and software. The goal of LasVegasProAudio.com is to provide unique equipment, useful information and long term support.

TransAudio Group, founded by industry veteran Brad Lunde, has quickly become the premier US importer/distributor and/or US sales and marketing representative for high-end audio. Success hinges on TransAudio providing dealers and end users with a higher standard of product expertise and support far beyond the norm. TAG product line includes Accusound, A-Designs (USA) AEA ribbon microphones (USA), ADT Toolkit, AEA, ATC Loudspeakers (UK), Brauner microphones(Germany), Drawmer (UK), Geoffrey Daking & Co. (USA), Enhanced Audio (Ireland), George Massenburg Labs (GML) (USA), Heil Sound (USA); Mercury Audio (USA) Mission Audio (UK) Phoenix Audio (UK), PAULY Superscreens(Germany), SABRA SOM(Brazil), Soundelux (USA), SoundField Microphones (UK), Z-Systems (USA) and Weiss Engineering (Switzerland) and Z Systems (USA)


TransAudio GROUP TO DISTRIBUTE BOCK AUDIO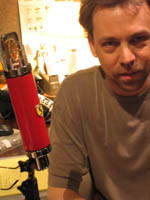 TransAudio Group will be the US distributor and marketer for Bock Audio, microphone guru David Bock's newly created company. This new Southern California company is hand building high-end custom microphones for the recording industry. Bock Audio's purpose is to deliver the highest possible performance and long-term usefulness in new studio microphones.
Owing to David Bock's long history and great renown in the pro audio and audiophile communities, Bock Audio is as close to being a legend, at its very inception, as any company could hope to be. It is a fitting addition to TransAudio already prestigious roster.
David Bock is arguably the most experienced builder and modifier of large diaphragm tube mics in world and is one of very few microphone specialists who really understands how the materials, design, and build of vintage microphones give them their sought-after sounds. Bock has put that knowledge to extensive use, customizing microphones for the industry's top recording engineers to give them particular sound characteristics. He cut his teeth as a tech at some of the most prestigious studios in the world, including the Hit Factory, Ocean Way, and Hyde Street, before co-founding and then running Soundelux Microphones from 1996 to 2006.
In 2007, David formed Bock Audio to carry on his personal designs developed over the past ten years. TransAudio Group's founder, Brad Lunde, recognized David Bock's unique ability to engineer to a "sound." "Most modern microphone manufacturers simply build a mic and then try to sell its sound, however that sound may turn out. In stark contrast, David Bock first finds out what sound characteristics people want, then builds a microphone with those characteristics. His rare talent has led many of our industry's highly regarded engineers and vocalists to depend on David's microphones for their most important work."
Bock Audio manufactures three models at present: the 195 (previously known as the U195), the 151 (previously known as the E251C) and the 251 (previously known as the ELUX251). These models were designed by David Bock and continue in production under the Bock Audio brand. All three models are now shipping.


For more info on Bock Audio contact Brad Lunde at www.lasvegasproaudio.com or Phone (702) 307-2700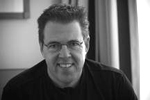 TransAudio Group, founded by industry veteran Brad Lunde, has quickly become the premier US importer/distributor and/or US sales and marketing representative for high-end audio. Success hinges on TransAudio providing dealers and end users with a higher standard of product expertise and support far beyond the norm. TAG product line includes Accusound, A-Designs (USA) AEA ribbon microphones (USA), ADT Toolkit, AEA, ATC Loudspeakers (UK), Brauner microphones(Germany), Drawmer (UK), Geoffrey Daking & Co. (USA), Enhanced Audio (Ireland), George Massenburg Labs (GML) (USA), Heil Sound (USA); Mercury Audio (USA) Mission Audio (UK) Phoenix Audio (UK), PAULY Superscreens(Germany), SABRA SOM(Brazil), Soundelux (USA), SoundField Microphones (UK), Z-Systems (USA) and Weiss Engineering (Switzerland) and Z Systems (USA).


Expresso Cat Walk And Talk...
Island Def Jam Music Group announced that it has revived the defunct Mercury Records Ltd. and tapped a former Sony Music veteran David Massey to run it. Massey was Shakira's former A&R and previously was president of Daylight Records and served as an executive vice president at Sony Music Label Group US Massey is credited with signing and helping develop artists such as Good Charlotte, Phantom Planet and Cyndi Lauper. Mr. Massey, who will be based in New York, will report directly to Chairman Antonio 'LA' Reid. "This is an extraordinary opportunity," said Mr. Massey. "To work alongside LA Reid, Shawn Carter, Steve Bartels, Jermaine Dupri, and the entire Island Def Jam staff, as we breathe new life into Mercury Records, is a chance to put all our creativity and initiative to the test. I look forward to the challenge." Prior to joining Epic, Mr. Massey was based in London where he had a successful career in artist management in addition to heading his own independent record company, Big World Records. He holds a Masters in Law from Cambridge University. SONY executives David Gray and Evan L join Massey at Mercury.


Guitar Center Inc., the largest US musical instrument retailer, said Wednesday its board had accepted a $1.9 billion cash buyout offer from a private equity firm. The deal with affiliates of Bain Capital Partners LLC came amid speculation that a buyout was in the works. Guitar Center had hired investment bank Goldman Sachs & Co. to auction the company. Bain Capital offered to pay $63 per share, which represents a premium of 26 percent over Guitar Center's closing price Tuesday of $50.06. The purchase price is based on the company's 30.2 million shares outstanding at the end of March. Under the agreement, the buyers will also assume about $200 million in debt, pushing the total transaction value to $2.1 billion.Guitar Center shares climbed $9.84, or 19.7 percent, to $59.90 in premarket trading. Marty Albertson, Guitar Center chairman and chief executive, said in a statement that the deal "is a strong validation of the company's accomplishments over the years as well as our future growth prospects." Guitar Center began in 1959 when former car salesman Wayne Mitchell purchased a small appliance and home organ store in Hollywood. In 1964, Mitchell converted a movie theater next door to his Hollywood shop, and opened the first Guitar Center on Sunset Boulevard. The company, which now has more than 210 stores, went public in 1997. The stock has more than tripled since its initial share sale, and revenue last year was $2.03 billion, compared with $296.7 million in 1997.This year, Guitar Center bought musical instrument retailer Woodwind & Brasswind for about $30 million. Guitar Center posted first quarter profit of $17.2 million, a 9.7 percent increase from a year earlier, as sales climbed 14 percent to $534.5 million.

American Idol winner Jordin Sparks and German Idol winner Mark Medlock are the latest reality TV winners to secure record deals. 17-year old Jordin Sparks is daughter of former Dallas Cowboys left cornerback Phillippi Sparks. As Idol's most recent champ, Sparks joins original Idol winner Kelly Clarkson; Idol 3 winner Fantasia Barrino; and Idol 4 winner Carrie Underwood as the fourth female to take home the show's title in six seasons. "I look-up to them because I've been watching them the past couple years in their careers and have their records, and I would love to model my career after theirs' because they've been so successful," said Sparks, who described herself as a "diehard" Idol fan. The grand prize for being crowned Idol's winner is a management contract with Idol creator Simon Fuller's 19 Management and a recording contract with a division of the BMG Music Group recording company headed by industry legend Clive Davis. Her first single will be "This Is My Now," a ballad written by Seattle residents Scott Krippayne and Jeff Peabody that won American Idol's sixth-season songwriting contest. Deutschland's Mark Medlock, this season's winner, was awarded a contract with Sony-BMG.


Solid State Logic, the world's leading manufacturer of analogue and digital audio consoles and provider of creative tools for music, broadcast and post production professionals, is pleased to announce the promotion of Quinton Nixon to the position of Partnership Manager. Congrats to SSL -- they have been honored with three nominations for the 23rd annual Technical Excellence & Creativity (TEC) Awards.



Russ Berger, president of Russ Berger Design Group (RBDG), was recently named the recipient of the 10th annual TEF Heyser Award at the NSCA convention in Orlando, Florida. Each year, the TEF Advisory Committee presents this prestigious honor to an individual whose work utilizing Richard Heyser's patents in Time Delay Spectrometry (TDS) have significantly advanced proficiency in the Audio Industry – more specifically acoustical design or measurement.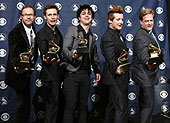 Rob Cavallo (left with Green Day) who often plays the piano on albums he produces (for example on the song "Mama" in the My Chemical Romance album The Black Parade which he produced) exited Warner to join Level 7. Cavallo produced Green Day (the 14-million-selling album Dookie and the four-million-selling Insomnia), Goo Goo Dolls, L7, the Dance Hall Crashers, Alanis Morissette ("Uninvited" from the City of Angels soundtrack), Jawbreaker, and the Muffs.


Warner Music Group is partnering its digital label Cordless with Rykodisc, a move intended to give Cordless artists access to Rykodisc's staff and distribution while enhancing the digital offerings of Rykodisc. As part of the restructuring, Kill Rock Stars founder Slim Moon has been named senior director of A&R and artist development for Rykodisc. Moon joined the WMG family last year when he was named an A&R executive with Warner imprint Nonesuch. In his new role, Moon will be working closely with Ruby Marchand, who was the head of A&R for Cordless and has now been named head of A&R for Rkyodisc, home to Joe Jackson and Kelly Willis, will later this year release solo albums from the Jayhawks' Gary Louris and Del Amitri's Justin Currie. "It is a privilege to work with Slim in bringing Rykodisc back to its cutting edge roots, especially knowing that we'll have the brain trust of the Cordless team helping us move forward in the digital world," says Marchand.


Oxygen hopes to breathe life into the career of one aspiring female comic with the launch Tuesday of the network's first online competition. Dubbed the Create-A-Series Comedy Competition, the contest challenges entrants to produce what the network describes as a bold, clever comedy series geared toward the 18-39 female demographic. The winner will land a 10- to 13-episode run on Oxygen's broadband channel, SheDidWhat.tv. Molly Shannon will serve as a judge for the contest, which runs through Aug. 31.development/production team and the film and television industry. The winner will be chosen Dec. 15. Contest participants are asked to submit their short concept video along with a two-page treatment to www.oxygen.com/createaseries. Series content is expected to be character-driven, with episodes three to five minutes in length. Content can feature the performance talents of the creator, though it isn't a requirement. In addition to receiving a six-month series run, the winning creator will garner a $75,000 production budget and an experienced showrunner to help them develop and produce the series. The show will be promoted on Oxygen and Oxygen.com. Five finalists will be flown to New York in October to pitch their series ideas to Shannon along with other judges drawn from Oxygen's development/production team and the film and television industry. The winner will be chosen Dec. 15. Cynthia Ashworth, Senior VP Marketing said that while the site began more as a marketing tool, it now is being positioned as a free-standing video destination on the Web. "We're looking to negotiate two to three Web original series per year and also original shorts and webisodes from hit series, with new content going on there four to five days a week," Ashworth added.


Clive Davis and Simon Cowell announce that they will partner together to supervise the much-anticipated international debut album by 21-year old British singing sensation Leona Lewis, the first female winner of Britain's top-rated television show, The X Factor, which will be released on J/Syco Records. Both recognized as industry giants, Davis and Cowell will work together in a first-of-its-kind partnership on both song and producer selection for Lewis' eagerly-awaited first CD. Lewis will also be the first winner of a major television talent show on either side of the Atlantic to be given a major global launch with the release of the CD. ck her out at myspace



"Luda" (Ludacris) is just one of the most loyal clients at Patchwerk in Georgia. He has mixed multiple songs from his latest album "Red Light District" with engineers Leslie Brathwaite (pictured above) & Kori Anders in studio 9000 which has sold 10 million. Another great artist who tours all over the world, Destiny's Child/Columbia, frequents Patchwerk when in Atlanta. Early in May, producer Ced Keyz tracked the beat for "Cater to You Remix" and "Girl Remix". Steve Fisher engineered the session and was assisted by Miles Walker. Also at the studio was Raekwon "The Chef", under Universal, a regular at NY studios, he graced Patchwerk in May with engineer Steve Fisher, he recorded vocals for "Run Away Child" and "Long As You Come Home"(Brook Valentine featuring Raekwon). He also worked on "Black Jesus", and "Fantom." PatchWerk Recording Studios, a world-class recording facility owned by former Atlanta Falcons star Bob Whitfield. It recently took delivery of a Solid State Logic Duality console. The 48-channel Duality is PatchWerk's second SSL console: Studio 9000 features the first and only SSL 9000 J Series console in Georgia. With Duality, PatchWerk is once again making waves as the only studio in the world with both consoles. Contact Curtis Daniel or Sanarr McLaughlin at 404.874.9880


The market for Internet TV will grow from $422.7 million in 2006 to a projected $5.79 billion in 2011, and although news was the ad-driver for 'net TV in 2006, by 2011 it will be number three behind sports and entertainment. That's according to a just-released report, Internet TV: Revenue and Network Demands for Online News, Sports and Entertainment Video, from market research firm iSupply.
"Hard Drive" Mixes with Avastor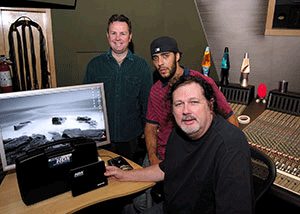 l-r: Avastor VP Richard Wilson and co-engineers Jason Joshua and Dave Pensado, with the Avastor HDX hard drive, at Larabee Studios. Photo by David Goggin
Dave "Hard Drive" Pensado's recent hits include Nelly Furtado's album Loose; Christina Aguilera's album Back to Basics; Pussycat Dolls, PCD; Mary J. Blige, Breakthrough, Macy Gray, Big; and Rich Boy's new album Rich Boy. He is typically doing a mix a day and uses Avastor high performance HDX Drives. "When you get a ProTools error message that the information cannot be retrieved fast enough from the drive, you have to split your session across two drives, and sometimes three. With Avastor I don't have to do that. It's efficient, it's fast, and sessions that would normally require me to spread out across multiple drives, I am now doing on one Avastor." Although Pensado is primarily a mix engineer, he offers this comment about tracking with Avastor: "When you are tracking and you are under the gun and getting some great stuff, the last thing you want to do is turn around and tell everybody in the room to give you five minutes to back everything up. The reliability of the drive is everything in the track, so I would highly recommend these HDX drives for tracking."
"ProTools is not a big fan of sessions with a lot of little regions," Pensado continues, "And fades especially slow it down quite a bit. Avastor doesn't mind a lot of regions and a lot of fades because it is such an efficient drive. The standard hard drive solution is to consolidate tracks, but it takes time and that adds up. Even though it is a small amount of time, when you multiply that by 10 or 12 times a day you've saved an hour. Getting to go to sleep at 3AM as opposed to 4AM doesn't sound like much, but if it's every day of the week it is quite a bit. So, I thank this drive for a some extra sleep." Avastor drives feature cooling fans and an internal power supply, as opposed to the typical wallwart "powerbrick." "An internal power supply is much steadier," remarks Pensado. "You can generate a lot more current. It's not the voltage that you are worried about, it's the current. To get that much current out of a wallwart would require a big one. And also they aren't grounded, so if there is an earthing problem it goes straight back into the drive electronics - ouch."
Summing it up, Pensado concludes: "The fan, the power supply, the Lockbox case, and a number of other factors are all part of the Avastor picture. Some sharp engineers and demanding users sat down and tried to figure out how to build a better mousetrap. In my opinion, Avastor has done that." Songs that Pensado has worked on, many of which have reached #1, include Pink, "Get the Party Started"; Keyshia Cole, "Love"; Destiny's Child, "Check On It"; "Lady Marmalade" (Christina Aguilera, Mya, Pink); Christina Aguilera, "Beautiful"; and Keith Urban, "I Told You So." Among other artists he has worked with are Missy Elliott, Ice Cube, Lil' Kim, Brian McKnight, Justin Timberlake, and Warren G.

Meet Me In The Playground
An exclusive to studioexpresso Interview With John Cloud, Head of International/Label Manager, Playground Music Scandinavia
In an effort to introduce artists to new distribution avenues and international markets, studioexpresso brings this two-part interview with John Cloud of Playground Music Scandinavia who works with numerous artistes to include: Allison Krauss, Ibrahim Ferrer and Arctic Monkeys, to name a few
Playground Music Scandinavia is an independent record company operating since 1999
all over Scandinavia with offices in Denmark, Finland, Norway and Sweden. Playground produce, sell, market and promote music in physical and digital form from local offices in Copenhagen, Oslo, Stockholm and Tampere. The administrative headquarter is based in Malmö. Playground artists directly signed or represented includes; The Rasmus, Ace of Base, Timbuktu, Frida Hyvönen, Apulanta, Snook, Strip Music, Private Line, Ayesha, The Concretes, Mokoma, Chords, Advance Patrol, Slow Train Soul, Halvdan Sivertsen, Finn Kalvik, Karen Busck, Ufo & Yepha, Anna David among many others. Playground is the owner of the Swedish label Diesel with artists like Lisa Nilsson, Titiyo, Koop, Mauro Scocco and Blacknuss. Playground represents local labels like Phontastic, Hybris, Juju, GB-fam, Murena, Daworks, Heptagon, Morningsside, Levi-Ythiö among many others throughout Scandinavia. Playground represents several international independent labels such as Beggars Banquet, SPV, 4 AD,Rounder, XL Recordings, Eagle Rock, Sugar Hill, New West, Munich, Edel, Eagle Vision, K7, Union Square, Domino, Vanguard, World Circuit and many more. Playground have local distribution partners on Iceland and in Estonia, Latvia and Lithuania, thereby offering of full scale representation for the whole Nordic region.






SE: Tell us about distribution avenues at Playground
JC: Our distribution is in all of Scandianvia. Our warehouse for Sweden, Norway, Danmark, Island (ENS - which is used by Majors) is based in Börås Sweden
In Finland, we use Edel Music warehouse. They ship to Finland and the Baltics States
We sell to Records shops/chains, Grossist, On-line shops like Ginza and CDON who are big clients as well as to supermarkets like Åhlens.


SE: Who's in your playground? List the current artist roster
JC: Signed to Playground Label are: The Rasmus, Strip Music, Pennebaker, KOOP. Licensed to Playground is quite a few: Al Deloner, Monsterizer, Processory, Amber. Then we have acts from all of Scandinavia that we work international through our distribution agreements we have the International rights. Our big names are: Private Line FIN, Torch NOR, The School NOR, Tapes FIN, Kaihoro FIN, Manzana FIN, Slowtrainsoul DAN, Amber DAN, Accu FIN

SE: Does your label acquire finished masters or provide a recording budget?
JC: We do both. If we direct sign then we have recording budget etc. If License we acquire master then manufacture and release

SE: When you sign a new artist, what are the first 2-3 things that happen? What should an artist expect?
JC: That the artist has to work as hard as we do. They should have a myspace site set up and announce they are signing to us and promote the process via that site. Then we ask for songs lots of songs so we can go through and weed out the weak ones and get the best possible songs to make a great album. Then they should start playing shows to small publics to build a fan base while the recording process is being planned.

SE: What's your opinion of today's music market – is the label's job easier or harder and why?
JC: Easier as the more we move digitally the less expensive it is to market and promote. Harder as you have to learn a lot of technical things that process is growing daily and new sites and new ways invented every week. You have to keep up.

SE: List some things that have changed and those that have not as far as what fans are looking for and as far as compelling artists go
JC: Fans want music that moves them. This will always be the reality. They want music fast and in many cases in the early stages for free as they don't want to spend their money on an unproved band. I am for giving to get and I think it works. The fan wants to feel a part of their artist and they communicate with them via myspace and listen and get music and the word of mouth process starts working. We are back to the sixties where word of mouth about a great band is the mode. Marketing up and artist to sell is the kiss of death and people are not buying it anymore. We have been advertised to so long that we are numb to it. Also promoting music via telephones www.yoursongs.se you give to get.

SE: Does your label get involved with artist promotion – use an example of what was done with one of your artists that resulted positively
JC: Yes we do. We have been advertising with banners on web-communities like helgon.net for a Goth synth band we have. We have Allison Krauss and Ibrahim Ferrer banners up on Dagenskiva.se these are music communities where you direct let them know the albums are out. No hype or fluff or quotes just announcements then they can link via the banner to an online store. This has worked very well. We also have placed tracks on Sonic Magazine Free CD (they chose if they want it on we can only suggest). If yes we know we go out to 25000 tastemakers. We also use www.yoursongs.se to promote music as well as various other telephone activities

http://www.myspace.com/playgroundmusicinternational
www.youtube.com/pgmscandinavia
Art Of Noise?
Getting In Trouble For Recording The Sounds Of Intermission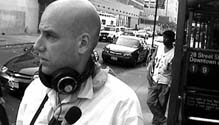 According to Daniel J. Wakin of the New York Times, for seven years, Christopher DeLaurenti went to orchestral concerts wired, wearing a leather vest with microphones nestled in the shoulders and cables running down the back. Come intermission, when the audience wandered out ... [Mr. DeLaurenti] made his way toward the stage. With his MiniDisc recorder running, he secretly captured the random sounds that followed: woodwind noodles, honks of oboe reeds, the murmur of voices, the scraping of chairs. For Mr. DeLaurenti, 39, a Seattle-based 'sound artist' and composer, the noises were art. Now, out of more than 50 hours of recording, he has compiled a CD of greatest hits. It is called 'Favorite Intermissions: Music Before and Between Beethoven, Stravinsky, Holst.'" DeLaurenti comments: "I have faith that in any sound or collection of sounds, music lies therein." Wakin adds: "Virtually all concert halls ban photography or recording, and contracts with musicians' unions strictly govern what can be preserved, so Mr. DeLaurenti had to go under cover." Mark Volpe, the president of the Boston Symphony Orchestra, comments: "I don't think the musicians have any expectations that the intermission, which is mostly crowd noise, is proprietary." The New York Times has a front-page piece on their website right now about the Seattle-based composer and sound artist—and Stranger music columnist—Christopher DeLaurenti. It's the top story on the NYT's website right now.


Gorfaine/Schwartz Agency & IMG Artists Collaboration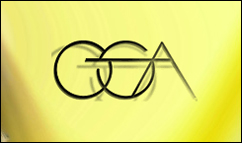 The idea for the collaboration was first seeded during production of the award-winning film The Red Violin. Gorfaine/Schwartz represents John Corigliano, who composed the Academy-Award winning score, and IMG Artists' Sobol manages violinist, Bell, who worked for more than two years as artistic advisor and soloist on the score. The tremendous success of the movie's Oscar-winning soundtrack was the catalyst for a closer working relationship between the two companies and ultimately led to the formation of the new venture in order to create additional opportunities for their artists.

"Both of our companies have been in business for more than two decades. In our own 25 years in business, we have never done anything like this," said Schwartz. "There is no other company like IMG Artists, and that is why we are moving forward. It is a perfect fit."
"Our admiration and respect for Gorfaine/Schwartz and our excitement about the possibilities of what we can achieve together is unbridled," said Fuhrman. "In the rapidly evolving world of performing arts, this partnership allows us to go outside the traditional roles that management and booking agencies usually play," said Sobol. "Through the avenues of Gorfaine/Schwartz, our clients will have opportunities in the film and television world, while IMG Artists can offer Gorfaine/Schwartz' clients access to the global arena for live events. Gorfaine/Schwartz and IMG are already collaborating on the following projects:
**Dave Stewart Songbook – The partnership will handle the international tour for the Dave Stewart Songbook, which premieres at London's Tower Music Festival on July 14. DStewart, joined by a group of musicians and a 30 piece orchestra, will perform and showcase some of his catalogue of work, including many of the hits he wrote with Annie Lennox (his longtime partner in Eurythmics), as well as those pieces co-written or recorded with Mick Jagger, Gwen Stefani, Bono, Tom Petty, Bob Dylan, Ringo Starr, Paul McCartney, Dr. Dre, Timbaland, The Neptunes, Beyonce, George Harrison and Joss Stone.
**Not the Messiah – The partnership is handling the international tour of Not the Messiah, an oratorio, in which the story of the Messiah is given a Monty Python treatment. The spectacle by Eric Idle and John Du Prez of "Spamalot" fame is complete with an orchestra, chorus, vocal soloists and bagpipes with Idle and Du Prez performing – and unfurls in Toronto, with the Toronto Symphony, June 1-2 and June 4.
**August Rush – The partnership is working with Warner Bros. on concert presentations based on the movie August Rush, scheduled to be released on October 19. The film celebrates the power of music and features John Legend, Robin Williams, Chris Botti, Hans Zimmer, Mark Mancina and John Ondrassik.
The Gorfaine/Schwartz Agency, Inc., is a leading music agency for film and television; IMG Artists is a global leader in performing arts management and booking.

SXSW Anyone?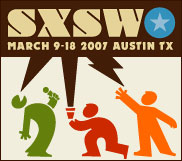 Don't feel bad if you missed SXSW this year...the Bigger Picture Concert Series may be coming to a movie theater near you (assuming of course that you live in Boston, Nashville, Dallas or Ft. Worth). Ticket prices are being advertised at $8.75 to $10.25, depending on your market. The concert starts at 8pm and will be held on June 14th at the following locations:
Boston - Showcase Cinemas Revere (National Amusements)
Nashville - Thoroughbred 20 (Carmike Theatres)
Dallas - Magnolia Theater - West Village (Landmark Theatres)
For more information on these events, check here


Of International Publishing & Administration
--Column is contributed by Keatly Haldeman of pigFACTORY USA



It's good to be a songwriter or composer in the US - we are fortunate to live in the #1 music market in the world. However one reason why we are on top is our ability to export our art internationally - and it's a big world out there. There are myriad options for making money abroad and a lot of money to collect on American foreign releases. For example, although the number of American recording artists that accept songs from outside their close circles is diminishing, European artists and record labels are very open to hearing songs from all sources - especially from American writers. And even though the bulk of the film/television production market is in the US, there are a considerable number of projects requiring a composer or licensed songs that originate in every country. Plus, products and brands spend millions of dollars a year on music for their ad campaigns in every country, even in far off places like Russia and Turkey. The best path to these opportunities is to align yourself with a music publishing company that has strong relationships in the international creative community.
Regardless of whether or not you are interested in working with artists and productions outside of the US, if you have any kind of success in the US, there is a high probability that your music is being publicly performed abroad - and that means money to collect. In the same way that ASCAP, BMI and SESAC collect public performance royalties for songs played on the radio, television, concerts and other venues, every country has its own performing rights organization. If you placed a song on a TV show that is shown in other countries ( "CSI" for example ), then you will collect money each time the show airs in each country. ASCAP, BMI and SESAC all have reciprocal agreements with the other performing rights societies, so theoretically you will get paid all the money that you make from the other societies. In practice, your payments will be delayed by up to 2 years and the American societies will take a little piece for their troubles. That is, if you see the money at all. One of the constant struggles of a music publisher is to make sure that the cue sheets music supervisors and program directors turn in are correct. Each quarter we find errors, either on the part of the music supervisor or on the part of the society. Errors means that no one gets paid. For many, the public performance money is a large part of their music income, so it's extremely important to know how to collect the money properly and to follow up to make sure all the correct information is in the system. To this end, it is very important for songwriters and composers to work with a music publishing company that specializes in international publishing administration and collection. It is best to look for a company that has direct affiliations with the top societies, as opposed to those that use subpublishers. This allows you to collect more money, and up to 6 months quicker. This discussion only scratches the surface of international financial matters for American writers and composers. For more information, get in contact with a music publisher who knows the international landscape.


About Pigfactory
Pigfactory is an international music publishing, licensing, production and management company with offices in the USA and Europe. The company represents some of the world's leading songwriters, record producers, record labels, and music publishers with catalogues encompassing classic and contemporary hits by artists such as Bob Marley, Alice Cooper, Louis Armstrong, Sean Paul, Tone Loc and many others. Pigfactory specializes in the international placement of music in film, TV, advertising and videogames, and the collection of music publishing royalties worldwide. To that end, Pigfactory leverages a unique digital publishing system to proactively exploit its clients' music catalogues and track music publishing royalties worldwide. Recent placements include:Coke & Gillette commercials, Video Games include NBA Live; Stuntman: Ignition; Super Pickups; TV placements include: Everybody Hates Chris, Big Love and for Films: American Pie Presents: The Naked Mile; The Sandlot 3; Chasing 3000; From Mexico With Love; The Hills Have Eyes; Just My Luck .
RIP Phil Bonanno
Phil Bonnano passed away last month from abdominal aneurysm. He was an ace engineer on the scene in Chicago and LA for the past 25 years and was involved with numerous recordings and several platinum sellers to include: Survivor's "Eye of the Tiger", Styx's "Show Me the Way", and Dennis DeYoung's "Desert Moon". He was working on Dennis's latest when he passed. In addition to his recording and mixing work, he was very involved in studio building and design. He redesigned a studio that was built inside the old Playboy Resort in Wisconsin putting in a classic Neve console and all the accouterment. He had just finished an SSL AWS900 room in the suburbs when he passed. He was a long time collaborator with Chicago Recording Company owner Alan Kubicka. Phil is known locally as the man responsible for establishing and overseeing the build of Glenwood Place as Operations Manager.



The Blues Brothers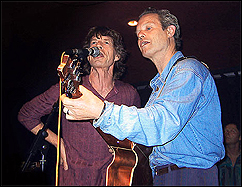 AP Photo
It happened late last month at the Bull's Head, a riverside pub in southwest London, and anyone who wants proof can see grainy footage on YouTube that someone captured on a cell phone.
Yup that's Mick with brother Chris Jagger !
A Tribute to Father's Day
President Calvin Coolidge, in 1924, supported the idea of a national Father's Day. The National Father's Day Committee was formed in New York City in 1926. A Joint Resolution of Congress recognized the Father's day in 1956. Then in 1966 President Lyndon Johnson signed a presidential proclamation declaring the 3rd Sunday of June as Father's Day. President Richard Nixon signed the law, which finally made it permanent in 1972.
Happy Belated Father's Day to all Dads.


Norah Jones & Dad, Ravi Shankar
Days are gone when I measured my height
By standing by your side
Days are gone, when I tried to follow
Your steps, your manners, your stride
These are the days when dear daddy
I want to tell you already
You have been a special mentor
And a very special friend
And a very very special Dad
Forever, till the end.

Dedicated to the memory of my dad, Avo M Sayadian.
Until next month, stay well and in touch. --C Dodge