studioexpresso & Trans Audio Group At
2018 Recording Industry Golf Tournament™

MONDAY JUNE 4, 10am
at Robinson Ranch
27734 Sand Canyon Road, Santa Clarita, CA 91387
Honorary Chairs and Engineers Extraordinare, Ed Cherney and Al Schmitt
$1,000,000 Shootout, Good Food, and POKER!!
Get TIX here
For sponsorship information and to register,
call Karen Dunn at 925-708-0307


studioexpresso & Trans Audio Group Present
All About That Bass!


feat
Dame GAIL ANN DORSEY (David Bowie, Gwen Stefani)
cancelled due to concert commitments
Watch GAD w David Bowie
GAD profile @ studioexpresso
Nik West (Glee, American Idol, Dave Stewart)


watch NW Bottom Of The Bottle (Official Video)
NW profile @ studioexrpesso

BRENT FISCHER (Clare Fischer Big Band, Elvis Costello & The Roots)
watch BF w The Clare Fischer Latin Jazz Group
BF profile @ studioexpresso
NEAL POGUE (Outkast, Andre 3000)
NP profile @ studioexpresso
JENNY MASON (THE Mrs)
watch JM w THE Mrs
JM profile @ studioexpresso
LELAND SKLAR (James Taylor, Phil Collins)
watch LS w James Taylor and Carole King
LS profile @ studioexpresso
&
RHONDA SMITH (Jeff Beck, Prince)
watch RS w Jeff Beck
RS profile @ studioexpresso
at TECTracks, NAMM 2018
California Ballroom A (Level 2)
Hilton Hotel (adjacent to Anaheim convention center)
Saturday, Jan 27, 3-4 pm
(Prior to Tec Awards)
You know I'm ALL ABOUT THAT BASS! The title of this session may be inspired by Meghan Trainor song, but our star-studded panelists will explore the sound of bass on albums and the role of session players in the studio. How they make some of the most loved songs of our time stand out with a unique and catchy sound that's more than just the bass line! It's 2018. Time to brush up your production skills and meet award-winning artists who are here to share their secrets to success in the studio. We will discuss trends and emerging opportunities and more...all about that bass!
What's your all-time favorite bassline?
Some bass players do so much more... they are multi-instrumentalists with skills to include: singing, arranging, producing, orchestrating and composing.
Who doesn't recognize the hook or bassline in "Under Pressure" by David Bowie/Queen or "Billie Jean" by Michael Jackson! Want a lesson in minimalism? How about "When Doves Cry (Purple Rain) by Prince. Remember the groovy classics "My Generation" by The Who (John Entwistle, bass), "Another One Bites the Dust" by Queen (John Deacon, bass), or "Money" by Pink Floyd (Roger Waters, bass) and my all-time favorite: Sir Paul McCartney's "Come Together."
Women bass players are an inspiration starting to Carol Kaye, Meshell Ndegeocello and among our panelists, Jennay Mason of THE Mrs will discuss playing bass on her debut album with the group, THE Mrs, Rhonda Smith (Beck, Prince) will talk technique and Dame Gail Ann Dorsey (David Bowie, Lenny Kravitz) will take us to the stage playing with Icons.
ALL ABOUT THAT BASS
feat

Gail Ann Dorsey (David Bowie, Lenny Kravitz)
AllMusic
Brent Fischer (Usher, Clare Fischer Big Band)
AllMusic
Jenny Mason (THE Mrs)
Neal Pogue (
AllMusic
Leeland Sklar (James Taylor, Phil Collins)
AllMusic
Rhona Smith (Prince, Jeff Beck)
AllMusic
Session Moderated by:
Brad Lunde and Claris Sayadian-Dodge
Read Matt Forger Review Of 2013 Sessions at HotZone

The Annual TEC Awards will be held the same evening at 7 following these panels
Claris Sayadian-Dodge founded studioexpresso.com in 2000, a production resource for developing artists. Dodge is the publisher and chief editor of studioexpresso's monthly eZine for the recording industry and looks after an Award-winning roster of producers with the affiliated C Artist Management. Past positions include: Management III, PMK, Rogers & Cowan Public Relations, Ocean Way studios, Prairie Sun Recording and studio bau:ton.
Claris supports Grammy's MusiCare and sits on the board of a Film Foundation dedicated to documentaries on human rights. She has a BA degree in business and continues to create professional networking events to raise awareness and funds for art and music education programs and worthy causes.

# # #
Past Events

studioexpresso at TEC Tracks 2017
studioexpresso at TEC Tracks 2016
studioexpresso HotZone at NAMM 2015
studioexpresso HotZone at NAMM 2014
studioexpresso Hot Zone at NAMM 2013
studioexpresso at Mix Open Golf Tournee
Monday, June 25, 2012
studioexpresso Presents The Art Of Producing Masters
A Panel of audio professionals discuss label-friendly production trends at NAMM "Hot Zone" 2012

studioexpresso Presents Rock, Record and Roll!
A Panel of audio professionals discuss label-friendly production trends at NAMM "Hot Zone" 2011

Studioexpresso Hosts Audio Underground 007
Presented by Trans Audio Group & studioexpresso

Studioexpresso Connects With Young Musicians
Presented By The Learning Annex & studioexpresso
An Artful Experience
Expresso@8 With Eddie Kramer Draws An Experienced Music Crowd

studioexpresso & Music Business Chops
studioexpresso hosts Demo Eval Sessions During MBC 2004

Sign me up for news on upcoming events here!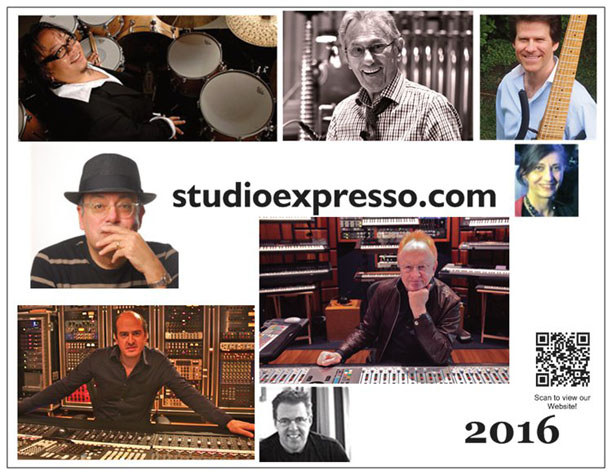 studioexpresso Media Sponsor at
2015 Music Industry Golf Tournament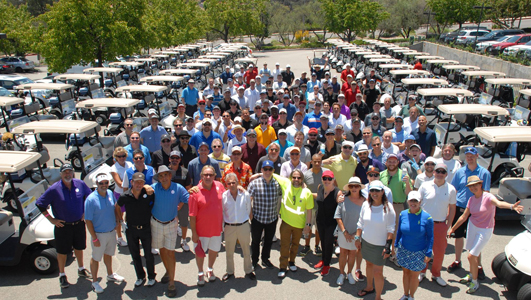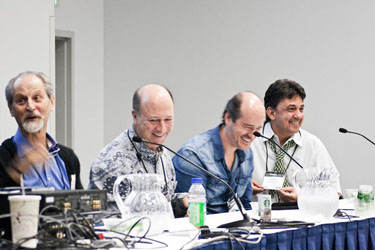 studioexpresso & Trans Audio Group Present At HotZone, NAMM 2014
Speakers L-R: Eddie Kramer, Matt Wallace, Rafa Sardina, Niko Bolas