studioexpresso & Trans Audio Group

Production Pearls & Atmos Dreams!
at TECTracks @ NAMM 2022
Anaheim Convention Center
Full Recorded Session on Sat, June 4, 2-3 pm --Available for those of you who register here

Highly credited producers and Indie label executives Zev Feldman of Resonance Records (Sarah Vaughan, Bill Evans, Nat King Cole), Brent Fischer (Usher, D'Angelo, Prince) of Clavo Records, and John Wooler of Mood Media (Flying Lotus, Elton John, Miles Davis) will reveal techniques for how to create and grow lasting catalogs, give fans unforgettable experiences, and take advantage of breakthrough new technologies like Dolby Atmos. Learn tips for creating brilliant packaging as well as how to increase your audiences and succeed in today's crowded market space. studioexpresso's Claris Sayadian-Dodge and Brad Lunde of the Trans Audio Group will co-moderate.
Join us for an inspiring afternoon at NAMM and recharge for 2022!
Featuring Very Special Guests
JOHN WOOLER
Producer (John Lee Hooker, Pop Staples) and Label Executive (Point/Bland Virgin), DJ, and Executive at Mood Media (Flying Lotus, David Bowie, Billy Eylish)

John's profile @ studioexpresso
ZEV FELDMAN
Resonance Records (Sarah Vaughan, Bill Evans, Nat King Cole)
Zev's profile @ studioexpresso


BRENT FISCHER
Grammy-winning producer, arranger and band leader (Usher, D'Angelo, Prince)
president of Clavo Records
Brent's profile @ studioexpresso
About
DWEEZIL ZAPPA's ATMOS HIKARI STUDIOS
Guitar hero, and son of elder Frank,
Dweezil Zappa
designed and built Hikari Studios from the ground up "in a secret location" in Los Angeles. Hikari is equipped with a 7.1.4 Dolby Atmos monitoring system composed entirely of
ATC monitors
: three ATC SCM45A monitors at LCR; eight ATC SCM12 Pro monitors at sides, back, and height; and five ATC SCM0.1/15ASL subwoofers (three across the front and two in back). You could say Zappa is at the vanguard of the immersive audio movement, recognizing it both for its limitless creative possibilities and for its ability to generate revenue streams for independent musicians outside of the current rent-a-song paradigm.
Giant racks of the world's most coveted analog gear interface with the DAW via a 512 I/O analog router with instant digital recall, and the live room layout and acoustics are a dream come true. Integrated video production facilities make it easy to create professional documentaries on the magic behind the music creation process.Hikari Studios is one of the few that is set up to allow musicians to record in immersive audio from the very beginning. "You can plan the immersive experience for the listener and hear how it's developing as you create it," Zappa said. "It's like an audio movie. You can choose the way something builds, where it's supposed to go, where it's supposed to take you. It's a spatial drama, and you can plan for phrases and movements of a song. They can have themes, like certain instruments enter at certain places at certain times or move in certain ways. From the start, it sounds natural and purposeful because it was only ever designed to be that way. It's not just a re-imagining of a stereo reference."
DZ's artist-centered music platform, www.rewardmusic.com – which gives 100% of every sale to any artist who chooses to use it – is set up to handle multi-channel immersive audio formats like Dolby Atmos and Ambisonics. Artists stand to benefit from immersive audio both as a way to repackage legacy material and as a way to create entirely new songs in a format that sells directly to fans. Hikari Studios is set up for both of those modalities.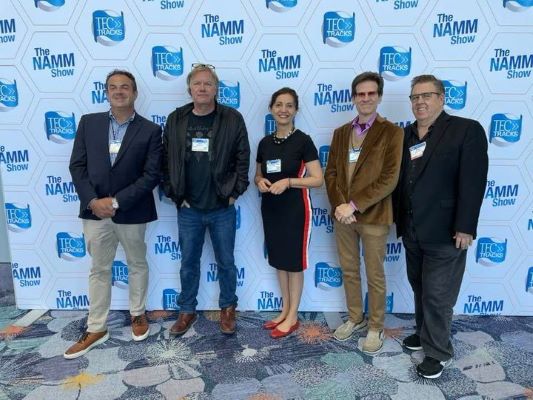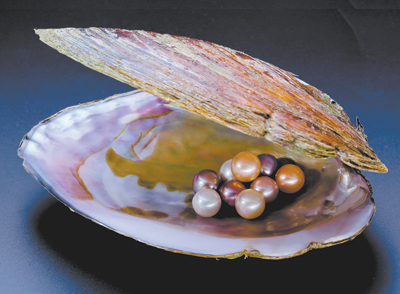 Modaerators
Brad Lunde founder and president of TransAudio Group, the premier distributor of high-end recording gear to the US and Worldwide. TransAudio helps the industry's inventors build a business through product development working with top level end users and selling to the trade. TransAudio product lines include the best of the best: A-Designs (USA), ATC Loudspeakers (UK), Auratone, Bettermaker , Geoffrey Daking & Co (USA) Drawmer (UK), Hakan, Latch Lake, Mutec, Pete's Place Audio, Sabra-Som, Sound Anchors (UK) Subwoofer Pros and Tube-Tech (Denmark), to name a few

Claris Sayadian-Dodge founded studioexpresso.com in 2000, a production resource for developing artists. Dodge is the publisher and chief editor of studioexpresso's monthly eZine for the recording industry and looks after an Award-winning roster of producers with the affiliated C Artist Management. Past positions include: Management III, PMK, Rogers & Cowan Public Relations, Ocean Way studios, Prairie Sun Recording and studio bau:ton. Claris supports Grammy's MusiCare and sits on the board of a Film Foundation dedicated to documentaries on human rights. She has a BA degree in business and continues to create professional networking events to raise awareness and funds for art and music education programs and worthy causes.
# # #

Read Matt Forger Review Of 2013 Sessions at HotZone
Past Events
studioexpresso at TEC Tracks 2020
Producing The West Coast Jazz feat
studioexpresso at TEC Tracks 2019
DNA of The Legend: PRINCE
studioexpresso at TEC Tracks 2018
All Aoubt That Bass
studioexpresso at TEC Tracks 2017
Producing for World Audiences & Cross Over Artists
Mixers On Immersive Environments
studioexpresso at TEC Tracks 2016
Orchestrating A Jazz Session: Releases With Big Buzz
studioexpresso HotZone at NAMM 2015
Production - Studio and Stage, to TV and Film: That Killer Drum Sound
studioexpresso HotZone at NAMM 2014
Studio 2 Stage: Tips from The Top: Music for TV and Film - MD's In The House!
studioexpresso Hot Zone at NAMM 2013
Session Management: Editing and Mixing Secrets
studioexpresso at Mix Open Golf Tournee
Monday, June 25, 2012
studioexpresso Presents The Art Of Producing Masters
A Panel of audio professionals discuss label-friendly production trends
NAMM "Hot Zone" 2012

studioexpresso Presents Rock, Record and Roll!
A Panel of audio professionals discuss label-friendly production trends
NAMM "Hot Zone" 2011
studioexpresso Hosts Audio Underground 007
Presented by Trans Audio Group & studioexpresso

Sign me up for news on upcoming events here!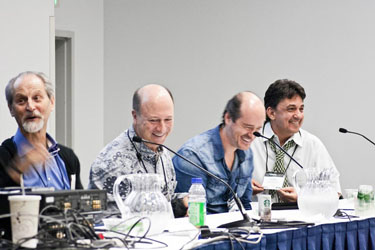 studioexpresso & Trans Audio Group Present At HotZone, NAMM 2014
Speakers L-R: Eddie Kramer, Matt Wallace, Rafa Sardina, Niko Bolas