Your Pick
At The New Hard Rock Cafe on Times Square






Hard Rock Cafe is moving the NY Cafe from 57th Street to Times Square this summer.
They've asked us to forward artist guitar picks as display for their new floor.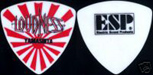 You can donate your memorabilia for use in the design, send them to Picks at studioexpresso: 13351-D Riverside Dr. Suite 275 Sherman Oaks, CA 91423
We'll make sure the artist names and donors appear with the picture of the final design in studioexpresso's eletter.

Chicago's Keith Howland On Brauner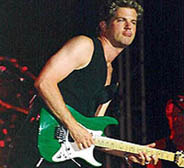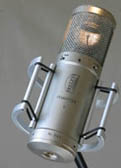 Keith Howland, guitarist with Chicago, is understandably enthusiastic about the prospect of the band's upcoming project. "We've got a lot of good material. That sort of thing is coming around again - it's that 20-year cycle. The early 80s are back!

Howland, recently took delivery of a Brauner Valvet Voice Limited Edition tube vocal microphone. Currently in an intensive period of writing and recording material for the band's next planned studio album, the first in 15 years to comprise all-original songs, Howland reports that the mic is in almost constant use in his personal studio, just north of Los Angeles.
LasVegasProAudio.com, the direct sales division of TransAudio Group, is now shipping the Brauner Phantom V Microphone, their first variable-pattern, non-tube (FET), large diaphragm microphone. Building on the success of the Phantom C fixed cardioid FET model, Brauner's latest addition to the well-received Phantom Series offers switchable omni-directional, cardioid, and figure-eight polar patterns, as well as a -15dB pad.
The Dirk Brauner-designed, German-crafted, Phantom V features a satin nickel finish and the renowned, hefty build quality. The Phantom V, whose capsule is based on the legendary Brauner VM1 tube microphone, boasts a self-noise of 8dBa, a maximum SPL of 142dB at 0.3% THD, and a frequency range of 20Hz-22kHz. The Phantom V package comes complete with the Brauner SMV shock-mount suspension system, custom aluminum case, cable, and user manual. Brauner mics are sold direct in the U.S. by LasVegasProAudio.com for $1,990.00 For more info on both mics, contact Brad Lunde at 702- 365-5155 or visit Las Vegas Pro Audio

Queens of the Stone Age Master at Bernie Grundman's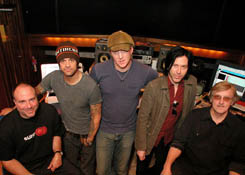 Photo: David Goggin

Pictured during sessions are (L-R) co-producer/mixer/engineer Joe Barresi, band members Joey Castillo, Josh "Baby Duck" Homme, Troy Van Leeuwen, and mastering engineer Brian "Big Bass" Gardner.
Innovative rock group Queens of the Stone Age recently mastered their new album "Lullabies to Paralyze" at Bernie Grundman Mastering. The Interscope / Rekords Rekords album is slated for March 22, 2005 release. Book Grundman Mastering: 323.465.6264
After Hour Sessions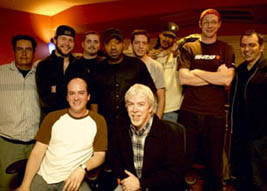 The main studio at After Hours is large enough to accommodate rhythm track sessions comfortably. Recently the studio hosted Gregg Bissonette (Don Henley, Duran Duran, Ray Charles, and Carlos Santana) on drums and songwriter Matt Bissonette on bass.
LA club circuit, Detroit Mutant Radio (pictured above) recently stopped by to lay down basic tracks for their upcoming album produced by Matt Forger (Michael Jackson). "The boys had lot of fun," says Joseph Bialik of DMR. Matt Forger produced the sessions with Rafa Sardina (Macy Gray, Dr. Dre, Alejandro Sanz) egnineering. "Too many people view recording as a technical experience. It is important to understand technology and be able to control it, but it's the music at center stage. It's the song people remember, not the recording system,"
says Forger.

Rocking the Village
Oasis, Nine Inch Nails and the Mistress of Guyville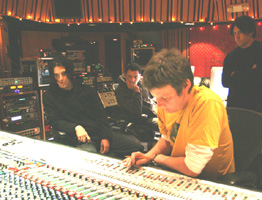 Alan Moulder at the board with Trent Reznor, standing, guitarists Twiggy Ramirez, left, and Gem Archer right.

Brit bad boys Oasis wrapped up a month of overdubs and mixing at The Village's Studio A with producer Dave Sardy and engineer Greg Gordon. No punchouts were reported between the notoriously volatile brothers Liam and Noel Gallagher. Andy Brohard assisted the sessions.
At the same time, those lords of darkness, Nine Inch Nails and longtime engineer Alan Moulder (with Jason Wormer assisting), filled the capacious Studio D with a world-class amount of gear. Tracking, overdubbing and mixing for a new album release were NIN leader Trent Reznor with guitarists Twiggy Ramirez and Gem Archer.
When Billy Corgan dropped in to do some co-writing with Courtney Love for her new album, it was old home week for Moulder, who'd spent what may have seemed like decades at The Village some years ago recording Smashing Pumpkins' Mellon Collie and the Infinite Sadness.
Love's visit aside, November would have been an Exile in Guyville at The Village if Liz Phair hadn't taken over Studio B. In cutting a new record with producer Dino Meneghin, engineer Joe Zook and assistant engineer Jeff Robinette, La Phair took advantage of male chivalry to borrow a signature Stratocaster from Reznor for one of her tracks.
In other news, lots of Grammy noms for projects worked on at The Village: for Compilation Soundtrack: Cold Mountain, for Album of the Year: Usher's Confessions, for Contemporary Blues Album: Keb' Mo's Keep it Simple, for Contemporary Jazz Album: Bill Frisell's Unspeakable, for Contemporary R&B album: both Janet Jackson's Damita Jo and Usher's Confessions, for Rock Album, Elvis Costello's The Delivery Man...and more....Booking contact: Jeff Greenberg; The Village 310-478-8227
Avatar Sessions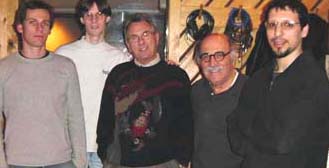 L-R: Mark Scholtes, Brian Montgomery, Al Schmitt, Tommy LiPuma and Chad Lupo

VERVE artist Mark Scholtes recently came in Studio C at New York's Avatar Studios with producer TommyLiPuma and engineer Al Schmitt to record his debut album. Brian Montgomery handled all Pro Tools duties, Chad Lupo assisted. Studio A (NEVE 8068) hosted Producer Atsushi "Sushi" Kosugi and engineer Roy Hendrickson recently in recording music for SEGA games to be released. Chad Lupo assisted. RCA Records band Stellastarr* was in for a month recording with engineer/producer David Schiffman. Peter Doris assisted. Windup band Submersed recently in cutting tracks with engineer Josh Wilbur and producer Gregg Wattenberg. Eddie Jackson assisted. Studio C (NEVE-VRP72) also hosted Concord Records' Eddie Palmieri recently in recording a new release with engineer Jon Fausty and producer Richard Seidel. Aya Takemura assisted.

It's a Beautiful Life...6000 Sunset
Western Recording, Ocean Way, Cello...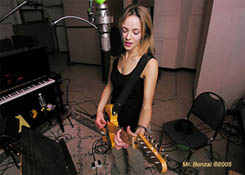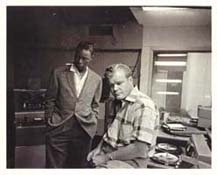 L-R: Recently Gemma Hayes, singer/songwriter and stunning guitar player from Ireland and her engineer Robert Carranza and producer Joey Waronker did live sessions at Cello Studios. Gemma describes the project as "sweet chaotic music." photo: David Goggin. Bill Putnam & Nat King Cole At Western Recorders Photo: courtesy of Universal Audio
Over the past 50 years 6000 sunset has witnessed recording history. An astonishing number of artists from The Beach Boys to U2 have visited the legendary studios which closed its doors to a most loyal clientele on January 28th.
Down Time

The current owner, Cello Holdings recently filed Chapter 11 which means reorganization and liquidation of assets (both land and gear). Sources say last offer for $4million was turned down. Any new offers will be considered by an appointed court trustee who will be giving the historical building to the higher bidder. Most agree that the fate of 6000 may lay in the hands of the wrong developer and creditors who have little regard for musical landmark.

History
At first site, the unassuming grey building (has its own billboard) with raised concrete stars on Sunset offers no signs of "home for the stars" let alone a landmark, but for the production community at large the venue spells "Temple of Sound."
What's Love got to do with it? Perhaps not much, aside from the fact that the building was once built and designed by music pioneer, Bill Putnam and the title soundtrack to the Tina Turner's story was filmed and recorded there, among numerous soundtracks and scores.
The musical royalty who have worked at 6000 Sunset easily have produced over 6000 recordings with artists to include: Eric Clapton, Johnny Cash, Elvis Costello, The Rolling Stones, Brian Wilson, Bob Dylan, Tom Petty, Red Hot Chillie Peppers, Ry Cooder, Madonna, Meatloaf, Frank Sinatra, Isley Bros, Mamas & Pappas, Natalie Cole, System Of A Down, Bruce Springsteen, Elton John, Michael Jackson, Willie Nelson. The production icons who frequented the three studios are industry household names: Jimmy Iovine, Rick Rubin, Quincy Jones, T-Bone Burnett, Don Was, Rob Covallo, Phil Ramone, Scott Litt, Matt Wallace, Phil Spector, Jim Scott, Kevin Killen, Stewart Levine, Ethan Johns, Andy Johns, Lou Adler, Mo Ostin (Warner), to name a few.
Founder
What Les Paul was to the electric guitar, Bill Putnam (1920-1989) was to the recording studio. He was a mixer, a musician, a singer; an instinctive acoustician, businessman and visionary. Jazz artists recorded by Putnam included Stan Kenton, Tommy Dorsey, Count Basie, Dizzy Gillespie, Ella Fitzgerald, Sarah Vaughn, Nat King Cole, and the master, Duke Ellington. Putnam was also producing records for Decca, as well as writing songs and lyrics.
You can find more info about Bill Putnam at Universal Audio.
Landmark Recordings
Once a home-from-home for legendary session drummer Hal Blaine and the Wrecking Crew, 6000 has hosted an industry who's who on both sides of the glass, including staff engineers Chuck Britz, Bones Howe, Wally Heider, and Lee Hirschberg. Mamas and the Papas "California Dreaming," Frank Sinatra "Strangers in the Night," and Bing Crosby, Dean Martin, Sammy Davis Jr., Nat King Cole, and Johnny Mercer, Lou Adler all recorded hits at the venerable facility.

Reality Check
"After all, who remembers GoldStar, Decca or Wally Heiders?," asks mixer/engineer Mark Linett (nominated for best engineered album for Biran Wilson's SMile, Alan Jackson, Tom Petty & the Heartbreakers). Many artists and pro audio clients who do speak fondly of these rooms have moved on to other studios. We spoke to several of Cello's clients including mixer/engineer Jim Scott who, though saddened by the news, had pressing issues (like transfer of his gear to another studio) to worry about. Past clients like Kevin Killen (Elivis Costello) now busy in New York, finds the situation "simply sad."

The reality is that commercial facilities need to make money to survive. It's common knowledge, that even when studios are booked to near capacity, most struggle to barely cover overhead. With shrinking recording budgets and technology making home and project studios more accessible, keeping studios profitable is a challenge.
"It's not the first time I've seen this happen. In the 80's it was Atlantic studios and few years back when Xtasy closed, it broke my heart," says studio guru/mastering engineer, Bill Dooley or Paramount Mastering (Warren Riker, Rob Jacobs, Isis, New Found Glory). "Economy dictates downsizing and diversifying. Most commercial studios had to let go of their managers and techs who demanded top salaries and add new services that complement recording," says Dooley.
"It's definitely end of an era. I miss that community feeling that you get working in a commercial room. You offer someone a snare drum or share musicians and other resources. The truth is I love the convenience of working in my home studio especially in a place like Los Angels where everything is so spread out. Saving time is a huge advantage," says producer/songwriter, KC Porter.
"Studios never made money by themselves. As long as Spam and Hormel Chillie are selling, The Village will stay open. There was a time that the only place you could record was in studios. That has changed," says Lenise Bent.
According to Maureen Droney: "Historically, commercial studios have tended to fall into two categories: those started by engineers or producers, and those owned by people with lots of disposable income who thought it would be fun to be in the music business. Either way, they were mostly labors of love, lacking both smart business plans and profits. Given that, along with the current music industry downturn and the rise of home-based digital recording, it's no surprise that most of today's commercial studios are struggling to stay afloat." (courtesy of Mix Magazine).
Most successful studio owners and managers will agree. The few commercial studios that enjoy nice profit margins make money in other businesses like buying, selling or renting gear and real estate. Windfalls come from wise investments, consulting services and owning IP (intellectual property). Diversify or Die.
The good news (bad news for some studio owners today) is that technology is always going to make things cheaper for the consumer. So, this requires new business models, innovation and creative thinking. "You see, Steve Jobs knows how to win. The key is to go so far into the future that the market comes to you!!" says Lefsetz.
Until then, history will repeat itself. If this was the boardroom, Mr Trump, would say: "you're fired!"
Imagination

Perhaps business is slow for those lacking imagination. There's room for commercial studios in the future, as long as they are moving ahead with technology and combining strategically complementary businesses with studios -- mastering, manufacturing, content generation, marketing, broadcast (The Village studios has created a buzz with almost daily live recordings in the facility's Neve 88R-equipped Studio D, where the nation's hottest radio program, KCRW's Morning Becomes Eclectic, broadcasts some of the most exciting music to be found on the air--or on the 'Net), museums, restaurants or educational facilities are few examples already implemented. "Long before the Apple Computer Company revolutionized the way people listened to music with the iPod, iTunes, and the iTunes Music Store, The Village was using Apple Computers exclusively to record the hits that would eventually wind up on millions of iPods," says Jeff Greenberg of the Village Studios.


"What this building needs is a visionary person like Bill Putnam or Paul Allen who can bring a profitable business model (ie: Seattles' Experience Music Project) that can complement what's still a pretty in-demand commercial facility in the heart of Hollywood. One thing everyone agrees: The acoustics and the vibe in the three rooms of 6000 are unmatched. I managed the facility during 87-99 and know it firsthand from the huge smiles I used to get when giving tours of the three studios!" says, Claris Sayadian-Dodge of studioexpresso.

Land Value

6000 boasts 20,000 square foot of prime commercial real estate space in the heart of Hollywood currently divided into 3 main studios. The building's centerpiece is Studio 1, which can accommodate a 70-piece orchestra. Two smaller studios (including studio 2 -- one of the most sought-after rooms in town) and up to 6-7 additional spaces. For vintage gear lovers, the facility offers two of the most desirable discrete Neve consoles ( 8038 and an 80 input 8078 with GML automation) plus outboard.

When Land value is at the asking price of over $200-a-foot, nearly double the going rate for undeveloped Hollywood parcels, it's no big surprise that real estate becomes very attractive to developers who can build profitable condominiums."We're making a strong push into L.A. with urban infill housing. We feel that's where the market is heading," says Philip Simmons, president of John Laing Urban Division. According to Discover Hollywood publisher, Oscar Arslanians, the recently sold Sunset Gower Studios (just behind 6000) may have a similar fate.

Landmark Status
According to preservationist Robert W. Nudelman of Hollyood Heritage, 6000 may technically fall into landmark designation zone based on Community Redevelopment Agency's last survey report in 1984 (see map) which covered 3000 architecturally significant buildings over 1100 acres. "CRA promised to do an additional survey to cover culturally and historically significant buildings. We're still waiting. So, buildings where famous people frequented and historical events took place, occupy nowhere land at the moment. The city won't do anything. It becomes law by press conference," says Nudelman. Most landlords who invest in property, dislike the landmark status for obvious reasons.
Landmark Studios

Along with Motown's Hitsville USA in Detroit and Sun Studios in Memphis, Ray Charles' recording studios (2107 West Washington Boulevard), built 40 years ago in central Los Angeles, got official city historic landmark designation late April of last year. The building also housed Charles' offices and RPM International Inc. The sign placed out front of 2107-RPM-is a play on words. "Some thought it stood for revolutions per minute, as in a 33 l/3 long-playing album. But in my mind it stood for Recording, Production and Management-the three activities going on inside," said the late grate Charles. For four decades, Charles recorded there, including the hugely successful Genius Loves Company which won eight Grammy awards this month.
"There's something about the place that continues to excite me," said the singer. "The studio is everything I've ever wanted, everything I've ever needed. It's where I can relax, take my time or hurry up if I please. It's where the ideas flow."

The fact that 2107 West Washington Boulevard has achieved historic status is a credit both to Ray Charles' original vision of establishing a recording home of his own and, even more, to the enduring beauty of the music made within its hallowed walls. Under the direction of Charles' manager, Joe Adams, a staff at the complex has begun to collect items for display at the planned museum. Recently Charles' 12 Grammys -- which have been restored -- were unveiled ad the studio "Ray's kids used to play with those things like they were choo-choo trains, and they were all busted," Adams told Variety. The vision continues...plans call for an education center for inner-city children to be built next door to Charles' studio.



Friends of 6000
You may recall the happy ending in the Christmas classic with Jimmy Stewart "It's a beautiful life" …when community of friends save the day by their compassion for a friend in time of need. Given, we all know the facts of life and business too well, and wouldn't be surprised if the building sees its demise. Maybe a benefit concert to save the studio with some of the artists who were big part of 6000's history could help raise funds to create a trust. This will allow time to find the right visionary owner/curator who can bring diversity and profitability to the building once again. But, unless there's a clear vision and proven business, no one can afford to invest time and effort into organizing "good will" alone.

The musicians who recorded at 6000 may agree with pianist Jason Moran who talks about another revered institution, the Village Vanguard in New York, celebrating its 70th year this week. "I call it the Carnegie Hall of jazz because most jazz clubs just don't have the sound that this place has," says Moran, whose last album was recorded at the Vanguard. "It's the place where Moses and Mohammed and Jesus walked!" Or Saxophonist Joe Lovano, whose most recent live album was also a Vanguard gig, agrees. "It might affect you to be sitting in that room, imagining, 'Oh, [Thelonious] Monk was here!' 'Man, Miles [Davis] and Hank Mobley played here, and Bill Evans's trio!' You're feeling the spirits. Well, that's how I feel when I record there -- we're calling the spirits."
Well, for what it's worth, studioexpresso is ringing the bell for 6000 and all the spirits who recorded there. We hope that like Clarence in the movie, "It's a beautiful life" 6000 will get its wings! Write to us with your comments.
Las Vegas Pro Audio Lists Elite Customers
Björk to Fleetwood Mac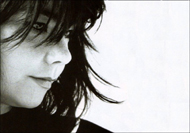 Björk & engineer/mixer/producer Neil Dorfsman

Neil Dorfsman is possibly one of the leading record producer's on the planet with an engineering and production track record that few can match. Over the years he has worked with artists to include: Sting, Mark Knopfler and Dire Straits, Paul McCartney, Tina Turner, Bruce Hornsby, Eric Clapton, Bob Dylan and Björk.
"I do a lot of work in 'non-studio' studios, like everybody else. Most people I know are kind of working in closets with a Pro Tools rig. So I wanted to get a couple of really good microphones without breaking the bank. I thought the price of the ELUX 251(Soundelux) was great, considering the workmanship that had gone into it, so I got a couple - and I use them all the time."

According to the legendary mixer/engineer, Elux offers a slightly different character to the original ELAM 251. "The original ones I always characterize as very clear and sparkly at the top end. The ELUX 251 is a little 'thicker' than the original 251. It has a little more warmth to it."Dorfsman took his ELUX 251 mics to a session with Björk. "She was layering various recorders for a soundtrack. I used the 251 with an all-tube chain. It sounded beautiful, really present and clear, like the glass between the rooms had disappeared."

"I first used an ELUX 251 four years ago and was just knocked out by it," he recalls. "I used it on a solo violin and thought it was very smooth, very warm, and just a really pleasant sound." Dorfsman, an engineer and producer who lists Oasis, Bruce Springsteen and Elvis Costello his resume, now owns two ELUX 251 microphones, provided by Las Vegas Pro Audio.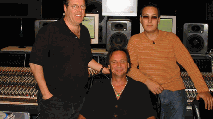 (L-R): Fleetwood Mac; LVPA's Brad Lunde, Mark Needham, engineer/mixer; and Les Camacho, in-house engineer,
Cornerstone Studios, Chatsworth, California;
Over the course of two decades as an engineer and mixer, Mark Needham has worked with a wide variety of acts, including rockers such as Chris Isaak (eight albums), Bruce Hornsby, Cake and the Red House Painters, blues legend Charles Brown, and jazz greats Pharoah Sanders, Nat Adderley and Cedar Walton. He first met Lindsey Buckingham two-and-a-half years ago when he was brought in to mix what was then to be a solo album for the guitarist at Conway in L.A. The two hit it off, and when the solo album turned into a Fleetwood Mac disc, Needham came onboard to help with some overdubs and mixing.
The album reportedly began life as separate solo projects from Nicks and Buckingham, the latter having amassed some ten years worth of material. Sessions for Buckingham's project eventually turned into a full-blown Fleetwood Mac project, with the singer/guitarist acting as producer as the band laid down tracks at a large rented house in tony Bel Air. "Actually, Mick and I started few years back where the basic tracks were mixed by Ken Allardyce with [producer] Rob Cavallo for some of that. I had just met Rob and we wanted to work together. Anyway, at the end of cutting those tracks and doing some of the basic fill-ins, which would be bass and rough vocals, there was a push to put that album down and do [Fleetwood Mac], which is what I did," says Lindsay Buckingham.
The basic tracks were then taken to Cornerstone Recording Studio for overdubbing, under the auspices of in-house engineer Lester Camacho, and mixed by Needham. The 12-year old facility boasts a Neve VR60 console, Studer tape machines, ProTools, Augsberger monitor cabinets loaded with TAD components, and a laundry list of the very best in outboard processing and effects. The artist-friendly environment has served as a home-away-from-home for many musicians, including Tom Petty, Chris Isaak, Motley Crue, and All-4-One.
After Camacho invited Transamerica Audio president and friend Brad Lunde to the studio to demonstrate the Brauner VM1, Buckingham adopted the high-end vocal microphone, recutting his original "home" recordings during a ten-month stint at the studio. Cornerstone co-owner Brian Levitsky, recalling the first time he heard the VM1, says, "The presence factor was unbelievable, and the 'air' around the vocals was huge. Since then, the Brauner is one of the studio's most widely used microphones."
Mark Needham, who reports that he mixed a number of the tracks originally for Buckingham's solo project, applied a variety of his favorite Drawmer and GML processing to the completed tracks. "On the mix, I've been using the Drawmer 1969 mostly as a background vocal compressor, and I've been using it on some of Lindsay's guitar tracks. It has a real nice warm sound. I can get a lot of air on the backgrounds with EQ, but the 1969 keeps the sound warm, so it doesn't get too brittle. I've also used it as a vocal pre and a bass pre on other projects."
Needham, whose music credits include Elton John, Cake, Simon Says, Red House Painters and virtually every Chris Isaak project to date, also used Drawmer's Six-Pack six-channel compressor/limiter on the Fleetwood Mac mix. "I've been using it as a general purpose compressor. I used it on keyboards and on some of Lindsey's guitar tracks, where he had four or five tracks going. It's nice to have six compressors in a row that all have the same characteristics, so they all react the same. It's a nice compact unit and sounds great."
One of Needham's favorite tools, he says, is the GML 8200 parametric equalizer. He reports that he typically uses multiple 8200 units on a mix, and this project was no exception. "I used it on some guitar groups, on some of the earlier stuff with Lindsey, as well as backing vocal groups."
He generally also uses a GML 8200 across the console's main stereo bus. "I like the sound of the top end on it. I'm not doing that much with it with regard to EQ - I just use it to get a little more air."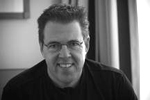 Las Vegas Pro Audio is the direct sales division of TransAudio Group. It was created to serve as a conduit between extremely busy pro audio professionals and boutique high-end equipment manufacturers. LasVegasProAudio.com offers a select group of imported lines, including ATC Loudspeakers, Brauner microphones, SoundField Microphones and Daking Pro Audio. "LasVegasProAudio is dedicated to providing our customers with a long-term partnership that delivers, not only direct pricing but timely, accurate product information and unparalleled personal customer service," says Brad Lunde at LVPA in FABULOUS Las Vegas, Nevada. For more info call Brad at (702) 365-5155 or visit Las Vegas Pro Audio web site.




Sennheiser Wireless Scores At Super Bowl XXXIX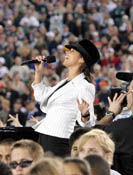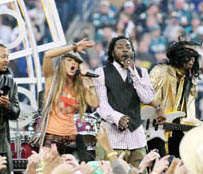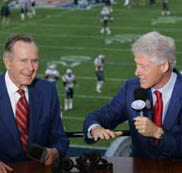 Alicia Keys & Black Eyed Peas during opening ceremonies at Super Bowl XXXIX.
Former presidents, George Bush and Bill Clinton, use Sennheiser MD46 broadcast microphones on Fox Network's Super Bowl XXXIX pregame, show on February 6, 2005 to publicize their Tsunami Relief efforts and talk a little football. Alicia Keys paid tribute to Ray Charles with her rendition of "America The Beautiful," which has only been performed twice previously at the Super Bowl, the last time, in 2001, by Charles himself. Her voice came through a Sennheiser wireless hybrid mic.

Bringing together country, hip-hop and funk, the pregame show also featured Gretchen Wilson, who wowed the crowd at the Country Music Awards last year when she appeared with a 1949 vintage Neumann U49. This time wielding a Sennheiser/Neumann hybrid mic, Wilson was joined by Charlie Daniels for his classic hit, "The Devil Went Down to Georgia." Those same mics were again out in force when Black Eyed Peas reworked "Where is the Love" for the Super Bowl with Earth Wind & Fire, who then performed one of their best-known hits, "Shining Star."

"The cool thing this year," reports Stoffo, the go-to RF expert whose Professional Wireless Systems (PWS), is Masque Sound company based in Orlando, Florida, "was that there was a surround sound mic with five outputs - left, right, surround left, surround right, and top - and those were on Sennheiser SK50 transmitters, zapping back to me. The guy ran around the field during pregame, the anthem and halftime, and picked up surround crowd noise, and it went out on the broadcast."


Push The Button




The time has come to Push The Button... literally. The contest (ends February 28th) promises a limited edition Chemical Brothers iSkin and the GRAND PRIZE - an entire home recording studio with all the gear approved by Tom and Ed themselves, to the winner.
The big announcement of The Chems performing live at this year's Coachella on April 30th has everyone asking when Tom and Ed will take the brand new live show to other cities here in the U.S.
The brand new album, 'Push The Button,' includes the first single, "Galvanize," featuring Q-Tip on vocals. We understand it is one the most played songs in the clubs and on the radio. Visit AcidPlanet.com for your opportunity to be one of the first to remix the mighty Chemical Brothers. This is the first ever remix contest with The Chemical Brothers!


Hiatt Records New Album at Ardent in Memphis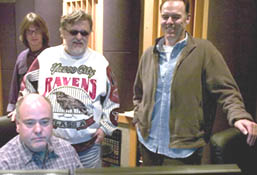 L-R: Guitarist Luther Dickinson, producer Jim Dickinson, and recording artist John Hiatt. Seated at console is Gus Skinas. Photo by Alan Spearman, The Commercial Appeal.
John Hiatt came to Ardent in Nashville to record and mix his new album on New West Records. Jim Dickinson produced and Jim's sons, Luther and Cody (both of North Mississippi Allstars), provided their special feel on guitar and drums respectively.
"John Hiatt's session was the very first session to use a 'real world' multitrack DSD recorder. DSD, or Direct Stream Digital, is a new and different technology for recording audio. Gus Skinas, President and CEO of Super Audio Center LLC., developers of the Sonoma-24 Direct Stream Digital recording and editing system, was on hand to supervise the remarkable new technology. It is a step as significant as the move from analog to digital recording in the early 80's. In stead of recording 24 bit words at a rate of 96 thousand times a second , it records a very fast 1 bit sigma-delta stream at a rate of 2.8 million bits a second. It is a signal much more analog-like in sound and appearance, but it can still be digitally copied and processed," says Skinas.
While there are some devices out there that can record multitrack DSD, the Sonoma-24 is the only one that can do this and provide the overdubbing and editing capabilities that everyone is familiar with, given the power of today's workstations. When used in a state-of-the-art analog studio such as Ardent, the final product is free of the sonic restrictions one finds with typical digital production. This will be most obvious when John Hiatt's new SA-CD is played on an SA-CD player that uses the same DSD technology to playback the recording. It will also be noticeable on CD's and MP-3's. as well , because the better the master, the better the final product.


Remix magazine presents the Remix Hotel Miami:
Three Free Days of Total Technology Immersion

March 24-26 | 4-9 pm Daily
Eden Roc Resort and Spa, 4525 Collins Ave @ 45th St., MIAMI BEACH



The Remix Hotel provides hands-on access to the technology and equipment used to create today's electronic and urban music via artist presentations and demonstrations, workshops, clinics and discussion. Remix puts the tools of the trade into YOUR hands in this exciting FREE musical environment. Check in and check it out!



Barry's Bee Season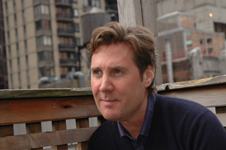 Mixer Michael Barry
Directed by Scott McGehee and David Siegel and starring Richard Gere and Juliette Binoche, Bee Season (slated for a September domestic theatrical release) tells the story of a wife and mother who begins a downward emotional spiral, as her husband avoids their collapsing marriage by immersing himself in his 11 year-old daughter's quest to become a spelling bee champion.
Sound One Re-recording mixer Michael Barry's other projects include: An Unvinished Life (Director: Lasse Hallstrom, Cast: Robert Redford, Morgan Freeman and Jennifer Lopez); Proof (Director: John Madden, Cast: Gwyneth Paltrow, Anthony Hopkins; Ice Harvest (Director: Harold Ramis, Cast: John Cusack, Randy Quaid, Billy Bob Thornton).
Leveque Joins Soundelux

John Leveque who won a BAFTA Award for "L.A. Confidential" and has received four Academy Award nominations will bring his creative talents to Soundelux (Ascent Media) facility in London.
The decision to bring John Leveque to Soundelux is an important part of the company's strategy to further strengthen its creative capabilities in the UK-market and offer its clients an array of creative talents unmatched anywhere in the world. "John is a very talented and well-respected person in our industry," said Lon Bender, President of Ascent Media Creative Sound Services.
Design FX Chooses The ATI 8MX2s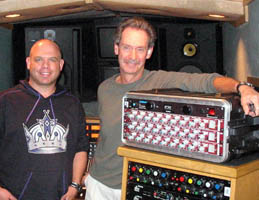 Scott Peets, Design FX' recording truck manager (left), and Gary Ladinsky, president, Design FX, with a rack of ATI's 8MX2 mic pres used in the rental and remote truck facets of the business.

Design FX has selected the ATI 8MX2 for location jobs ranging from the recording of Nickelback's "Live At Home" DVD, to CMT's "Crossroads with John Fogerty and Keith Urban," to a recent radio show with Reba McEntire on the set of Reba, the singer/actor's hit television series. In every instance, Design FX' 8MX2s performed beautifully, unobtrusively, and - as is most crucial for a rental/remote recording firm - flawlessly. "They're pretty brilliant,"
concludes Ladinsky with a brief yet ringing endorsement. "I decided to buy a couple and now we have nine, so it's clear they were a hit."


Telarc, Heads Up and MCG Jazz Win 7 Grammys






"Telarc releases about sixty records a year, so winning Grammys for more than 10 percent of the records we made last year is an unprecedented accomplishment for the label," said Elaine Martone, senior vice president of artist relations and production at Telarc. "Also noteworthy is the broad field of categories in which we won - classical crossover, jazz instrumental, solo classical instrumental, engineering and choral performance." Martone said the Grammys for the Berlioz and McCoy Tyner projects were especially gratifying, as she was the producer of both recordings.
Celebrating their 15th Anniversary this year, Heads Up International has been successfully carving its niche in the world of contemporary instrumental music. In addition to consistently landing on Billboard's Contemporary Jazz, Traditional Jazz and World Music charts, and garnering numerous industry awards - including Billboard's Contemporary Latin Jazz Album of the Year (Roberto Perera's Dreams & Desires), the AFIM's Independent Contemporary Jazz Album of the Year (Pieces of a Dreams' Love's Silhouette), a Grammy nomination in 2004 (Yellowjackets' Time Squared), JazzWeek's Radio Programmers Award (Jaco Pastorius Big Band's Word of Mouth Revisited), and Gibson Guitar's Best Female Jazz Guitarist (Joyce Cooling) - Heads Up artists have regularly captured the #1 slot in national radio airplay.
"We are so honored that the Academy would recognize Black Mambazo, and we are hopeful that this Grammy will shine a bright spotlight on the music and people of South Africa," says Heads Up President Dave Love. "Coinciding with the ten-year anniversary of the demise of apartheid makes it that much more special."

MCG Jazz is a division of Manchester Craftsmen's Guild, a multi-discipline, minority-directed center dedicated to fostering a sense of creative, intellectual and economic empowerment and growth among disadvantaged people in urban communities. The work of MCG appealed to Nancy Wilson's commitment to the spirit of community. Wilson signed onto MCG Jazz recordings, and all proceeds from R.S.V. P. (Rare Songs, Very Personal) go to support the MCG Jazz program. MCG Jazz, a specialty recording label, captures the music and magic of many of the jazz artists who perform at the center every year.

Marroquin Magic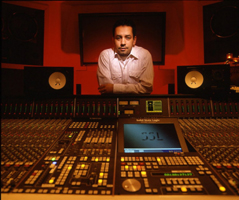 This year, Marroquin won two Grammys and got multiple nominations for Album of the Year Category for his contribution on Alicia Keys, "The Diary of Alicia Keys;" Kanye West, "The College Dropout" and Usher, "Confessions." Collectively, the three projects have garnered 26 Grammy nominations and mark the first time a trio of urban releases has been nominated for Album of the Year. While all three projects were mixed at Larrabee Studios in Los Angeles, Marroquin's home base, he also worked on an XL at The Hit Factory in New York and at Plus XXX in France on the Alicia Keys project.

From humble beginnings in his native land of Guatemala to the hallowed halls of the music elite and three Album of the Year Grammy Award nominations, top mixing engineer Manny Marroquin epitomizes the American success story by producing hit after hit. The creative genius expressed by Marroquin is engineered through Solid State Logic consoles, culminating with the XL 9000 K Series SuperAnalogue™ Console.
Viktor Krauss Discovers A Design's REDDI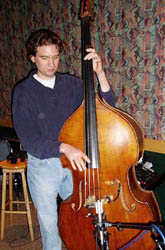 Viktor Krauss has played with the likes of Lyle Lovett, Graham Nash, Bill Frisell, and the Chieftains. In February 2004, Krauss took a temporary break from composing, producing, recording, and touring for others, to record his own solo release, the critically-acclaimed "Far From Enough."

Needless to say, Krauss is a discriminating listener as much as he is a phenomenal player. And while working with engineer Ross Hogarth during a recording session for John Fogerty, Krauss heard his own performance via a signal path that he found "just terrific," thanks to A-Designs' REDDI tube direct box. Since then, the REDDI has been a permanent fixture in Krauss' bustling home recording studio.
"I'm sort of a gear junkie," clarifies Krauss. "Ross, the engineer on the Fogerty project, was using a REDDI. I saw it out of the corner of my eye and asked, 'What's that?' After using it, I thought it was great." hen working at his home studio, Krauss most often records bass tracks exclusively direct, "but it depends on whatever the session calls for," he reasons. "I use the REDDI in conjunction with a Universal Audio 6176 channel strip, especially for electric bass. It just works wonderfully. If I need an over-driven sound, I have a little Ampeg B12 amp that I use. If it needs to be really clean, then I'll just use the REDDI." Krauss considers a Shure
SM57 the best "safe" choice for miking his bass cabinets, while the AKG D
112 is good when the bass needs to be "a little puffier-sounding."
Krauss' use of the REDDI isn't limited to recording bass tracks though. "I really like the REDDI for any electric stuff," he says. "It's a great recording tool for just about anything. To my ears, it always seems to be very transparent. It captures the essence of the instrument instead of coloring it." So, has the REDDI hit the road with Krauss? "Not yet," he says, reservedly. "I'm not sure that I want it dinged up or anything. It's such a pretty piece
- if I wasn't too worried about scuffing it up, I would!"
Learn more about REDDI by calling Brad Lunde at (702) 365-5155 or visit Las Vegas Pro Audio web site. . Founded by industry veteran Brad Lunde, LVPA and TransAudio Group have quickly become the premier U.S. importer/distributor and/or U.S. sales and marketing representative for high-end audio. "Success hinges on TransAudio providing dealers and end users with a higher standard of product expertise and support far beyond the norm," says Lunde. TransAudio Group's product lines include: A Designs Audio (USA), AEA (USA), ATC (UK), Brauner (Germany), Daking (USA), Drawmer (UK), George Massenburg Labs (USA), Mercury (USA), Soundelux (USA), SoundField (UK), and Z-Systems (USA).



Neumanns for Malley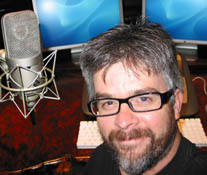 Matt Malley, who recently parted company with Counting Crows after 14 years as the band's bass player, is looking forward to spending more time in his home studio, where he has already begun tracking his debut solo album. Having invested in a number of Neumann microphones to record his vocals and drum kit for the project, Malley now considers them indispensable.
"I love them dearly," he says. "They're the stars of my studio. For my vocals I use a Neumann M149. John Mayer recommended that mic to me. We were out touring with him last year and he said, to quote him, 'The M149 is the only mic you're ever going to need for recording.' And he's right!" Initially taking piano lessons at age seven, 41-year-old Malley has been playing in rock bands for 25 years. At first hooking up with friends to perform at keg parties, where they would play until the cops shut them down, he eventually joined The Robin Flower Band, a feminist bluegrass ensemble.
Later he formed Counting Crows with singer Adam Duritz and guitarist David Bryson. He was on the verge of taking a job as an air traffic controller when the band was offered a record deal. The rest is history.




Absolute Rentals...Absolutely!



As a division of World Link Digital, Absolute Rentals has expanded its services to meet the needs of today's digital world. From lighting and grip equipment to state of the art High Definition cameras and VTR's, Absolute Rentals can meet your production and post-production needs. "Let our friendly and knowledgeable staff take the worry out of finding
the right gear for you," says Dave Rosen. Call 818-842-2828 or visit their web site.

Healing Power of Rock and Roll
Ethridge's New Found Clarity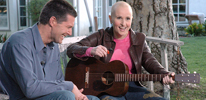 Ethridge during her interview with Stone Phillips

Her latest CD is called, "Lucky Live." And that's exactly how Melissa Etheridge feels these days, as a breast cancer survivor.
Ethridge had just completed her chemo when she was asked to sing 'Piece of my Heart' as a tribute to Janis Joplin, a woman she considers a major influence, at the recent Grammy Awards. The late Joplin was honored for life-time achievement.
"Chemotherapy tests your sanity. Yet there is an amazing clarity to it that I'm grateful for," says the singer/songwriter. "The scream (in the song) was so cathartic. It was such-- it was the release. Believe me! I mean, rock and roll is cathartic, anyway. Full on. But to be able to throw my head back, and scream the last six months out of me, I'm completely grateful for that."
In a way, Etheridge says, her battle with cancer has been a gift. "A wonderful gift. I've changed my lifestyle. I have taken what I consider poisonous thing, out of my life. Out of my food, out of my work, out of my social circle, out of everything. Because I want a clean, cancer-free life. And I believe I can have that."

Keeping it real is what Melissa Etheridge is all about. A plains girl from Leavenworth, Kansas, she's been more than a rock star since she very publicly came out as a lesbian in 1993, never hesitating to walk her talk. She got her first guitar at age eight and grew up listening to the Beatles and the Blues, to Bruce, and of course, Janis Joplin. Years later, she would become famous for her own spirited live performances, that raspy rock voice and her soulful lyrics. Whether she's singing about love, loss, or her own sexuality, the songs tell her truth.
She was singing on the Canadian leg of her latest concert tour last October, feeling full of life when, at age 43, she found a lump in her left breast. Today she is cancer free and back to reach out to her audience and spread her healing message of survival.
Passion 05 ITunes' #1 Inspiration
Live EP - EMI CMG's Biggest Seller and No.1 Inspirational, Top 10 Chart Hit on iTunes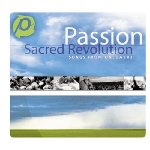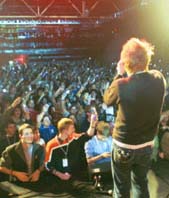 Christian artist, Chris Tomlin performs at Passion '05

The Passion '05 Live EP, recorded live at Passion '05 and released January 25, became an iTunes "Top 10 Albums" best-seller last week, the first time for any project in EMI CMG Label Group history. The EP hit the iTunes album chart alongside such well-known artists as Green Day, The Killers and Kenny Chesney, as well as the soundtracks from Garden State and Phantom of The Opera. Since its release date, the EP has additionally held the number one position on the iTunes Inspirational Chart.
The Passion '05 Live EP features new songs by artist-worshippers Matt Redman, performing "Whole World In His Hands," and Chris Tomlin, contributing "Holy Is the Lord," which is climbing multiple radio charts and is last week's most added single at AC radio (R&R). Also featured is the "Waking Up To The Whole Gospel" teaching by Passion Conferences founder, speaker and author, Louie Giglio.
A Passion '05 box set, featuring six main session messages from Louie Giglio, John Piper and Beth Moore, along with four breakout sessions by John Piper, Beth Moore, Matt Redman and Heather Mercer, is also currently available at www.268generation.com


Herbert Waltl's Vision
Producer Takes Two Grammys for Ray Charles' Genius Loves Company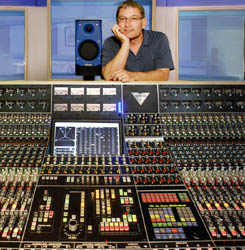 Winner of two Grammys for Ray Charles, Genius Loves Company, Herbert Waltl, mediaHYPERION shown
with his 64-channel API Vision Surround Mixing Console

The 47th Annual Grammy Awards in Los Angeles, posthumously recognized the creative talent of Ray Charles on his 250th and last album "Ray Charles: Genius Loves Company." This inspirational album, which was released on Super Audio CD and CD by Concord Records, won a total of eight Grammy awards, including Album of the Year and Record of the Year. Charles in classic duets with many of today's leading recording artists, including Norah Jones, B.B. King, Willie Nelson, Bonnie Raitt, Van Morrison, Diana Krall and Elton John. The album has sold over four million copies in less than six months since its release, making it Ray's most commercially successful album ever.
This was the first time Charles received these top awards in his long and prestigious musical career. The album, which was released simultaneously on CD and SACD, ranks alongside Michael Jackson's "Thriller" (1983) and Carlos Santana's "Supernatural" (1999) as being one of the most highly awarded albums in Grammy history. Establishing another first, "Ray Charles: Genius Loves Company" is the inaugural winner in the new category of Best Surround Sound Album.
At the awards ceremony, Herbert Waltl, one of the album's producers and owner of media HYPERIUM studios in Los Angeles (Philips' SACD reference studio for North America) received two of this year's Grammys for his work on the "Ray Charles: Genius Loves Company" - Album of the Year and Best Surround Sound Album. Waltl also has the distinction of purchasing the very first API Vision Surround Mixing Console in the United States making media HYPERIUM the first and only Direct Stream Digital/Super-Audio CD studio in North American capable of recording, mixing and authoring DVD/SACDs.

"We were looking for the best sounding console specifically built to record and mix surround. In a prior studio, we had an API Legacy console (Serial #1) and it had a wonderfully warm sound! We were determined to get that same sound again for both surround recording and mixing (of course terrific stereo mixes, too!) With super high-resolution DSD music productions, any distortion or coloration added by equipment or software processing is immediately noticeable. Every element in the signal chain and its design must be scrutinized and evaluated in terms of its affect on the product's final sonic quality."
Waltl goes on with, "It became evident that in combination with DSD, SACD or any hi-resolution audio, you need an analog console. The API Vision's simple, straightforward, fully discrete design transfers all the emotional impact of the music. It doesn't filter it out like PCM processing and each of its faders has it's own discrete surround panning for full 5.1 panning."


Gloria Estefan's New Book
A Children's Story Starring Her Bulldog Noelle



Estefan on the Operah Show With Noelle

Five-time Grammy Award-winning singer/songwriter Gloria Estefan will pen her first book, a story for children to be published in both English and Spanish in November 2005. The book will be published by Rayo, an imprint of HarperCollins Publishers. Gloria will also write and record a song based on Noelle's story, and the single CD will be packaged inside the respective editions of the new book.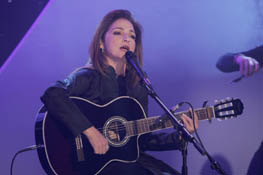 Gloria Estefan uses a Sennheiser Evolution 865 wired mic for her contribution to NBC's Tsunami Relief Special.
Photo: Getty Images

The book will center on the life and adventures of an intrepid bulldog named Noelle who doesn't feel like she fits into the new and mythical land she now calls home. Inspired by Estefan's beloved pet English Bulldog Noelle, the book will mirror the true story behind how Noelle came to be such an important part of Gloria's life.
"I hope Noelle will bring the readers as much joy and surprise as she has brought into the lives of everyone who has met her," says the singer.

The dynamic duo was in the news when Universal Latino and Emilio Estefan announced on Feb 14th, creation of a joint venture to showcase talent for Telemundo's hit reality show "Nuevas Voces de America"

For The Troops


Want to send CD donations from independent recording artists like Julie Newsome to the troops now actively serving our country? Simply mail your CD donation (as many as you can afford) to the address listed below and chanteuse/animal activist/humaniterian, Ms Newsome will do the rest. "Be certain to give me your contact information so that you can receive an official acknowledgment of your generosity. Thank you in advance for your bigheartedness!" says Julie.
USO c/o Julie Newsome
4607 Lakeview Canyon Drive Suite142 Westlake Village, CA 91361
Buddy & The Beetles
That'll Be The Day -- Recorded: Phillips sound Recording Service, Livererpool, 1958
Engineer: Percy F Phillips



photo: AP

Running an electrical good shop in Liverpool wasn't enough for Percy Phillips, and being 60 certainly wasn't going to stop him. So in 1955, spurred by the local interest in country and western music, Phillips spent L500 on a portable tape recorder and portable disc cutting machine, microphones and a four-way mixer, which were installed in the middle living-room of his Victorian terraced house at number 38 Kensington, a major thoroughfare located a mile beyond Liverpool city center.
Sparse it may have been but Phillips' recording facility was efficient. Having arrived for their appointment customers would sit in a waiting area and, when prompted, move into the living-room, face up to the microphones and perform, live. While trams rattled along Kensington - their noise was deadened by a heavy curtain over the studio door - Percy Phillips would first commit the performance to tape and then, provided that the Artiste was not distressed with the result, immediately transfer this to a shellac disc, wiping over the tape next time someone used the studio. Word of Phillips' facility soon spread, and as skiffle and then beat music took hold so it began to attract a number of Liverpool's younger musicians, eager to commit their sound to disc and be able to announce that they had "made a record". Having traveled with their instruments from the south end of the city, a quintet called the Quarry Men - John Lennon, Paul McCartney and George Harrison, who all played guitars, John Lowe who played the piano, and Colin Hanton the drummer - turned up at Phillips Sound Recording Service one day in the spring or summer of 1958. A short while later, having parted company with 17s 6d (88p), the five Quarry Men left 38 Kensington passing among them the cherished fruit of their debut recording session: a very-breakable 78rpm record, ten-inches in diameter. The disc's labels clearly instructed "Play with a light-weight pick-up"...but bore no mention of the words Quarry Men, and certainly not Beatles, a name they wouldn't adopt for another two years.
On one side of the disc was That'll Be The Day, homage to Buddy Holly and the Crickets, featuring John Lennon's lead vocal with Paul McCartney providing the high harmonies. (The Beatles Anthology).

Cellphone Tones Mean Cha-Ching for The Industry
Usher, Snoop Dog & Ludacris In The Top 3 Hot Ringtone Charts




Paris Hilton & The New Fellowship Of The Ring Tones
The No. 1 consumer electronic item that teens purchase with their own money is cellular phones. First coined in the late 1990s, the phrase bling bling is hip-hop lingo to describe showy style. Now come "bling tones," or cell phone ring tones created by hip-hop artists, which carriers say have the same level of panache.

"I defy you to go into any high school classroom anywhere and not find at least one ring tone," said Zena Burns, Music editor of Teen People. "It's al about personalization and expression, and a ring tone tells everyone around you something about you."
Sprint Communications said it has begun selling clips of songs for cell phones from artists such as Rockwilder, Souldiggaz and Jay Dee. The ring tones cost $2.50 each. Lagardere Active North America, a subsidiary of European mobile content provider Lagardere SCA, is supplying the ring tones to Sprint.
U.S. provider Virgin Mobile began selling what it's calling "First Dibs," a partnership with Universal Music Group to sell tones from several hip-hop artists.
Forty-eight percent of the revenue in 2009 will come from personal communication services such as text messaging, e-mail, instant messaging, video messaging and other rich content, Strategy Analytics say.
While consumers consider ring tones to be whimsical features, they're serious business for carriers. They consider the adoption of ring tones to go hand in hand with better sales of much more complex and expensive wireless data services including streaming video, mobile music and wireless broadband, according to Clint Wheelock, In-Stat/MDR's director of wireless research.
"Ring tone and mobile-music users are early adopters, with high-value wireless spending and usage habits," he said. "Across the board, these subscribers are more likely to own handsets with cutting-edge features and functionality."

The Hot Ringtones chart made a debut in the Nov. 6th issue of Billboard magazine. Similar to Billboard's charts for record and CD sales as well as Billboard Radio Monitor's coverage of radio airplay, the new chart will reflect the "Top 20" polyphonic ringtone sales for each week, including song title, artist, previous week's position and number of weeks on the chart. Here's this week's top 3!
1. Lovers and Friends, Lil Jon & The East Side Boyz Featuring Usher & Ludacris
2. Drop It Like It's Hot, Snoop Dogg Featuring Pharrell
3. Get Back, Ludacris
Versace to Enlist Face of A Pop Star For Its new Ad Campaign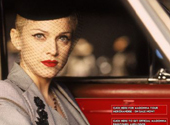 The highly anticipated collaboration between Madonna, Donatella Versace, and photographer Mario Testino delivers Madonna in a way that some of us have seen before: High Powered Office Exec! This look ads a new dimension to the ICON, who is a close friend of Donatella Versace. You can see her ads in magazines around the world over the next few months.
Madonna joins a long list of celebrities, including Nicole Kidman, Catherine Zeta-Jones and Uma Thurman, who have recently been pressed into service to promote perfumes or fashion brands. "She is an innovator, a groundbreaker and the best in her field. She relates to women of all ages with an extraordinary personal style. She's an icon," Donatella said in a magazine interview.
We Are the World' song celebrates 20 years
Pop icons Lionel Richie and Quincy Jones discuss the single's force to fight famine in Africa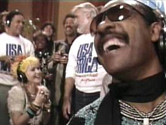 Lock 45 artists, many of them superstars, in a studio overnight for one marathon recording session. To this day it still amazes the man who modestly stood in the back row. "To get two artists in a room is to invite chaos," says organizer Harry Belafonte. If Belafonte was the conscience of the project, legendary producer Quincy Jones was the maestro. Twenty years later, he still has the lucky sweater he wore to corral all that talent and remembers the warning he gave them: "Check your egos at the door."

What many people don't know is that the song was written by two pop icons: Michael Jackson and Lionel Richie. Richie admits they didn't come up with the lyrics until the last minute. "The joke of it is, we hummed it. We did not play it," he says. Bob Dylan asked Stevie Wonder for some help. Richie says, "Bob happened to ask a very unusual question. 'God, how do I sing this part?' Stevie turned up to him and said, 'Just sound like Bob Dylan.' "
First and foremost was that we truly have the capacity to make a difference, and what "We Are the World" did was to define the best of who and what we are. Perhaps the ultimate compliment is that the song has stood the test of time — anyone old enough can still at least hum along.

2005 Summer Love Fest
Roskilde...Denmark's modern answer to Woodstock -- 30 June - 3 July 2005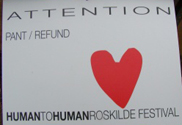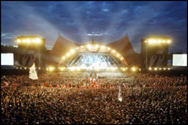 Beach Boys co-founder Brian Wilson is scheduled to play at Denmark's annual Roskilde Festival this summer. Wilson who won the Grammy for best rock instrumental performance for "Mrs. O'Leary's Cow" earlier this month — his first ever, will bring his signature melodies to the annual music bash, organizers said. Other artists scheduled to play during the June 30-July 3 festival include Black Sabbath, Junior Senior and Green Day.
Last year, 75,000 tickets were sold for the outdoor event where more than 150 artists, including the Pixies, Morrissey, Sahara Hotnights and Avril Lavigne, performed on Roskilde's six stages. Launched in 2004, Roskilde Skate is a giant playground during the festival and open to competitors and public all year around.
First held in 1971, the festival in Roskilde, 25 miles west of the capital, Copenhagen, was inspired by the 1969 Woodstock Festival in upstate New York.
For the past 34 years, Roskilde with 18,000 volunteers and a dozen full time staff, has donated more than DKK 85 million from the festival to the Roskilde Festival Charity Society, which turns over the proceeds to humanitarian or cultural causes benefiting War Victims in Iraq, Doctors without Borders, Amnesty International, Save the Children, World Wildlife Foundation and few other humanitarian organizations. Part of the profit from Roskilde '05 plus a humanitarian bottle refund collection during the festival will go to DanChurchAid's work to help victims of trafficking.
Farewells

Jimmy Smith
Jazz Musician/Master Organist, Dies at 76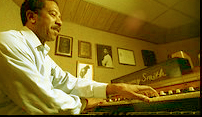 AP
Jimmy Smith, a jazz genius who for more than 40 years coaxed unlikely sounds of soul and jazz sophistication from an unlikely instrument, the Hammond B3 organ, was found dead Feb. 8 at his home in Scottsdale, Ariz., by his manager, Robert Clayton.
On Jan. 7, the National Endowment for the Arts designated Mr. Smith an NEA Jazz Master, the nation's highest honor in jazz. Mr. Smith recently recorded a studio album, "Legacy," at Concord Records with DeFrancesco. It is scheduled for release Tuesday. The pair had planned a national tour.

DeFrancesco, quoted in the Chicago Tribune, recalled that Miles Davis had proclaimed Mr. Smith "the eighth wonder of the world." For the past couple of years, DeFrancesco and Mr. Smith had been getting together every Sunday afternoon in a club near their homes for jam sessions that began attracting large crowds. "He had a spirit and a sound that comes across, and there was nothing like it. He was full of fire and soul, just the complete musician," DeFrancesco added.
Survivors include a son and two daughters.

John Raitt
John Raitt, the father of singer Bonnie Raitt, died at 88 from complications of pneumonia at his Pacific Palisades home, his manager, James Fitzgerald, said in a statement
Raitt remained a top musical star, touring with Mary Martin in "Annie Get Your Gun," and lead roles in "Destry Rides Again," "Man of La Mancha," "Kismet" and "Zorba" as well as "Oklahoma!" "Carousel" and "The Pajama Game." He played in summer stock from 1959 to 1984, keeping his fee moderate so theaters could afford him. "I liked the work, and if I upped the price, I wouldn't get the work," he reasoned in a 1995 interview.
Raitt sang "My Heart's Darling" at her daughter's '91 wedding to actor Michael O'Keefe.



Congrats to Brian Paul of Canada who won the dvd of Tom Dowd & The Language Of Music - look for it in your mail, Paul. And, thanks for reading!




The award-winning, critically-acclaimed film from Palm Pictures is a compelling look at the
Tom Dowd & the Language of Music is currently available on DVD at Amazon