KC Porter
producer l arranger l composer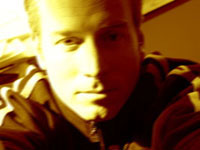 When it comes to fluently translating the universal language of music, KC Porter is the master of the medium. In addition to his chart-topping work with superstars including Carlos Santana and Ricky Martin, GRAMMY-winning music producer KC Porter has long been widely renowned for crossing over many of the biggest stars in the Latin music firmament to English-speaking audiences. His artistry as a producer, arranger, and composer has helped make icons like Luis Miguel, Los Fabulosos Cadillacs, Ana Gabriel, the late Selena and Ricky Martin-who Porter has collaborated with since the early days-- household names in the U.S. and Europe as much as they are throughout Latin America. Conversely, Porter has worked his magic with an ever-growing mix of English-language stars including Lara Fabian, Bon Jovi, Janet Jackson, Chaka Khan, 98 Degrees, Brian McKnight, Toni Braxton, and Boyz II Men, crossing their hits over to Spanish-speaking and international audiences.






Most recently, KC's prodigious talents were honored with the 2001 Latin GRAMMY Producer of the Year Award, saluting his overall body of work for the year preceding the win (he had also been a contender in 2000, Latin GRAMMY's inaugural year). Six separate tracks were cited in the nomination: "Olympic Festival," a song with the legendary Carlos Santana from the soundtrack for Sony Picture's critically acclaimed indie film Girlfight; "Brujeria" and "El Santo" by Latin alt-rock sensation King Chango from their Luaka Bop album The Return of El Santo; "Una Noche," a Spanish version of the smash from pop hitmakers 98 Degrees; the international hit "Un Error De Los Grandes," from reigning Italian pop diva Laura Pausini; and "Cambia La Piel," from superstar Ricky Martin's Columbia Records release, Sound Loaded.






At the time that KC was named Producer of the Year at an October '01 awards ceremony scaled down by the Recording Academy out of respect for the tragic events of September 11, he was already involved in a major artistic and humanitarian project in response to those events. Michael Jackson had invited him to produce "Todo Para Ti," the Spanish-language version of Jackson's "What More Can I Give." KC also co-produced the English-language single along with Jackson, who wrote the song as a global call for unity, and to spearhead a fundraising campaign for the loved ones of the victims of the terrorist attacks. Both versions showcase a massive "We Are The World"-style, all-star chorus with contributions from Carlos Santana, Mariah Carey, Ricky Martin, Celine Dion, Tom Petty, Beyonce Knowles, Usher, Julio Iglesias, Shakira, Jon Secada, N'Sync, Alejandro Sanz, Ziggy Marley, Gloria Estefan, Mya, Luis Miguel and more.
The path to his current success began at an early age for Porter, who was born in Southern California and resides there now. He first experienced a passion for Latin music and polyrhythms when his family moved from Woodland Hills, CA to Guatemala when he was just seven years old. In the decade that he came of age there, KC learned Spanish, mastered piano, became well-versed in both traditional and popular Latin music as well as hits from the States, and developed a creative and multi-cultural sensibility that would change the course of his life. Porter returned to California to study music in college, and quickly landed a gig as staff arranger at Hollywood's esteemed A&M Studios. While there, he had the opportunity to record artists including Lani Hall, Luis Angel and Maria Conchita Alonso. KC started to produce as well, and soon demonstrated a unique style and uncanny ability to transform Latin pop music into an accessible sound that American audiences embraced wholeheartedly, a skill that helped break Luis Miguel, Emmanuel, Ana Gabriel and Barrio Boyzz on three continents.
KC began working with Puerto-Rican pop artist Ricky Martin in what would become a long and fruitful association. They first collaborated on Martin's third album, A Medio Vivir, the artist's first major commercial triumph. Subsequently, he produced the groundbreaking follow-up, Vuelve, which topped the Latin charts, sold eight million copies, and garnered the 1998 GRAMMY® for Best Latin Pop Album. Martin's spectacularly successful eponymous English-language debut on Columbia Records- which has sold upwards of twenty million copies worldwide and is more than seven times platinum in the U.S. alone-features the Porter-produced and co-written hit "Maria," and on Martin's latest album, Sound Loaded, Porter produced the track "Cambia La Piel." In late 2001, Sony Discos released La Historia, a 17-song collection celebrating the best of Martin's first six albums-with well over half the tracks produced by Porter, it's a fitting testament to KC's profound impact on the singer's rise to international superstardom.

At the same time that his career with Martin took off, KC was instrumental as well in introducing the rising Tejano singing sensation Selena to the Latin pop market and then to mainstream America. The first to record the young phenomenon in English, KC handled production on Selena's 1995 Dreaming of You, 1996's Siempre Selena, and the soundtrack for the 1997 posthumous movie Selena. Not only influential in the pop world, the versatile KC has also worked extensively with Rock en Español heavyweights Los Fabulosos Cadillacs since the days when they were an unknown act. He eventually produced four noteworthy albums for the now hugely popular band: El Leon (1992), which broke them in Latin America; Vasos Vacios (1994), which, via the track "Matador's" inclusion on the Grosse Point Blank soundtrack, achieved worldwide recognition; Fabulosos Calavera, which won a '97 GRAMMY for Best Latin Rock Alternative Performance; and 1999's GRAMMY-nominated La Marcha Del Golazo Solitario.
Over the years, many KC Porter-penned songs and produced albums & singles have received GRAMMY awards and nominations, including the title track from Salsa diva La India's acclaimed '99 album Sola. That same year, Porter took home a GRAMMY for his extensive work on the legendary Carlos Santana's RIAA Diamond-status 1999 juggernaut Supernatural, which won a record-breaking nine GRAMMYs including Album of the Year, is certified fourteen times platinum domestically, and has achieved international sales exceeding ten million. KC produced four songs for this landmark work: "Primavera," "El Farol" (both of which he co-wrote), "Migra," and "Corazón Espinado," featuring Maná, the album's third single internationally. "El Farol" was also honored with a 2000 GRAMMY for Best Pop Instrumental, and KC's production won "Corazón Espinado" Record of the Year at the first annual Latin GRAMMYs that year. In late 2001, "Primavera" was re-released as a single in Latin America with Salsa star Jerry Rivera on vocals.
Porter, who is a practitioner of the Baha'i Faith, is also deeply involved in his role as Creative Director for Oneness(www.oneness.org), the non-profit organization he co-founded in 1999 with a mission of eliminating racism and promoting racial unity through the healing power of music and the arts. Since its launch, Carlos Santana, BB King, Macy Gray, Sarah McLachlan, Luther Vandross, Brian McKnight, Angelique Kidjo, Quincy Jones, Ricky Martin and Jimmy Jam are among the many who have already joined KC and contributed their time and talents.
In 2003, Oneness held its third annual Power of Oneness awards, recognizing individuals who have fostered meaningful change in the area of race relations. It's annual Songwriters' Summit for Oneness features the teaming of over 50 producer/songwriters at a one day event to create songs of social justice, racial unity and change. Plans are underway for various creative projects assembling a broad spectrum of artists who don't usually record or perform together to make unique music that will touch large and diverse audiences. As someone who has made his mark by helping artists and music lovers connect and communicate across cultural boundaries, KC Porter deeply understands both the beauty of all our differences and the spirit and power of uniting them in Oneness. In an age when that kind of understanding is needed more than ever, KC Porter's talent and commitment make him truly a man for our time.
Current credits:Current major projects include Ozomatli's Street Signs, "When You Smile", the first collaborative effort for Carlos Santana and Patti LaBelle from her latest release Timeless Journey, Chilean Rock en Español act, La Ley's Libertad, and Iraqi superstar Kazem Al Sahir,. He also produced the recent #1 Billboard Latin single "Sedúceme", for Sony Latin's Salsa singing diva, India, the English-language album debut From The Inside for Italy's singing sensation Laura Pausini and produced and co-wrote songs for newly released Ceremony and for Shaman, Carlos Santana's multi-platinum follow-up to Supernatural.

Contacts:  WorldBeat Productions
Tel: 818-990-3031
Email: claris@studioexpresso.com



copyright 2004 studioexpresso