Lightning In A Bottle
A one night history of the Blues
October 22nd Release
Sony Classics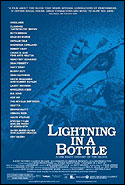 "Lightning in a Bottle" is about blues music. Exec produced by Martin Scorsese and Paul G. Allen, it simply lets the sinfully gorgeous music and emotions sweep over an audience. Director Antoine Fuqua, who directed music videos before launching his feature career, brought his cameras to New York's Radio City Music Hall in February 2003 to capture a benefit concert by more than 50 artists spanning several generations from Indie.Arie and Bonnie Raitt to Natalie Cole and B.B. King. The result is pure pleasure for fans of the blues.
Interspersed with the concert footage are occasional interviews backstage with artists and archival footage of legendary performers no longer living. Mostly, though, Fuqua goes to the source --vibrant, stirring, soothing sounds that put a chill down one's back and a serious tap in one's feet.

Musical Director of the show is composer/arranger/drummer Steve Jordan with Niko Bolas (Neil Young, Melissa Ethridge) handling all the recording. "Steve and I had to finish all the formats (cd, film, 5.1dvd) in one shot, and this recording ("Lightning in a Bottle") is the closest I will ever come to the royal family of music...," says Bolas.


Ray
Universal Pictures
Release Date: October 29, 2004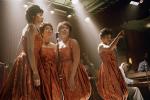 Ray (starring Jamie Foxx as Brother Ray) provides an unflinching portrait of Charles' musical genius as he overcomes drug addiction while transforming into one of this country's most beloved performers. Born in a poor town in Georgia, Ray Charles went blind at the age of seven shortly after witnessing his younger brother's accidental death. Inspired by a fiercely independent mother who insisted he make his own way in the world, Charles found his calling and his gift behind the piano. The soundtrack from Rhino gathers 16 of Ray's original master recordings to which Foxx lip-synchs in the film. Included are such classics as "Hit The Road, Jack," "Georgia On My Mind," and "I Can't Stop Loving You."
Our favorite line in the movie: "I'm producing my own records and I'm wondering if I can own the masters too."
-- Ray Charles
Spears' Nine-Year Itch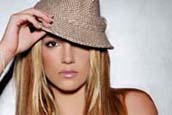 The 22-year-old newlywed singer Britney Spears and her long-time manager, Larry Rudolph, have mutually agreed not to renew their 9-year management relationship, ending one of the most successful artist/manager relationships in recent history. Rudolph is credited with discovering Spears, having met her when she was 13 years old. Together they built Spears into one of the most successful musical artists ever, and one of the most recognized celebrities in the world, breaking numerous records along the way including best first new album sales for a female artist (1.3 million for Oops!...I Did It Again) and most albums sold by a solo teen artist with ... Baby One More Time (14M US, 22M worldwide).

Rudolph said, "Britney and I simply realized that we have done all we can do together." He cited his desire to "take on new challenges at this point in my career and get back to what I enjoy most -- developing and nurturing young talent and producing television and film projects."
"We had a great run and I appreciate all of Larry's guidance over the years. I wish him all of the best," stated Britney Spears.
Rudolph currently produces the hugely successful "Newlyweds: Nick & Jessica" television show on MTV and has a continuing production deal with the MTV Network Group to develop a number of new series concepts.
Through his ReignDeer Entertainment Company, Rudolph will be joining forces with Maloof Entertainment, the entertainment production arm of the empire owned by the Maloof family (who also own and operate the Palms Resort &Casino Hotel in Las Vegas) to develop and produce a variety of TV projects. Maloof was quoted as saying, "The Maloof family is thrilled to have Larry Rudolph and his team working with us. We look forward to a long, successful run together."
Rudolph's ReignDeer Entertainment has recently signed a number of music artists, including Blu Cantrel and the TrakStarz producing team of Chingy & Houston. He is in discussions with two major artists from Management whose names can't be disclosed at press time and is developing a number of new artists and producing a film project with NASCAR.
The break, coinciding with the release of Spears' Greatest Hits: My Prerogative (November 9), will close the book on an amazing first chapter of a remarkable career. Congratulations to Britney and Kevin on their marriage. The couple held a small, private ceremony in California on the evening of Saturday, September 18th.
Beautiful to Be Alive
Zoe Scott's debut on Zeus produced by Ken Allardyce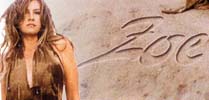 California seems to be the breeding ground for Musical Gods and Goddesses...Jim Morrison, Cheryl Crow... and the NGOTB (the new Goddess on the block), Zoe Scott.
Scott moved to Sunny LA from UK and headed straight to the Cali desert where she found inspiration to write over 50 songs. Dubbed by the Cult's Ian Astbury, "the next queen of rock," her music and her band, some of LA's most accomplished session and stage savvy musicians, are infectious on-stage like her song writing. Next Zoe teamed up with Ken Allardyce (Goo Goo Dolls, Green Day, Fleetwood Mac) who produced, recorded and mixed her debut album and together they've created Zoe's brand of psychedelic rock and roll. "Beautiful to be Alive" is scheduled for release nationwide in January 2005 through Zeus Music. The album features top musicians Kenny Aronoff, Tim Pierce (Goo Goo Dolls), to name a few.
"Zoe Scott writes memorable, signature tunes with her sister, Victoria. They speak of love, unity, and the fact that every woman on this Earth is a Goddess," says producer Allardyce.
With "Caves of Possibility this blissful inhabitant of "Planet Love" is truly "Beautiful to be Alive." Her name is Zoe Scott and she brings Rock'n Roll and her message of truth to the Whisky. "You gotta live your bliss. Pure and simple," says Zoe.

Be the first to catch this modern-day wild-flower… go see her perform live at Whisky a Go Go and join the "Planet Love" revolution! Preview sample songs here!
(8901 W. Sunset Blvd. West Hollywood, CA 90069)

Nov 7, 2004 9:00 PM Whisky Hollywood, CA
Nov 19, 2004 9:00 PM Whisky Hollywood, CA


New Exec VP at Atlantic Records


Ronnie Johnson has been promoted to Executive Vice President of Atlantic Records, based at the company's New York headquarters. The announcement was made by Atlantic Co-Chairman/COO Craig Kallman and President Julie Greenwald, to whom he jointly reports. Johnson, who joined Atlantic in 1999, had been Senior Vice President/General Manager of the company's Urban Division since January 2002.

Atlantic Chairman/CEO Jason Flom commented: "One of the most important goals of the new Atlantic is to dissolve boundaries between departments and musical genres. Ronnie is not just a great urban music executive -- he is a great music executive, period. In the course of his 15 years in this business, he has earned the admiration and respect of artists, managers, and executives throughout our industry. Now, in his new post, Ronnie brings his knowledge, creativity, and insight to the entire Atlantic family."
Ronnie Johnson began his music industry career in 1989, when he joined the Reprise division of Warner Bros. Records, serving first as Southwest Regional R&B Promotion Manager and then as National Director of R&B Promotion. In 1992, he moved to Polygram Label Group, where he was Senior National Director of R&B Promotion for two and a half years. Johnson was appointed Vice President of R&B Promotion for Island Records in 1995 and subsequently held the same post at Mercury Records. He was named Senior Vice President of R&B Promotion for Motown Records in 1998. Johnson joined Atlantic Records in 1999 as Senior Vice President of Urban Promotion. Prior to his music industry career, Johnson was Vice President, Special Assets Group for First Union Corporation of Georgia. He holds a B.A. degree in Business Administration from Georgia State University.
CMJ To Rock Cleveland
3 days - June 9 to 11, 2005 - 100 bands



For the past 23 years, CMJ has produced one of the world's leading new music festivals, CMJ Music Marathon in New York City (just ended Oct 13-16). The Marathon was the first to showcase once up-and-coming bands such as REM, U2, Eminem, the Beastie Boys, Green Day and the Foo Fighters and, more recently, the Strokes, Ryan Adams, My Morning Jacket, Jill Scott, Franz Ferdinand, Jet and the Yeah Yeah Yeahs.

The Rock and Roll Hall of Fame and Museum and CMJ announced plans this month for the next event, which will rock eight Cleveland venues from June 9 to 11, 2005.
"This is the type of major festival that Cleveland has talked about for years," said Terry Stewart, chairman and chief executive officer of the Rock Hall. "It will showcase both established performers and emerging artists that could become tomorrow's stars, and it represents unprecedented collaboration between all the major music venues in town."

The music festival will kick off Wednesday, June 8, with an opening-night concert at the Rock and Roll Hall of Fame and Museum. From June 9 through June 11, a full lineup of concerts will be featured each evening at House of Blues, the Odeon, Peabody's, Beachland Ballroom, the Agora and the Grog Shop. Back-to-back daytime concerts will also be scheduled at the festival village at Nautica on the West Bank of the Flats. In addition, a series of educational programs, panel discussions and workshops will focus on the artistic and economic aspects of today's music scene.

Tonic In The Big Apple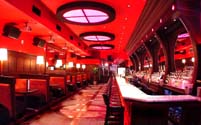 A shot of the Tonic Bar shows a view of the SLS' US 1290TI 12" speakers that were recently installed.
© 2004 Photography by NYCRestaurant.com™
Tonic Bar has been open for business for only a few months and has set a standard for bars and restaurants, boasting an exemplary sound system that augments numerous large screen and plasma televisions. The new emerging hot spot in NYC, installed SLS Loudspeakers throughout the bar and restaurant areas. Check out the menu - yum!

Yamaha Launches New Web Site Dedicated to its Artists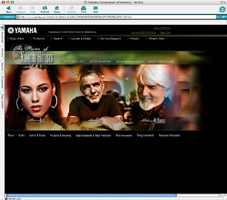 With more than 3,500 musical artists endorsing its products, Yamaha Corporation of America boasts the largest artist roster in the world. In order to showcase those valued relationships, Yamaha has launched a new section on its website devoted to its affiliated artists.
"While we've always been proud to be associated with the best talent in the world, this new website is our way of making those relationships more widely known," said Chris Gero, Corporate Director of Artist Affairs. "Naturally, Yamaha wants to promote these relationships and showcase the world-class roster that is part of the Yamaha family."
That world-class roster includes legends like Paul McCartney and Elton John as well as newcomers Norah Jones, Alicia Keys and Sarah McLachlan, among thousands of others. From classical pianists like Oxana Yablonskaya and Frederic Chiu to the drummers for The Dave Matthews Band and Pearl Jam, many of the best performers in all of music rely on Yamaha products.
The new website section, contains Artist News, a roster of Yamaha talent, bios on many of the artists, as well as new "Artist Spotlights" which give a more in-depth look at selected performers and their involvement with Yamaha products.


Acquiring A Big Cat
MGM Has Definitive Agreement




A consortium led by Sony Corporation of America and its equity partners Providence Equity Partners, Texas Pacific Group, Comcast Corporation and DLJ Merchant Banking Partners, together with Metro-Goldwyn-Mayer Inc. (NYSE: MGM), announced late September that they have entered into a definitive agreement under which the investor group will acquire MGM for $12.00 in cash per MGM share, plus the assumption of MGM's approximately $2.0 billion in debt.
The investor group has committed a total of $1.6 billion in equity financing to acquire MGM which will continue as an active producer of film and television projects, and will continue to greenlight projects under the MGM and United Artists banners in the ordinary course of business consistent with its current business plan. Following the closing of the transaction, MGM will continue to operate under the Metro-Goldwyn-Mayer name as a private company headquartered in Los Angeles.
Also following the close, Sony Pictures Entertainment will co-finance and produce new motion pictures with MGM as well as distribute MGM's existing film and television content through Sony Pictures' global distribution channels.
As previously announced, Comcast, Sony Pictures Entertainment and the equity partners in the MGM transaction have agreed to a broad programming and distribution arrangement that will allow for the distribution of Sony Pictures' and MGM content on Comcast's video on demand platform, and for the creation of a joint venture, to be managed by Comcast, establishing new cable channels featuring Sony Pictures and MGM content.
"We are delighted to be able to make this announcement today together with our partners," said Sir Howard Stringer, Chairman and Chief Executive Officer, Sony Corporation of America. "We all look forward to preserving and enhancing the legendary franchise that is MGM, and to ensuring that its extraordinary content continues to be enjoyed by people around the world."
"This is a compelling strategic transaction that will give MGM the ideal partners to build on its unique legacy. This transaction will deliver the full value of MGM to our shareholders, while creating significant value-creation opportunities for the new owners and expanded options for consumers to enjoy MGM's content," says Alex Yemenidjian, Chairman and CEO of MGM
JLo's Honored for her work with Children
Stars & Performers gathered to Help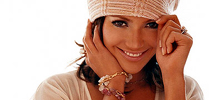 L-R: JLO, Cheryl Saban
The stars were out in Beverly Hills on Saturday, Oct. 2, for the inaugural Noche de Ninos Gala, a star-studded benefit for Childrens Hospital Los Angeles
Noche de Ninos was co-chaired by MGM Chairman and CEO Alex Yemenidjian and child advocate Cheryl Saban, author of "50 Ways to Save Our Children" and Founder of 50Ways.org. Jennifer Lopez received the Children's Humanitarian Award for her support of Childrens Hospital Los Angeles and its children.
"Childrens Hospital Los Angeles is a remarkable place. This top-pediatric facility treats and cares for some of the sickest children, not just from California, but from all over the world. These kids need our support and I feel blessed to be able to help,'' says Lopez
Featured entertainment included superstars Alejandro Sanz, Carlos Baute, Joaquin Cortes, and Marc Anthony. Noche de Ninos was to benefit the Campaign for Childrens Hospital Los Angeles, which will raise $500 million for new facilities, including a New Hospital building, as well as for endowment, program, and annual support.
More Pick'n From The Orchard's Family Of Indie Labels







The Orchard, the world's leading distributor and marketer of independent music, announced distribution and marketing deals with 11 premier independent music labels, including Amphetamine Reptile, Laugh, Crash Music, Invisible, Tomato Records, Universal Egg, Pirate Entertainment, Amulet Records, Diesel Only, Napalm Records and Document Records. Through The Orchard's unparalleled distribution capability, the diverse artist roster represented by these labels will be digitally distributed and actively marketed to all of the world's leading global digital music services, song tone providers and other legal digital music sellers,
including eMusic, iTunes, MSN, MusicMatch, Real/Rhapsody and over 70 other
digital music services. The labels Include:

* Amphetamine Reptile, a groundbreaking punk label based in Minneapolis and home to punk pioneers The Melvins and Helmet as well as thousands of punk rarities * Laugh, a comedy label featuring classic recordings of legendary comedians such as Milton Berle, George Carlin, Jerry Seinfeld, Sandra Bernhard and newer stars including Louis Black and The Jerky Boys. * Crash Music, a label specializing in the development and distribution of underground heavy metal with a roster including Single Bullet Theory and Silent Voices. * Invisible, a 13-year veteran label with a roster featuring Industrial artists Killing Joke, Psychic TV and the rotating line-up supergroup Pigface. * Tomato Records, home to blues legends Townes Van Zandt, Louis Armstrong and Muddy Waters. Not to be mistaken for Little Feat's Hot Tomato Records * Universal Egg, based in Poland and featuring leading dub/electronic acts with a roster including Zion Train and Mad Professor. * Pirate Entertainment, which provides quality, authorized recordings of live shows and represents the live performances by Soulive and Buddy Guy, among others. * Amulet Records, owned by Billy Martin of the jazz-fusion band Medeski, Martin and Wood and home to a diverse array of avant-garde artists.* Diesel Only, a New York based Alternative Country label featuring Laura Cantrell and Tammy Faye Starlite.
* Napalm Records, home to metal acts Tristania, The Sins of Thy Beloved and Darkwell.
* Document Records, the historic UK blues, country, jazz and gospel label featuring Chicago Rhythm Kings and Dizzy Gillespie.
The Chalice Choice
Alejandro Sanz, Luis Miguel, Kenny G, Burt Bacharach, Clay Aitken, more...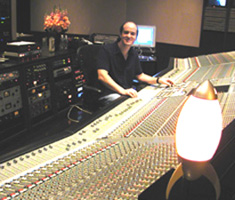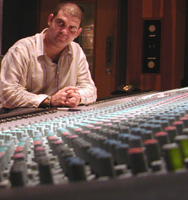 L-R: Rafa Sardina and Lulo Perez At Chalice
Chalice Recording saw flurry of activity with Latin Grammy album of the year and record of the year winner Alejandro Sanz in studio B with Lulo Perez producing and Rafa Sardina mixing. Studio A, another legendary Latin Grammy winner Luis Miguel was mixing his soon to be released album with Luis himself producing with Dave Reitzes, Benny Facone and Rafa Sardina mixing. Paris Hilton took time out from her busy partying and Guess girl schedule to cut vocals in studio B for her upcoming solo release with Doug Mckean engineering and Robb Cavallo producing. Studio C, Has become the permanent home for the pop super star arranger, keyboardist, producer, and song writer Walter Afanasieff who currently is producing a Christmas album for Kenny G with guest appearances by Burt Bacharach, Clay Aitken, Gladys Knight, Eric Bonnet and others. For Chalice bookings please contact Jonathan Little Tel: (323) 957-7100
Making Of Blockbuster Films With Soundelux & Todd-AO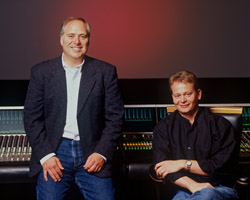 L-R:Re-recording Mixers Michael Minkler and Myron Nettinga, Todd-AO

Academy Award winning Supervising Sound Editor Per Hallberg of Soundelux and Academy Award winning Re-recording Mixers Michael Minkler and Myron Nettinga (of Todd-AO) are gearing up to provide post-production sound services for the widely anticipated upcoming feature project Kingdom Of Heaven. Directed by Sir Ridley Scott, the film features a high-profile cast to include Orlando Bloom, Liam Neeson, Jeremy Irons and Edward Norton.
This project marks the latest in a long string of successful collaborations between Sir Ridley Scott and Ascent Media's Creative Sound Services division. Notable past projects include Gladiator (Winner, Best Sound), Black Hawk Down (Winner, Best Sound), Hannibal and Matchstick Men.

Coming off a very big year (Kill Bill, Vol. 1 and 2 and Troy), Wylie Stateman of Soundelux is now on home stretch as Co-Supervising Sound Editor on Oliver Stone's ALEXANDER, which will release in the US on November 24.
This marks the latest in a long string of collaborations between Wylie Stateman and Oliver Stone. Previous outings include Any Given Sunday, Nixon, Natural Born Killers, Heaven And Earth, JFK, Born On the Fourth of July, the Doors and Talk Radio.
Also, Supervising Sound Editor Mike Wilhoit of Soundelux is now wrapping up work on Are We There Yet? Ice Cube and Nia Long stars in this family-oriented comedy, directed by Brian Levent. The film is scheduled for a domestic theatrical release on January 28, 2005.


The Village Hosts The Stars
Seal, Destiny's Child, Nick Cave, Ozzy, Mary J. Blige, Patti Smith, Huckabees and More....
Seal and longtime très hip producer Trevor Horn (Art of Noise, Pet Shop Boys, Belle & Sebastian), with engineer Tim Weidner and assistant engineer Andy Brohard, gave workouts to both Studio D's Neve 88R and Studio B's Neve VR, recording a new track for a greatest hits release.
On the film tip: Prolific musician/composer Jon Brion, with the help of engineer Tom Biller and assistant Don Monti, took advantage of all of The Village's 30,000 square feet, using the game room, the upstairs theatre, and Studios A and D to score existential comedy I Heart Huckabees, starring hunky hunk Mark Wahlberg, Jude Law, Dustin Hoffman and Lily Tomlin.
In-residence production team—and master multi-taskers—Flyte Tyme's Jimmy Jam & Terry Lewis, were, as usual, non-stop. The dynamic duo triple-teamed sessions with Mary J. Blige for the soundtrack for Bridget Jones: The Edge of Reason, along with work on the soundtrack for Shark Tale, while also jamming in Studio F with Earth Wind and Fire (with engineer Ian Cross and assistant Ghian Wright behind the board).
Ultimate Cool: Continuing the multi-room trend, Nick Cave and the Bad Seeds mixed in Studio A and recorded in Studio F for a new release with producer/engineer Nick Launay; engineer Jason Wormer assisted.
Lovely Ladies: Destiny's Child recorded in Studio B with engineer Greg Morgenstein and assistant engineer Jeff Robinette.
Legendary beat poet/chanteuse Patti Smith taped a broadcast for KCRW radio's Morning Becomes Eclectic with producer Ariana Morgenstern, engineer Jason Wormer and assistant engineer Jared Nugent.
Bat Outa Hell: And the charming madman himself, Ozzy Osbourne recorded for a new CD in Studio D with producer Mark Hudson, engineer Kevin Churko and assistant engineer Ghian Wright.
Booking contact: Jeff Greenberg; The Village 310-478-8227
Produced By Trevor Horn
A concert for The Prince's Trust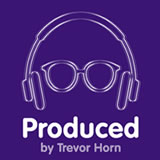 'Produced by Trevor Horn', a benefit concert for The Prince's Trust' will take place on Thursday 11 November at Wembley Arena. The star-studded concert, celebrating Trevor Horn's 25 years as one of the world's most successful music producers is a benefit for the youth charity Organization. The artist line-up will reflect Trevor's hit-making career and so far confirmed are: ABC, Art of Noise, Simple Minds, Belle & Sebastian, Lisa Stansfield, Pet Shop Boys, Seal and Yes: an incredible mix of artists together on one night, on one stage for one man. To mark this landmark event, Trevor Horn will perform with the other original members of Buggles, the first time the band have ever played live. Tickets are on sale now.
Trevor Horn's groundbreaking musical career reads like a 'who's who' of popular music. Starting with his own band, Buggles and the legendary global hit, 'Video Killed The Radio Star', he then joined Yes, first as band member, then Producer. His production career has continued with artists such as Frankie Goes to Hollywood, ABC, Godley & Creme, Paul McCartney, Seal, Simple Minds, Lisa Stansfield, Rod Stewart, Tatu and the list goes on and on. He is the only producer to ever have simultaneous number one records in both the UK and the USA with two different acts, Owner of a Lonely Heart with Yes and Relax with FGTH. His musical genius has created countless worldwide hits and in the process, played a hugely influential role in shaping many artists careers.

The concert for The Prince's Trust aims to raise a substantial sum for the youth charity. Trevor Horn, commented: "I am thrilled to have the opportunity to work again with some of the world's greatest talent, helping young people who just need a second chance. As we are fortunate enough to have such an array of hits to choose from we will make 11 November 2004 an exceptional evening for everyone to remember."
Martina Milburn, Chief Executive, The Prince's Trust said: "We're delighted that this concert will raise funds to help even more young people get their lives back on track. The Prince's Trust uses a variety of ways to engage young people, an important method being through music, which helps them achieve goals they never thought possible."
Tickets priced £55/£45/£35 (subject to booking fee) are available from Wembley Box Office on 0870 060 0870 or on-line from the Wembley website: www.whatsonwembley.com. Hospitality packages are available from The Prince's Trust on 020 7543 1389


Dubliners At Cups' Strings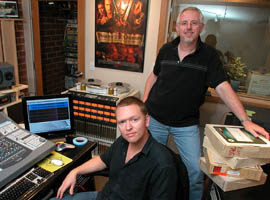 Ireland's much-loved The Dubliners have had priceless multitrack analog masters restored to their original brilliance and archived to 96K/24-bit Pro Tools HD digital for an upcoming commemorative release on Baycourt Records.

Fiachra Sheahan, son of Dubliner John Sheahan, is supervising the project, which will include both CD and DVD releases later this year. The man in charge of restoration, Simon Factor, of Dublin's Moving Media, flew to Cups' N Strings Studios in Los Angeles with 10 multitrack masters, some of which include music which has never before been released."We tried to work on the tapes in Dublin," explained Factor. "But we couldn't find one studio that could handle the range of formats and associated technologies. For purposes of sonic consistency in the restoration and transfer, we felt it was wise to call on Bruce Maddocks here in Los Angeles. He not only had the equipment and experience for the delicate baking of the tapes, he also had all the different head stacks and noise reduction gear to complete the project."


Studio On The Prairie
Picturesque Recording Retreat Of Cider Mountain, Coeur d'Alene, Idaho
Chooses API Legacy Console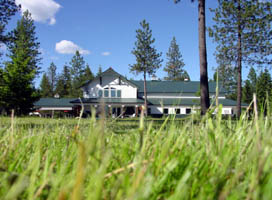 Desiring to escape the endless precipitance of Los Angeles, recording engineer and producer Chris Phillips selected a picturesque setting just north of Coeur d'Alene, Idaho, to build his dream recording facility, Cider Mountain Recorders. Upon recruiting world-renowned audio expert Chris Pelonis to design his dream studio, Phillips began developing an all-inclusive recording retreat situated on over 240 acres of land. Cider Mountain offers two control rooms, an editing suite, multiple ultra-flexible recording spaces, an impressive collection of vintage recording gear and instruments, client accommodations, a commercial kitchen, and much more. Because of this, Phillips can clearly - and honestly - assert the following to his clients: "The only thing you need to bring is your toothbrush."
Most recently, Phillips found the ideal centerpiece for Cider Mountain's spacious and acoustically exceptional Studio A: An API Legacy Plus analog console. The 64-input Legacy Plus - currently loaded with 40 channel strips. In regards to rock clients, Cider Mountain recently hosted Virgin recording artists the Explosion, whose producer, Jason Carmer, is also a fan of Pelonis-designed rooms and speakers. "He said that our live room was by far the best sounding room he's ever tracked in, and he's been in a lot of studios," boasts Phillips. "We get a killer drum sound out of this room."
Don't Vote?!

A song by 50 Billion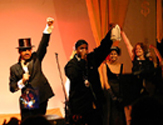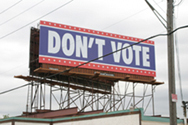 Premiere of the new CD at the May 22 Billionaires Ball: a Spring Bling K'Ching Thing; The Don't Vote Billboards, The Million Billionaire March at the 2000 Republican National Convention in Philadelphia
Photo by Carl Skutsch
Fifteen billboards brazenly declaring "Don't Vote" have sprung up around the Twin Cities in the last week, angering civil rights activists. Several are in areas with large minority populations, leading the NAACP and other groups to criticize. At the same time as these billboards appeared, the Billionaires for Bush (BFB is a grass root organization that's hounding Bush and Chaney) have launched a new hip hop single of the same name, "Don't Vote!" Written and sung by Wil B, a rap artist from South Central LA who works closely with the Billionaires for Bush under the name "50 Billion."

Wil Bannister a.k.a 50 Billion is the founder of The Political Power of Hiphop. He has teamed up with Cliff Tasner, a classically trained writer/arranger to create songs that inspire and inform young disenfranchised voters in the swing states. Following the release of their first hit "The Billionaires Are In The house," and the accompanying video, they're on BFB tour dubbed "Get On The Limo."
50 Billion and Felonius Ax (pictured above) also opened for Moby at CMJ concert which drew a crowd of 7000. He was also present at The Million Worker March in Washington DC on the Licoln Memorial Stairs on October 17th. The event drew nearly 250,000 fans including spokesperson/actor Danny Glover and guests Dick gregory and Martin Luther King III.

"We've just performed with Max Cleland in Melbourne, FL and another one with Isaac Hayes in Orlando, FL (Congresswoman Corrine Brown was present). Our song "DON'T VOTE" has been reaching thousands in Florida inspiring them all to run out and vote. We've been featured in back-to-back stories in the Florida Today," says Wilb.


"Don't Vote" http://billionairesforbush.com/dontvote.php
Hear the song and see the video, www.DearMrBush.com
Watch the video by Wilb aks "50 Billion" who wrote a song called "Dear Mr Bush" -- to view the video here - you may need to update/download Windows Media or Real
Media inquiriest: Email Wilb or call 727-418-5979 or 323-233-3156 (after Nov 2nd)
Springsteen & Friends Rock for Political Change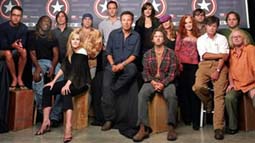 Members of the group "Vote for Change" will perform in a series of fund-raising concerts in nine swing states before the presidential election in an effort to unseat President Bush. From left are Pearl Jam's Stone Gossard: Boyd Tinsley of the Dave Matthews Band, Jackson Browne; Martie Maguire of the Dixie Chicks, John Fogerty, Steven Van Zandt from Bruce Springsteen and the E Street Band, Dave Matthews, Bruce Springsteen, Emily Robison of the Dixie Chicks, Patti Scialfa of Bruce Springsteen and the E Street Band, Eddie Vedder of Pearl Jam, Bonnie Raitt, Ben Gibbard of Death Cab for Cutie, John Mellencamp, Nick Harmer of Death Cab for Cutie and R.E.M's Mike Mills.

Effigy Studios Opens In Detroit
A New Monumental Motor City Recording Facility Chooses API Legacy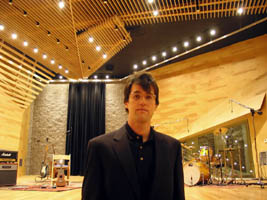 "Twenty years ago, I started to get work recording bands around the Detroit area," recalls Thomas Johnson about the beginnings of his career. "I later got a job at a Boston studio, and then moved to New York. The whole time I was in New York I was looking to build a studio there until one Thanksgiving when I came back to Detroit. I happened to drive by a building for sale in a great area, stopped in, and bought it. Three years later, we finally have Effigy Studios coming together," says Johnson.
Designed by Vantine/Guthrie Studio of Architecture in Northville, Michigan, Effigy Studios is The 1400 square-foot studio features 17-foot ceilings with no parallel walls in the main room alongside a multi-purpose isolation room and conjoining vocal booth. Johnson elected to install a 48-input API Legacy Plus analog console - currently loaded with 32 channels - and a Digidesign Pro Tools|HD system with plenty of I/O. For more Info Contact: Thomas Johnson




Avatar Artists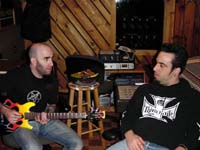 L-R: Scott Ian (Anthrax), Rob Caggiano (Scrap 60)
September was a busy month at Avatar studio C (Neve) where Elvis Costello & The Imposters recently were recording an exclusive set for Apple iTunes. Chris Shepard engineered with help from Ross Petersen. Elvis Costello produced. AOL Music recently in taping performances by Paul Westerberg, Vanessa Carlton, Simple Plan, Sugarland. Gregg Thompson engineered along with Anthony Ruotolo. Engineer Rich Costey recently in mixing new material by Breaking Benjamin album for Hollywood Records. Brian Montgomery & Claudius Mittendorfer assisted in the SSL room.

Mos Def Masters New Album at Bernie Grundman's


(L-R) Mos Def and mastering engineer Bernie Grundman.
Photo: David Goggin

Multi-talented recording artist and actor Mos Def mastered his new album The New Danger at Bernie Grundman Mastering. Including the first single, "Sex, Love, and Money," the album is his first since 1999's celebrated Black on Both Sides. On the Geffen label, the new album was released on October 19th. For Bookings or Info: Bernie Grundman Mastering 323.465.6264
Gear Sale
Planet V Inc. Audio Post in NYC is selling off all the gear...everything from Neumanns to Beta SP- from Time Code DAT machines to Macs... and so on. For a complete list, please see the PDF at www.planetvinc.com/sale For detailed photos of most gear, please see www.planetvinc.com/gear If you have any questions, please call me at 212-253-1788 or email info@planetvinc.com Frank Verderosa., Planet V Inc 212-253-1788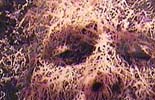 "I heard someone from the music business saying they are no longer looking for talent, they want people with a certain look and a willingness to cooperate...I thought, that's interesting, because I believe a total unwillingness to cooperate is what is necessary to be an artist - not for perverse reasons, but to protect your vision...That's why I spend my time now painting."
--Joni Mitchell
Take Home Mitchell's Dreamland From Rhino -- beautifully packaged single-disc collection spanning her career with 17 classic tracks, including "Big Yellow Taxi," "Help Me," and "Free Man In Paris." Package includes complete lyrics, liner notes by Cameron Crowe, and reproductions of several of Joni's original paintings.


"We're on the threshold of a whole new system. The time where accountants decide what music people hear is coming to an end. Accountants may be good at numbers, but they have terrible taste in music. I don't know how I'm going to get paid, but I'd rather go out into the brave new world than live with dinosaurs that are far too big for their boots."
--Keith Richards
The Rock N Roll Circus is coming to town - The DVD and 5.1 Suround Sound were released on October 12th, 2004 and it captures an historic era in music history with amazing performances by the progenitors of the rock 'n roll revolution. Performances include:The Who, Jethro Tull, Marianne Faithfull, Taj Mahal, Yoko Ono and The Dirty Mac, a "super group" formed by John Lennon, specifically for the occasion. Dirty Mac's scorching version of The Beatles song "Yer Blues" in Rock and Roll Circus marked Lennon's first public performance outside the confines of "The Fab Four." The band included Eric Clapton, who had just broken from The Cream; Mitch Mitchell, the drummer from the Jimi Hendrix Experience and The Rolling Stones' own lead guitarist, Keith Richards, on bass.



"There are only two kinds of music - good and bad. And you can tell when something is good."

--Duke Ellington