Antonio Orozco
El Principio Del Comienzo
Universal Music
05.31.04


For his third cd, Antonio Orozco and his production team of Xavi Pérez and Tato Latorre came to Los Angeles to work with mixer Rafa Sardina (Alejandro Sanz, Jessy Moss, Marc Antoine). Mastered by Stephan Marcussen, the album was mixed at The Mix Room while it got recorded earlier this year between Tariff and Barcelona.
We hear the single debuted at #1 in Spain and will be enjoying a worldwide release on Universal Music.

Grey Delyle
The Graceful Ghost
03.16.04
Sugar Hill (Country)
order here

An avowed audiophile, De Lisle recorded The Graceful Ghost in her living room, using every piece of authentic equipment she could lay hands on. It was written while she and then-boyfriend Murry Hammond (of the Old 97s) were engaged in a long-distance romance. Reflecting the couple's passion for old time music, the album is a collection of tender, bittersweet ballads and was released by Sugar Hill Records in 2004.

A twist of fate introduced her to producer/musician Marvin Etzioni, initially brought aboard to play mandolin on some songs she wrote. The two hit if off so well, he immediately became a producer, collaborator and friend. He has produced each of her three previous self-released efforts. A founding member of Lone Justice, Etzioni has also worked with Counting Crows and Toad the Wet Sprocket.

Avril Lavigne
Under My Skin
05/25/2004
Arista



Fourteen million albums and eight Grammy nominations later, the Canadian chanteuse returns with Under My Skin but if you're expecting a whole lot of the same, you've got another thing coming. Working with producers, Butch Walker (of the Marvelous 3), Raine Maida (of Our Lady Peace), Don Gilmore (Linkin Park, Pearl Jam), Avril co-wrote the dozen introspective songs in near secrecy. "I'd just come off my world tour and got back to Toronto and was writing right away," the 19-year-old says. "I had no idea what I was going to do. No one did. People wondered if I'd run out of things to write about, but it was the opposite." After a lunch date with fellow Canadian singer-songwriter Chantal Kreviazuk turned into a major chick-bonding session, Avril and Chantal sat down to write. The chemistry was ineffable. "We got together one night and all of a sudden we had a song," she says. "No one knew what I was up to, not my management, not my label." The duo got together the next night and wrote another song. "We did that for two weeks and wrote 12 songs." Momentum took over and by summer Avril was moving into Chantal and her husband Raine Maida's Malibu house to record. "I was only off my tour for a couple of weeks, and I was ready to record," Avril recalls.

Will Lavigne, an L.A. Reid-developed artist, replace Usher, another Reid-developed artist, at the top of next week's charts? Stay tuned.


Gretchen Wilson
Here For The Party
05/11/2004
EPIC/Sony



After twelve weeks on the radio charts, Gretchen Wilson's debut single "Redneck Woman" is No. 1 (for two weeks in a row)! It marks the fastest climb (in a decade) to the Number 1 position by a new artist's debut single since "Achy Breaky Heart."
She signed with Sony Music Nashville and its newly-appointed label head, John Grady, is adamant that Gretchen be portrayed as she is. "It would be hard for me to be more excited about a new artist than I am about Gretchen Wilson," Gretchen worked with producers Mark Wright and Joe Scaife with John Rich co-producing. The resultant Here For The Party perfectly sums up Gretchen's quest for getting her music out to the masses. She's not Faith Hill and she's not Shania Twain, but that's what separates her from the others and better positions her to speak to a majority of the population that has long since been without a voice. Just hear her lyrics: "Victoria's Secret, well their stuff's real nice/ but I can buy the same damn thing on a Wal-Mart shelf half price/ and still look sexy, just as sexy as those models on TV/ I don't need no designer tag to make my man want me..." Gretchen was influenced by singers like Tanya Tucker, Loretta Lynn and, of course, Patsy Cline. "I could feel the pain," she says, "and I could only imagine what it was like to have an abusive husband and all the different things that she sang about." In her song she says: "I'm a redneck woman/ I ain't no high class broad/ I'm just a product of my raising/ I say, 'hey y'all' and 'yee-haw'/ and I keep my Christmas lights on/ on my front porch all year long..."!


Soul Pharaoh
5.15.04

The new release, Soul Pharaoh is an experimental album and collaboration between musicians Jeff Young and Sebastian Haimerl, one from the U.S. and one from France.
Jeff and Sebastian are the driving force behind Malibu Sound Music Productions in Los Angeles. Sebastian Haimerl, the Founder and CEO of Malibu Sound, is a longtime drummer whose career has included work as a sound mixer, audio engineer and music producer. A native of Hamburg, Germany, he moved to California in 1993 to continue working on music recording and production projects (including soundtracks for TV series and films) at major recording studios in Los Angeles. Among the major recording artists he has worked with are Jackson Browne, AC/DC, Stevie Nicks, Jewel, Slayer and Tom Jones, to name a few.


Young, is a professional keyboard player, singer and songwriter for over 30 years. He has toured or recorded with major recording artists, including Shawn Colvin, Alanis Morissette, Curtis Stiger's and Jackson Browne, with whom he has a close musical relationship as his keyboard player and co-songwriter. Jeff can also be heard on recordings by Bonnie Raitt, Chris Botti and on the Ally McBeal (U.S. TV series) sound tracks with Vonda Shephard.
In 2001 he joined Sting for his world tour Brand New Day and the subsequent recording of Sting's up-coming album All this time. In his own words, Jeff says :
"All my live, classical and jazz studies, performance skills, and the songwriting influences from the artists I've worked with, have given me a deep understanding about what great music can and should be about."


8mm
EP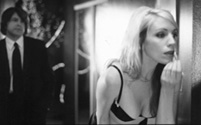 While KCRW's Nic Harcourt continues to play the title track from 8mm's sensuous debut EP, "Opener," word is starting to bubble underground on the streets and internet, resulting in promising early sales of the EP.
New York's legendary cultural provocateur and critic, Jim Fouratt, who describes 8mm as "sexy... wet... and so profoundly intimate," and frontwoman, Juliette, as a "lovely Win Winders waif."
Meanwhile, Sean Beavan produced and mixed Chronic Future single, "Time And Time Again," was added at KROQ this month, taking the buzz up another notch.
The Mars Volta
De-Loused in the Comatorium
Strummer Recordings/Universal



Formed by Cedric Bixler and Omar Rodriguez from the ashes of their previous band At The Drive-In, The Mars Volta takes a dizzying journey to hell and back on this colorfully titled album, traveling inside the mind of a man who attempted suicide but went into a week-long coma before ultimately choosing death. As one might expect the ride is intense and at times disturbing. Galloping bass by Flea (Red Hot Chili Peppers) provides the rocky foundation for exploratory psychedelic guitar experimentation and keyboard soundscapes that paint an aural picture of madness. The centerpiece of DE-LOUSED IN THE COMATORIUM is the 12-minute plus "Cicatriz Esp." Its long, ambient middle section lulls you into a nervous calm before breaking out into a Santana-esque jam. Take care, though; trying to interpret the lyrics, or song titles ("Eriatarka") for that matter, in a literal sense will undoubtedly place you in the same deep psychic void as the subject. In an era where cookie-cutter bands pretending to be angry at life are the norm, The Mars Volta is a shining example of originality and talent.
Producers: Rick Rubin, Omar Rodriguez-Lopez. Recorded at the Mansion, Los Angeles, California.
The global giant who promises to bring (Sony Corporation, its Computer division -SCEI and IBM temed up) the first prototype Cell-based workstations in 4Q 2004, officially launched Sony Connect early Spring. The service will feature ATRAC3™ audio compression that effectively reduces the size of audio files while delivering superb sound quality. The Connect service will offer consumers an easy-to-use, affordable and secure means of purchasing music online and downloading it to a wide variety of Sony® portable devices including Net MD™ Walkman® recorders, Hi-MD™ Walkman recorders, ATRAC® CD Walkman players, and Network Walkman™ players. With more than two and a half million Walkman® branded devices compatible with the service already in use in the U.S. market, Sony is well-positioned indeed.

Yes, connect.com is the .99 sony catalogue and discover new artists...New Found Glory, Cheryl Crow, the Killers, Carina Round, Toby Laghtman, exclusive content...not available anywhere else.
Install Sony's free SonicStage software on your PC and you'll have access to the store whenever you're online. Browse, listen to samples and download songs for 99 cents, or entire albums for $9.99 and up.
Have music, will travel. With SonicStage, you can listen to music on your computer, transfer songs to your compatible portable device, or burn it to CD.
Chicks & The ...tude Tour!


Chicks with Attitude is a national 17-market concert tour presented by Maybelline New York, encouraging young women to express themselves with pride and confidence.
Nina Persson, the Cardigans' singer will join Liz Phair and California crooner, Kate Rose on the upcoming 'Chicks with attitude tour.
The trek will visit the following cities: Atlanta; Chicago; Dallas; Denver; Detroit; Houston; Las Vegas; Los Angeles; Minneapolis; New York; Philadelphia; Phoenix; Providence, R.I.; San Antonio; San Diego; San Francisco; Toronto; and Washington, D.C.
Phair has been on tour in support of her 2003 self-titled Capitol release, which debuted at No. 27 on the Billboard 200 and has sold 334,000 copies in the United States, according to Nielsen SoundScan. Persson and the Cardigans will launch their first U.S. tour in five years on May 8 in Hoboken, N.J. The group's latest album, "Long Gone Before Daylight," will be released May 25 in North America via Koch.
The Great American Talent Search
Diva Call for Rufus




One of the most commercially successful funk groups of the '70s, the multi-racial Rufus are today best remembered for launching the career of soul diva Chaka Khan whose fiery lead vocals were easily the band's focal point. Best known for her superb '84 cover of Prince's "I Feel for You," R&B singer Khan enjoys a solo success as well as popularity as a member of the group Rufus. The band is officially launching The Great American Talen Search to find the next diva who'll be part of this legendary group. "We're not looking for a Chaka Khan clone; there was and always will be only one Chaka Khan," says group co-founder, producer and drummer, André Fischer. "We're looking for an exceptional talent that will blend effortlessly with the sound and legacy of Rufus," he adds.
Most recently the band is reunited with an amazing assortment of fantastic musical friends including: Niki Haris, Bridgette Bryant, Fred Jenkins, Hans Zermuellen, Donna Taylor and Bill Cantos. To book the Original Hit Group Rufus coming to a party near you, contact Bob Birk at Paradise Artists (805) 646-8433.

Powered by Khan -- who was eventually billed in addition to the group -- and an unerring sense of groove, Rufus scored an impressive string of hit singles on both the pop and R&B charts, which lasted through the early 80's.
Got the goods? Send your tape, with or without music with (2 songs maximum 2 minutes), and 8x10 photo to Rufus Contest (see more details on the web site)
Paradise Artists PO Box 1821 Ojai, CA 93024-1821.

OZZfest 2004 Is Looking For Raw Talent

Ozzy and Sharon Osbourne are looking for the next great band to rock the OZZfest 2004 main stage alongside Black Sabbath, Judas Priest, Slayer and more.
Auditions will be held coast-to-coast to find eight unsigned, undiscovered bands to take part in a final competition yielding one lucky winner. Not only will they share the same stage with rock legends, but theyíll also participate in a nationally televised performance straight from OZZfest 2004. In addition, the winning band will be awarded a coveted slot on the second stage at OZZfest 2005 as well as free music equipment and cash prizes.
Do you think youíve got what it takes to rock the masses at OZZfest? Prove it! The audition hotline is: (800) 688-5251 for all the detailed info. In-person auditions will be held in Los Angeles on June 11th and in New York on June 18th.
Music Choice Presents Beastie Boys & Wyclef Jean
Debuting in Over 30 Million Cable Households through May 30th



The premier music television network, announced today the airing of an exclusive MUSIC CHOICE® concerts featuring today's most influential multi-genre artists. Each concert is recorded live and edited, along with artist interviews, into a 60-minute program that is aired free by local cable affiliates across the country. Be
Beastie Boys' concert, filmed at England's Glastonbury Festival during the Hello Nasty Tour, features never-before-seen footage of the 'Boys' performing many of the hits from their extensive discography. Concert viewers will hear "Sabotage," "Intergalactic," "Body Movin'," and over a dozen more fan favorites, including "Flute Loop" and "Shake Your Rump." The concert showcases the ability of BEASTIE BOYS to blend rock, rap and hip hop music into their very own signature music mix that draws generations of fans of all ages and backgrounds. Mike D, MCA, and Ad Rock, known as Beastie Boys, recorded the first rap album to hit #1 on the Billboard charts. Since then, the band has sold tens of millions of albums, and has been credited as one of the influential artists of all time. The new album, "To the 5 Boroughs," drops June 15th on Capitol, following up on 1998's quadruple-platinum, multiple-Grammy-winning "Hello Nasty." According to the band the new album was recorded in one day but it took six year of preparation! Well, leave it to Beastie humor...watch the interview on the BB web site - we recommend the studio etiquette!
Haitian native Wyclef Jean will be featured soon...Jean made a name for himself in the world of eclectic rap music as the frontman of the Fugees, a solo artist, and a producer in the R&B and dance community. Specializing in thought-provoking and socially conscientious lyrics, Wyclef blends guitar and reggae beats to create a unique hip-hop fusion.
About: Music Choice is the premier music television network; reaching U.S. households through digital cable, satellite TV and Broadband. Music Choice programs interruption-free music for homes and businesses and distributes televised concerts and music shows. The MUSIC CHOICE® music channels reach 34 million households and the Music Choice concert series air in 44 million homes nationally. Headquartered in Horsham, PA, Music Choice is a partnership among subsidiaries of Microsoft Corporation, Motorola, Inc., Sony Corporation of America, Warner Music Group, Inc., EMI Music and several leading U.S. cable providers: Adelphia Cable Communications, Comcast Cable Communications, Cox Communications and Time Warner Cable.

The Sword of Spitzer
By Nicholas Thompson
A little-known law called the Martin Act gives New York's attorney general extraordinary power, yet for 75 years this Excalibur has been left to rust in its scabbard. Now, Eliot Spitzer is wielding it against the biggest players on Wall Street -- included are shady pharmacists, Ponzi schemes, peddlers of fraudulent Salvador Dali lithos and the record industry.

The purpose of the Martin Act is to arm the New York attorney general to combat financial fraud.

Two years ago, Eliot Spitzer, New York's current attorney general took the Martin Act, the securities legislation that is the legal equivalent of King Arthur's Excalibur, and plunged it into the guts of Merrill Lynch. Then he turned his saber on Salomon Smith Barney and the rest of New York's investment banking industry.

The major labels have illegally conspired to maintain prices far in excess of what market conditions would bear, to the tune of some half a trillion billion dollars over the past 5 years.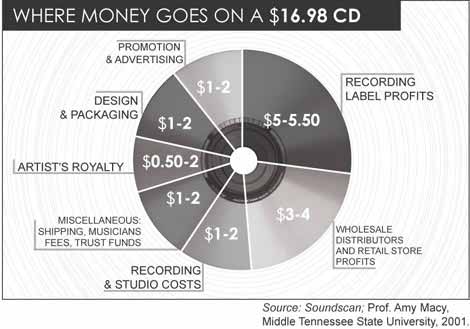 In 2002, the big five recoding companies and three of the biggest music retailers were found to be fixing CD prices. The industry was charged with keeping CD prices artificially high in the 1990s with a policy called "minimum advertised-pricing. The arrangement was that the recording companies paid for retailers' ads; in return, the stores agreed to sell CDs at above retail prices.

The lawsuit was led by state governments, and the companies agreed to pay $67.4 million and distribute $75 million in CDs to non-profits. The record company participants were Universal Music, Sony Music, Warner Music, BMG Music and EMI Group, and the retailers were Musicland Stores, Trans World Entertainment, and Tower Records.

Consider that the Big 5 Labels -- the aforementioned price-fixing cartel -- "have engaged in acts and practices that have unreasonably restrained competition in the market for prerecorded music in the United States through their adoption, implementation and enforcement of Minimum Advertised Price ('MAP') provisions of their Cooperative Advertising Programs "). That was the determination of an anti-trust case brought by several state governments (led by Eliot Spitzer of NY), as well as a successful civil class action suit.

Legend has it that after King Arthur fought his final battle, he had Excalibur thrown back into the lake in which he had found it.
$50 mill in royalties granted to: Major artists: PDiddy (Sean Puffy Combs) and Dolly Parton among others.

Inside The Minds

Matt Forger, Producer, Engineer & Music Consultant, was selected by the editorial board of Inside the Minds (www.Aspatore.com) as a leader in the music industry, and an author in the recently released book, Inside the Minds: The Music Business, published by Aspatore Books. Inside the Minds: The Music Business – A Behind the Scenes Glimpse into Recording, Promotions and Entertainment, is an authoritative, insider's perspective on the ins and outs of this dynamic industry, written by an unprecedented collection of Presidents & CEOs representing some of the top record labels and digital distribution companies, as well as leading entertainment lawyers and renowned producers in the field. Discussing the current shape and future state of this ever-evolving business, these authors offer practical and adaptable strategies for profiting in an industry driven by talent and fueled by the desire for success. The impressive list includes: Antonio "LA" Reid, Chairman & CEO, Island Def Jam; Michael J. Bebel, President & COO, Napster; Bruce Lundvall, President & CEO, Jazz & Classics EMI Music North America; Tommy LiPuma, Chairman, Verve Music Group; Louis J. Pearlman, Chairman & President, Trans Continental Records.
For complete information on Inside the Minds, please visit Aspatore.com or email jason@aspatore.com. This book can be purchased immediately here and is expected to be in bookstores nationwide over the next month or two. Order acopy of this book here, or you can also call 1-866-Aspatore.Congrats to our Matt Forger for making the list!
Golf Anyone?
2004 Mix LA Open, Monday, June 14, at the Malibu Country Club


Presented by the Mix Foundation for Excellence in Audio, and benefits the hearing conservation efforts of the House Ear Institute's Sound Partners program, music education programs of Sound Art, and scholarships for students of the audio arts and sciences.
Top manufacturers and retailers sponsoring holes and tournament contests include: Absolute Music, Audio-Technica, CE Pickup/IAC, Design FX, Harman Pro/JBL Professional, KRK, Shure and Yamaha. Production facilities such as Moonlight Mastering, Record Plant, and Warner Brothers Studios, as well as Mix Magazine, are also contributing generously with sponsorships.
"This event is truly a group effort," says tournament director, Karen Dunn, "Your participation allows us to continue supporting the causes of hearing conservation and audio education, and also makes for a great day of golf and camaraderie."
Following the tournament, there will be a barbecue dinner and a silent auction featuring a wide assortment of donated audio equipment and other items. Audio gear includes: a Lexicon MPX-550; microphones from Audio-Technica, BLUE and Shure; an Apogee Electronics MINI-MP and JBL- LSR25P monitors. Studio time at Royaltone Studios, accommodations at the SF Marriott, club green fees at the Malibu Country Club and dinner at NY Marriott Marquis restaurants will also be up for grabs, along with a Gibson "Les Paul" and Taylor "Big Baby," DVDs from Village Roadshow Pictures, a BOSE Wave radio, fine wines, gourmet food and gift collections from Scentabilities and www.essentialspirit.net.
Sponsorships, foursomes and individual tickets are still available. For more information about these and the silent auction, please visit www.mixfoundation.org, or contact Karen Dunn at (925) 939-6149 or send email to Karen@TECawards.org.

L.A. Engineers/Producers Celebrate at mediaHYPERIUM
North America's First API Vision Surround Mixing Console



Herbert Waltl with the API Vision Surround Mixing Console at mediaHYPERIUM Studios.
L.A.'s well-known engineers and producers converged on the award-winning media production and publishing house mediaHYPERIUM Studios in Torrance, California for an all-day and night celebration of the studio's new API Vision console.
mediaHYPERIUM has a total of eight, eight-channel Merging Technology Pyramix systems along with large Pro Tools HD and Nuendo rigs. Both emmLabs/Meitner and dCS converters are used throughout the facility. "It became evident that in combination with DSD, SA-CD or any hi-res audio, you need an analog console. The API Vision's simple, straightforward, fully discrete design transfers all the emotional impact of the music...I love that there is no need to patch any channel to get full 5.1panning," says studio owner, Herbert Waltl. For more info call the studios at: (310) 891-0006




Be The Revolution Launch Party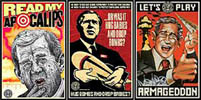 Post Gen is a new art collective that strives to create a vehicle to mobilize and apply creative and progressive thinking to enhance our post-modern world. Be The Revolution, A poster trio designed by guerrilla artists Robbie Conal, Shepard Fairey, and Mear One was unveiled at the launch party this week (May 27th) with Culture Clash, Ozomatli, and prominent Chicano-Latino performers supported the event. Other performers included: KPFK's Jerry Quickley (one of the most well regarded performance poets in the United States), Jurassic 5's favorite emcee Chali 2na, and renowned comedian Richard Montoya. More info: Contacts: Elizabeth Ai: post_generation@yahoo.com
Code-named Janus
Microsoft Notebook Making music subscriptions portable
Why buy when you can rent? Microsoft's answer to that question, at least when it comes to music, is a big win for the RIAA.
In the past year, two distinct models have emerged in the online music business: There are download sites, such as Apple Computer's iTunes Music Store, where customers pay for individual songs and albums. And there are subscription services, such as RealNetworks' Rhapsody, which charge a monthly fee for unlimited access to a vast music library.
One big difference: Subscription services, in contrast to download sites, generally don't let people transfer the songs to portable players.
"You can listen to it on your computer, and pay a lot of money for the privilege, but you can't take it with you," said Apple Chief Executive Steve Jobs, criticizing the subscription model during a call with reporters last week.
None other than Microsoft Corp. is now looking to change that.The Redmond company is expected to unveil today an updated version of its Windows Media digital rights management technology, or DRM. Code-named Janus, it adds the ability to move songs or movies accessed via subscription sites to portable players -- while maintaining the protections associated with any given subscription, such as time limits for playback."The missing piece, the piece that we're delivering with Janus, is the ability to extend that subscription service content onto devices, and for it to still be protected," said Jason Reindorp, manager in Microsoft's Windows consumer group.
"We definitely believe that portable subscriptions are in the future for music subscription services," said RealNetworks spokeswoman Erika Shaffer. "But we don't necessarily think that's a 2004 thing, because there's a lot of things that have to work besides the technology. You have to have licenses that makes sense, and you also have to make sure the technology works seamlessly."
Apple's Jobs, responding to a question about Microsoft's Janus during his call with reporters last week, questioned whether content owners, such as the major music labels, would fully back Microsoft's plan, at least under the current financial models.
"The content owners are not going to license their content through a subscription model to be put on portable players for $10 a month," he said. "Fifty dollars a month, and they'll think about it. ... But, of course, nobody would pay that."
While noting the support of content companies such as Disney and America Online, and subscription services such as Napster, Microsoft did not say explicitly whether the big music labels have signed off on the new technology. But Microsoft's Reindorp said products and services using the company's new DRM technology should hit the market in a few months.
"What none of us knows yet is how the consumer is going to react," Doherty said. "We don't know whether consumers are going to say, 'Hey this is neat,' or run for the hills." (Todd Bishop - Seattle Post-Intelligencer).
It is a shame that my first response to this is not "how cool is this?" but, rather, "this will be hacked." But, since all of this is in response to piracy, I am surprised that these folks will hang their hats on a software solution. Oh, well. Let us hear your thoughts. Here's what one of the nerd chat room sites say.
Leno to Seal...Go Sennhesier!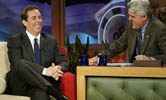 Photo Credits: Tonight Show: NBC; Seal: Steve Jennings
RF guru, Kevin Sanford, Wireless First, uses 16 channels of Sennheiser wireless for "The Tonight Show with Jay Leno" during their weeklong visit to Las Vegas.
Seal is back in the headlines with a new album, a top 10 single, and a new tour. The multiple
Grammy-winning singer, born in London to Nigerian and Brazilian parents and a Los Angeles resident for the last 12 years, Seal is currently promoting a new album and a new single in the U.S. and Europe with a little help from Neumann and Sennheiser. British singer-songwriter Seal's silken vocals are miked with the Sennheiser/Neumann hybrid wireless mic which combines the Sennheiser 5000-N transmitter with the Neumann KK 105-S capsule, according to front-of-house engineer Orris Henry.

Idols Go Audio-Technica!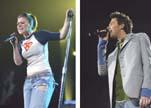 Photos by Todd Kaplan
Kelly Clarkson and Clay Aiken perform with Audio-Technica Artist Elite® 5000 Series UHF Wireless Systems using the AEW-T5400 handheld condensers in concert at Nassau Coliseum in Long Island, New York on March 4, 2004.
The Day After Tomorrow Opens Memorial Day Weekend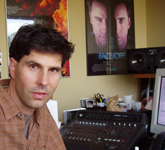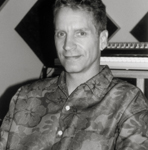 L-R: Mark Stoeckinge and David McMoyler
Supervising Sound Editor Mark Stoeckinger (imdb) - and his crew at Soundelux - has completed Sound Editorial work for The Day After Tomorrow (imdb) (official site) (trailer), directed by Roland Emmerich (imdb). Starring Dennis Quaid and Jake Gyllenhaal, The Day After Tomorrow is scheduled for a domestic release on May 28.
Hear the soundtrack and Watch the incredible Preview here!
Supervising Sound Editor David McMoyler and his crew at Soundelux have commenced work on the feature film Cellular, directed by David R. Ellis. Cellular is a psychological thriller starring Kim Basinger, Chris Evans and William H. Macy.


Hip Hop Summit



(L-R) Ed Lover (Power 105.1 Morning Show with Ed Lover and Monie Love), Russell Simmons, Michael Saunders (Program Director at Power 105.1), Irv Gotti (CEO of The Inc. Records).

Manhattan Center Studio's Grand Ballroom and Power 105.1 FM hosted the 2004 Hip Hop Summit last April 24th, a series of panels and discussions about various aspects of the hip hop industry. The facility also donated a full day of recording studio time with an engineer to 10 lucky winners at the summit, which featured guest speakers such as Def Jam Records founder and keynote speaker Russell Simmons, Power 105.1 FM¹s morning DJ Ed Lover and artist Fat Joe.

The Young Visiters Score with a BAFTA
best original music 2004
Composer Nick Hooper recorded the score at Angel Studios with engineer Steve Price and mixed it at Hear No Evil with Steve Parr.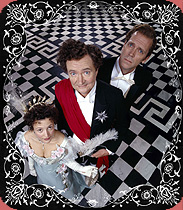 Patrick Barlow's adaptation of Daisy Ashford's charming and funny novel The Young Visiters.
This is the second collaboration between Hooper, Angel and Hear No Evil, having composed, recorded and mixed the music for 'The Heart of Me' featuring Paul Bettany and Helena Bonham Carter earlier in the year.Steve chose a RADAR 24 system for both projects: 'I prepared guide audio tracks and clicks at Hear No Evil and then sent the hard drive over to Steve Price for the orchestral recording. I frequently work in this way because it's so easy, there are no configuration or hardware issues to address and I can get on with mixing literally in less than a minute of receiving the drive.'
Also nominated for an award was "the Lost Prince', music by Adrian Johnston and recorded and mixed by Steve Parr in Rome, Bratislava, and London. Johnston recently won the Emmy for "Shackleton.' Steve Parr was recently in NY recording live for a 6.1 DVD of the music of Steve Reich to be released later this year.


Avatar Studios Hosts Spider-Man II, Dylan and Queen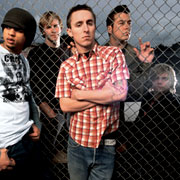 Engineer/ producer Neal Avron recently came to Avatar studios with Yellowcard, recording a song for the upcoming Spider-Man 2 soundtrack. Brian Montgomery and Peter Doris assisted in studio A (Neve 8068). Engineer Chris Shaw recently was at Avata Studio B mixing Bob Dylan's live performances for a live album release on studio B's SSL 9000 console. Brian Montgomery assisted, Jeff Rosen produced. Producer Arif Mardin recently in recording an upcoming Queen Latifah album with engineer Michael O'Reilly in studio C (NEVE-VRP72). Brian Montgomery assisted and handled pro tools editing. Also, Diana Krall's new album "The Girl in the Other Room" featured last month on studioexpresso's home page was also recorded at Avatar Studios

SpectraFoo For Katz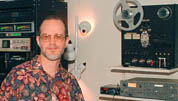 Recording and mastering engineer Bob Katz is well known in the industry as a digital audio guru whose informative articles and equipment reviews may regularly be seen in print as well as online. Katz, who owns and operates Digital Domain, a mastering facility
close to Orlando, Florida, reports that Metric Halo's SpectraFoo signal analysis and metering software has proven itself to be an indispensable tool, regardless of the task.
"It's the essential tool that just won't let you down," says Katz, observing
that its versatility is the key.He continues, "My book, 'Mastering Audio' [Focal Press, 2002], contains many images that were created using SpectraFoo to illustrate the problems with or
the advantages of certain types of equipment. For example, I demonstrated in the book how, even if you're working at 44.1kHz, there is an advantage to upsampling to 88.2kHz or 96kHz to avoid distortion in compressors and other types of non-linear processors."
Metric Halo's SpectraFoo even incorporates a metering system invented by Katz. "It's called K-System metering," he explains, "which is very ergonomic for mixing and mastering and to get an idea of the apparent loudness of your material, as well as a visual indication of overloads. I can do that at any sample rate up to 96kHz." For more info visit TransAudioGroup.

Business Chop For Your Music Chops!
Week Ended with A Bang, Thanks to the producers and GcPro!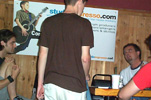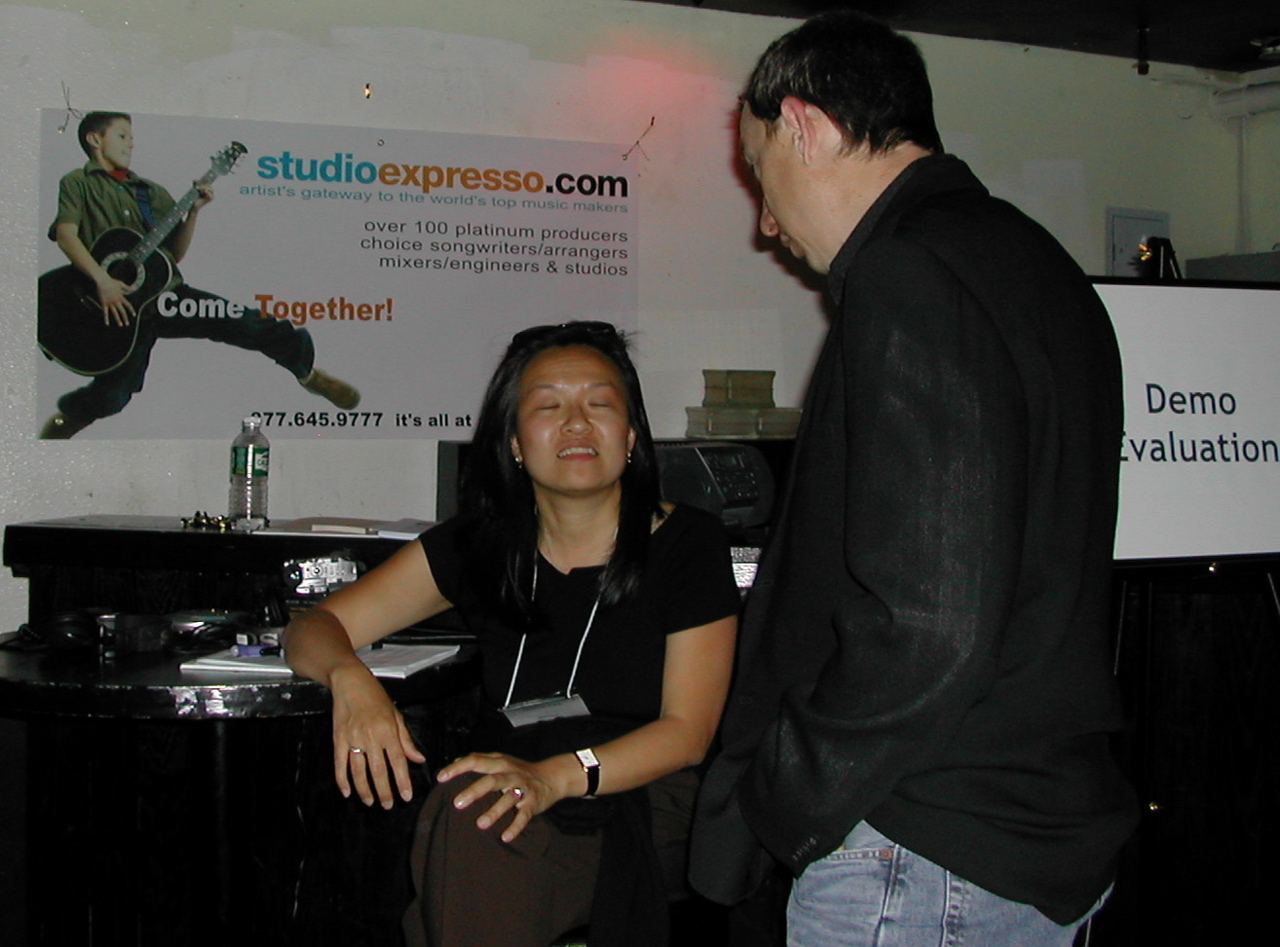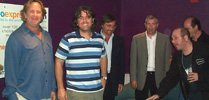 A special studioexpresso thanks to all the sponsors and our fab friends Al Sanderson (San Diego), Janice Lee (San Francisco) , David Gross and Jeff Leisawitz (Seattle) for keeping the Demo Listenening Sessions Alive! Take a look at the gallery here!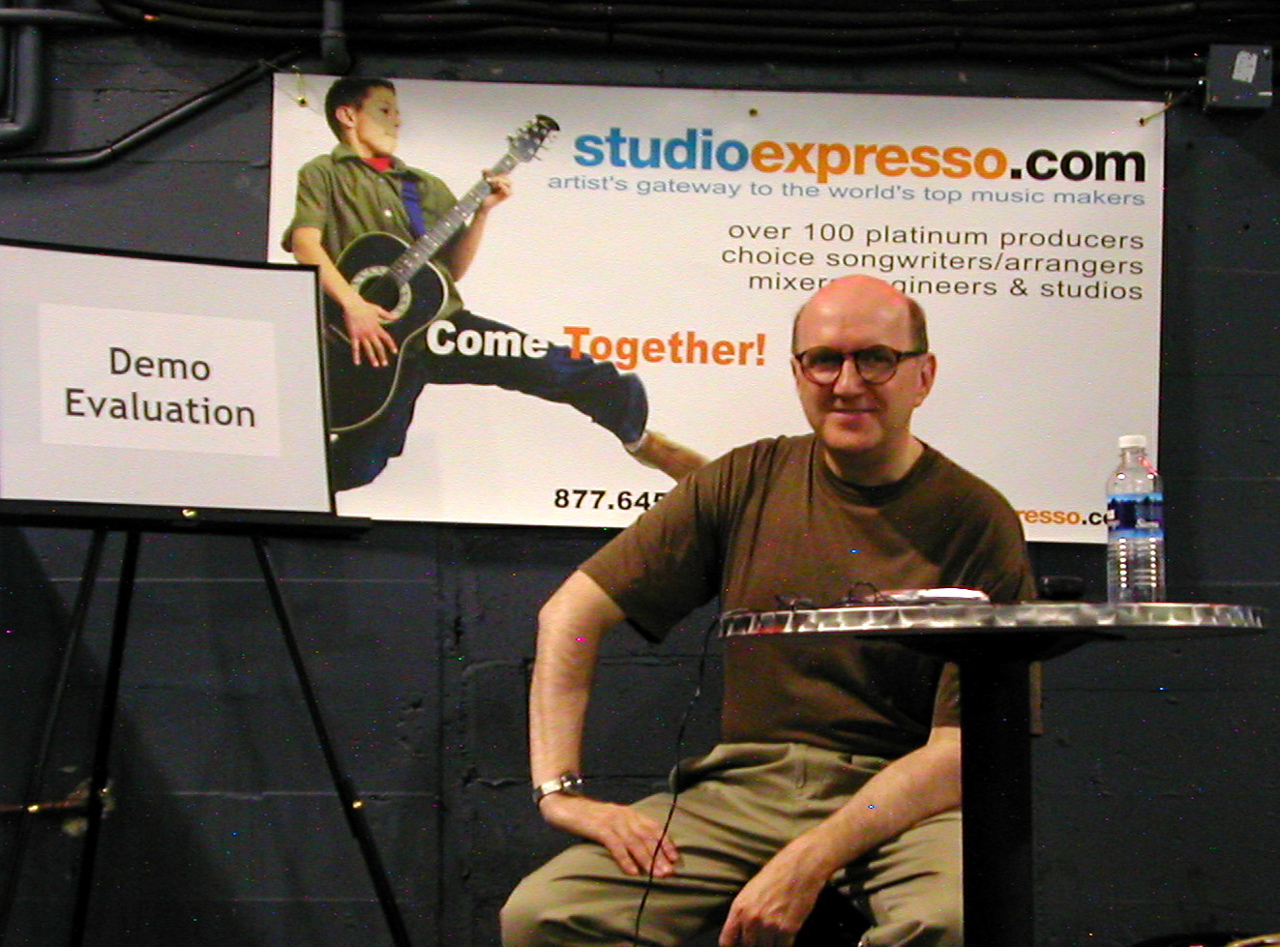 Global Entertainment Network Presents
Over forty highly productive sessions from The Record Company of the Future to making money through peer-to-peer file sharing---to Producers on Artist Development and New Subscription Models---- find out about the latest trends and services---new ways of promoting your projects--and make the connections you need in order to continually further your career on a daily basis and stake your claim in this multi billion dollar industry.
Los Angeles Hilton and Conference Center
5711 West Century Blvd, Los Angeles

Closing Keynote Address: Sund June 13 5:30pm:
Grammy Winning Producer/Musician/A&R: André Fischer

Other Kynotes and panelists include: Miles Copeland (ARK21), Derek Sivers (CD baby) and producer/mixer/engineer, Matt Forger
contact Steve Zuckerman 973-228-4450 TIX: Save $30 off the walk up registration price when you register early! Tickets are only $99 per person which includes admission to all events and VIP Parties!
Or pay $129 at the door, day of shows.
Kulak's Open!
Since our last report re Kulak's Woodshed saga with the LA city parking ordinance threat to shut the place down...the coffeehouse/live music joint has managed to stay open thanks to a grat councilwoman, Wendy Gruel and lot of supporters like you! Paul reports they even raised $2,500 to deal with immenant dues and going for the $10k mark. Good luck Paul!
Motivated by Music Tour
Digidesign and Apple's "Motivated by Music" is a free worldwide tour that offers professionals and aspiring pros the opportunity to see and hear the latest Apple and Digidesign innovations. Coming to Miami Beach, FLi...Jun 03, 04 Eden Roc 4525 Collins Avenue 305-531-0000
Les Paul - 89 Years Young!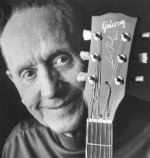 On Monday, June 7, 2004, at 8 p.m., guitar legend Les Paul will celebrate his 89th birthday at his longtime New York City home, The Iridium Jazz Club, located at 1650 Broadway (corner of 51st). Hip Hip!

Look of Love!
Congratulations to mixer/engineer/musician Eddie Miller and his lovely fiancee, Samantha on their recent engagement!
Favorite Quotes
"Most albums don't DESERVE to sell. But if a record's got the goods, all the supposed rules don't apply. For, it's just a great work waiting to meet its audience. Which it will, if you're committed and make it a PRIORITY!!!!" -- Robert Scott Lefsetz
"Playing solo live is like making love. You have to pay attention to the things that make your partner respond -- and space them out so they come at exactly the right time. It's one big, long orgasm." -- Prince
"We must never forget that art is not a form of propaganda; it is a form of truth."
---John F. Kennedy (1917 - 1963) October 26, 1963

Good Weekend Everyone!