Diana Krall
The Girl In The Other Room
Release: 4.27.04

Diana Krall's highly successful Verve releases, The Girl In The Other Room, not only illustrates her understanding of the breadth of possibilities in the jazz idiom but also reveals her talent as a songwriter. The album is the first co-produced by Krall and her longtime producer Tommy LiPuma. Recorded at Capitol Studios, Hollywood and Avatar Recording, New York City, the sessions were engineered throughout 2003 by another long-term cohort, Al Schmitt. Since then, LiPuma has produced all of Krall's subsequent albums for GRP, Impulse!, and Verve, including All for You: A Dedication to the Nat "King" Cole Trio (1995), Love Scenes (1997), When I Look In Your Eyes (1998), The Look of Love (2001), and Live in Paris (2003). "That was the first time I had produced that many albums in a row for any artist," he says.
Fly away to Paris to see Krall Perform. Enter by/before July 8, 2004 here! To celebrate the worldwide release of Diana Krall's new album The Girl In The Other Room, Verve Records USA is sending one lucky Grand Prize Winner to Paris, France to see Diana Krall perform live! - Enter To Win!
(sorry - open to USA citizens only)


WeedFiles Artist Spotlight
Sir Mix-a-Lot




As a Grammy winning rapper, Sir Mix-a-Lot is the first big name artist to appear on the Weed file system. With a style that infuses humor, hooks and hot beats, Mix's brand new tunes put a new spin on his classic sound.

Weedfiles uses a revolutionary new file format to completely change the model of digital music file sharing. Weed files technology makes it easy and cost effective for independent artists to make money with their music on the web and currently looking to sign hundreds of hot indie artists.
Weedfiles and Studioexpresso are teaming up to help you get your music weedified! Just click through the link above and automatically save on your encoding fee (5 songs submission for price of 4). Download, Share and make money with your music. Find out more here!
What are you waiting for? The revolution has already begun...click here or on the weedfile banner above to check out how to upload your songs - it's easy!
Sondre Lerche
Faces Down
Astrawlworks



Creating evocative pop music at once modern and classic, 19-year-old singer-songwriter Sondre Lerche is one of Norway's most exciting musical exports.
With two critically acclaimed European EPs as well as a host of successful live performances under his belt (including opening for Beth Orton), Sondre and his debut album Faces Down present eleven mature songs (and one US-only bonus track) anchored in both challenging and classic songwriter traditions. Featuring string orchestrations by Sean O'Hagan of the High Llamas, Faces Down will appeal to an audience whose taste runs from Bacharach to Beck.









With the bonus DVD (only included in the first million copies), you better hurry while supplies last! No second-hand goods here; the fat has been trimmed off the music, the excess turned into something more exciting. Through these 21 tracks -- mercifully, only four of them comedy skits -- the Detroit group shows a focus and confidence conspicuously missing from its first effort. The stated D12 mission seems to finally have made it onto tape: Take six of Detroit's top MCs, stick 'em together in a studio and let the magic be conjured.

Unlike the debut record (Devils Night, sold just under 372,000 copies in its opening week), which often came off like a muddled mess, "D12 World" gives those personalities a chance to emerge with distinct identities. Proof is the limber-mouthed freestyler whose gravel-edged voice can twist his phrases around any beat. Bizarre is the master of self-deprecation, whose loping flow belies his ability to turn a quick, biting jab. Kon Artis comes with the street-wise blast, quick raps that pay homage to the hood. Kuniva plays the thug not afraid to show heart. Swift reveals the most substantial growth since 2001, with an assured sing-song delivery that's unafraid to tackle busy, crowded rhymes.
And there's Eminem, of course, whose presence continues to dominate the proceedings and who's responsible for many of the album's best hooks ("How Come," "6 in the Morning"). Check it out - coming to Riverside and Anaheim May 15 and 16.


George Benson
Irreplaceable
release date 6/8/2004
GRP Records

From jazz guitar legend to soul-pop vocalist extraordinaire, 8-time Grammy® winner George Benson has cultivated an international fan base as well as tremendous critical acclaim for three things: incomparable versatility, first-class execution in all he does and, perhaps most importantly, for never being predictable. These are the qualities that have made the man a one-of-a-kind giant in the universe of music, thus lending a fitting ring to the title of his fourth album for GRP/Verve, Irreplaceable. It is an emotional gemstone of seemingly effortless consistency for the superstar who has been dominating the worlds of smooth jazz and NAC radio.
Irreplaceable marks a directional shift back to silky sexy soul music…with a decidedly contemporary urban edge. Just listen to Strings of Love or Cell Phone! Produced by Joshua Paul Thompson for Tallest Tree Music except track 2 produced by Joshua P. Thompson, Hakim Bell, and William Irving and track 4 produced by Joshua P. Thompson and Joe Thomas

Nestor Torres
Sin Palabras




Jazz flautist and Latin Grammy Award winner Nestor Torres expands his musical horizons to create an instrumental pop masterpiece on Sin Palabras (Without Words) (HUCD 3081). His first album since Mi Alma Latina: My Latin Soul, Torres' Heads Up International debut was release on March 23rd. The cd features the Latin classic "Contigo Aprend'," the Alejando Sanz hit "Regalame La Silla Donde Te Espere," and nine original tunes.

The team of Jimmy Haslip, Danny Sembello and Baby Boy co-wrote two tracks with Torres: "Pura Brisa," inspired by the street in Mayaguez, Puerto Rico, where Torres grew up. Italian producer Carlo Pennisi co-penned "Piper Dance" and "Da Muse" with Torres, which features the horns of trumpeter Chuck Willis and saxophonist Wayne DeLano.


Something Like Silas
Divine Invitation
June 15/Sparrow Records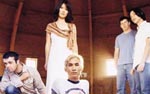 The San Diego quintet, named after a Bible passage from Acts 6:23-24, has played in the same scene as fellow hometown acts Switchfoot and P.O.D., and is also known for helping found a local emerging church called Flood. There, Something Like Silas leads worship every Sunday for more than 3,000 members.
"We want to change the way people look at worship bands," says Eric M. Owyoung, the band's leader, songwriter and vocalist-guitarist. "We want to play sweet music that engages people on their journeys toward knowing the hope found in God, whether they know him personally or are just open to it."
Producer Steve Hindalong adds: "Something Like Silas is 'a band' in the true since – (the members) so distinct from one another, yet each contributing invaluable talent and personality to the collective spirit of the group."
Something Like Silas will initially promote the June 15 release of Divine Invitation with a West Coast tour. For concert dates and more information about the band go to band web site.


Blink 182 and No Doubt want you on their guest list!
VIP Ticket Packages For June Tour Dates. The Auction Begins May 7th at 7p EST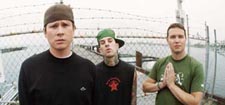 With the help of Music for Human Rights supporters like Perry Farrell of Jane's Addiction, the last of the Tibetan nuns jailed for singing songs of freedom, Phuntsog Nyidron, has recently been released from prison. Other Music for Human Rights supporters providing critical support and exposure to Phuntsog Nyidron's case included Coldplay, Duran Duran and all those involved with Lollapalooza 2003/ Axis of Justice (Audioslave, Jane's Addiction, The Donnas, The Distillers and Jurassic 5). Now Cypress Hill and DJ Muggs join Blink and No Doubt auctioning concert tix to benefit Human Rights.
"Musicians have been instrumental in raising awareness about human rights and motivating people to effect positive change," said Dr. William F. Schulz, Executive Director of Amnesty International USA. "By working with popular artists, Amnesty International hopes to expand the grassroots movement that during our 42-year history has helped promote and protect the basic human rights of people across the globe. Hot topics include: Children Diamonds, The Death Penalty, Education, The Environment, Iraq, LGBT Human Rights, Prisoners of Conscience, Refugees, Torture, War On Terror, Women.

Join Amnesty today and get a free new Compilation CD featuring tracks from some of the best contemporary artists.

My Brain Halo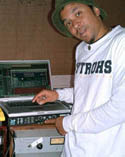 Well-known for his past work with Primus, as well as the current line-up of Guns n' Roses, drummer Brain (Bryan Mantia) has been pursuing a parallel career in computer music and beat programming for the past few years. Using two portable Metric Halo setups, Brain is able to bring his programming talents to bear on multiple projects simultaneously.
A Bay Area resident, Brain was introduced to Apple computers by several relatives, and now uses a pair of G4 Titanium laptops. Looking for a high quality digital audio interface, he reports that friends in the industry, such as producers Michael Beinhorn and Roy Thomas Baker, recommended that he check out Metric Halo. "Everybody told me about the Metric Halo MIO, that it's a great, portable eight-in, eight-out mixer with DSP."
"It's not like you have to be an audiophile - it's something where even my mom could tell the difference! I ended up buying that," he continues, "then I purchased the ULN-2, so I
have two portable units and two separate systems. So if I'm working in two separate studios, I can have one at one and one at the other," says Brain.
As he recounts, the system can easily handle multi-track sessions. "Vanessa Carlton wrote the theme song to the Spyhunter 2 video game and I programmed that beat and the music. We were bouncing tracks off my laptop and I was running 24 tracks with Logic plug-ins and multiple Waves plug-ins, from a little 5200 rpm Firelight drive."
Brain, who has incorporated hand percussion and even turntables into his stage equipment over the years, has recently been using the two-channel ULN-2 in his live set-up. "I've been using it as the I/O for my sampler. We just did some shows with me and Buckethead and [System of a Down vocalist] Serj - we have this little avant-garde band, Giant Robot. I run [Native Instruments] Battery in my laptop, and I've been using the ULN-2 live with
that. I sound-designed my own samples. I plop them into Battery and play them from there."

Contact www.transaudiogroup.com or Matric Halo products.

NAB You!
new toys from leading manufacturers introduced at the recent 2004 NAB show
Solid State Logic
AWS 900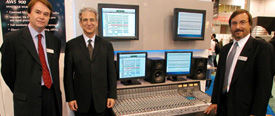 L-R: At the recent NAB Convention in Las Vegas with SSL AWS 900 Analogue Workstation System are: Colin Pringle, SSL Managing Director; David Angress, Guitar Center Executive Vice President; and Rick Plushner, SSL President North America.Photo by: David Goggin

Solid State Logic announced a landmark distribution arrangement with Guitar Center and GC Pro for the new SSL AWS 900 Analogue Workstation System. The revolutionary new recording and mixing system was debuted at NAB.
The AWS 900 Analogue Workstation System combines the dual benefits of SuperAnalogue™ processing and sophisticated digital control to provide a complete solution to the use of Digital Audio Workstations (DAWs) in professional audio applications. It delivers the same powerful integration benefits to DAW users, who face similar challenges with an array of equipment (Mic Amps, Effects, Controllers etc.) to produce professional results from a modern DAW. AWS 900 offers no-compromise audio performance, equivalent to SSL's celebrated XL 9000 K Series mixing console, which is a feature of major studios the world over.
SSL Director of Product Marketing Niall Feldman comments, "We believe that the AWS 900 will revolutionize professional project studios in the same way that the SL 4000 changed commercial studios in the late '70s. It's a product the world's pro-audio community has been asking us to make and we're sure they'll be delighted with the result."

"SSL's AWS 900 is a market defining product. It's our solution for the professional DAW facility. We took a hard look at what it takes to put together a world-class workstation based studio and pulled it all together in one system," says Rick Plushner, SSL President North
America. "We're also excited about our unique distribution partnership with GCPro and I look forward to working with Tom Menrath and his crew. Additionally, SSL will continue to provide direct sales and support to our core client base," adds Plushner.

Plushner says the 900's are priced at $87K and scheduled to ship as early as June/July.
Solid State is targeting private studios, post production facilities and remote recording clients while offering the digital option with the C100 and C200 for its broadcast and remote customers.

With a North American outreach of over 127 locations, and an established network of audio professionals through its GC Pro sales division, Guitar Center is able to provide large-scale exposure for the rollout of SSL's groundbreaking AWS 900. Guitar Center's retail stores and GC Pro's dedicated business-to-business organization will handle sales, service and support of the SSL AWS 900 to its target market. SSL will also sell the AWS 900 directly to its core client base and broadcast clientele.

For more info E-mail: Niall Feldman of SSL in UK and Debra Pagan of D Pagan Communications in US.
Gentlemen Prefer Analog?

"I prefer mixing on analog consoles vs inside the computer. So the new SSL board with it's great sound and analog summing is a natural-born killer!" says mixer/engineer, Barry Rudolph (Pat Benatar, BB Mak, The Corrs, Rod Stewart, and Lynyrd Skynyrd).

"I just finished mixing on a 9000J....moved to a new house and I'm configuring my workstation space. I'll definitely be looking at what the 900 is offering. The sound quality of Analog and the familiarity of digital control is music to my ears," says mixer/engineer Rafa Sardina (Jessy Moss, Alejandro Sanz, Marc Antoine, Kina, Dru Hill).
what works for you?! If you're a mixer, let's hear your thoughts.
Digidesign

ICON Integrated Console with D-Control
Digidesign's ICON is an integrated console environment featuring the new D-Control tactile worksurface, Pro Tools|HD Accel as its core DSP engine, and modular HD audio interfaces for analog and digital I/O. The first truly integrated console solution of its kind, ICON empowers Pro Tools operators to accomplish every aspect of a project - mixing, recording, editing, and processing - complete with integrated video and delivery. ICON provides unmatched control with a fully automated, completely recallable, total production system.
Command|8 (MSRP $1,295 US)
A new compact control surface for Pro Tools, Command|8 puts integrated, tactile manipulation of Pro Tools TDM or LE systems running on Windows XP or Mac OS X at users' fingertips more affordably than ever before. This space-efficient, full-featured control surface option is suited equally well for space-challenged, multi-room music and post facilities as well as home and project studios. With a simple USB connection to a computer, Command|8's moving faders, rotary encoders, and displays enable users to control Pro Tools with the hands-on feel of a traditional analog console.
AVoption|V10 (MSRP $11,995 US)
The AVoption|V10 hardware interface provides seamless interchange with the full line of Avid DNA™ video editing products by allowing Pro Tools users to import and play back virtually any Avid video file, including JFIF, AVR, DV25, DV50, uncompressed 601, multi-cam, single-field, interlaced, or 24P/25P progressive scan. AVoption|V10 includes custom Avid Media Station|V10 software for automated capture and conform of audio and video, plus rendering, export and layback of Avid, OMF and AAF sequences. Video captured with Digidesign's AVoption and AVoption|XL is also supported.

For complete product line or more info: visit Digidesign's website at www.digidesign.com.
studioexpresso Sessions During Music Business Chops 2004
sponsored by GcPro and top music/media companies the 6-city tour to boost your chops!



L-R: Ken Allardyce, producer/mixer; Claris Sayadian-Dodge, president/founder studioexpresso; Steve Fonatano, songwriter/mixer/producer; jeff leisawitz, artist/producer; Janice Lee, manager; Al Sanderson, engineer/mixer and
Jeff Gross, musician/engineer/sound designer

The 6-city tour begins on May 15th in San Diego and continues through May 23rd with stops in Los Angeles, San Francisco, Sacramento, Seattle and Portland.
A series of 1/2 day info-packed workshops for audio and music professionals who want to take charge of their careers, find new sources of revenue, cut through the noise of the music industry, and make their business run as smoothly as their gigs are offered. One low price buys access to seminars with industry veterans, exhibits, one-on-one demo evaluations by studioexpresso producers/composers, and much more...
Music Business Chops is facilitated by acclaimed management coach John Stiernberg, author of Succeeding in Music and produced by David Schwartz of M Powered Ideas and Giovanna Imbesi of TuttoMedia.
Panelists including keynote speaker Jim Griffin, CEO of Cherry Lane Digital in LA have been announced.
For dates, venues and updates on studioexpresso community participation click here or visit the MBC web site to get updates on panelists and order your tix today!
TIX: $20 for studioexpresso community (regular price: $50)
For more info contact the MBC presenters: Giovanna Imbesi or call 310-399-2800 or David Schwartz

Singing In The Rainforest





L-R: Sting, Antonio Banderas and Melanie Griffith; David Furnish, Sir Elton John, Ellen Barkin, Trudie Styler and Ron Perelman at the 12th Rainforest Foundation Benefit Concert - After Party April 21, 2004 - Pierre Hotel, NY

Sting and Sir Elton John performed at a benefit concert in New York on last Wednesday to raise money for a charity which supports rainforest tribes. They joined Billy Joel, James Taylor and Bette Midler at the city's Carnegie Hall at a fund-raising show in aid of the Rainforest Foundation.
The singers reinterpreted hit songs from musical and film history at the Singing in the Rainforest concert.
The charity was launched by Sting and his wife Trudie Styler in 1989.It was set up to support the indigenous populations of the world's rainforests. The foundation works on projects in tropical rainforest areas, helping local people and non-governmental organization to protect the habitats. It also lobbies countries to address the underlying causes of the destruction of tropical rainforests.
This year's fund-raiser - the 13th annual event - was hosted by actors Antonio Banderas and Melanie Griffith.
Sting will be hosting a fund-raising reception before and after playing a concert at London's Royal Albert Hall on May 16th.
Spring Cleaning!
AX Music Project

Check out your closets and garages and see if there are any music instruments that are not being used and donate them to the SAPPA AX Music Project.

Educational budgets have been cut so severely that some schools have no music
programs. These cuts will have a devastating affect on the future of the arts community. The goal of the AX Music Project is to collect music instruments that are not being used, and make them available to students and schools who are in need. You can help!
The instruments can be donated through SAPPA, an organization founded by
pianist, Billy Mitchell. Instruments may be dropped off at Professional Musicians
Local 47, 817 N. Vine S. Hollywood 90038-3779 or, Orange County Musicians' Assoc. Local 7, 2050 S. Main St., Santa Ana 92707.

SAPPA is an activity of the Southeast Symphony Association, a nonprofit organization. You will receive a letter acknowledging your contribution for tax purposes. For further information call the SAPPA AX Music Project at: 310-412-2900 or, Billy Mitchell at: 626-441-9577

Avatar Sounds and People!

Avatar studios hosted a DVD-A release / listening party for Lava Records' artist, Porcupine Tree. The DVD-A of their album, In Absentia, was released by DTS.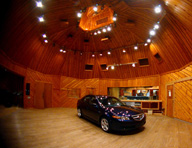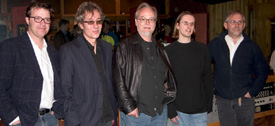 L-R: - Fred Maher (DTS), Richard Barbieri (Porcupine Tree), Walter Becker (Steely Dan), Steve Wilson (Porcupine Tree), Elliot Scheiner, engineer/mixer

The listening was done with Lipinski Sound mastering quality level speakers set up for surround in the famed control room A and also inside an Acura TL car equipped with a surround sound system designed by Elliot Scheiner, who also happened to mix the Porcupine Tree release. How did they get the car into the studio? Just ask Elliot.

Maria Schneider recently recorded her Big Band in A (Neve 8068) with engineer David Baker and Pro Tools engineer Brian Montgomery.
Studio A also hosted Sony Classical artist Jane Monheit recently recorded her new album with engineer/co-producer Al Schmitt, and producer Peter Asher. Brian Montgomery handled Pro Tools operations.
Studio B (SSL 9000)-- Island Def Jam artist Fefe Dobson recently came in to cut vocals with producer Jay Levine and Avatar engineer Ross Petersen.

Studio C- (NEVE-VRP72) -- Producer Todd Barkan recently recorded a new album with Eric Alexander. Dave Darlington engineered with help from Aya Takemura.
Geoffrey Keezer recently recorded a new album with Yasohachi "88" Itoh, for Village Records. Yoshihiro Suzuki engineered the DSD Surround sessions with help from Peter Doris and Aya Takemura
Engineer Joe Ferla recently in mixing Marc Johnson's latest CD for ECM. Brian Montgomery handled Pro Tools operation.
For more info or bookings contact Tino Passante 212.765.7500




Divas Vegas!
Sennheiser & Euphonix capture the sound -- live and on the air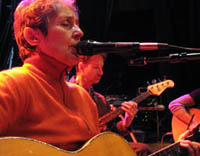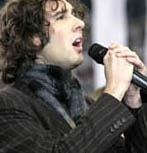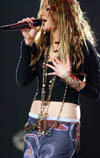 photo: Getty Images

VH1 upped the ant e for this year's "Divas" benefit concert, which featured "in the round" performances live from the MGM Grand in Las Vegas on April 18th.
The worldwide broadcast showcased the stellar talents of divas from all musical genres. Standout performers included Patti LaBelle, Gladys Knight, Debbie Harry, Cyndi Lauper, Jessica Simpson, Ashanti, Eve, teenage newcomer Joss Stone, and honorary "man-diva" Tom Jones. Special appearances by Mary J. Blige, Chaka Khan, Britney Spears, Alicia Keys, Gloria Estefan, and many others rounded out the star-studded line-up.
Neumann KK 105-S/Sennheiser 5000 wireless microphone system was used to capture the powerful voices. Along with Wireless First, Mikael Stewart of ATK Audiotek Corp. provided
sound reinforcement for the audience, while Biff Dawson of Westwood One was
the broadcast music mixer. In live broadcast situations such as "Divas" - where artist upon artist and mic system upon mic system are waiting in the wings - tremendous responsibility lies on the shoulders of the event's wireless specialist. "Mikael and Biff would count on me to make sure that things are the same every time," reflects Sanford.
VH1's "Divas" specials raise funds for the VH1 Save The Music Foundation, a non-profit organization dedicated to restoring instrumental music programs in America's public schools, and to raising awareness of the positive impact that music participation has on students. Since VH1 Save The Music was created in 1997, more than $25 million worth of musical instruments has been donated to 1,000 public schools in 75 cities, improving the lives of more than 500,000 children.
Joan Baez, one of the most distinctive voices to emerge from the Sixties folk rock scene and a legendary activist for social change and non-violence, is also on tour with a four-piece band. Erik Della Penna (guitar and lap steel), Duke McVinnie (guitars and vocals), Graham Maby (bass), and George Javori (drums and percussion) are all being miked with Sennheiser Evolution Series wired microphones, according to Cowan. Baez is touring the U.S. until mid-April and again in June before heading to Europe in July, returning for more dates in the U.S. in August.
Josh Groban is currently midway touring in support of his sophomore album release,
"Closer", which extends through late April and takes in theaters throughout the U.S. and
Canada. Touring The front-of-house engineer on Groban's tour is MSI president and owner, Bob Goldstein, a man who is still hands-on over 35 years after founding the company. Helping Groban achieve his goal, Goldstein selected the Neumann/Sennheiser hybrid mic for the tour. "It's just a wonderful microphone," he comments. "It's very airy and open sounding. It's a very smooth and high fidelity microphone."
Those qualities suit Groban's vocal performance well. But it also means that Goldstein has to be on top of his game, as the singer, who is also using Sennheiser's Evolution 300 Series wireless monitoring system on the tour, can hear every nuance of the mix, thanks to the fidelity of the equipment. "If I were to make a mistake he would hear it!" laughs Goldstein.



The nationally syndicated "Rockline" radio show is bringing interviews and in-studio performances by rock artists to music lovers across the country with the help of Sennheiser. Broadcasting from the Premiere Radio Networks studios in Los Angeles, "Rockline" airs live twice weekly, with presenter Bob Coburn showcasing new music on Mondays and classic rock on Wednesdays.
Rash notes that the fragmentation of radio into narrow musical genres means that the show presents two different shows each week, which are often broadcast by different stations in each market. "Monday night is more active rock and newer bands. For example, we're doing Orgy, we did Sevendust a few weeks ago, we did this new band Shinedown, and Korn's coming in at the end of the month. Nikki Sixx, with his new band, Brides of Destruction, was just here." Wednesday night is the classic rock version of Rockline. "For example, we
just had Tesla," says Rash. "We've had shows with David Bowie, Robert Plant, Little Feat, Edgar Winter and Metallica."
"Rockline" which has been broadcasting on national radio with longtime L.A. DJ and host Coburn since 1981, regularly features in-studio guests performing and talking to listeners, who call in on an 800 number. The show airs on KLOS 95.5 FM in the L.A. area, WAXQ 104.3 FM in New York, and on dozens of rock stations across the nation.

Chief engineer Jimmy Rash explains that, although a radio show, the challenges of broadcasting live rock performances on-air require what is essentially a recording setup
in the studio. "It's kind of a hybrid show. We do it from a recording studio and use a recording console, the Euphonix CS2000," he elaborates. "Yet, since it broadcasts on radio there are some applications we have to do to get it on the air."

Sennheiser Evolution Series microphones are also in abundance in the show's performance space. "I use the Evolution 602 and 604," reveals Rash. "The 602 is a great kick drum mic - the best ever, I think. The dynamic range is so great. I like the 604s because they clip onto the drums. And I use the Evolution 609 Silver on guitar amps." He continues, "For my drum overheads and acoustic guitars I use Neumann KM 184s." Sennheiser headphones are provided throughout for visiting bands, says Rash.
Free Lift Ticket in Malibu?!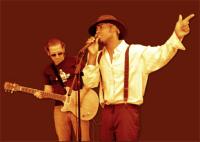 Lift Ticket--featuring Kenni Ski, Jimmy Sloan (New King Sound), Gregory Boaz, Hunter Crowley, and Phil Prlapiano-- will be rockin' it's own Neo Blues at The Malibu INN (Map here), outside on the patio Sunday the 5/9, 5/30, 6/20, & 6/27 from 1-5pm.
Come down and hear some blues and soul, have a drink, eat some que and see the Lakers on the big screen! They'll be playing in between our sets! What else are you gonna do on a Sunday for free?


Latin Rock & Hip Hop (LAMC) August 11-14
Beverly Hilton Hotel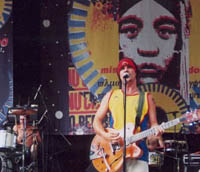 For the fourth year, near 1000 industry attendees and 30,000 music fans converge in Los Angeles for a series of high-profile concerts and industry panels featuring the hottest bands in Latin Rock & Hip Hop.
KCRW 89.9FM is one of the media sponsors this year and the musical line up to include Andrea Echeverri of Aterciopelados (LA & NYC Events), Bajofondo Tango Club (LA), and Los Lobos & Los Amigos Invisibles (Toronto)

The four-day conference to providing networking opportunities with leading artists, label executives, journalists, marketers, managers, retailers and programmers. LAMC was conceived in 2000 by artist manager Tomas Cookman and publicist Josh Norek with the goal to gain wider acceptance for the genre. For more info on Sponsorship & Registration: 818.763.1397 info@latinalternative.com. Online registration is now available at the early bird rate of only $199
Movie Madness - King Arthur, Troy and Exorcist
Soundelux Pre-dubs and Edits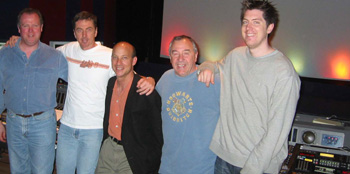 L-R: Colin Ritchie, Kevin O'Connell, Lon Bender, Eddy Joseph, and Simon Chase during pre-dubs of King Arthur.

Supervising Sound Editor Lon Bender (working at Soundelux London) reports that dialogue pre-dubs have been completed for Jerry Bruckheimer's King Arthur at UK's Future Post.
Mixer Kevin O'Connell of Sony is mixing the film.
King Arthur is scheduled for a domestic theatrical release on July 7. Watch the trailer here!



Wylie Stateman, Tom Bellfort

Supervising Sound Editor Wylie Stateman has just finished working on Wolfgang Peterson's Troy (starring Brad Pitt) at Soundelux's London sound editorial facility. The mix was done at Shepperton. The score for Troy was recorded at the Todd-AO Scoring Stage in Studio City, Calif. Troy is scheduled for a domestic theatrical release on May 14.

Also Soundelux has commenced sound editorial work on Renny Harlin's Exorcist: The Beginning slated for an August 20 domestic theatrical release. Tom Bellfort will co-, supervise with Wylie Stateman. A recent addition to Soundelux, Tom's list of personal credits include Star Wars: Episode 1 - The Phantom Menace and Titanic, for which Tom received an Academy Award.
Digidesign Announces Free "Motivated by Music" Tour and magazine



20 cities worldwide - Boston, Chicago, Los Angeles, New York, Miami, Nashville, San Francisco, Seattle, Montreal, Toronto, Vancouver, Mexico City, Sao Paulo, London, Paris, Berlin, Cologne, Stockholm, Milan, and Madrid
Motivated by Music will explore the many reasons why there is no better way to make music than on a Mac, and will illustrate how these powerful solutions seamlessly support ideas from conception to delivery. Attendees will learn why the people behind countless award-winning records and films choose the flexibility, reliability, and power that Apple and Digidesign can provide.
"we want to demonstrate the options available at all levels for making music with Pro Tools on a Mac. Whether you're composing in a home project studio or mixing award-winning songs, Pro Tools is an essential part of the production process. And Apple's latest product releases like GarageBand and Logic Pro also provide breakthrough innovations in our industry. It's great to see all of these applications working in tandem on the Power Mac G5, a computer that is so highly tuned for audio production," says Christopher Bock, VP of Sales and Marketing Worldwide.

Visit www.digidesign.com/tour to register and to find out about special limited-time Apple and Digidesign promotions. The sessions are free of charge, but space is limited. For more info contact: Reinel Adajar
Digidesign has officially kicked off its printed edition of DigiZine and is now distributing the free magazine internationally both at select dealer locations and at popular industry tradeshows.

Hal Goes BiCoastal
Russ Berger Design Brings New York City Sound to the 'Burbs with SSL C200 & Daking Gear

Fulfilling a lifelong dream of operating a world-class music recording facility, Grammy Award nominee and BiCoastal Music owner Hal Winer built his new facility located in Ossining, NY around a Solid State Logic C200 Digital Production console. Nestled on several acres in Westchester County in New York, BiCoastal represents the first state-of-the-art studio to serve this area. The facility was designed by the Russ Berger Design Group (RBDG). RBDG stretched every available dollar, turning a modest supply of funds into a luxurious, 1,700 square-foot facility outfitted with an SSL C200 digital production console.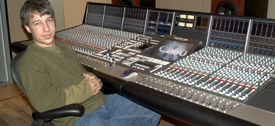 "The C200 is very dynamic," Winer offers. "The EQ, the surround panning, the raw DSP power is impressive and we really like the instant reset ability. The ability to go from tune to tune quickly is a wonderful support for the creative process. I can put a project away and know that it's going to come back the same exact way the next time I bring it up. Also, we've been listening at the 96k sample rate and the sound is just stellar. The console runs off a video clock as opposed to word clock and this means I can run my Pro Tools rig at any sampling rate and bring it into the desk at 96k with no integration problems. This console is simply remarkable."

Winer also chose Mic-Pre/EQ and FET Compressors by the Daking Co. both of whcih feature all-discrete transistor circuitry, transformer-balanced inputs and outputs, and Class "A"
amplifiers for optimum performance with any microphone.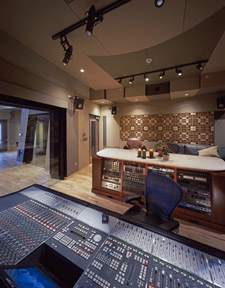 1,700 square-foot facility outfitted with an SSL C200 digital production console
Russ Berger Design Group could easily be classified as a high-end studio designer, and that would be true. But what most people don't know is that RBDG creates sonic palaces for just about any size room or budget, with Hal Winer's intimate BiCoastal Music in Ossining, NY, being the most recent example.
"I've provided a location here that's comparable to those available in New York City, but local to them. So I really had a responsibility to provide equipment that was going to rival what you would find in Manhattan, and I had to make some careful choices," says the studio owner.


Visioneering Times Eleven
Total System Remod at Santa Monica's Eleven Sound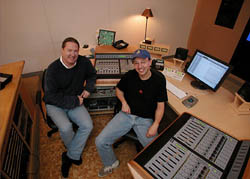 Visioneering Design recently completed a total renovation package for Santa Monica's Eleven Sound, one of SoCal's busiest audio post houses. Opened five years ago, Eleven Sound abandoned its previous DSP workstations for 128 channels of ProTools HD3 in each of the two rooms, and an HD1 system in the machine room for off-line work. The studios feature ProControl master units with two additional fader packs, Martinsound Monitor Max in combination with Multi Max for 5.1 monitoring, and nearly 1 terrabyte of sound effects online at all times via a 1 gigabit ethernet network.
Visioneering Design Co., leading turnkey audio/video/film design and integration firm underpinned by Ron Lagerlof, provided design and integration services for the original build-out of Eleven Sound, in addition to such clients as Pixar, Disney, Fox, Revolution Studios, Todd-AO, and The Dave Matthews Band's personal studio. For more info: Ron Lagerlof, Visioneering Design 818.882.7271 or visit:
Jeff Payne, Eleven Sound 310.526.2911
"Visioneering's Ron Lagerlof came up with the ideas, did the design, salvaged what we could from our existing signal path and routers, and basically saved my butt," explains Eleven Sound owner Jeff Payne. Working mainly on National TV commercials, the facility's clients include Nike, Acura, Apple, Dodge, Chevy, Ford, and Sprint. "Given just one week of downtime for the facility, Visioneering's crew transformed the machine room and studios. Everything worked perfectly, including talkback, cue, studio playback and surround monitoring."


Todd-AO's New Stage 7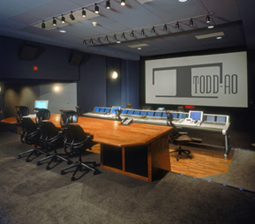 Todd-AO's flagship west-side audio post-production facility has opened it's new Stage 7 - a third stage in this facility featuring a dual-engine Euphonix System 5 console (other key equipment includes MMR, MMP and Protools).

While the stage was built to accommodate the HBO's THE SOPRANOS, the stage will also serve as a pre-dub room to support Stage 1 (Michael Minkler and Myron Nettinga) and Stage 2 (Michael Keller and Patrick Cyccone).

Even though the stage is brand new, it is already rolling for THE SOPRANOS - and has seen action in support of other high-profile projects, such as VAN HELSING and KILL BILL, VOL. 2. Stage 7 was built in what was formerly known as the Todd-AO West Screening room, which consistently ranked among the best-sounding small screening rooms in Los Angeles.

The stage was designed and built by Bill Johnston (SVP, Engineering) and Todd-AO staff.

Hires and Fires
George Lucas' videogame company had 418 employees before the layoffs (LucasArts laid off 29 employees), which was already below the 430 listed on the company's website. LucasArts is still searching for a new president, since Simon Jeffery resigned last October. There's also an opening for director of marketing, since Liz Allen recently left the company.

Astralwerks is looking for a few good interns for all departments in the New York and Los Angeles offices. For starters, you must be a student at a school that will grant you credit for interning; also, you must live in the New York City or Los Angeles area, have your own way of getting to the Astralwerks office, and be willing to do anything we tell you to do. (Well, almost...) If you are in New York City or Los Angeles send a cover letter and resume
ALL IN THE BODY OF THE EMAIL - NO ATTACHMENTS to:
astralwerks@astralwerks.com With the subject line "I wanna be an intern"
SOS And Thwak!
studio and artist alliance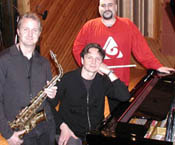 Sound On Sound Recording (SOS) has announced a strategic alliance with recording artist/electronic drumming ace Tony Verderosa's Thwak! Music to offer original music for commercials on the premises of the world-class recording company located in the heart of Manhattan. Verderosa, a composer and executive producer himself, represents a stellar roster of musicians and producers exclusively for spot music. For more information about Sound on Sound, contact Chris Bubacz at 212-757-5300

Antigone Rising at Mirror Image
New Album Features Two Songs Co-written by Matchbox 20's Rob Thomas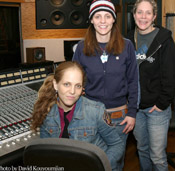 Cassidy, Kirsten Hendersen and sister Cathy Hendersen of NYC-based Antigone rising stand in Mirror Image's Studio C, taking a break from the recording of their new album with producer David Bendeth.

New York City's Antigone Rising wants to make one thing clear: They are musicians who happen to be female. Now signed to Lava Records and produced by David Bendeth, the original new band melds the abrasive aggression of Janice Joplin with the deep soul of Jimi Hendrix and the pop flare of The Goo Goo Dolls. Their new album is due out in early August 2004.
Antigone Rising believes recording on a Solid State Logic console with a major producer is exactly what they needed to see their true visions come to fruition.
Located in the heart of Times Square, Mirror Image Recorders has grown since its inception in 1978 to become three world-class mix facilities plus one MIDI / production suite. They have been involved in more than 30 of RIAA gold and platinum hit records for a widely diverse clientele including Method Man, Redman, Erick Sermon and many other artists. This popular studio currently boasts two Solid State Logic consoles including the SSL 9000 J Series, in addition to a Pro Tools HD system and Studer tape machines.
MIX & Tee Off
Ninth Annual Mix LA Open
An estimated 144 golfers from the music and pro audio industries will gather Monday, June 14, 2004, at the Malibu Country Club to tee off for charity in the Ninth Annual Mix LA Open. The tournament, presented by the Mix Foundation for Excellence in Audio and Mix magazine, benefits the hearing conservation efforts of the House Ear Institute's Sound Partners program, music education programs of Sound Art in Los Angeles, and scholarships for students of the audio arts and sciences.
World-renowned record producers, engineers and recording artists are regular attendees of the tournament. This year's hole-in-one prize will be an Acura TL provided by South Bay Acura of Torrance, and featuring a 5.1 sound system designed by engineer Elliot Scheiner. Following the tournament a silent auction will feature a Gibson guitar, assorted audio gear, sports memorabilia, wine/food baskets and audio industry mementos. The tournament concludes with a "19th Hole" barbecue dinner and awards presentation.
"Every year the tournament brings together a wider group of participants from the pro audio and recording industries," says Tournament Director, Karen Dunn, "and we all have such a good time. It's a great way for folks to get out of the studio or office, have fun together, and contribute to these causes that concern so many of us, and which continue to need our support."
Top pro audio companies, manufacturers and recording studios have once again come forward to support the benefiting charities by sponsoring one of the holes or contests (including longest drive, longest putt and closest-to-the-pin). At press time, sponsoring companies include: Absolute Music, Audio-Technica, Design FX, Gibson Guitar Corp., KRK, Moonlight Mastering, Record Plant, Shure, Inc. and Yamaha Corporation.
Remaining sponsorship slots can be checked online at www.mixfoundation.org, or by contacting Karen Dunn at (925) 939-6149 or e-mailing karen@tecawards.org
MIX Foundation Launches The TECnology Hall Of Fame
TEC Awards to Honor Historic Innovations in Audio Technology
The Mix Foundation for Excellence in Audio, presenters of the Technical Excellence and Creativity (TEC) Awards, has announced the creation of the TECnology Hall of Fame, honoring products and innovations that have had a lasting impact on the development of audio technology. The first 25 inductees will be chosen by a blue ribbon panel of more than 40 respected audio veterans and scholars, and announced prior to the 20th Annual TEC Awards, to be held October 30 in San Francisco.
"The TECnology Hall of Fame is something that we have contemplated for a long time," says Hillel Resner, president of the Mix Foundation. "Since 1988, through the TEC Awards Hall of Fame, we have honored important individuals in the history of audio--pioneers ranging from Les Paul and George Martin to Tom Dowd and Sam Phillips. We think that a hall of fame for significant advances in technology is long overdue, and who better to establish this than the TEC Awards?"
Members of the panel will be asked to select 10 innovations/products introduced prior to 1950, and 15 that were introduced between 1950 and 1995. To be eligible, a product must be at least 10 years old. The inductees will be featured in a special 20th anniversary TEC Awards edition of Mix, to be published in October, as well as in a DVD celebrating the first 20 years of the TEC Awards.
Quote of the week:
"Oh fuck Britney. Fuck the whole hip-hop give me the cash ethic. True artists would GIVE their music away! Wait a second, that's what's HAPPENING!"
--Robert Scott Lefsetz
Save The Woodshed

You've probably played at or have heard of Paul Kulak's Woodshed in North Hollywood. They have been doing web casts for couple of years and supporting the local music scene. Paul is being faced with immediate closure by the City of LA because of LA Parking Laws (1 parking space for every 25 square feet of Woodshed space is required, etc)

You can help. Here's how.
Come to express your support for the Woodshed on Wednesday April 28th at 6:30pm to the Neighborhood Council of Valley Village.
-Your voice/vote there will make a huge difference in helping to keep the Woodshed open.
-The meeting will be held at Colfax Elementary School Auditorium, 11724 Addison Street. (on the southwest corner of Colfax and Addison, south of Magnolia or north of Riverside)

-The boundaries of Valley Village are as follows:
-West: the Tujunga wash; South: the Ventura (101) freeway; East: the Hollywood freeway; North: Burbank Blvd.

"Nearly all of the businesses in my neighborhood on Laurel Canyon around the Woodshed have signed a letter supporting us and said they have never had any reason to complain against us. We have never had a parking problem because people can always find a spot on Laurel Canyon. Let's keep the Woodshed open !!!" says Paul.



Jenny B. Goode
For the Guitar Goddess in your Family!



"I started receiving hundreds of emails every week from girls all over the world thanking us for finally creating a guitar that was made just for them."
-Tish Ciravolo, president Daisy Rock Girl Guitars