Viva Las Vegas Pro Audio
TransAudioGroup launches a new division to satisfy pro audio needs of its elite customers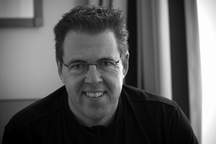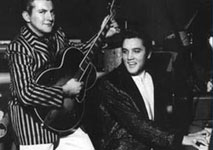 TransAudioGroup has launched Las Vegas Pro Audio, a brand new division that will act as a much needed conduit between extremely busy pro audio professionals and boutique high-end equipment manufacturers. Offering select imported lines available exclusively in the U.S. through distributor TransAudioGroup, including ATC Loudspeakers, Brauner microphones, SoundField Microphones and Daking Pro Audio, LasVegasProAudio.com will provide clients with a long-term partnership that delivers timely, accurate information and offers professional user pricing on extremely high-end equipment direct from the manufacturer.
"Top flight engineers and high-end pro audio equipment users rarely have time to visit retail outlets or wait on the telephone while inadequately prepared sales people attempt to find the information they need. At the same time, employees at boutique pro audio manufacturers are typically stretched to the limit handling multiple tasks and are not equipped to offer factory-direct sales support to potential or existing customers. To close that critical gap, LasVegasProAudio.com will foster close partnerships that ensure truly professional service and support, the free flow of insider information and extraordinary deals to high-end, working professionals seeking immediate assistance with procuring gear for their projects," says TransAudioGroup CEO, Brad Lunde

Priding itself on personal service and professional support, TransAudio Group is a family company founded by industry veteran Brad Lunde, together with fellow vets Richard Bowman and Todd Peterson, that has been importing and distributing higher end pro audio gear since 1997. Quickly becoming the largest high-end importer in the country, TransAudio remains in business to supply dealers with unique pro audio gear at affordable prices.

Tom Soares (picutred below) is one such happy customer. Soares who recorded the hugely talented Erykah Badu's "Worldwide Underground" -- nominated for four Grammys (Best Female R&B Vocal Performance, Best Urban/Alternative Performance, Best R&B Song, and Best R&B Album) uses Brauner VM1 Klaus Heyne Edition VM1KHE's cardioid pattern mic provided by LasVegas Pro Audio.

He places the mic some distance away from Badu. "Sometimes Erykah doesn't like being this far away but I've found her vocal sound smoothes right out. You have to record in a larger room away from glass, walls, A/C vents and outside rumbles," Soares says.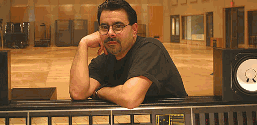 "The VM1 KHE is the most sensitive mic I've ever worked with and to do this, I've been using an Amek 9098 module cranked up and a good acoustical environment like Right Track Studios in NYC. I put the mic pre out in the room and run an expensive WireWorld Cable to the booth straight into the mic pre-amp and from there into the two-inch tape deck. Sometimes when she's not singing I swear I can hear her heart beating - that mic's incredible!"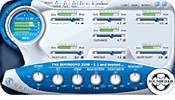 Brauner VM1 Klaus Heyne Edition VM1KHE; SOUNDFIELD SURROUND ZONE SOFTWARE PLUGS INTO NUENDO; Soundfield Microphone Accessories

Daking Mic-Pre IV
So, what are you wiating for? call the good folks at LVPA in FABULOUS Las Vegas, Nevada 702) 365-5155 or to learn more visit Las Vegas Pro Audio web site.
Get your Free Brauner "Inside Story" DVD
Get your Free Daking "Inside Story" DVD
Each month we will dedicate a section of studioexpresso's eletter to bring you the latest toy offerings, elite LVPA user stories and adventures from the sin city!

Soundelux Goes To The Bake-Off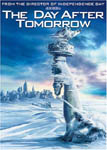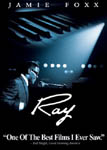 Soundelux (an Ascent Media Company) welcomed the announcement by the Academy of Motion Picture Arts and Sciences (A.M.P.A.S) regarding its selection of the seven feature films which will be competing for an Academy Award nomination in the category for Best Sound Editing at the January 18 Sound Editing "Bake-off."

Soundelux provided sound editorial services for the following two of the seven selected feature films.

RAY (Karen Baker Landers and Per Hallberg, Supervising Sound Editors); THE DAY AFTER TOMORROW (Mark P. Stoeckinger and Larry Kemp, Supervising Sound Editors.


ATC Live Performance System At The Disney Concert Hall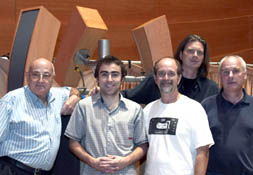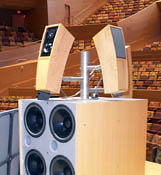 The team that put together the ATC live performance system at the Disney Concert Hall (left to right): Bruce Leek, ATC consultant; Ben Lilly, ATC Transducer/R&D engineer; Charlie Bolois, Vertigo Recording Services (ATC's west coast sales & service support - the firm wired and installed the new system); Fred Vogler, Walt Disney Concert Hall Sound Designer, Bob Polley, ATC operations director.

ATC (Acoustic Technology Company) has designed, built, and installed a custom sound reinforcement system at the Walt Disney Concert Hall in downtown Los Angeles. Although best known as a manufacturer of studio reference monitors, ATC has produced a number of custom sound reinforcement solutions for concert hall and nightclub environments, in this case designing a stage-based setup to overcome imaging problems with the hall's flown sound system.
"The sound that was coming out of the speakers that were suspended high above the stage was not matching the sound that was emanating from the stage," explains independent consultant/sound designer, Fred Vogler. The solution recommended by ATC's founder and technical director, Billy Woodman, and endorsed by the hall's acoustician, Yasuhisa Toyota, of Nagata Acoustics in Tokyo, was an onstage, high-quality speaker system. For more info:
Brad Lunde, TransAudio Group, Inc.(702) 365-5155.
SSL's For Gateway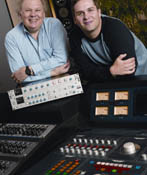 Pictured (L-R) with the Multichannel and G Series Compressors are Bob Ludwig and Adam Ayan.
Photo: Kevin Brusie
Mastering legend Bob Ludwig of Gateway Mastering Studios recently took delivery of two Solid State Logic XLogic compressors from Professional Audio Design (PAD). The XLogic Multichannel Compressor will reside in the room primarily operated by Bob Ludwig and will handle the ever-growing demand for surround mastering, while the XLogic G Series Compressor will be located in the stereo room operated by Ludwig's protégé Adam Ayan.

Paul Reed Smith Picks Daking For His Private Recording Studio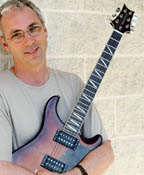 It is clear that Paul Reed Smith - a distinguished luthier of high-quality electric guitars - is very passionate about audio. From building his first guitar in college to gain class credits, to
overseeing a prolific guitar factory bearing his name, Smith has always been drawn to all things musical.
Riverhouse Studio, Smith's meticulously built and equipped home studio, is full of reminders why he has been so successful. Just like building a quality guitar, successfully capturing and recording music to medium requires great attention to detail. According to Smith, the Daking Mic Pre IV, a recently purchased and integral part of Riverhouse's equipment arsenal, is a wonderful tool for recording as well as a model of superior product engineering.
"Basically, guitar pickups are very sophisticated parametric equalizers and guitars are harmonic generators," offers Smith while illustrating the parallels of being a luthier and a pro audio gearhead. "Together, pickups and guitars build a harmonic signal so naturally. How things sound have become really important to me. Mic pre-amps are an absolutely crucial parts of the recording chain. Geoff did a great job in building his Daking mic pres and that's why I ended up buying them. The Daking mic pres sound very musical, very pretty.
We plugged them in and said, 'Whoa!'"
The 'Whoa-worthy' Daking Mic Pre IV is a four-channel 1U unit featuring all discrete transistor circuitry, transformer balanced I/O, and Class A amplifiers. Each channel includes a 20 segment Vu meter, +48V phantom power, 20dB pad, and an output level control before the last gain stage. The Mic Pre IV offers continuously variable gain control, switching with gold bi-furcated contacts throughout, stainless steel construction, and aluminum knobs. A power supply is also included.
"If you take an A/D converter, plug it into a D/A, put it in the insert of a channel, and then listen, there should be no difference, right? Well, go listen and hear all the differences!" This auditioning method ultimately led Smith to Apogee Electronics AD-16X and DA-16X converters as well as to a Hammerfall DSP MADI card and ATC monitors. As a result, Smith's console-free, PC-based, Magix Samplitude - running studio rig is both pristine and quick. "Apogee's 16X stuff sounds great and it has a millisecond round trip, so we have a rig with a four millisecond round trip total. That's the equivalent to me listening to my guitar amp from four feet away. It's wonderful."
Daking is distributed by the Transamerica Audio Group, Las Vegas. For more info: Call or email Brad Lunde (702) 365-5155 ph.

Miking A President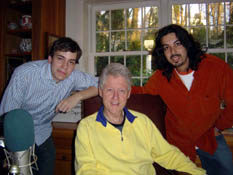 Presented with a once-in-a-lifetime opportunity to record former President Bill Clinton in his own home, hsr/ny recording engineers Fernando Ascani and Jeff Hinton had only one question-what microphone to take? Walking into an unknown environment and presented with only a narrow window of opportunity to record the voiceover, the pair chose a Neumann U87 and a Sennheiser MD421.


Azoff & Asensi = AA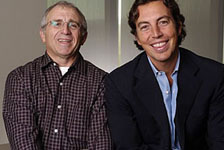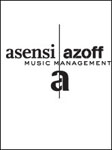 Managers Irving Azoff and Alejandro Asensi have formed AA Music Management, a joint venture focusing on broadening opportunities for Latin talent in both the Spanish- and English-speaking markets.
Initially, AA will handle Latin superstar Luis Miguel, an Asensi client. The company also will seek to heighten the profile of Azoff's client Christina Aguilera in the Latin marketplace.
Azoff, whose azoffmusic handles Aguilera and such acts as the Eagles, Jewel, Seal, Van Halen and Babyface, said that Aguilera -- who is recording a Spanish-language album for Sony BMG with arranger Lester Mendes -- can benefit from Asensi's experience in that realm.
"Alejandro can help us understand those markets, and we can do the right thing for Christina," Azoff said.
He sees similar opportunities for Latin performers like Miguel, who just wrapped the follow-up to his 2003 Warner Music Latina album "33."
"I watched the Latin Grammys," Azoff said. "I saw some great artists, and I said, 'Why aren't these people bigger? Why don't I know about them?' ... I think these stars can be bigger than they are."
Beyond Miguel and Aguilera, AA plans to keep its talent roster small, at least at first. "We're looking to sign two more acts in the next year," Azoff said. "We've got some ideas, and we've met with some people."
AA is establishing its own offices in the Westwood section of Los Angeles.


Queen To Host

Each year the Grammys crown the best in music, and this year, appropriately, they are turning to a queen to host. Queen Latifah will preside over the 47th annual awards show on February 13th.
The actress can also be seen in the film "Beauty Shop." which opens in March. The movie is a spinoff of the "Barbershop" films.

So fill up those swag bags boys and girls -- bagging the Grammys will soften the blow for losers by showering them with $27,000 worth of goods.

Sundance Opens With Founder's Keynote



The actor and director said the aim of the festival was to give a platform to diverse film-makers and their opinions.
"This is really a festival about different voices in film that really reflect, a little more accurately, the world we live in," he said.
Sundance Swag bag is estimated at $50,000. But, Oscars take the take at $110,000.
The festival, founded in 1981, has showcased successes such as Reservoir Dogs, The Blair Witch Project and The Full Monty.
Last year's festival provided a platform for hits such as Open Water, Napoleon Dynamite, Garden State and Super-Size Me.
Offerings from this year include feature film The Chumscrubber, an ironic take on life in the American suburbs and documentary Murderball which is about quadriplegic athletes.
The festival is held over eleven days in the mountain resort of Park City, east of Salt Lake City, which sees its population rise from 7,500 to 45,000 during the festival. If you're not at Park CIty, check out your Sundance Channel for screenings.


Celebrating Original Music in Indie Films
Park City Music Music Festival
Jan 20-30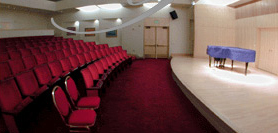 The second annual Park City Music Festival (pcFMF) will be held in Park City and Salt Lake City, Utah, January 20-30, 2005. This is the first film festival in the world singularly recognizing the contribution of composers and their music to film, and is the first of such festivals in the Americas. The first major film festival to recognize film music as part of the awards lineup since 1985 is the Flanders International Film Festival - Ghent, which currently draws over 80,000 devotees.

The World's Fastest...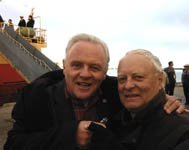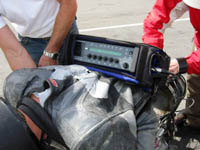 Sir Anthony Hopkins and sound mixer Mike Westgate in New Zealand during the filming of "The World's Fastest Indian" using HHB's PORTADRIVE location sound recorder.
HHB's PORTADRIVE (distributed by Sennheiser) tops 100 miles per hour during Sir Anthony Hopkins' latest movie, "The World's Fastest Indian."

"The World's Fastest Indian" is currently in post-production, and will debut at this year's Cannes Film Festival, with international release scheduled for autumn of 2005.
The HHB PORTADRIVE combines multi-channel 24-bit/96kHz recording on a tough, removable hard drive, simultaneous recording of rushes to an external drive, sophisticated on-board mixing, comprehensive timecode facilities and flexible, session-based file transfer with Mac and PC workstations.


NAMM You, Believe In Music

Believe In Music was the theme for this year's music market held in Annaheim past weekend. studioexpresso followed couple of our community members who were there to shop, endorse, and hang with all the music greats. Thanks to Rafa Sardina and Robert Shahnazarian who were our guide to some of the latest and greatest in toys this year.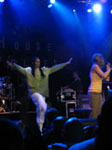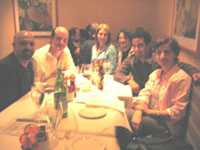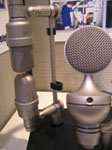 L-R: Black Eyed Peas at the House of Blues hosted by Digidesign. Thanks Rainer & Chandra - great party! Espresso with friends: film composer/musician, Ameen, Rafa, composer/keyboard player, Giovana Imbasi (performing at Keyboard Player Magazine's 25th Anniversary celebration), composer/arranger, David Gross, producer/mixer/engineer, Robert Shahnazarian and Claris Dodge. Cool AT mics.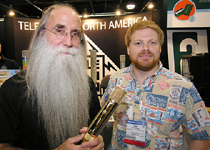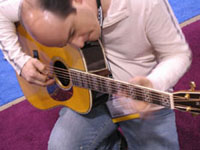 Legendary bass player Leland Sklar (left) checks out a custom gold-plated Telefunken NA Ela M251microphone with company founder and CEO Toni Fishman (Photo: David Goggin).
Rafa Sardina (right) hand picks the right Martin Guitar.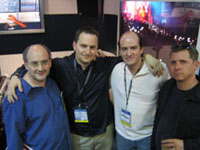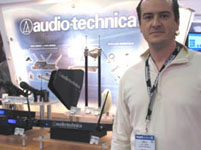 L-R: Engineer Buddies In Arm: John Kurlander, John Rodd, Rafa Sardina, Kevin Globerman
A stop at Audio Technica followed by what else, more espresso!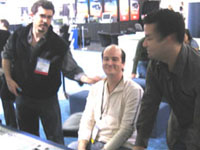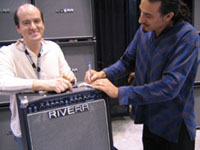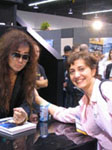 L-R: JBL's Raul Gonzales is moonlighting with pals Robert & Rafa who are checking out Digidesign's Icon. "Yeah, sure...put me down for few more of those Rivera amps.: And how about studioexpresso's Claris with the King? That is, the king of guitars, the one and only Yngwie Malmsteen who gets the award for the longest line for autographs at the NAMM show this year!

Bernie Grundman Mastering Takes 37 Grammy Noms!
Clients Range From Black Eyed Peas to U2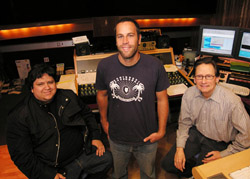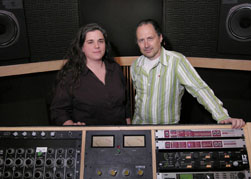 (L-R) engineer/mixer Robert Carranza, Jack Johnson, and mastering engineer Bernie Grundman. Mastering engineer Patricia Sullivan FourStar and composer Mark Isham recently mastered the soundtrack album for his "Racing Stripes" score at Bernie Grundman Mastering. Scheduled for January 14 release, the film includes the song "Taking The Inside Rail," co-written by Sting and Mark Isham.
Photo by David Goggin.

Congrats to Grundman Mastering for celebrating a total of 37 Grammy® nominations for projects mastered at the facility.

Bernie Grundman mastered Prince, "C'mon Girl" (Best Male Pop Vocal Performance); Anthony Hamilton, "Charlene" (Best Male R&B Performance); Prince, "Call My Name" (Best Male R&B Performance); Prince, "Musicology" (Best Traditional R&B Performance); Mos Def, "Sex, Love, and Money" (Best Urban/Alternative Performance); Prince, "Call My Name" (Best R&B Song); Al Green, "I Can't Stop" (Best Traditional R&B Vocal Performance); Al Green, Call My Name (Best R&B Album); Prince, Musicology (Best R&B Album); Jamie Cullum, Twentysomething (Best Jazz Vocal Album); Dr. John and Mavis Staples, "Lay My Burden Down" (Best Gospel Performance); Dr. John, N'awlinz Dis Dat or D'Udda (Best Contemporary Blues Album). Brian "Big Bass" Gardner mastered Black Eyed Peas, "Let's Get It Started" (Record of the Year, Best Rap Performance by a Duo or Group, Best Rap Song); John Mayer "Daughters" (Song of the Year, Best Male Pop Vocal Performance); Gwen Stefani, "What Are You Waiting For? (Best Female Pop Vocal Performance); No Doubt, "It's My Life" (Best Pop Performance by a Duo or Group with Vocal); Crystal Method, Legion of Boom (Best Electronic/Dance Album); The Killers, "Somebody Told Me" (Best Rock Performance by a Duo or Group with Vocal); The Killers, Hot Fuss (Best Rock Album); Janet Jackson, "I Want You" (Best Female R&B Performance); Earth Wind & Fire, "Show Me The Way" (Best R&B Performance by a Duo or Group with Vocals); Janet Jackson, Damita Jo (Best Contemporary R&B Album); Lloyd Banks, "On Fire" (Best Rap Solo Performance); Eminem, "Just Lose It" (Best Rap Solo Performance); Twista, "Overnight Celebrity" (Best Rap Solo Performance); Twista featuring Kanye West & Jamie Foxx, "Slow Jamz" (Best Rap/Sung Collaboration); Will Adams & Anthony Henry, "Hey Mama" ( Best Rap Song); Calvin Broadus, Chad Hugo & Pharrell Williams, "Drop It Like Its Hot"(Best Rap Song); Queen Latifah, The Dana Owens Album (Best Jazz Vocal Album); Akwid, Komp 104.9 Radio Compa (Best Latin Rock / Alternative Album); Marc Anthony, Valio La Pena (Best Salsa/Merengue Album). Patricia Four Star Sullivan mastered Danny Elfman, Big Fish (Best Score Soundtrack Album for a Motion Picture, Television, or Other Visual Media.) and John Williams, Harry Potter and the Prisoner of Azkaban (Best Score Soundtrack Album for a Motion Picture, Television, or Other Visual Media. Arnie Acosta mastered U2, "Vertigo" (Best Rock Performance by a Duo or Group with Vocal).
Popular rocker Jack Johnson recently mastered his new Mario Caldato, Jr.-produced album Between Dreams at Bernie Grundman Mastering. Johnson, known for his easygoing blues style which incorporates folk and hip-hop with a rock flavor, is also an award-winning documentary filmmaker and champion surfer. Engineer/mixer Robert Carranza is widely known and respected for his work with such artists as Los Lobos and Ozomatli. The Brushfire Records album is slated for March 1 release.

For bookings, contact Bernie Grundman Mastering at 323.465.6264
CMJ Taking Artist Applications for 2005



The three-day music festival scheduled for June 8-11, 2005 in Cleveland, has begun its process of determining which bands will be performing at the landmark event, including national acts to headline.
A full lineup of concerts will be featured each evening at Cleveland's hottest venues, including House of Blues, the Odeon, Peabody's, Beachland Ballroom, the Agora and the Grog Shop. Back-to-back daytime concerts will also be scheduled on three stages at the Festival Village at Nautica on the West Bank of the Flats in downtown Cleveland. In addition, the Rock and Roll Hall of Fame and Museum will feature a series of educational programs, panel discussions and workshops that will focus on the artistic and economic aspects of today's music scene.
Celebrating its 25th anniversary in 2005, CMJ has produced one of the world's legendary music festivals, CMJ Music Marathon in New York City, since 1981. The Marathon was the first to showcase once up-and-coming bands such as REM, U2, Eminem, the Beastie Boys, Green Day, the Foo Fighters and more recently, the Strokes, Ryan Adams, My Morning Jacket, Jill Scott, Franz Ferdinand, Jet and the Yeah Yeah Yeahs.
For more details on the CMJ/Rock Hall MusicFest please visit www.cmj.com/rockfest.
Band submission:
CMJ Rock Hall Music Fest 2005 will begin accepting band/artist showcase submissions starting December 15, 2004. Submissions will be accepted exclusively though Sonic Bids as online EPKs (Electronic Press Kits). Please go to http://www.sonicbids.com/cmjrockfest2005 to create a Sonicbids EPK and submit online. Deadline for submissions is April 1, 2005.
Tsunami Relief
Calgary, Austin, Hollywood, to UK...Musicians Give to South Asia





On January 15, 2004, Annie Lennox, Maroon 5, and Sarah McLachlan joined forces with an extraordinary group of artists to perform in an exclusive concert in an effort to raise money to help the victims of the horrendous Tsunami tragedy that affected South Asia.
Tsunami Aid: A Concert of Hope reached millions and drew in an unbelievable amount of awareness and support. Now the songs from that concert are available to download at the Connect music store, and not only will all proceeds go to the American Red Cross International Response Fund, but Connect will match dollar for dollar the money made from this exclusive sale. When you buy a song for $.99, Connect generates a total of $1.98 to the fund. Click here to listen and be a part of this amazing and compassionate cause.
Beck appeared at the 'Music For Relief' benefit on January 17 at the Wiltern Theatre in Los Angeles to help Southern Asia Tsunami victims. Others appearing include Tenacious D, Will Ferrell, Dave Grohl, Josh Homme, & Eddie Vedder.

Director Steven Spielberg set the pace for Hollywood giving to tsunami victims by committing a whopping $1.5million to Save the Children, CARE and Oxfam - topping the $1 million Sandra Bullock promised.

Sheryl Crow, Christina Aguilera and Tim McGraw signed on for a Jan. 15 benefit broadcast on NBC and its cable cousins MSNBC and USA. George Clooney is helping to line up other celebs for the event.
Willie Nelson headlined a benefit concert, "Tsunami Relief Austin to South Asia" on Jan. 9 at the Austin Music Hall. Joining Nelson, who lives on a ranch in Central Texas, were Patty Griffin, Spoon, Joe Ely, Alejandro Escovedo, Bruce Robison, Kelly Willis and the Geezinslaws.
The rockers of Linkin Park have asked fans to contribute to Music for Relief - and have kick-started the organization with their own $100,000 donation.
Sharon Osbourne has upped her commitment to $200,000 from $50,000. Jay Leno is asking his celeb pals to sign a Harley that will be auctioned for victims. Boy George and Cliff Richard have taped a song, "Grief Never Grows Old."
Victoria's Secret mannequin Stephanie Seymour and husband Peter Brant were among those who raised $15,000 at a benefit at the Tsunami restaurant in Palm Beach earlier in January.
All the acts donated their talents. Proceeds of ticket sales for the concert at the 3,000-capacity Music Hall will go to the American Red Cross, UNICEF and Doctors Without Borders.

Some of Canada's biggest pop stars are joining forces in Calgary and Vancouver to raise money for relief in tsunami-torn south Asia. Sarah McLachlan, Barenaked Ladies, Bruce Cockburn and Chantal Kreviazuk, along with her husband, Raine Maida of hard rockers Our Lady Peace, will be performing the Concert For Tsunami Relief Jan. 31 at the Pengrowth Saddledome.
Tickets for the show go on sale Jan. 8 at Ticketmaster. Proceeds from the concert will go to the charity organizations CARE Canada, War Child, Doctors Without Borders and Oxfam.
A group of British pop musicians have also united for another tsunami relief effort. Cliff Richard, Boy George, Olivia Newton-John and Barry Gibb of the Bee Gees are reportedly among the artists approached to record Grief Never Grows Old, a sad ballad written by radio DJ Mike Read. Organizers hope to complete recording and mixing the song this week and get it out to record stores as soon as possible. Funds from the record will be donated to the Disasters Emergency Committee, which is co-ordinating the UK relief effort.

Go to any of the above Donation sites and Do your part.
Adopt-A-Minefield Raised $1.3 million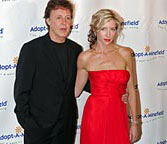 photo: AP
Paul McCartney and Heather Mills McCartney, Goodwill Ambassadors Adopt-A-Minefield (www.landmines.org), hosted the Fourth Annual Benefit Gala at the Century Plaza Hotel last October. The Gala helps raise awareness of the landmine problem, a crisis that affects over one-third of the world's nations. During its first three years, the gala raised over $2.3 million, and has attracted the staunch support of celebrities and concerned citizens worldwide.
The annual event, which will once again be emceed by Jay Leno, featured a special performance by McCartney and singer/songwriter Neil Young.
The Players: Jack Nicholson, Michael Douglas and Catherine-Zita Jones. The Scandal: Theauction turned into its own verion of charity strip pocker, with item including a pair of Jay Leno's autographed underwear ($2,000) as well a Mill McCartney's red Valentino dress ($12,000) Best In Show: Guests were sent home iwth special-edition Adopt-A-Minefield watch designed by Giantto The Bottom Line: A total of $1.3 million was raised.
Patriot Acts
Bernie Taupin's Visual Lyricism Taking New Forms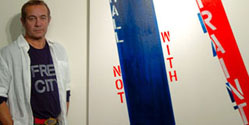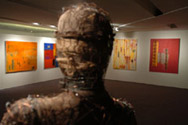 studioexpresso visited with long-time Elton John collaborator and lyricist Bernie Taupin at his recent art exhibit dubbed "Patriot Acts" in December at the Design Center in LA.
Bernie new artistic expression replaces his brilliant wordsmanship with bright colors of paint and minimalist words and/or messages to engage the voyeur. The result is just as brilliant and warm always keeping the human spirit at the center of it all.
At the reception, a large white canvas on a table with markers invited guests who left behind their own expressions. In a statement about "Patriot Acts" Taupin says:
"The idea comes mainly from the concept that word association can stimulate the mind causing the individual viewer to interpret the pieces in the same way a reader visualizes a character in a book, or the meaning of a song...While most of the pieces have a social and political bent I would prefer to stay on the fence as a commnetator and allow the viewer to draw their own conclusions. In an age of gross midea manipulation and the consistent dumbing down of the arts it is absolutely necessary to fight back and feed our heads."

As a sculptor, Bernie works with various materials (wire, boxes, etc) to shape the western female form in motion. Like a bare maniken, this female form exposes its muscles and veins.

"To me colors are like words...they express emotions. Likewise texture and mediums display an abundance of moods." -- Bernie Tuapin
For more info, please visit: Taupin Art
Tom Dowd & The Language Of Music Earns Grammy Nod




The award-winning, critically-acclaimed film from Palm Pictures is a compelling look at the life, times, and accomplishments of Dowd, a recording business pioneer who produced some of the most important R&B, rock, and jazz records ever made. Dowd's personal history and contributions shaped the evolution of modern music and recording technology.
The film features appearances and music by Eric Clapton, Aretha Franklin, Ray Charles, John Coltrane, Thelonious Monk, The Allman Brothers Band, Lynyrd Skynyrd, Otis Redding, Les Paul, and countless other music giants, that Dowd engineered, produced, and inspired. Tom Dowd passed away on October 27, 2002, one week after his 77th birthday. He will never be forgotten.
Tom Dowd & the Language of Music is currently available on DVD at Amazon or be the first to email to info@studioexpresso.com for your free copy! Please include "free Dowd DVD" in the subject line of your email and include your shipping address.



Studio Stories
How the Great New York Records Were Made
From Miles to Madonna, Sinatra to the Ramones
by Dave Simons
An engaging account of some of the most memorable moments in New York's recording history, as seen through the eyes (and ears) of the many producers, engineers, songwriters, and recording artists who helped make them happen. It explores the explosive 30 years between 1950 and 1980 and the numerous ingredients that made them unique: artists performing live in large, vibrant recording spaces; producers and engineers spontaneously creating new effects and techniques; composers writing parts on demand in the studio; and, most important, recording studios that had life, character, and their own fingerprint sound.
Buy it at amazon or available at Backbeat Books
Parallel Universes
Copyright 2003 by Diane Rapaport




Diane Rapaport is the author of A Music Business Primer and How to Make and Sell Your Own Recording, published by Prentice Hall.

"Diane's Parallel Universes explains the state of where we are in the music industry and is empowering for independant artists," says studioexpresso's Claris Dodge.
You can read the summery below or Read the entire article here
There are two parallel music universes, one imploding, the other growing healthier.
Growing numbers of major label business professionals that are finding themselves out of work in the major label universe are exploring options in the independent one, bringing with them the benefit of their experience and contacts. At the same time, musicians and bands that are not on Billboard's top 100 and are out of favor within the major labels are turning to independent labels. A good example is Delbert McClinton, who is now recording for New West. His established audience base enabled that label to sell more than 250,000 recordings.

This is good news for the independent universe, which will only benefit more as the public becomes aware of the fabulous variety of music on these labels and the music renaissance they have spurred. And this in turn, may spark a revolution to recapture some of the airwaves for regional and local music and news.
My hope is that the major label universe will recognize that they can benefit from the health of the independent universe and find ways to support it. Not only is the independent universe providing valuable artist development, but major labels will continue to sign artists that have become successful in genres that the major labels can easily market and promote...


John...Kennedy Center Honoree


Let's hope the master songwriter and performer Elton John has a really good sense of humor. During annual Kennedy Center Honors at The John F. Kennedy Center for the Performing Arts in Washington, D.C., Robert Downey Jr. spoke about his friend with the following words, "Elton John, I've got three thoughts. The first one that comes to mind is genius. The second thought on a more personal note -- lifesaver. And I've got the third thought -- the other First Lady?" Considering the fact that Downey was speaking to a lot of conservative D.C. power players, including the men in charge of the White House and their wives, the sexual reference to "other First Lady" was a gutsy move that could cause Downey to have his taxes audited for at least four years. Besides John, the rest of the Kennedy Center honorees were Warren Beatty, Ossie Davis and his lovely wife Ruby Dee, soprano Joan Sutherland and composer, conductor John Williams. CBS broadcasted the show on Tuesday, December 21 at 9pm.
Happy Belated Marthin Luther King Day!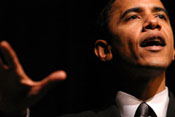 The son of a Kenyan father and an American mother who shot from obscurity to political stardom, Barack Obama has a dream. He represents Illinois' 13th Senate District on Chicago's South Side. Currently a senior lecturer specializing in constitutional law at the University of Chicago Law School, Obama has served on the boards of some of Chicago's leading foundations and chaired the Chicago Annenberg Challenge, a $50 million philanthropic effort to reform the public schools.

The United States has had four black U.S. senators in its history and two since Reconstruction: Edward W. Brooke of Massachusetts and Carol Moseley Braun of Illinois.
Terry Becker Trust Fund
Engineer/Producer/former Berklee College Professor and Dear Friend Terry Becker has been diagnosed with cancer. As the result of so many friends and colleagues asking what they can do, a trust fund has been set up in her name to help her out during this challenging time. If you would like to make a donation to Terry please make your check out to:
Terry Diane Becker Irrevocable Trust. All donations can be sent to me at:
Lenise Bent, Trustee
130 N. Croft Ave. #4
Los Angeles, CA 90048
A Berklee faculty member (Associate Professor of Music Production and Engineering) who was the recording engineer for "Shoutin' in Key," by Taj Mahal and The Phantom Blues Band, which won for Best Contemporary Blues Album.
Thank you so much for your kindness and support for Terry.


Congratulations To Our Good Friends!

Eddie and Samantha Miller -- married Dec 30, 2004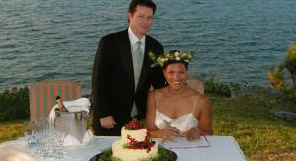 New Arrivals
Record Productions' Mike and Elaine Banks (that's little Mikey next to the baby)
songwriter/musician, Mathew Solomon's baby girl, Sadie Ella Solomon Born January 14th, 2005, 8:12pm Weighing in at 7 lbs, 9 ozs and 18 1/2 inches long.
composer/arranger Alan Rubik and Nairi for their new baby son born November '04.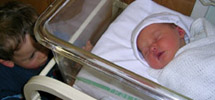 How's that for a happy faces -- we hope it's contageous in 2005 (the smile that is)!


We know it's way past holidays...and we hope yours was happy. Enjoy Giovanna Imbesi's arrangement of Crosby classic "I'll be home for Christmas."