OD Hunte
producer l writer l mixer l remixer

History: UK-based Hunte is a self-taught keyboard, bass guitar and sometimes guitar player, OD's musical productions have attracted praise from Missy Elliot who personally called and requested backing tracks.

A perfectionist, OD typically plays all the instruments, records and mixes in Pro Tools, doing all the vocal production and editing himself.
OD has also worked with Major label artists (Atlantic Records US, Sony, BMG) as well as indie projects (V2 Records, Urbanstar Records, Concept Records). Hunte has spent many years working with acts producing material and developing new artists, which ultimately has helped to secure multi-album deals with such companies as Sony UK, BMG and Rocafella.

OD has previously done production music for film and television which is currently being used around the world in such shows as The Osbournes, Ride with Funk Master Flex, Las Vegas, Night and Day, Resurrection Boulevard, Girlfriend, Parkers and Doctor No as well as movie trailers such as Dirty Pretty Things.
Originally from Trinidad, OD moved to the UK to study and pursue music and ultimately gained a Degree in Physics with Modern Acoustics. OD is also a professional artist and an amateur photographer.


2005 should see the release of several major projects which will showcase OD's eclectic production, programming, mixing and writing styles borrowing from Hip Hop, Rock, Electro and R&B. Projects include tracks on Ellie Lawson's brilliant The Philosophy Tree album (Atlantic Records), hot New York rapper SlicOne's My Mind State album (JFC/ Southern Cuba Records), Nina Jayne's as yet untitled album (Sony BMG) and Blackstone's thought provoking Dark Dayz album (7th Century Records).
2006 was a busy year for producer OD Hunte. The hip hop tracks he helped produce resulted in artist signing, licensing deals and TV placements with MTV, VH1, BBC, ITV,ESPN and others. Rock/pop/R&B singer Leon Jean Marie signed a major label deal with Island/ Universal in 2006. The initial tracks he created with OD played a significant part in the development of his sound and subsequent landing of his deal. Leona Lewis was the spectacular winner of the X-factor, breaking a world record for 50,000 downloads in 30 minutes for her debut UK number 1 single "A Moment Like This".

The song "Lately" co-written by artist's mother and Hunte, showcases 16-yr old singer, Safronya who signed a management deal based on the track produced by OD.
Ten Days Till's singer/ songwriter Lifford landed and Hunte not only got a placement in the world's biggest basket ball video game, EA Sports NBA Live 07 but also their track "Get Them Hands Hi" is used in several official NBA Live 07 game trailers. "Get Them Hands Hi" has also been synced in the Hollywood film "The Deceiver". Programmes have included such blockbusters as My Sweet 16, Punk'd, Yo Mama, Pimp My Ride, Next, Makin' the Band, Room Raiders, Date My Mom, Las Vegas, Ride with Funkmaster Flex, The Osbournes, the Jeremy Kyle Show and Hogan as well as the international trailer for Dirty Pretty Things. Irish-based, Nigerian-born rapper SKD previously had a hit in Ireland with "Hold On To Your Dreams". OD produced, recorded and mixed his album




Current Credits:
You may recognize Monica from ITV's Take me Out 2014 but Greek Italian singer/songwriter/ model has been working on her music and craft for over 14 years. Now signed to OD Hunte Music & Film Production. "I'm proud to now reveal her debut video "Touch is Gold" shot on location in Tenerife," says Hunte who put on his Producer/Writer/Director and Video editor's hats to showcase his clients.
Contacts: Treasure Hunte productions
London
email OD Hunte or phone
+44 7774 265 211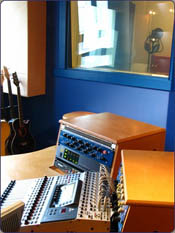 visit Treaure Hunte Production Studios

copyright 2004 studioexpresso